Back to german article
These 10 military skills will be useful during a disaster
Learn which 10 military skills are most worthwhile when disaster strikes. Each of these skills can also be learned by yourself – check it out.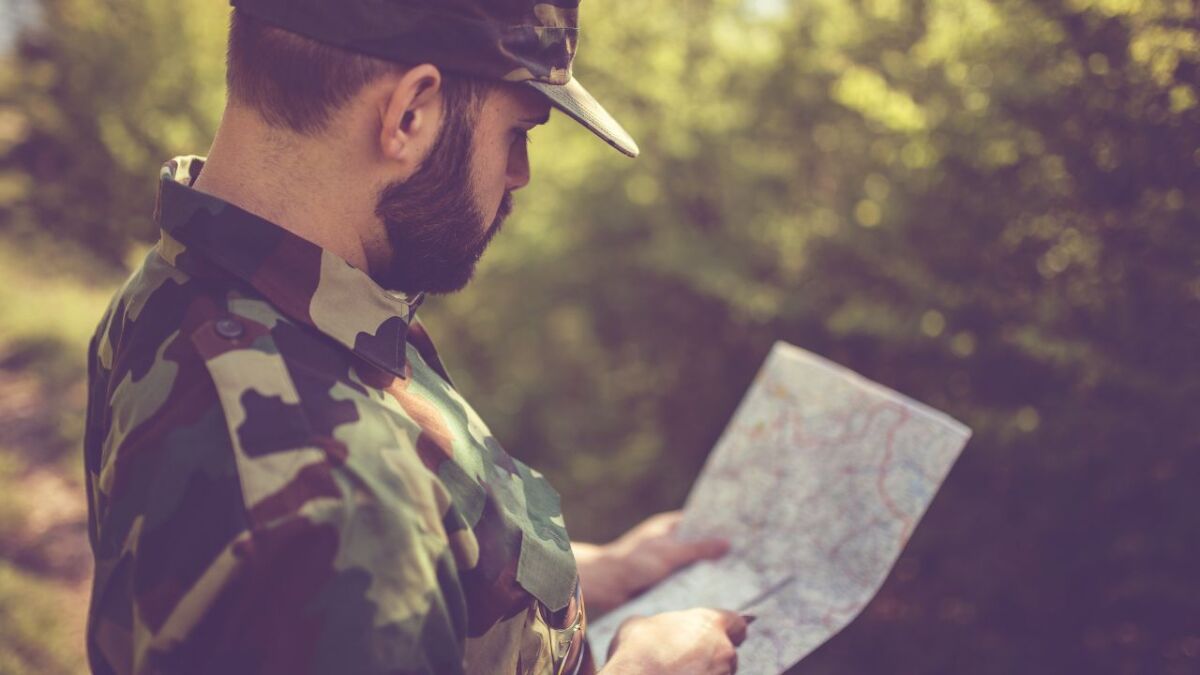 ---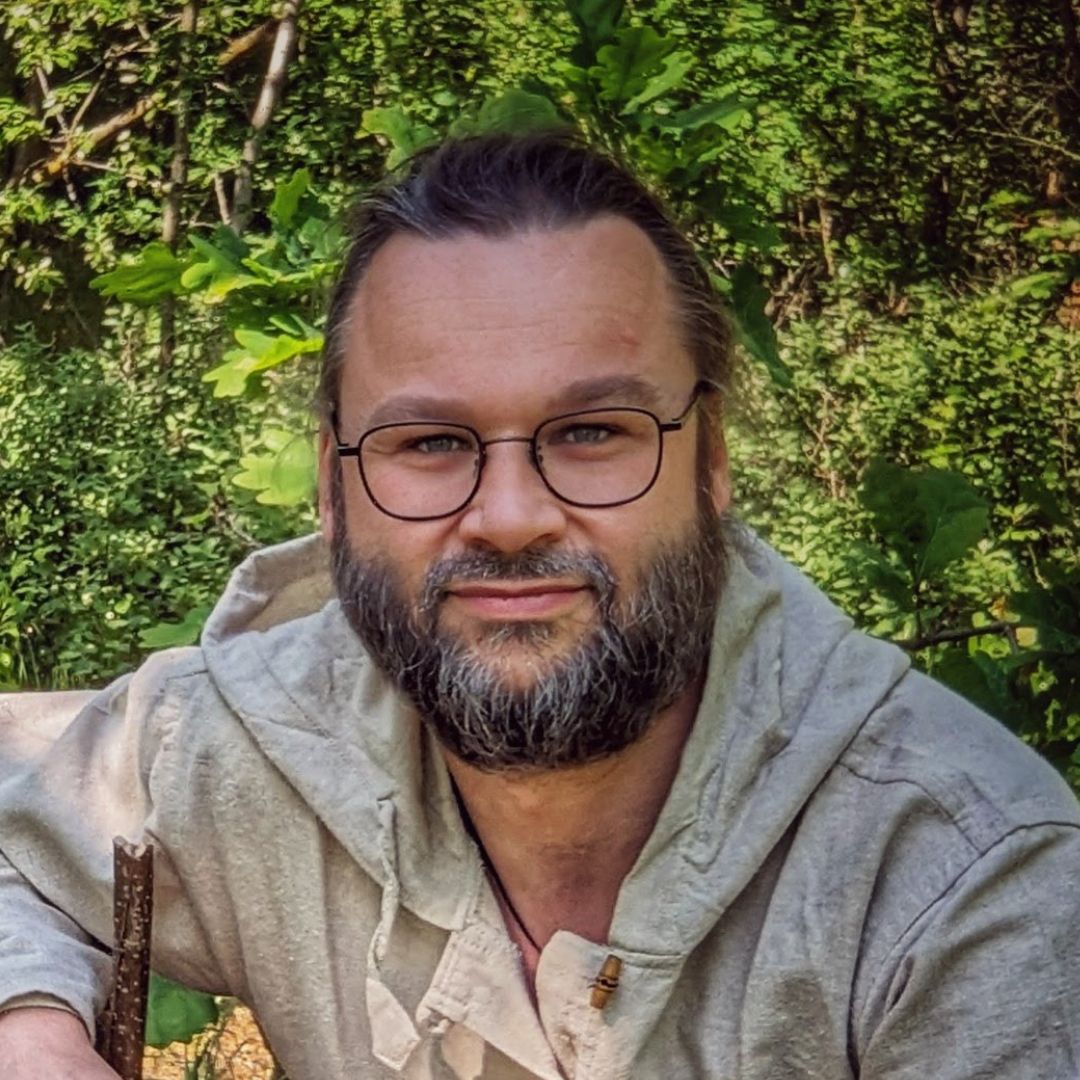 ---
👉 The key facts from this guide
Basic survival skills: You must be able to secure yourself, including the supply of water and food, building a shelter, and protecting yourself from extreme temperatures.
Crisis planning: You should be able to effectively plan for the worst-case scenario and develop flexible solutions for multiple problems at once.
First aid: You should be able to care for various types of wounds and provide care for yourself and your companions in the event of injuries.
Signaling: You should understand basic signs and signals and be able to interpret them within your situation, including Morse code, smoke signals, flags, and hand signals.
Repair and Maintenance: You should be able to maintain and repair your main tool to ensure it remains functional in exceptional scenarios.
Camouflage and Deception: You should master the art of moving as inconspicuously as possible to avoid unwanted attention.
Ranged combat: You should be able to defend yourself from a distance, either by using firearms or by using bows, crossbows, or air rifles.
Close combat: You should be able to effectively defend yourself, including the ability to escape dangerous holds and master ground fighting.
Navigation and Orientation: You should be able to orient yourself in open terrain, even without a map or other tools.
Packing and Marching: You should be able to cover long distances while carrying heavy luggage.
Whether natural disasters or man-made disasters - we all want to be prepared when the worst happens.
We all like to believe that we are prepared for an emergency or disaster scenario.
But the reality is that most of us are not.
Therefore, it is now time to prepare with the essential skills before it is too late.
Some of the most important skills come from the military sector that could help you survive any disaster.
Now let's go through each of the skills in detail.
10 military skills that are particularly worthwhile in case of disaster
Have you ever felt unprepared for a possible disaster?
In fact, it's not about your supplies (like a prepper list), your gadgets or other materials, but rather about your own skills.
Maybe you've wished you had gone through survival training like they do in the military.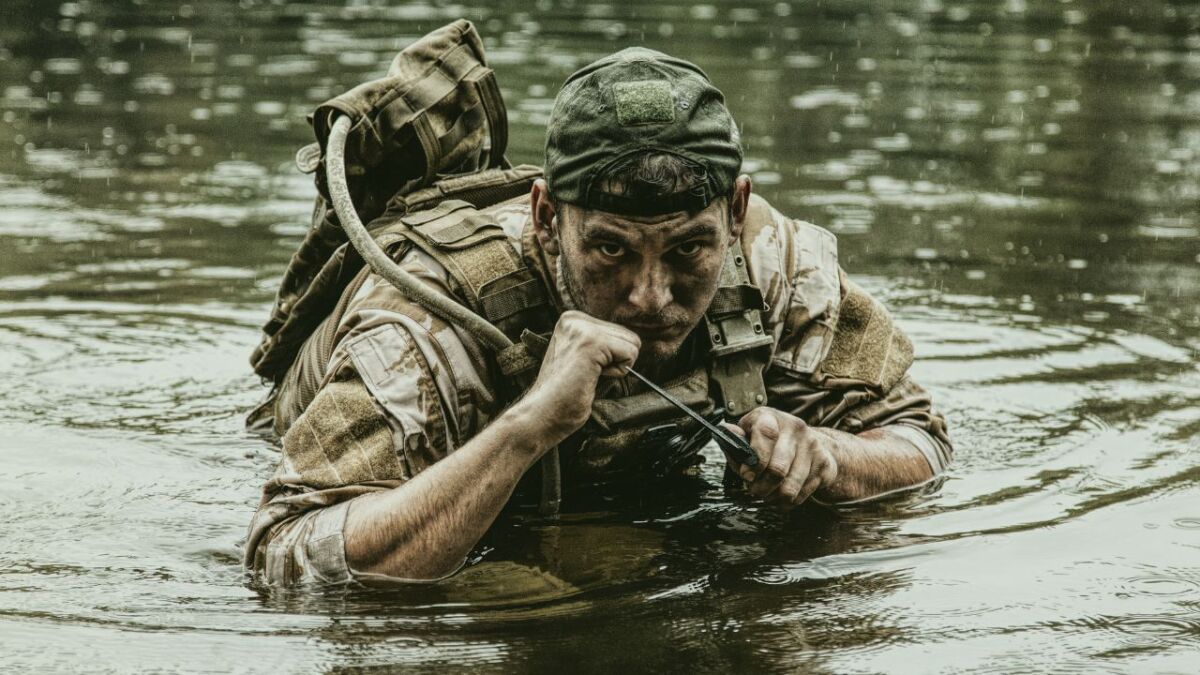 If you had the skills, training, and possibly the discipline that is still common in the military today, it would probably be easier for you to survive difficult situations, right?
After all, soldiers are trained from the start to deal with exceptional situations that they may encounter in the event of war or deployment.
This of course includes:
The fight
Survival in the wilderness
Building your own shelter in the field
Procuring food
Caring for wounds and much more
As you can see, these are exactly the abilities and skills you can use when SHTF or at least in an exceptional scenario.
Unfortunately, not everyone enjoys such training these days, but this does not mean that you are not capable of learning these things.
In the following article, you will learn about the 10 military skills that are particularly worthwhile in the event of a disaster.
You can learn each of these skills even without military training.
You don't have to be a soldier to implement these skills
Before we get into the actual article, I want to address some doubts.
Just because fully trained and daily practicing soldiers possess and use these skills does not mean that you have to be a capable commando soldier to benefit from this guide.
What is important is that you discipline yourself to regularly practice these useful skills and continually improve. Only then can these skills be useful to you.
A soldier does not master his profession from birth or through pure innate talent, but through hard training.
Follow in their footsteps and always strive to improve, and you will be successful.
1. Basic Survival Skills
You were probably expecting this, right? The reason why it is listed first by me is that it is particularly essential.
A soldier must always be able to ensure his own survival and that of his comrades - for example, when deep behind enemy lines or during national defense.
Supplies are particularly limited behind enemy lines, a secure shelter is not available and there is a constant threat of enemy contact.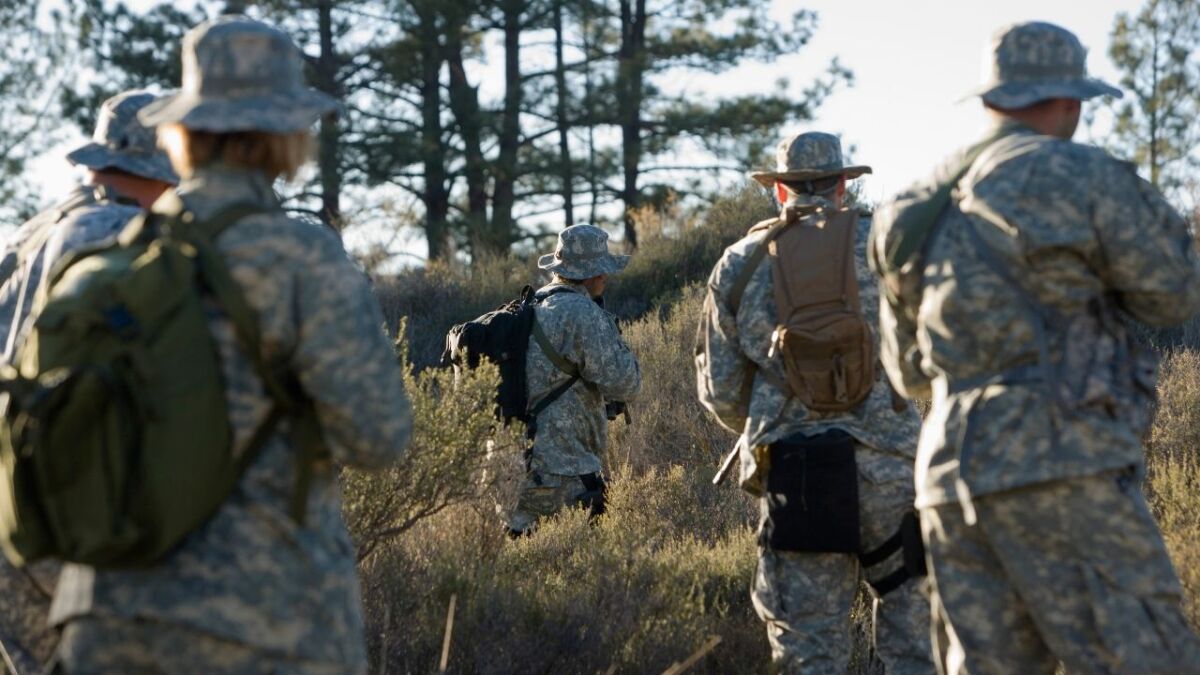 Far away from their own base and cut off from any external supply, it is all the more important that water, food and shelter can be self-sufficiently guaranteed.
Soldiers must not only protect themselves from the enemy, but also from extreme temperatures such as extreme cold or unbearable heat. The motto is: Whatever happens, the soldier must remain capable of action to fulfill his mission.
If you have already read through my blog a little, you may have already understood the importance of maintaining the ability to act in survival situations.
If not, you can read about it again in this article "The 7 enemies that can kill you in a survival situation".
In short, the soldier must be able to:
Self-defense
Provide for own water and food
Build a shelter
Protect from weather and extreme temperatures
So, he must be able to survive in the wild.
And? Do you recognize the connection between the activities of a soldier behind enemy lines and the necessary skills in a survival situation?
Correct, they are similar!
Everything that soldiers learn and use, you can also learn and use to survive exceptional scenarios.
2. Crisis Planning
One thing that a prepper has over a non-prepper is a certain amount of crisis planning and preparation. As a prepper, you have a theoretical understanding of what can happen, and ideally, how to protect yourself from the negative consequences of the scenario.
The military takes it even further by refining concrete plans for crises, on which life and death depend. These are not rigid plans that can only be enforced in one way, but variable and flexible solutions for multiple problems at once.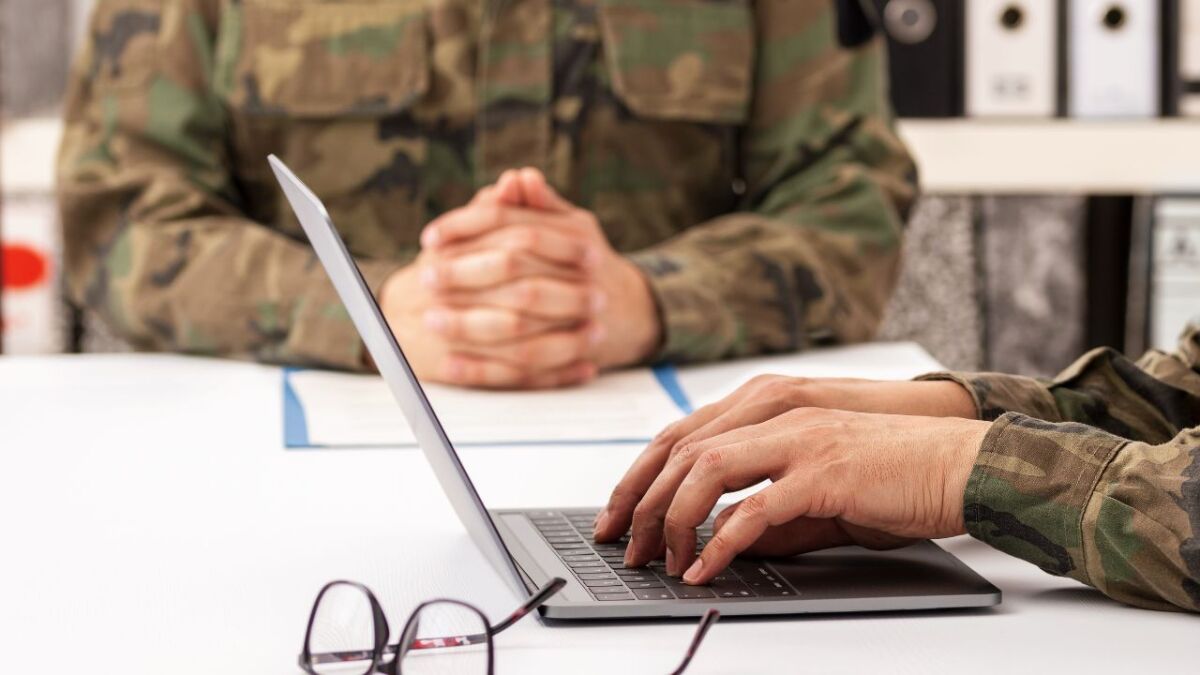 In the German army, it's called "Living in the situation."
Adaptability, quick decision-making, and the essential ability to devise and implement new plans are all the order of the day.
But what does that mean for you specifically? How can you acquire this set of skills? Do you even need to?
A soldier understands that in the heat of battle it is not always possible to develop completely new plans and implement them successfully. In view of this, the army leadership always gives a main order, but this is gradually broken down to the lower levels of leadership.
For you, this means that you design a main guideline such as: "If SHTF, I grab my bug out bag and make my way to my bug out location via Route X."
By the way, you can find tips for your bug out bag here: How to pack your bug out bag optimally - 9 tips
On the other hand, tips for your bug out location can be found here: What is a bug out location (BOB)? What do you need to consider?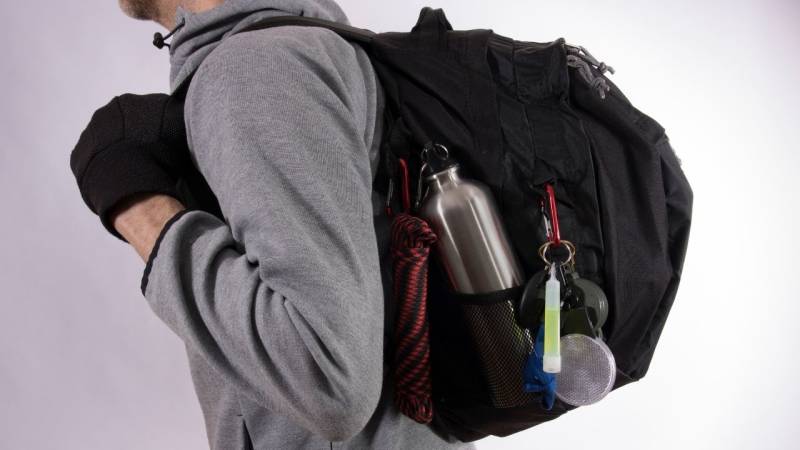 Now go through your plan in your head and ask yourself questions like:
What if Route X is not passable? If you haven't already, find an alternative route that will get you to your bug out location.
How do I get to my destination? Do I walk? Do I use a vehicle?
What do I do if I am approached by other people?
What if someone gets injured?
Go through the plan in your head and try to come up with a few eventualities that seem likely to you.
Over time, this will create a network of plans that you can rely on.
But beware: always leave room for your own on-site decisions! Excessive micromanagement ruins any spontaneity and takes away any possibility of responding appropriately and quickly to changes in the situation.
You won't be able to include every single eventuality in your plans, but you shouldn't anyway.
Create a guide or a mission and follow it, but remain flexible. That means "living in the situation"!
3. First aid
This point should not surprise you in any way. If there is someone who should be able to quickly and effectively take care of wounds, it's the soldier.
He must be prepared for numerous types of injuries, ranging from gunshot wounds, to shrapnel grenades, explosions and burns, to amputations.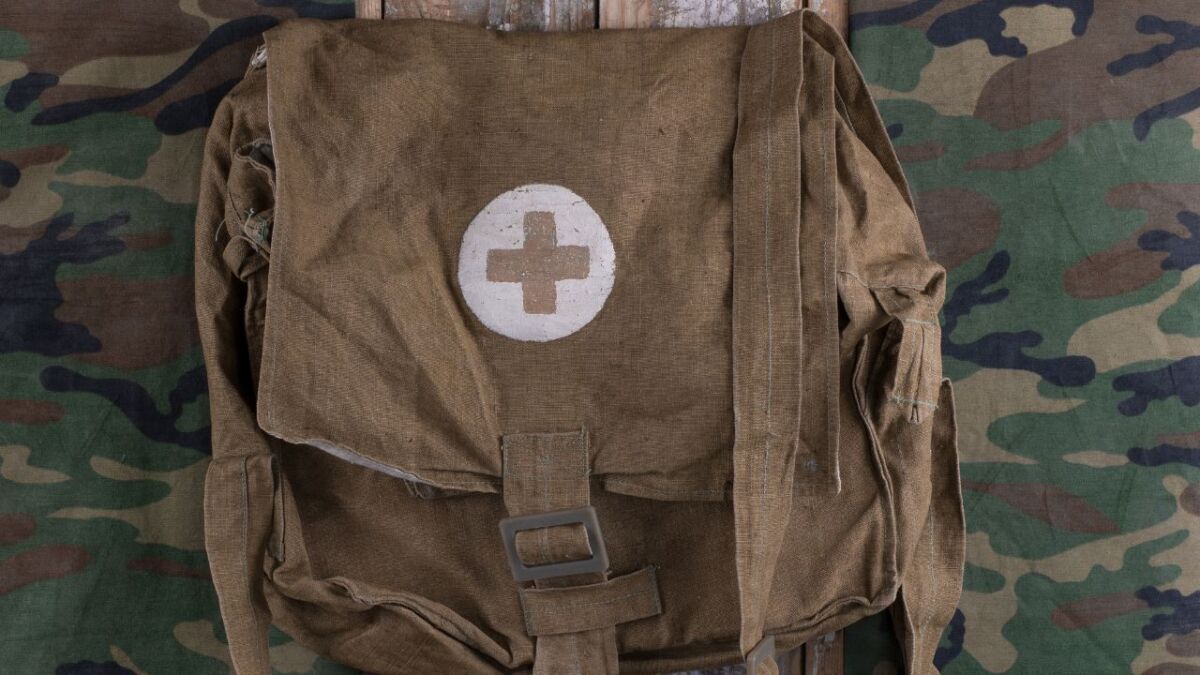 Realistically, you are more likely to deal with other injuries than the average soldier.
But this should not prevent you from refreshing your first aid skills. You can always use these, both in everyday life and in survival situations.
Learn how to care for different types of wounds. In the military, they have the principle of "self-aid and buddy care" which pretty much says what you should be able to do: take care of yourself and your comrades if there are any injuries.
You don't have to reach the level of a fully equipped combat medic, for which you most likely won't have the correct equipment.
However, like with all other points, you should reach the maximum workload that is possible for you.
For example, I recommend that you learn at least how to apply a pressure dressing. Here's a video for you:
4. Signaling
Signaling refers to a form of communication that can help you in disaster situations.
When soldiers are deep in enemy territory and need to communicate with each other (sometimes over long distances), it may not always be possible to do so through language. This may either be because absolute silence is required, or the communication partner is too far away.
Examples of this include:
Morse codes
Smoke signals
Flag signals
Hand signals
Interpreting alarm sirens
You don't have to master every form of communication, but you should at least understand the basic signs and signals and be able to interpret them within your situation.
It would be good if you knew how to use Morse code.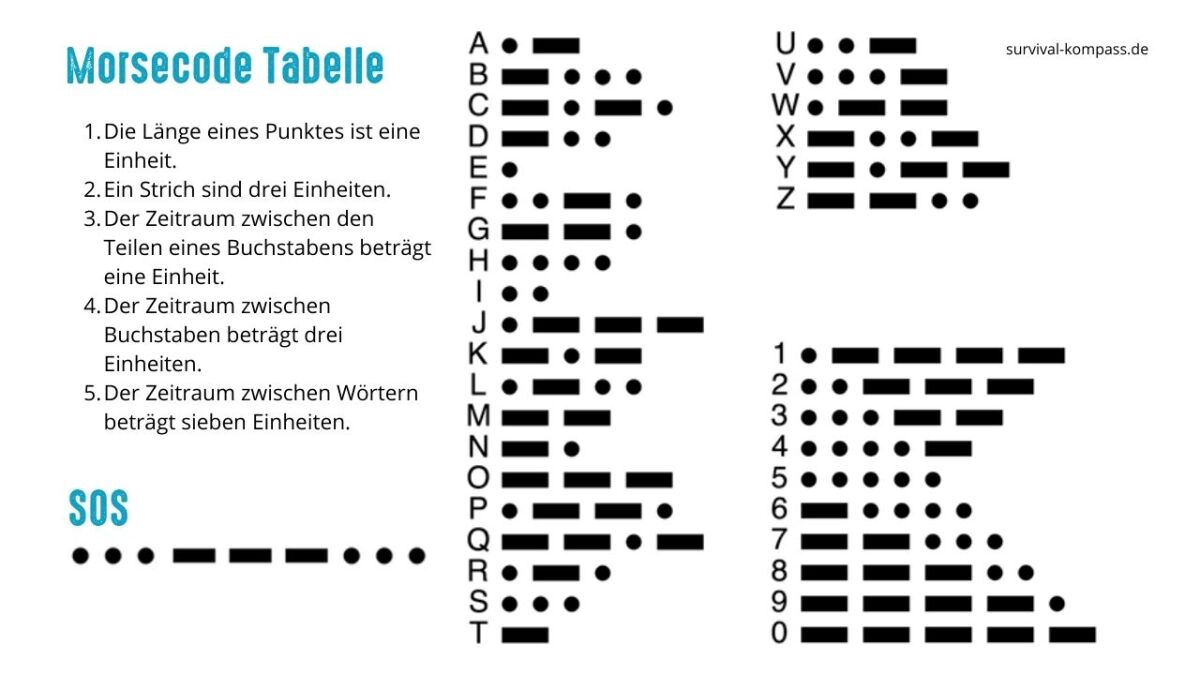 5. Repair and Maintenance
Every soldier is aware of what it can mean if the main tool no longer functions.
This can be their own weapon, the vehicle they are using, the radios, or other mechanical equipment. In the worst case, a malfunction can result in incapacitation and thus the death of the soldier.
That's why every soldier has the ability to at least maintain and repair their main tool to some extent so that it remains functional even in exceptional scenarios - at least ideally.
Repair is of course only the last solution! It is best to treat the equipment used carefully and maintain it from the beginning.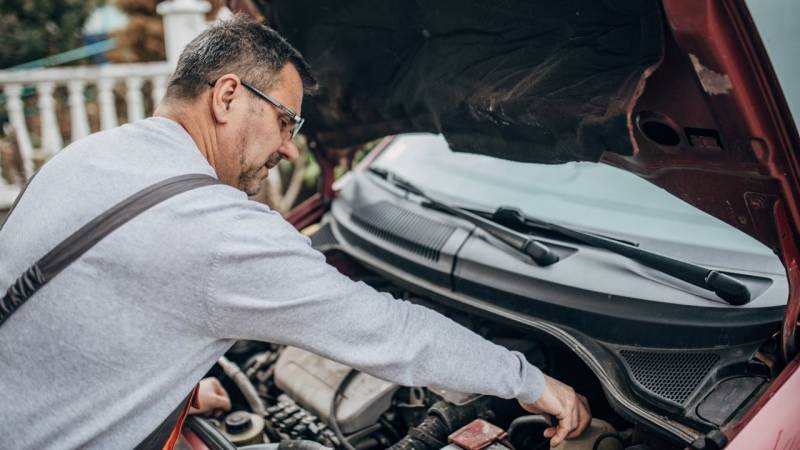 Sure, maintaining a vehicle or repairing an important device usually isn't as much fun as stocking up on supplies and coming up with new plans. However, this aspect, especially in preparation for a disaster, must not be neglected.
Would you like to be unable to reach your Bug Out Location in the midst of a social collapse or a natural disaster because you failed to properly maintain and inspect your vehicle?
Currently, you may be able to rely on roadside assistance in the event of a breakdown, but this will no longer be possible in an extreme scenario. Therefore, it's best to acquire the skills yourself that others currently bring to the table, at least to the extent that it's possible for you.
6. Camouflage and Deception
I assume that you know what a military uniform looks like.
The typical camouflage pattern is not intended to look highly fashionable, but rather serves a purpose: it is intended to make the soldier as difficult to detect as possible within his operational area.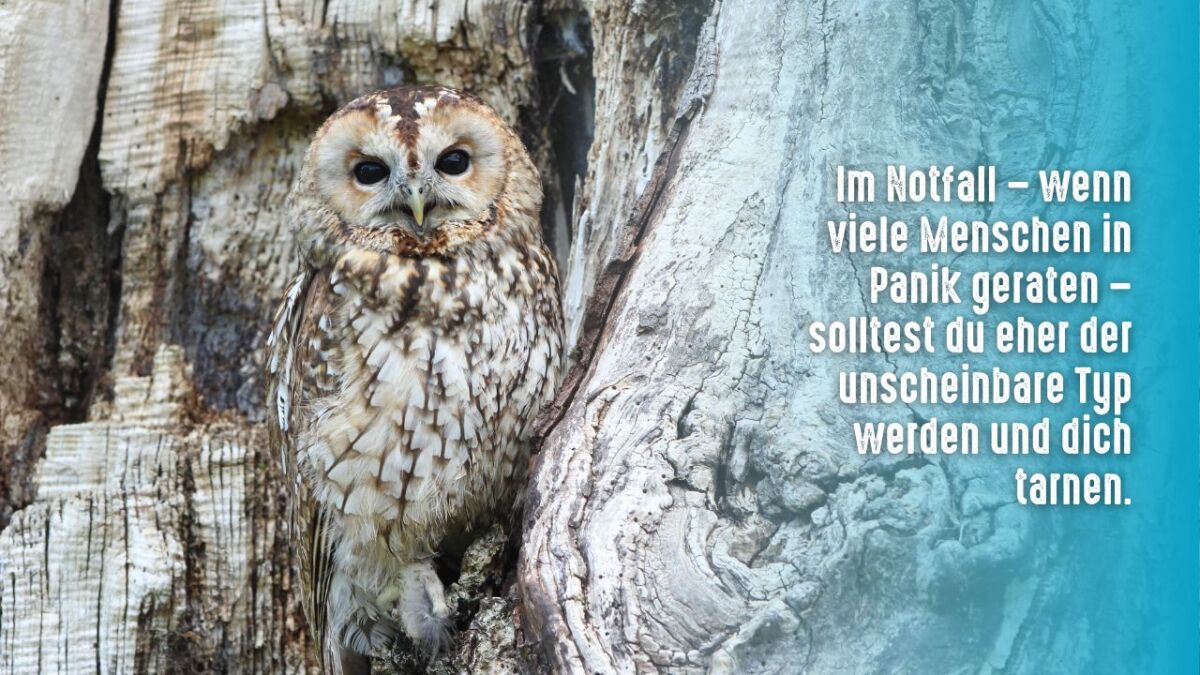 Typically, the soldier wants to remain hidden for as long as possible, unless the mission is to show presence.
By remaining unseen for as long as possible, the soldier is given the chance to strike quickly and unexpectedly or avoid contact with the enemy.
How long do you think a reconnaissance team would survive in enemy forest territory if they were dressed in bright red instead of camouflage?
Correct, they wouldn't last long because they would stand out like a screaming baby in a library.
The reason why you should learn to camouflage yourself is not so different from the soldier's intention. Because especially in the event of a disaster, you can expect a true blossoming of crime.
If all the dams break and society completely collapses, unfriendly people can also make their own rules for you. You can expect looting and violent acts. To avoid this, you should master the art of moving as unnoticed as possible.
Appropriate clothing, camouflage nets or even camouflage makeup can help you with this. Also learn on which routes you can move particularly unnoticed and which places you should avoid to not attract unwanted attention.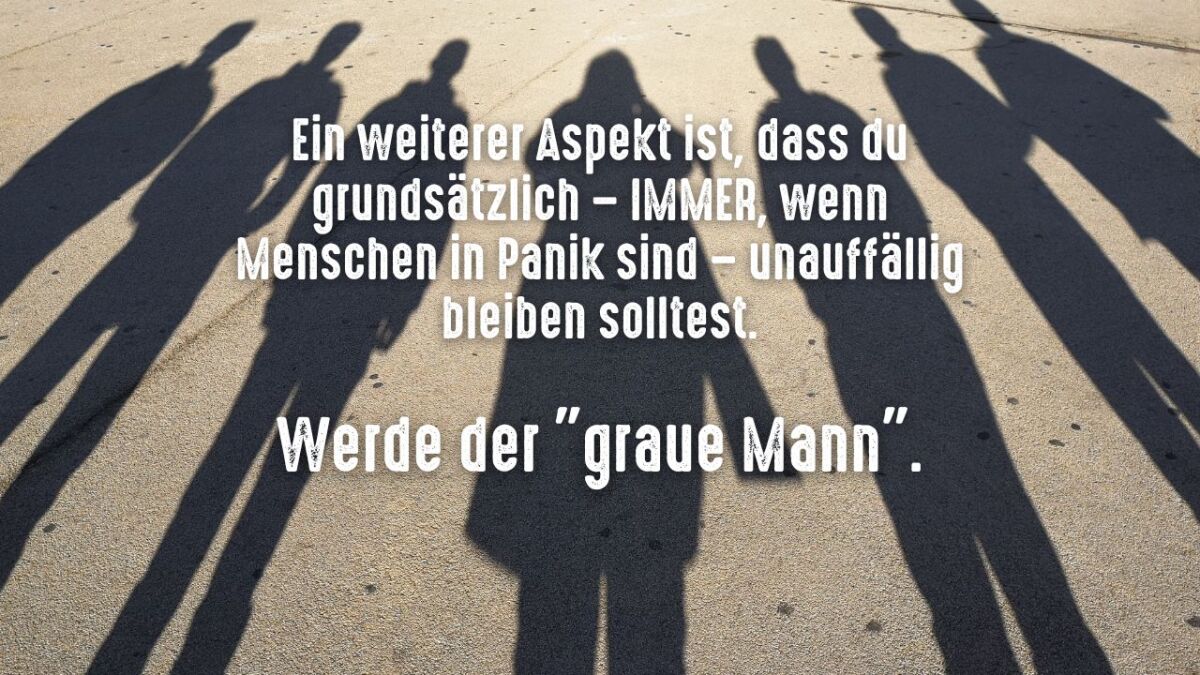 Another aspect is that you should always stay inconspicuous - ALWAYS, when people are in panic. Become the "gray man".
Do you know that one colleague at work who you never hear anything from, who says very little and is always in the background? You should become that person.
7. Long-range combat
Long-range combat may sound a bit archaic at first, but it primarily refers to marksmanship.
The soldier's main weapon is the rifle, which he should train to use day by day to continuously improve himself. A well-placed shot and a quick trigger finger are often a soldier's life insurance.
Marksmanship can also help you defend yourself in case of a disaster.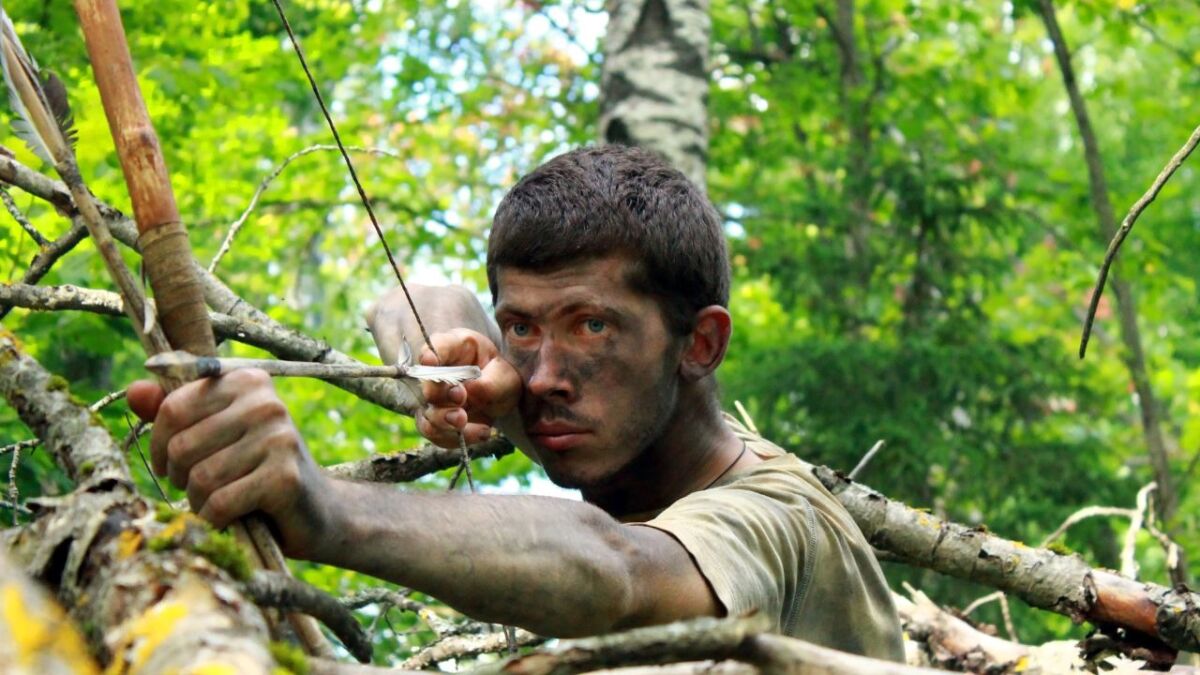 Visit a shooting club and practice the use of firearms. If, for whatever reason, you are unable to use firearms, you can also resort to bows, crossbows, or air rifles.
Basically, it's just about being able to defend yourself from a distance in case of a disaster.
Once society has collapsed, you can hardly expect help from the police or other state institutions. It's better if you know how to help yourself.
8. Close combat
Even if ideally it shouldn't come to that, every soldier knows that in case of need, close combat must also become an option.
Perhaps you are ambushed or face the enemy eye to eye while the ammunition has already been used up. Such situations are rare these days, but not impossible.
The close combat in Germany is comparatively easy to learn, unlike marksmanship. Many clubs offer courses and enable you to quickly learn basic skills with which you can defend yourself effectively.
This is not just about the classic punches and kicks.
It is particularly important to know how to escape from dangerous grips.
It does not help you if you can hit hard, but you are currently in a headlock and are about to pass out. Ground combat is also an important aspect that you should learn.
The soldier is trained to fight in any situation and in any conceivable way, so follow in their footsteps!
9. Navigation and Orientation
Another skill that we tend to neglect in our modern society is orientation.
Today, we rely on our GPS to safely take us from one place to another. Of course, the military also has such technology, but it is not always used in operations.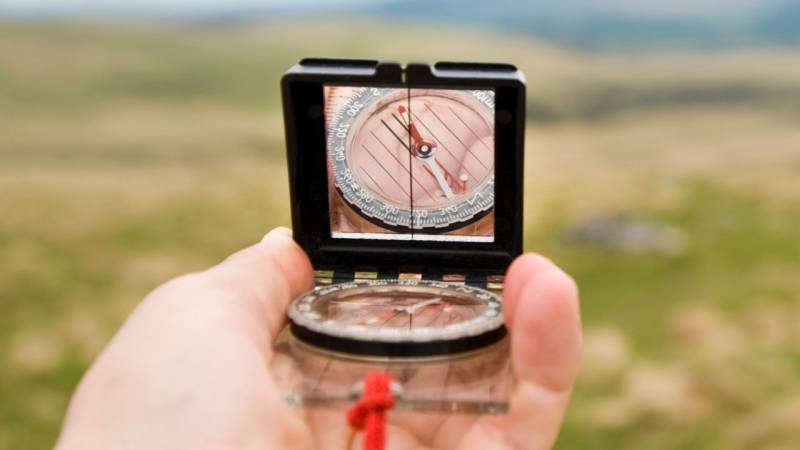 The soldier must be able to orient themselves in open terrain, even without a map or other aids if necessary. Sometimes, a sketch and the use of a compass are sufficient to determine where one is and in which direction one must go.
In war scenarios, digital navigation systems are unreliable as they can quickly be either spied on or completely neutralized by enemy forces.
Imagine what would happen if things got rough and possibly no navigation system was functional?
Perhaps you are lucky to have a map and a compass - then you should at least know how to use them!
Lack of orientation can cost you your life in a catastrophe.
To be in the wrong place at the wrong time is the last thing you want in such a situation.
So, like soldiers, learn how to use a map and compass (read my beginner's guide here) and improve your general orientation abilities. Also, tracking can be useful when it matters.
Just like the soldier in enemy territory, you always want to know how to safely get to your destination everywhere and anywhere.
10. Luggage Run and March
The luggage run is a frequently underestimated and regarded as bothersome skill that every soldier trains during their career.
Basically, it's about covering long distances while carrying heavy luggage, usually in a backpack.
In this backpack, the soldier carries everything he needs to fulfill his mission.
As you can imagine, this often amounts to several kilograms, which weigh down the soldier in addition to his already heavy equipment. Carrying this weight over several kilometers and various types of terrain is not easy.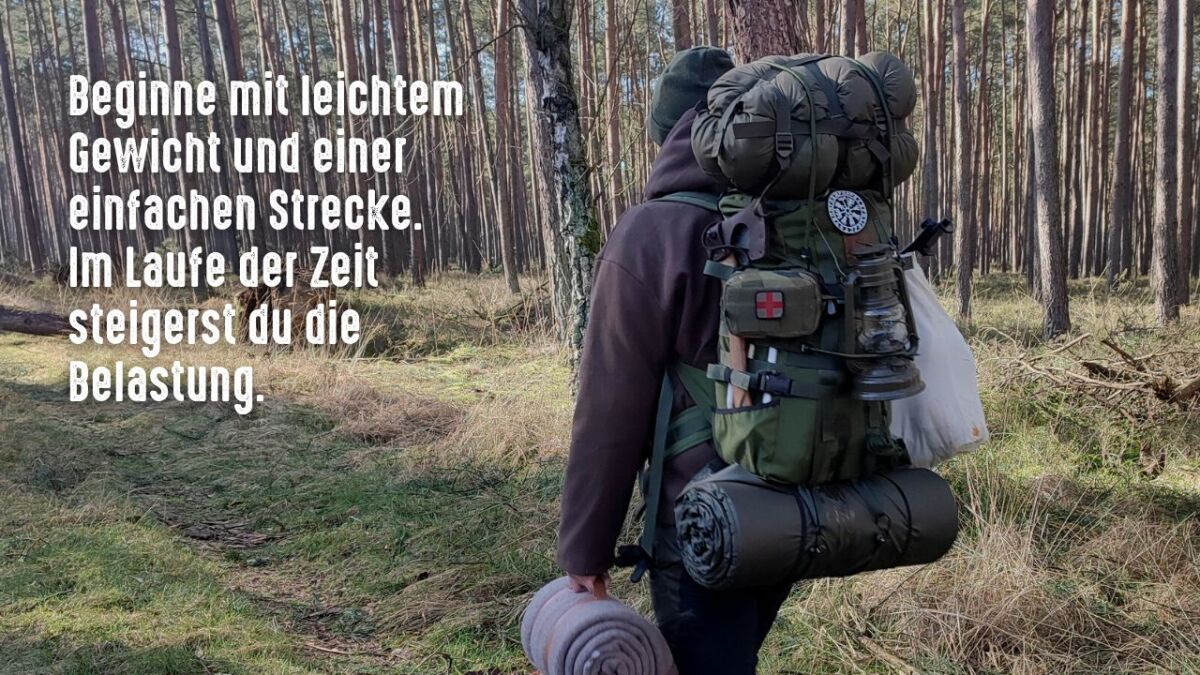 That's why regular luggage runs and marches are necessary, which are completed at different speeds and pass through different terrain sections.
This allows the soldier and his body to slowly get used to the strain. Additionally, he can quickly learn where his limits lie and how to distribute his strength.
As you know, in case of emergency, you should make sure that your luggage remains as light as possible, but still carry what you need to survive.
First things first: Unfortunately, your backpack will not be as light as you might hope.
If you are also under stress in addition to this burden and have never done anything like a luggage run before, it will be difficult.
In the worst-case scenario, you won't make it to your safe retreat or have to leave supplies behind to reduce weight just to arrive there at all. You definitely want to avoid both in case of disaster!
When you start practicing, do it like the soldiers
Start with light weight, so don't pack your backpack completely full. Take a slow walk, search for different types of terrain and perhaps design a small parkour that you want to complete with your backpack.
Over time, increase the load
It's best to start with distance or speed, and in the end, increase the weight of your backpack. This will help your body get used to the temporary strain and ensure that it doesn't let you down in case of emergency.
Conclusion: You don't have to be a soldier to learn and use the mentioned skills - you just need discipline and practice
Even if you're not a soldier, you can learn all the skills mentioned in the article and use them.
Don't be discouraged if it doesn't work from the beginning.
As mentioned before: nobody starts as a fully operational commando soldier in the army - but becomes one over time.
So give yourself time, but preferably start with the first exercises today.

Was this guide helpful?
16 people found this guide helpful.
5.00 out of 5 points (16 Ratings)