Back to german article
Cutting Propagation - Learn how to get shrubs and plants for free
One of the best ways to propagate your plants and shrubs for free is through cuttings. This guide will show you how it works in a straightforward manner.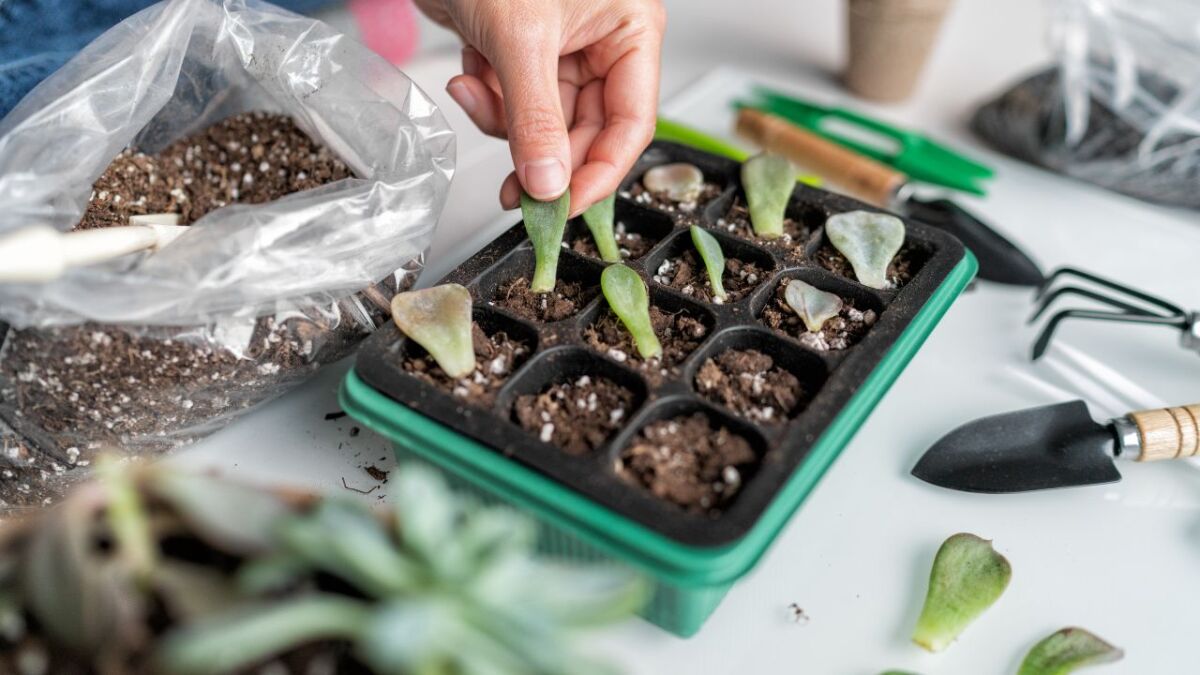 ---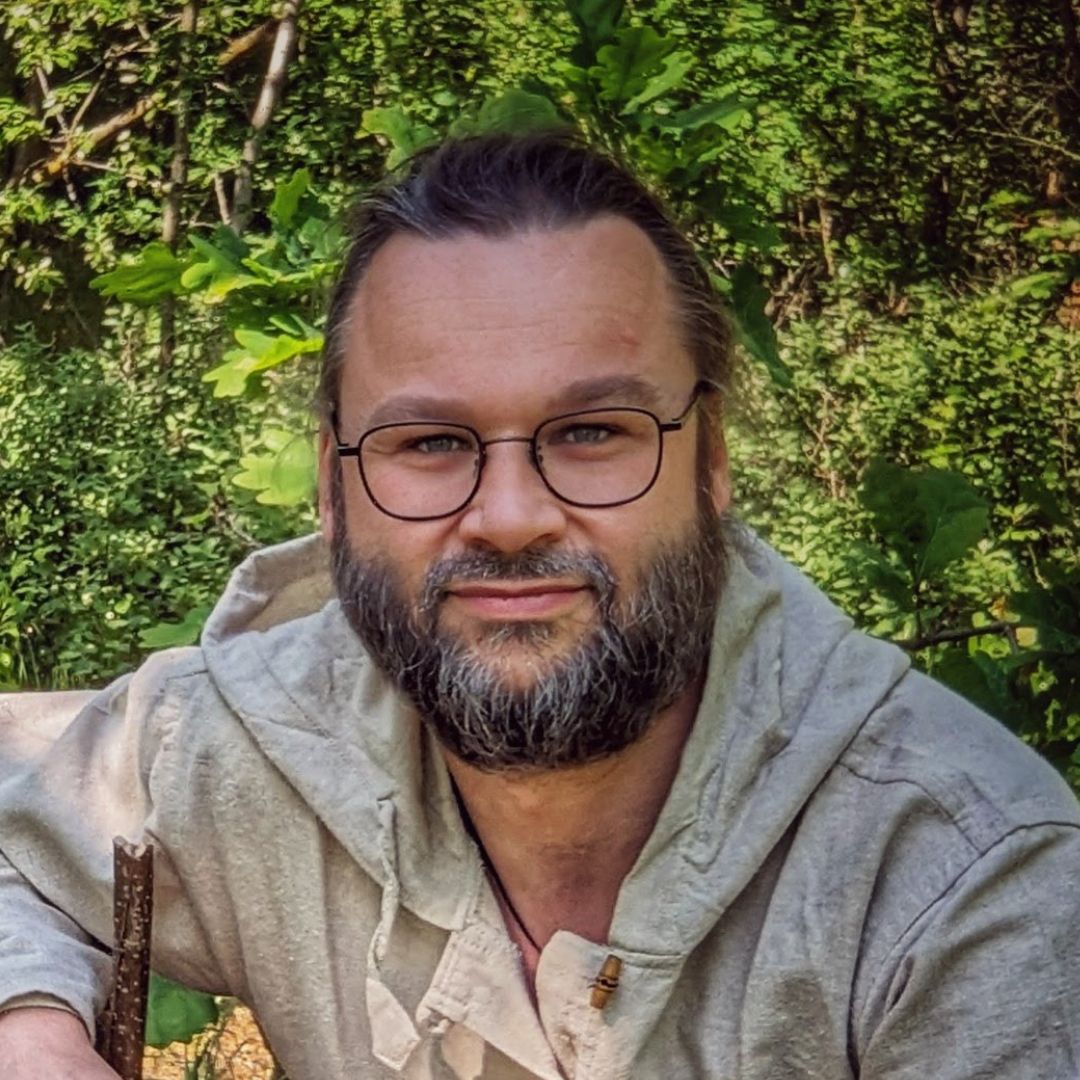 ---
👉 The key facts from this guide
Propagation by cuttings is a simple method to propagate plants from stem or root sections.
The new plant is an exact genetic copy of its mother plant, ideal for special varieties.
Some plants, such as herbs and fruit bushes, are particularly suitable for propagation by cuttings.
The best time to take cuttings is early summer.
Willow water, a natural rooting hormone, can promote root formation in cuttings.
Propagation by cuttings is a cost-effective way to expand your self-sufficient garden with new plants.
Self-sufficiency not only involves growing your own fruits, vegetables, and herbs, but also propagating them yourself.
A stroll through the garden center immediately reveals why this makes sense: plants cost a lot of money, especially if you need a lot of them, and the selection of varieties is often very limited.
If you know how to propagate almost any plant yourself, your self-sufficient or forest garden can also grow without you having to spend a fortune.
Now let's get started with everything you need to know about propagation by cuttings.
Propagation by cuttings - what is it?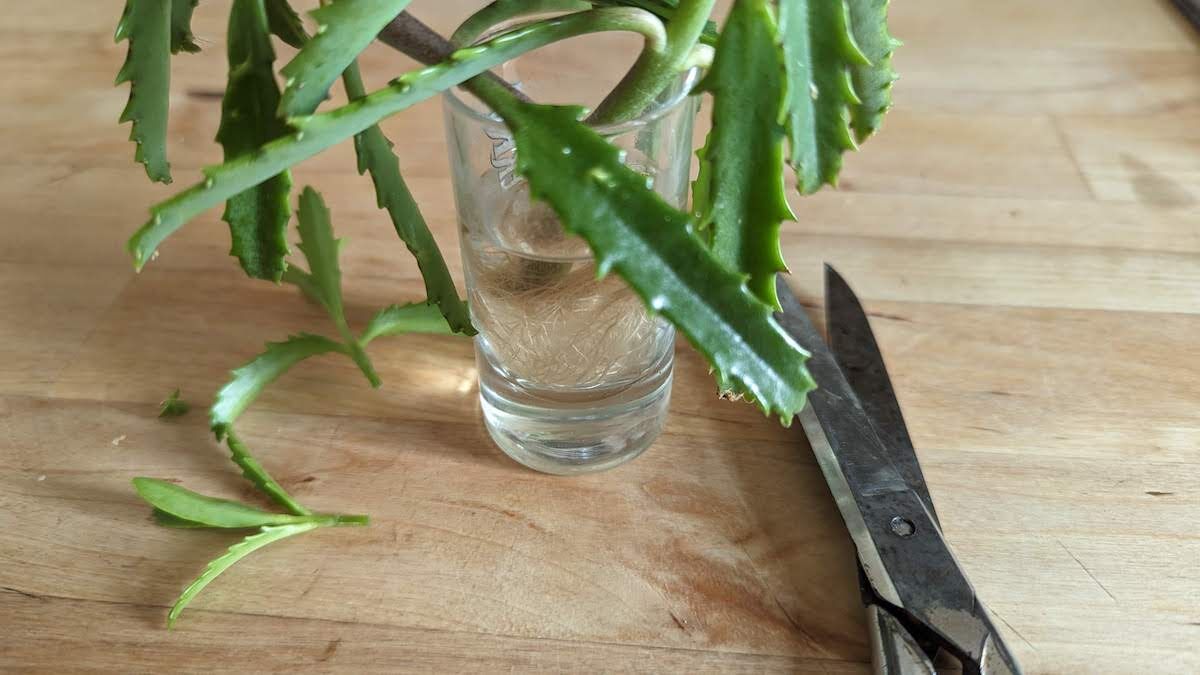 In stem propagation, a suitable shoot, also called a cutting, is used to grow a new plant. The shoot is then placed in soil or water to develop new roots.
The new plant is an exact genetic copy of its mother plant, which is why special varieties can also be easily propagated.
Plants are practically made up of stem cells. That's why a root can grow from a cell on the shoot.
Unfortunately, we cannot do that. If a finger is cut off, it does not grow back.
Which plants can be propagated like this?
Theoretically, every plant can be propagated in this way, but in practice, it is easier with some plants and more difficult with others.
Propagation through cuttings makes a lot of sense, especially when plants are difficult to grow from seeds.
This is the case with many herbs, especially mints, which are mostly hybrids and produce hardly viable seeds, or with fruit trees and fruit bushes.
These plants cannot be propagated by cuttings
Raspberries and blackberries can be propagated more easily and reliably through root shoots. These plants form new shoots from dormant root buds, which are cut off from the mother plant and planted elsewhere.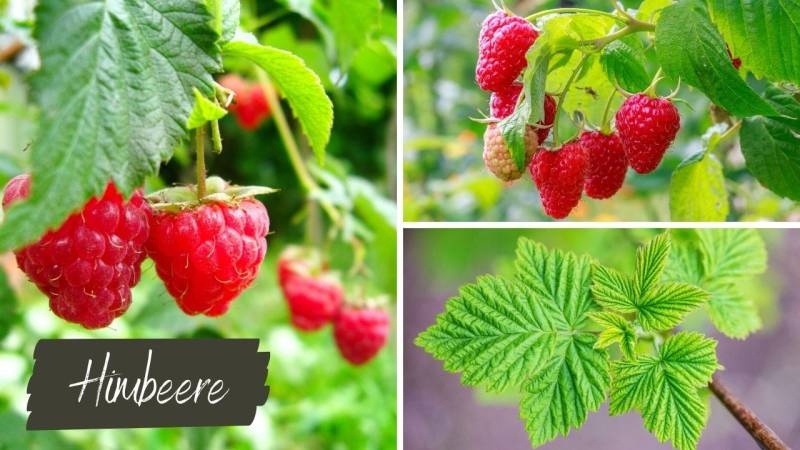 Annual vegetable varieties are generally not suitable for propagation by cuttings, even if the shoots take root, the whole process takes so long that they do not mature during the growing season.
Plants suitable for propagation by cuttings
A cutting is a piece of the mother plant, typically from the stem or leaf, which is then planted in the soil in the hope that it will take root and grow into another copy of the original plant.
Here are some examples:
Herbs: Lavender, Rosemary, Mint, Thyme, Curry plant, Verbena, Basil, Shiso, Olive herb, etc.
Fruit bushes: Red/white/black currants, Jostaberry, Gooseberries, Elderberries, Blueberries, Bilberries
Vegetable plants: Tomatoes, Bell peppers, Physalis, Eggplant
Fruit trees: Figs, other fruit and nut trees are better propagated through grafting
Ornamental plants: Hydrangeas, Phlox, Ivy, etc. Most perennial ornamental plants can be propagated this way, except for bulbous plants. It's worth a try if in doubt.
Tip: Does the mother plant have a disease, and you are trying to save it through propagation? That's not a good idea. Always cut cuttings from healthy, vigorous plants.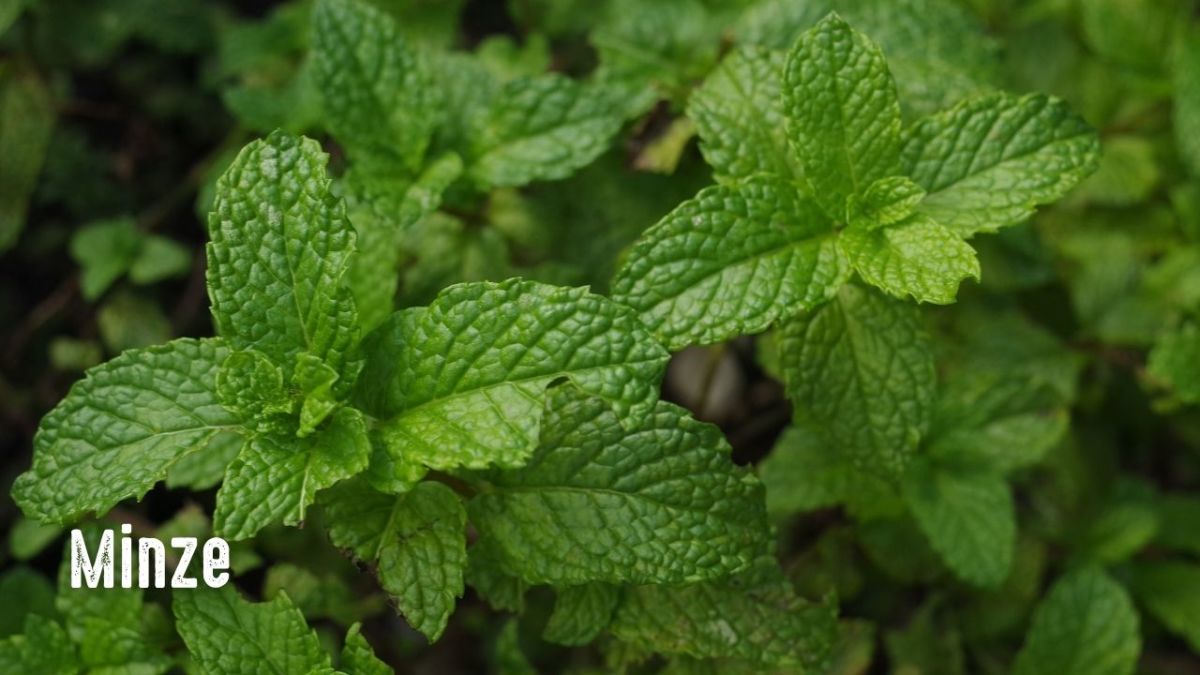 When and how do I take cuttings?
The best time to take cuttings is in early summer. During this time, the plants grow particularly vigorously and have developed the coveted, not yet woody shoots.
While herbs can usually be propagated easily from cuttings from spring to autumn, a more precise approach is required for fruit shrubs and trees.
To achieve this, young shoots are used and cut off with a clean and sharp knife. It is ideal if about two to three buds, also called eyes, remain on the shoot.
Trimming Leaves
To minimize water evaporation, only few to no leaves are left on the cutting.
Large leaves, like those of a fig, are simply trimmed and with mint or other herbs, all pairs of leaves except the top two are removed.
With fruit shrubs, the leaves can be completely removed once the cutting has rooted, new ones will sprout.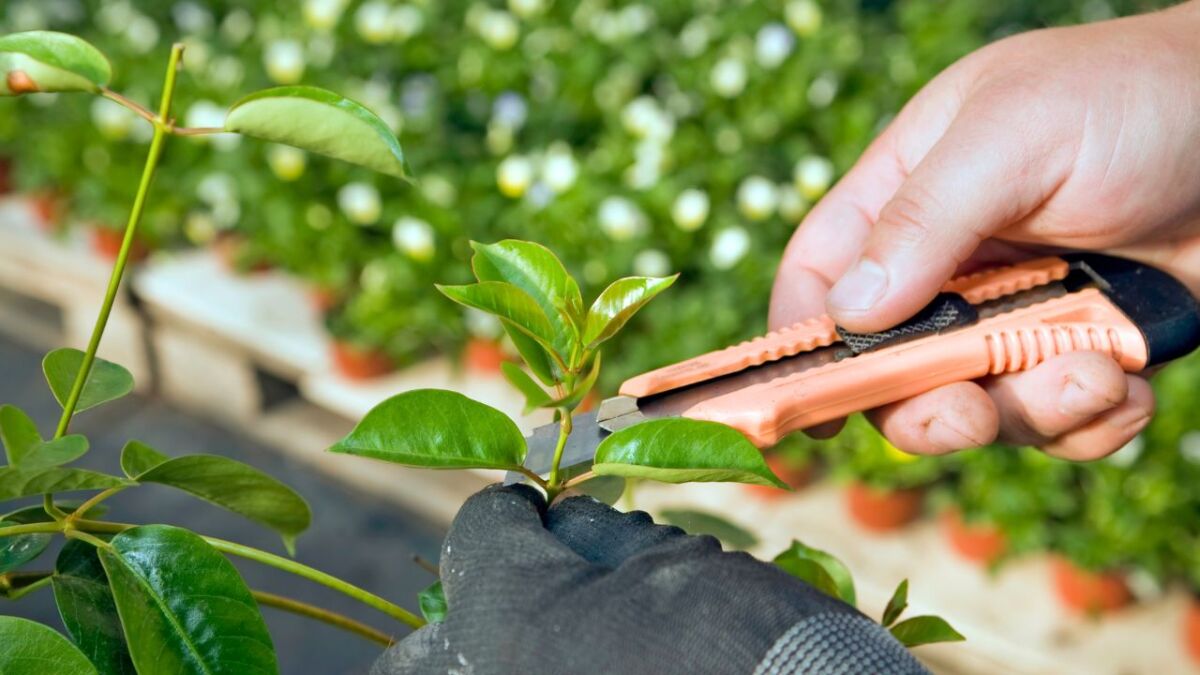 Willow Water: Producing Natural Root Hormone
Hardly any plant roots as quickly and easily as a willow shoot. This is because willows naturally contain large amounts of indole-3-butyric acid, a hormone that stimulates root formation.
And you can take advantage of this hormone.
How to make your own rooting hormone:
Branches of the willow tree, silver willow, weeping willow, and other species are suitable. It is best to use young shoots, where the bark can be easily peeled off.
Next, you remove all the leaves and peel off the bark. For one liter of root water, you will need approximately 250 grams of willow bark.
Fill the bark into a container and cover it with rainwater. After 24 hours, most of the ingredients will have dissolved.
With this water, you will now water your cuttings until they have rooted. The root water will last for 3 to 7 days, depending on the temperature.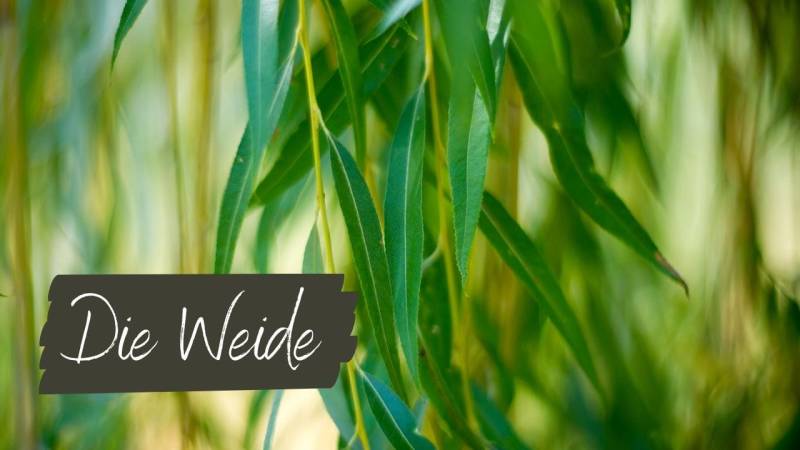 Caring for cuttings
The cuttings must not dry out, should be placed in semi-shady to shady areas, and any plastic cover should be removed daily for ventilation.
After some time, you can check if the cuttings have rooted. To achieve this, gently pull on the stick. If you feel a slight resistance, the first roots have already developed; otherwise the plant requires some more time.
Then new leaves develop and the cutting has taken root. Once two full pairs of leaves have unfolded, it is time for the first pruning.
To get beautiful bushy plants, the plant is topped. This means cutting off the top pair of leaves along with the stem base. In technical terms, this is called pinching.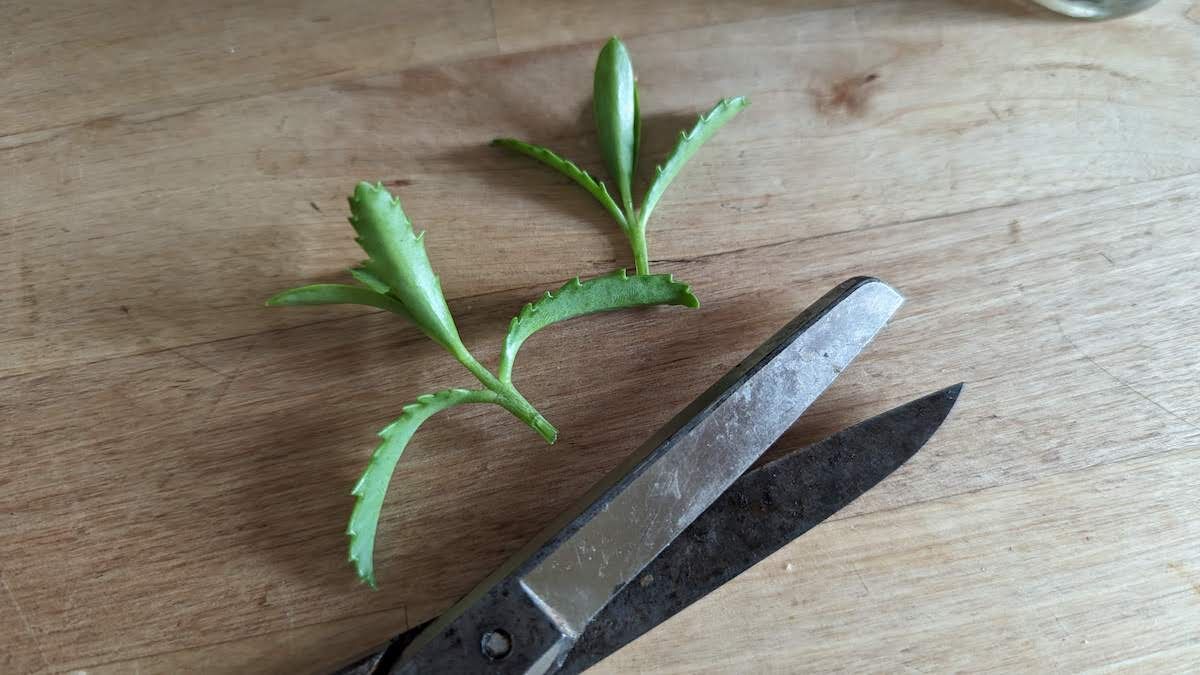 Even if it's hard for you to cut again right away, this step is important for healthy and strong plants.
Once the cuttings have recovered from this additional intervention, you can either transplant them or plant them directly in the garden bed.
From the small cuttings, full-fledged plants have now emerged, which are still slightly smaller than their mother plant, but with the right care, they become complete duplicates that bear, grow, and bloom just as beautifully.
Conclusion: Propagation by cuttings is brilliant for getting free new plants
You see, propagating plants through cuttings is less complicated than you might think.
You can easily multiply your favorite variety in your self-sufficient garden. This way, you fulfill your dream of a lavender bed or a large garden with berry fruits.
If you're uncertain if you can propagate a plant through cuttings, just give it a try.

Was this guide helpful?
15 people found this guide helpful.
5.00 out of 5 points (15 Ratings)