Back to german article
What is the difference between seeds and nuts?
Are you curious about the difference between seeds and nuts? Immerse yourself in the world of plants and learn their secrets.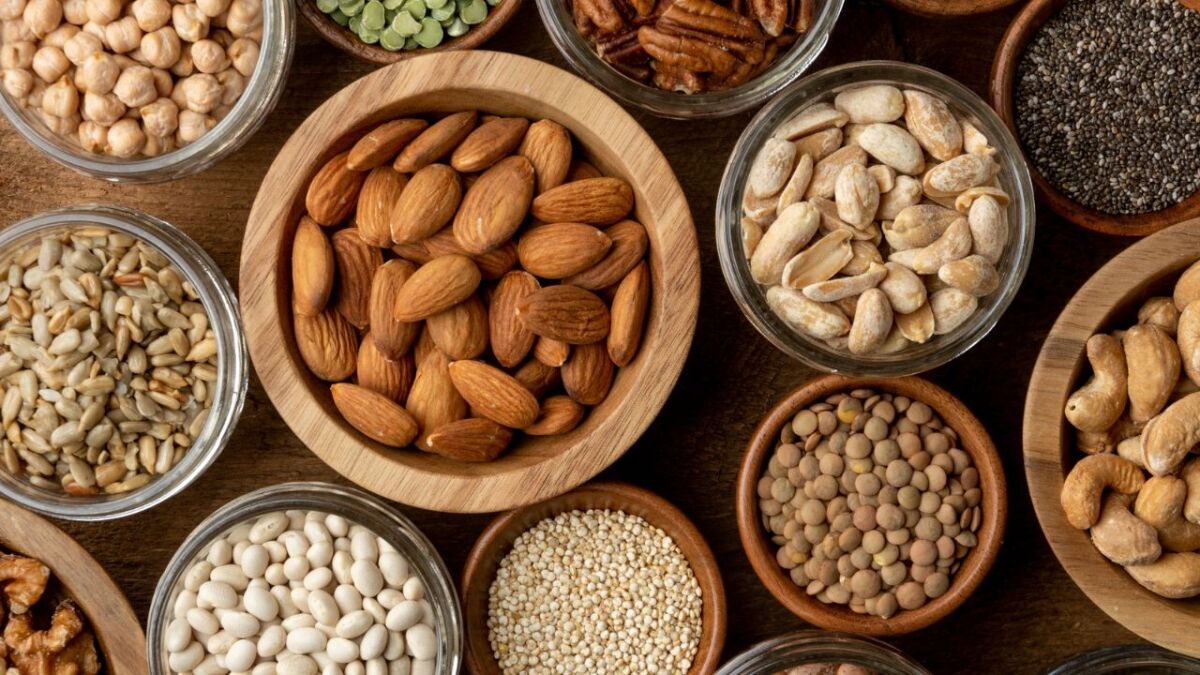 ---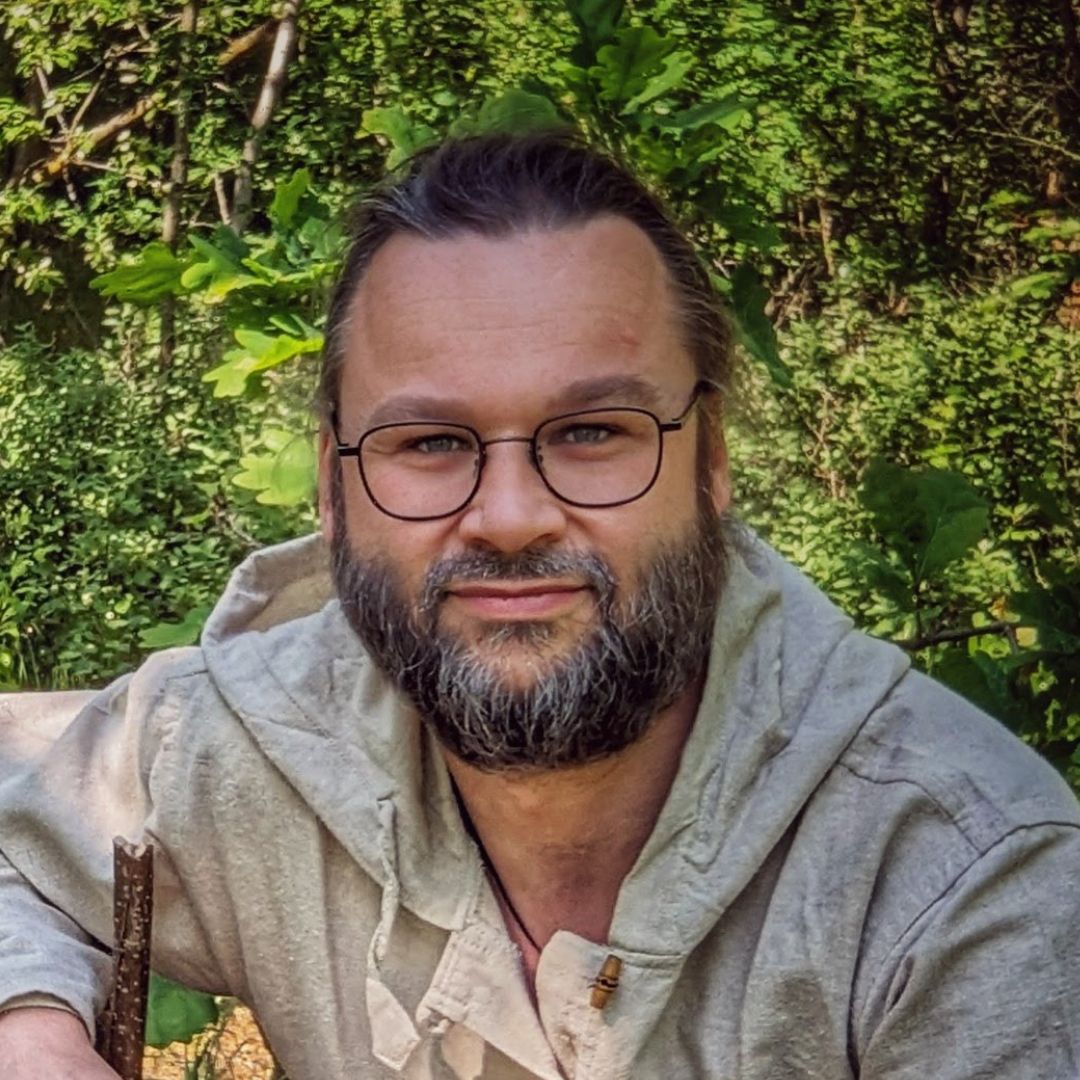 ---
👉 The key facts from this guide
Difference between seeds and nuts: Every nut is a seed, but not every seed is a nut.
Nuts: Hard, multi-layered shell; examples: hazelnuts, walnuts, macadamia, pecans, cashews
Culinary definition: Anything that tastes nutty is considered a nut (e.g., chestnuts, pine nuts)
Value of nuts: Healthy energy suppliers, vitamins, omega-3 fatty acids, fats, proteins
Various uses: Oil extraction, nut milk, flour substitute, roasting, pesto
Storage: Long-lasting, good as emergency food
Both of us love nature and enjoy spending time in the forest, don't we?
But do you actually know the difference between seeds and nuts?
I can tell you that there are some confusing moments when trying to distinguish between them.
But don't worry, I will help you solve this problem.
In the following sections, I will explain to you exactly the difference between seeds and nuts.
You will see that it's not that difficult to distinguish them once you have understood the basics.
For a quick overview
You don't have much time? Then here are the most important points:
Quick overview
Difference between seeds and nuts: Every nut is a seed, but not every seed is a nut
Nuts: Hard, multi-layered shell; examples: hazelnuts, walnuts, macadamia nuts, pecans, cashews
Culinary definition: Anything that tastes nutty is considered a nut (e.g., chestnuts, pine nuts)
Value of nuts: Healthy sources of energy, vitamins, omega-3 fatty acids, fats, proteins
Versatile uses: Oil extraction, nut milk, flour substitute, roasting, pesto
Storage: Long-lasting, good as emergency food
Conclusion: Nuts are a brilliant invention of nature; pass on knowledge to children
If you want to be on the safe side and get all the information about the topic, then keep reading now.
Not everything called "nut" is automatically a nut
You have surely collected nuts and know, like everyone else, that there are different types.
But did you know that not everything that is called a nut is automatically a nut?
Of course, initially all nuts are also seeds of the corresponding tree or shrub on which they grow. Nevertheless, there are significant differences.
Every nut is indeed a seed, but not every seed is also a nut.
If you are now confused, let it be said that I was just as confused.
To make the whole nut story a little more transparent now, let us get to the bottom of it together and take a look at the standards that apply.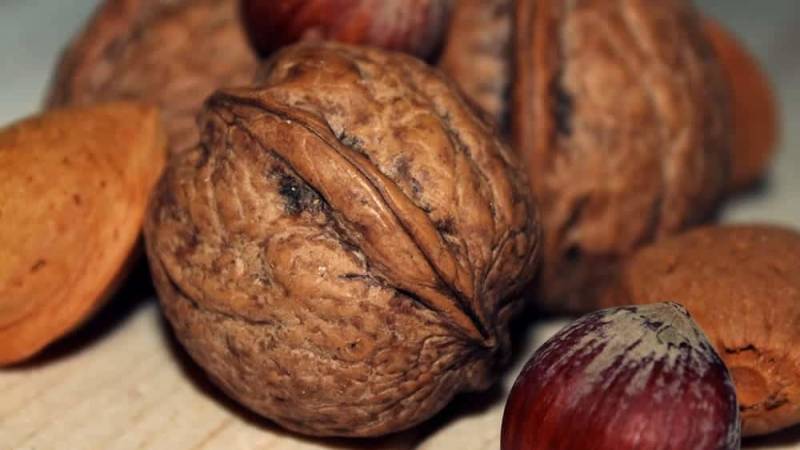 What is classified as a nut?
Nuts are initially referred to as all seeds that have a hard, multi-layered shell.
If you need tools of any kind to get to the core or more precisely to the contents, you usually have to deal with a nut.
These include all conventional nut varieties that would also end up on your colorful plate at Christmastime. These include:
Hazelnuts
Walnuts
Macadamia nuts
Pecans
Cashews
In principle, almost everything counts as a nut whose outer shell is woody.
Another name for this is indecent fruit. Three layers protect the fruit inside.
These are composed as follows:
First comes the thick outer shell.
Underneath is a much thinner inner shell.
And finally, a membrane that firmly encloses the relatively soft flesh.
According to these criteria, the almond is also a nut, even if it doesn't have the name.
Peanuts are not nuts
On the other hand, peanuts, which even have the word "nut" in their name, do not belong to the nut family because they are legumes, similar to peas or beans.
Looking at the two little nuts inside the shell and their arrangement, it makes sense.
Still confused about the topic?
I thoroughly understand. But at least with these comparisons, it explains why the relatively large coconut is considered a nut.
The structure, hardness, and number of shells are mainly what define the fruit body that surrounds the nut.
In addition to the already mentioned seeds, nuts also include pistachios, beech nuts, and acorns.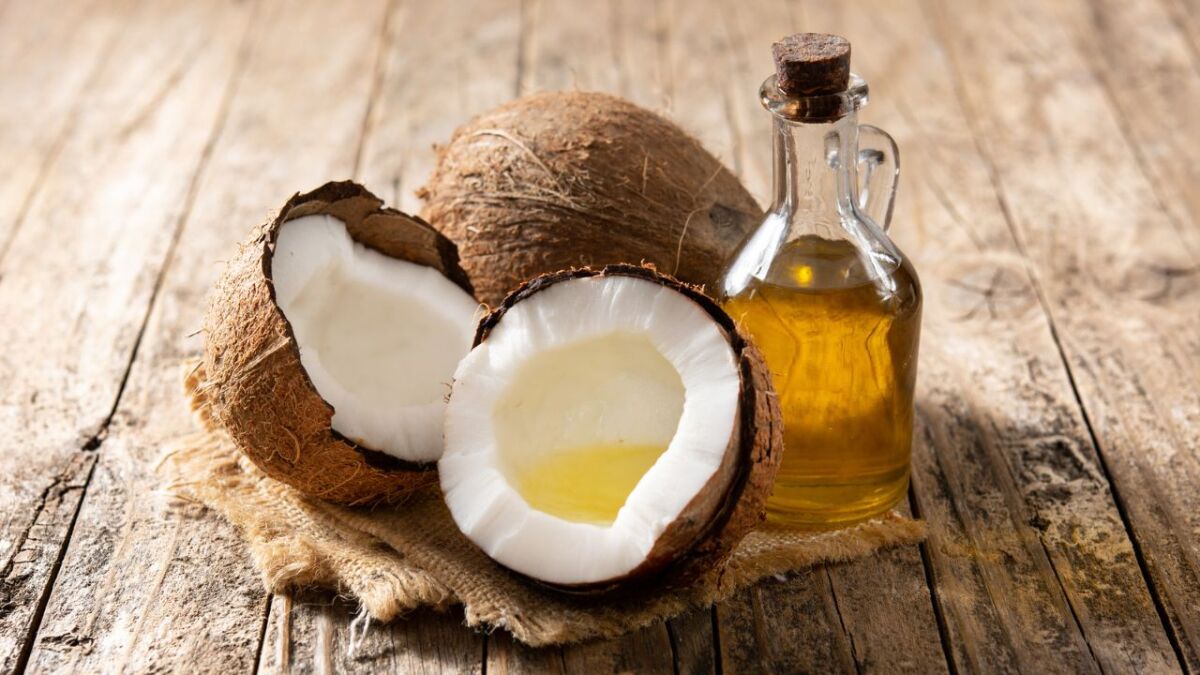 Culinary definition of nuts
In contrast to botanical criteria, here it is clear that everything that tastes nutty is also called a nut.
Yes, it can be that simple. This brings us to representatives such as chestnuts and pine nuts, even though they, like peanuts, are considered false nuts in botany.
Interestingly, the Brazil nut is neither a real nut nor is it a stone or legume.
Instead, it is a capsule fruit. In this type of fruit, the fruit flesh is woody, and the edible seed is inside. The "nuts" we like to snack on grow in large fruit capsules on the tree.
In the culinary definition, it is simpler and more understandable, and even novices get an idea of what a nut actually is.
Why every nut is a seed
Every tree or shrub has its methods to ensure its spread.
In nature, there are countless examples of the clever tactics used for this purpose.
With species like hazelnuts or walnuts, the whole process is less spectacular. These species only spread over long distances when an animal loses them, which has picked them up first.
So, it may happen that suddenly in the middle of a mixed forest, between poplars, beeches, and firs, a walnut tree grows, just because the squirrel or crow overestimated itself mercilessly.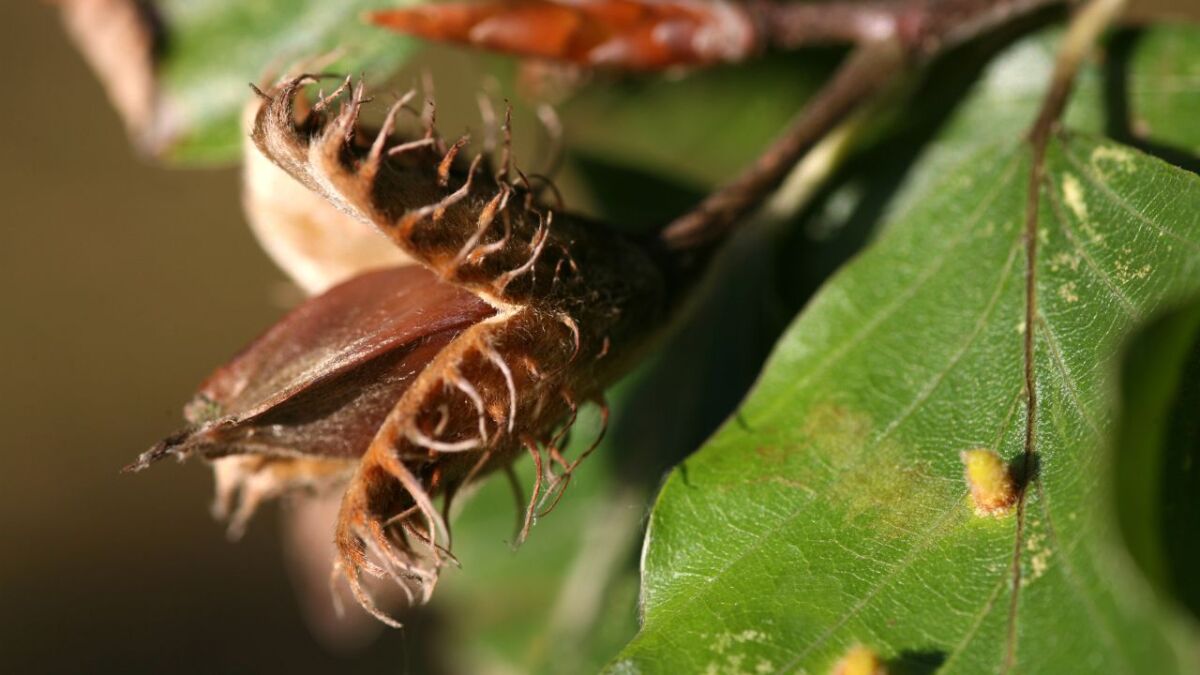 Hazelnuts, on the other hand, like to grow on forest edges and are smaller and lighter than walnuts. Therefore, they do not have it quite as difficult.
Maple, ash, and hornbeam are somewhat more inventive when it comes to their survival. Their seeds are also known as false nuts.
These are equipped with small wings that can be carried far by the wind at the appropriate time and distributed over a large area.
Horse chestnuts and acorns, on the other hand, are also spread by animals or humans.
Since the nut is the fruit of the tree and the tree only spreads through it, every nut must first be considered as a seed.
So let's agree that there are existing differences and come to a point that could still be important to us.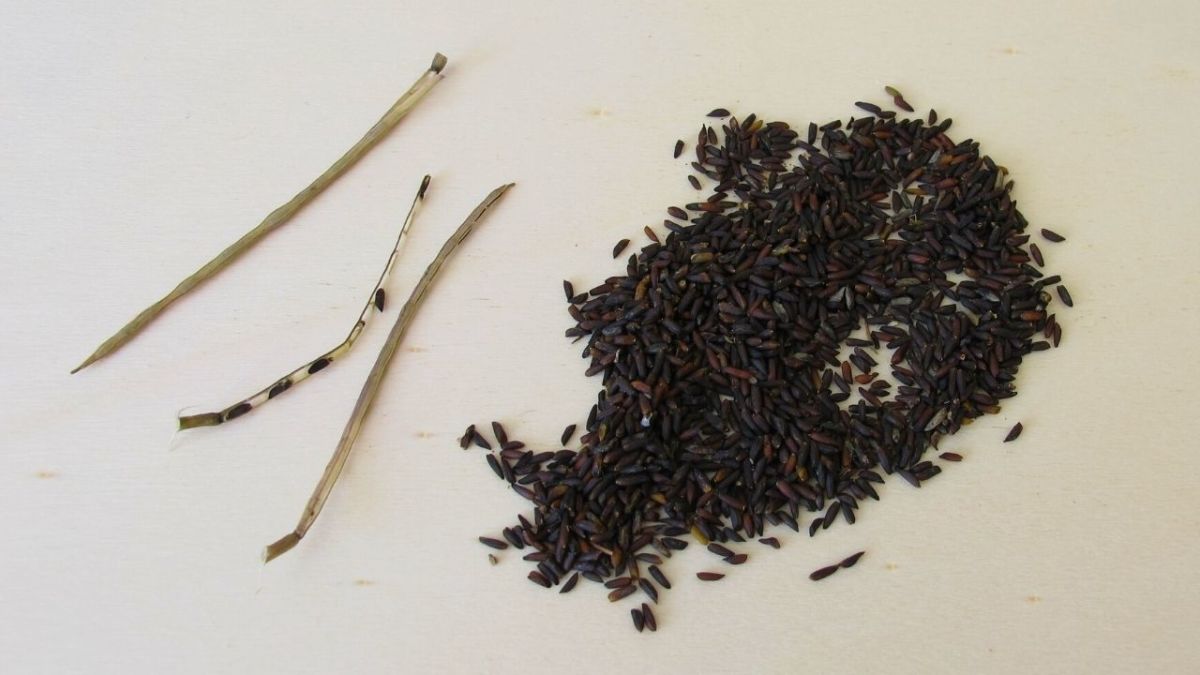 What makes nuts so valuable to us?
Whether it's a fake nut or a real nut, they all have one thing in common: nuts are healthy sources of energy that you should keep in mind.
Vitamins, omega-3 fatty acids, fats and proteins are essential for a healthy diet and a small supply of nuts is a good idea.
Compared to processed foods or animal fat sources, the contents of plant-based foods are usually temporary. This supports metabolism and gives you a better feeling.
In times when food from the supermarket hardly lives up to its name, it is advisable to take a very close look at what is in it.
That is why it can only be to your advantage if you have the knowledge to be able to identify and use natural resources easily.
And that's why you're here too, right?
In the case of nuts, you have a very versatile food at your disposal. For example, you can use almost all nuts for oil production.
This is basically the same as with plants - you need an oil mill. In my guide on this, you can find out the exact process and which devices you require.
You can also make nut milk or process the nuts into flour replacement. This works well with acorns and was already done by our ancestors.
You can roast, chop, process nuts with herbs into pesto and much more.
Nuts are so incredibly versatile, without chemical additives and colorants.
They can also be stored for a longer period of time and can therefore be processed without problems when you want to use them.
Nuts guarantee unchanged valuable nutrients even in times of crisis, and are therefore ideal as emergency food.
In addition to nuts, you can also find plants, mushrooms, or fruits in the forest - here is my comprehensive guide to emergency food in the forest.
But the fact is: Nothing is as rich in nutrients as nuts.
That's the advantage of nature. If the components of food have to be changed due to supply shortages or similar reasons, it just keeps going and produces consistent quality one after the other.
Questions and answers about nuts and seeds
Are all nuts healthy?
Most nuts contain healthy fats, fiber, protein, vitamins, and minerals. However, they can also be high in calories, so it's important to consume them in moderation.
Why are peanuts not real nuts?
Peanuts are legumes and not real nuts because they grow in a pod that matures underground. Real nuts grow on trees and have hard shells.
What are the healthiest nuts?
It's difficult to designate a specific nut as the healthiest because each types of nut offers different health benefits. However, walnuts, almonds, hazelnuts, and pistachios are some of the healthiest options.
Can people with nut allergies eat seeds?
Although some people with nut allergies can tolerate seeds, they should be cautious as cross-reactions or contamination can occur. It is best to speak with an allergist to clarify the tolerance of seeds.
What are the benefits of seeds in the diet?
Seeds are rich in nutrients such as proteins, fiber, healthy fats, vitamins, and minerals. They can help reduce the risk of heart disease, diabetes, and obesity, and support digestion.
How do I store nuts and seeds properly?
Nuts and seeds should be stored in an airtight container in a cool, dry place. They can stay fresh even longer in the refrigerator or freezer.
How do I know if nuts or seeds have gone bad?
Bad nuts and seeds can have a rancid or moldy smell or taste. If they look shrunken, soft, or discolored, they should not be consumed.
How can I use nuts and seeds in my diet?
Nuts and seeds can be eaten as a snack, mixed into yogurt or cereal, added to salads, or used in baked goods and dishes. They can also be made into nut butter, nut milk, or pesto.
Conclusion: Nuts are a brilliant invention of nature
By necessity, we have to confront topics that we want to understand.
As difficult as it may be today to relearn all of this knowledge separately, we can make it easier for our children. If we make it understandable to them on the side, it will be much easier for them.
There is a key that fits everywhere for any learning behavior. This key consists of the observation of things.
When our children are shown how nature works, they learn it naturally and everything fits playfully into their image of the complexity of their world.
A world that we leave for them must be understood. We don't help them by giving long speeches or sticking their noses in dusty books.
We have to show them. Only then can they learn and understand.
So, what can you do now?
Go out, collect beech nuts, acorns or other nuts with your children or friends. The question whether it is a nut or not will arise. And then you also think about whether the nut is edible.
Above, I have linked you to some guides and you will definitely find out with them.
I hope that I could bring you closer to the subject with this post.

Was this guide helpful?
10 people found this guide helpful.
5.00 out of 5 points (10 Ratings)