Back to german article
The Eden Binoculars XP 10x56 - A great and affordable companion for your adventures in the wilderness
Test: Observe the world in HD with the Eden Binoculars XP 10x56. Affordable and powerful, perfect for nature lovers and wilderness enthusiasts.
from Martin Gebhardt
|
Gear
| reading time 3 Min
---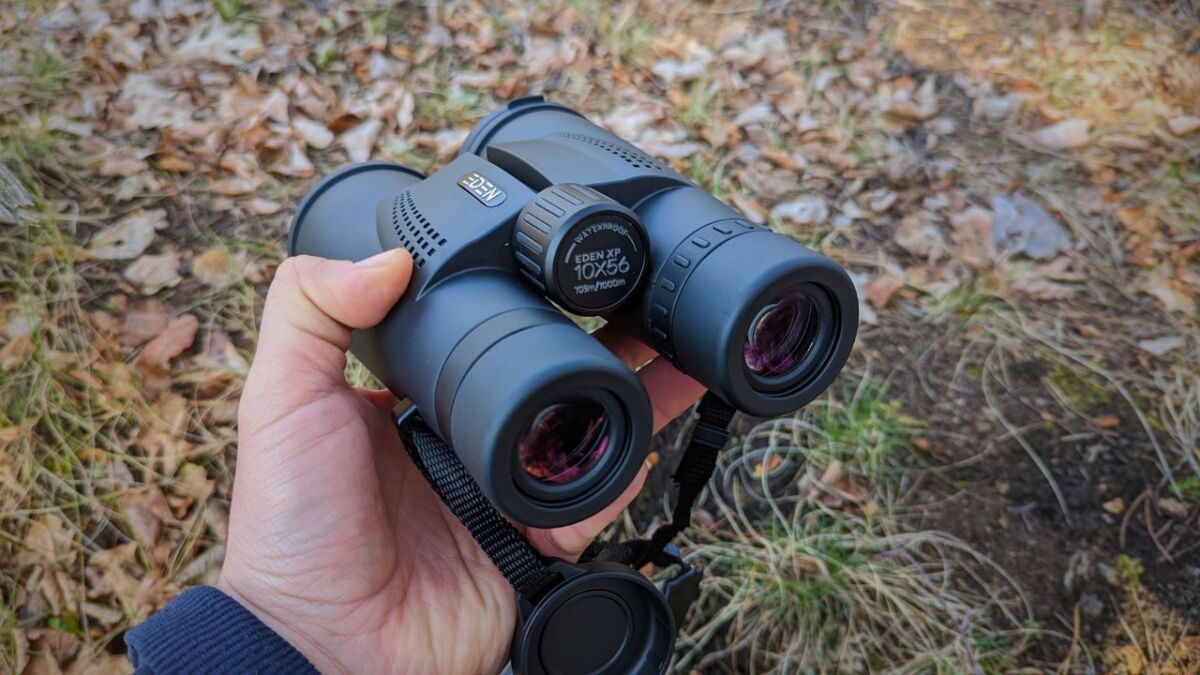 ---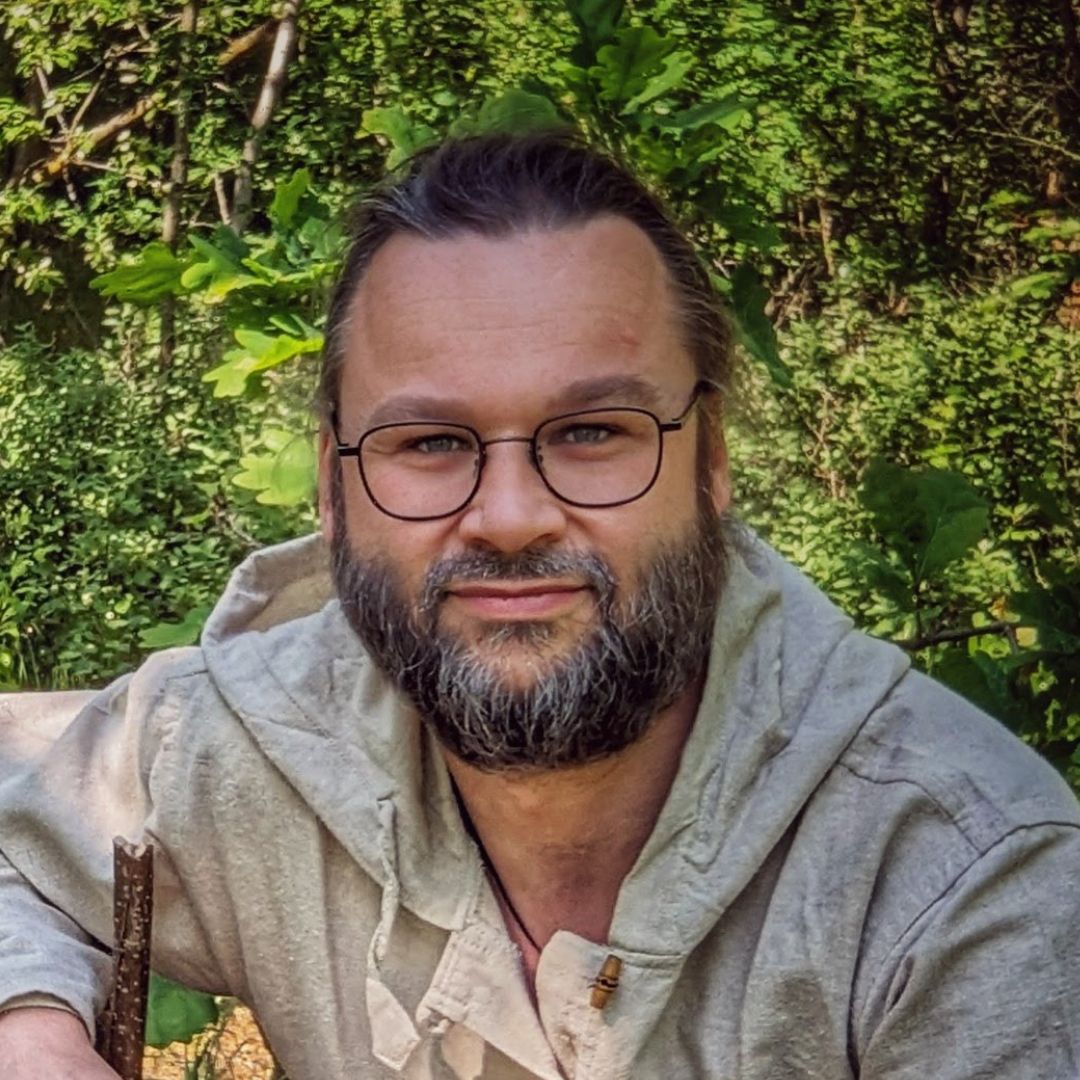 ---
👉 The key facts from this guide
The Eden binoculars XP 10x56 is known for its bright and sharp image quality with high edge sharpness and is ideal for nature and bird watching.
The binoculars are well-crafted, sturdy, and durable, with a housing made of carbon fiber reinforced PPS and watertight and nitrogen filling to protect against condensation and fogging.
The Eden XP 10x56 offers impressive optical performance, keeping up well with other binoculars like Nikon, Steiner, and even Swarovski, especially considering the price.
The binoculars come with useful accessories, including a neoprene carrying strap and case, and offers a 25-year warranty against material and manufacturing defects.
The Eden XP 10x56 provides excellent value for money and is an excellent choice for beginners or people with a limited budget.
Despite its slightly heavier weight and possible issues with eye relief, the advantages of the Eden XP 10x56 outweigh its shortcomings and is definitely worth considering.
As an enthusiastic nature lover, I'm excited to present to you today a detailed review of the Eden XP 10x56 binoculars.
The Eden XP 10x56 is known for its bright and sharp image quality with high edge sharpness.
In this review, I will discuss various aspects of these binoculars and give you a recommendation on whether it's the right pair for your needs.
Optical Performance of the Binoculars
Let's get straight to the point: The optical performance of the Eden XP 10x56 is impressive.
The image quality is bright, sharp, and offers high-edge sharpness, which makes for relaxed viewing.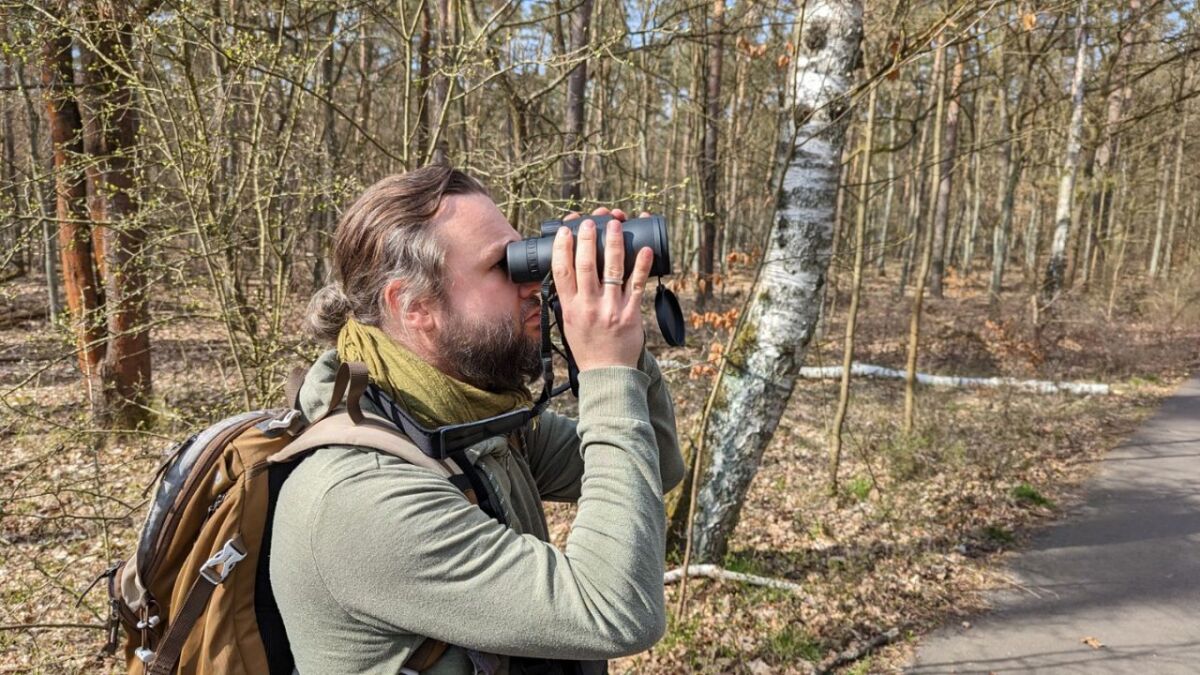 Compared to other binoculars such as Nikon, Steiner, and even Swarovski, the Eden XP 10x56 holds up well, especially considering the price, and if you want to buy binoculars.
As a hobby ornithologist or deer rut observer, you can't go wrong with these binoculars. The binoculars also show great performance for observations in low-light conditions.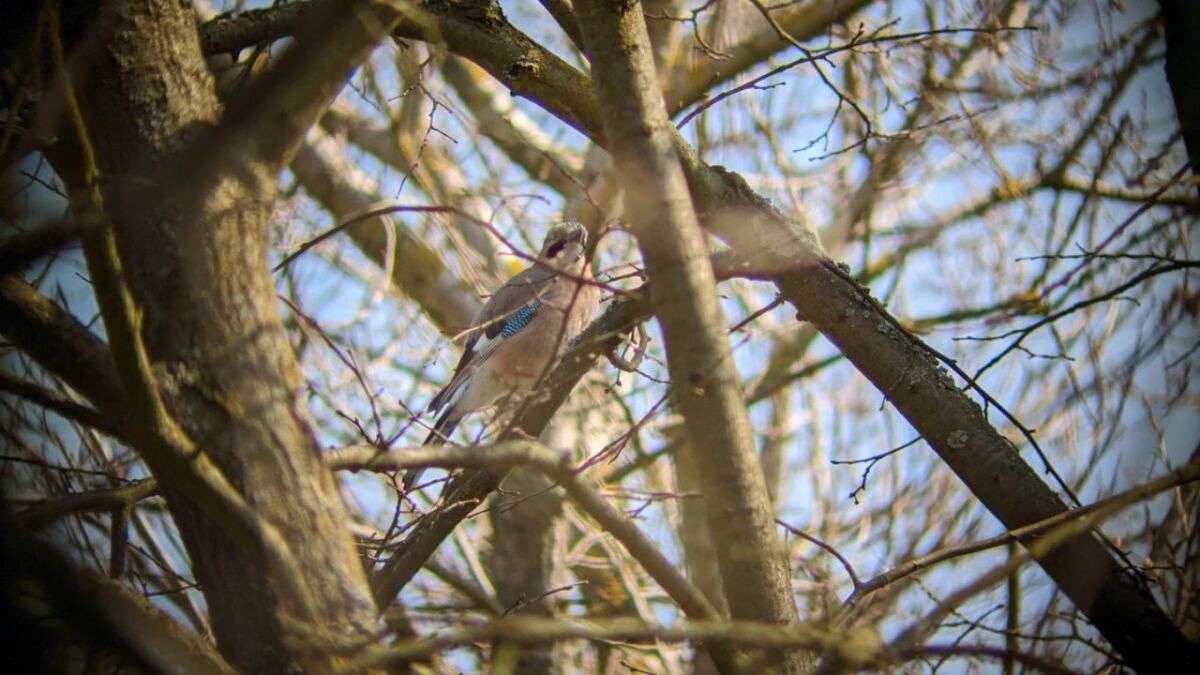 Construction and Design
The Eden XP 10x56 binoculars are well-made, sturdy, and durable. The body is made of carbon-fiber reinforced PPS, which is known for its stability and durability.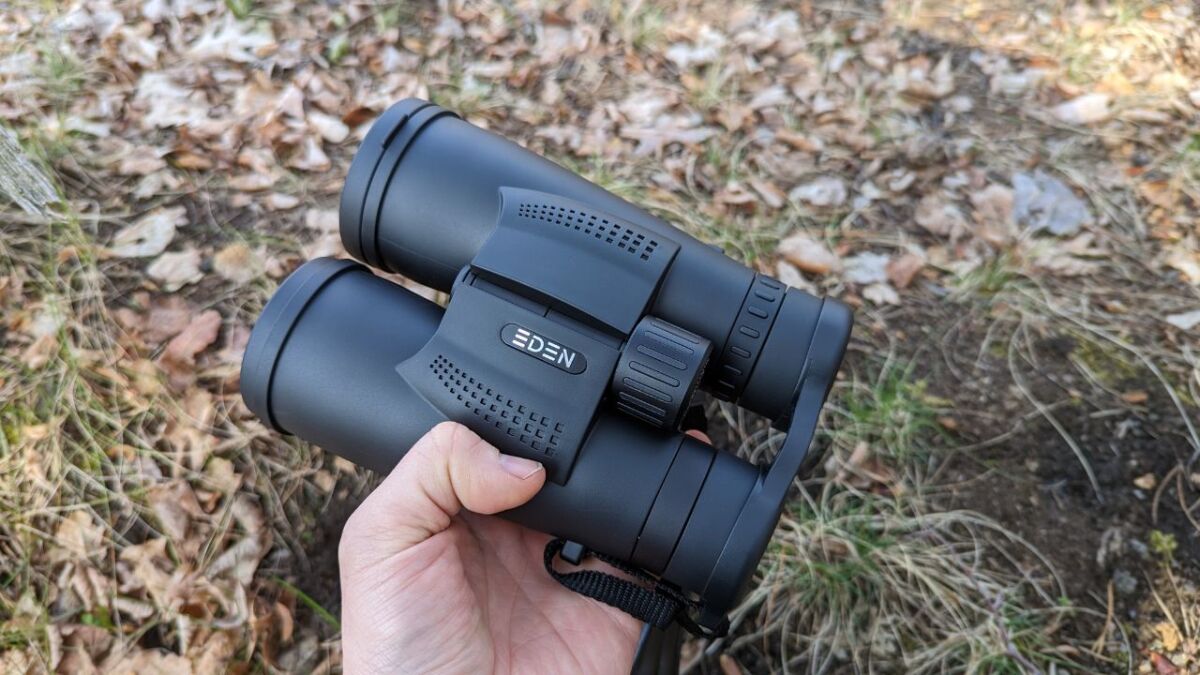 The waterproof and nitrogen filling protect the binoculars from condensation and fogging in temperatures down to -20 °C.
Regarding ergonomics, the binoculars fit perfectly in the hand but have a slightly higher weight (1,170 g) due to the large lenses.
One of my few critiques is the soft front lens covers. I am a bit unsure if I will lose them because they are not securely attached to the binoculars.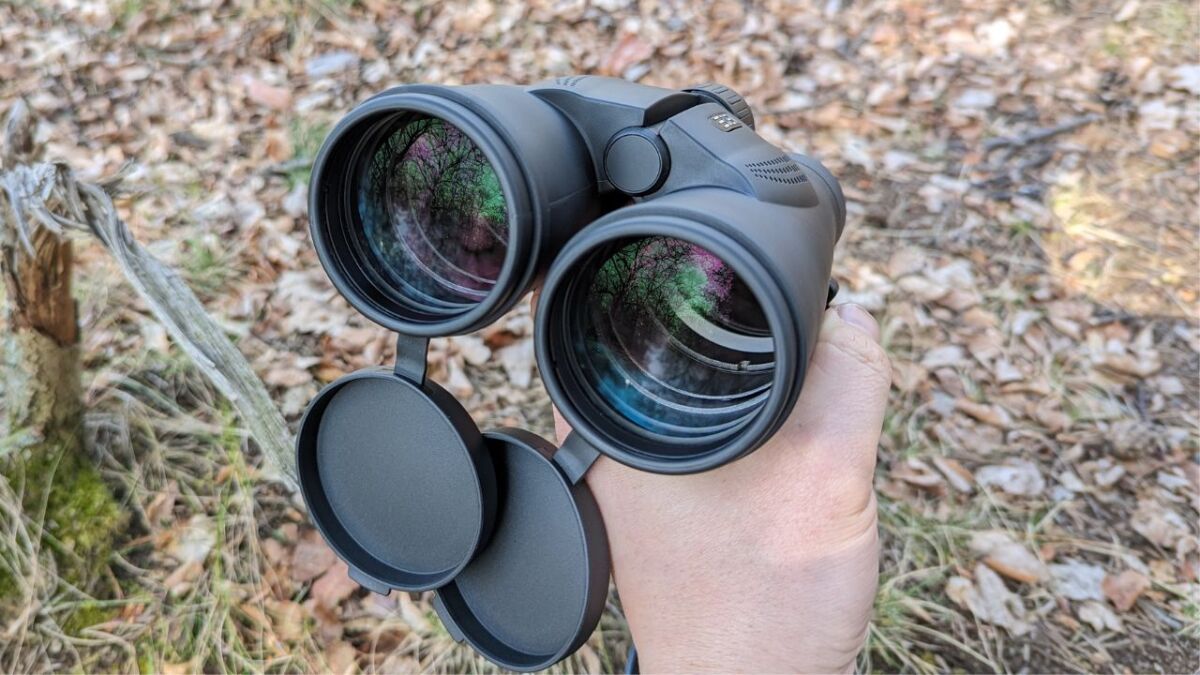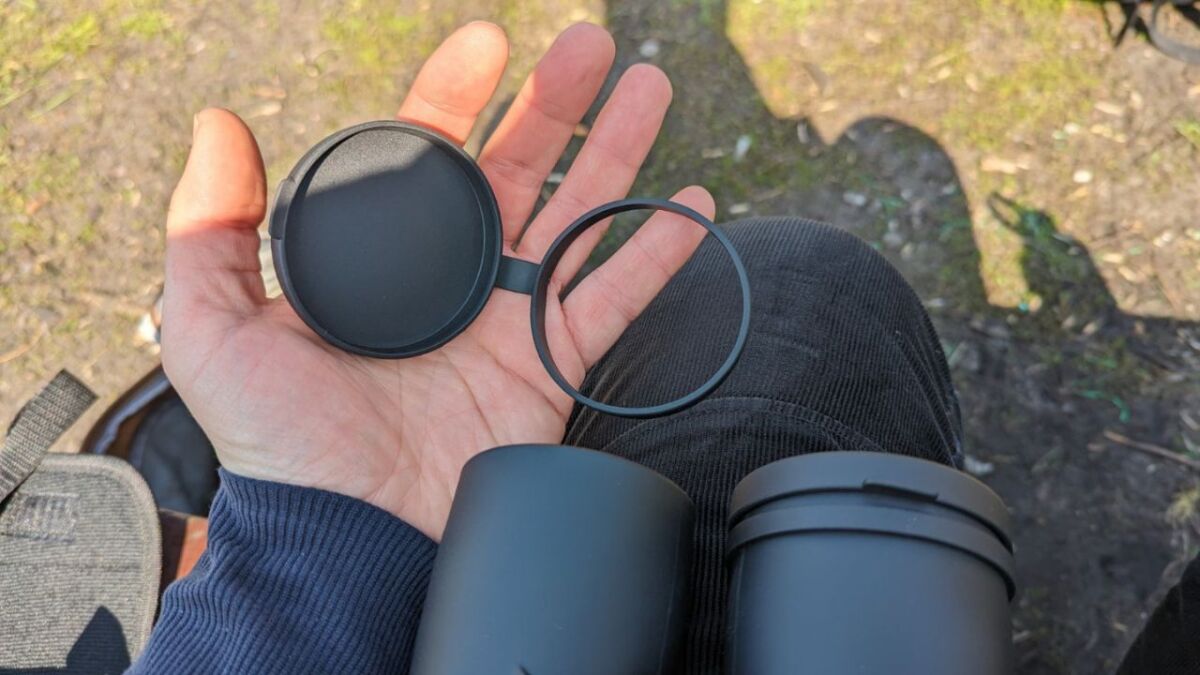 Size and weight
Height: 5.5 cm
Length: 18 cm
Weight: 1,170 g
Width: 14.5 cm
Accessories and warranty
The Eden XP 10x56 binoculars come with useful accessories, including a neoprene carrying strap and a case.
The 25-year warranty on material and manufacturing defects shows the manufacturer's confidence in the product's quality. I think this is great and gives me a good feeling.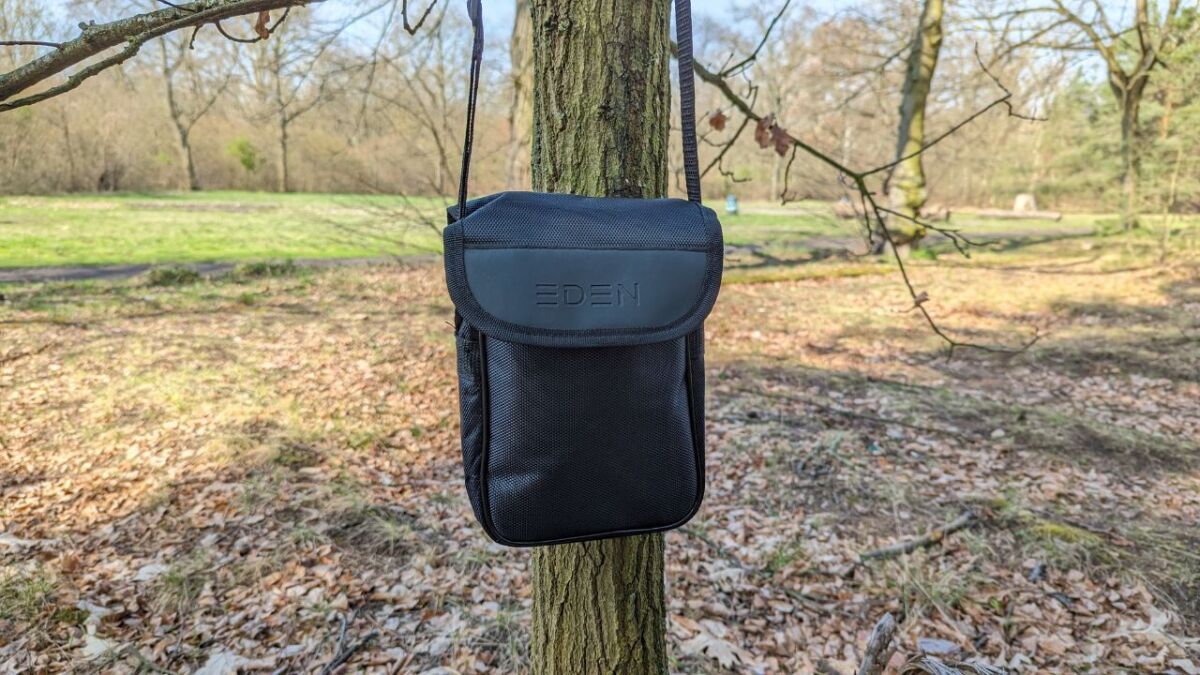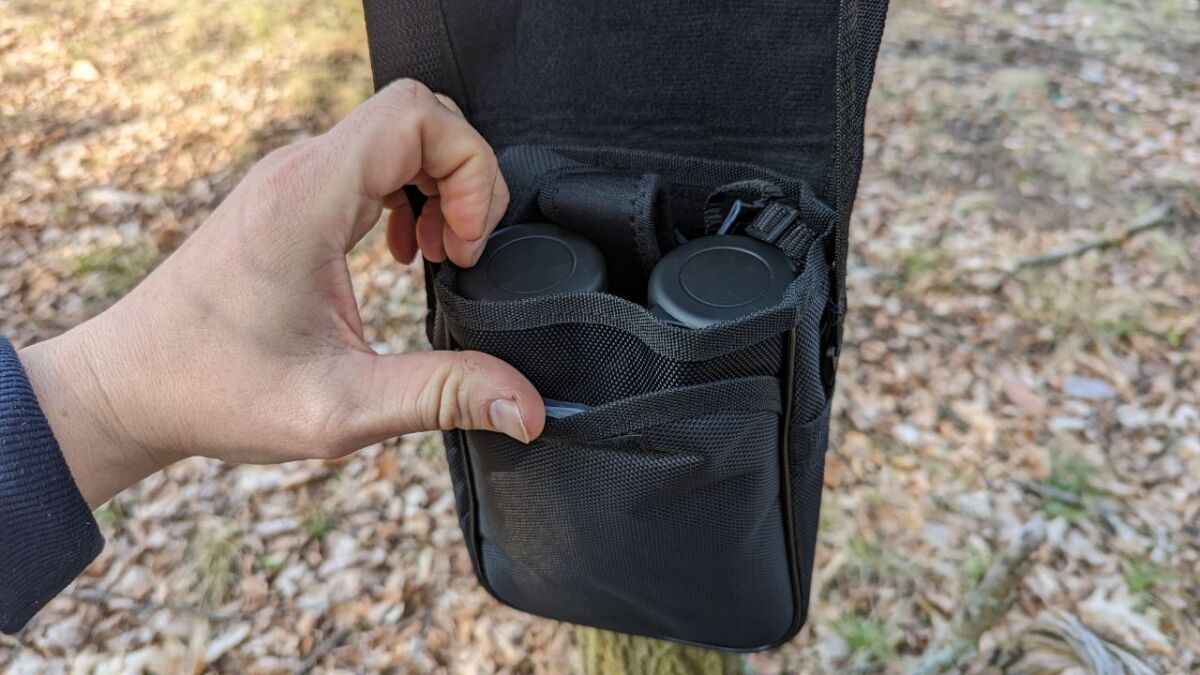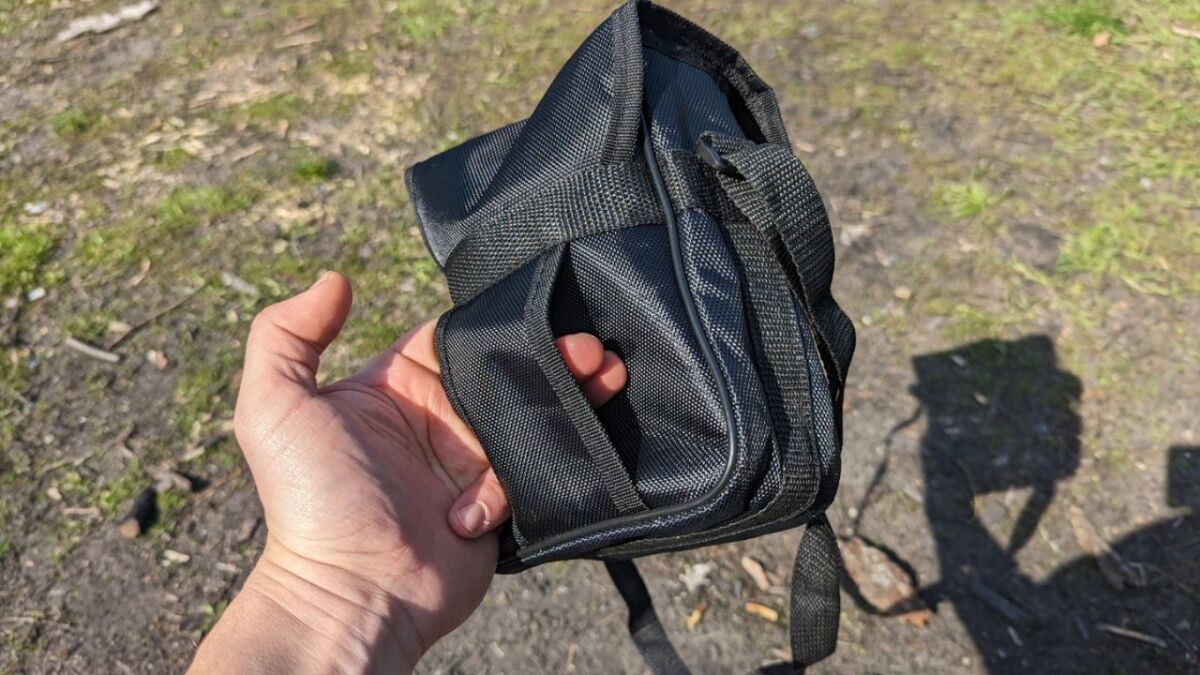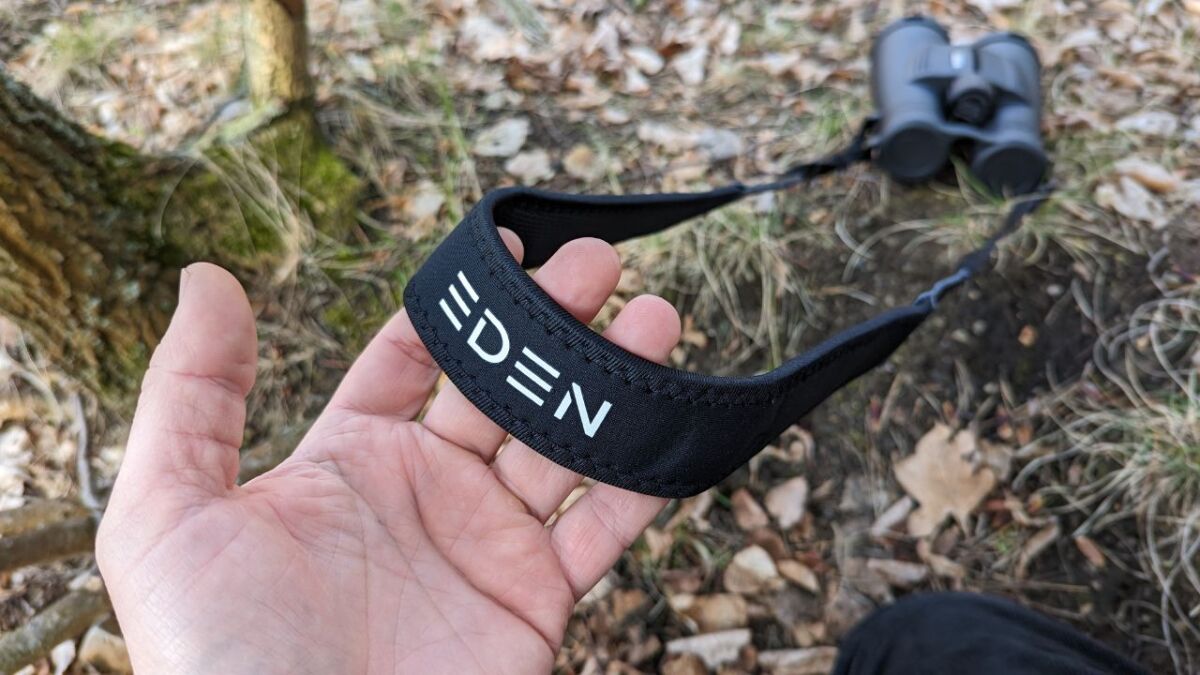 Applications in different scenarios
The Eden XP 10x56 is versatile and can be used professionally or recreationally. I can imagine it would be excellent for evening or nighttime observations in security services.
However, I have also used it for leisure activities such as hiking and wildlife observation, and the binoculars provide reliable performance in these areas. Since I am not a hunter, I can say little about that, but since the binoculars are also good for low-light conditions, they are surely well-suited for hunting as well.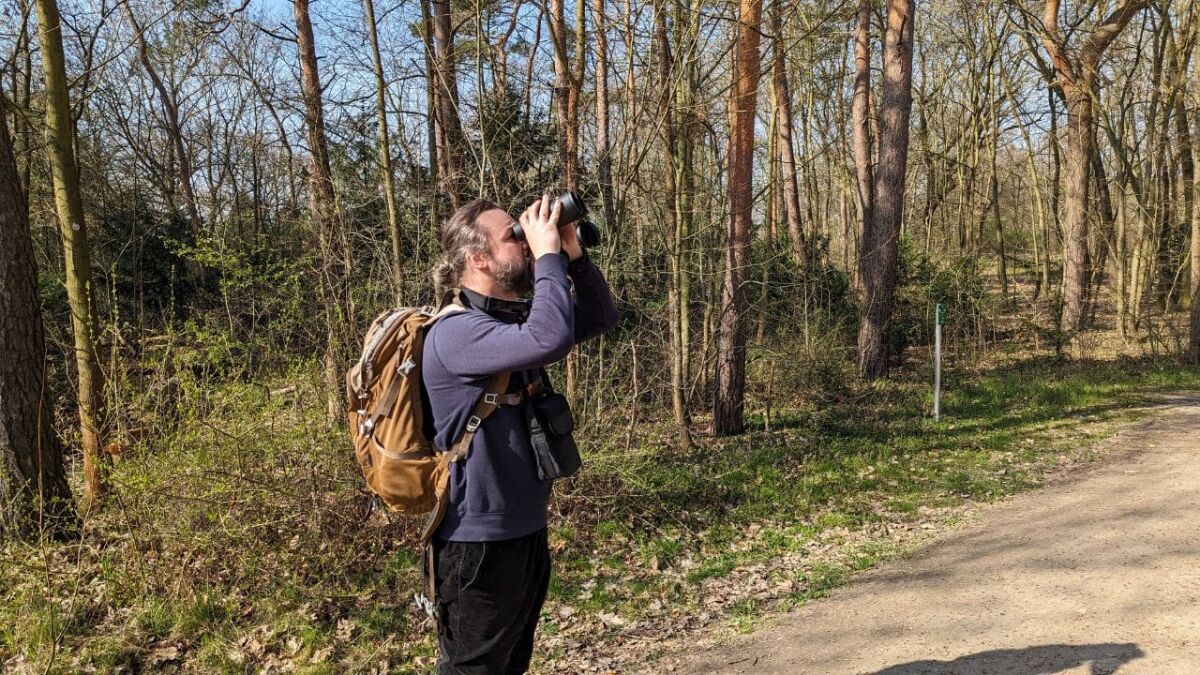 To get the most out of the binoculars, I recommend using the focus wheel for quick adjustments and adjusting the binoculars to individual visual needs, as the eye cups can be turned out.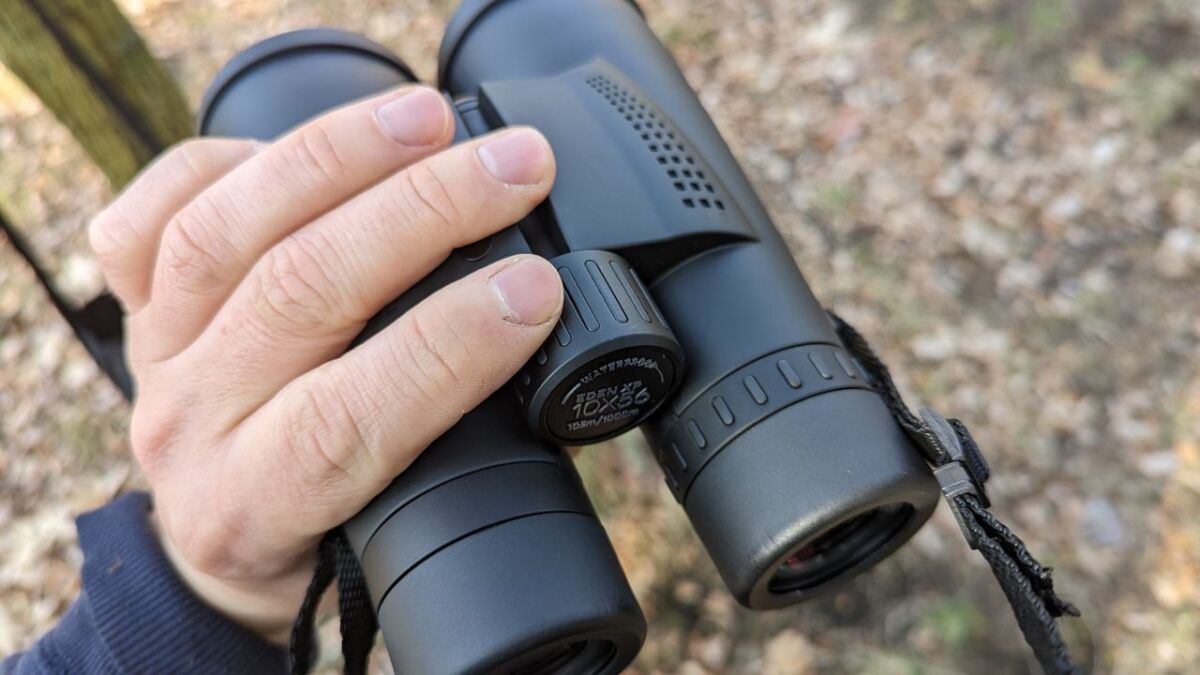 Now for my impression on birdwatching (and bird language), since that's what I mainly use the Eden XP for.
Birdwatching with the Eden XP 10x56 binoculars
The Eden XP 10x56 binoculars are fantastic for birdwatching, both for amateur ornithologists and professional users.
The tenfold magnification allows you to observe birds in greater distance and accurately identify their characteristics and behaviors in detail.
The high light transmission and bright, sharp image are particularly advantageous for observations in low-light conditions, such as when the song thrush is singing or when observing migratory birds.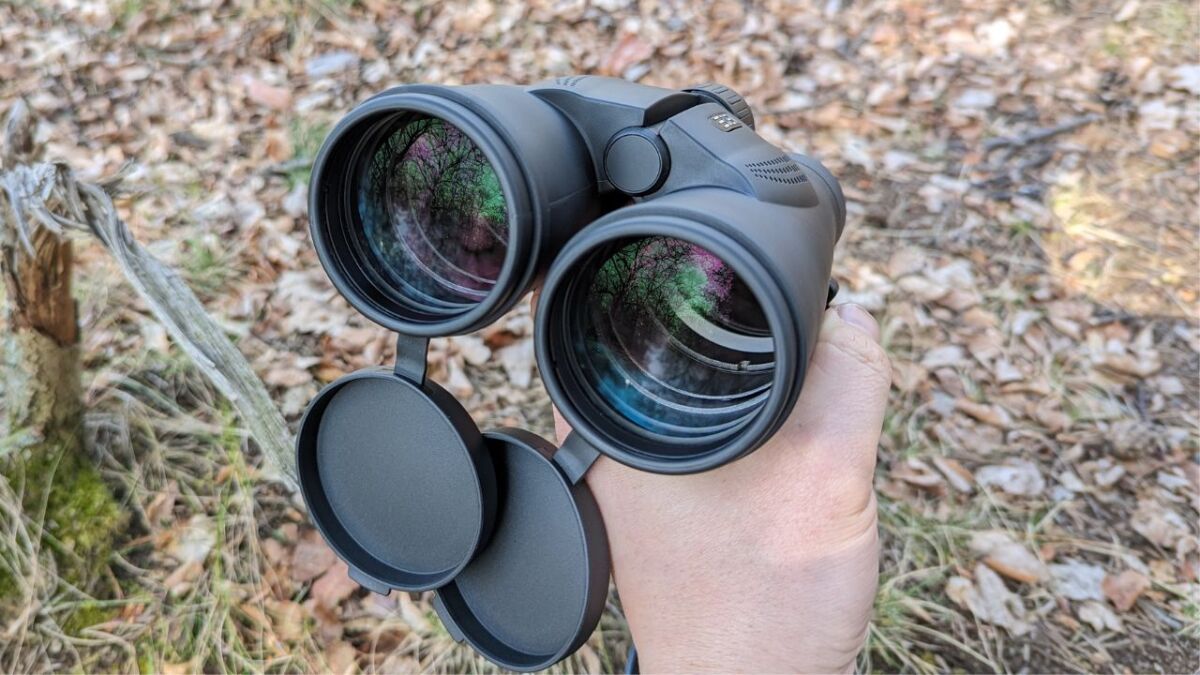 With a close focus of about 2.5 meters, you have the opportunity to observe birds up close without affecting their activities or disturbing them.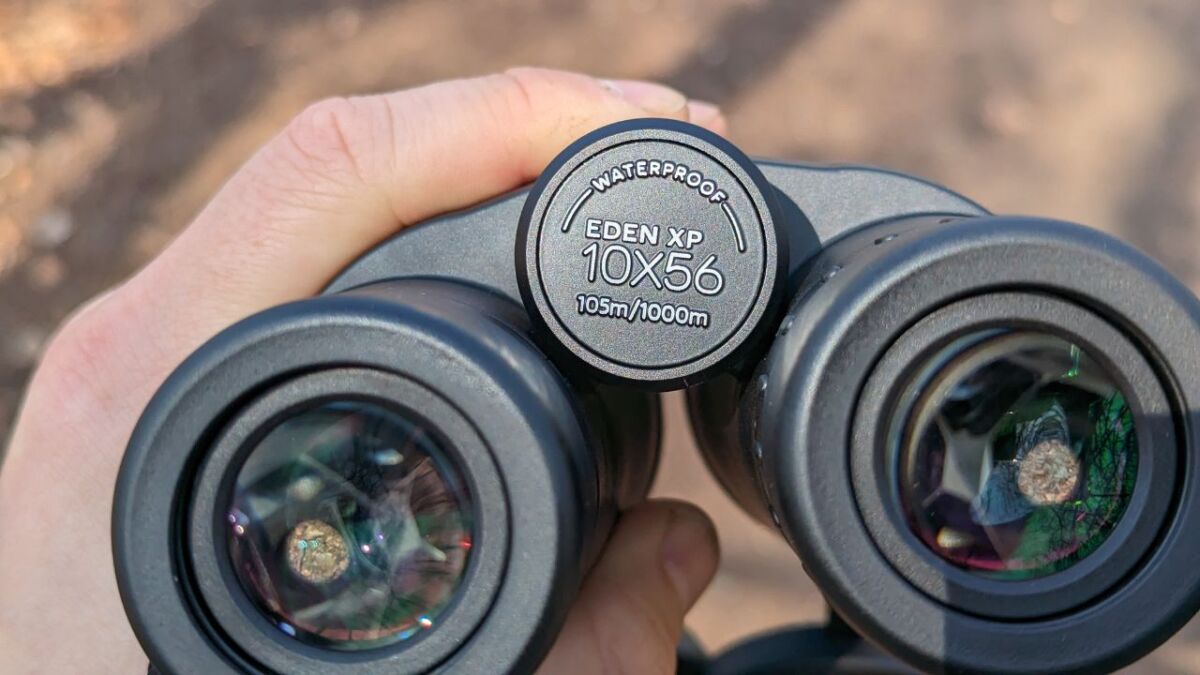 Thanks to its robust construction and nitrogen filling, you can also use the binoculars under demanding conditions, such as sudden weather changes or extreme temperatures down to -20 °C. This is particularly useful if you want to observe birds in different habitats and climate zones.
The eye relief of 18.5 mm and the twist-up eye cups (diopter compensation 4dpt) make the Eden XP 10x56 also suitable for eyeglass wearers so that everyone can comfortably and conveniently observe birds.
In addition, the binoculars are equipped with a tripod mount, which allows you to mount the binoculars on a tripod and carry out longer observations without fatigue.
Overall, the Eden XP 10x56 is an excellent binocular for bird watching.
Whether you are an experienced bird watcher or are just starting out with this exciting hobby, the Eden XP 10x56 is sure to please you and help you discover the fascinating world of birds.
Further features
Angular Field of View (Degrees): 5.5 degrees
Exit Pupil Diameter: 5.6 mm
Eye Relief: 18.5 mm
Field of View at 1,000 m: 105 m
Magnification: 10
Maximum Pupil Distance: 76 mm
Field of View: 6 degrees
Pupillary Distance: 58 mm
Twilight Factor: 23.7
Price-performance ratio
The Eden XP 10x56 offers great value for money in its sector, comparable to binoculars that cost several times more.
The Eden's price advantage is a decisive factor that makes this binocular particularly attractive.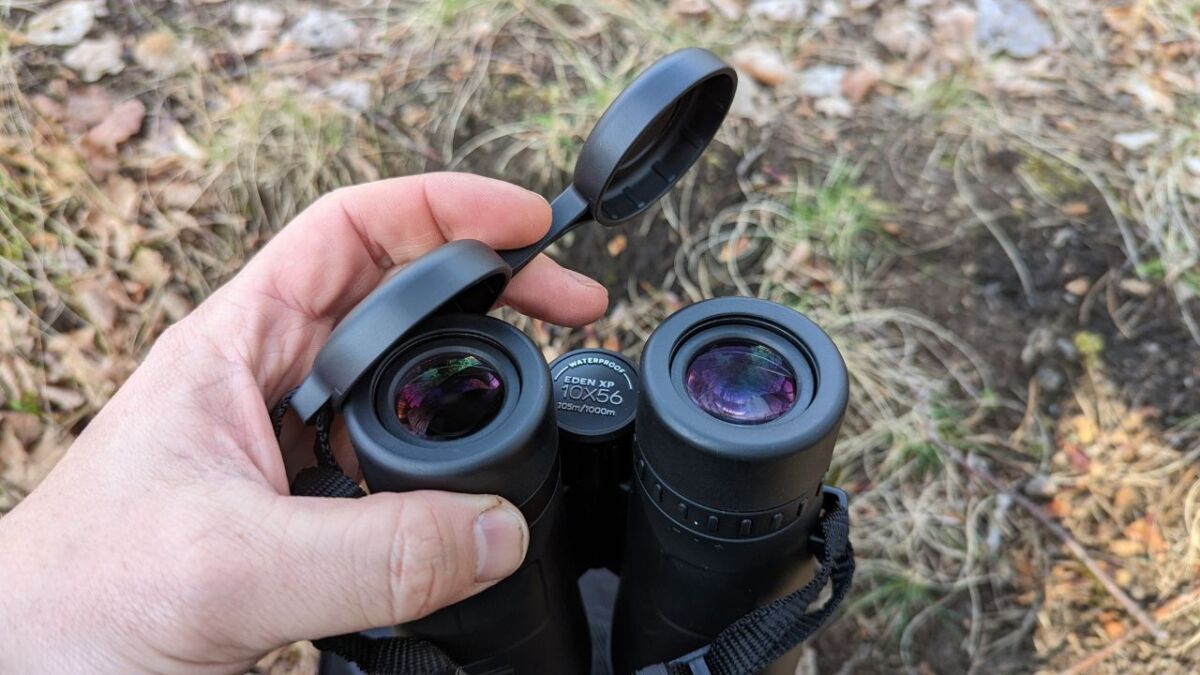 For a price of €399.00, you get a high-quality binocular that can compete in terms of optical performance and quality with more expensive brands.
Especially for beginners or those on a limited budget, the Eden XP 10x56 is an exceptional choice.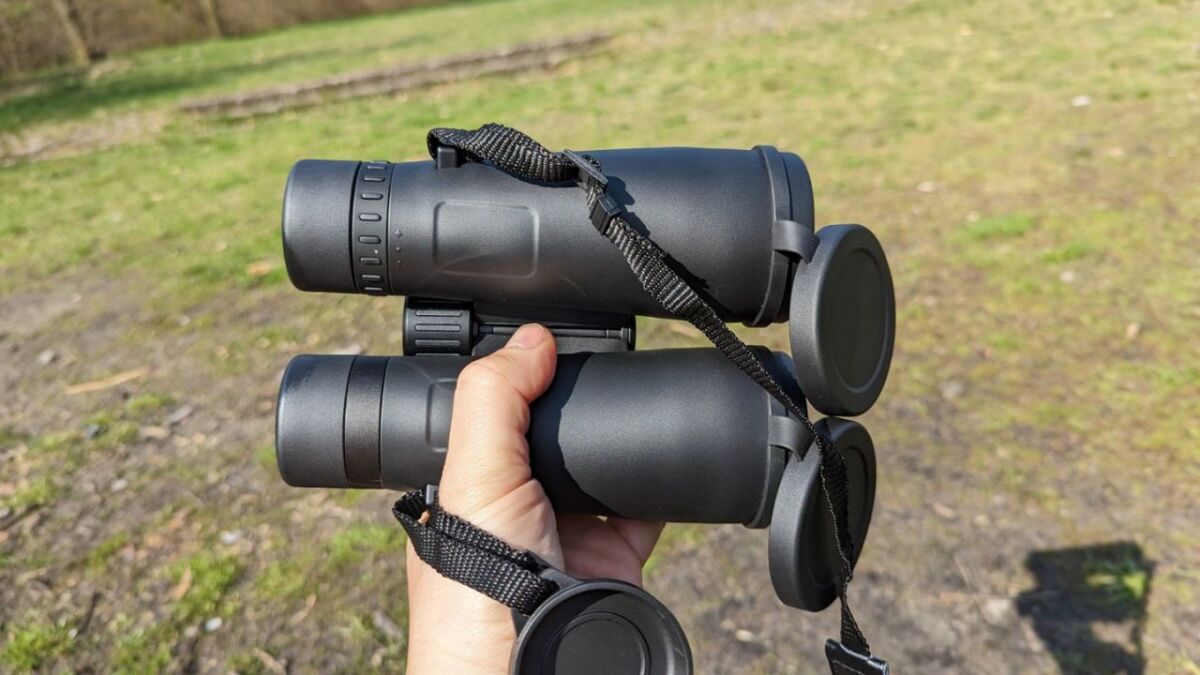 My Conclusion on the Eden XP 10x56: Impressive Price-Performance Ratio
All in all, the Eden binocular XP 10x56 impressed me in my test. I could see things clearly, it fit well with my eye distance, and it gave me great pleasure to use it on the go.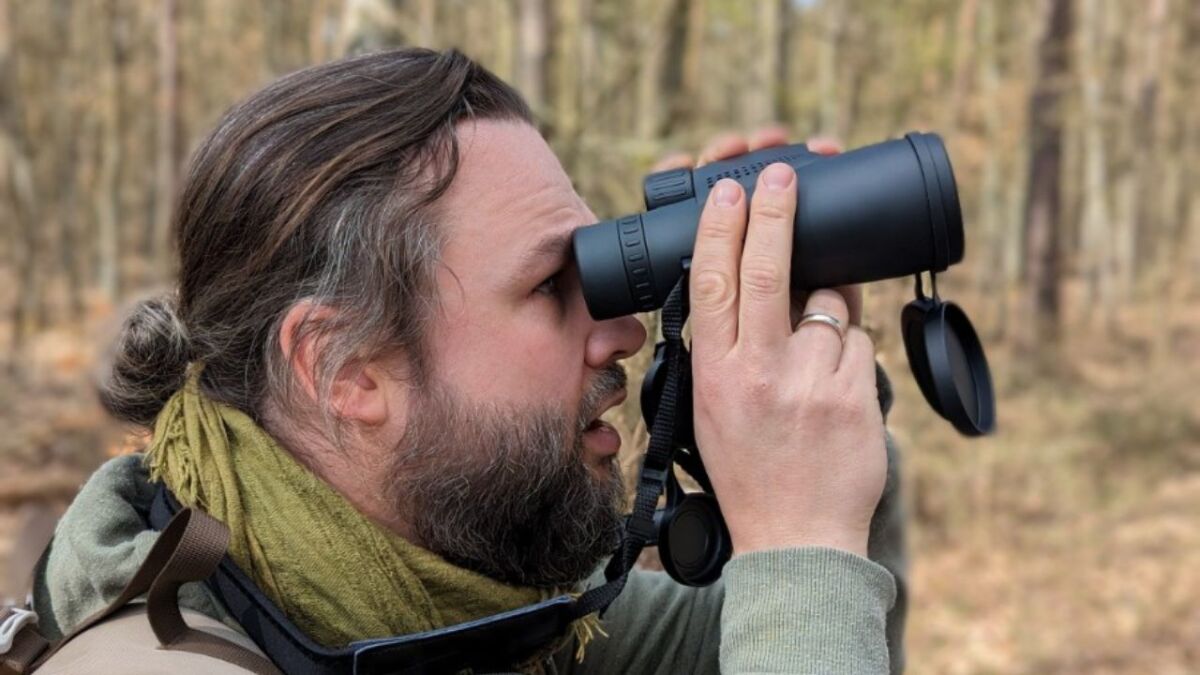 The excellent optical performance, robust design, and unbeatable price-performance ratio make it a recommended choice for nature observation, hunting, or professional purposes.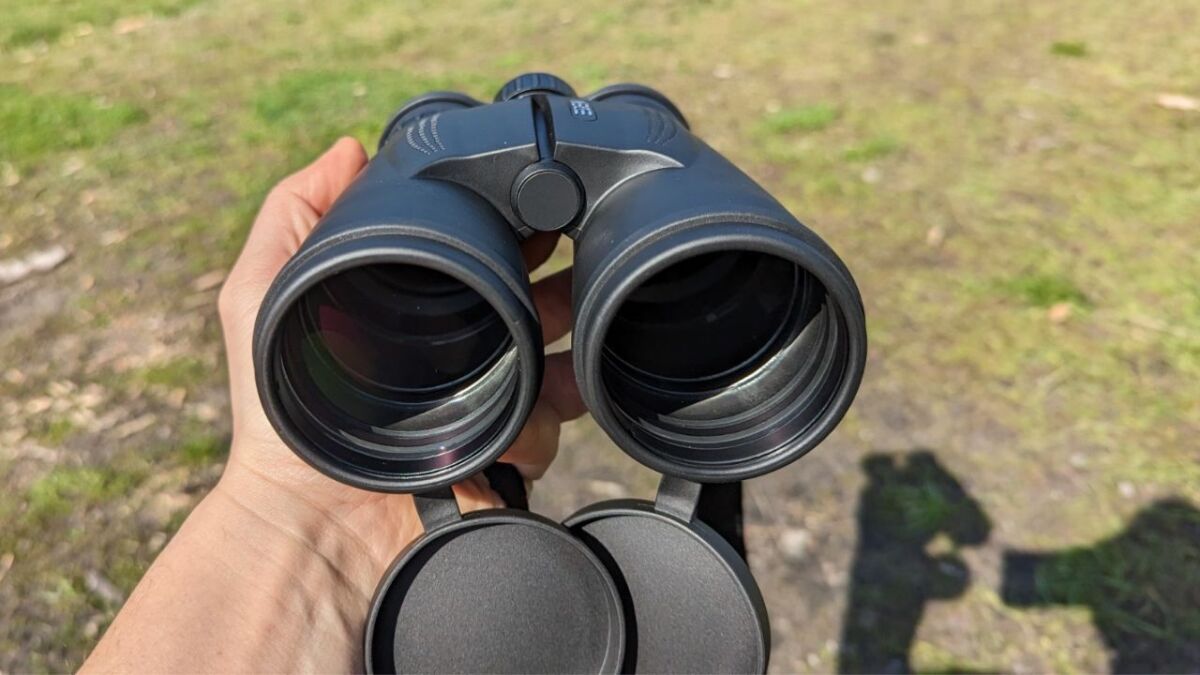 Although the binocular is a bit heavier and some users may have problems with the eye distance, the advantages far outweigh the disadvantages.
If you are looking for a bright, powerful, yet affordable binocular that meets your needs, the Eden XP 10x56 is definitely worth considering.
With the 25-year warranty and the suitable accessories, you can be sure that you are investing in a quality product that will bring you joy for a long time.
Take a closer look at the Eden binoculars here.
Disclosure: Thanks to the team at knivesandtools.com who provided me with the Eden XP to test. I was not paid to write this review.

Since this is a gear guide, here ...
---
🤝

8 reasons to trust my recommendation
Practical Experience: I have tested most of the products I recommend under extreme conditions myself.

Independence: As a wilderness mentor, I am not tied to any specific brands - this means my recommendations are unbiased.

Expertise: My many years of experience allow me to understand the intricacies and details of various products that a layperson might overlook.

Target group understanding: I understand the needs and challenges of outdoor enthusiasts, from beginners to seasoned experts.

Quality focus: I attach great importance to quality and longevity. These are characteristics that are crucial in the wild.

Clear communication: I try to explain the pros and cons of each product clearly and understandably so that you can make an informed decision.

Currentness: I always keep my guides up to date and adapt them to new findings or products.

Community Feedback: I work in wilderness schools, teach courses myself, attend courses and am active in various outdoor and survival communities and therefore integrate the feedback and experiences of others into my recommendations.
So when I introduce the best survival knives or flashlights, you can be sure that every recommendation is based on solid experience and extensive knowledge.
Was this guide helpful?
16 people found this guide helpful.
5.00 out of 5 points (16 Ratings)