Back to german article
How you hike in snow so that you can progress safely
Hiking in the snow can be treacherous if you are not careful. Follow these safety tips for winter hikes to stay on your feet.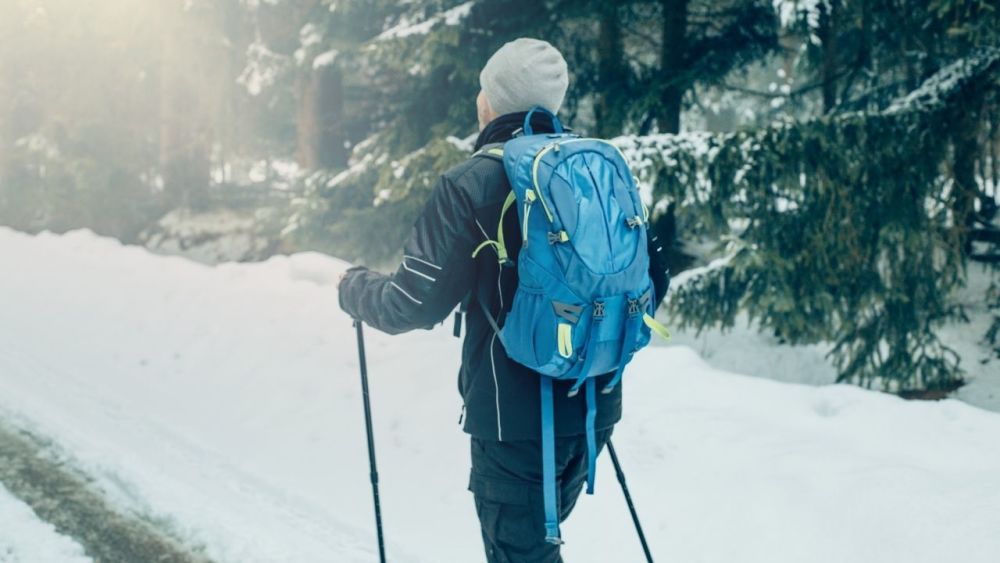 ---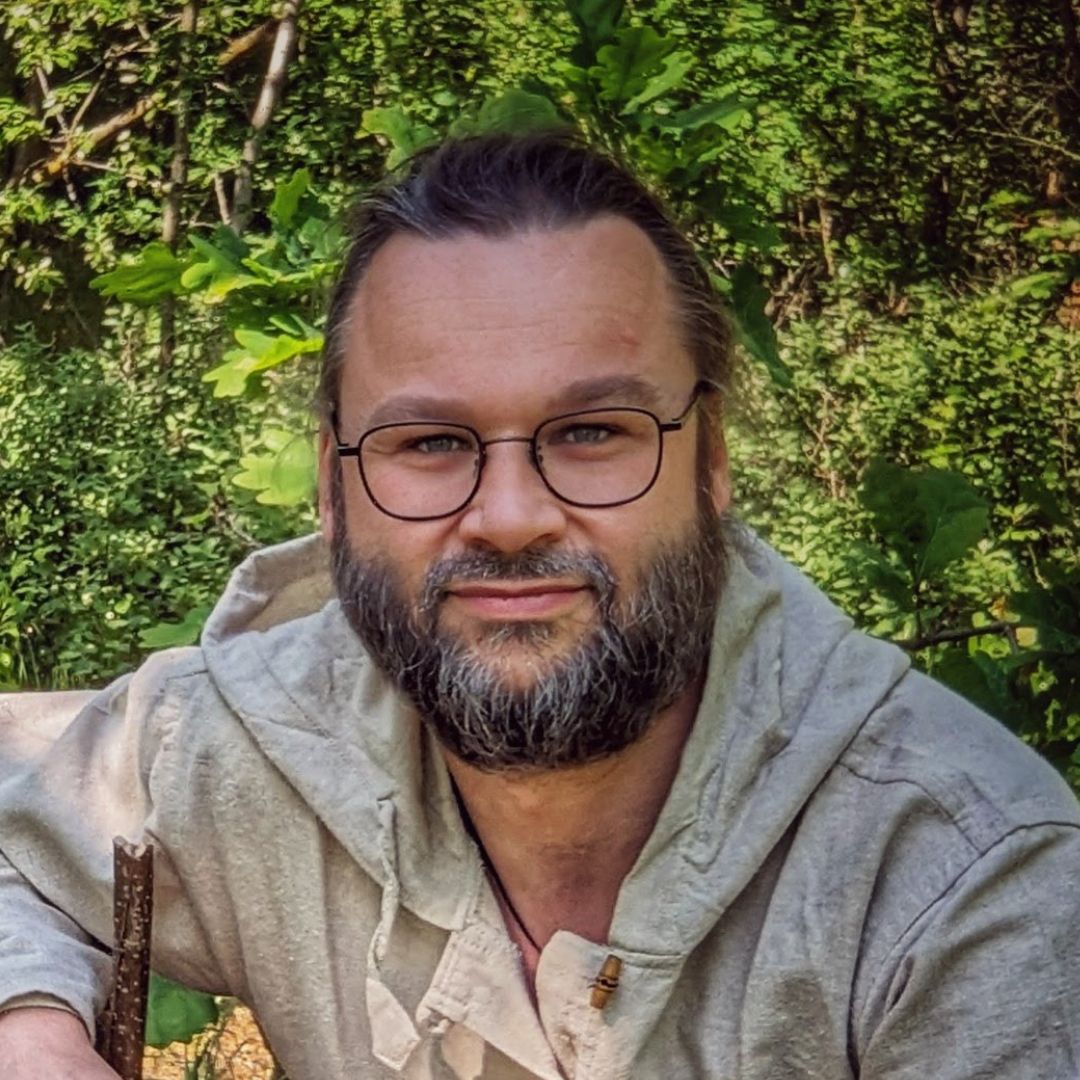 ---
👉 The key facts from this guide
During snow hiking, technique and caution are more important than during normal hikes.
Ascending: Choose the right technique depending on the slope and snow quality, e.g., duck walk, American step or French technique.
Descending: Pay attention to your steps and use techniques such as steep step or stamping.
Stay grippy: Use chains, microspikes or crampons for additional traction on icy surfaces.
Winter hiking requires more preparation and equipment than summer hiking.
Observe safety precautions, such as carrying food, water and a first aid kit, as well as informing someone about your route.
The thrill of an unexpected frost and the peaceful beauty of a winter wonderland attract many people to snowy hikes.
But to walk through the snow, you need much more than a good pair of boots and gloves.
Snow hikes can be a lot of fun, but they require more technique and caution than regular hikes.
And in today's article, I will show you how to progress safely and efficiently.
Snow hiking is challenging, but rewarding
The winter weather doesn't have to be an obstacle for your outdoor adventures - even if you're not a skier.
Comfortable walking on snow is a new way of hiking, from winter forest walks to mountaineering destinations and crossing spring and snow fields on high peaks.
Successful snow hikes depend on the ability to understand the terrain and move efficiently through it.
With these strategies, you will learn how to safely navigate through snow.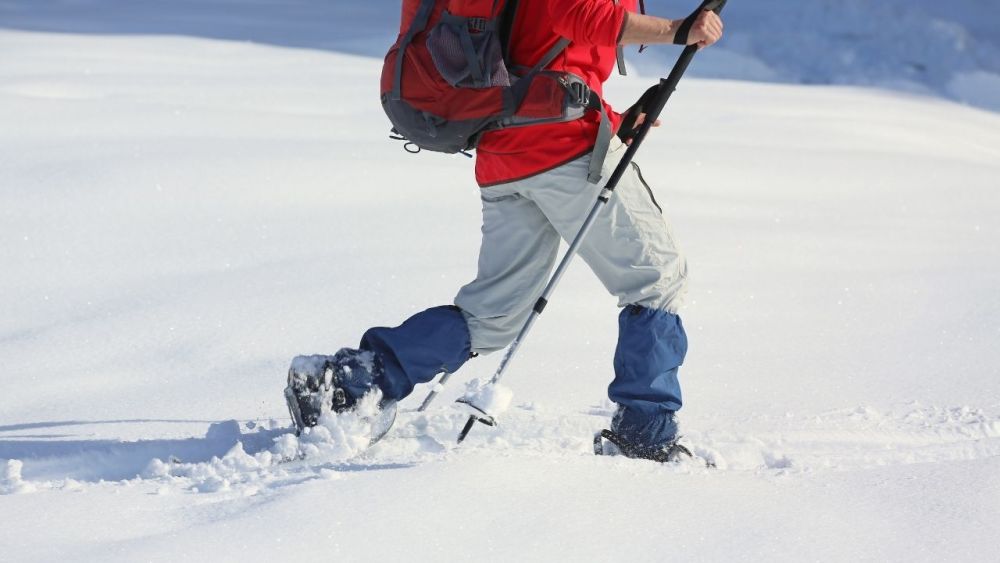 Climbing
Before you climb up a snow-covered slope, you should assess the risk factors.
Is an avalanche possible? Has the sun turned the snow into slush, or is it frozen with an icy crust?
On firm, but not rock-hard snow, movement is easiest.
In winter, you should wait until the sun softens icy patches. In spring, you should set off early before the slopes turn into slush.
"Nothing is as efficient as soft, crunchy snow."
If you are sure it is safe to continue climbing, choose one of the following techniques depending on the slope and snow quality.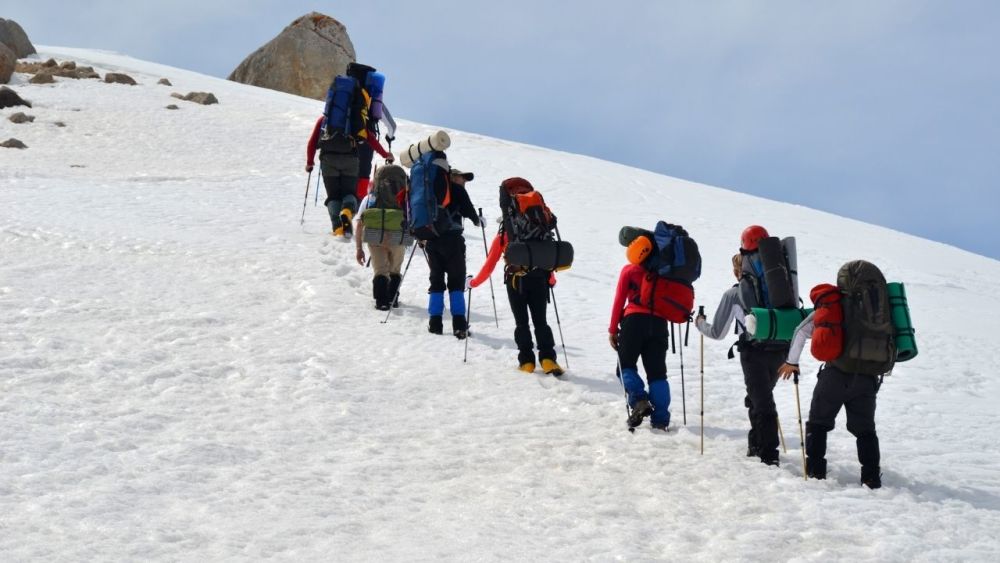 The Duck Walk
On gentle to moderate slopes that feel slippery when walking normally, spread your feet outward so that your heels are closer together than your toes.
Maximize the surface contact between your shoe soles and the snow. Take wide steps and step with the inside of your foot into the slope to have better grip.
The American Step
If the slope becomes too steep to feel secure with flat feet, use this technique to continue straight ahead: Turn uphill, spread one foot outward (like a duck walk) and push off with the tip of the other foot. Switch sides when one leg gets tired.
The French Technique
On a steep slope with hard snow, when wearing crampons (see below), you can save energy (and relieve your calf muscles) with the French step.
Take long winding steps and use a crossover step to avoid overloading your uphill leg. Point both feet slightly downwards to ensure maximum surface contact between the crampon spikes and the snow.
Place your rear foot uphill and in front of your front foot. Use an ice axe for balance.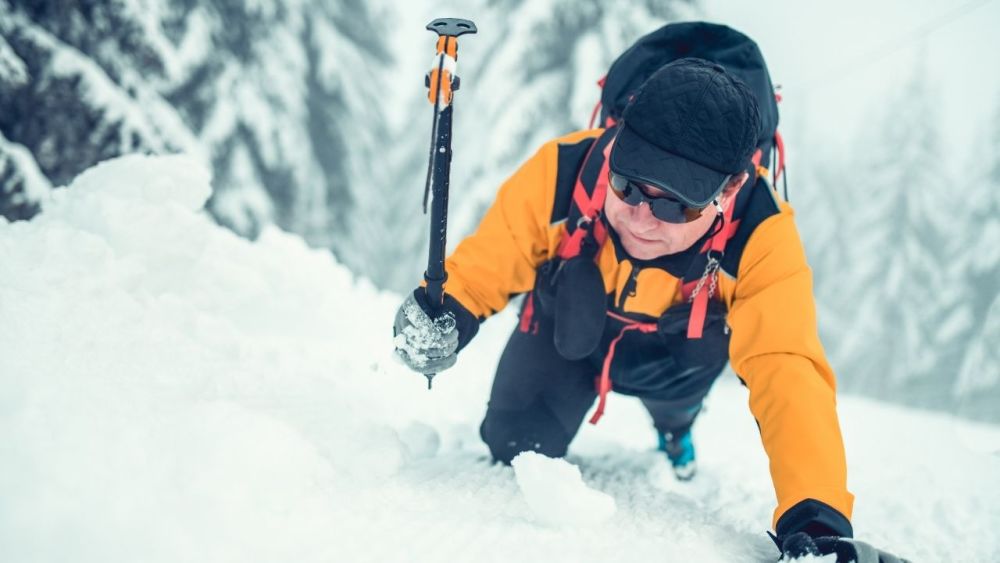 Descending
Descending can make falls more dangerous, so it is important to pay attention to your steps when going downhill.
Before descending, make sure to check for loose straps, clothing, and shoelaces that you could trip over.
Before setting off, you should refresh your self-arrest techniques so that you can catch yourself in case of a fall.
Steep Slope
When descending directly in soft snow, turn your face away from the slope. Dig your heel into the snow and point your toes towards the sky to avoid slipping.
Stomping
When walking on compacted snow, spread your feet like a duck and stomp on it. Change direction and face the slope when feeling unsure on steep slopes.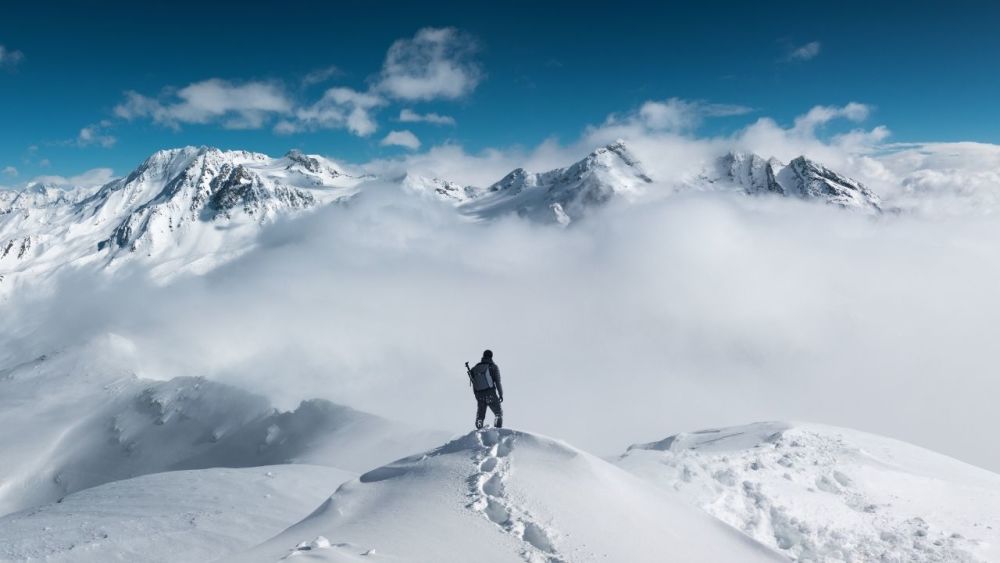 Stay grippy
Having the right equipment is critical, especially in winter. For crossing snowfields or moderate ascents, your regular hiking shoes will suffice. However, on very steep slopes, you may need additional traction to prevent slipping on icy surfaces.
There are many options; here's how to choose the best one for you.
Chains
Ice studs or covers like Yaktrax are best suited for snowy paths or flat terrain, especially if you're running fast.
Chains usually don't provide enough traction for icy hills, so you should buy something more solid for real alpine use.
Microspikes
For winter hikers, microspikes are good for terrain with many gentle slopes and secure descents.
However, microspikes can give you a false sense of security and are not intended for steep, solid terrain. So be especially careful when wearing them.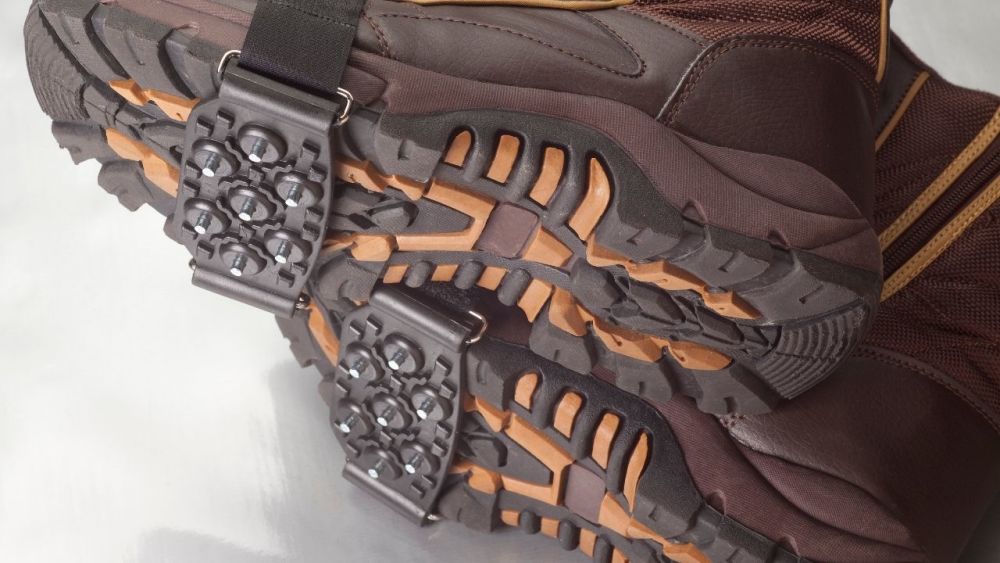 Crampons
Wear crampons together with mountaineering boots and use an ice axe for additional protection and balance.
Learn basic safety measures when mountaineering and never go too fast or too far away from others. If you feel exhausted or start slipping, take a break and look for an easier route.
Take your time for the descent!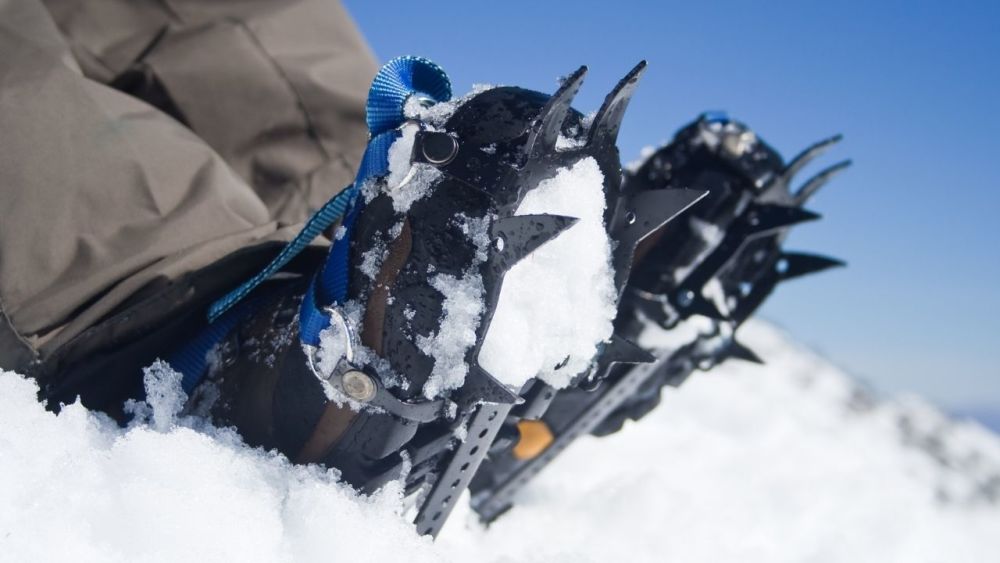 Questions and answers about winter hiking
What safety precautions should you take when hiking in the snow?
When hiking in the snow, it is important to be prepared for the cold and to stay safe. Make sure you have the right equipment, such as a hat, gloves, and a jacket.
If you are going on a hike for a few hours or longer, bring food and water with you. You should also make sure that someone knows where you are going and when you will be back.
What safety precautions should you take when hiking with children?
Hiking with children can be a great experience for families. It is important to take safety precautions.
First, make sure that the trail you are hiking on is suitable for the age and physical abilities of your children.
Second, make sure that the weather forecast is good and that it will not rain or snow during your hike.
Thirdly, make sure to pack enough food and water for everyone in your group.
Fourthly, bring a first aid kit for emergencies.
Fifthly, bring a map of the trail you will be hiking on. This way, you will know how to quickly find help if something happens.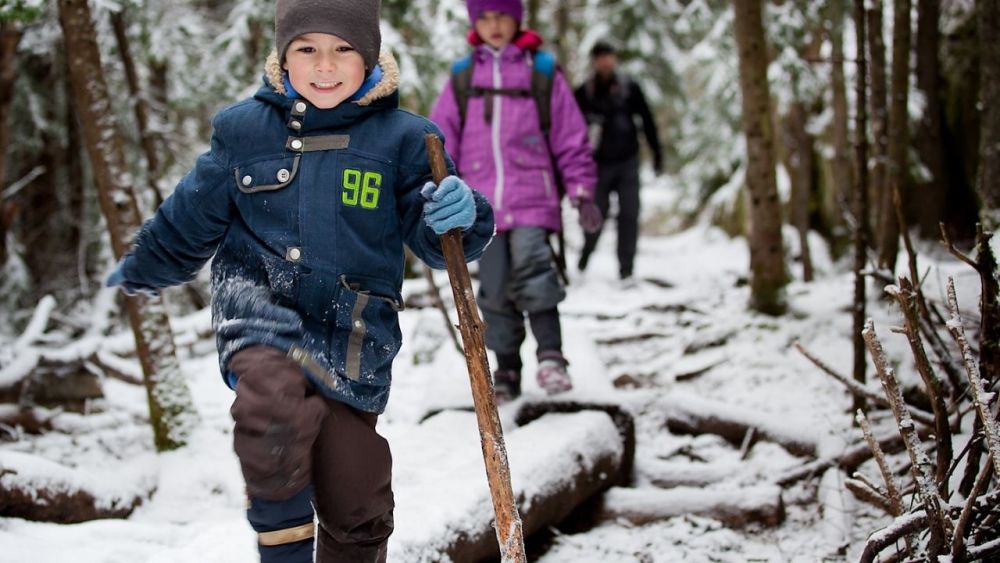 How much equipment should one bring when hiking?
The amount of equipment you take on a hike depends on the type and length of the hike.
If you're going on a day hike, you only need some water and a few snacks. If you're going on a multi-day hike, you'll need more food and water. You should also bring a map or GPS device with your phone in case something happens.
Are there any special considerations for winter hiking?
Winter hikes are often not done, but can be just as rewarding as summer hikes. One of the main differences is that winter hiking requires more preparation and equipment than summer hiking.
Winter hikers should always dress in layers, for example with the appropriate sportswear, to regulate body temperature.
You should also bring additional food and water on longer tours, as it may take longer to find accommodation.

Was this guide helpful?
3 people found this guide helpful.
5.00 out of 5 points (3 Ratings)