Back to german article
Why exactly are MREs so expensive? Is the high price worth it?
Find out why MREs (Meal, Ready-to-Eat) are so expensive and if the high price is worth it. We examine the cost structure and the benefits of MREs.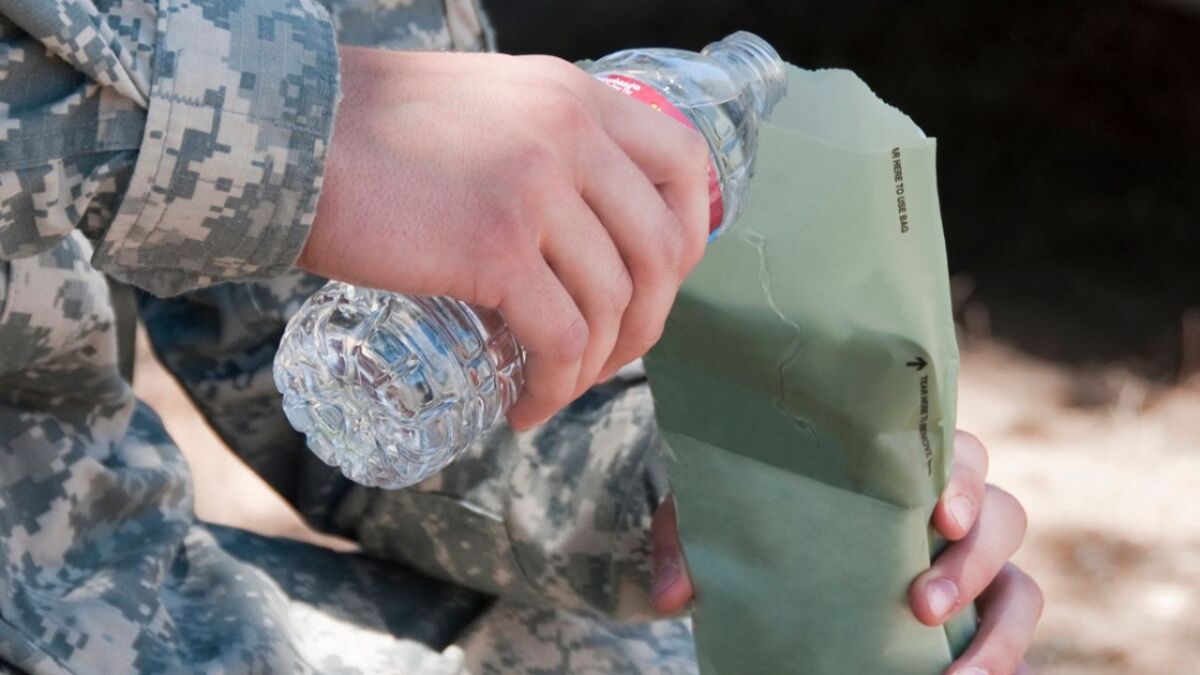 ---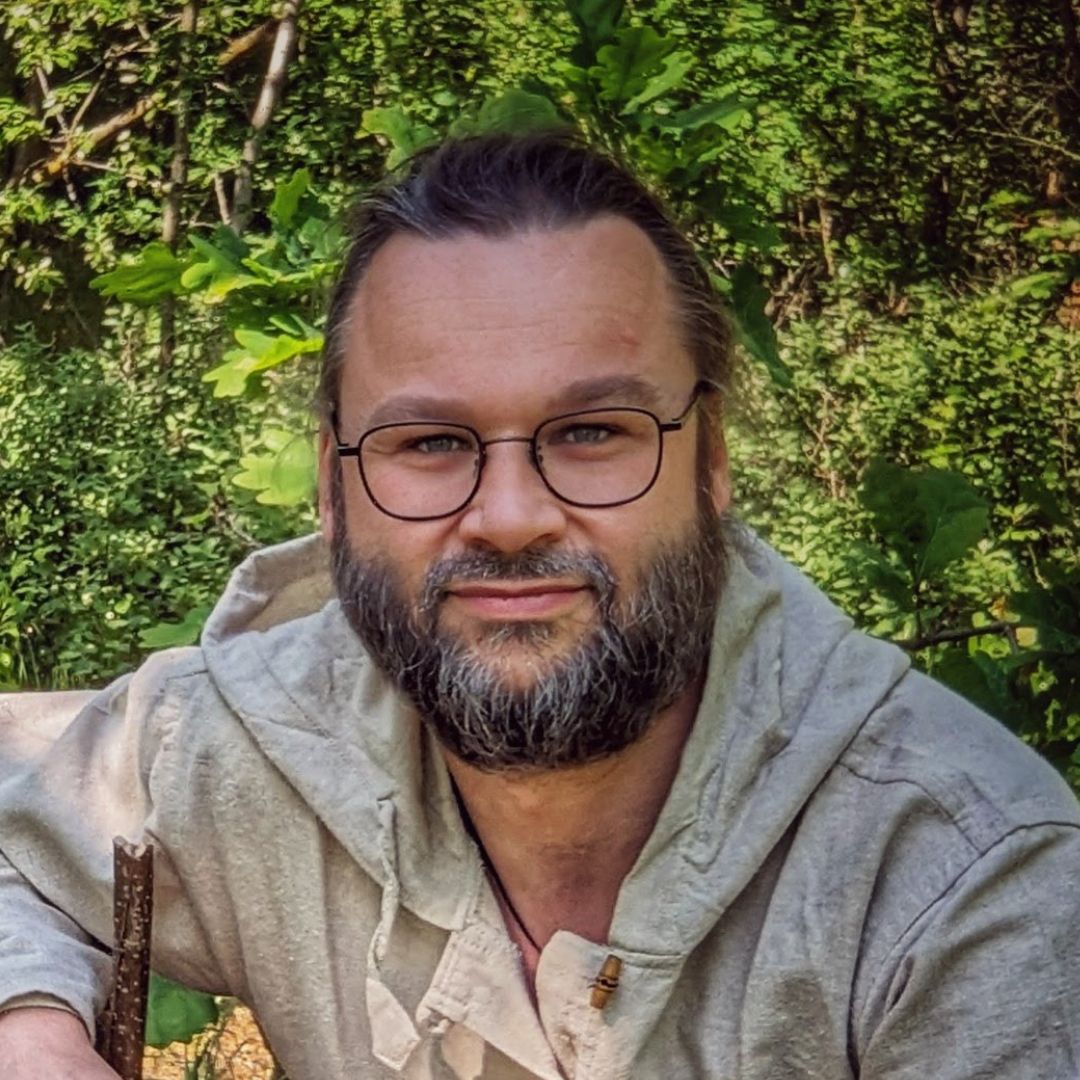 ---
👉 The key facts from this guide
MREs (Meals, Ready-to-Eat) are ready-to-eat meals developed for soldiers and other individuals who are on the go or in remote areas where conventional kitchen equipment is not available.
Although MREs are expensive, they offer many benefits, including durability, resilience, and ease of use.
The high cost of MREs is partly due to the packaging and processing that help to keep the food shelf-stable for an extended period.
MREs are a good choice for individuals who need a quick and uncomplicated meal, particularly in emergencies or outdoor activities.
Although MREs can be a costly investment, they can be a worthwhile addition for those who value durability, resilience, and practicality.
It is important to conduct a cost-benefit analysis to decide whether MREs are a worthwhile investment for you.
Have you ever wondered why MREs (Meal, Ready-to-Eat) are so expensive?
While they are convenient and nutritious, the price tag can be daunting.
The problem is that many of us wonder if buying MREs is really worth it.
The concern that for the high price we may not get enough food is a worry for many of us.
But don't worry, there is a solution to this problem. In this article, we will take a closer look at why MREs are so expensive and whether buying them is actually worth it.
What are MREs?
MRE stands for "Meal, Ready-to-Eat" and refers to ready-to-eat meals developed to provide soldiers and other individuals with food when on the go or in remote areas where conventional kitchen equipment is not available.
MREs are typically long-lasting and can be consumed without further preparation or cooking. They usually contain a main meal, snacks, candy, coffee powder, tea, powdered milk, and other items necessary for survival. MREs are often used by the military, outdoor enthusiasts, and in emergency situations.
Are MREs worth the high price?
If you've already looked around a bit in the prepper community and on my blog, you've probably heard many times that MREs are the absolute pinnacle when it comes to long-lasting food.
These practical one-man packs (EPa) are also used in the German Army, sometimes more and sometimes less popular.
You can probably imagine why MREs are so popular with preppers, right? They are reliable, can be stored for long periods of time, contain enough calories to get you through the day, and taste good (exceptions prove the rule).
However, there is a relatively large downside - and that is the extremely high cost of MREs.
While they are not so overpriced that nobody can afford them, MREs are significantly more expensive than what one would typically pay for long-lasting food.
For the German Bundeswehr's one-man packages, one often pays between 15 € and 50 €. In some cases, such as with larger packages, up to 150 € or more may be incurred.
If you have decided to read this article, you probably want to finally gain clarity about why these prices are so high.
In short, why are MREs so expensive?
The packaging and processing make up a significant part of the high costs. After all, the food has to last for quite a while if it wants to live up to its name.
But let's dive deeper now.
Are the prices for MREs really as high as they seem?
Well, to give you a clear answer: Yes, primarily for survivalists, the prices of MREs are comparatively high.
Keep in mind that the calories contained in MREs play a very large role for people in a crisis, and accordingly, the cost per calorie is calculated.
To put it simply: you can find 3000 calories much cheaper than in an MRE package.
This invoice makes MREs appear not very cost-efficient. As a prepper, we depend on being able to purchase as many calories and nutrients as possible at a low cost so that we and our families can benefit for a longer period of time. Long-term supply is the keyword.
First of all, if you want to prep very frugally, you should initially remove MREs from your repertoire because they simply don't pay off for you.
If you want to know how to prep on a small budget, I can recommend this article: Prepping on a Small Budget? Have you made all preparations?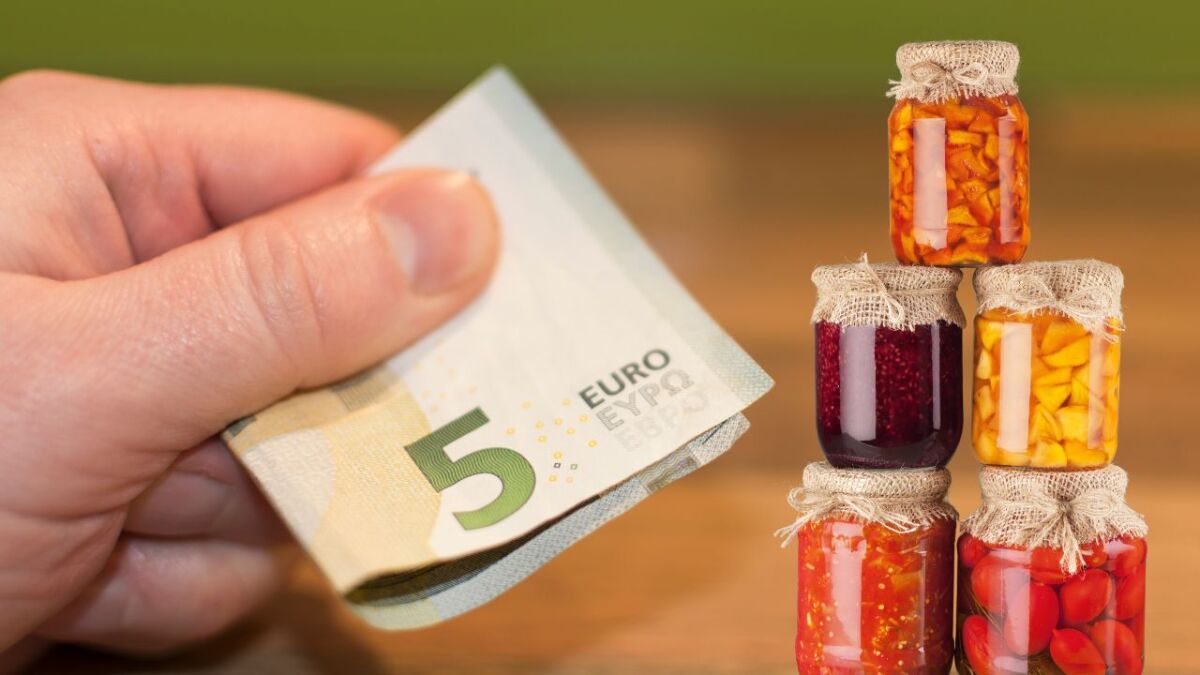 The Benefit Perspective of MREs
However, in addition to their high costs, we should also consider the benefit of MREs, because they must be so popular in the prepping and adventure community for some reason, right?
Only considering MREs in terms of their cost would not do them justice. So what makes the popular individual packages of food so high quality?
As preppers, as previously emphasized, we rely on long-lasting food that we can store for extended periods of time and still use when we need to.
Furthermore, our supplies should withstand various weather conditions and temperatures.
Here is a great strength of MREs, they are incredibly long-lasting and also extremely resilient.
Thanks to their robust and dense packaging, they can withstand rough handling and extreme weather conditions. Where other foods would have spoiled or been destroyed long ago, MREs still serve their purpose.
Thus, MREs are suitable for both long-term storage and constant transportation. If you are constantly on the move and need to transport your food by foot or car, the food must be able to withstand some wear and tear without becoming unusable.
Even if more delicate parts of the ration pack, such as the Bundeswehr's tank biscuits, are damaged, you can still eat them without any worries.
MREs are therefore:
Durable
Resilient
Very easy to handle and
prepare
The resulting benefit is enormous!
The logistical perspective of MREs
In addition to their long shelf life, there are other advantages that make MREs so popular in the prepping community.
They are incredibly easy to transport and prepare. With minimal space requirements, you get a complete, high-calorie meal that can keep you full all day – and all you need is a little water and the MRE powder.
Although the cost is high, the classic ration pack not only contains a meal, but also provides an easy way to prepare or heat up your food.
With this practical addition, you can warm up your food with a little water, making it even tastier. Warm food is particularly worthwhile in colder climes to keep you from freezing.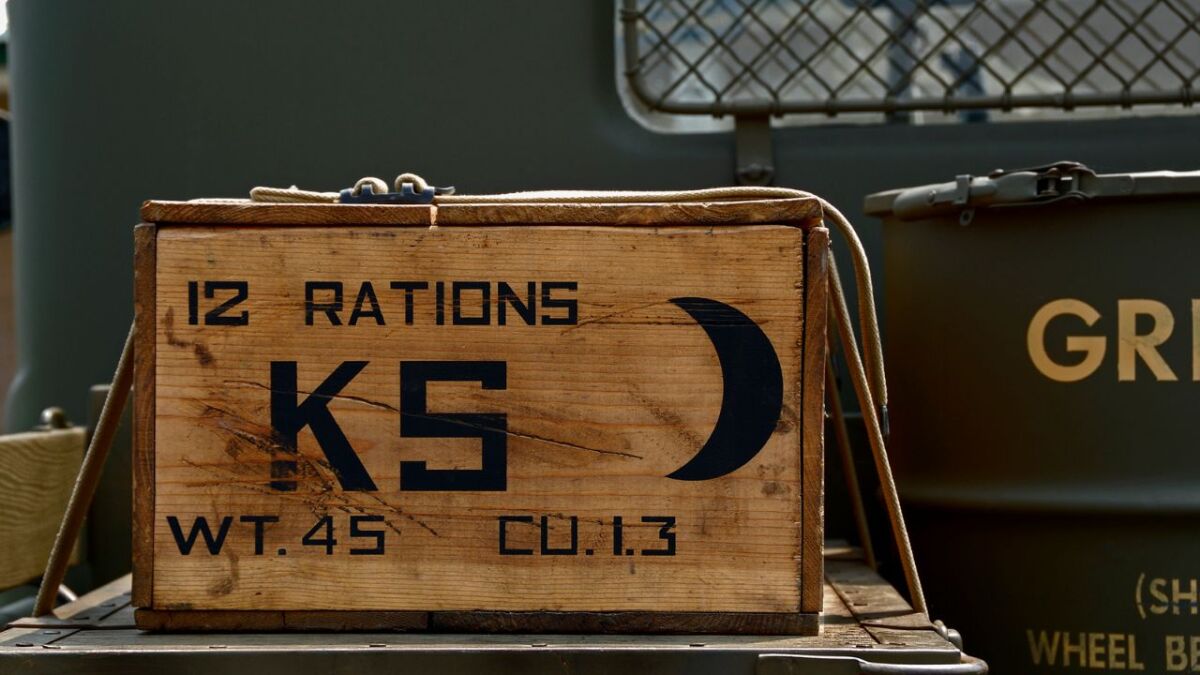 You're not just paying for the food itself, but also for everything that comes with it to help prepare your meal, all packed in a practical, sturdy, and portable packaging.
Except for cutlery, possibly a napkin, and any personal preferred spices, you won't have to carry anything else with you.
If you transport your food by car, MREs are even better. A relatively large number of single-serving packs and accordingly, a lot of calories can fit into a relatively small trunk.
Especially for mobile activities, such as heading to a Bug Out Location, these durable food alternatives are particularly suitable.
The cost-benefit analysis of MREs
There's no way around the following fact: single-serving packs or MREs are definitely expensive, especially regarding the cost per calorie.
If they are to become part of your repertoire, you will have to accept the relatively high prices. Whether you want to do that depends entirely on your personal preferences and financial situation.
If you're willing to spend a little extra money to ensure longevity, resilience, and practical handling, without relying on canned or dry food, then MREs are definitely a good choice for you - quick, uncomplicated, and practical.
Even if you're already aware that you'll need to flee quickly or be constantly on the move in case of emergency, buying MREs is still worth it.
If you prefer to stay in one location, preferably your own four walls, then I recommend not relying solely on single-serving rations as your main source of food.
Canned and dried foods as well as frozen and traditionally long-lasting foods are simply more worthwhile and cheaper.
You can of course also opt for a mixed form to be prepared for all eventualities. There's nothing wrong with that either!
But remember your budget – only buy what you can afford and invest your money as wisely as possible! A whole collection of MREs won't help you if all other supplies are virtually non-existent!
Recommendations for MREs
I've picked out three MREs for you and tested them.
Tactical Foodpack
My absolute favorite is Tactical Foodpack. In short, the food is delicious and calorie-rich.
Everything is easy to prepare. Get a whole 10% discount with the coupon code "SURVIVAL10" when you order through the Survival-Kompass link.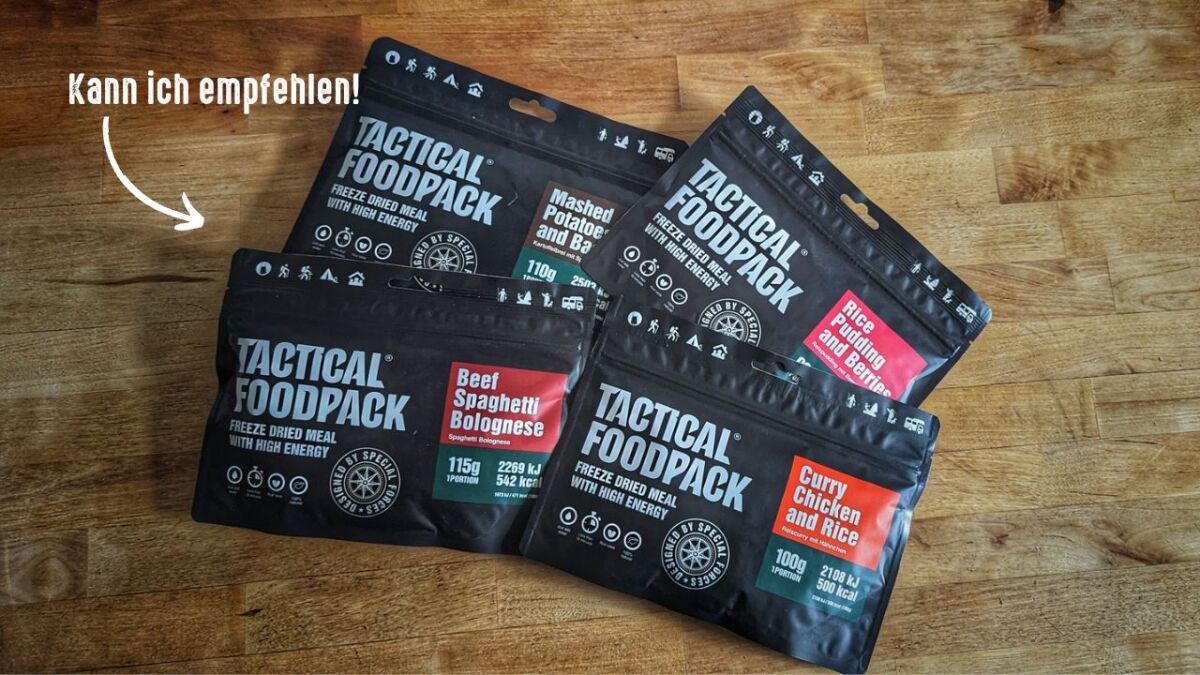 You can also order here through Amazon:
Tactical Foodpack 3x Meal Ration GOLF
EPa MRE 3x Meal Daypack Golf Notfallnahrung von Tactical Foodpack - 3 Mahlzeiten 12541 kJ - 8 Jahre haltbare Notration, Notnahrung für Prepper, Bundeswehr, Survival, SHTF und Bug Out Bag Szenarien
Hochwertiges Emergency Food - Unser Tactical Foodpack 3x Meal Golf enthält 3 verschiedene, nahrhafte Gerichte, die für Energie und Wohlbefinden sorgen und den Tagesbedarf für 1 Person decken
Abwechslungsreiche Survival Nahrung - Das Tactical Food besteht aus Karftoffelbrei und Speck, Haferflocken & Äpfel, Buchweizen & Truthahn, dazu verschiedenen Snacks, Kaffee, Kakao, Dusche, Reinigungstuch u.v.m. Es werden nur natürliche Zutaten verwendet - ohne Geschmacksverstärker, Zusatzstoffe oder Konservierungsstoffe
Gefriergetrocknetes Essen - Das einzigartige freeze dried food ist leicht, platzsparend und bietet eine lange Haltbarkeit für 8 Jahre – perfekt als Notvorrat, Trekking Nahrung, beim Katastrophenschutz, als Bundeswehr Essen oder in humanitären Einsätzen
Leckere Rezepturen - Entwickelt von estnischen Spezialkräften hebt sich unser Survival Food im Vergleich zu Wettbewerbern durch einen überlegenen Geschmack, geringem Gewicht, hohen Nährwert und höchste Qualität ab
Must Have für Überlebensausrüstung - Tactical Foodpack gehört in jedes Überlebenspaket & Prepper Ausrüstung für Blackout, Stromausfall, Bug Out Bag (BOB), Shit Hits The Fan Szenarien (SHTF) und ist ebenso ideal für sämtliche Outdoor und Camping Aktivitäten
kein Preis ermittelbar (B0BN1X64BD)
View Product
This package consists of a selection of delicious and nutritious meals that provide a complete day's energy requirement for one person. Included are tasty items such as mashed potatoes and bacon, oatmeal & apples, buckwheat & turkey, as well as snacks and even a cleaning cloth and shower for hygiene under difficult conditions.
All natural and without preservatives and additives. Preparation is a breeze, simply add 300 ml of water and in 10 minutes your meal is ready.
EPa Type III Bundeswehr Standard - Tortellini Milano
The EPa's are made up of original Bundeswehr articles and are designed for one person for one day. With an average nutritional value of 3,000 Kcal, you are well supplied and that with a low weight and immediate edibility.
Perfect for outdoor and trekking activities or as an emergency supply in the event of a disaster. However, you have to warm everything up yourself, as no flameless heater is included.
It is a nice replica of the Bundeswehr EPa and is well suited as a universal outdoor meal. The package arrived quickly and was exactly as expected.
US Meals
If you are looking for a tasty and convenient meal for on-the-go, then you should definitely try these MREs.
These rations are used by the United States Army and have been proven effective for many years in crisis situations and special missions around the world. They are ideal for emergencies, camping, hiking, hunting, mountain biking, or other outdoor activities and are a must-have for your survival equipment or emergency backpack.
I recently tried the "shredded beef" and I have to say, it's really delicious. It tastes even better when it's warm. Within a few minutes, you can prepare a hot, nutritious, and tasty meal with plenty of calories.
Conclusion: Yes, MREs are expensive, but the price is justified
To come to a final conclusion - of course, MREs are expensive, probably too expensive for some wallets, but somewhere the high price is still justified.
Remember that you are not only paying for the food, but also the durable packaging and reliable preservation, which make the individual ration so long-lasting.
However, you must check whether the high price is worth it for you via a cost-benefit analysis. At the end of the day, you decide what contingencies you want or need to be prepared for and what plans you pursue.
You know - what counts particularly in prepping is your own creativity - for whatever path you may choose.
I hope that this article was able to help you a little and that you were able to generate added value from it.
So now - start your own cost-benefit analysis and consider whether MREs are a worthwhile investment for you, or whether you prefer to rely on conventional, durable food!

Was this guide helpful?
19 people found this guide helpful.
5.00 out of 5 points (19 Ratings)