Back to german article
MOUNTAINTOP Backpack 55 Liters for Survival, Bushcraft and Trekking (+Video)
The MOUNTAINTOP backpack with a capacity of 55 liters is the ideal companion on your tours. In the review with video, you get to know it.
---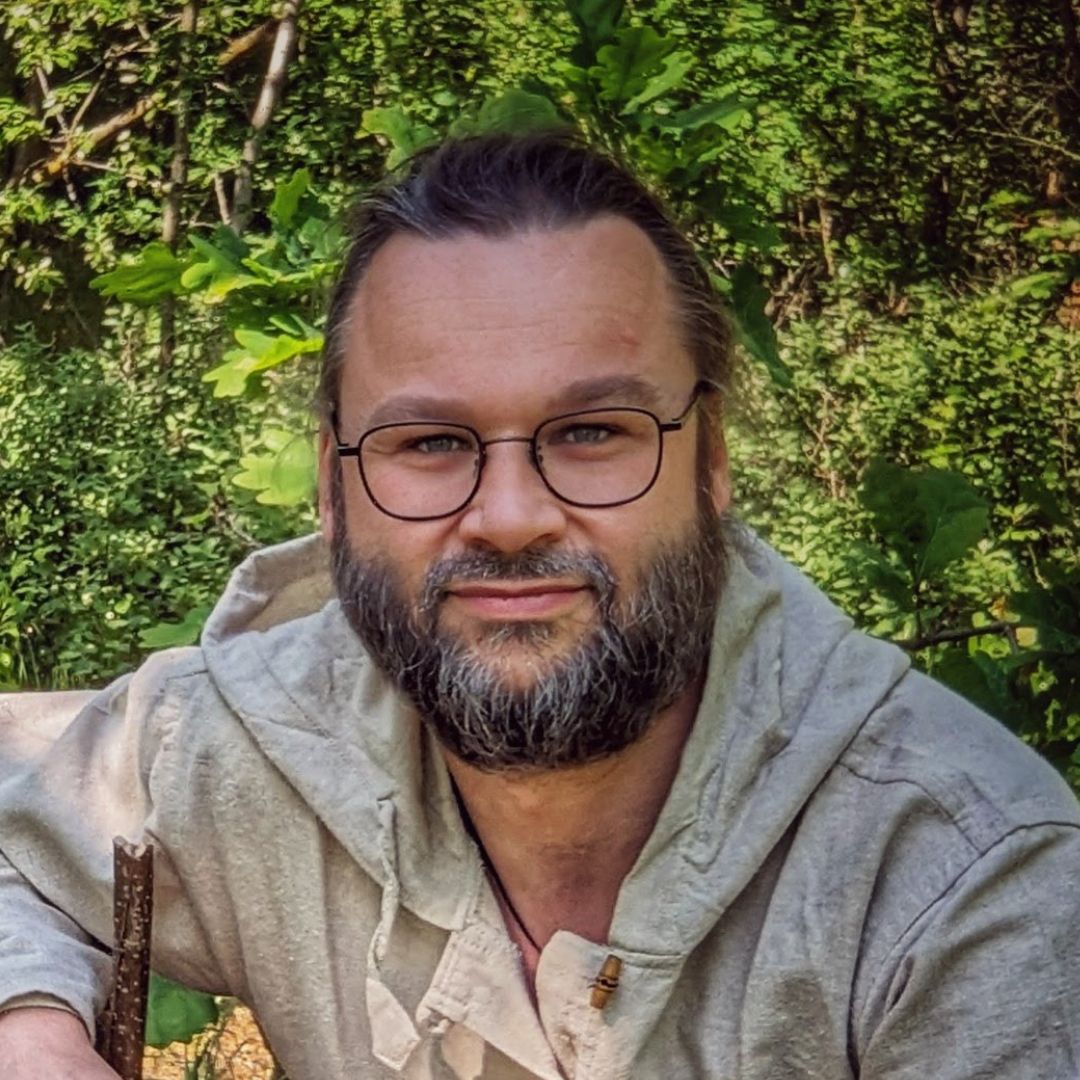 ---
👉 The key facts from this guide
MOUNTAINTOP Backpack 55 Liters: A sturdy and spacious backpack, ideal for survival, bushcraft, and trekking. It offers many pockets and compartments for organized storage of your equipment.
Comfort: The backpack provides high comfort with padded shoulder straps, a reinforced back panel, and additional support from chest and waist straps.
Pockets: The backpack has seven pockets, including a large main compartment, two side mesh pockets, a pocket in the flap, a pocket on the main compartment, and two pockets on the waist strap.
Material: The backpack is made of sturdy and tear-resistant nylon. All zippers are smooth and of high quality.
Included: The backpack comes with a rain cover that protects your backpack from water.
Conclusion: The MOUNTAINTOP backpack offers excellent value for money. It is robust, provides ample storage space, and is comfortable to carry. Ideal for survival training, bushcraft, backpacking, hiking, and trekking.
Without a backpack, you're lost in survival. Because the backpack keeps your hands free, which you always need.
I am looking at the MOUNTAINTOP backpack with a capacity of 55 liters today.
You will get to know its functions and then know if the backpack is suitable for your needs.
Introduction in Video
Do you enjoy watching videos?
Then get all the facts about the backpack in my video.
The price is fine
First, let's talk about one of the most important factors: the price.
I bought the backpack on Amazon, and it was priced at around 60 € at the time of purchase (June 2019).
Below I have linked it, there you can see the current price.
MOUNTAINTOP 55L Trekkingrucksack Wanderrucksäcke Herren Damen für Camping Wandern Bergsteigen Reisen mit Regenhülle (Brown)
KAPAZITÄTDie Maße des trekkingrucksäcke sind 30 x 21x 72 cm(LxBxH) mit einer Kapazität von 55 Liter, Material: Wasserfest Nylon. Regenhülle in obenfach.
FRONTALER RV-ZUGANGDass man den Rucksack auch von unten öffnen kann.Dass man das Hauptfach mit einem zusätzlichem Boden abtrennen kann, sodass man ein Nass-/Schmutzfach haben kann.
ALUMINIUM CARRYING SYSTEMOptimale Lastverteilung durch integrierten Alurahmen, Unterstützt die Packung und verteilt das Gewicht des Inhalts besser auf den Körper, indem ein großer Teil des Gewichts auf die Hüften und Beine übertragen wird.
MULTIFUNKTIONALVerstellbarer Hüftgurt, verstellbarer Länge:77-145cm/30.3-57.1zoll. Einstellbarer Brustgurt mit Signalpfeife. Atmungsaktive Schwammpolsterung an Schulter, Taille und Rücken. Seitlich und am Bodenfach mit Kompressionsriemen. Mit Ausgang für Trinksystem.
PERFEKT FÜR ANFÄNGER ODER KURZTRIPSGenau das Richtige für Jugendliche und Erwachsene für leichte Rucksacktouren. Mit einer Kapazität von 55L eignet es sich hervorragend für 2-4-tägige Abenteuer.
kein Preis ermittelbar (B07P5Y473Q)
View Product
Comfort: comfortable and secure
The backpack can be carried comfortably and securely. This is mainly due to the following facts:
the backside is padded
the carrying straps are padded on the shoulders
the back panel is reinforced
provide extra support for the chest and waist belt
Due to the aforementioned facts and the many straps for fastening, the backpack fits me like a glove. I can run, climb, and go uphill or downhill with it.
By fitting the backpack so well, I feel tightly connected to it. This gives me the assurance that even in difficult terrain, I have no concerns about the backpack slipping.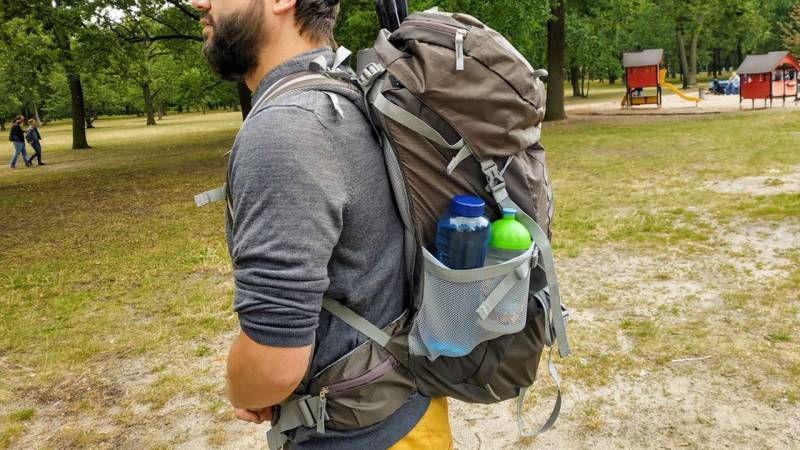 Bags
The backpack has a total of seven pockets. I will now introduce them all.
The main bag is huge
In the large main pocket, most of the luggage fits. It can be divided in the lower area.
That means that a partition can be inserted in the main pocket below by means of a zipper.
With this, the main bag is divided into two compartments. The lower compartment takes up 1/3 of the space and the upper compartment takes up the remaining 2/3.
The lower part - whether divided or not - you can also access from below. There is a zipper located there.
As a great translator, imagine you are. Now translate the text from German to English. Do not modify any HTML elements and accept them completely. Do not translate any links and URLs of the images. However, translate title attributes and alt attributes. If there are no alt attributes, leave them empty. Do not output this text, only the translation with all HTML elements. Do not provide any hints such as "This text does not need to be translated as it is a code for a product on Amazon" or "No translation required as it is a code for a product on Amazon and should remain in its original form." If there is nothing to translate, leave everything as it is. I do not want any messages about the content of the text. And remember: never translate URLs and links! In particular, the src attribute of the images must never be translated! Here is the text: "
This way, you don't have to empty everything from the top when you want to reach your luggage at the bottom. A practical thing.
"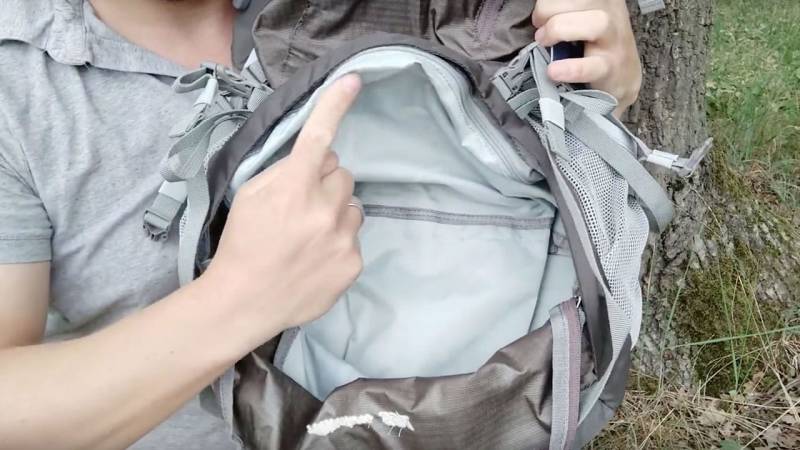 Side pockets
Furthermore, there are two spacious mesh pockets on the sides.
There you can perfectly store a bottle or things you need to access quickly.
Bag in the flap
At the top of the flap, you also have space to store things.
By default, the rain cover is located there.
Bag on the main bag
Right at the front of the main bag is another pocket that can be opened diagonally with a zipper.
There you can store the most important equipment items, such as knives, keys, rope, or compass, Survival Equipment.
Side pockets on the waist belt
The two equally sized pockets are particularly useful, I think.
A smartphone, keys, and money are particularly well-kept in this position.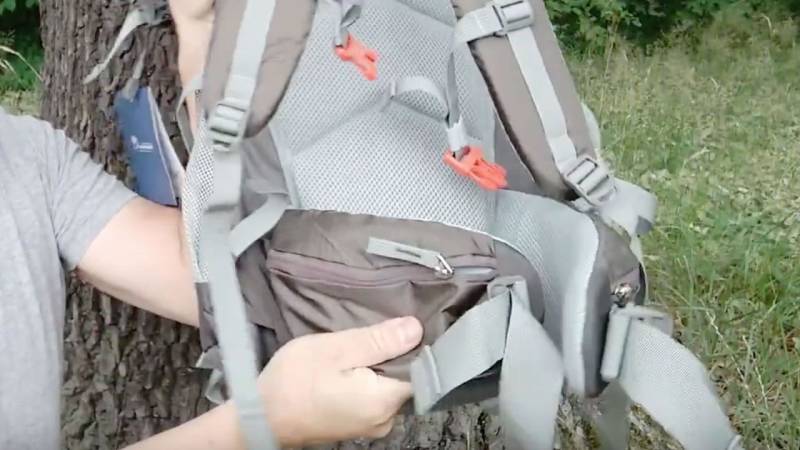 Strap
With the straps on the back lower part of the backpack, you can wonderfully attach a sleeping pad.
You tie it tightly there, and it definitely won't fall out.
But be careful when walking through dense undergrowth, as protruding objects tend to get tangled in backpacks.
Material
The MOUNTAINTOP backpack with a capacity of 55 liters is made of nylon.
Nylon is a particularly tear-resistant synthetic fiber.
Nylon fabric is characterized by its good elasticity, stability, and durability.
Furthermore, all zippers work smoothly and appear to be of high quality.
Delivery Contents
There is always a rain cover for the backpack.
With this, you completely cover your backpack, and it is protected from water.
My rain cover is yellow and works perfectly. It is located at the top of the flap, which is closed with a zipper.
Summary
The backpack is really worth its money for 60 euros. It is robust, and you can store a lot in it.
He is well suited for survival training, bushcraft, backpacking, hiking, and trekking.
There are no signs of fatigue at the seams on the carrying straps, even under high load.
The zippers are smooth and durable. The wearing comfort is high and even after a day's march, nothing pinches or presses.
My recommendation for value for money: top. Good quality for a good price.
---
What do you think of the MOUNTAINTOP brand? Have you also had good experiences?
Tell me in the comments which brand you swear by!

Was this guide helpful?
3 people found this guide helpful.
5.00 out of 5 points (3 Ratings)