Back to german article
The best sleeping pads for your outdoor adventures 2023 (Buyers Guide)
The best sleeping pad for your needs can be found on the sleeping pad top list. The detailed sleeping pad buying guide will help you make the decision.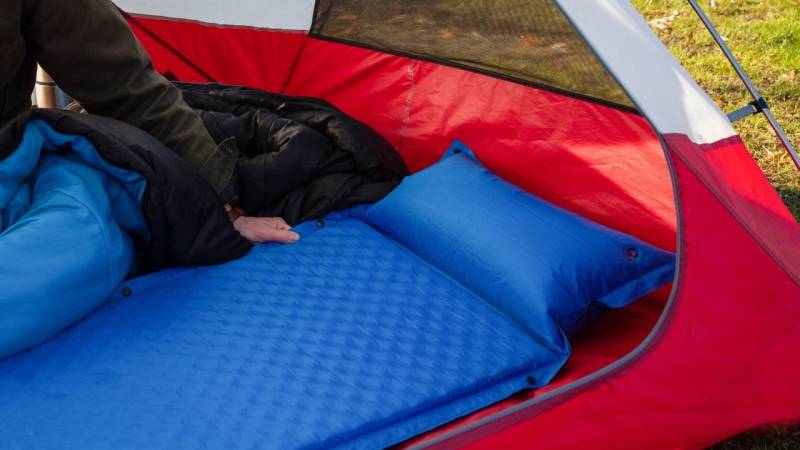 ---
---
👉 The key facts from this guide
If you've ever had to spend a night without a sleeping mat, then you know how important it is to protect yourself from the cold ground.
Even with the best sleeping bag, a night without a sleeping pad becomes a nightmare.
If you already own a sleeping mat, never forget to bring it on your wilderness trip.
And if you don't have one yet, you should check out my buying guide to know what to look for when buying sleeping pads.
I will now present you my top list of sleeping mats and afterward you will find a buying guide.
My list of the best sleeping mats for bushcraft, trekking, camping
First, I would like to briefly introduce you to my list so that you get an overview right away.
And now let's take a close look at the sleeping mats.
---
---
---
---
---
---
---
Buying a sleeping pad: What to consider
Types of sleeping pads and costs
The selection of sleeping mats is huge, and you should budget around 20 € to 250 € for a sleeping mat.
I am aware that 100 € is a lot of money for many people. Therefore, there are also no-name providers who bring acceptable products to the market.
It is advisable that you know the facts to find a good sleeping pad.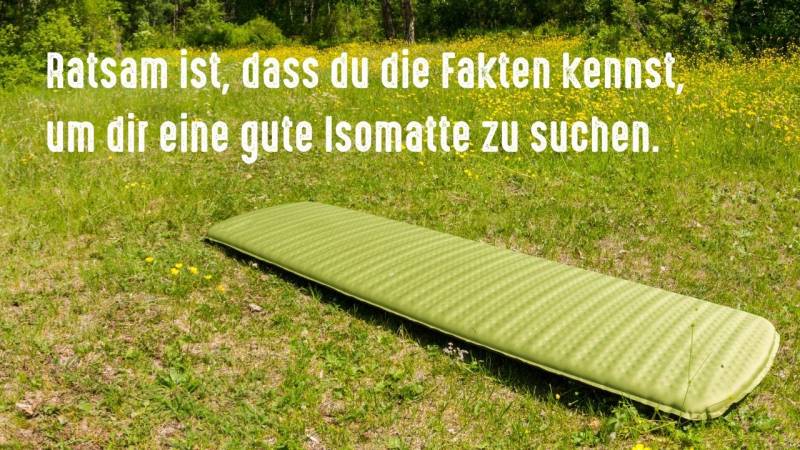 First, allow me to introduce you to types of sleeping pads. Once you have a good idea of what suits you, you can narrow down your search easily.
Heat
As comfortable as sleeping mats can be, there is nothing worse than freezing at night. So, the insulation of your sleeping mat should correspond to the season, your own "sensitivity to cold," and be up-to-date.
Finding the right balance is of course the best option if you want to sleep like a baby.
The insulation level of each sleeping pad is evaluated by an R-value (a measure of the resistance of an insulating material to heat flow). The higher the number, the higher the insulation. In my guide "Staying Warm in the Wilderness: What is the R-Value? - Its significance in choosing your sleeping pad", you can learn even more about it.
R-value for sleeping pads:
| | |
| --- | --- |
| R-Value | Meaning |
| 0-1 | only suitable for warm summers when the ground does not lose too much heat at night |
| 1-3 | designed for the needs of most campers for 3-season backpacking and sleeping in the wilderness |
| 3-5 | ideal for winter camping and sleeping in sub-zero temperatures |
| 5+ | a must-have for winter camping with snow |
Read also: Sleeping outside in winter - with these proven tips it will definitely work
Comfort
As mentioned before, the different types of padding offer different levels of comfort, so it is important to understand your personal comfort requirements before buying a sleeping pad.
The tough people who sleep like a rock will probably doze off on a plain CCF sleeping pad. But for those who prefer sleeping on their side, CCF sleeping pads are quite uncomfortable.
Older people as well as those who quickly feel their bones should definitely prefer a sleeping pad with air insulation.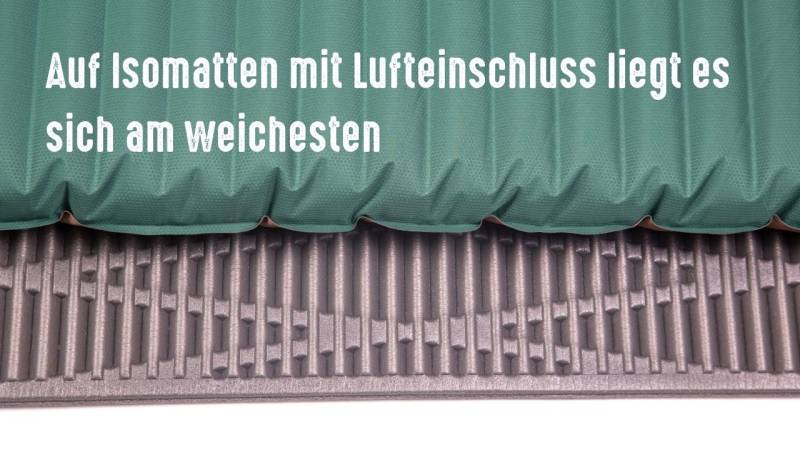 Durability
Another essential aspect to consider when selecting the best camping sleeping pad is the ability of the pad to withstand the rough and tough life in the wilderness.
CCF mats can withstand mostly anything, whether it's sleeping directly on uneven ground or serving as a seat by the campfire. What they lack in comfort, they make up for with their versatility and durability.
Inflatable sleeping mats, on the other hand, require care. That means you have to handle them much more carefully. Therefore, you should never forget the included repair kit.
Self-inflating sleeping mats are generally more durable than inflatable sleeping mats. However, they are not bulletproof, so it is always a great idea to bring a repair kit on longer trips.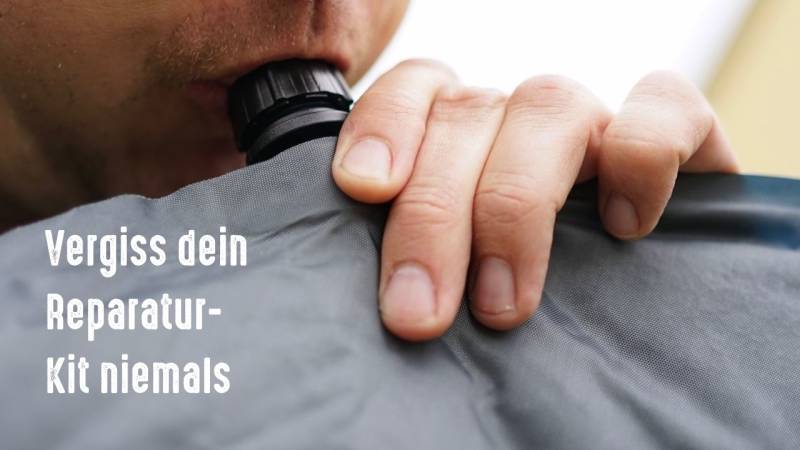 Weight and Size
As with most outdoor products, the general rule is: the smaller and lighter, the better. However, this only applies to carrying them, not to your comfort at night. It is important to find a good compromise here.
With a super lightweight sleeping pad, you will carry little weight, but then sleep poorly due to the lack of insulation. Then you might be better off compromising with a heavier mat and having a more restful night.
Fortunately, there are some ultralight backpacking sleeping pads that are unbelievably small without sacrificing luxury and warmth. They are accordingly expensive, but think carefully if you value a deep sleep.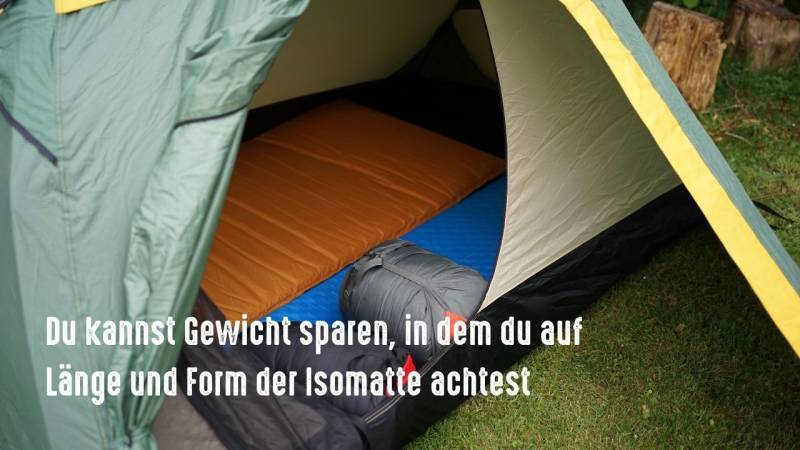 Look, these facts affect the weight:
Length: You can save weight by choosing a shorter sleeping pad that isolates the most significant areas of your body. Some people decide to place their feet and lower legs outside the sleeping pad. They then place their backpack underneath, among other things.
Form: Many new, lightweight sleeping pad designs save weight by replacing the traditional rectangular shape with a tapered "mummy" style.
If you want to sleep outside in winter, you need the best insulation and therefore prefer the rectangular version in full length and width.
Sleeping pad Accessories
With the right accessories, you are even better prepared for your adventure.

Was this guide helpful?
25 people found this guide helpful.
5.00 out of 5 points (25 Ratings)