Back to german article
How can distilled water be remineralized?
Is a remineralization of distilled water necessary? Are there any side effects if it is not mineralized again? Let's clarify the questions.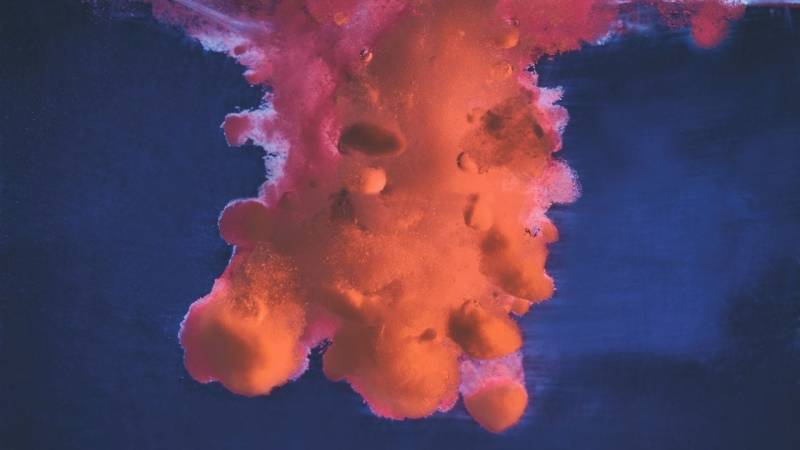 ---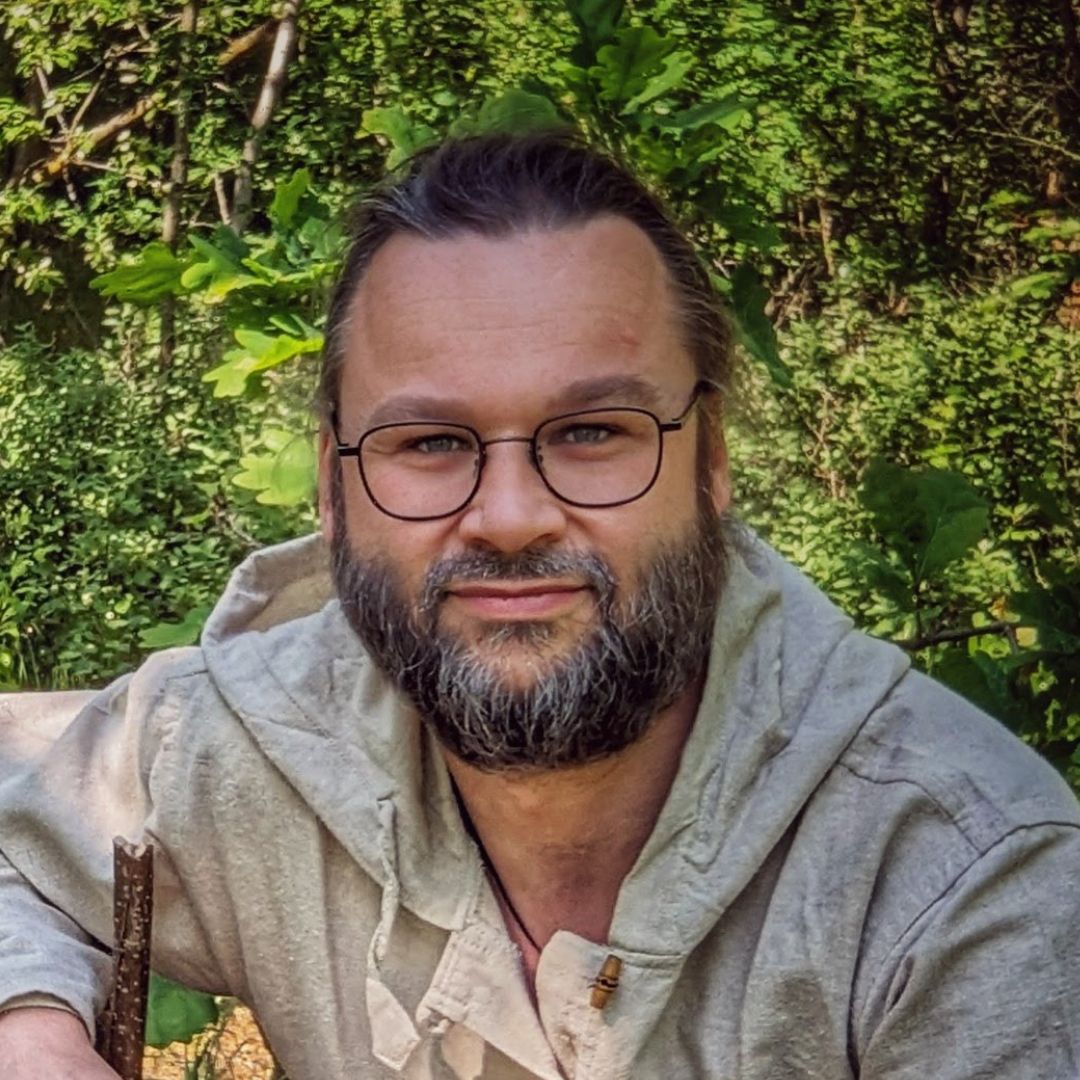 ---
👉 The key facts from this guide
To remineralize distilled water, you can use additives such as electrolyte powder, mineral drops, or effervescent tablets that contain essential minerals like magnesium, calcium, sodium, and potassium.
Limestone, Celtic or Himalayan salt, and zeolite powder are natural sources that you can use to remineralize your distilled water.
Distilled water is safe to drink, but it is important to supply your body with the essential minerals it needs to function.
Drinking distilled water in large quantities can lead to water intoxication, so it is significant not to drink too much at once.
Distilled water has the advantage of being free from bacteria and pathogens, making it long-lasting.
It is essential to remineralize distilled water to ensure that your body receives the minerals it needs.
Knowing how to remineralize distilled water is a great asset. There are several reasons why you may need to distill your drinking water.
It could be part of the cleaning process to make your drinking water safe, especially if you have distilled saltwater to obtain drinking water.
Whatever the reason may be, you should know how to remineralize your water so that your body receives the right balance of essential minerals and electrolytes it needs for optimal function.
How to remineralize distilled water
To remineralize distilled water, additives such as electrolyte powder or mineral drops are used. Effervescent tablets containing magnesium, calcium, sodium, potassium, etc. can also be added to create water that contains everything necessary for life.
There are many reasons why your drinking water may be distilled. Distillation is a method of purification through boiling to remove bacteria and inorganic materials, creating clean drinking water.
There are various ways to take in the essential minerals that you as a human need to survive.
However, is remineralization necessary? Are there any side effects if distilled water is not remi​neralized? Keep reading and let's clarify these questions.
Methods for remineralizing distilled water
Distilled water is water that contains only hydrogen and oxygen. It lacks the minerals, electrolytes, and other impurities found in all non-purified drinking water.
There are many processes for remineralization that can be applied either on the go or at home. Whichever one you choose may depend on where and why you want to distill your water.
Limestone
Firstly, I would like to introduce you to a simple and natural method: limestone. This is a white stone that dissolves easily when water flows over it. So, if you have distilled water, and you are in a limestone-rich area, add some limestone to your water, and it will be full of minerals.
If you don't have limestone, you can also use other types of rock as a last resort. Even soil contains minerals, but it will most likely contaminate your water.
Celtic or Himalayan Salt
Both Celtic salt and Himalayan salt contain over 80 vital minerals.
This is a much better option for adding something to your water compared to table salt. Table salt (also called cooking or table salt) mainly contains sodium (97%) and chloride.
Himalayan salt (characterized by its pink color) contains less sodium than Celtic salt, making it possibly the healthier option. To remineralize your water, simply add a pinch of either salt to your water and stir vigorously.
Azafran Rosa Kristallsalz (bekannt als Himalaya Salz) Steinsalz grob 2-5mm 1kg
Rosa Kristallsalz (Steinsalz | Ursalz) grob (2-5mm) (in 1 kg Beuteln verpackt)
Auch bekannt unter dem Namen Himalaya Salz - Das Salz stammt allerdings geografisch aus Pakistan (200km südlich vom eigentlichen Himalaya entfernt). Salz wird nicht angebaut oder wie landwirtschaftliche Erzeugnisse hergestellt, weshalb Salz niemals die Bezeichnung BIO haben darf. Es handelt sich beim Kristallsalz aber um ein Natursalz, d.h. um ein naturreines Salz.
Es ist über 250 Millionen Jahre alt und zählt zu den Klassikern der Natursalze, welches seine rosa Farbe durch den natürlichen Eisengehalt erhält. Es wird traditionell von Hand abgebaut, handselektiert, gewaschen und sonnengetrocknet. Es ist in seiner Form also naturbelassen und kann sowohl als Speisesalz als auch z.B. als Badesalz verwendet werden.
Es ist sehr intensiv im Geschmack, so dass Sie weniger Salz zum Essen benötigen werden. Es hat einen höheren Mineralgehalt als herkömmliches Speisesalz und eignet sich besonders zur Herstellung einer Sole. Es ist für die Mühle geeignet.
Ohne Zusatz von Geschmacksverstärkern und Aromen. Wichtige Inhaltsstoffe: 97,5% NaCl, 0,7% So4, 0,06% Ca, <0,05 % Mg
7,99 €
View Product
If you can't get Celtic or Himalayan salt, then get other sea salt, as it also contains essential minerals despite its higher sodium content. If you can only access table salt, it may be better to add nothing at all.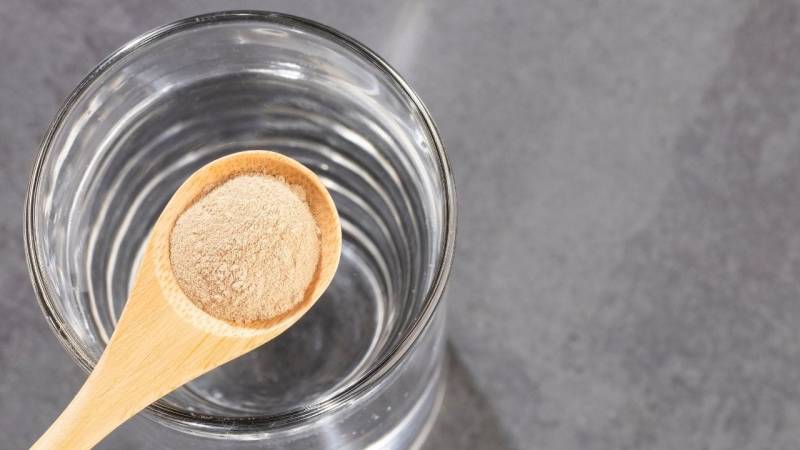 Zeolite powder
There are several products in this category, such as zeolite powder, which is harvested from Norway. Such organic soil from volcanic rock contains natural minerals that can be added to water without affecting the taste.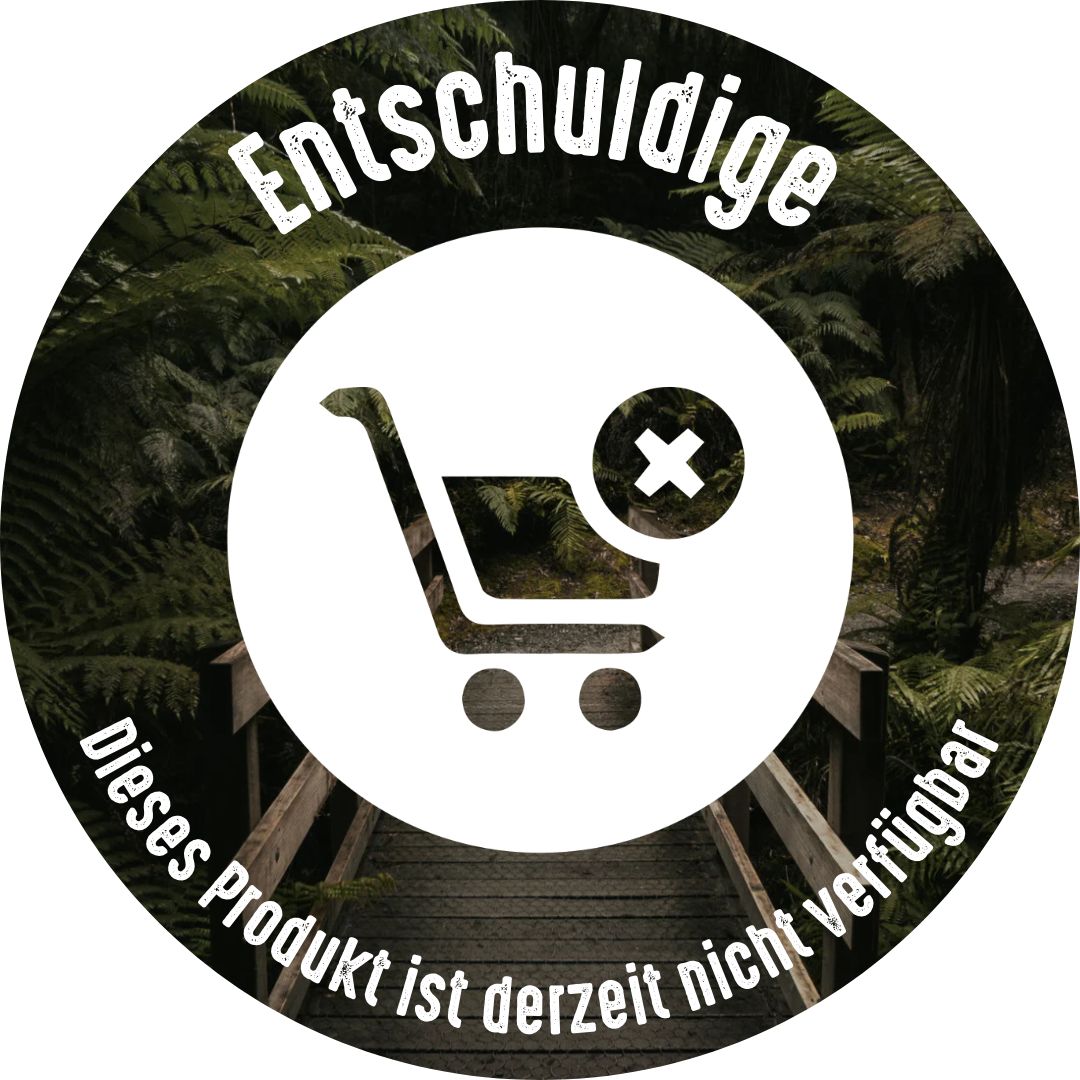 kein Preis ermittelbar (B07BFXC8K6)
Mineral drops or tablets
Since the supplements for nutrition are plentiful on the internet, you can also simply choose a commercial product. These products are usually 100% tasteless and can be easily stirred into any liquid or meal.
Tablets are generally suitable for larger quantities of water, and the drops (such as MineraLiquid® minerals concentrate) and powder are great for use with a bottle.
Mineralien und Spurenelemente - Mit Ur-Essenz Shilajit - Optimal bioverfügbare Mischung aktiver Mineralstoffverbindungen - 450g Pulver
📖 KOMPLETT VERSORGT: Optimale Mischung mit allen essentiellen Mineralstoffen und Spurenelementen. Durch ihre Pulverform sind die Mineralien optimal, nach dem individuellen Bedarf, dosierbar.
💪 MIT UR-ESSENZ SHILAJIT: 100% geerntetes Mumijo aus den Höhenregionen des Himalaya (über 4000 m Höhe) mit Humin- und Fulvinsäure.
⭕ VIELSEITIG EINSETZBAR: Mineralisiert Lebensmittel jeder Art mit allen essentiellen Mineralien einschließlich Kalium, Magnesium, Eisen, Zink, Mangan, Kupfer, Chrom, Jod und Selen. Die Minerals eignen sich prima als Boost anderer Alpha Foods, sind aber auch mit Saft mischbar oder können beim Kochen verwendet werden.
🔍 LABORGEPRÜFTE REINHEIT: Unser aller Sicherheit hat für uns oberste Priorität, weshalb Alpha Foods den umfangreichsten Kontrollverfahren unterliegt. Wir stellen keine industriellen Massenprodukte her und mischen all unsere Pulver in kleinen Chargen in einer modernen Produktionsstätte gemäß des höchsten Qualitätsstandards. Alle Produkte basieren auf zertifizierten Rohwaren, die in einem unabhängigem Labor auf ihre Reinheit und Wirksamkeit geprüft werden.
VERLÄSSLICH: Alle Alpha Foods Proteine werden vollumfänglich in Deutschland zertifiziert hergestellt.
25,90 €
View Product
How to make distilled water
Distillation involves boiling and condensing a liquid mixture to separate its components. You may need this method, for example, to remove salt from seawater.
With water, this is what happens: boiling creates steam. The steam is then transported from the original water solution to another vessel. In a new container, the steam condenses back into purified water (by cooling down).
The result: inorganic materials, bacteria, and other contaminants in the original vessel are left behind. The new container contains pure water (just oxygen and hydrogen, H₂O).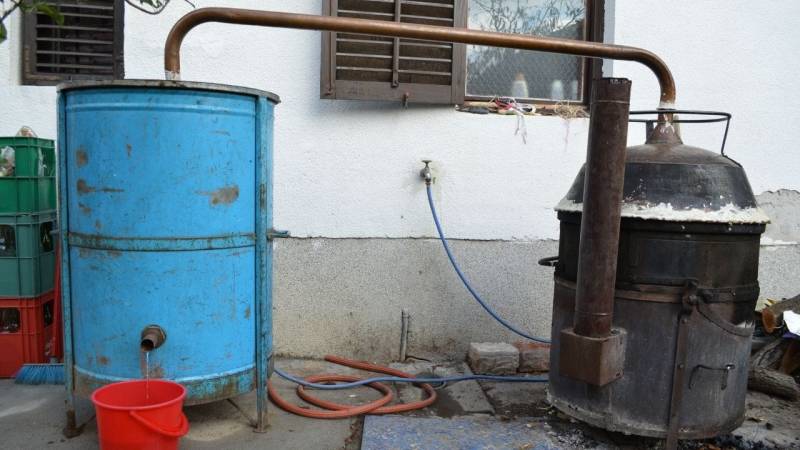 Such cleaning is possible because minerals such as sodium, potassium, liquid, calcium, magnesium, zinc, phosphorus etc. have a higher boiling point than H₂O and therefore do not evaporate at the distillation temperature of water (100 °C).
Distillation is essential when clean drinking water is scarce or when you require water to drink in the wilderness. Distilled water is also used in some systems and devices where minerals would leave residues, such as air humidifiers.
Is drinking distilled water safe?
Drinking distilled water is generally safe. Contrary to survival myths, there is no acute risk to health from drinking normal amounts of distilled water.
However, just like with regular water, drinking too much can lead to water poisoning.
There are even groups of people who primarily prefer distilled water. It is mainly bottled industrially in Southeast Asia and sold as particularly "pure" drinking water.
However, there are a few important points to consider when drinking distilled water.
Water source
During distillation, water is boiled and later condensed. Most contaminants have a higher boiling point than water, so they do not evaporate and condense in the drinking water.
However, some pesticides and herbicides are small volatile compounds. As a result, their boiling points are below those of pure water, and they remain in the distilled group.
If distilling is your only method for producing water, then you are taking in these toxins. Therefore, it is advisable to incorporate a filter into your water purification process.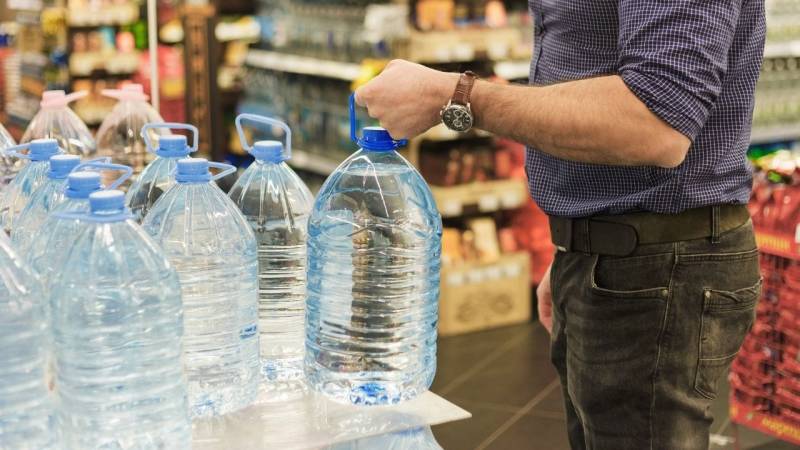 Nutrition
If you only drink distilled water that has not been remineralized, you are depriving your body of the essential minerals it needs to function.
This is essential to know unless you compensate for these deficiencies through food. Muscles (including the heart muscle) need electrolytes to function. Without the electrolytes, signals in the body are disrupted. That's why we require some of the minerals that distilled water lacks. I want to briefly introduce you to the most important minerals:
Calcium is not only important for maintaining bone density, but also keeps your heart healthy by keeping your blood pressure low. Lower blood pressure also reduces the risk of stroke significantly.
Magnesium helps regulate body mass and keeps your blood sugar low. It also lowers blood pressure and triglycerides. It keeps your energy up and your muscles functioning properly.
Potassium regulates the effect of sodium on blood pressure. Like sodium, it is needed for muscle contractions and nerve signals. Without potassium, your heart does not beat correctly.
Sodium is significant for keeping the water balance in our cells correct. Too much sodium and the cells shrink, too little and they swell. In addition, sodium is necessary for muscle and nerve function. If your diet does not provide enough of these minerals, it can be dangerous for your body eventually.
Amount
Distilled water does not taste pleasant and cannot quench thirst well. This can have two opposing effects.
The taste can prevent you from drinking enough, leading to dehydration. On the other hand, if you continue to drink water because you are thirsty, you can suffer from hyponatremia (electrolyte disorder, low sodium concentration in the blood). This is a form of water poisoning.
Such a situation is no longer fun. Hyponatremia can lead to death. It starts with headaches, nausea, tremors, and epileptic seizures. If water poisoning develops slowly over more than two days, you suffer from fatigue, confusion, loss of appetite, and personality changes.
And now here's the kicker: your brain may not send all signals due to a lack of water, so there is a risk of water poisoning. So do not drink too much distilled water.
Advantages of a supply of distilled water
Distilled water has advantages that I want to show you. As you know, distilled water is free of bacteria and pathogens. If you now drink the water, it is very unlikely that it will cause illness through the water.
In addition, distilled water only consists of hydrogen and oxygen atoms.
Therefore, there is also no food source for remaining bacteria or fungi.
As with other water sources, nothing spoils in distilled water, so no strong cooling or other special considerations for storage are necessary.
Calculate your water supply and simply store the water in sealed containers that are kept slightly cool and dark. This way, the water is at least 6 months durable and usually even longer than a year.
If you are dependent on distilling water in an emergency, distill as much as possible. You never know when it will be possible again.
Read more: Is rainwater clean and drinkable?
Final thoughts
Distilling water can save your butt by providing you with drinking water.
If you permanently deprive your body of essential minerals and electrolytes without absorbing them through food, it becomes dangerous.
A more reliable method is remineralizing distilled water.
Various methods are available, such as adding limestone or using industrial products. You can store distilled water indefinitely.

Was this guide helpful?
39 people found this guide helpful.
4.90 out of 5 points (40 Ratings)