Back to german article
What is a fire pump? – With the knowledge of our ancestors making fire
A fire pump is a great way to start a fire. A fire pump works like a diesel engine, compressing air and heating it up. Let's have an in-depth look into this technique.
from Martin Gebhardt
|
Survival
| reading time 3 Min
---
---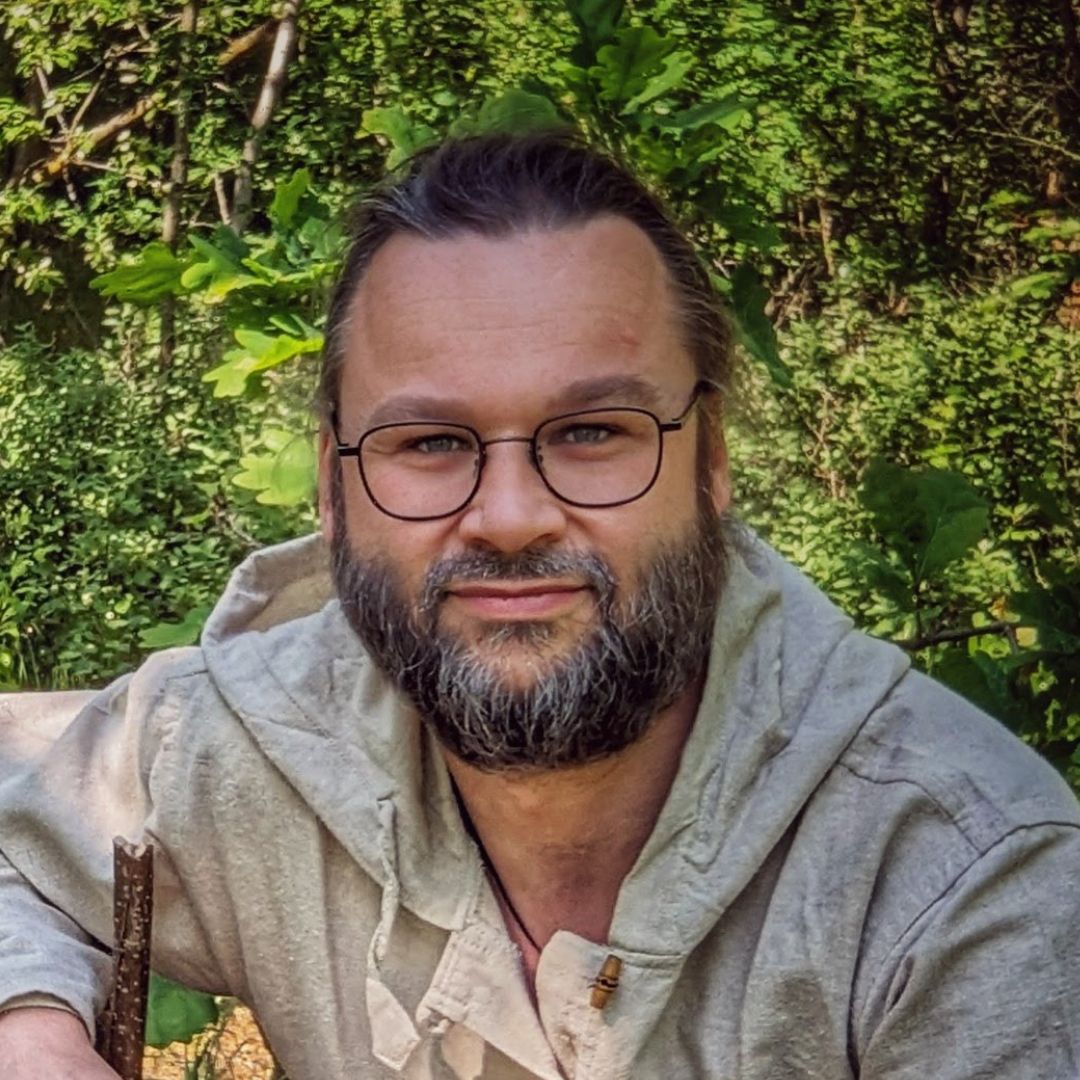 ---
👉 The key facts from this guide
Functionality: A fire pump works similarly to a diesel engine by compressing and heating air to ignite tinder.
Application: The fire pump is activated by a strong blow to a hollow cylinder that ignites the tinder.
Requirements: The air must be quickly compressed and not allowed to escape. A sealing ring on the piston helps with this.
Costs: A fire pump costs about €35 and is a durable alternative to lighters and matches.
Advantages and disadvantages: Advantages include easy use and durability, while disadvantages include the need for sealing rings and lubricant.
Important: It is advisable to have multiple types of igniters in your luggage, including a fire pump.
Suddenly, the charred cotton started glowing.
And all because I hit a hollow cylinder.
A great idea: starting a fire with a piston, cylinder, and power.
How is that possible?
I'll show you in this article.
Today, I'm introducing you to a fire pump (with a tutorial).
How does a fire pump work?
As bushcraft enthusiasts, we love making fires.
That's also confirmed by a statistics: making fires and collecting tinder are ranked fourth and fifth in the list of the most popular activities.
It's obvious, fire is a little miracle. It warms, protects, and dries. Furthermore, it gives you and me a good feeling.
So, how does a fire pump work?
It's actually quite simple: the air in the cylinder is strongly compressed.
The result: the compressed air becomes hot.
And that's where the tinder is located: where the air becomes hot.
If the air gets hot enough, the tinder ignites.
Just like in a diesel engine. The tinder there is the fuel.
Genius, isn't it?
There are two requirements:
the air must be compressed quickly
the air must not escape.
To prevent the air from escaping, a sealing ring is attached to the piston. It's best to lubricate it with lubricant / Vaseline around the edge.
The degree to which the piston compresses the cylinder depends on your muscle power.
Now, I'll show you in detail how to use the fire pump correctly.
6-step tutorial: Using the fire pump
Step 1: Insert charred cotton (make it here or buy it here) into the hole of the piston. The charred cotton should not protrude beyond the piston.
Step 2: Lubricate the seal ring with lubricant/vaseline.
Step 3: Stand the piston upright on the ground.
Step 4: Place the cylinder over the piston, making sure it sits straight.
Step 5: Strike the cylinder from above with the palm of your hand.
Step 6: Remove the cylinder from the piston and check for embers.
If you see embers, kindle your fire.
How to build, maintain, and extinguish a fire, I'll show you in the article "How to ignite a fire? [10 steps to success]".
What does a fire pump cost?
The fire pump you see in the pictures here is the Petromax fire piston. It costs around 35 euros.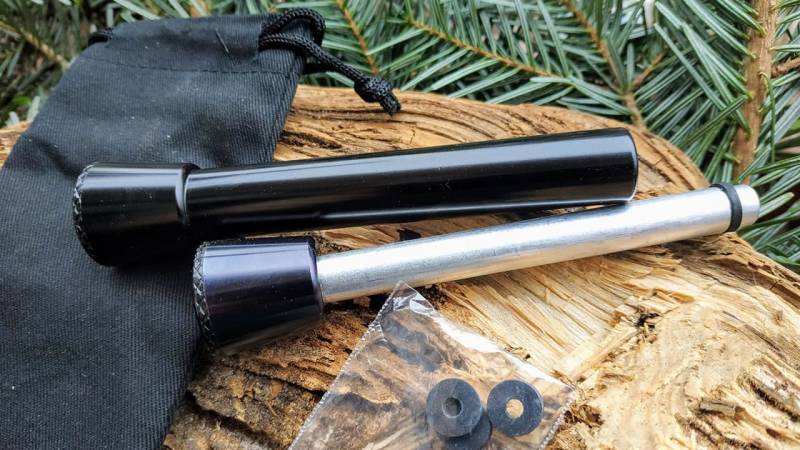 The piston is stable and well-made. And as you can see, it works for making fire.
The scope of delivery includes sealing rings, a black bag, the cylinder, and the piston.
There is a screw cap on top of the piston. Inside is the vaseline. The tinder is a charred hemp rope in the cylinder, where there is also a screw cap.
You can buy the Petromax fire piston here:
Preisentwicklung
Amazon-Preis-Verlauf (Letzter Update-Scan vor 2 Stunden)
| | | |
| --- | --- | --- |
| Niedrigst (22.05.2023) | Höchst (29.05.2023) | Aktuell (02.06.2023) |
| 35,91 € | 41,50 € | 41,22 € |
Größtmögliche Unabhängigkeit
Glut im Hosentaschenformat
Allein mit einem kräftigen Stoß wird der im Inneren des Kolbens platzierte Zunder zum Glühen gebracht
Funktioniert ganz ohne Strom und nur mittels Luftdruck
Alternativ dient der im Lieferumfang enthaltene Stab-Feuerstein als zusätzliche Feuerquelle
41,22 €
View Product
Fire pumps are available under other names in the trade, such as:
Fire piston
Air compressor
Fire starter tube
Piston ignition device
Fire starter tool
Pneumatic lighter
Compression lighter
Air lighter
or in English: Fire Piston.
Advantages and disadvantages of fire pumps
For me, the advantages are the easy handling and the durability.
Lighters and matches eventually run out. Or they get old and don't work properly anymore.
A firesteel will also run out one day. Sure, that takes a while. But it wears out.
Basically, all you need is suitable kindling and you have a spark. The fire pump is also light and handy.
The disadvantages I see are: You require sealing rings and lubricant.
OK, you can replace the lubricant with spit. That also seals – I tried it, it worked.
But the sealing rings are not found in nature. I can't say how long they last.
If all the sealing rings are broken or lost, the fire pump is worthless.
OK, not entirely. Inside the Petromax fire pump there is a firesteel. Fantastic – you now have an alternative to making fire.
Summary
A fire pump is a great way to make fire.
I recommend having several types (at least three) of igniters in your gear. From now on, also take the fire pump with you.
And did you know that the fire pump was probably invented in 1745? Genius, isn't it?
With the fire pump, you reactivate the knowledge and technology of earlier times.
If you would like to learn more about kindling and fire making, then check out my guide about 18 ways to make a fire without matches or lighter.
---
What do you think about the fire pump?
Is it just a nice toy for you?
Or will you get one?

---
Sources for the guide

https://de.wikipedia.org/wiki/Feuerpumpe
Was this guide helpful?
18 people found this guide helpful.
4.79 out of 5 points (19 Ratings)