Back to german article
10 Tips for the First Successful Boat Trip with Children
Are you planning a boat trip with children for the first time? Be sure to follow these great 10 tips before you venture out onto the water with children.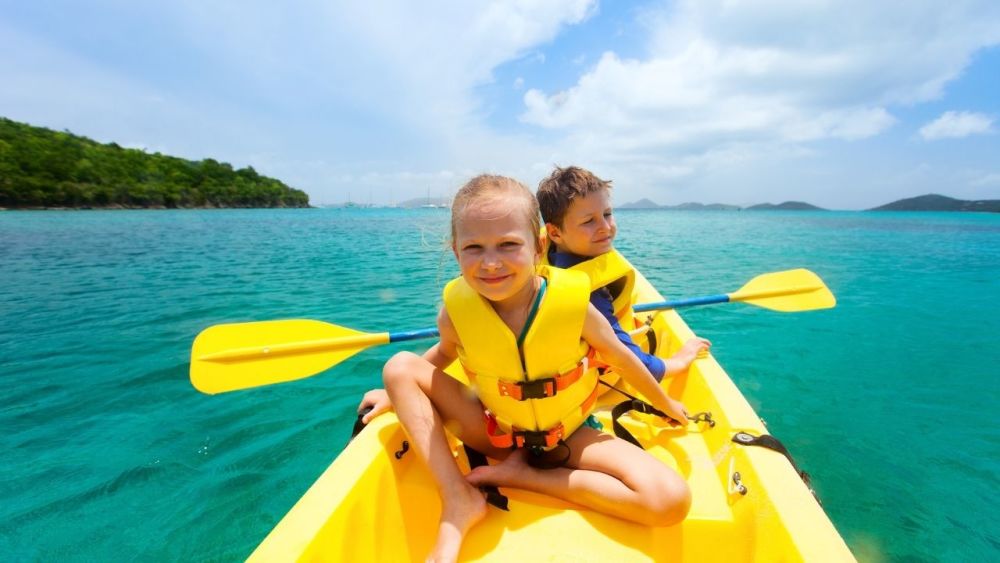 ---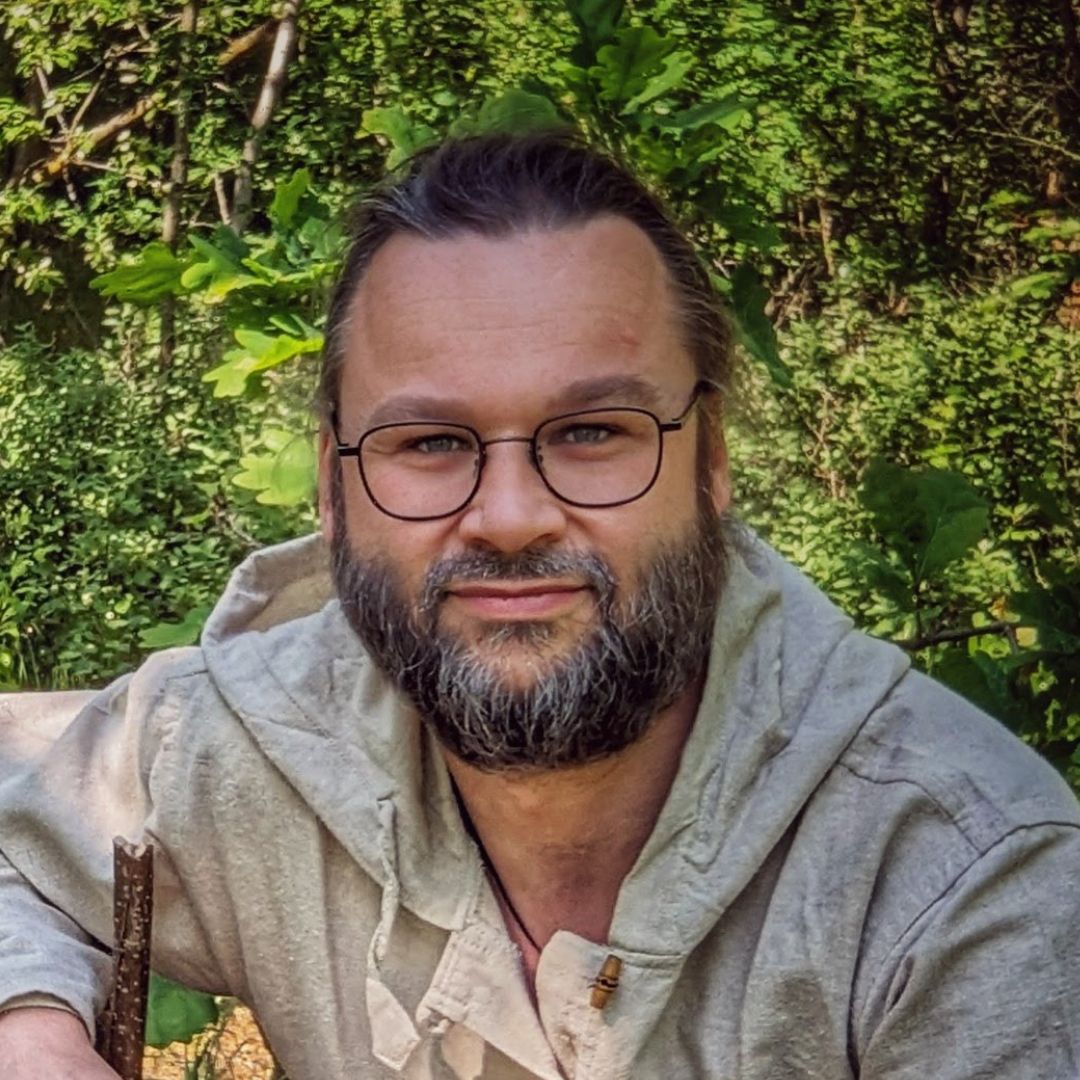 ---
👉 The key facts from this guide
Ensure safety: Life jackets for everyone and sufficient food, water, and medical care
Wear enough clothing: Layer up to stay warm in the cold and cool in the heat
Don't let boredom get the best of you: Be creative and offer activities like birdwatching or swim breaks
Stick to smaller, calm waters: Reduces fears and motion sickness
Ensure safety and well-being: No mischief and everyone should feel secure
Protect yourself from the sun: Sunscreen, hats, and sunglasses for everyone
I am convinced that you should start early with all outdoor activities, including boating.
As with all other things, the key to success lies in providing children with a great first experience on the water.
As you probably know, it is necessary to plan especially well with young children. If a first boating experience is added to that, it becomes even more difficult.
The last thing you want is for them to get bored or scared.
Below I provide you with ten tips and tricks to ensure a smooth day on the water.
If you follow all of these tips, your children will definitely ask when the next boating adventure is coming up.
1. Ensuring the safety of everyone
Safety comes first, and that means that all children must wear properly fitted life jackets.
If a child is too small to wear a life jacket, they are probably too young to go out on a boat.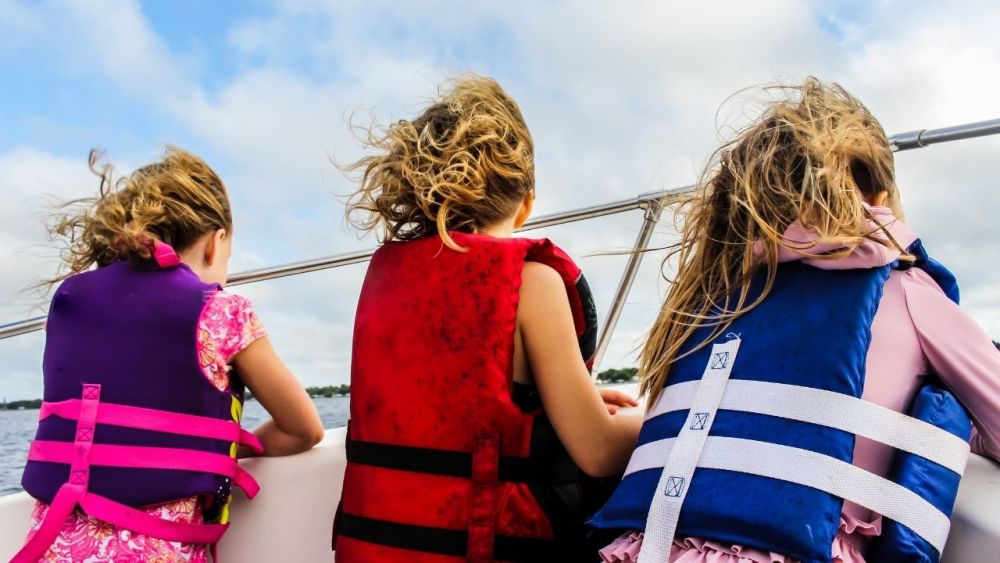 Additionally, for adults: Many people are interested in getting on the water, but they don't know where to start.
You may not know how to get out of a sinking boat or what to do when hit by a wave.
These security precautions should certainly be taken, and you should consider beforehand what is important.
So you should also make sure that you have enough food and water for everyone, as well as medical care if needed.
If you find yourself in a small boat, it is important to always keep your eyes open and look out for other boats or debris in the water. Furthermore, be aware of dangers such as strong currents or high waves that could capsize your boat.
2. Wear enough clothing
If you want to enjoy boating, you have to feel comfortable in every way.
Therefore, make sure to wear enough clothing, as it can get very cold on a boat with sufficient wind.
In the warm sun, it's easy to take off the layers of clothing.
When it gets cold, it's impossible to add layers that you didn't bring with you.
3. Don't let boredom arise
While the calming boat ride is the main focus for mom and dad, the young boat riders may need some distraction after a short time.
Try to be creative. Maybe a pair of binoculars for bird watching or observing other boats? Or a swimming break for everyone to cool off?
4. Take a boat ride on smaller, calm waters
There are many advantages to staying in smaller waters for the first adventures.
First, the sight of the shore in proximity can alleviate the fear of anxious individuals.
In addition, smaller bodies of water are generally calmer in any weather, which helps prevent nausea.
Nausea can also be caused by stress, too much sun, or alcohol consumption on the boat.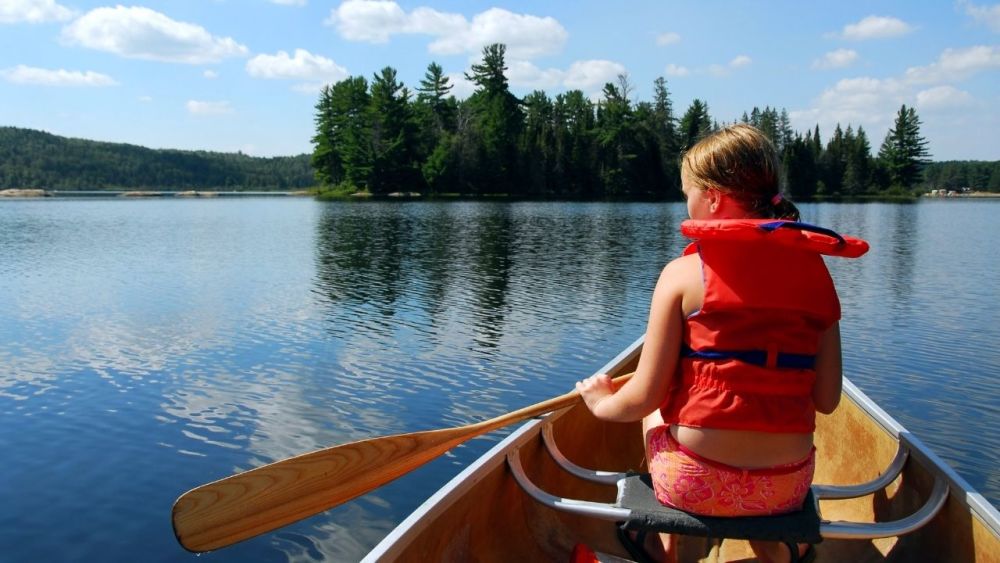 5. Letting everyone feel safe
No matter what kind of boat you use for your first rides, don't tolerate any nonsense.
The main focus is on the children and ensuring that they feel safe.
In a canoe, everyone should sit low on the deck - even if that means an adult sitting on the floor with a child sitting between their legs.
6. Don't ignore the sun
If you want to experience the "perfect day" on the boat, you should stick to sunny days.
However, this means that you have to protect yourself from the sun.
Even on boats with cabins or awnings, you still need to prepare for the sun.
At least everyone needs sunscreen, a hat/cap and maybe even sunglasses.
For added protection, sun-protective clothing is recommended.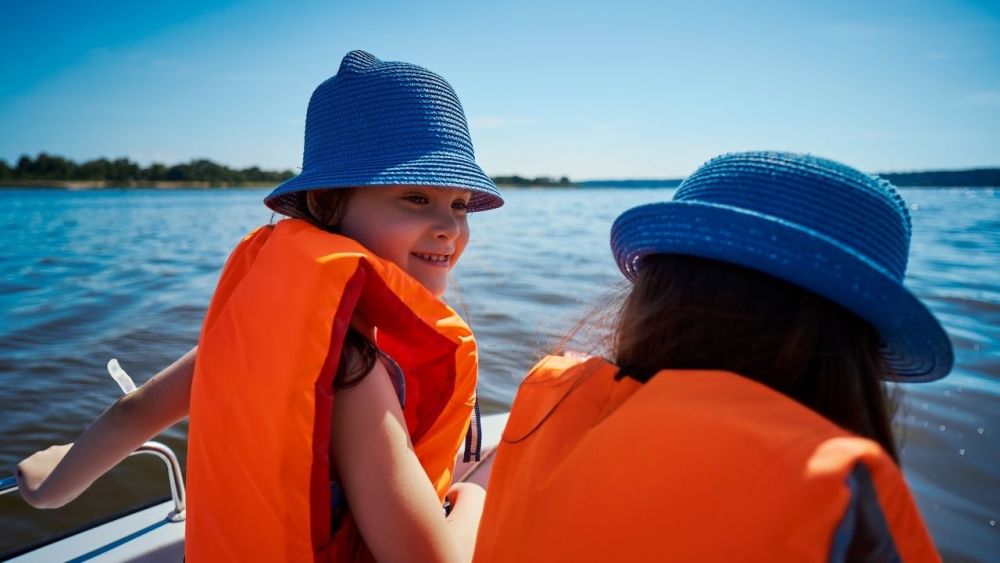 7. Bring snacks and food
A boat trip on small, calm waters is always more fun with a picnic.
It can be as simple or fancy as you want, but definitely put it in a good cooler with plenty of ice.
In addition to drinks, the children's favorite snacks are also suitable.
On a pontoon, you might even be able to grill a few sausages or make popcorn.
8. Do not allow others to rock the boat
Remember that other boaters do not know how much experience you have and that your children may be on the lake for the first time.
So keep a reasonable distance from other boats to avoid choppy waves.
9. Store items securely
Everyone should pack their wallet, car keys, and unused phones in a waterproof zippered bag and store it in a secure location in the boat.
When you return to the dock or launch site, hand over the responsibility for the return to one of the beginners. This will give him or her the feeling of contributing.
10. Don't wait too long for the fun
If you are planning your first boating experiences, you should ensure that anyone who does not feel comfortable can quickly leave the boat.
Such a plan can make the difference whether a child/adolescent will ever come back.
In calm water, a person can easily take over paddling.
Questions and Answers
What to do when children get seasick?
The first thing you should do is reduce the movement of the boat. Then find a spot in the boat that moves the least. Typically, that's the place in the middle and at the bottom of the boat. You can also try giving them ginger tea, which is said to help with nausea and vomiting. Finally, if children continue to feel sick, you should bring them ashore, so they can rest on land.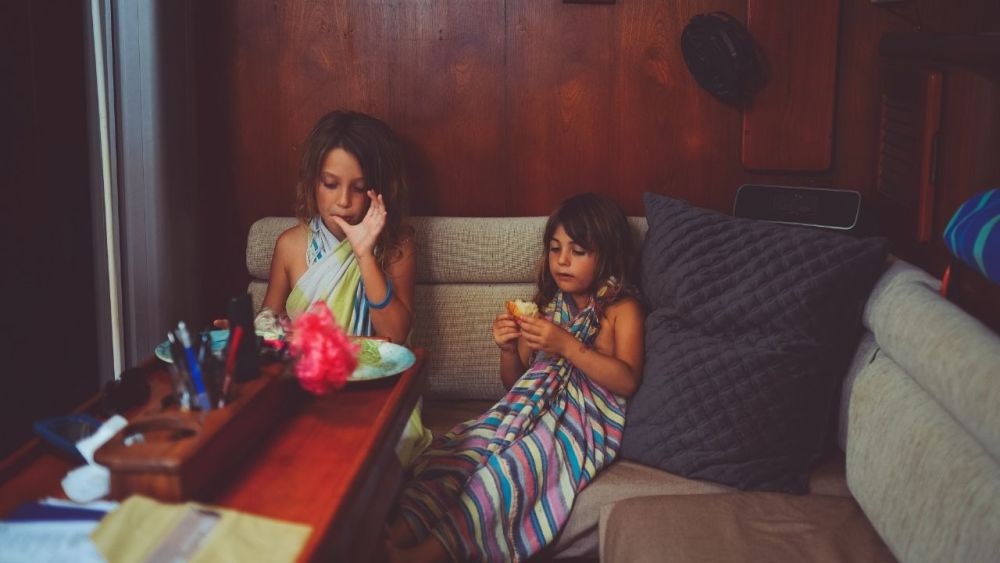 How does seasickness occur?
There are many reasons why people get seasick. Most commonly, the person's inner ear reacts to the motion of the boat, and when this happens, it leads to a disconnect between what the person feels and what they see.
What should you do if you feel nervous or anxious before a boat trip?
Do breathing exercises before your boat trip. Deep breathing can help reduce anxiety and nervousness by calming your nervous system and lowering your adrenaline levels, leading to a more relaxed state of mind.
What should you do if the child is nervous or anxious before the boat trip?
The first thing you should do is reassure the child that everything will be okay. You can also help them feel more comfortable by talking about things that interest them.
How do you know when your child is ready to go on a boat ride?
Children who are ready to go on a boat ride should be able to follow instructions and listen to their parents. They should also be able to swim and understand basic safety rules.
---
And, how do my tips sound to you?
None of these measures is difficult, but they make a big difference on the water.
Everyone will have fun, and you will be prepared for any situation.
I hope that at the end of the day, your children will ask when they can go outside again.
When this happens, you know that you are creating memories that will last a lifetime.

Was this guide helpful?
2 people found this guide helpful.
5.00 out of 5 points (2 Ratings)