Back to german article
Outdoor fun for the whole family: 33 ideas and impulses for you and your children
Discover 33 adventurous outdoor activities for families and experience an unforgettable time outdoors. Get inspired and then start your adventure.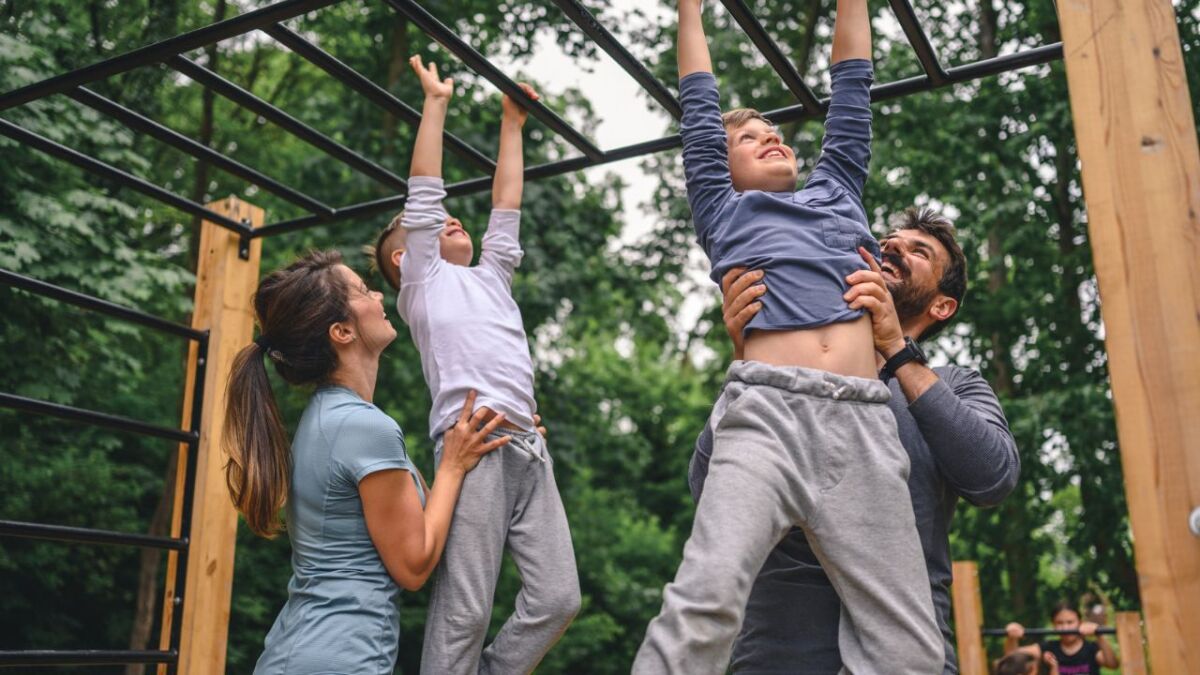 ---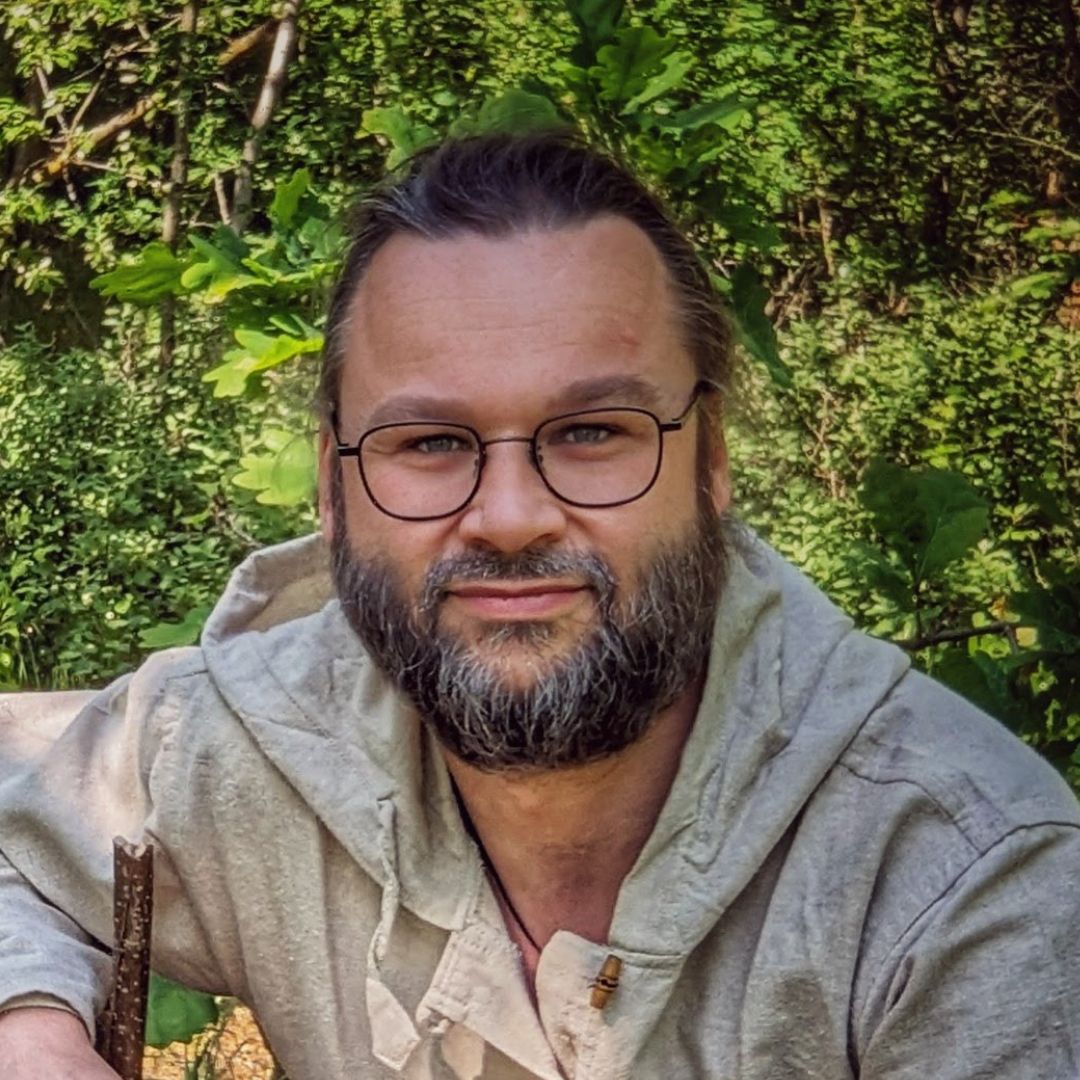 ---
👉 The key facts from this guide
Explore nature: Visit parks nearby, take long walks, and enjoy the fresh air and exercise.
Have a picnic: Enjoy meals outdoors and experience how food tastes different and better in nature.
Go hiking: Take advantage of the forest, discover new trails, and enjoy the peace and serenity that hiking offers.
Collect berries and fruits: Take the opportunity to introduce children to nature and teach them which plants are edible.
Observe animals: Use binoculars to observe animals from a distance and inspire children about the environment.
Stay overnight outside: Plan a camping trip with the family and experience nature in a whole new way.
Are you often seeking new ideas for outdoor fun for you and your children?
Do you not know how to spend your leisure time meaningfully and have fun at the same time?
Don't worry, I have 33 ideas and inspirations for you that will guarantee adventure and enjoyment.
Let's explore nature together!
Why spending time outdoors is good
Have you ever wondered why children from the countryside are much hardier and less prone to illness than children from the city?
Even in the Middle Ages, it was the case that where many people gathered in one place, diseases, and epidemics regularly occurred.
Even though that may sound a bit macabre. In the countryside, there was a chance to escape all of this.
If back then it was due to the clustering of many people in one place, today there is an additional point that makes it even more difficult: civilization.
The poor air quality and the lack of daylight and sunshine, combined with hecticness and stress, make people sick and susceptible to all kinds of viruses and bacteria.
City dwellers have been proven to have a lack of immune defenses that rural people do not have. If you add the lack of vitamin D2, which is particularly prevalent among Northern Europeans, you are actually quite close to solving this problem.
The secret lies in nature. In the nature of things and in the outdoors.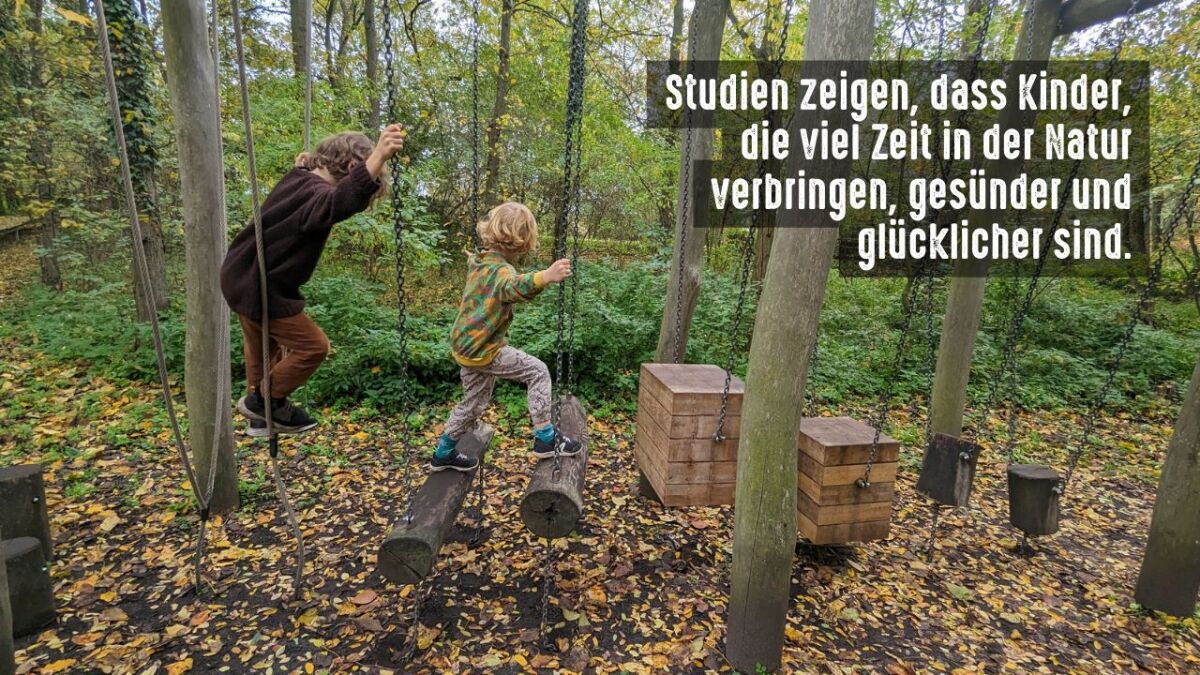 So if you are a city dweller and feel the need to slow down, then this guide might be just right for you.
In the following text, you will learn about activities that you can start with your family in nature. They not only promote your health but also provide fun.
It's not just us adults who need it… Our children also learn important connections and a connection to nature, and they also have the best chance of developing immune defenses that protect them from civilization diseases.
Welcome to the outdoors - let's get started.
1. Off to the park
Let's start with the activity that requires the least skill and effort. After all, you shouldn't feel overwhelmed right away.
Maybe you have a park nearby that you have only ever seen from a distance?
In this case, it's time for a visit, combined with an extended walk. Your children and your dog will love you even more for it.
In parks, they can run, explore, and get plenty of fresh air and oxygen. Things that you also need. In addition, exercise promotes digestion and boosts your immune system.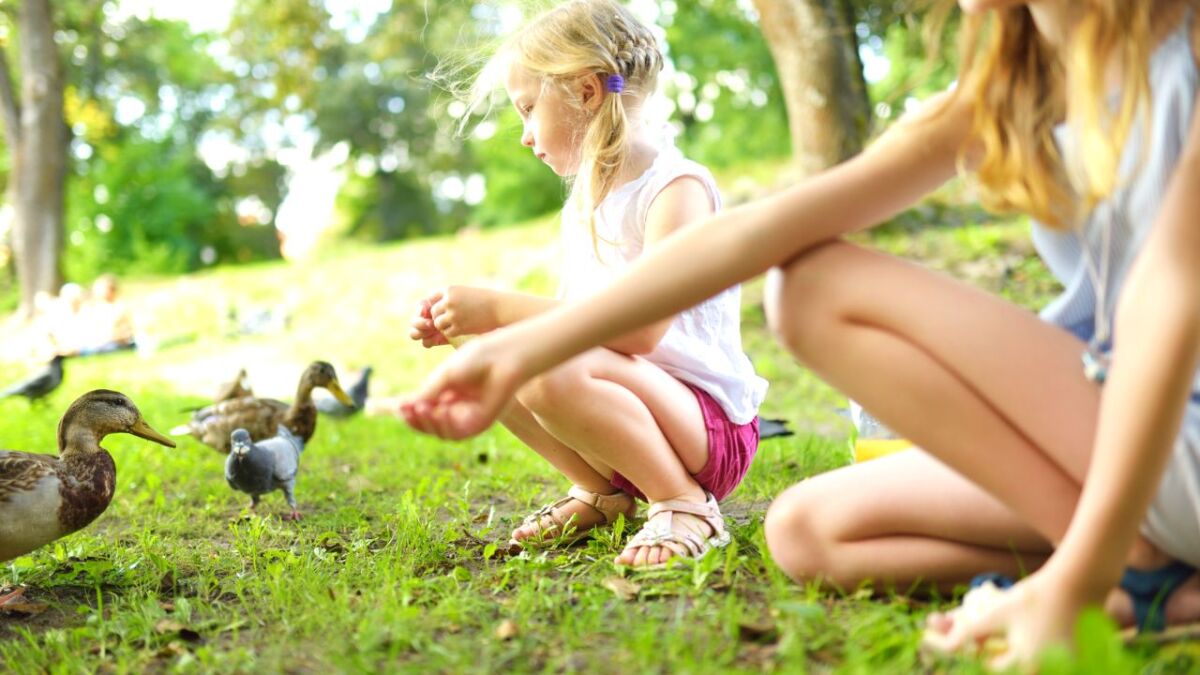 If you don't have a park nearby, you can also use the car or train to visit a park further away.
Occasionally, there are things like new playgrounds or a newly created duck pond to see there.
Kids love feeding ducks. However, please make sure to use feed that is good for the ducks.
Old bread does not serve this purpose. In doing so, the kids also learn to be mindful. This brings us to eating in nature.
2. Enjoy a picnic together
There is another activity that is perfect for the park. Have you ever had a picnic with your children?
Eating together outdoors is a lot of fun.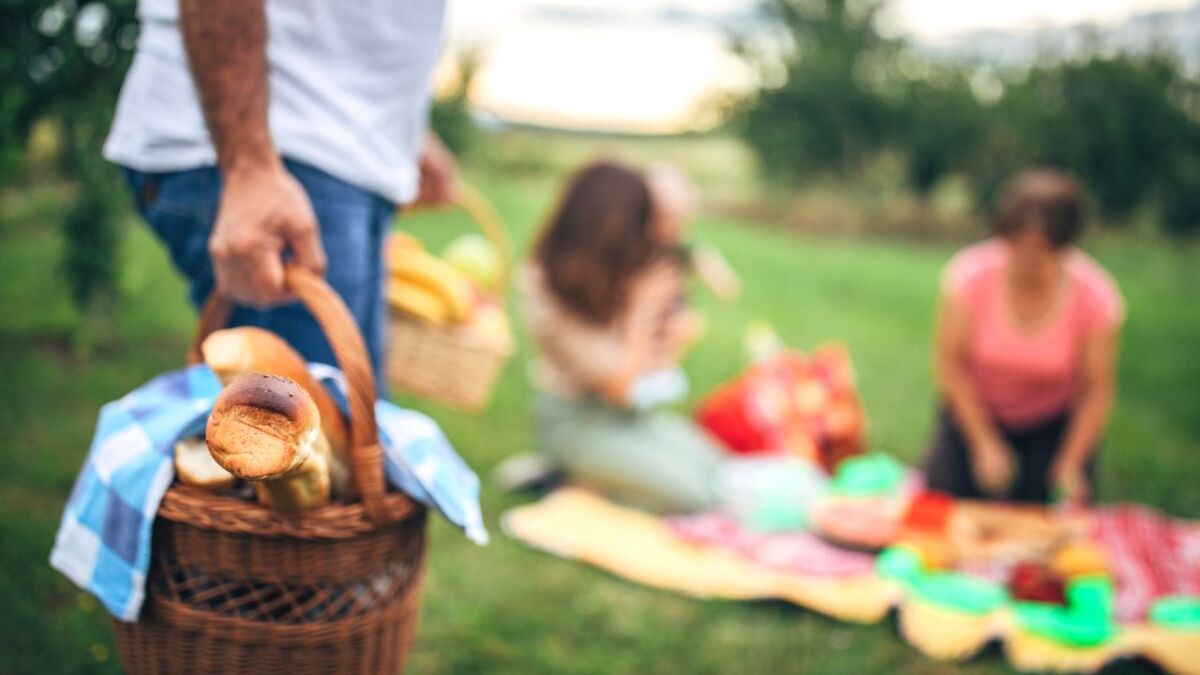 For this purpose, grab an old blanket, a basket, or a backpack with some small containers to put the food in. This way, you avoid packaging waste from the start. Set up on a meadow and eat with your fingers.
Kids greatly enjoy it. It doesn't matter which meal you have outside. Whether it's lunch, breakfast, or dinner. A picnic is not bound to specific times. It only matters that you experience it together and outdoors.
What also has the pleasant effect is that food simply tastes different and better outdoors. Maybe you're lucky, and your park has a fire pit. Then sausages or stick bread (Find my perfect stick bread recipe with and without yeast here) are a great option, and the picnic becomes an experience for each of you.
3. Hiking is not only for millers…
… it also promotes health.
The next level of leisure activities is hiking. For inexperienced beginners, it may sound like a sport, and in principle, it could be counted as a sport.
But if we start small, it's more like a walk, just that we move it to the forest.
The forest offers several advantages over parks and is worth a visit at any time of the year because there is always something to discover.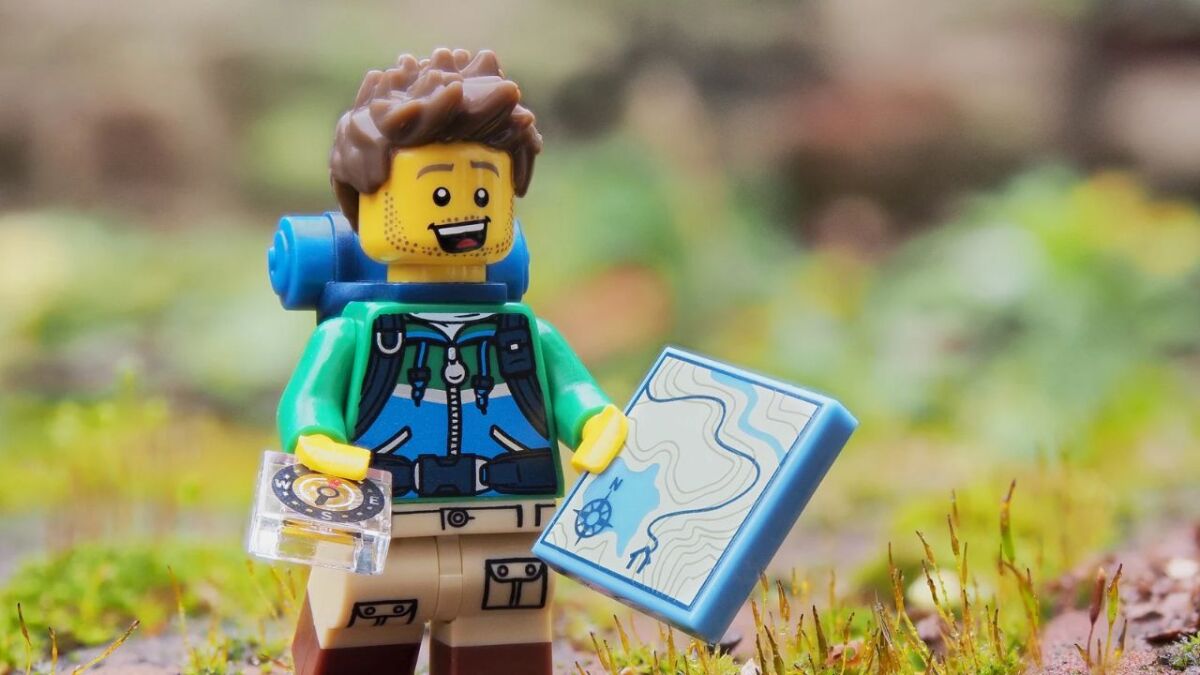 So the forest is not only a source of food for numerous animal species but also offers so much more for us.
It's the air. Filtered through numerous trees, we get pure oxygen here.
The inhaled oxygen also contributes to this. The constant movement in the fresh air also promotes blood circulation, and the absence of noise allows you to switch off from everyday life.
And that's what hiking is all about: slowing down and distancing yourself from stress and hecticness.
As soon as you immerse yourself in the forest and take the first steps, your mind automatically opens up to nature.
The nice side effect of a hike is balance. Balance between body and soul, and it strengthens your muscles and immunizes you against colds.
4. Collecting berries and fruits
I love going to the forest with my family and collecting various berries and fruits. It's a great opportunity to introduce my children to nature and teach them which plants are edible.
We always bring a basket and gloves to collect our treasures. Our children are thrilled when they discover wild raspberries, blackberries, or blueberries. It's so much fun to search and taste together.
👇 Here we were looking for raspberries in the Thuringian Mountains - they were delicious!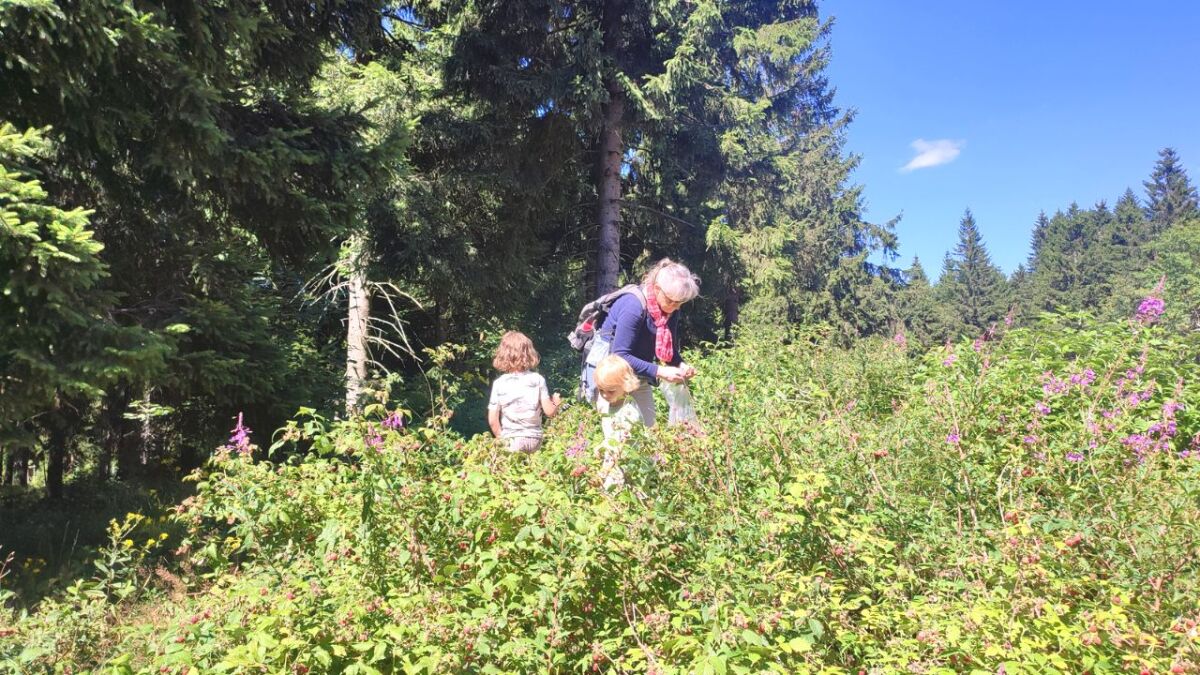 After collecting enough berries and fruits, we can process them at home and turn them into delicious cakes, jams, juices, or smoothies. It's a great way to preserve our memories of the day and enjoy something tasty.
We especially love making raspberry juice using this recipe. My grandma still makes it this way today, and we love this fruity juice in late summer.
Sometimes I also make dishes from beech nuts, so I have created a complete guide for that.
Overall, collecting berries and fruits is a great outdoor activity for families with children. It's easy, free, and offers many opportunities to spend time outdoors and create memories.
5. Mushroom picking
You can also go mushroom picking if you are knowledgeable about it and pass on the knowledge of what can be eaten in the forest to the next generation.
Going mushroom hunting with my family and discovering different types of mushrooms is another hobby of mine in the autumn. This way, I can teach my children about mushrooms and the forest practically and teach them which mushrooms are edible.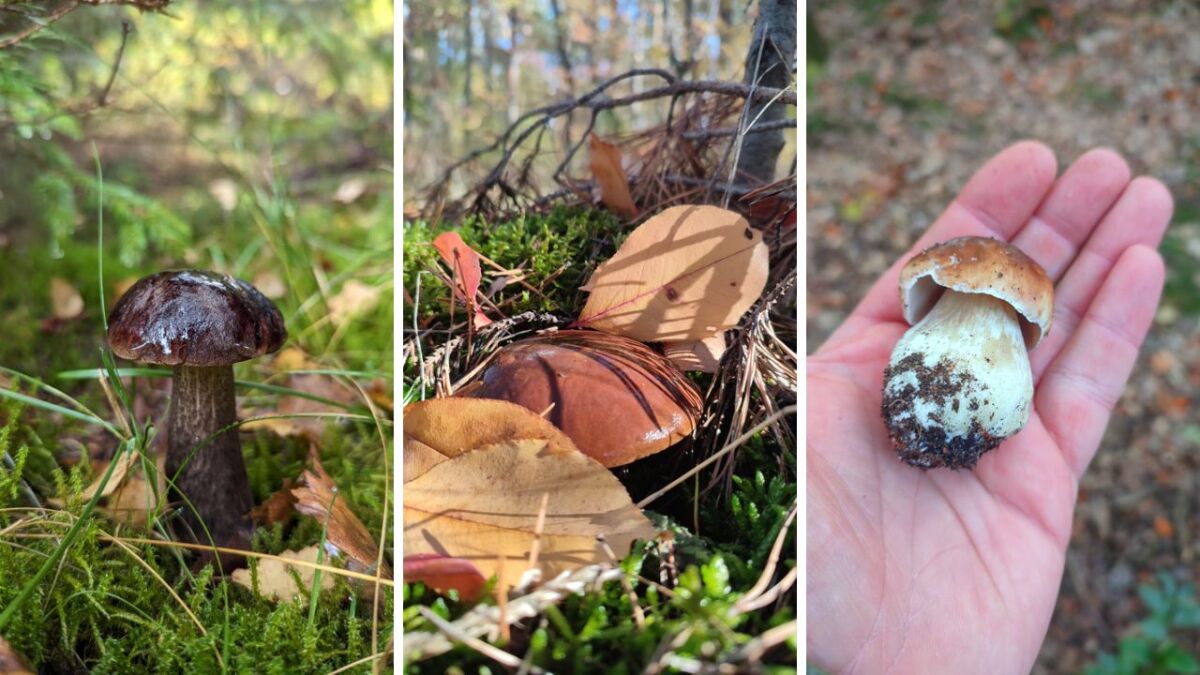 We bring a basket, a pocket knife, and a mushroom book / mushroom app to identify our findings. It's like a treasure hunt! My children are always excited when they discover a new mushroom, and it's even edible.
After collecting enough mushrooms, we can clean, prepare, and enjoy them at home.
Note: When picking mushrooms, be sure to pay attention to poisonous species and make sure you can safely identify the mushrooms to avoid poisoning.
6. Botany
Searching for plants is like going on a discovery journey.
There is so much to discover at every corner, at every forest edge, and in every meadow. This way, I can teach the diversity of the plant world and teach my children which plants grow in their surroundings, are edible, and can be used for medicine.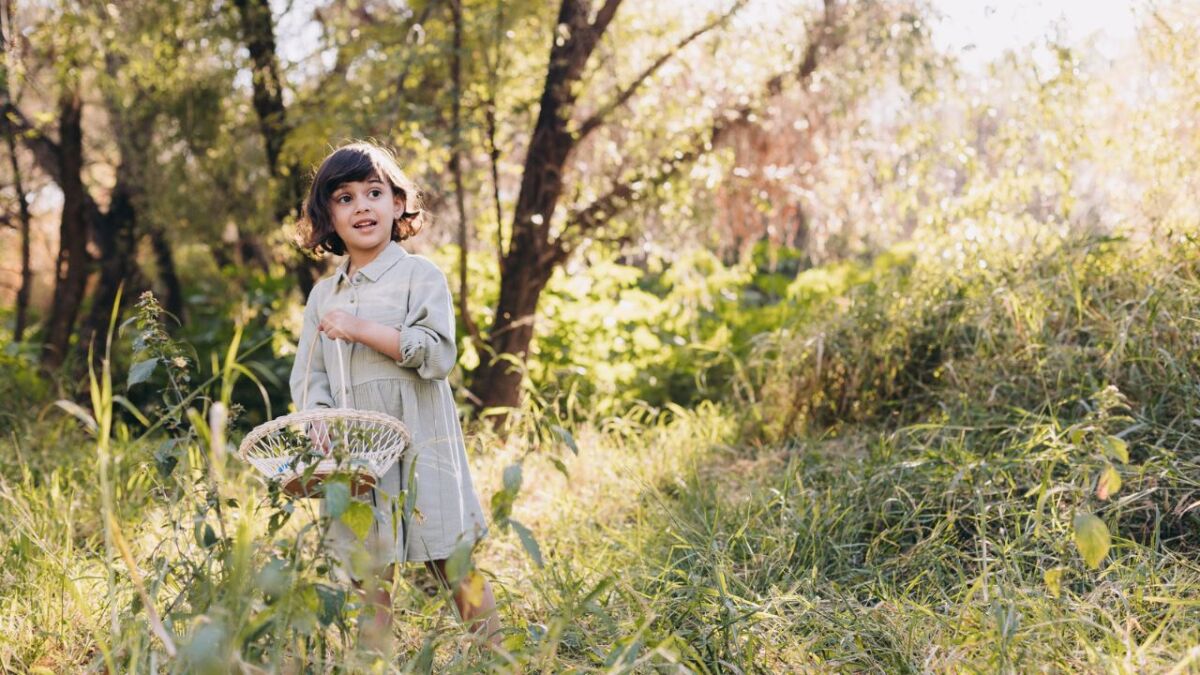 We always bring a plant book (I recommend "Edible Wild Plants: Identify and Use 200 Species"), some paper, and a pen to write down and document our discoveries. This way, you can also start drawing with your children.
Our children are always excited when they discover a new plant and learn what it looks like and what special characteristics it has.
After exploring enough plants, we can continue learning at home and find out more about them. You could create a plant journal, for example.
👇 Take a look, this is what a plant journal could look like: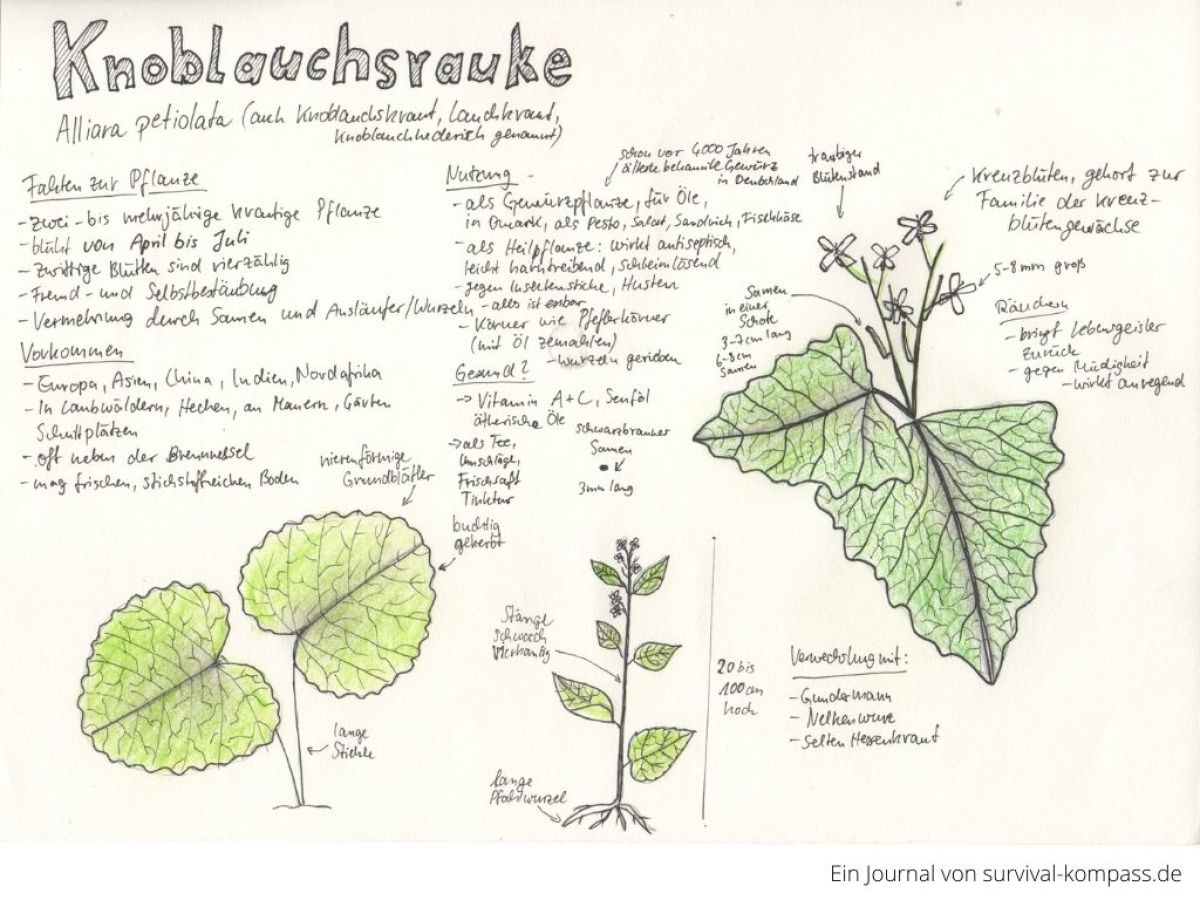 You are also welcome to check out the blog category "Plants and Mushrooms". There you will find all my guides about plants - from rose hip to daisy, chickweed to garlic mustard.
Note: Be cautious when collecting plants and watch out for any poisonous species. Always make sure you can safely identify the plants to minimize the risk of poisoning.
7. Discovering trees
Discovering trees is a great outdoor activity for all ages, and it helps me better understand nature.
I love aimlessly wandering through the forests (What is Wandering?) and discovering the different types of trees. It's fascinating to see how they thrive and adapt in different environments and climates.
I often bring a tree book with me to accurately identify the trees I discover and learn more about their characteristics and significance. It's a great way to expand my knowledge and deepen my passion for nature.
Did you know, for example, that the word "book" comes from the "beech" tree? Or that the word "alleviate" comes from the "lime" tree? Interesting, isn't it? You can read about these and more things in the book "Plants of the Celts".
With children, you can not only take a closer look at the bark and work out the differences between beech and oak, but also examine the leaves in detail (like the different maple leaves).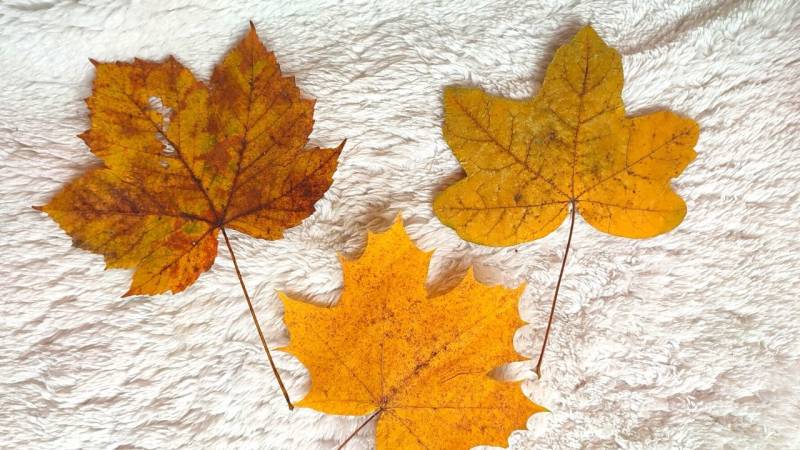 Tip: You can bring crayons and paper and make leaf and bark imprints with the children.
Simply place the sheet of paper on a leaf or the tree and run the pencil over the surface of the paper. The imprint will appear and just needs to be labeled.
Through play, your children will learn about different tree species and how to distinguish them.
And in addition: Hiking trips where I discover trees are also a great way to relax and recover from the demands of everyday life. The beauty and tranquility of nature provide me with the opportunity to relax and gather my thoughts.
Furthermore, trees are not only there to look at, but they also provide us with many natural healing substances that we can use for our health. In line with this, I have written a comprehensive guide about the healing trees.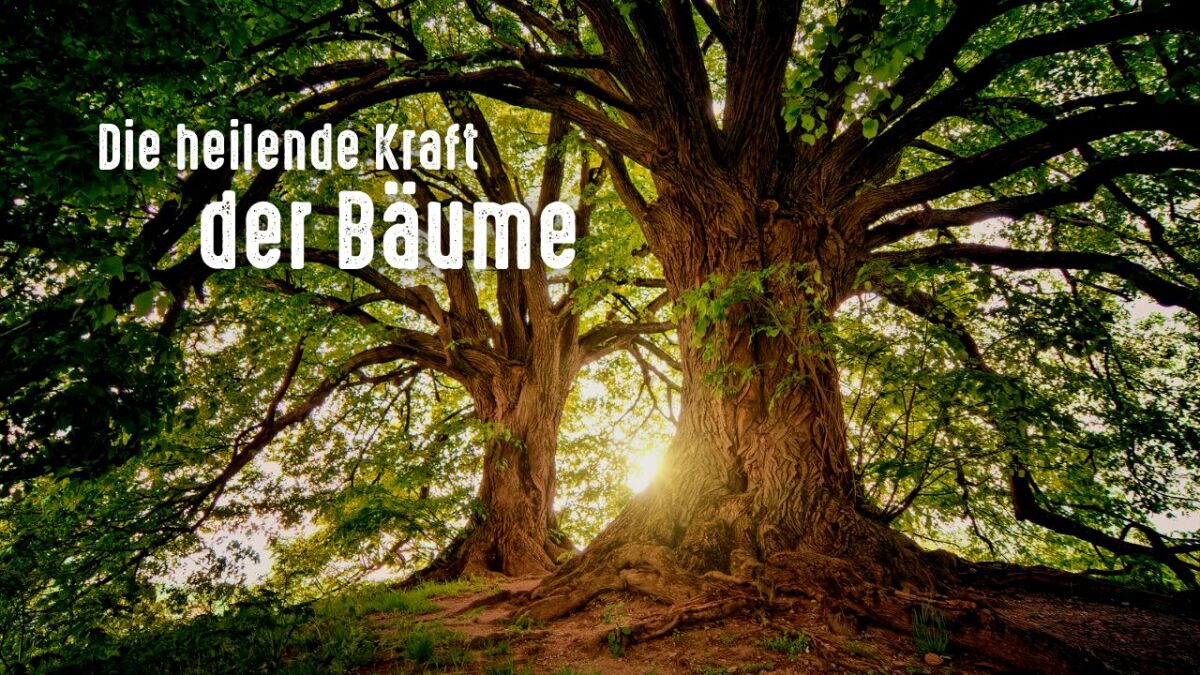 8. Observing animals
During a family hike, children absorb many impressions. They learn playfully how nature works.
If you have binoculars at hand, bring them along. This way, you can observe deer, badgers, and wild boars from a distance and make the children happy.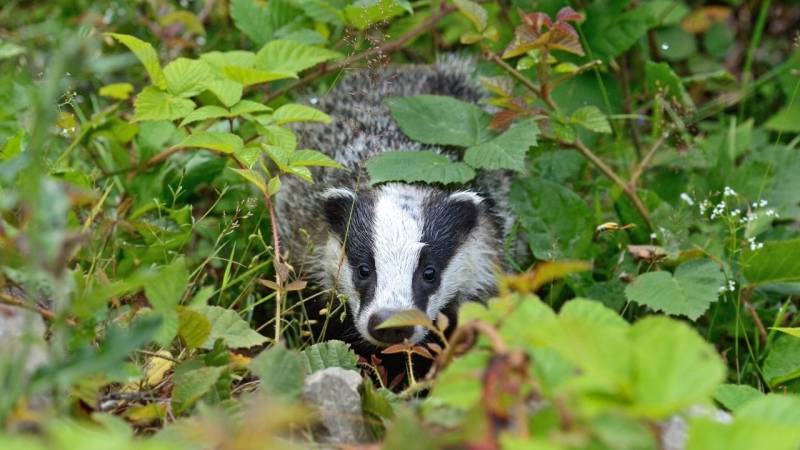 With distance, children automatically understand the importance of keeping their distance so as not to disturb the forest inhabitants. This also reduces any potential dangers.
It is a wonderful way to introduce them to nature and its inhabitants and to ignite their enthusiasm for the environment.
Observing animals can also be a great way to relax from the demands of everyday life and at the same time teach children knowledge and understanding of nature.
It can also help strengthen the relationship with nature and its inhabitants and deepen the understanding of the importance and beauty of nature.
My tip for you: Try tracking. I have written a beginner's guide to tracking with many pictures, and in my animal tracks database, you will find more photos of all kinds of animals.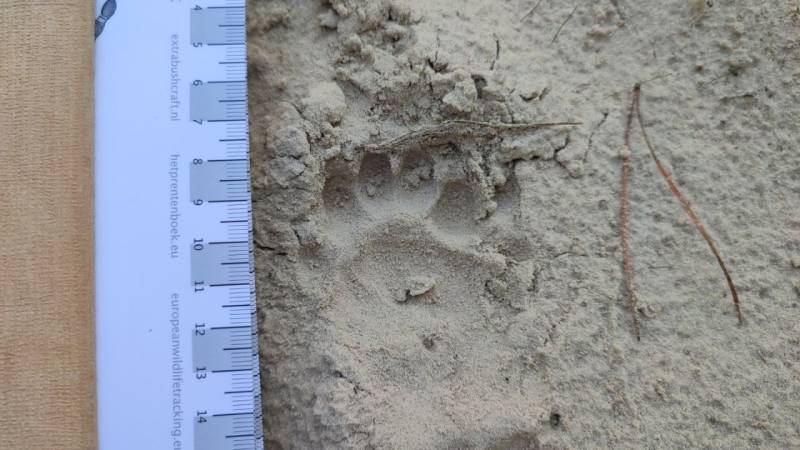 9. Bird watching
Children are fascinated by the colorful feathers and melodious singing of birds, and it's great to ignite their enthusiasm for nature.
With binoculars or a birdwatching guide, you can discover the variety of birds in nature and learn which species are native to the area.
During a family hike, you can explore the surroundings together and observe and identify the birds.
You are welcome to observe birds building nests in spring, but be careful not to disturb them.
10. Listening to nature
The quiet rustling of leaves, the buzzing of insects, the chirping of birds. You can lie down in a forest clearing and relax while watching the clouds.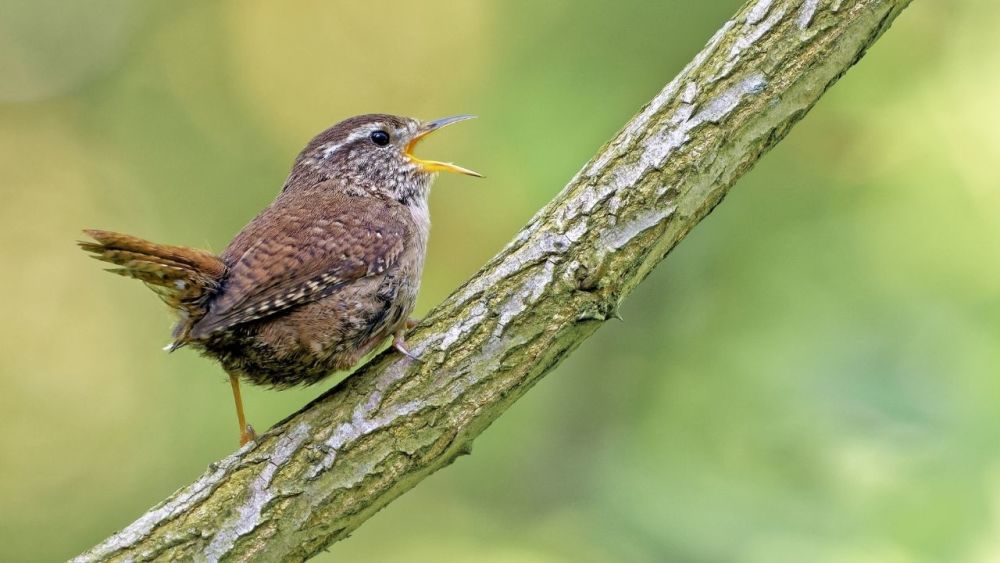 What shape do they have, what do you see, what do your children see? This automatically strengthens the sense of family togetherness, which is the most important pillar of human society.
11. Camping Activities
In principle, campsites are always a great choice.
When you, as a nature-loving person, sit by the campfire at night and gaze at the starry sky far away from the city, it creates unforgettable moments.
And now imagine the city dweller who has never experienced this in such an unadulterated way in his life. His next vacation will definitely be at a campsite as well.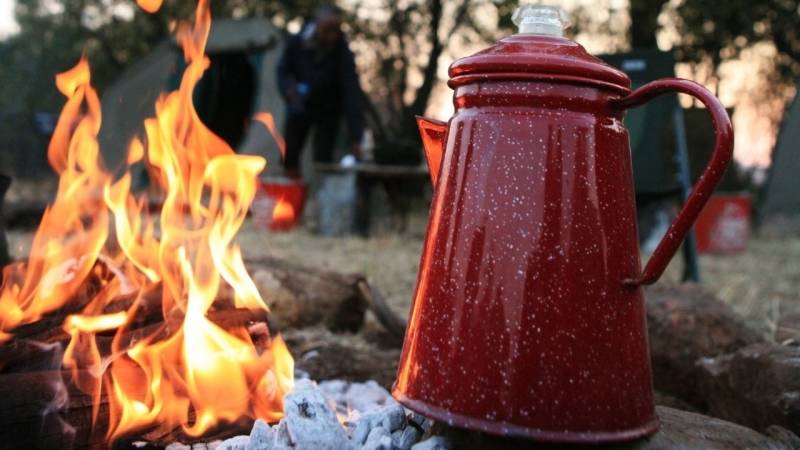 Recommended reading: Take a closer look at the Camping blog category, and you will learn all the basics about camping.
12. Exploring Nature by Canoe
There are areas in Germany that are not easily accessible on foot. For example, in the Spreewald near Berlin, in the Elbe Sandstone Mountains, and in many other regions, you have the opportunity to admire almost untouched nature by canoe.
You don't even have to go ashore for that. Numerous small islands, which are protected and only accessible to certain people such as gamekeepers, can be admired from a canoe or kayak.
It is usually worth having binoculars with you here as well, because you should observe the nests of rare bird species from a distance so as not to disturb them during breeding or rearing of their young.
13. Geocaching
Do you remember your childhood? Summer camps and treasure hunts?
Well, then there is nothing to stop you from taking your family on a detective treasure hunt.
Another great way to spend a lot of time in nature is precisely these treasure hunts or the now widespread geocaching, which is essentially the same thing.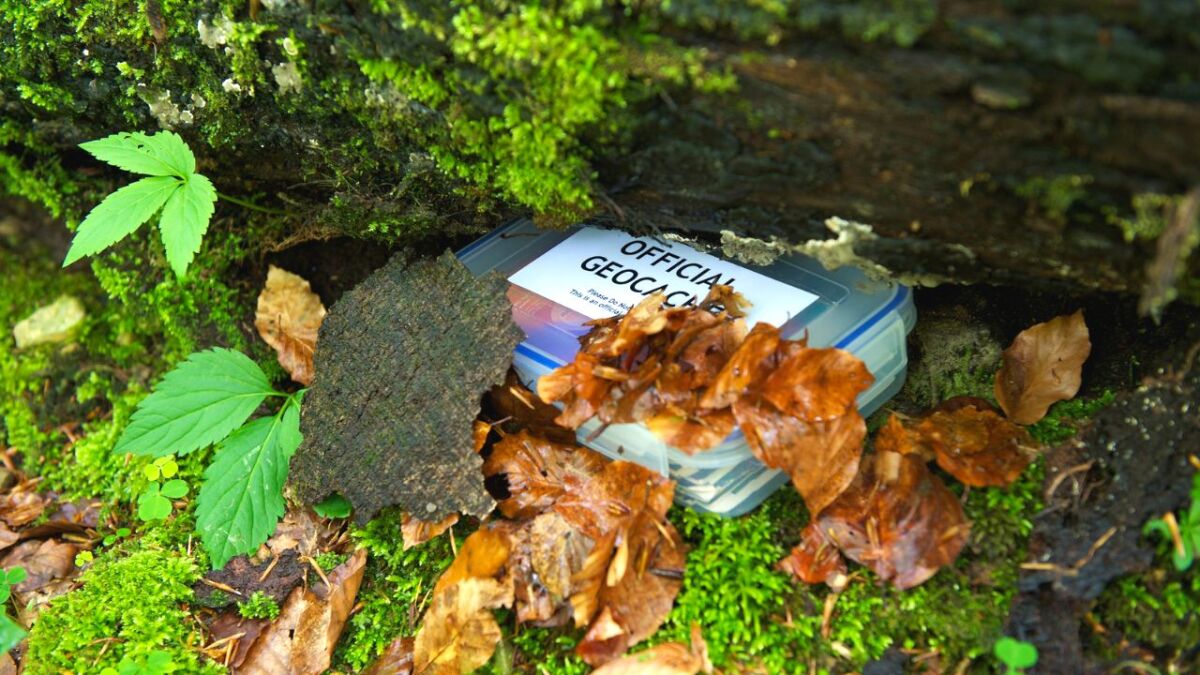 Sometimes when hiking, you come across a strange hiding place in the forest and have no idea what it could be.
A plastic tube in a tree hole or a bridge pillar, or a chain in the water with a strange box attached to it, naturally arouses everyone's curiosity.
You don't have to be a child for that. If you would rather not spoil the fun for others, you leave everything as you found it, or you simply sign up on the website geocaching.com, get the app with the clues, and play along. Because these hiding places are caching points.
Interesting: Geocaching works worldwide, and there are people who drive several hundred kilometers for it.
14. Fishing
Unfortunately, the German bureaucracy is anything but user-friendly. For almost all activities that are fun, you usually need a permit. This also applies to fishing.
However, if you have a fishing license, why not take your family on the next fishing trip? Children usually love being able to catch something themselves.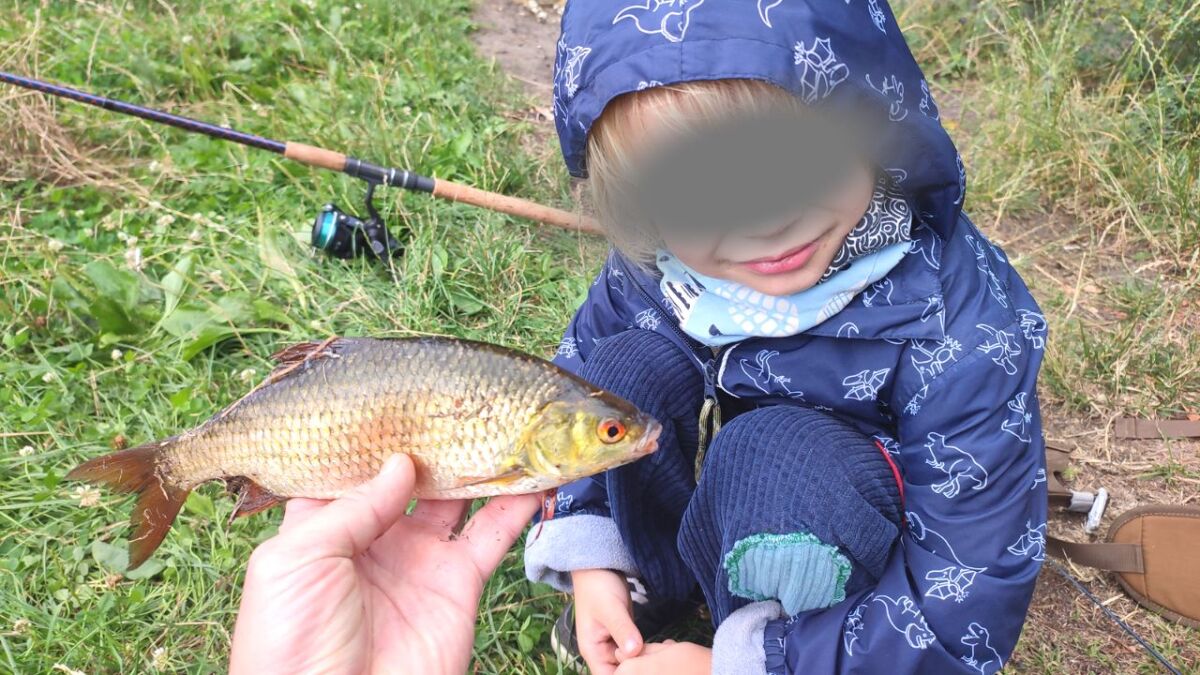 You can also go looking for suitable bait with them, dig up earthworms and larvae, and give them their share of the catch.
At the end of the day, you can potentially grill the fish on a campfire. That would be a great ending, wouldn't it?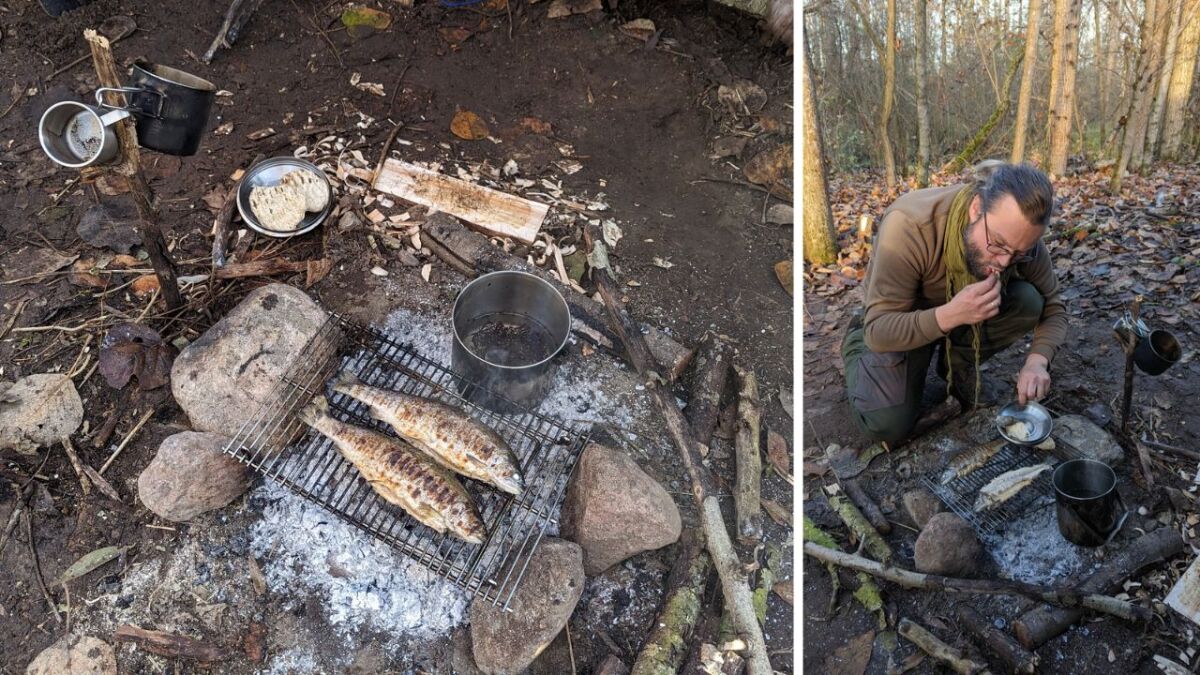 15. Camping Outdoors
Children also find it exciting to camp outdoors. While wild camping is prohibited in Germany, there are designated places that allow it. Here I have created a large list of legal wild camping sites.
Or simply ask the municipality of the respective place. Alternatively, with the appropriate permission, you can also set up a tarp (What is a tarp?). Maybe there is even a fire pit?
Overall, there are some gray areas, which you can take advantage of if you coordinate with the municipality and obtain permission.
If you follow certain rules, you can plan your camping trip with your family without any worries.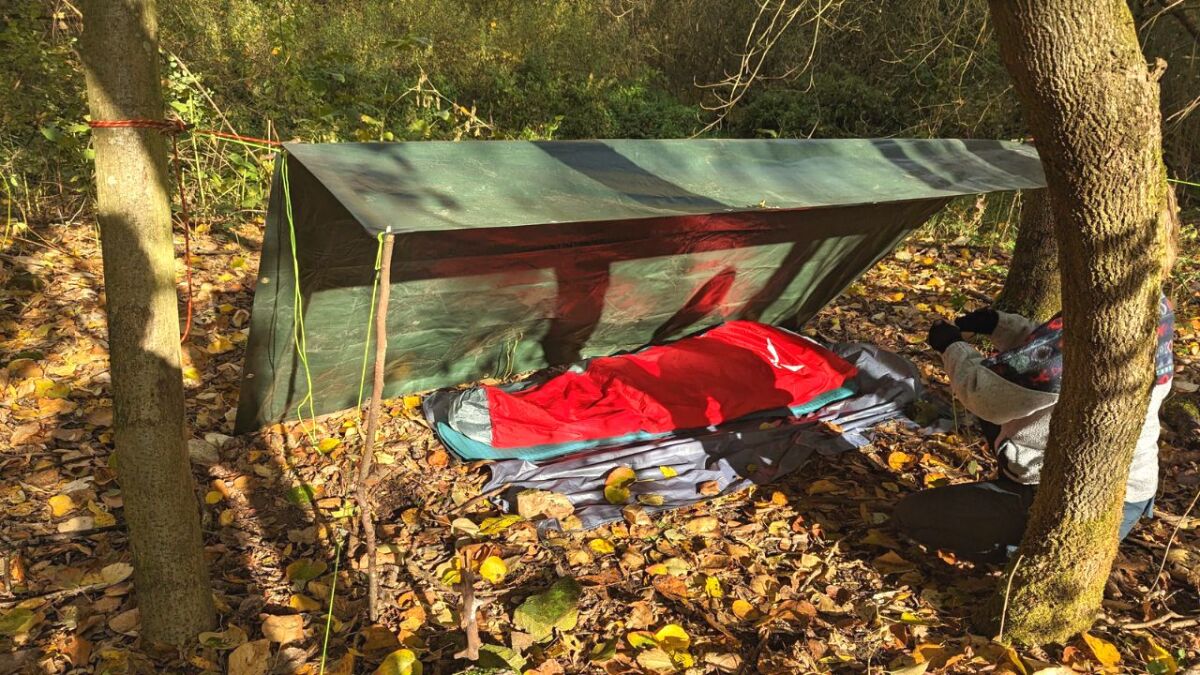 Also read my guides "Is it allowed to have a fire in the forest?" and "Is it allowed to sleep in the forest? [Penalties and alternatives]".
Tip: Alternatively, you can also sleep in your car. In Germany, you are allowed to spend one night in your car to restore your ability to drive.
16. Bushcrafting
My children love Bushcrafting. Building a camp, collecting firewood, cooking outdoors, and exploring nature. This hobby - it's more of a way of life - is diverse and wide-ranging. I recommend my guide "What is bushcraft?".
Getting started with Bushcrafting is easy: grab your backpack, your knife, and provisions. And then you just start walking and choose a few ideas for the day. Read here how to start Bushcrafting as an adult and in the guide "Bushcraft with children" you will learn how to get your children excited about it.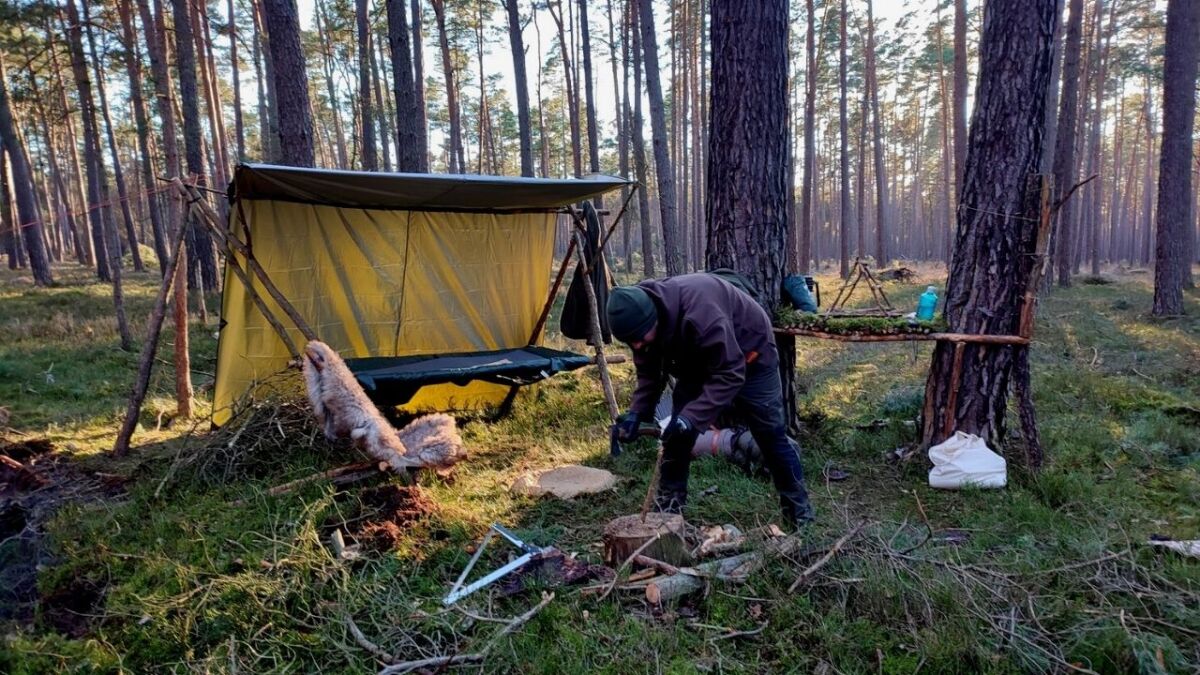 Similar rules apply to Bushcrafting as to wild camping. Sleeping in the forest is not generally prohibited. However, you are not allowed to build anything that even remotely resembles a tent.
A tarp functions as protection against rain, and a hammock is also fine. You can handle everything else with a sleeping pad and sleeping bag.
Make sure that the forest you are in is not private property but belongs to the municipality. There you can discuss your plans in advance with the responsible person or the forest supervisor and obtain permission.
Unfortunately, private owners usually do not live nearby. Therefore, reaching them can be associated with some difficulties.
Fire in the forest is always prohibited unless you have a permit, are the owner/leaseholder of the forest yourself, or you are at an official fire pit.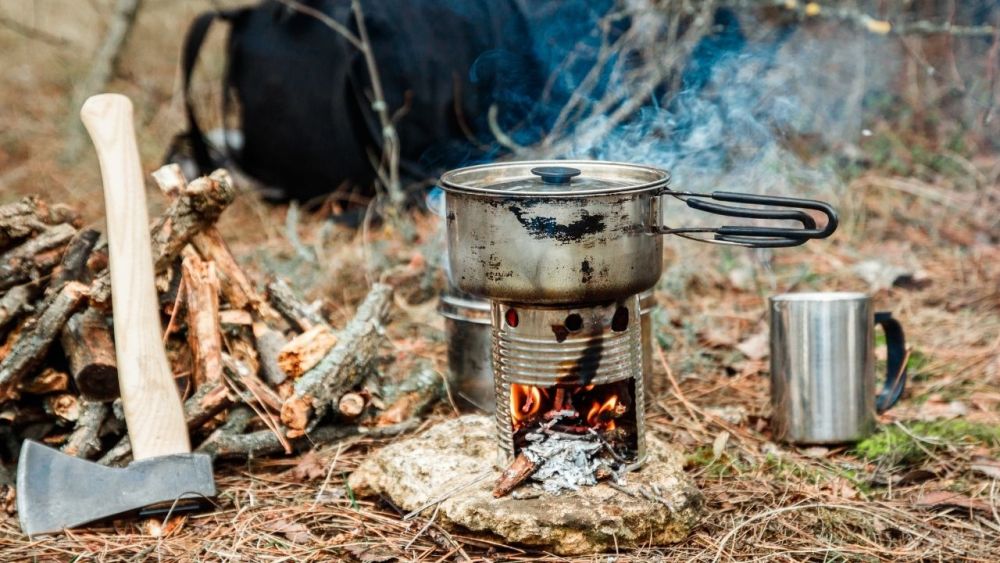 Spending the night outdoors, away from civilization, has a touch of adventure that your children can tell their classmates and grandparents about.
17. Visiting Villages and Castle Ruins
Plan a trip to a city with a historical background, to a nearby idyllic village with crooked houses, to an ancient sanctuary, or a castle ruin.
My children particularly love castle ruins. They play there, explore everything, and find medieval stories very exciting.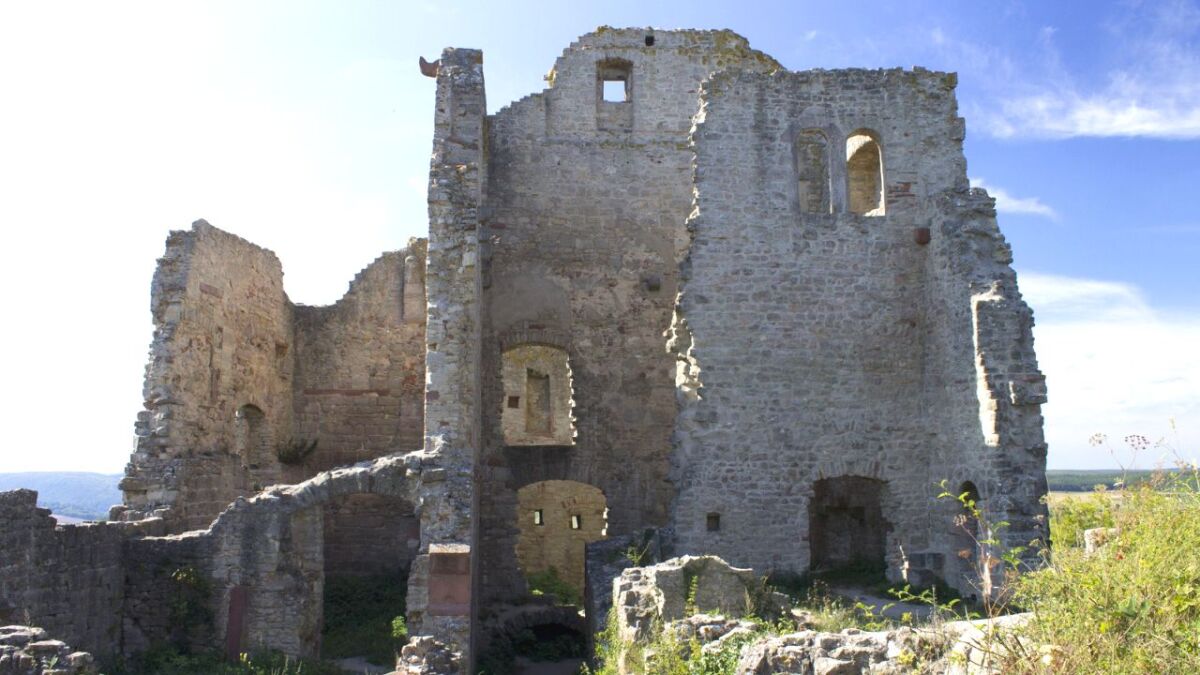 Everywhere where children are allowed to discover something new, they will feel comfortable. Especially here in Germany, there are so many incredible historical castles that often organize medieval games or medieval markets.
Knights in combat, wild barbarians, and stalls with all sorts of delicacies have enchanted every child so far. The most important thing: you are outdoors in the fresh air.
It is also advisable to search for places that offer guided tours. This can lead to, for example, an ancient monastery garden or a farm.
Many children love animals, and being able to watch cows being milked or pigs being fed is also interesting for us as adults.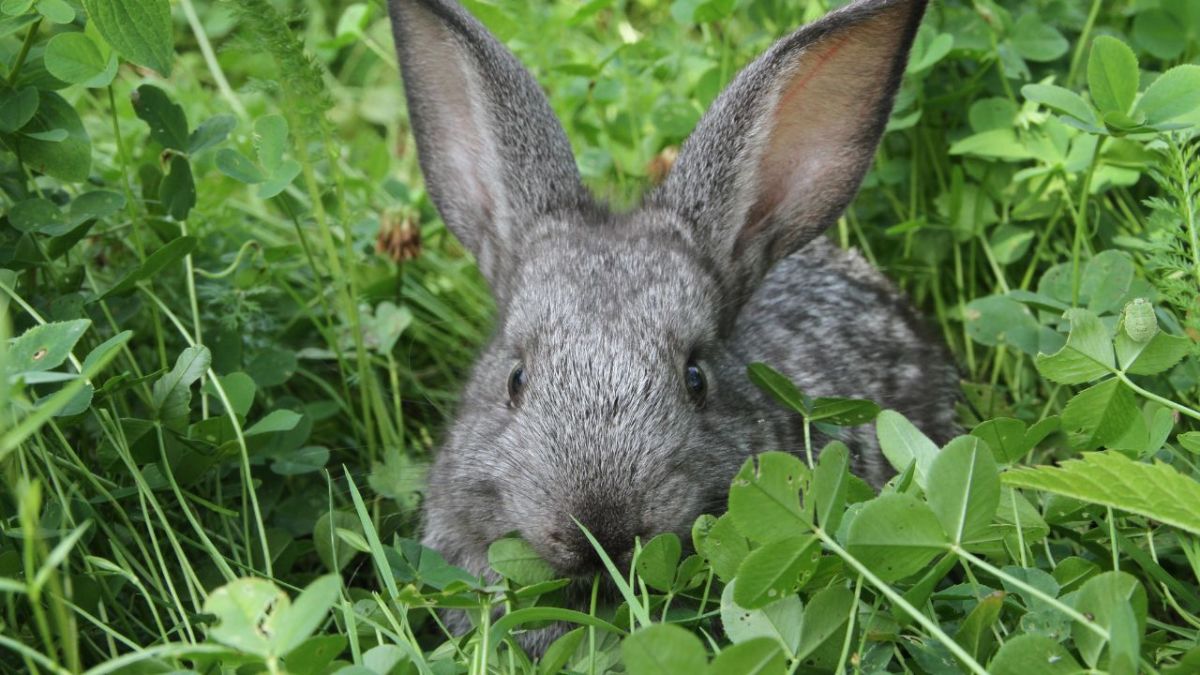 Everyone benefits from this. Whether it's newly acquired knowledge, freshly harvested apples, or warm cow's milk - positive impressions are simply the essence of a successful trip.
And for children, such moments are formative. They will always associate these memories with the word "family".
18. Collecting Stones and Craft Materials
An excursion into nature can also take place in the next field. Just go with your family to a stream or a field to collect stones or craft materials.
Stones, in particular, are more versatile than you might think. You can clean them later and paint them in different colors. You can also attach small messages to them and hide them.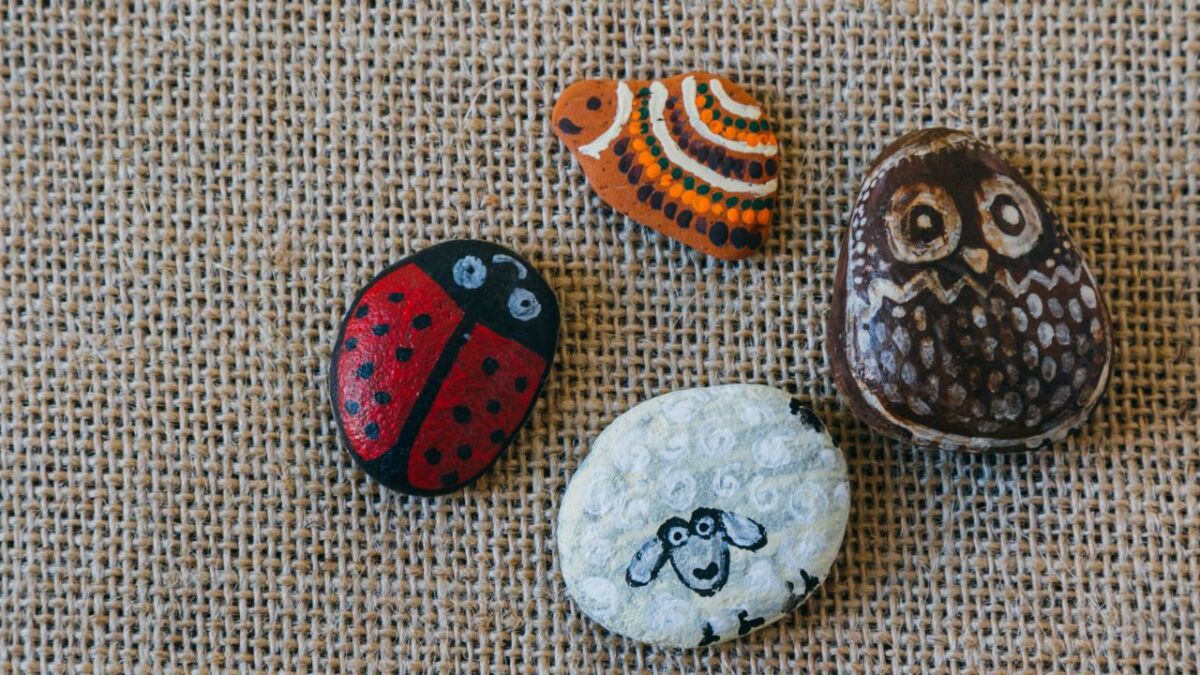 The next person who finds your stone may be having a bad day, and the stone will bring a smile to their face.
Or you can paint the stones together with your family like a rainbow and place them visibly outdoors at the next walk so that they can also bring joy to others.
Decorated with animal motifs, they especially make the eyes of other children light up.
Or collect materials for the next crafting afternoon. Sticks, seashells, acorns, or small stones can be glued together to create small figures or houses. You can create a whole city with them.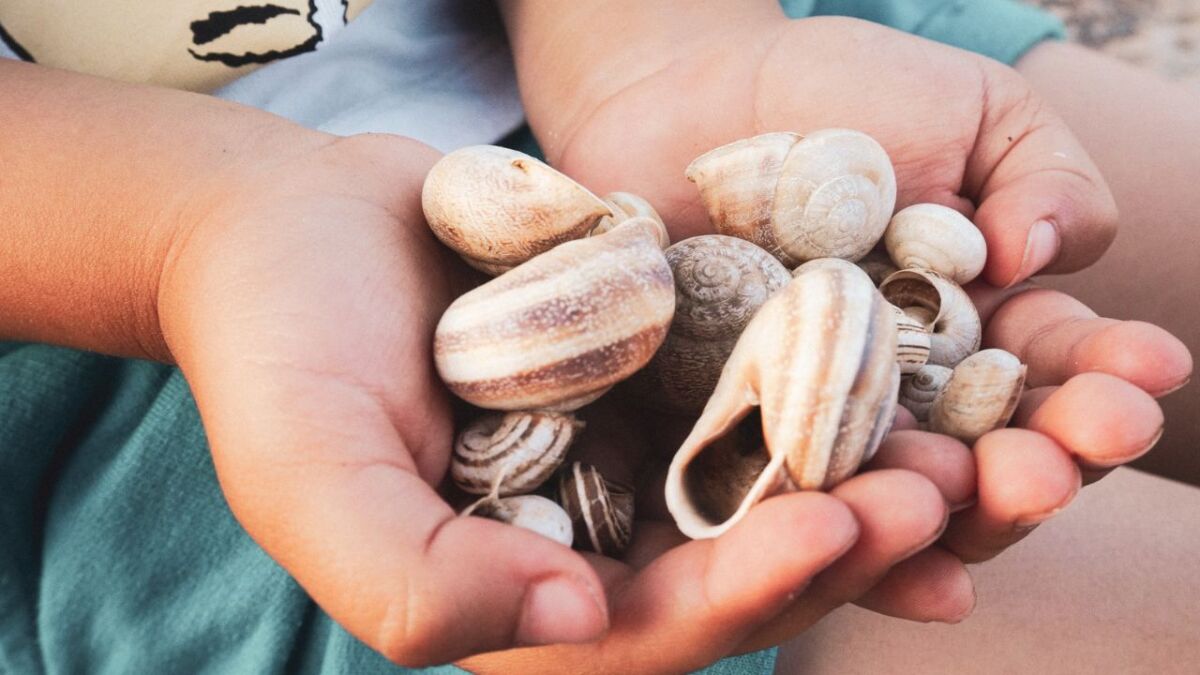 There are numerous ideas and instructions on the internet that you can look at or download together. And then your imagination knows no bounds either.
19. Go Jogging or Play Lawn Games
Running is similarly effective for outdoor exercise. Admittedly, it's not for everyone.
But if you start with short distances and let the children have their pace, there is really nothing against it. Maybe it will even turn into a little competition where the youngest child gets to win.
Alternatively, there are also many games that you can play on the lawn or in your garden. Mini golf, polo, or ball games are just a few examples.
Just think back to your childhood and remember how much fun hopscotch or jumping rope was. Organize small celebrations after each competition, which will motivate the children. But make sure that there are no losers, but that every child is acknowledged.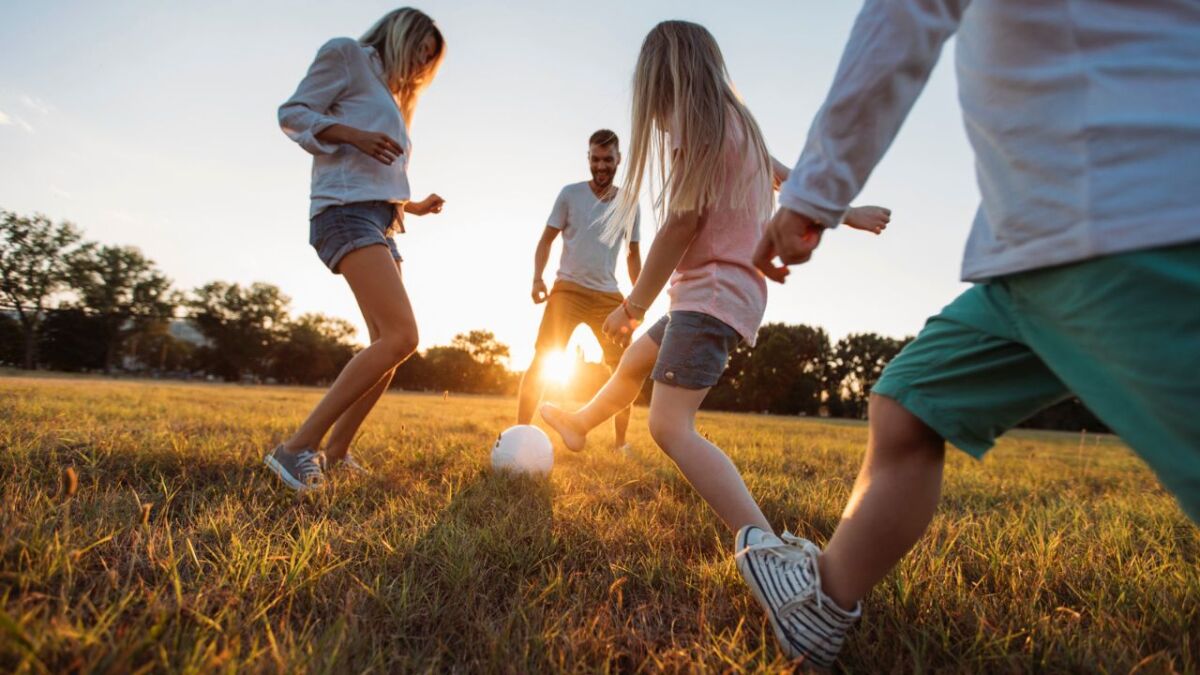 20. Create a Garden
One of the leisure activities that you can also benefit from later is creating a small garden or at least a vegetable patch.
Involve your family. Children love digging in the soil and being allowed to get really dirty. Don't worry about getting them clean, you can always wash them later.
But if they learn early on how the cultivation of their food (through a self-sufficient garden) works, they will gain knowledge that will naturally accompany them.
That's one of the reasons why you should definitely involve them here. Dig the soil together, mark out beds, sow carrots and radishes, or plant potatoes. Sunflowers also prove themselves time and again in such projects.
The growth itself, from the small seed to the fully grown sunflower, is a process from which children can learn a lot.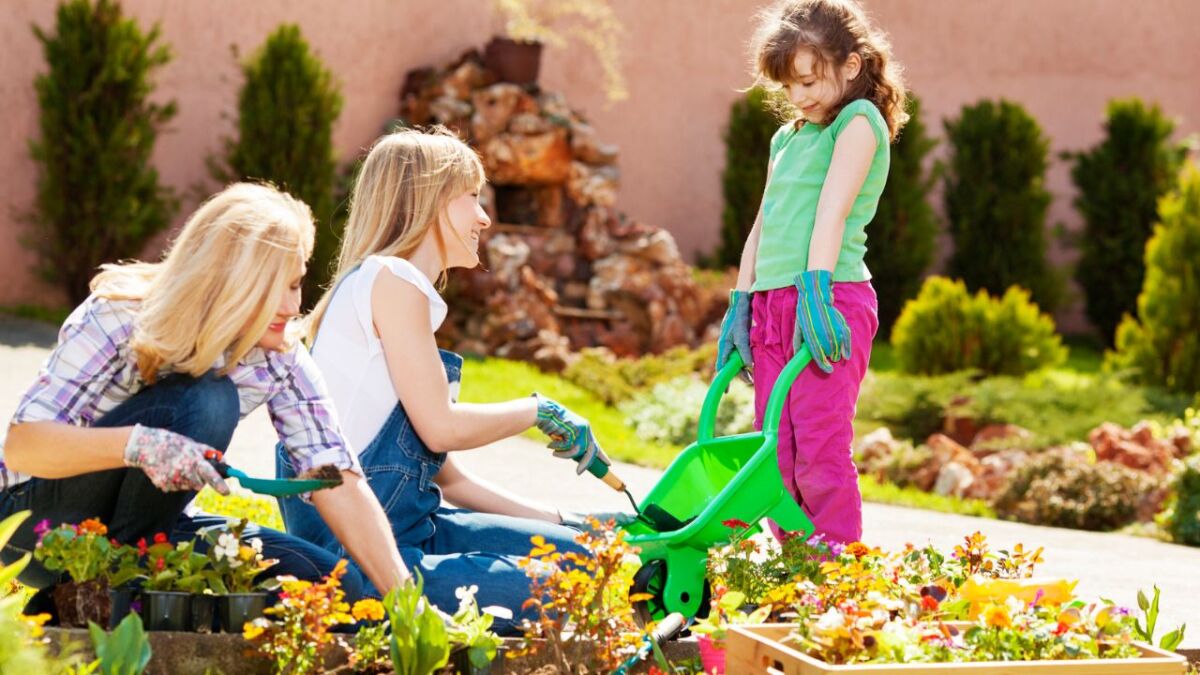 21. Visit a Climbing Park and Tree Climbing
Now we are actually talking about sports. In some forests, so-called climbing parks offer another highlight.
Ropes and pegs are placed on tall trees, allowing you and older children to climb between them.
First, you will be secured so that you don't fall from the tree or the rope in case of a slip.
Safely anchored, you can now climb over high bridges between the trees, climb up or down them, or balance on ropes.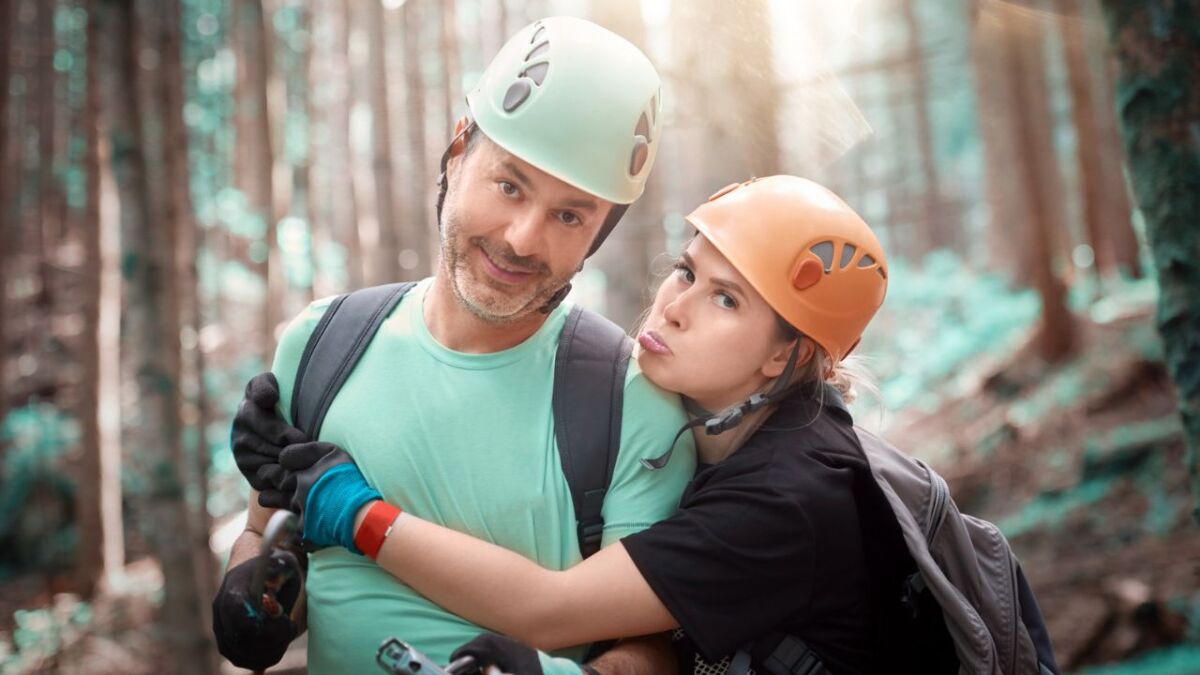 During this activity, you will have to overcome some challenges, and it is the perfect way for people with a fear of heights to gradually overcome it.
For those who are not interested in that, you can, for example, visit a summer toboggan run or in winter, a ski slope or a winter toboggan run. The whole family will surely have fun there.
22. Nature Photography
Photography is a great way to capture and preserve the beauty of nature.
It is a great outdoor activity for the whole family, where children learn to see nature from a different perspective and develop their creative skills.
"In every walk with nature, one receives far more than he seeks." - John Muir
Whether you have a camera or just your smartphone, seize the opportunity to capture nature in all its glory!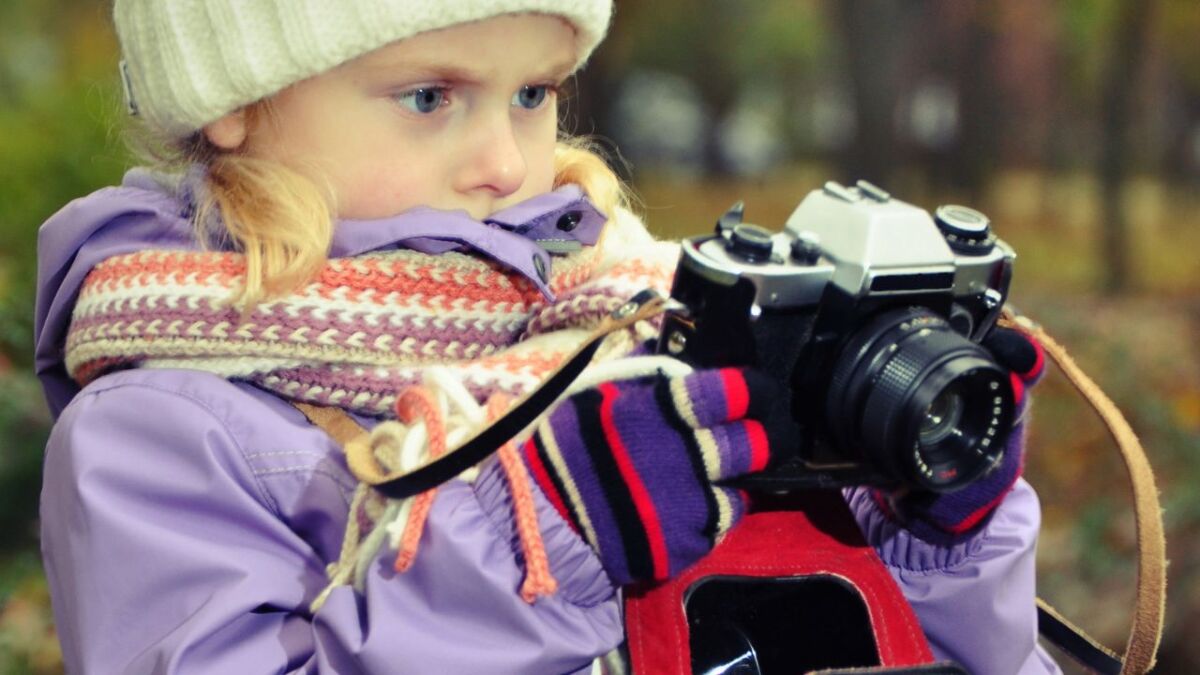 Look for interesting subjects such as plants, animals, and landscapes, and experiment with different perspectives and shooting settings.
Children will be thrilled to take their photos and share the beauty of nature.
23. Nature Art
With nature art, you combine your creativity with nature. Children can explore their surroundings and collect natural materials such as leaves, stones, and branches to create unique artworks.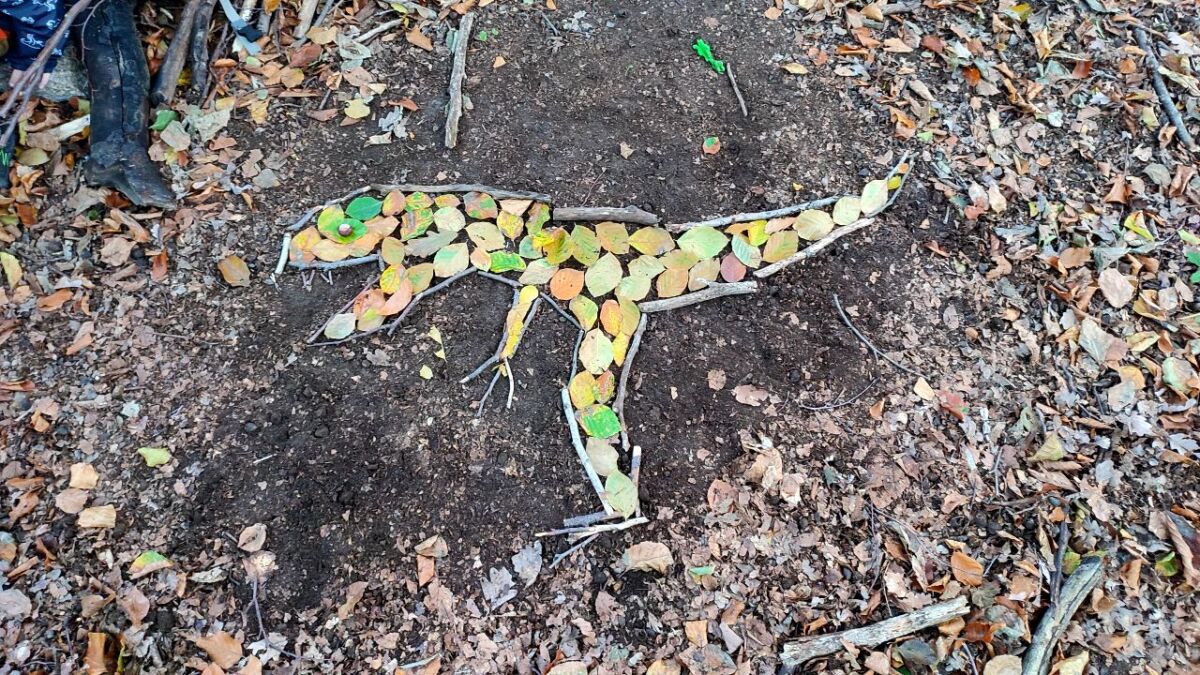 Let your imagination run wild and be creative in designing your works. Tie leaves into crowns, stack stones into towers, or create mosaics from branches and leaves.
Nature art is a wonderful way to encourage children to be more observant of their surroundings and strengthen their motor skills.
It is also a great way to appreciate nature and develop a deeper connection with it.
24. Archery
A few years ago, I discovered an archery stand with my four-year-old son. He really wanted to try it, and I was surprised at how well it worked and how much fun he had.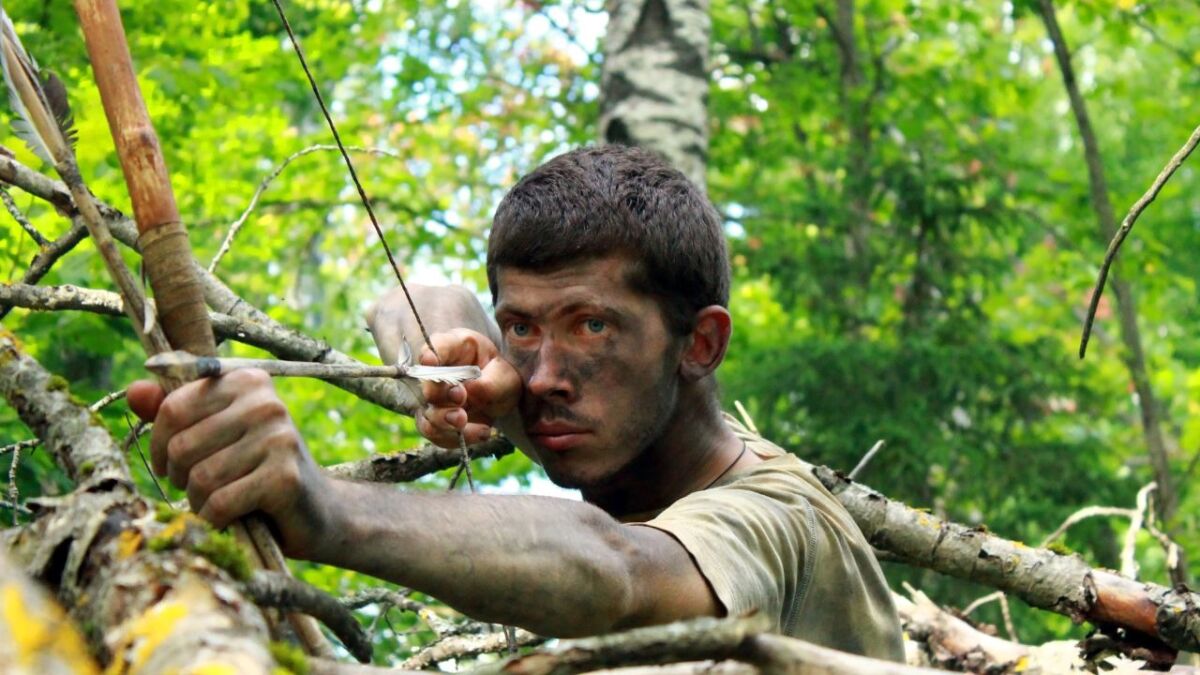 Archery allows you to improve your aiming and concentration skills. It's a great outdoor activity for the whole family.
Practice together with your children and show them how to draw a bow and shoot an arrow. You will see how quickly you make progress and how much fun it is to practice together.
25. Survival Adventure
With a survival adventure, you can test your outdoor survival skills. You will learn how to build a shelter, make a fire, and take care of yourself.
And even if that sounds very exciting to you, don't be discouraged. There are survival courses that children can also participate in.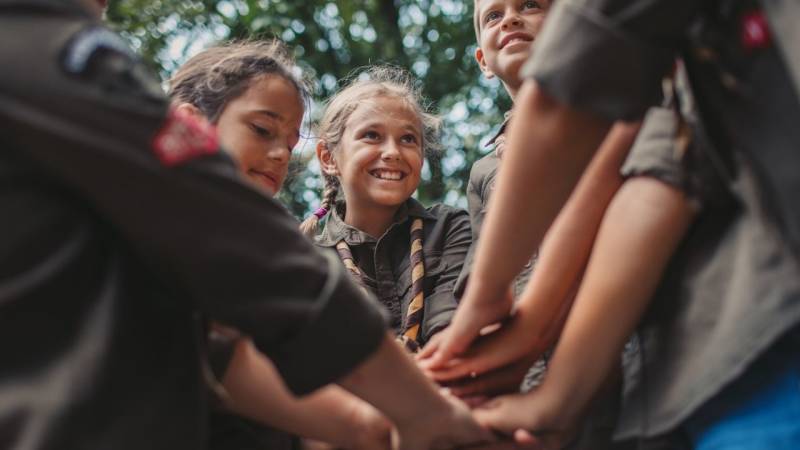 It is truly a memorable experience for the whole family and a great way to connect with nature.
Face the challenges and learn to move confidently and independently outdoors. Surprise your children with a unique survival adventure and show them that you are up to any challenge.
Check out some survival training courses here or find wilderness schools that offer survival courses on the website wildnis-schulen.de.
26. Outdoor Cooking Class
With an outdoor cooking class, you can strengthen your camping cooking skills. Learn how to start a fire and prepare delicious meals.
Here, you also have the option to spend time with your family and try out new dishes.
Share the adventure and the taste of homemade meals with your family and create great memories.
Surprise your children and show them that camping can be not only fun but also culinary diverse.
27. Horseback Riding
Experience nature from a new perspective! Get on a horse and explore forests, fields, and meadows. You will be surprised how the landscape changes from this height and how much more you can discover.
Not only is riding itself a unique experience, but also the closeness to the horses is indescribable. You will feel their strength and gentleness and feel connected to them in a very special way.
Whether you are already experienced in horseback riding or trying it for the first time, it is an outdoor activity suitable for the whole family. Spend time in the fresh air, learn something new, and experience unforgettable moments.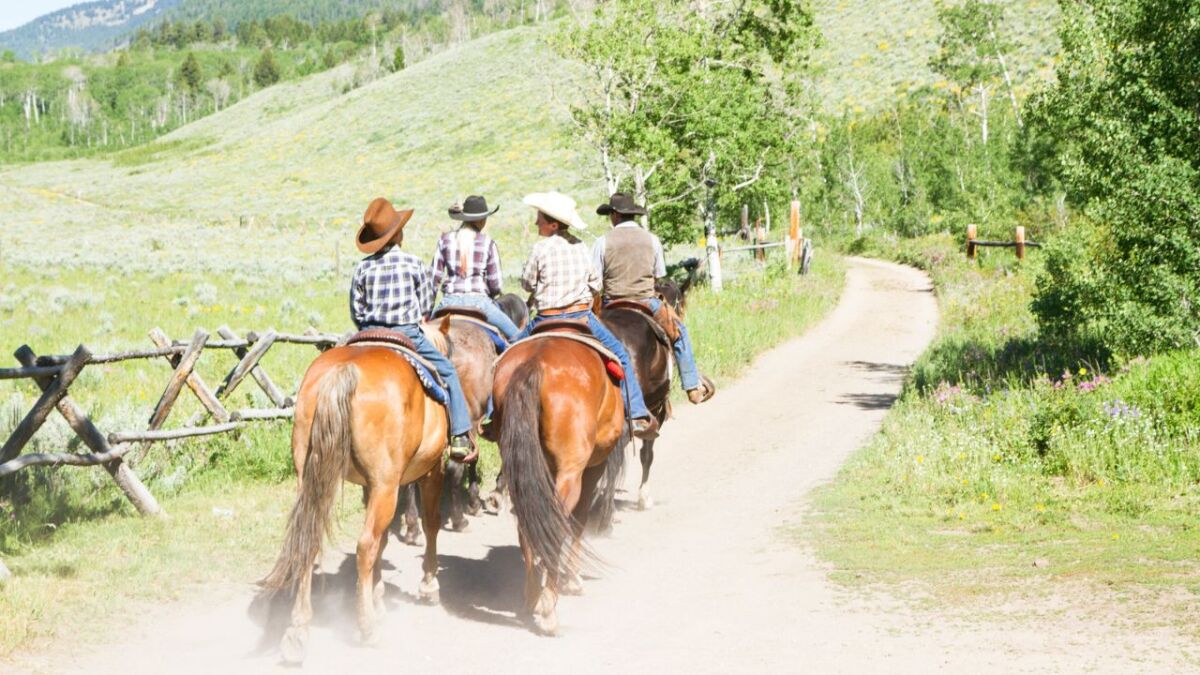 28. Bike Tour
Get on your bike and explore the surroundings on an adventurous bike tour. Feel the wind in your hair and enjoy nature to the fullest.
With your family by your side, the bike tour becomes a great experience. Discover new landscapes, immerse yourself in the beauty of nature, and learn to see the environment from a new perspective.
You can also combine a bike tour with other outdoor activities, such as a picnic, plant identification, or a swim in the lake.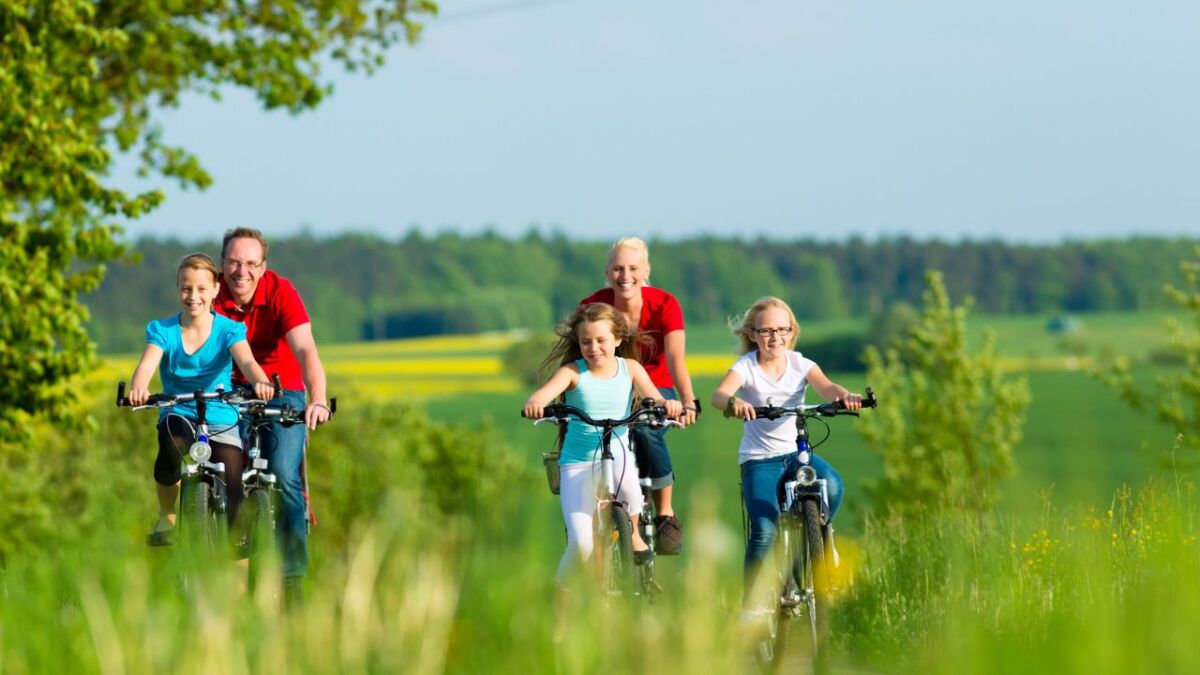 29. Via Ferrata
A via ferrata is a great activity for families with older children. There, you can indulge your sense of adventure and challenge yourself.
But remember that via ferratas are not without risk, and it is important to have the right equipment and instructions. You may also want to involve an expert who can guide you as a family.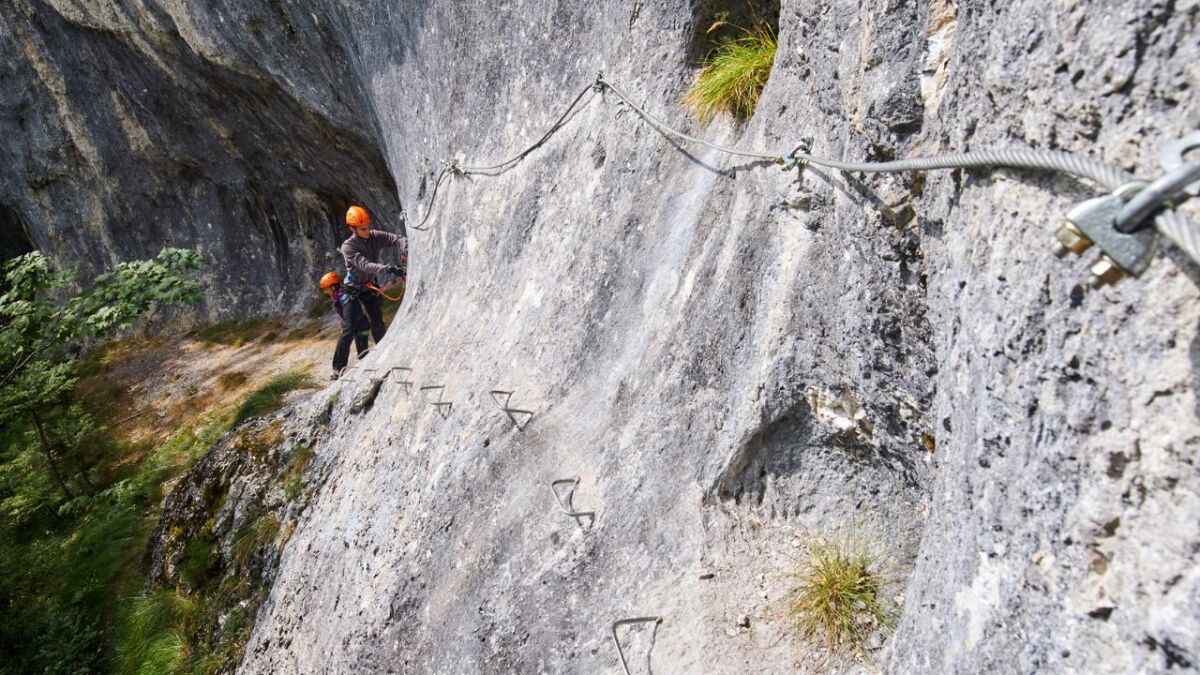 30. Waterfall Exploration
The waterfalls are breathtaking and offer an unforgettable experience. So why not take a family trip to a nearby waterfall and enjoy the beauty of nature?
With the right footwear and a picnic blanket in your backpack, you can cool off and relax in the cool water.
And who knows, maybe you will even discover a new favorite spot where you will love to go again and again. So grab your family and explore the world of waterfalls.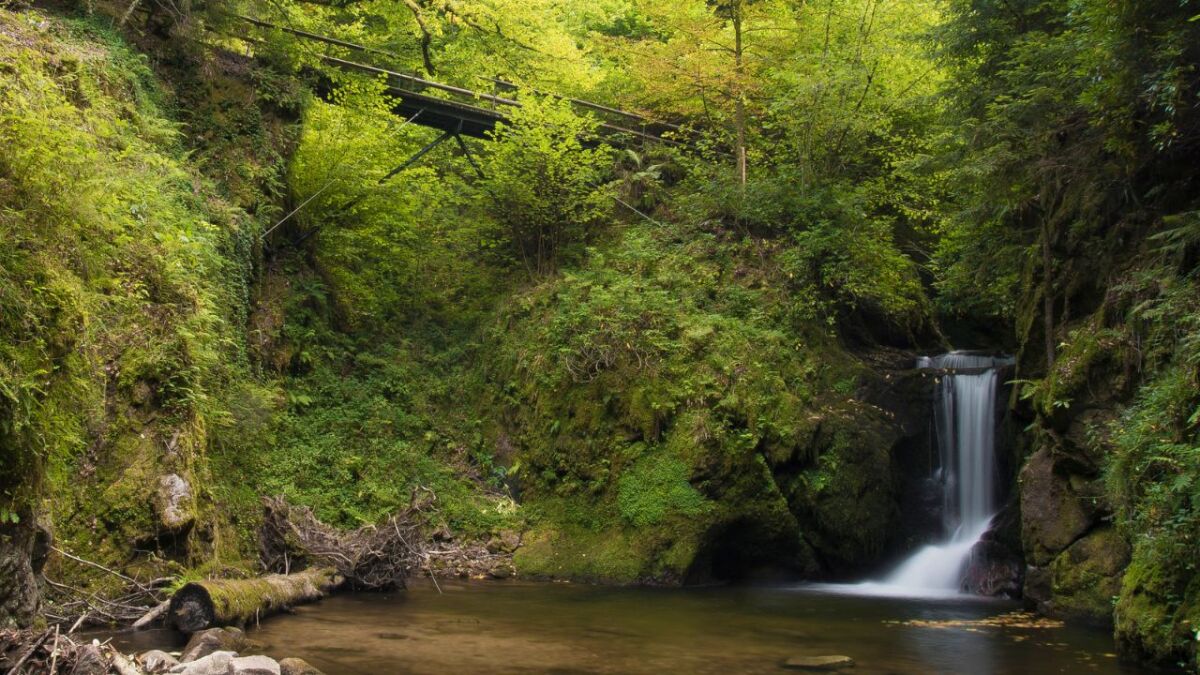 31. Kite Flying
Feel the wind in your hair and the freedom as you watch your self-made kite soar in the sky.
Build a kite together and fly it in the park, in the field, or at the beach.
Share this moment with your family and enjoy the feeling of lightness. Whether you are a beginner or an experienced kite flyer, it is always an unforgettable experience.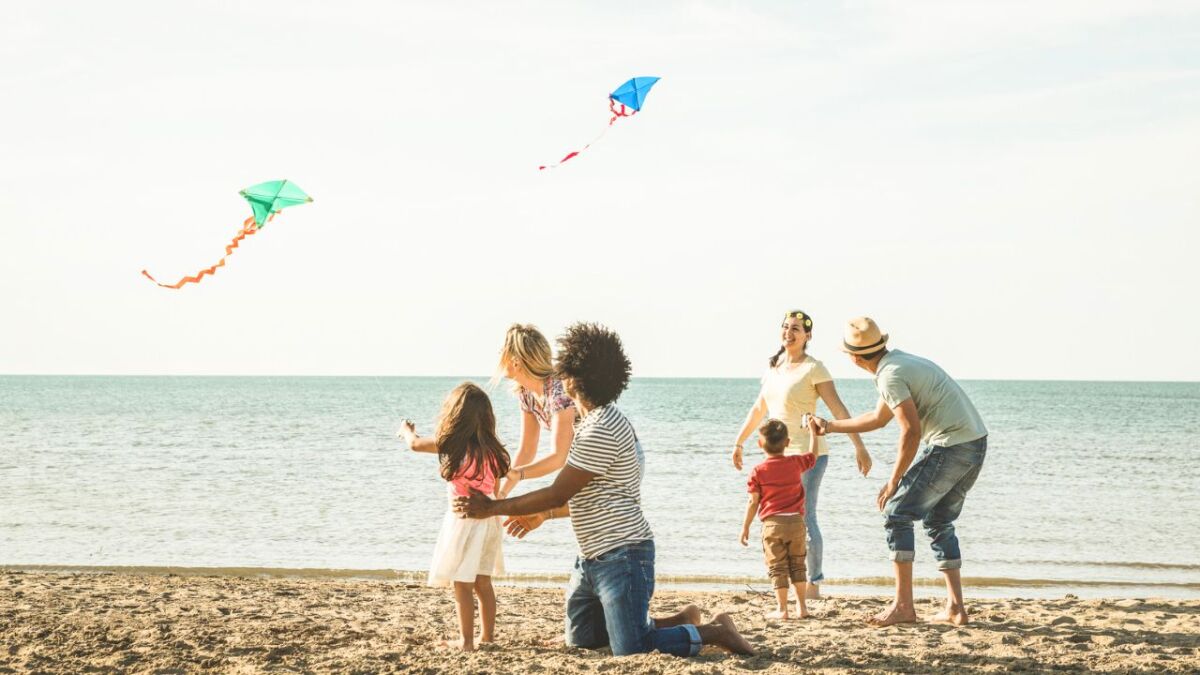 32. Mountain Biking
Your children are getting older, and you have mountains nearby? Then mountain biking might be an interesting idea for more outdoor time?
Explore the landscape on a mountain bike and challenge yourself. The great thing is that you will make good progress and see so much. Ideally, you can also stop at a mountain hut and enjoy the day together as a family.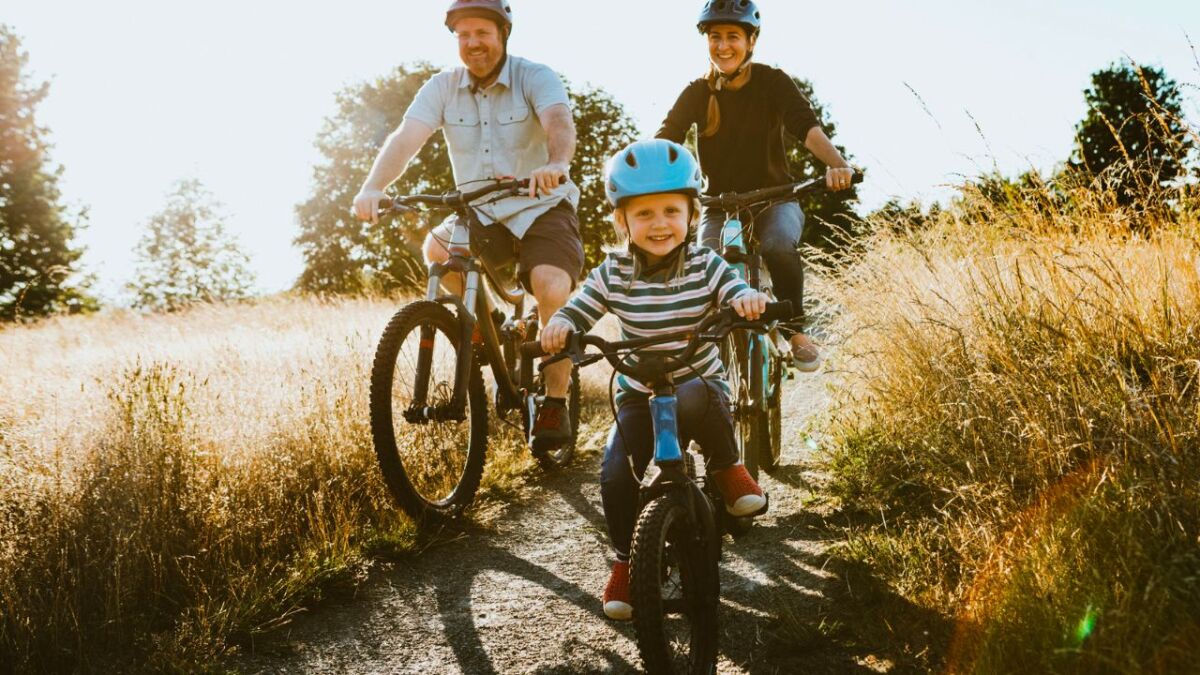 33. Mapping
If your children enjoy drawing, you could also explore the surroundings and create a map of it with them.
This is not only a nice outdoor activity but also trains orientation and drawing skills.
Furthermore, this activity can be well combined with others. Where are certain plants located? Where is the nearest shelter in case of rain?
Read more about mapping and how it helps you learn with your children here.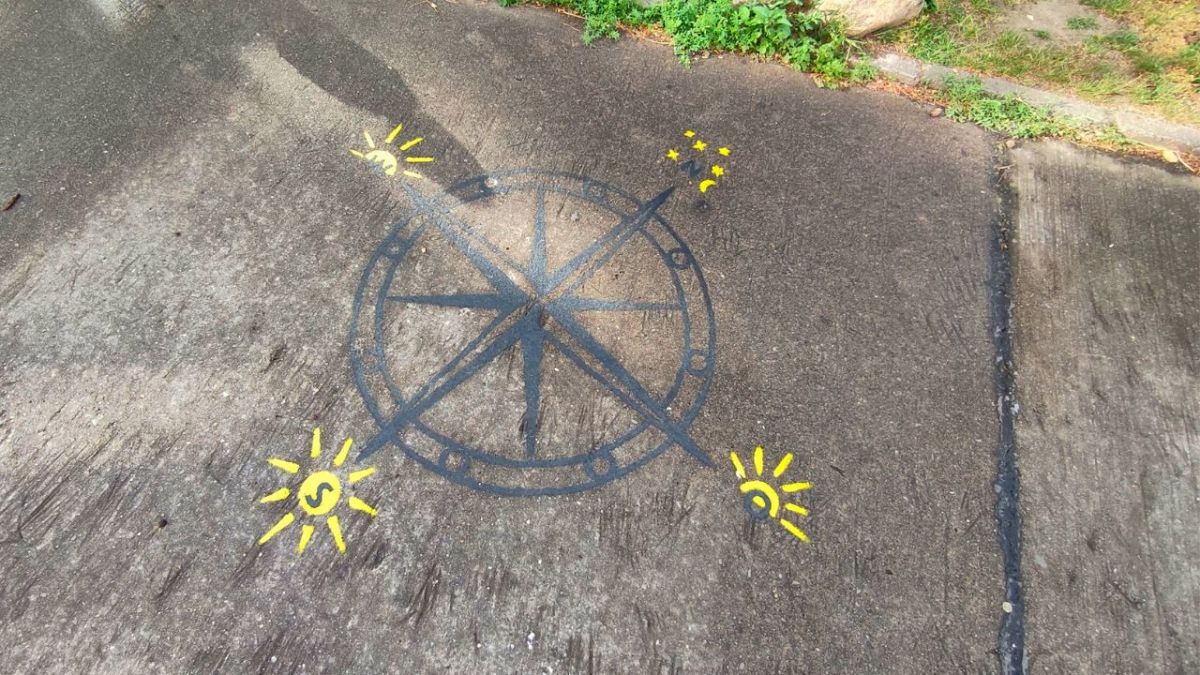 Conclusion
With all the activities I have mentioned, only a few things are important. No matter which one you choose in the end:
as a family, they are twice as much fun
you are outdoors in the fresh air
you reduce stress and relax
I hope I could give you some inspiration and insights. Movement and fun in nature go perfectly together, and you are doing something for your overall well-being.
Nature is the best doctor. It is an advisor and protects your mind from too much sensory overload. This is extremely important in our turbulent times to slow down, free yourself from stress, and unwind.
All of this is possible. The only thing you have to do is go outside now.
I wish you a lot of fun with the activities, and you are welcome to share your experiences in the comments. I and all the readers are also excited about new suggestions and ideas!
This guide is part of the "Outdoor with Kids" series, and here you can find more:

Was this guide helpful?
15 people found this guide helpful.
5.00 out of 5 points (15 Ratings)