Back to german article
How you properly and sustainably go to the toilet in the forest
How do you properly go to the toilet in the forest? Are you allowed to use toilet paper? Or wet wipes? An uncomfortable topic and today I'm talking about it.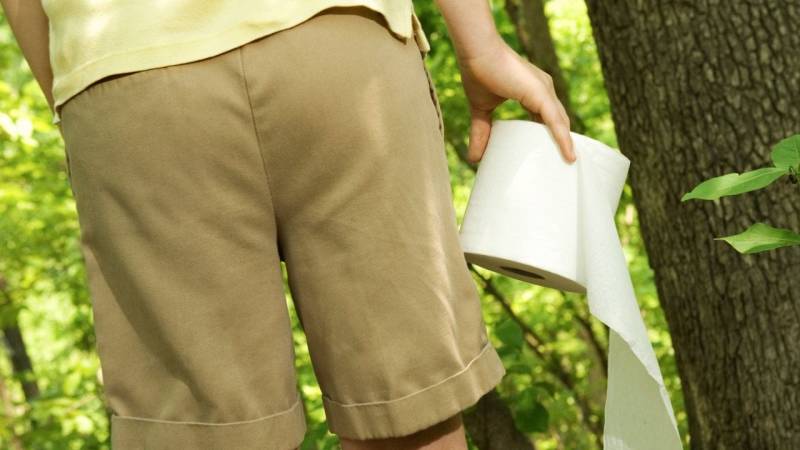 ---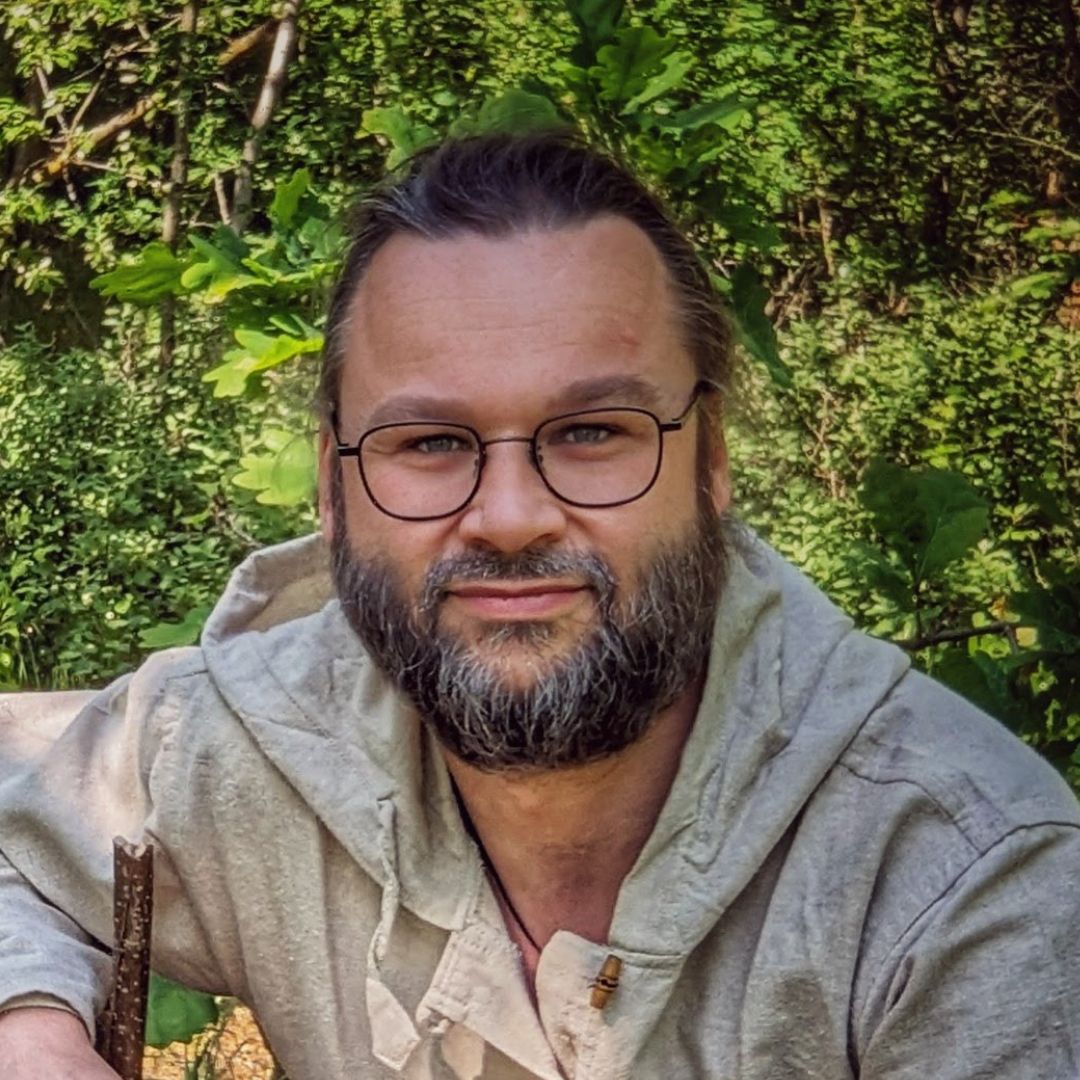 ---
👉 The key facts from this guide
If you need to go to the bathroom in the wilderness, you should do it like the animals: dig a small hole for your "business" and bury it afterwards. This is the cleanest method for nature.
Avoid using toilet paper or wet wipes as they are not easily biodegradable. Instead, you can use natural materials like large leaves or snow.
If you are traveling with multiple people, create a latrine for long-term use. It should be at least 50 meters away from water, hiking trails, and camping sites.
Hygiene products such as tampons, pads, wet wipes, tissues, and diapers should not be left in nature. Collect your waste in a small bag and dispose of it in the nearest trash bin.
How do you go to the toilet in the forest?
Where do you do your big business?
And how do you do that in harmony with nature?
Are you allowed to use toilet paper? Or even wet wipes?
An unpleasant topic and today I am talking about it.
I will answer the most important questions and give you tips.
Preparing for Your "Business"
Bushcrafters and survivalists are nature lovers. We strive to leave the wilderness as we found it.
Therefore, we must make as little dirt and garbage as possible.
If you just need to pee, simply go into the woods. You don't need to take any further measures.
But what if you need to do your "big business"?
I'll tell you a trick: do it like the animals. It's the easiest and cleanest way for nature.
Dig a small hole where your "pile" and the rest can go. Lift the soil so you can cover the hole later.
Cats, dogs, and other animals do that too.
Afterward, you bury everything and no one sees or smells that you were there.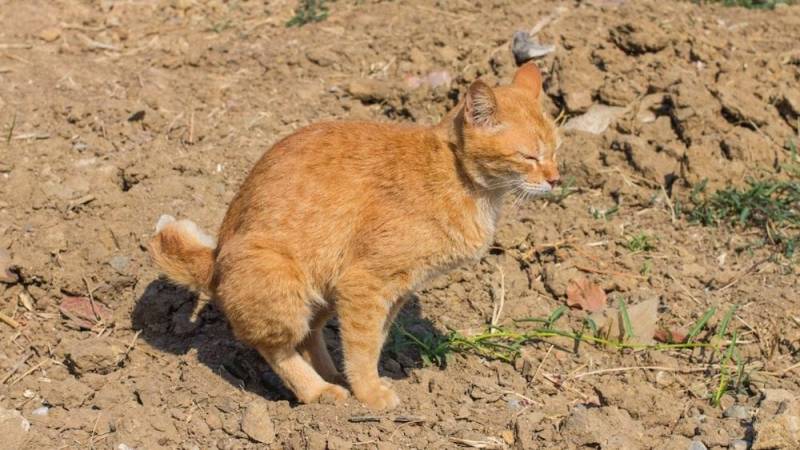 Here are a few tips:
Dig the hole deep enough so that everything really disappears - but it doesn't have to be 30 cm deep. Often 5 to 10 cm is enough.
Go at least 50 meters away from water, hiking trails, and campsites to go to the toilet.
Watch out for poisonous plants, ant hills, and beehives.
Choose level ground when urinating.
Place a stick upright where you dug the hole.
The latrine for multiple people
If you are not traveling alone, a "space" must be created for bathroom breaks.
The best way to achieve this is with a long-term use latrine.
If I conduct a wilderness camp, then my forest toilet for the participants usually looks like the one in the picture.
However, the latrine is not really suitable for "number one" business. Ideally, the latrine should remain as dry as possible, as this reduces the formation of odors.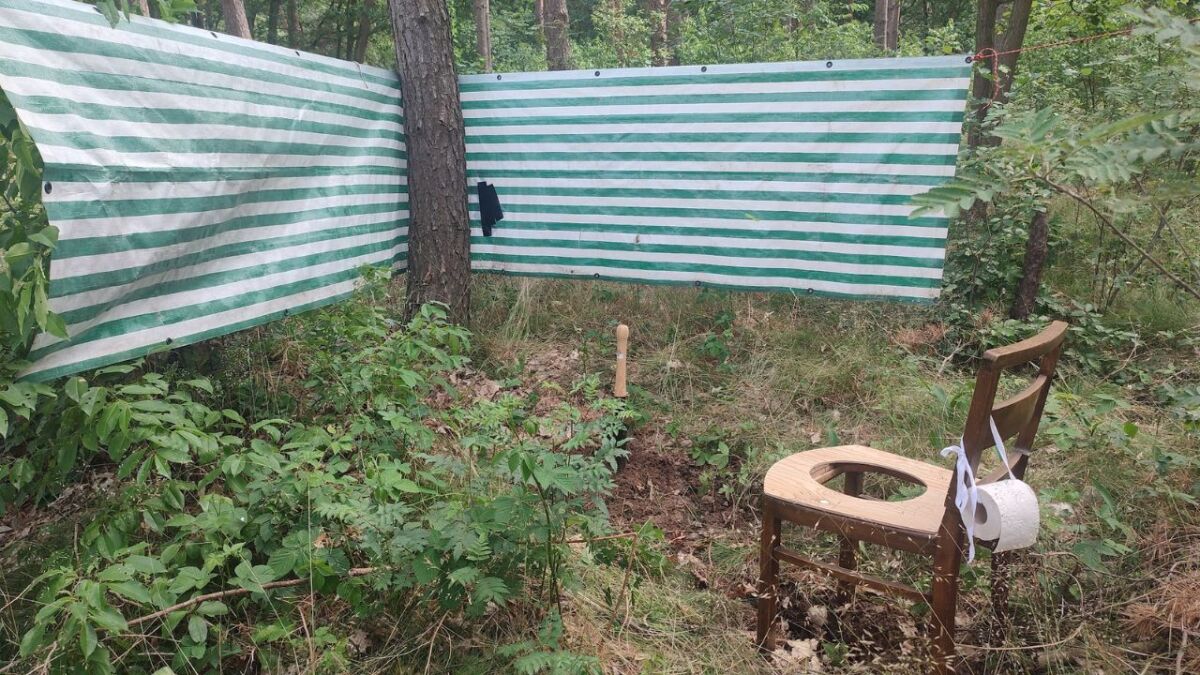 That's how it works:
Dig a rectangular hole that is approximately 2 meters by 1 meter in size.
On the long sides of the hole, build a shield made of willow wicker or branches (privacy screen). A tarpaulin is also possible here.
On the left or right side, there is soil to cover the "pile".
Optional: Stretch a safety cord on the left and right sides.
Here is a graphic showing the construction of the latrine: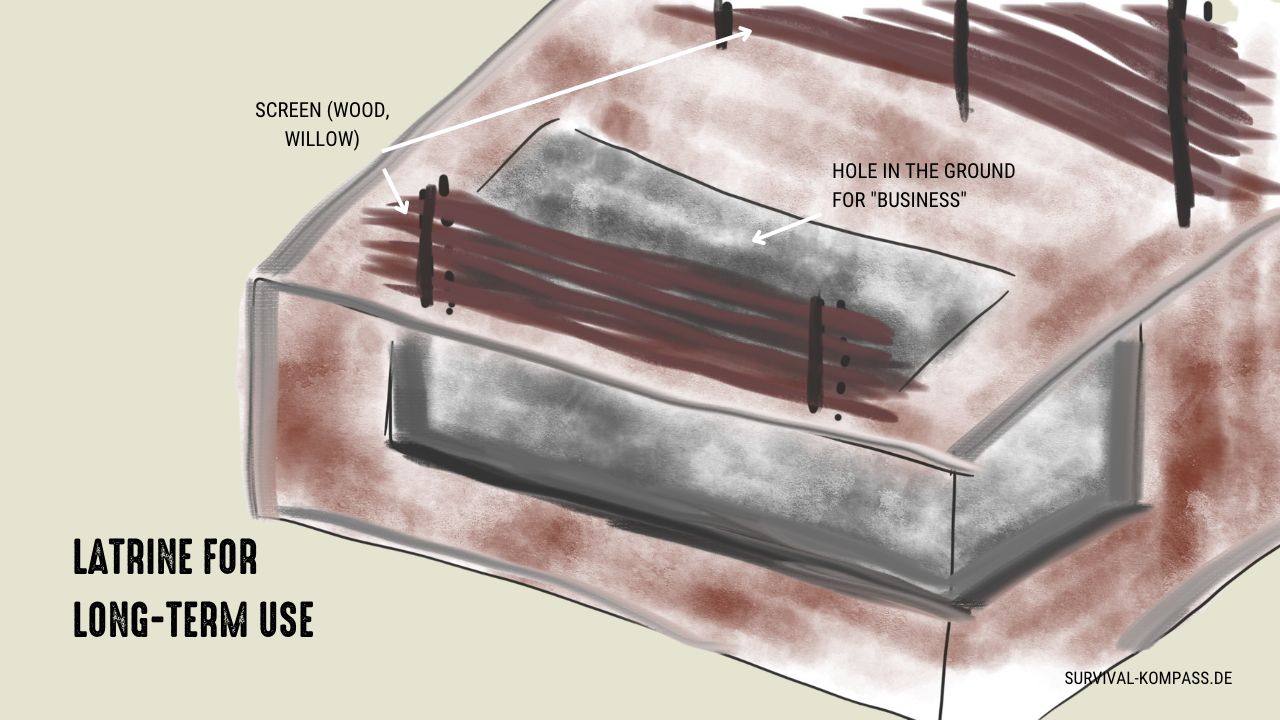 What you use to "wipe"
We use toilet paper or moist toilet paper at home in Germany.
But please refrain from using moist toilet paper or wet wipes in the forest. Both of them decompose poorly and slowly because they are not made of paper, but of sturdy nonwoven fabric.
Even toilet paper is not ideal, but still better than those solid wet wipes.
The best way to clean your buttocks is to use natural materials, such as:
Large leaves (multi-layered are more tear-resistant)
Water (but do not pour it back into the stream or lake!)
Snow, if it's winter (I know, it will be freezing on the buttocks)
And if you have nothing at your disposal, then your hands have to believe in it. Yes, that sounds disgusting at first. Then clean your hands in the grass and with soil.
If you use leaves, make sure they are non-toxic, non-stinging, or non-burning plant leaves. Stinging nettle leaves are therefore not suitable.
I recommend large leaves from maple or beech trees.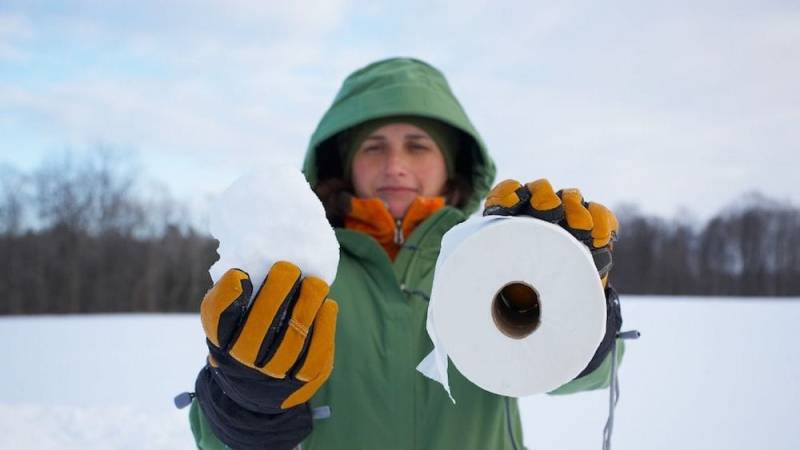 How to handle other hygiene products?
Bushcraft and survival is not just for men. There are also women who enjoy going into the wilderness. And everyone needs more or less certain hygiene items.
Well, these products don't belong in nature:
Tampons
Pads
Wet wipes
Moist towelettes
Tissues
Diapers for children
All products are incredibly difficult to break down naturally and sometimes only decompose over several decades.
Imagine if everyone threw their hygiene products into nature. The forest would be full of garbage.
So, always take a small bag with you and collect your waste there. You will surely find the next trash can and then dispose of everything there.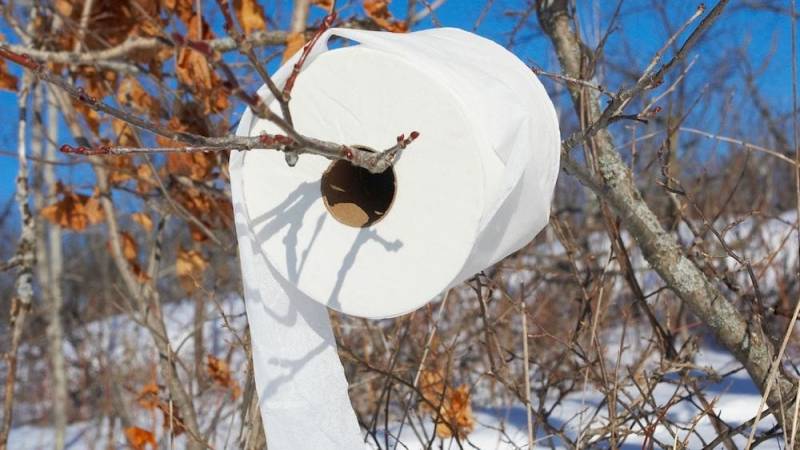 Summary
Going to the toilet in the wilderness is not difficult. Personal hygiene and environmental protection can be reconciled.
Do it like the animals: dig a small hole.
Use as little toilet paper as possible and avoid all other types of supposed paper.
Or use 100% biodegradable wipes if possible.
Here is my recommendation:
Travel Buddy Große biologisch abbaubare Feuchttücher - Camping, Festival, Wandern, Reise, Zelten - Zubehör, gadgets, essentials, Tücher
DUSCHE, WO ES KEIN WASSER GIBT: Diese Körperreinigungstücher sind nachdenklich für Momente, in denen das Duschen hart oder unmöglich ist, groß genug und befeuchtet und mit Aloe Vera angereichert, um Ihnen ein geruchloses, problemloses "Wasserloses Bad" von Kopf bis Fuß wie ein Babypopo ohne lustigen Geruch zu bieten. Verleiht ein Gefühl von Sauberkeit, Frische, "Menschlichkeit" und Selbstvertrauen.
FÜR EIN LEBEN UNTERWEGS: Diese persönlichen Hygienetücher sind Camping, Fitnesstraining, Backpacking oder überall dort, wo eine Dusche schwer zu bekommen ist. Diese Reisetücher entfernen Schmutz, Schweiß, Körpergerüche und Öle im Handumdrehen! Fühlen Sie sich NIEMALS wieder unwohl in der freien Natur! Klicken Sie jetzt auf "In den Warenkorb"!
FÜR DEN KÖRPER: Skeptisch gegenüber Tüchern die parfümiert und klebrig sind? Diese hier NICHT. Travel Buddy Körpertücher sind mit einer beruhigenden Formel formuliert, die hypoallergen, alkoholfrei, parabenfrei, latexfrei und nicht sensibilisierend sind und mit Aloe Vera und Vitamin E angereichert sind, um Ihren Körper gepflegt und OHNE sich klebrig oder duftend lustig zu fühlen.
EXTRA GROSS, STARK und EXTRA BEFEUCHTET: Jedes Erwachsenentuch (20x30CM) und gut befeuchtet, was bedeutet, dass Sie mit einem einzigen Tuch Ihren ganzen Körper effektiv reinigen können. Wunderschön verpackt, so dass sie eine fertige und durchdachte Geschenkidee für Familie und Freunde sind.
: Natürlich sanft und reinigend für Ihren Körper und dennoch sicher für die Umwelt. Diese 100% biologisch abbaubaren Feuchttücher zersetzen sich in der Natur. Sie können in der Wildnis frisch werden oder im Wald kacken gehen und sich keine Sorgen um Wischtücher machen, da sie biologisch abbaubar sind. Cool, oder? Alternativ können Sie diese begraben oder verbrennen, da sie aus Bambus und nicht aus Kunststofffasern bestehen.
9,99 €
View Product
If you use hygiene products, take them with you. Use small bags that can be securely closed.
P. S.
Did you know that wet wipes and moist toilet paper should not be flushed down the toilet? They clog the sewer system. Always throw them in the trash! Because wet wipes are not paper, but tear-resistant fleece.
---
How did you like the tips on the topic?
Do you have any other ideas for "cleaning up"?
Write your opinion in the comments!

Was this guide helpful?
85 people found this guide helpful.
4.78 out of 5 points (90 Ratings)