Back to german article
How you clean, care for and waterproof your hiking boots
Hiking boots are an important piece of equipment for all hikers. Here you will find a guide to the care and impregnation of your hiking boots.
---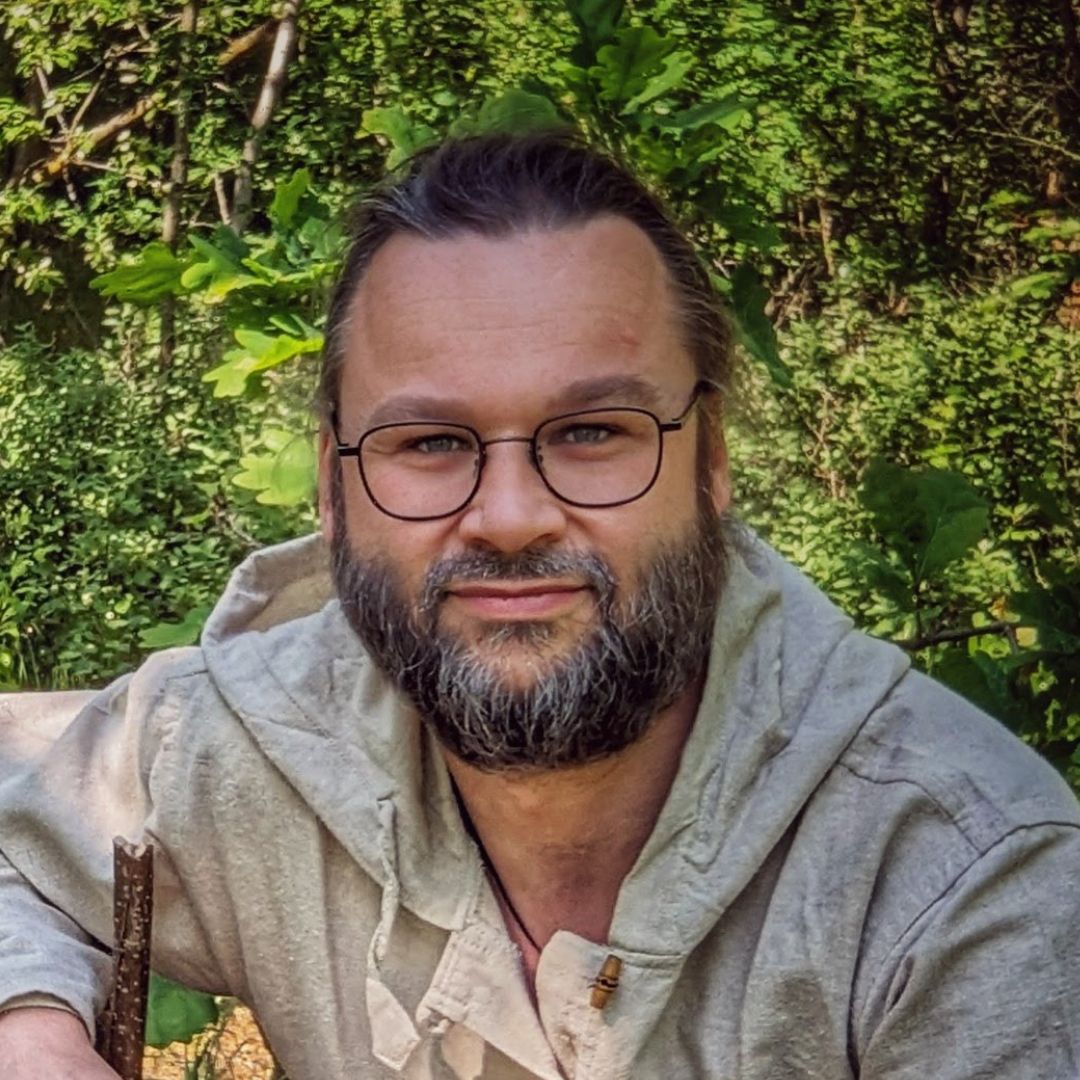 ---
👉 The key facts from this guide
Regularly clean your hiking boots to extend their lifespan and avoid odors.
Thoroughly wash the shoes from the outside and inside, removing laces and insoles.
Let the shoes dry in a warm place, but avoid direct heat sources such as heaters or sun.
Impregnate your shoes with a water-repellent spray or wax to make them waterproof.
Use shoe wax for leather shoes, but be careful not to heat it if the shoes have a breathable membrane.
For shoes made of synthetic textiles, a water-repellent impregnation spray is suitable.
Good hiking shoes are expensive, and it can be really difficult to keep them in top shape.
Washing the hiking shoes is a pure waste of time and money if done incorrectly, as the dirt quickly comes back.
Furthermore, you risk ruining your expensive shoes by using something that can cause problems with the materials inside.
In this guide, you will find everything you need to know about thoroughly washing your hiking shoes and other care tips.
Always make sure to take care of them properly to get the most out of your investment.
Why you should clean your hiking shoes regularly
It cannot be denied that hiking can be strenuous for your shoes.
But regardless of what you do, the upper material bends and folds with every step, your soles rub against the ground with every step, and moisture seeps in through sweat.
With a few tips, shoe care can become child's play. You can increase the durability and water resistance of your shoes and extend their lifespan by taking proper care of them.
By regularly taking care of your shoes, you also prevent the formation of odors and stains.
Since hiking shoes are an important part of hiking equipment, they should be in good condition and clean so that you can hike comfortably as a hiker.
In this post, I will give you some tips on how to maintain and clean your hiking shoes regularly.
I hope that this information helps you take care of your shoes so that your feet don't hurt while hiking or engaging in other activities.
How to care for hiking shoes?
Hiking shoes are a type of footwear designed for hiking, walking, and other outdoor activities.
They need to be properly cared for to last long. Here are some tips for taking care of hiking shoes.
Washing shoes
Clean your dry shoes with a brush or a damp cloth to remove dirt, knock off the coarse dirt from the soles
Then remove the shoelaces and insoles
Afterward, thoroughly wash the shoes over the sink from the outside and inside
Inside, wash the shoes only with water and soap, without a brush, as it can damage the membrane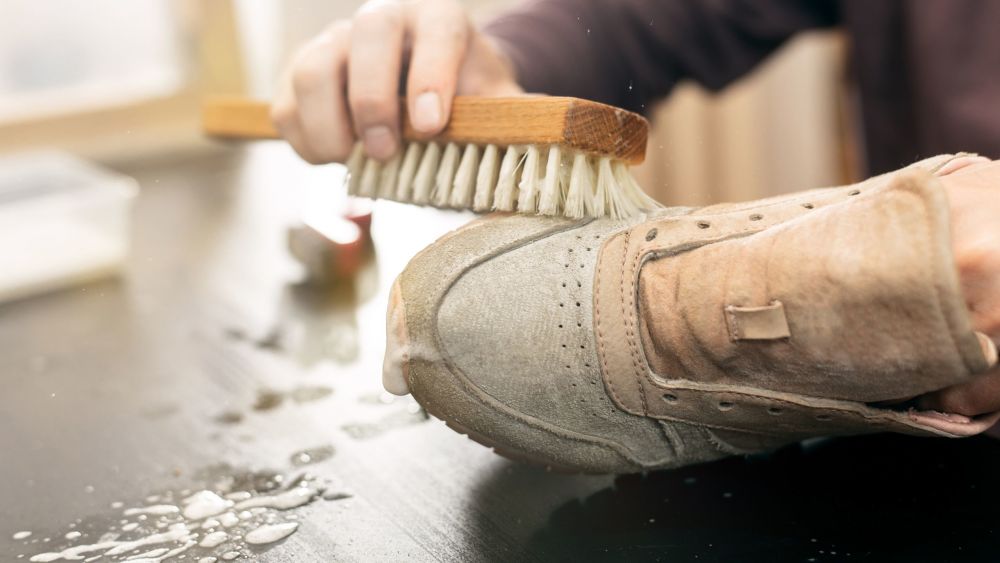 Drying shoes
Let the shoes dry for 1–2 days in a warm place
Stuff the shoes with newspaper and change it every 6 to 8 hours
Do not dry the shoes on the heater, in the sun, with a ski dryer, or on a stove - as this can cause the glue to loosen and the leather to dry out
How do I make hiking shoes waterproof?
Caring for your leather shoes is really significant. Otherwise, they will become hard, brittle, and may even crack if not properly maintained.
And your hiking shoes need a little help to keep the water out.
Now let's take a look at how you can waterproof your hiking shoes and other outdoor footwear.
When impregnating, the shoe is sealed with a water-repellent material that prevents water from penetrating the seams or the upper material.
There are different ways you can do this, such as using an impregnating spray or wax.
Waterproof sprays are very popular because they are easy to apply. The downside is that they only last a few months (max. 6) before another application is necessary.
Wax is also an option (especially for leather shoes) and lasts longer (about a year) before it needs to be reapplied.
Wax Care
After every long hike, it is important to take care of your hiking boots. To achieve this, massage shoe wax into them using a soft brush or sponge. Less is more!
If the leather looks shiny, the right amount of wax has been applied; however, it should not look greasy. Don't forget to apply wax to the tongue and flaps as well. Polish as needed with a soft cloth.
For leather shoes without a membrane, you can heat the wax before applying it. The advantage: This allows the wax to penetrate deeper into the leather.
But be careful: Leather shoes with a breathable membrane like Gore-Tex also require their care, but you should not heat the wax. If the wax penetrates too deeply, it can damage the membrane and reduce its breathability.
Another thing is to never use grease on Gore-Tex shoes. Grease blocks the breathability of the membrane.
You can also use liquid impregnation if you would rather not wax your leather shoes. This is a more temporary solution, as it doesn't care for the leather, as well as wax, does, but at least it provides some protection against moisture.
Waterproofing Shoes
This method is particularly suitable for shoes that are not made of leather, but of synthetic textiles.
Apply a water-repellent spray to the outside of the shoe after it has completely dried
It is best to do this outside the house, as waterproof sprays can have a strong odor
Then store the shoes in a dry place
My recommendation: Use the shoe wax Fibertec Shoe Wax Eco and the waterproof spray Fibertec Shoe Guard Eco.
Conclusion: Taking care of hiking shoes is easy and important
In summary, it can be said that taking care of your hiking shoes is easy and should be done regularly.
If you take care of them properly, they will last longer, your feet will stay dry and warm, and you won't have to buy new ones as often.
The instructions are now in front of you and you can start.

Was this guide helpful?
6 people found this guide helpful.
5.00 out of 5 points (6 Ratings)