Back to german article
8 basics you need to know before going into the wilderness
Every survival situation is unique. So that you are prepared for everything, I will show you the basic survival factors for all situations.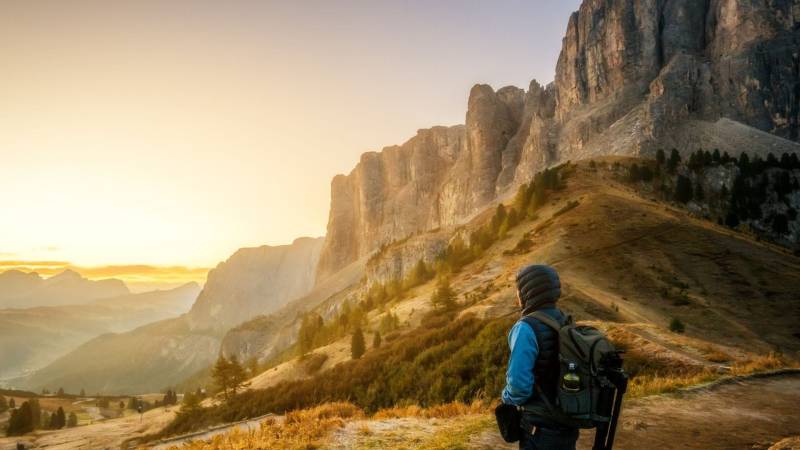 ---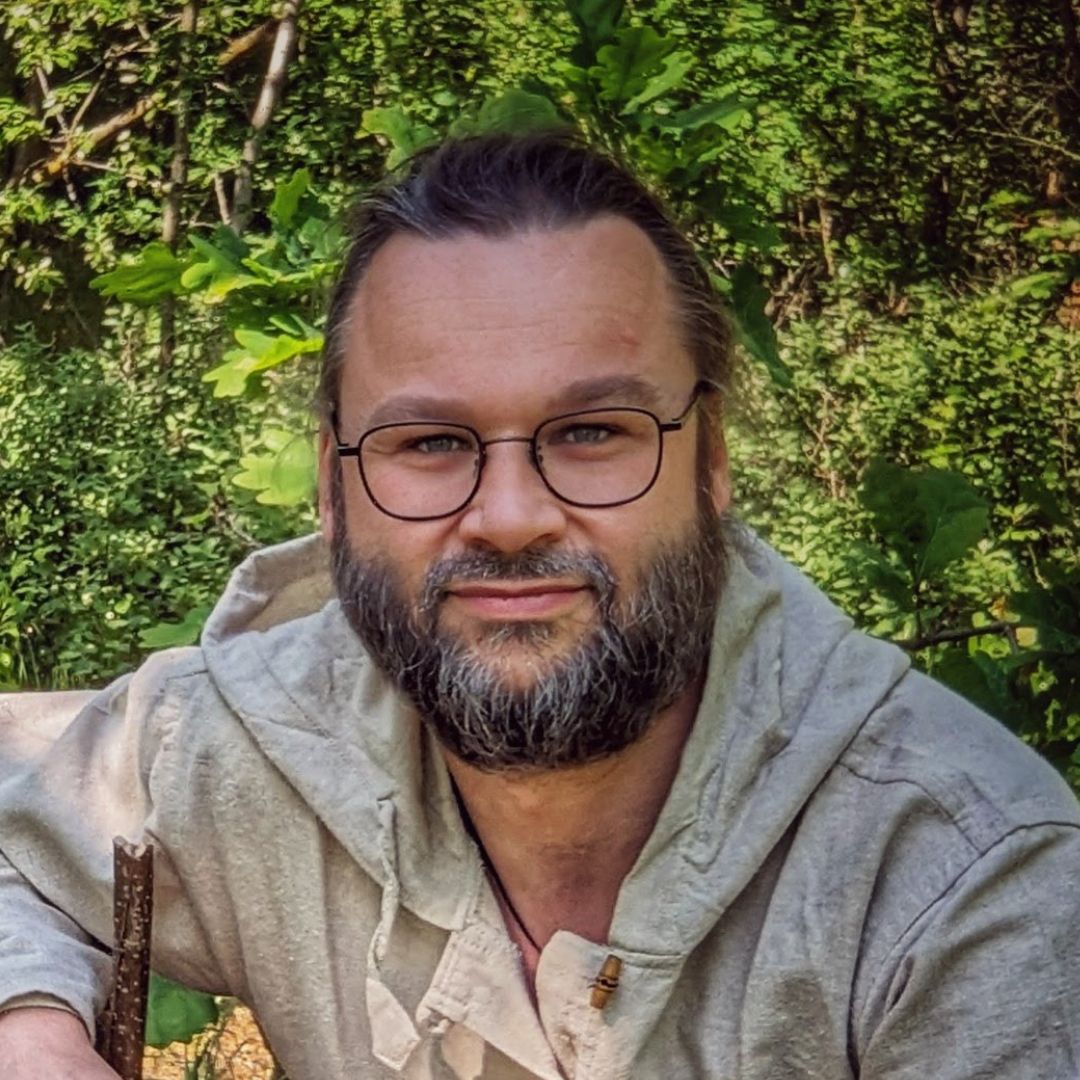 ---
👉 The key facts from this guide
The weather is unpredictable, and you need to be prepared for all situations. Never rely solely on the weather forecast, and assess all risks before heading into the wilderness.
The temperature between day and night can vary greatly. Learn about the extreme values and bring suitable clothing and equipment that is suitable for both day and night.
Water is vital. You need to know how and where to find water in the wilderness. Inquire beforehand with rangers, foresters, or other hikers about water sources.
Wild animals usually pose no major threat, but you should know what wildlife exists and how to behave in an encounter.
Knowing your terrain is crucial. Learn how to read a topographic map and navigate with a compass. Or even better: you must know how to navigate and orient yourself without a compass.
It is important to know about toxic plants to avoid touching them or inadvertently eating them.
Before your wilderness trip, inquire about the nearest location for help and shelter. Where are foresters stationed, where are shelters located, where is the nearest hospital, etc.
Do you think you can survive in the wilderness?
Sure, you probably know a lot of survival tactics.
The truth is: Every survival situation is different.
Someone who climbs Mount Everest can't necessarily survive in the Sahara.
To be prepared for anything, I'm going to show you the basic factors of survival.
Weather conditions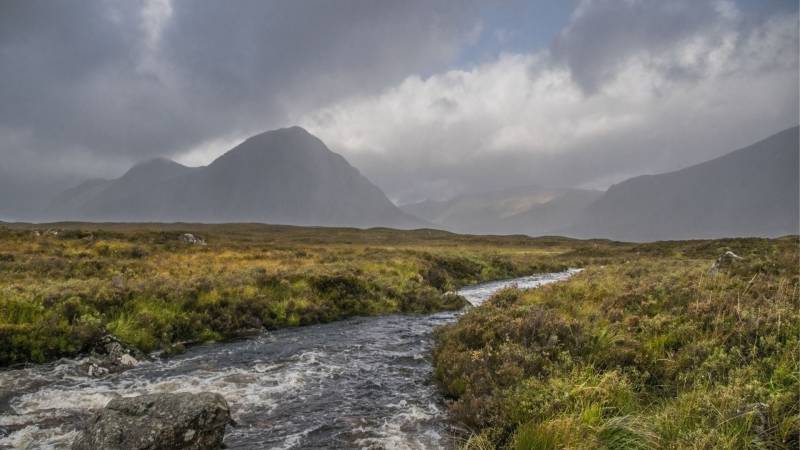 Never rely on the weather forecast.
Just because the weather service predicts sunshine, doesn't mean it will happen. It could also rain, storm, or have thunderstorms (for thunderstorms while camping, read my guide).
The weather is unpredictable, and you must be prepared for all situations.
Go through all the risks before heading into the wilderness.
For example, heavy rain can not only mean moisture but also flash floods. This, in turn, plays a significant role because you should never set up your camp too close to the river.
Read also: "How to Find the Ideal Location for Your Camp".
Day and Night Temperatures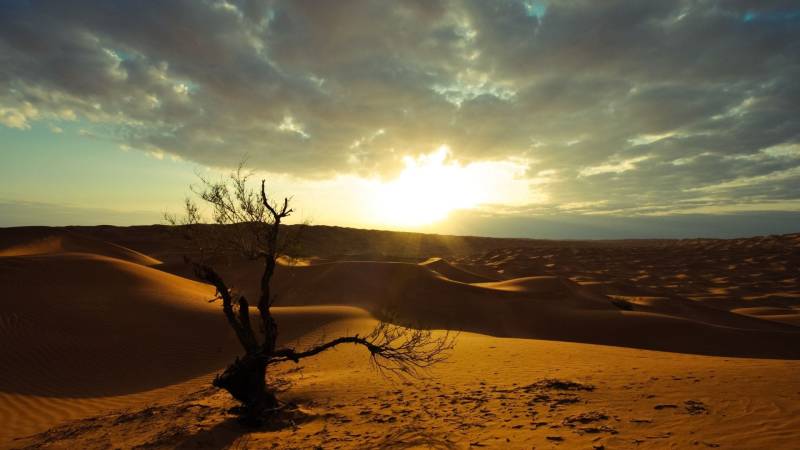 Even though the weather forecast may not be accurate, it gives you a good sense of the difference in day and night temperatures.
Also find out about night temperatures if you are only planning a day trip.
Why? Because you will be surprised how much the temperatures fluctuate between day and night.
Example: In the Sahara, the average temperature in winter is 25 °C. At night, it can drop to −10 °C. This means ground frost and snow in the high areas. That's why people there also wear long clothes.
Before heading into the wilderness, research the extreme conditions. Take appropriate clothing and equipment that is suitable for day and night. It is always possible to get lost, and then you have to make it through the night.
Water Sources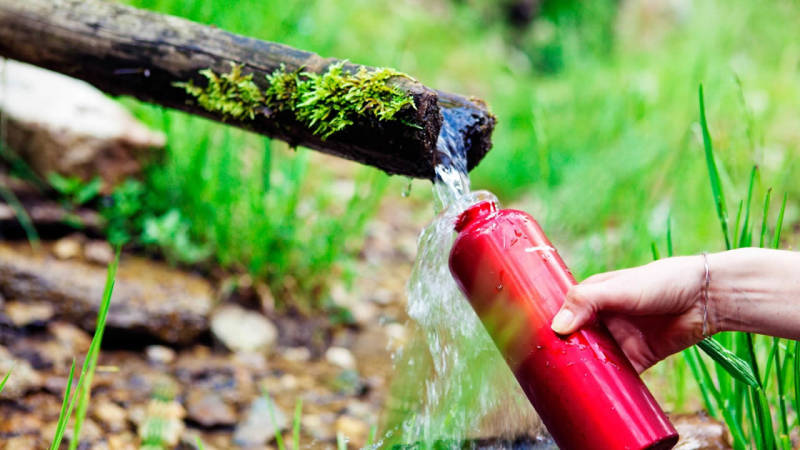 You can only live three days without water. And already after one day, thirst will drive you crazy.
It is therefore important that you know how and where to find water in the wilderness.
Remember that streams, lakes, and even rivers can dry up during the hot season.
If you are heading into the wilderness during the summer, be sure to check with foresters (or park rangers in other countries) and other hikers about sources of water beforehand.
If you're not certain, you urgently need to acquire skills in water supply. For this, I recommend my detailed article with many examples and pictures: "The Ultimate Water Guide".
Wild animals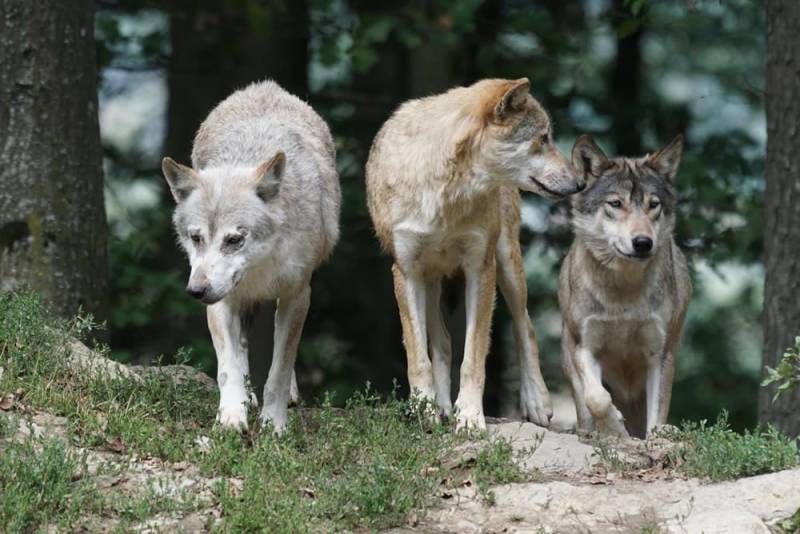 Many people are hesitant to venture into nature because of wild animals and dangerous insects.
However, most of the dangers in the forest don't come from animals or insects.
Sure, in other countries there are much more dangerous animals, like bears, cougars, or lions. But even they don't pose a big threat.
Over the centuries, animals have learned that humans are dangerous. And as often as not, they keep their distance.
For example, in Germany, almost nobody will get to see a wolf.
However, that doesn't mean you shouldn't know which wild animals exist. Learn how to behave during an encounter.
When it comes to wild animals, the most dangerous ones are usually snakes. If you're in the wilderness outside of Germany, bears can also become a big problem.
In Germany, you typically have to deal with wild boars.
Here are some instructions:
Terrain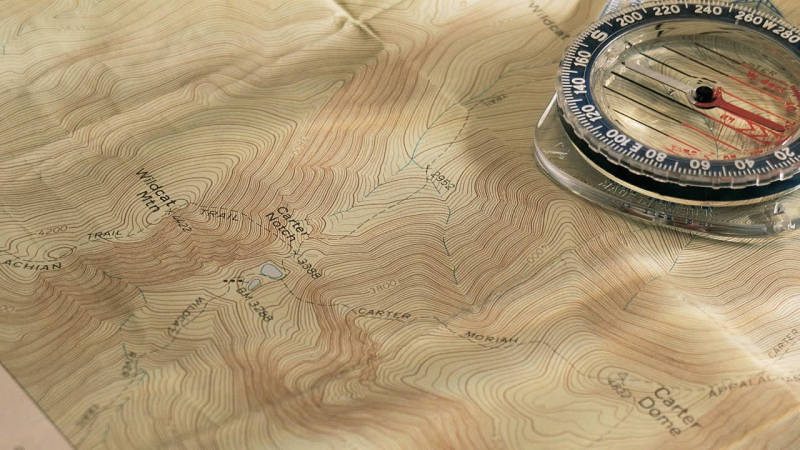 Many people nowadays rely too much on technology.
A smartphone with internet and GPS? Sure, that works. But only as long as you have reception.
A GPS device? That works too, as long as the batteries last.
Furthermore, GPS often only shows you the direct direction - without considering any heights or depths.
As you can see, there are some factors you can't rely on.
In a survival situation, you need to know your terrain. For this, you need a topographic map.
A topographic map provides you with much valuable information, like:
Ups and downs on your way
How difficult the path becomes
How quickly you can move through the terrain
Where water sources are located
So, you need to learn how to read a topographic map and navigate with a compass. Learn this beforehand by participating in an orienteering race or strengthening your skills in reading maps.
Or even better: You have to know how to navigate and orient yourself without a compass.
Poisonous Plants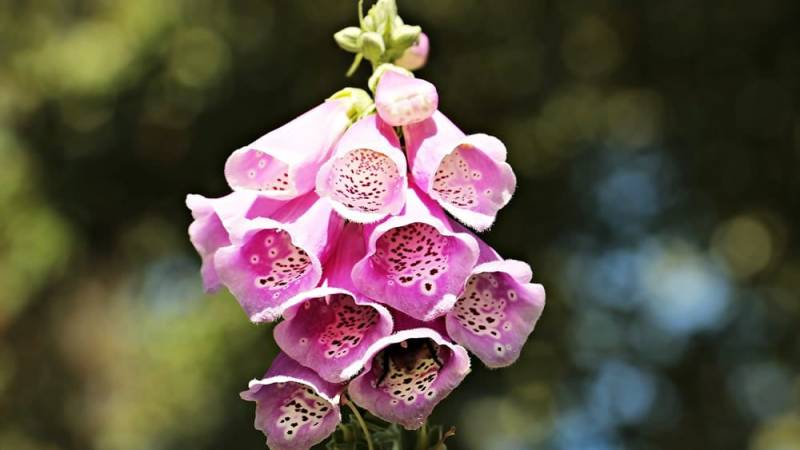 I highly doubt that you know all the plants in your environment. Unless you're a botanist.
But I bet you can memorize most of the poisonous plants in Germany before your wilderness trip. Here is a good list of poisonous plants.
It's important for two different reasons:
Avoid touching poisonous plants (as they can cause pain and allergies, for example)
Exclude poisonous plants before performing an edibility test (if you rely on plant-based food)
Next stop for help and protection
No matter how skilled you are, if you're really in trouble, you're grateful for any help.
Before heading out into the wilderness, find out about the following:
Where are foresters stationed (in other countries: where are park rangers stationed)
Where are their shelters
Where are the nearest roads with traffic
Where is the nearest hospital
Where is the nearest town
Where is the nearest antivenom (if you are traveling in a country with snakes)
These pieces of information will help you immediately take the right direction in a survival situation.
Summary
The truly dangerous things in the wilderness are not wild animals or poisonous plants.
It is ignorance and lack of skill practice.
All too often, unsuitable or elderly people go for walks in the woods and then have to be carried out.
Similarly, people venture into the wilderness without sufficient experience with map and compass. What follows is a large-scale rescue search.
Or you may know tricks and tips, but many of them are survival myths and not true at all. Some of them can even cost you your life.
If you're not 100% sure that your skills are sufficient for the wilderness, don't go.
It's better to start small or take a guide with you.
---
What are your basic tips for the wilderness?
Tell me in the comments, I'm excited to hear your suggestions!

---
Was this guide helpful?
6 people found this guide helpful.
5.00 out of 5 points (6 Ratings)