Back to german article
The watercress: spicy and healthy wild herb and medicinal plant with a vitamin D boost
The watercress: used to be cultivated because of its health benefits. It is among the best wild and medicinal herbs, providing you with many vitamins.
---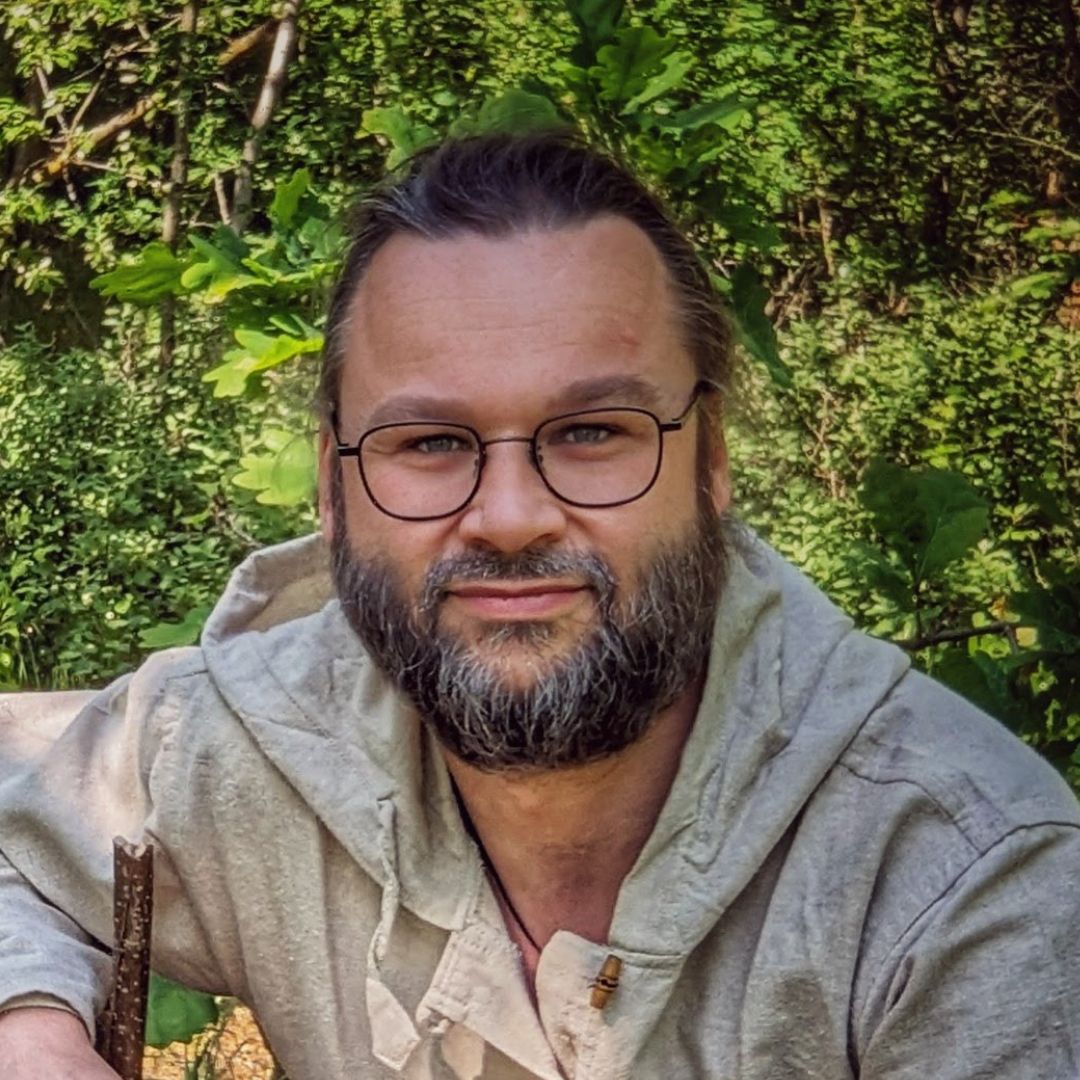 ---
👉 The key facts from this guide
Watercress is rich in vitamins, minerals, and mustard oils, ideal for salads, sandwiches and as a side dish.
The plant is an indicator for clean water and grows in flowing waters with moist substrate.
Watercress can be cultivated at home in a garden pond or water bucket.
The harvesting season is all year round, particularly useful in winter for vitamin C.
Watercress has healing properties, helps with colds, vitamin deficiency, urinary tract infections, and skin problems.
The plant can be used fresh, frozen, or dried, with fresh being the best.
Not many people are familiar with watercress (Nasturtium officinale), nor do they know how to harvest and use it.
However, fresh watercress can be used in a variety of ways for numerous recipes. You can prepare a delicious salad from the herb, or spice up your sandwich with one of its leaves.
Fortunately, growing this plant is not difficult, and the harvesting period is quite long-lasting. It has a bitter, peppery taste that is perfect for sandwiches, salads, and most dishes as a side.
Read on to learn more about the key facts of watercress.
The name "Watercress" comes from the words "Brunne" (groundwater) and "Cresco" (sharpness)
Among all plants that have proven to be medicinal herbs in our regions, watercress is something special.
As the name suggests, it feels comfortable where its roots find enough moisture.
You can find it on the banks of streams and clear rivers, as well as in the middle. Where it has taken root, it grows extensively up to a water depth of 2 meters on sand or gravel beds.
Watercress became established as a healthy vegetable plant very early on. There was even a time when it was grown in our region.
As our flowing waters became increasingly polluted, which seriously affected the growth of the plant, cultivation was eventually discontinued.
This circumstance provides an important clue as to the places where it still grows today. Therefore, the plant is an indicator of particularly clean water with little polluted sediment.
The harvesting season for watercress is spread throughout the year. Watercress has adapted to local conditions and is therefore cold-resistant. With its thick, fleshy leaves and stems, it even withstands snow and ice into winter.
Especially when the reference points for vitamins in nature are rather scarce, watercress is a perfect source to provide your body with all the significant vitamins, especially vitamin C.
Watercress as a vegetable plant
You can grow watercress as a vegetable at home. All you need is a garden pond or a water bucket with a pump. Make sure the water remains in motion and use a substrate of gravel or sand.
This way you can benefit from the plant all year round. The leaves are primarily harvested. Their pleasant pungency comes from the mustard oils and makes them perfect for salads and sauces.
The cress also makes a great sandwich filling and is a perfect addition to tomatoes and cucumbers. In a study conducted in 2014, watercress emerged as the clear winner among 41 other plants classified as fruit and vegetables.
The purpose of the test was to determine which of the different varieties were suitable for fighting diseases, and since then, watercress has been regarded as the world's healthiest vegetable.
Like many aquatic plants, watercress contains organic iodine. This can be absorbed and processed by the body better than additives in salt, for example.
In addition, it contains iron and calcium. Among the numerous vitamins in watercress is also vitamin K. This is essential for the absorption of vitamin D from sunlight.
Regular consumption of watercress can therefore help to fill your body's vitamin D stores for the winter.
This is particularly significant for the part of Europe where we live, as the sun here only develops the necessary strength to produce vitamin D around noon. The vitamin K intake from watercress can therefore provide the necessary balance to absorb and store the maximum amount of vitamin D.
Watercress helps you to make vitamin D more usable for your body than any medicine could. You can integrate this medicinal plant into your diet in a completely individual way. Alternatively, you can enjoy it as raw food, directly from its natural location. The shoots are particularly delicious.
Watercress as Natural Medicine
It's no secret that watercress has some benefits. These benefits are so valuable that even serious illnesses can be treated with it.
Watercress thus forms a valuable basis for your home pharmacy. Cold illnesses, vitamin deficiencies, and bladder infections are just a few of the many applications.
For centuries, watercress has been used to treat:
digestive disorders
cough
colds
sore throat
asthma
bronchitis
laryngitis
It is also used to:
stimulate appetite
promote weight loss
It has been shown that this herb inhibits the development of breast cancer cells and reduces the risk of colon cancer. Consuming watercress also helps reduce the risk of cancer and heart disease, as well as other chronic illnesses.
If you have skin problems, be it inflammatory acne or minor wounds, watercress helps regulate these issues.
It has anti-inflammatory and antibacterial properties, which also makes it effective in mucosal inflammation in the mouth and throat. It also has fever-reducing properties, which may be of interest to families with children.
How do I make watercress last?
Freshness: Ideally, you use the plant right after harvesting. It is not very durable and should therefore be processed as fresh as possible.
Drying: Drying is possible, but not beneficial. Unfortunately, both the effectiveness and vitamins disappear during the drying process. The taste also suffers from the drying process.
Freezing: The watercress can be frozen in portions once it has matured to preserve it for later use.
To use it fresh, you can either eat it raw, make juice from it or brew tea. A cold soup with tomatoes and basil is also conceivable. You are welcome to try out some of your creations. Watercress is so versatile that you don't have to stick to just one recipe.
There are no known side effects, making overdose nearly impossible.
Watercress in Profile
Watercress grows on and in flowing waters and belongs to the Brassicaceae family. It is a perennial, evergreen, herbaceous water plant that blooms white.
Its stems grow up to about 10 to 30 centimeters long, sometimes up to 70 centimeters. They are hollow, heavily branching, and either creep or float on the water surface.
As it belongs to the water plants, it can also protrude directly from the water. It also forms leafs and a creeping stem below the surface.
The round, fleshy leaves are opposite each other on the stem and decrease in size towards the tip. The arrangement of the inflorescence resembles those of garlic mustard or field mustard.
The distinctive, sharp smell of watercress is unmistakable.
Similar to other cruciferous vegetables, it creates narrow pods, which you can also eat without hesitation.
As the plant prefers moist feet, it is also called watercress in colloquial language.
Important ingredients are:
Mustard oils
Vitamins A, B2, B6, C and K
Iodine
Iron
Calcium
Potassium
Manganese
Other names are:
Watercress
Streamcress
True watercress
White cress
Bitter salad
Field mustard
Bitter cress
Facts about Watercress
The Erfurt Christian Reichert began cultivating the watercress in the 17th century. Before that, it grew lushly under ideal conditions along the streams, outside the gates of the Cathedral City. Thanks to targeted cultivation, Erfurt soon became known as a cress town beyond its borders.
But already before that, the plant played an important role in antiquity. Its healing power was known early on, and it was used to treat spring fatigue and deficiency symptoms.
The mustard oil content in wild plants is higher than in cultivated plants. The reason for this is the nutrient-poor environment in which they thrive. This prompts watercress to store larger amounts of mustard oil, which in turn intensifies its sharp taste.
Today, there is only one watercress farmer left in Erfurt, Germany, Ralf Fischer, and he is the last of his kind. That is why he is doing everything he can to re-establish the watercress farming profession. If he is successful, this healthy wild vegetable could soon become a part of German cuisine once again.
It's a different story in France, though. Unlike Germany, there was never such an emergency there.
When Napoleon Bonaparte visited Erfurt around 1800, he discovered how watercress was being cultivated and was so impressed that he felt he had to share this discovery with the French people. Court gardeners in France were instructed to grow watercress as well, resulting in France still benefiting from watercress farming today.
Spain and England are also among the current cultivation areas for this healthy wild vegetable. With a bit of luck, Germany may one day come to its senses and invest in the future of the watercress culture, too.
Questions and Answers about Watercress
Why is watercress so healthy?
Watercress is healthy because it is rich in vitamins and minerals. Additionally, it contains fiber, which helps keep the digestive tract in order.
Where can I find watercress?
Watercress is a common kitchen herb that is therefore usually grown in gardens, purchased or can be found in the wild. However, watercress can also be purchased at many supermarkets and farmers markets.
Is watercress frost sensitive?
Watercress is relatively frost sensitive. Although the plant can tolerate short, light frost periods, it should be covered during temperatures below freezing point.
When can watercress be harvested?
Watercress can be harvested throughout the year. However, the best time to harvest is during spring and autumn.
When does watercress bloom?
Watercress typically blooms between early spring and late summer.
What does watercress look like?
Watercress is a herbaceous, low-growing plant that typically only reaches a few centimeters in height. The leaves are dark green and smooth, and the flowers are small and white. Watercress is a popular seasoning herb that is often used in salads.
Can watercress be confused with other plants?
Watercress can be confused with other types of cress. However, most cress species are edible and taste similar. The true watercress is frequently confused with the bitter cress (Cardamine amara), which is non-toxic and has similar properties to watercress.
Can watercress be grown in a garden?
Watercress can be grown in the garden, but it is not very robust. The plant prefers a moist, shady location and does not tolerate dryness. Watercress is also susceptible to mildew and other pests. Therefore, it should be watered and fertilized regularly. Sowing is in March or August.
Is Watercress the same as garden cress?
Watercress is a type of garden cress, but it has a slightly different taste and is less bitter.
What tastes like Watercress?
Watercress tastes best when fresh. It has a slightly nutty flavor and is reminiscent of arugula.
Can Watercress be dried?
Watercress can be dried, but it is not as flavorful and vitamin-rich as fresh.
Can Watercress be frozen?
Watercress can be frozen well if it is prepared correctly. However, it is advisable to freeze the cress for only a short time, as it otherwise loses its flavor. The Watercress should be divided into small portions and stored in an airtight jar or freezer bag.
Conclusion: Watercress provides you with plenty of vitamins
Watercress is a great plant that does not deserve to disappear into obscurity.
Since the pharmaceutical industry shows no greater interest in it, Ralf Fischer's dream is unlikely to come true anytime soon. Anything that grows wild does not generate income and is therefore useless to the industry.
This is a circumstance that we must initially accept. But fortunately, we are not dependent on the judgment of a lobby and can use watercress with the knowledge we have collected about it.
So, we benefit completely independently of our local wild herb pharmacy, which nature offers us as a gift.
As long as we don't overdo it and take more than necessary, that won't change either. Striking a healthy balance between giving and taking is the key to a healthy and balanced equilibrium.

Was this guide helpful?
18 people found this guide helpful.
5.00 out of 5 points (18 Ratings)