Back to german article
What is a Paracord and why do you need it [with 39 examples]
In this article, you will learn what a Paracord is Additionally, through 39 examples, you will find out what you can do with a Paracord.
---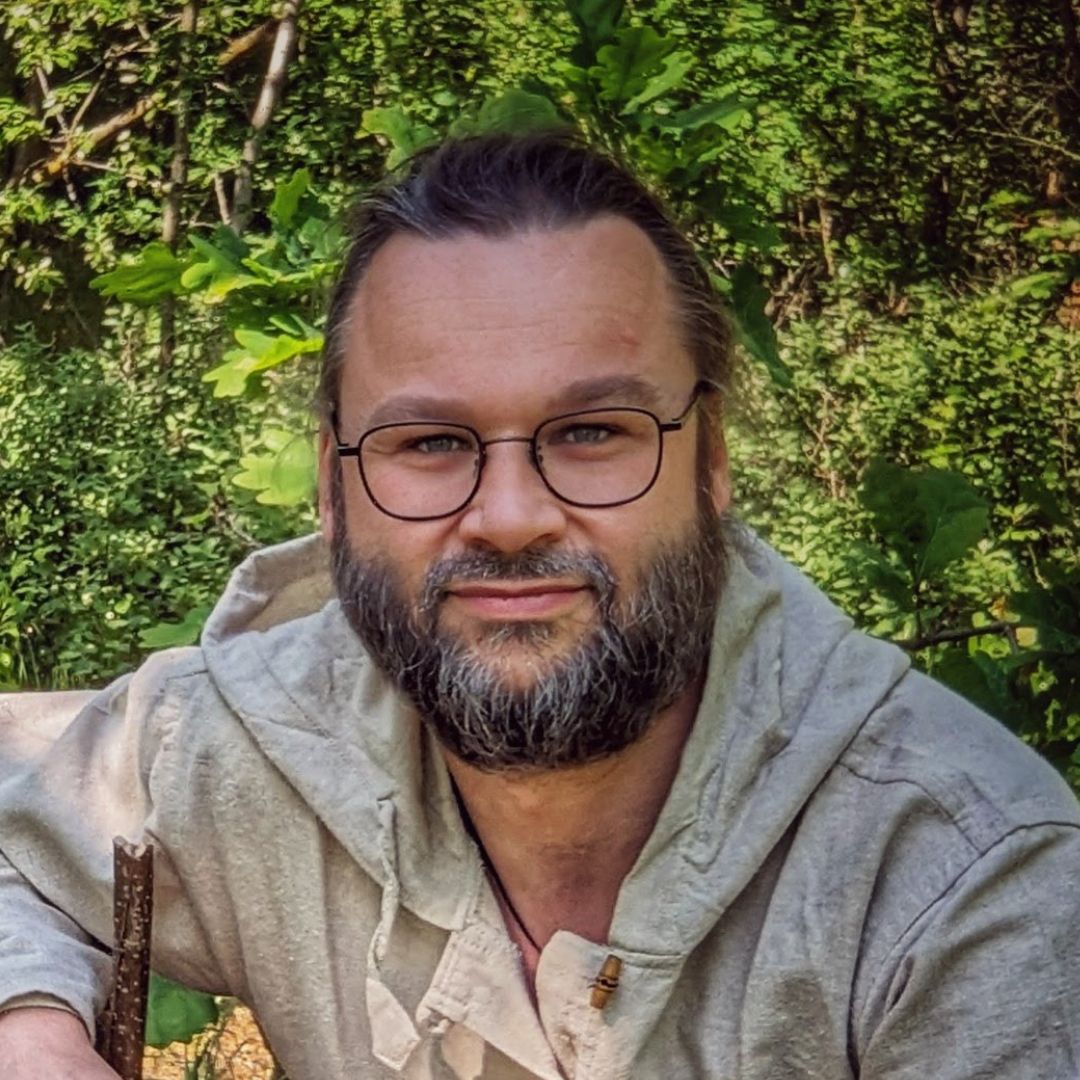 ---
👉 The key facts from this guide
Paracord is an abbreviation for Parachute Cord and was originally used by American paratroopers in World War II.
It is a lightweight nylon rope originally used in parachute jumps and is subject to the MIL-C-5040H standard.
Paracord is very durable and versatile, it is used in various areas such as climbing, outdoor activities, and survival.
It is long-lasting, strong, and extremely reliable and can also be used as fishing line, for building rafts, or as emergency rope.
Paracord is available in every imaginable color and can also be purchased with patterns or reflective functions.
There are numerous applications for Paracord, including securing tents, attaching tools to the body, repairing zippers, and much more.
Have you ever heard the word Paracord? I didn't know it and wanted to find out what it is.
What is a Paracord?
The term Paracord is an abbreviation for the word Parachute Cord. Originally, Paracord was used by American paratroopers in World War II. The cords could also assist other military units in combat and were therefore a very practical tool.
Gradually, further diverse applications have been discovered.
The Paracord has recently benefited mainly from social networks, where it became known.
In this article, you will learn exactly what a Paracord is. I will also show you what sets it apart from other cords and which one you should buy.
In addition, I list 39 examples of what you can do with a paracord.
What exactly is Paracord?
Paracord comes from the USA. It is a lightweight nylon rope that was originally used for parachuting.
Paracord is subject to the MIL-C-5040H standard. This standard defines 6 different classes of the material. The most well-known Paracord 550 corresponds to Type III.
The individual classes differ primarily in the specified minimum breaking load and the number of threads from which the ropes are made.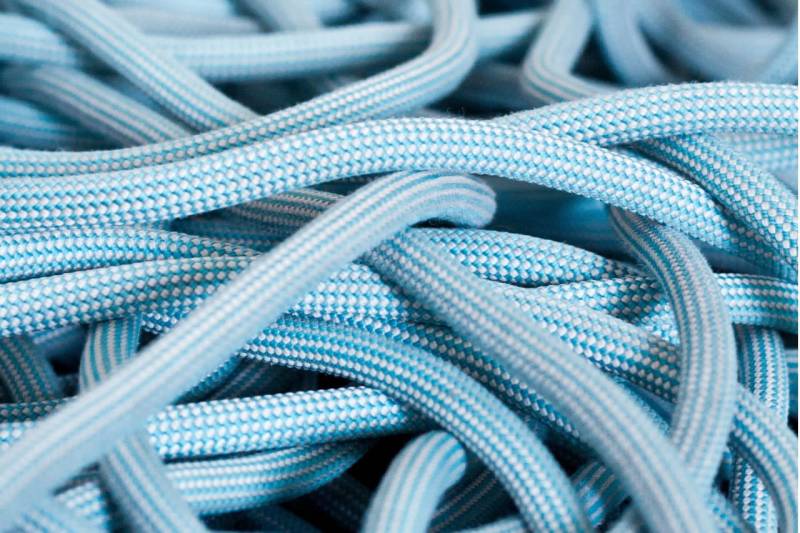 Since paracord is very durable and versatile, it is becoming increasingly popular in various areas. Especially among climbers, outdoor enthusiasts, and survival fans, paracord has already become an almost irreplaceable material.
It is durable, strong, and extremely reliable.
But Paracord is also used in other areas. For example, it serves as fishing line, helps in the construction of rafts, or is an emergency rope for emergencies.
Due to its beautiful structure and good flexibility, Paracord is also wearable as a bracelet.
What sets a Paracord apart from other cords?
Paracord convinces above all with its multifunctionality. I have compiled the most important characteristics for you.
1. Stability and Robustness
When someone talks about Paracord, they usually mean Paracord 550. This very strong material has a minimum breaking strength of 550 pounds (0.25 t), which is about 249 kilograms.
The material consists of 32 braided strands in the sheath and 7 core strands that give the rope its durability and tear resistance.
2. Ease of Care
Paracord is made of 100% nylon and is therefore lightweight and quick to wash and dry.
Therefore, Paracord is a popular material for dog collars and leashes, among other things. Even if it gets dirty, you can clean it quickly. In addition, Paracord does not develop an unpleasant odor when it comes into contact with fur or moisture.
The ease of care is rounded off by very durable colors that do not fade for a long time and the weather resistance that every Paracord rope brings with it.
3. Free from allergens
The material contains no allergens and is therefore 100% skin-friendly. For people or animals who cannot tolerate certain materials or substances, Paracord is the right choice.
4. Lightweight
Despite its robustness, Paracord is a very lightweight material that is easy to transport or hold for extended periods of time. The comfort of wearing it is unbeatable. This is especially advantageous for outdoor enthusiasts.
5. Appearance
Paracord is available in every imaginable color. In some cases, the ropes are also available with patterns or reflective functions. When designing your Paracord, nothing limits you.
Examples of applications for Paracord
Paracord is used in many situations. I will now present you with 39 examples of applications.
1. Tie down the tent
Experienced campers know the situation when it storms and the tent almost flies away. It would be good to have a sturdy material that can withstand the wind, right? And that's precisely what Paracord is because with this sturdy rope, you can quickly and easily protect your tent from a storm.
2. Attach tool to body
Whether you prefer to hang your tools around your waist or neck, it is easily possible with a paracord. This way, you can quickly access your belongings and nothing gets lost.
Especially for climbers, this is a practical way to transport equipment without anything falling down and getting lost.
3. Attach things to the backpack
If the backpack is no longer sufficient, you have to use the outer sides. With a paracord rope, this is very easy. Simply hang shoes, t-shirts or towels on the outside of the backpack, and you will have more space inside.
4. Make a pressure bandage
In an emergency, you need to apply a tourniquet to a wound and prevent the injured person from losing too much blood. Once again, a paracord rope is helpful as it can be tightened as a blood stopper. This creates a pressure bandage that can be adjusted to fit different body sizes.
5. Injuries seemed
In outdoor sports, sprains and fractures are among the most common injuries. However, it is sometimes not possible to immediately receive medical assistance. To continue, you can create a splint using a paracord and secure it to the body.
6. Arm sling
If the arm is injured, it needs to be immobilized. Use the paracord to make a sling.
7. Make your own belt
From Paracord you can create your own belts. With different colors, patterns, and knot techniques, a rope becomes a stylish fashion accessory that is very durable and adjustable. This puts an end to belts that constantly break or no longer fit.
For outdoor athletes and in emergency situations, it is very useful to have a belt made of paracord. This helps to compensate for weight losses caused by increased sports activities or food shortages.
8. Replace bra straps
Paracord is also useful in everyday life. You can use it to replace a bra strap or the strap of dresses or tops.
9. Replacement shoelaces
There is currently no shoelace at hand? No problem because Paracord is perfectly suited for this task.
10. Repairing a zipper
With a small thread of Paracord, you can repair any zipper.
11. Attach the boat
Small boats are secured with paracord ropes. However, always pay attention to the breaking strength of the material. If a boat exceeds this, multiple layers of rope should be used or a proper rope should be sought.
12. Lanyard
Whether it's for a key, a knife, or a necklace, Paracord bands are versatile and multifunctional.
13. Clothesline
Stable and durable, these are exactly the characteristics that a clothesline should have. That's why Paracord is also a suitable material here.
14. Hang something up
Besides laundry, you can also hang many other things with paracord ropes. How about a cat toy or a beautiful picture, for example?
15. Traps and Pitfalls
Most paracord ropes are relatively thick and are therefore noticed by animals. However, there are also thinner variants that are less noticeable.
16. Replace drawstrings
The drawstring of your pants, hat, or jacket is broken? Don't worry, Paracord is a great replacement material that will last a long time.
17. Storing things
You want to store or give away old things safely, but everything is so unwieldy? Then pack it more conveniently and compactly using Paracord ropes.
18. Making an even stronger rope
Although Paracord itself is already very strong and robust, it can be even better. When you knot different Paracord ropes using the right technique, you get an even more durable rope that is even more resilient.
19. Fishing Nets
Since Paracord has no problem with moisture, it is ideal for fishing nets.
20. Hang up the hammock
With the help of paracord ropes, a hammock can be easily attached. To ensure safety, wrap the rope multiple times around the tree or suspension.
21. Make your own backpack
To make a backpack out of paracord yourself, it takes a lot of patience. But it's worth it because the material is very sturdy and durable.
22. Drying Herbs
To dry herbs or other plants, you hang them up. For this purpose, a paracord rope is also suitable.
23. Fixing Trees
To prevent trees from growing crooked, they are straightened and fixed. Paracord is suitable for this purpose, but it is removed after a while as it does not biodegrade on its own like other materials.
24. Leashes and ropes for animals
As dog leashes or as ropes for horses and livestock, Paracord is also suitable. Collars made of this material are also very popular.
25. Attach rain gear
To be optimally protected even in bad weather, tie your raincoat closer to your body with paracord ropes.
26. Protect things from wind
With strong wind, all sorts of things have already been lost outside. That's why you should secure your equipment with paracord ropes.
27. Tripwire
Whoever sleeps outside must protect themselves from attacks. To detect intruders early on, a tripwire made of paracord can be helpful.
28. Shackles
If you have subdued an intruder or need to restrain someone in any other way, Paracord is a very reliable material.
29. Forming a human chain
On narrow paths, sometimes a human chain must be formed. This way, everyone stays together and the chance of surviving in dangerous situations increases. Paracord ropes are a good choice for this.
30. Identify individuals
Since Paracord is available in different colors, it is convenient to mark individuals with different colors. This way, you can quickly identify each person, even from a distance.
31. Sewing thread
Paracord also convinces as a material for sewing, for example when sewing on buttons.
32. Dental floss
The tear resistance of Paracord also convinced dentists, who recommend Paracord as dental floss.
33. Trading Object
In bad times, Paracord is excellent for bartering or trading. This is especially true for survival situations.
34. Build a raft
To build a raft, you need ropes. So, why not use Paracord?
35. Repairing bed frame
If the slat under your bed is broken, you can repair the bed frame with paracord. The sleeping comfort is even better than with wooden slats.
36. Hairbands
Moreover, to tie your hair together, Paracord is perfect. The material is cheap, so it's not a big deal if something gets lost.
37. Clean small tubes
If you knot paracord ropes and push them through a tube, you clean the interior with it.
38. Rescuing someone from a hole
Furthermore, here, Paracord is life-saving. If someone has fallen into a hole, you pull them out with a Paracord rope.
39. Measure distance
Paracord ropes are either 100 feet (about 30 m) or 50 feet (about 15 m) long. With this knowledge, you measure distances well.
Purchase Recommendations
I don't want you to buy any Paracord.
Therefore, I will now show you my buying recommendations for a Paracord.
The WINGONEER parachute line, a very strong paracord with 7 strands and a breaking strain of 550 lbs. It is 100 ft (ca. 30 m) in length and the color is Olive Green Camo.
The WINGONEER brand is known for their quality outdoor products and this parachute cord is no exception. It is ideal for camping, hiking, fishing and other outdoor activities.
The BROTREE Paracord 550 4 mm rope is made of 100% nylon and is an ideal tool for survival and outdoor activities, as well as for making bracelets or dog leashes. With a breaking load of 280 kg and available in lengths from 15 m to 100 m, this rope is a reliable companion for every adventure.
BROTREE Paracord 550 4mm Seil 100% Nylon Schnüre mit 9 Strängen Type III für Survival, Outdoor, Armband, Hundeleine (15m, 30m, 50m, 100m) - Bruchlast 280kg (620lbs)
100% NylonDieser 4mm Paracord besteht aus Nylon mit höchster Qualität und besteht aus 9 inneren Dreifachsträngen, die von einer 32 geflochtenen Hülle umgeben sind, die verwendet oder separat zu einem dickeren Seil gewebt werden kann.
Test auf 280 kgZarter, kompakt und sorgfältiger Strick zeigt die wundervolle Textur an. Und es ist zuverlässig, hart und langlebig, 100% Nylonkabel kann eine Bruchlast von 280 kg (620 lbs) liefern.
UV und Schimmel ResistentUV Sonnenlicht und Verfärben Resistent, weder verrottet noch Mehltau, was es hervorragend für das Überlebensbedarf und viele Anwendungen im Freien macht.
Multi Größe und FarbeDie Nylonseile sind in unterschiedlichen Längen (15/30/50/100 m) erhältlich. Eine Vielzahl von Farben kann mit verschiedenen Stilen für verschiedene Outdoor und handgefertigte Aktivitäten kombiniert werden. Das Kabel wird auf einer Rolle geliefert, wodurch es schnell und leicht zugänglich ist.
AllzweckseilIdeal zum Camping, Angeln, Überleben, Handwerk, Wandern und Herstellen von Paracord Projekten wie Armbändern, Hundekragen, Wickelbrüke, Messer und vielem mehr. Nicht zum Klettern.
14,99 €
View Product
The high-quality standard and the multifunctionality make this paracord an indispensable tool in the outdoor area. Due to the large number of colors available, the rope can also be individually adapted to your style.
The Abma Cord Paracord 550 Nylon Rope is a versatile survival tool that is great for outdoor activities. With a maximum load capacity of 280 kg and a diameter of 4 mm, it is both strong and durable.
Abma Cord Paracord 550 Nylon Seil Paracord 4mm Schnüre mit 9 Kern-Strängen Type III Survival Fallschirm Schnur - Max. 280kg (620lbs)
TYP III COMMERCIAL-SPEC: Das 550 Paracord besteht aus Nylon, einschließlich 9 Innenkernen, von denen jedes durch drei Nylonschichten verdrillt ist. Die Außenhaut des Paracord besteht aus einem Geflecht der Serie 32.
ÜBLICHE LÄNGE: Das Paracord ist 15 Meter lang und hat einen Durchmesser von etwa 4 mm. Es kann leicht geschnitten werden, um verschiedenen Verwendungsszenarien zu entsprechen. Eine Vielzahl von Farben, die Ihren Anforderungen für die Erstellung verschiedener Paracord-Projekte gerecht werden.
ROBUST: Das III-Typ 550 Paracord kann ein Gewicht von 280kg (620lbs) aushalten. Die geflochtene Außenhaut von 32 sorgt für Festigkeit und Haltbarkeit.
TOP-QUALITÄT: Zusätzlich zu seiner Zugfestigkeit und nachgewiesenen Haltbarkeit verfügt es über die zusätzliche Qualität von Schimmel, Korrosion und UV-Ausbleichen, die es zum Top-Seil macht.
MEHRZWECK: Unser Nylon Paracord ist im Gebrauch fester und glatter. Ideal für Zelte, Camping, Bootfahren, Jagen, Überlebensausrüstung, Herstellung von Regenschirm-Seilartikeln wie Armbändern, Tragen von Paketen, Gürteln, Lanyards und Hunderten von Dekorationsartikeln.
8,99 €
View Product
This rope features a premium construction with 9 inner cores and a 32 series braid outer sheath that provides an added level of mildew, corrosion, and UV fade resistance.
---
And now my question to you:
Do you find a paracord vital on your trips?
Do you always have one with you?

---
Sources for the guide

https://www.milspecmonkey.com/materials/MIL-C-5040H(550cord).pdf
Was this guide helpful?
43 people found this guide helpful.
4.91 out of 5 points (44 Ratings)