Back to german article
In Testing: The Anker 757 PowerHouse Powerstation - High Performance Meets Fast Charging
Can the Anker 757 PowerHouse 1500W Powerstation with fast charging, and multiple ports, power your next trip? Read the review here.
from Martin Gebhardt
|
Gear
| reading time 9 Min
---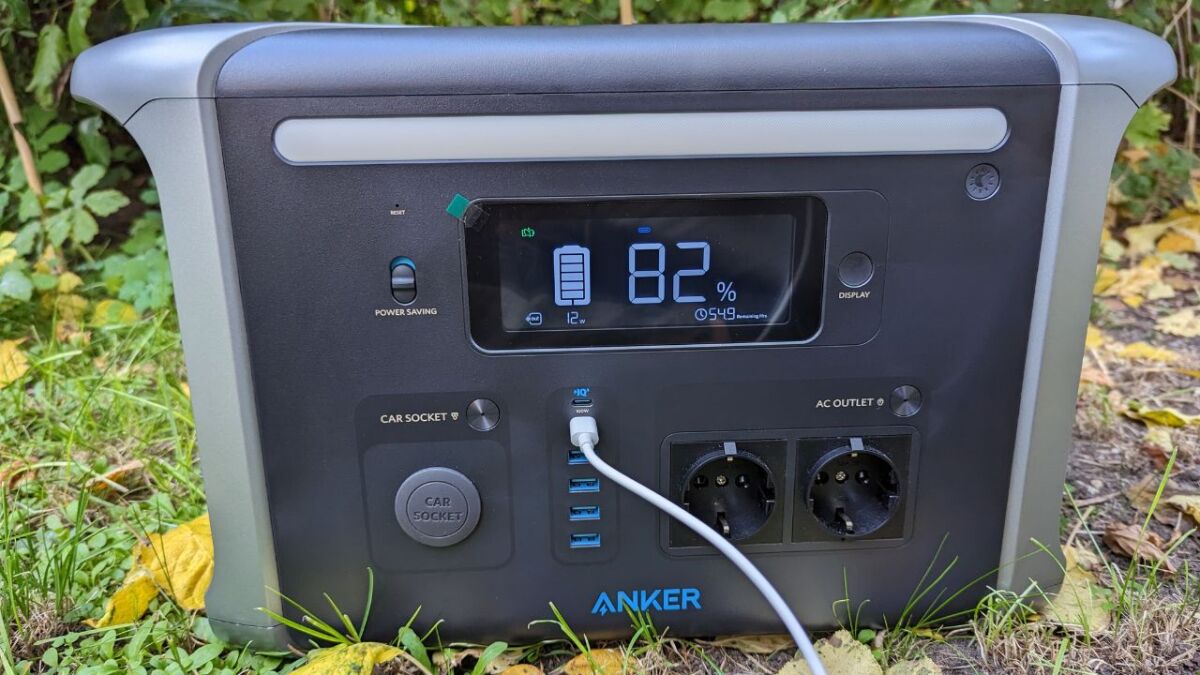 ---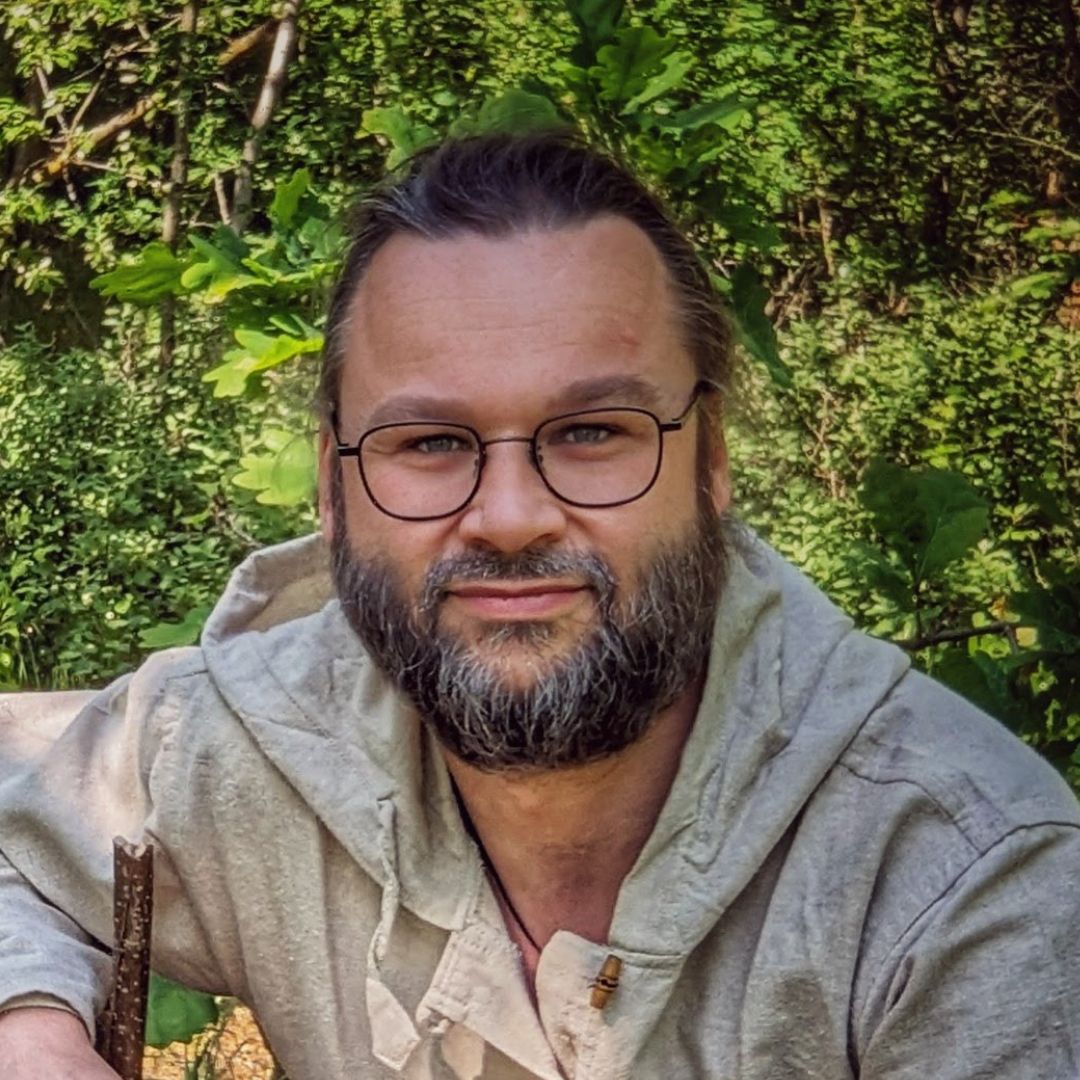 ---
👉 The key facts from this guide
The Anker 757 PowerHouse 1500W power station is a rugged and powerful mobile power source that can be quickly charged and can supply a variety of devices with power.
It has a high capacity and a variety of ports, including USB-C, USB-A, and AC outputs that support a wide range of devices.
The power station can be charged with the Anker 625 solar panel, making it ideal for use in areas without a power grid.
Despite its high weight and price, the Anker 757 PowerHouse offers a reliable power source for on the go and during power outages.
The power station is also suitable as a backup power generator for home use and can serve as an uninterrupted power supply (UPS).
The Anker 757 PowerHouse is a worthwhile investment for those who need a powerful, portable, and versatile power source.
Anker has been producing high-quality battery backup solutions for portable electronics for a long time.
Finally, Anker now offers larger products - such as power stations and solar panels.
The Anker 757 PowerHouse 1500W Powerstation is Anker's largest product to date.
Can the Anker 757 PowerHouse 1500W Powerstation with fast charging, and countless connections provide power for your next trip?
We will find out. Keep reading to find out if the Anker 757 Powerstation is also suitable for you.
Quick Overview: My Review of the Powerhouse 757
With its high capacity, robust construction, and lightning-fast charging capabilities, the Anker 757 PowerHouse is an outstanding portable power station.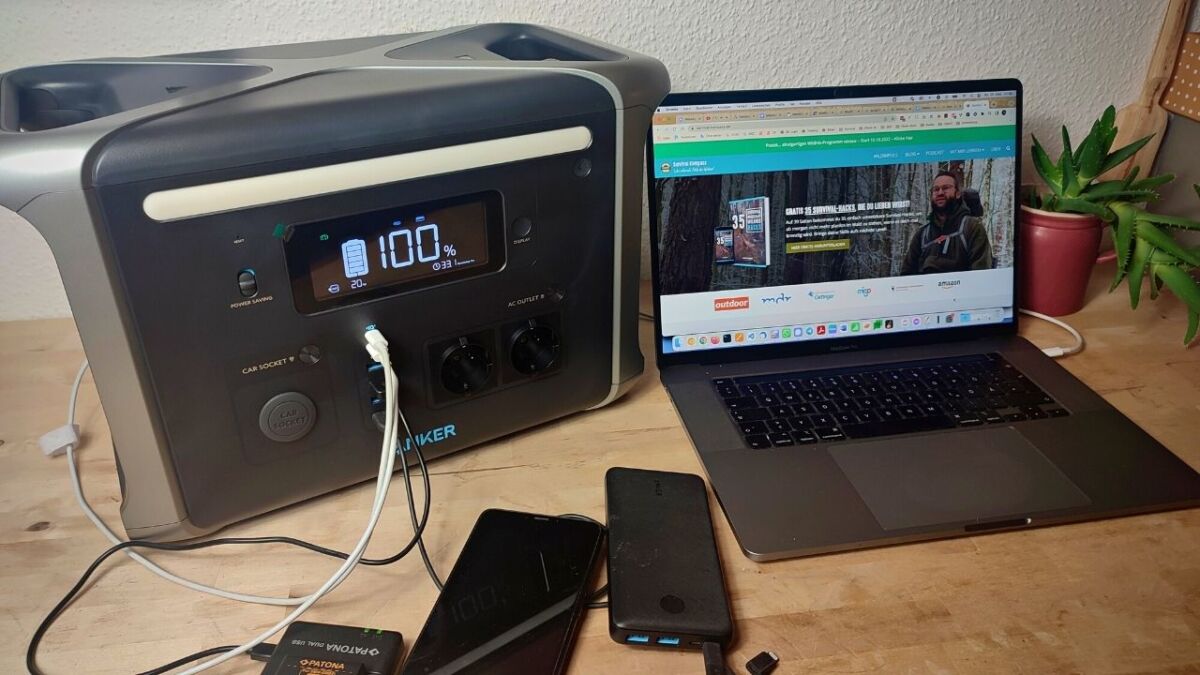 Many brands are currently struggling to stand out in the increasingly crowded market for portable power stations and solar generators.
With the Anker 757 Powerhouse, the largest power station from Anker so far, stands out by offering one of the fastest charging speeds that you can buy for money.
She is a little heavy and quite expensive, but this power station delivers reliable energy on the go as well as during blackouts.
My experience with the Anker Powerhouse Powerstation
I don't have a ready-to-drive adventure van or camping bus equipped with high-performance batteries and solar panels.
I own a large family car in which I can sleep and live. We use it to drive the children around, but also for longer trips that last for days or weeks.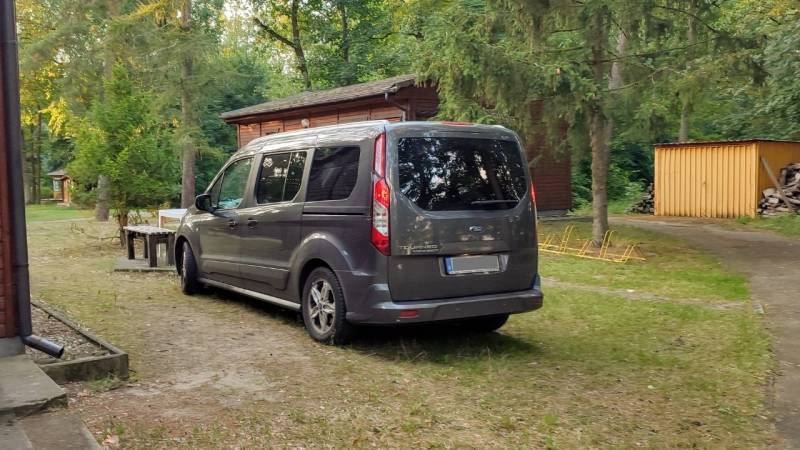 As a self-employed person, I have many opportunities to be on the road for days or weeks. And work needs to be done on the go, so laptops, cameras, and smartphones are always with me.
I have used a handful of power supply systems on various trips, but none has delivered as much power and worked as smoothly as Anker's 757 PowerHouse.
In short: Anker is quite popular for its chargers, cables, and power banks, but the 757 PowerHouse Powerstation is the brand's first foray into large mobile power stations (1229 Wh capacity).
I had the opportunity to test both the 757 and the matching Anker 625 solar panel during a one-week trip to Germany in the summer, with the power station being my only source of energy.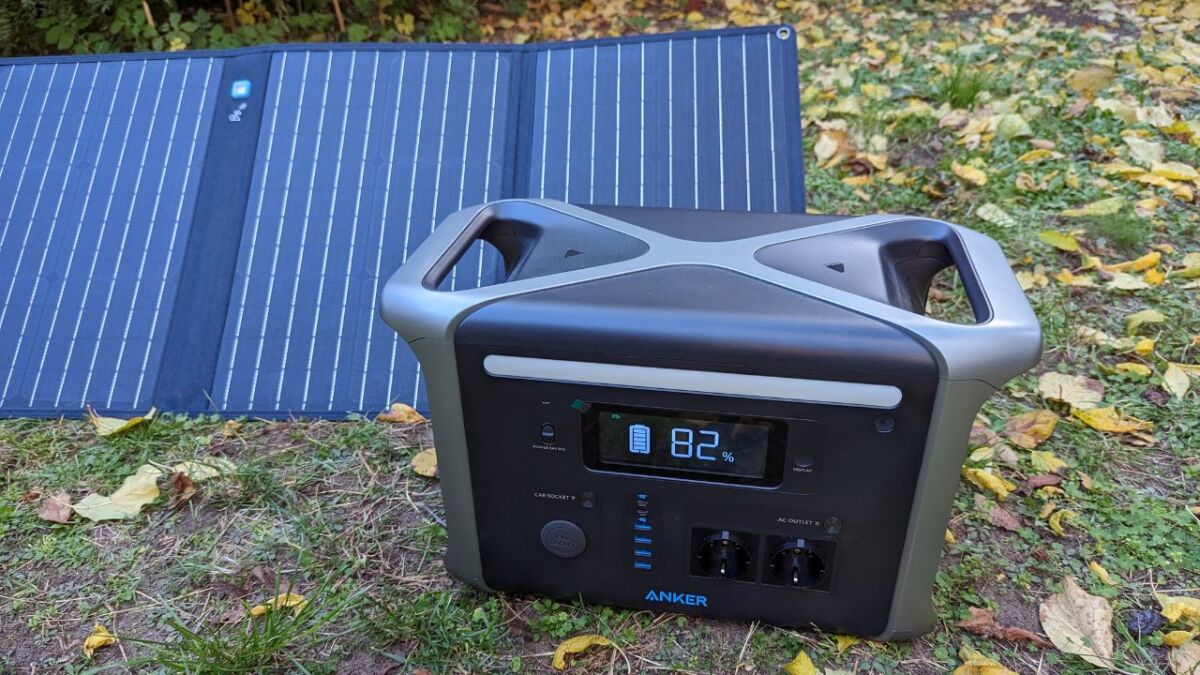 757 PowerHouse Specifications
The Anker PowerHouse is not cheap at €1700 and there are cheaper power stations with the same performance.
So, why am I testing the anchors? Why is this sturdy powerhouse worth considering?
On the one hand, it charges incredibly fast. Forget about a 4 to 10-hour charging time for other similar power stations on the market. The 757 Powerstation charges in just 1.5 hours thanks to a maximum input power of 1,000 W.
I can confirm the statement of going from 0 to 80 percent in about an hour.
The built-in light bar is a unique feature that I haven't seen in other power stations. And finally, while most other brands offer a 2-year warranty, Anker backs its 757 PowerHouse with a 5-year warranty.
The Anker 757 PowerHouse has nothing to hide.
Here are the technical specifications:
Battery type: LiFePO4 lithium
Materials: Frame made of automotive-grade aluminum alloy
Capacity: 1229 Wh / 1500 Watt
Lifespan: 3,000+ cycles
Estimated charging time at maximum input power (1,000 W): 1.5 hours
Weight: 19.9 kg
2x AC output, 4x USB-A output, 2x USB-C output (1 x 100W / 1 x 60W)
5-year total warranty
Here's a panoramic view as a video
Pros and Cons of the Anker PowerHouse 757
---
What I like
lots of power - 1500 W AC output with up to 2400 W surge
built-in charger
fast charging - charged to 80% in just 1 hour
excellent selection of output ports
helpful energy-saving mode
built-in LED panel light
solar-friendly
can serve as a UPS battery backup
3-stage LED light strip
What I don't like
very heavy
expensive
not dust or water-resistant
not expandable
Full power ahead
My first impression of the 757 came when I took it out of the packaging: it is heavy and large.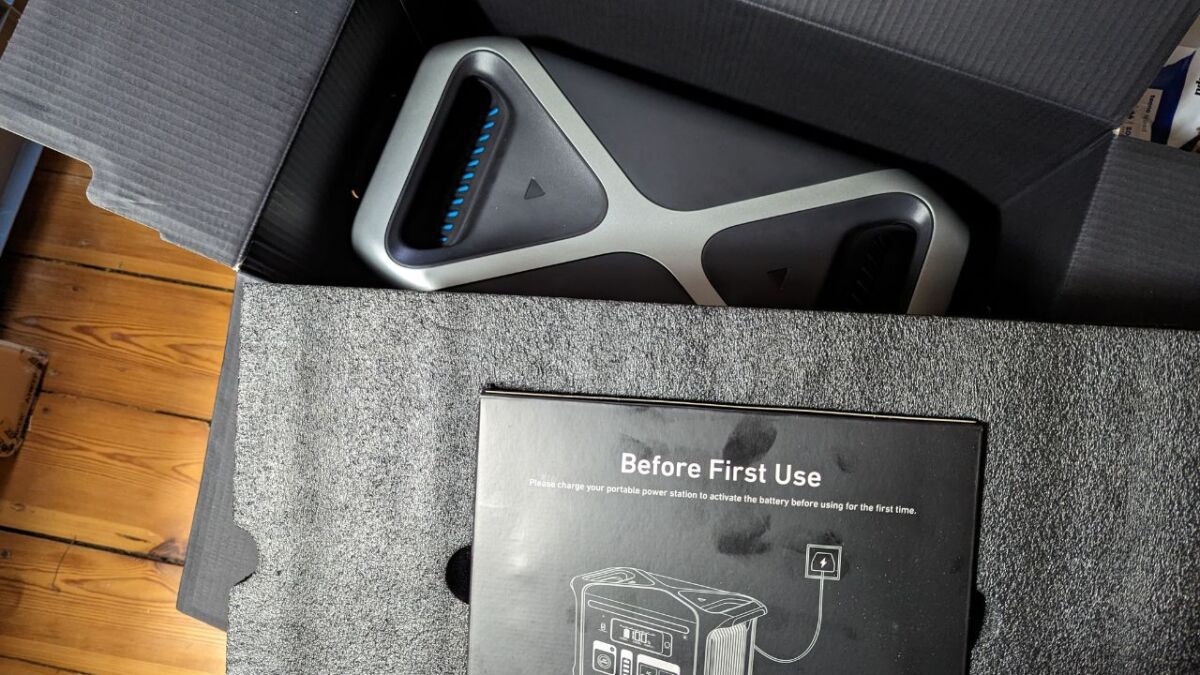 The Lithium-Ion Powerbank has a capacity of 1,229 watt-hours (Wh), enough to fully charge my Google Pixel approximately 100 times.
However, all the stored energy comes at a price: The power station weighs almost 20 kg. Two sturdy, easy-to-grip handles make it easier to carry around. If you are strong enough, you can also carry it with one hand.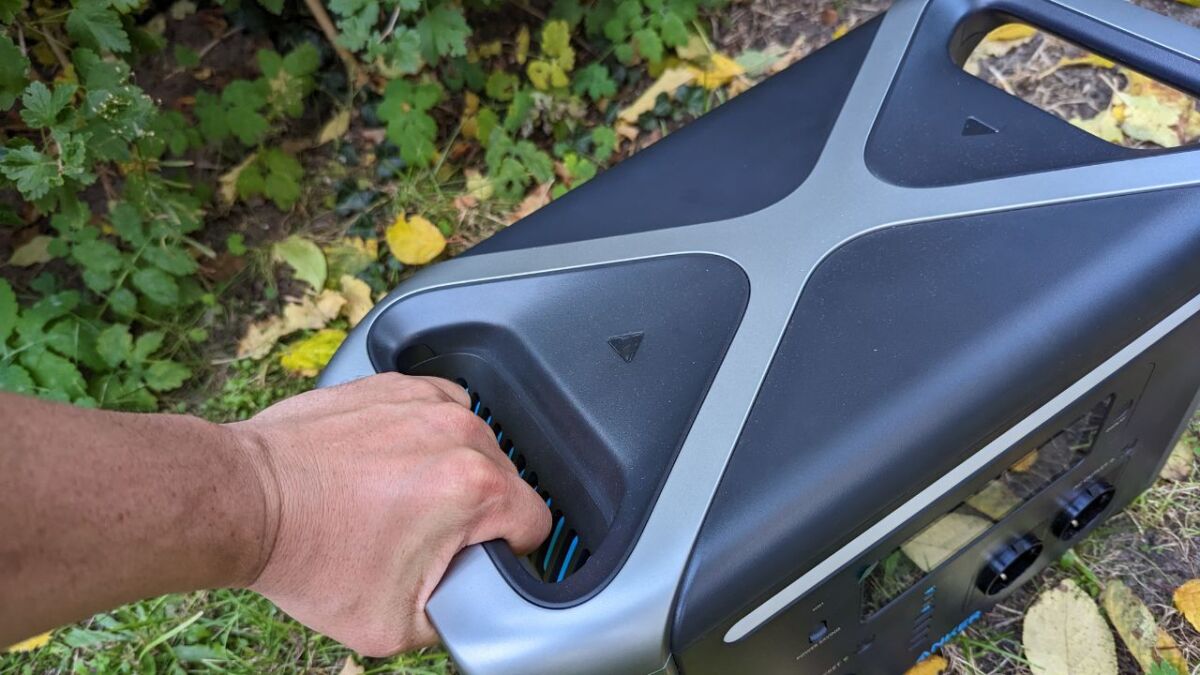 I strapped the PowerHouse directly onto the right side of the trunk (the left side is my sleeping area). I ran the car charging cable to the front so that the Anker 757 could charge during the drive.
My goal for my trip was for the 757 to charge my MacBook Pro, my smartphone, my camera with batteries, and my headlamp for me.
If I were at a standstill, I would disconnect the power station from the vehicle and use the Anker 625 solar panel (100 W) (buy the solar panel directly from Anker here).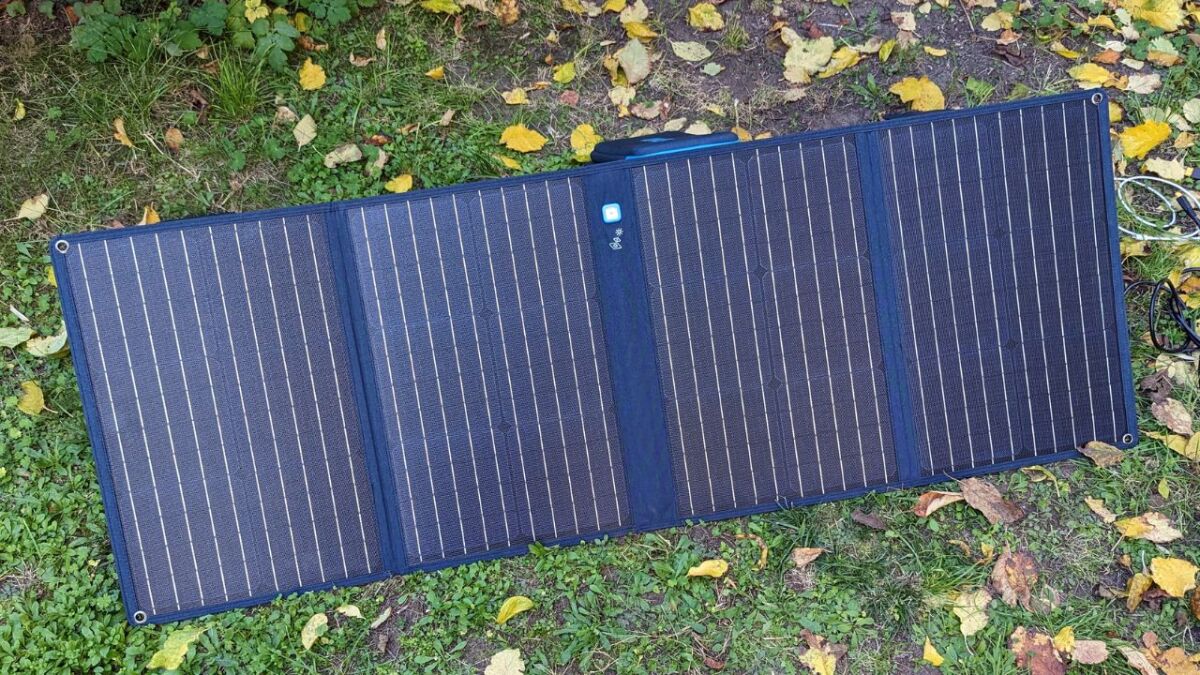 Many ports, easy to use
During my journey, I was extremely impressed by the capacity and user-friendliness of the power station.
The 757 has 9 different ports - a car socket, two USB-C, four USB-A, and two sockets - which is just right for me in terms of size and watt-hours for such a power station.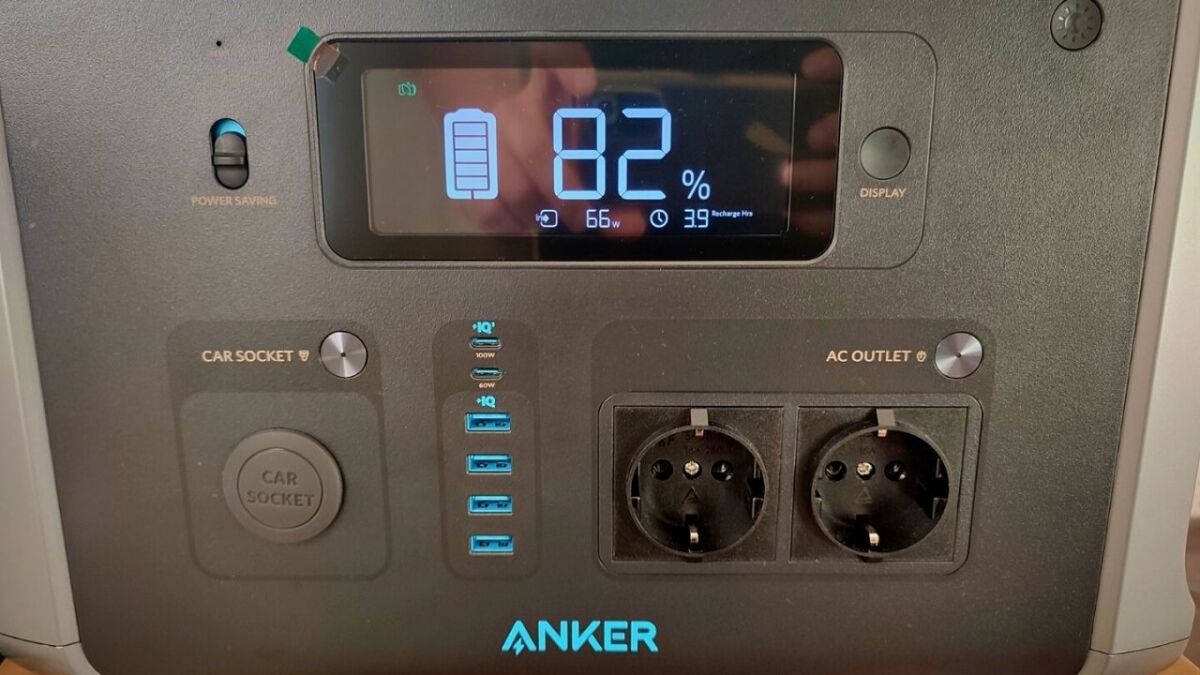 Especially interesting for me are the USB-C ports because I can charge my laptop as well as my Google Pixel through them. This allows my smartphone to be charged quickly, and my laptop can draw up to 80 watts while charging.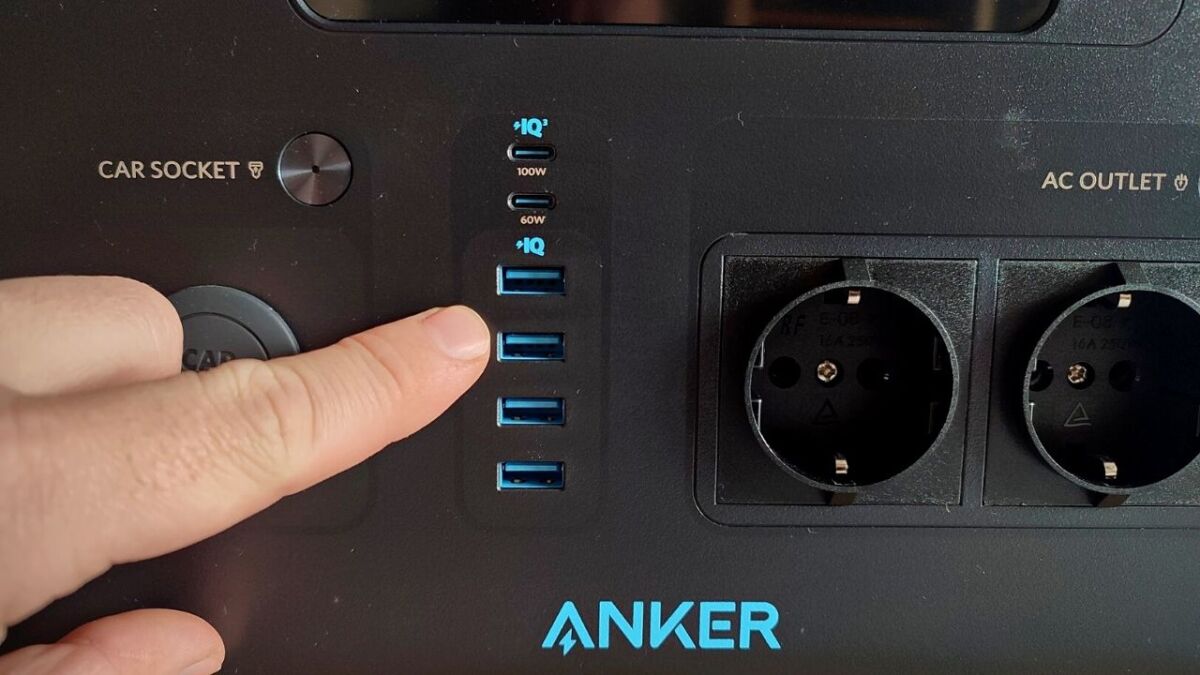 If I were to charge both devices via the power outlet, I would lose a lot of electricity.
The USB-C ports with 1 x 100 W and 1 x 60 W are therefore a purchasing criterion for me.
Most people will manage well with this number of ports, although some people with many modern, fast-charging devices could benefit from more USB-C ports.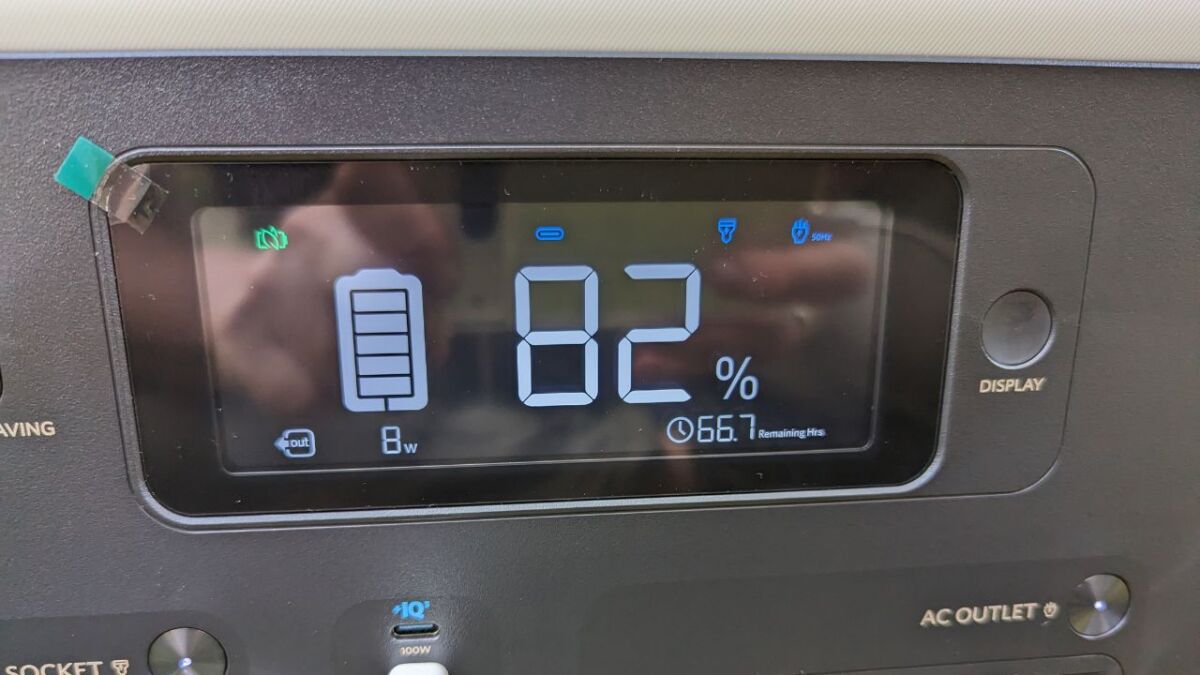 The display of the 757 is bright and therefore easy to read in sunlight. It is easy to understand and shows me how much power is coming in, how much power is going out, and which ports are being used. I can also see how many hours the power station will continue to provide power when I connect a device.
I connect my Google Pixel and see it consuming 15W of power, or when I use the 100W USB-C port on my MacBook Pro, it draws over 90 watts. The displays also help me know that everything is working properly.
My only criticism is that the screen turns off after only a few seconds - making it difficult to monitor the power supply from a distance. But someone who is less interested in the values would probably never notice.
There is also an energy-saving mode that turns off unused sockets to minimize consumption. I recommend keeping the energy-saving mode always active.
I found the 3-level LED light strip on the power station interesting. Furthermore, I often used the function in the car in the evening. I just had to reach next to the bed and didn't have to search for the small switches anywhere on the car ceiling.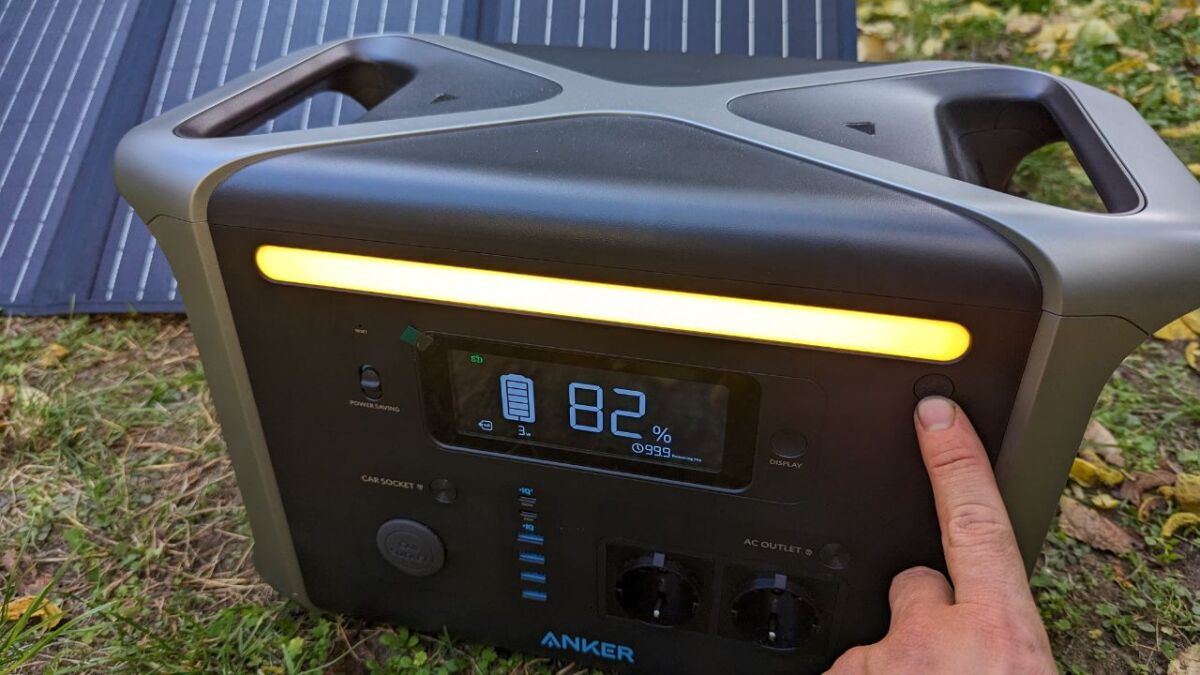 The Anker 625 Solar Panel
During my summer travels, my car was able to recharge the power station while on the road. For longer stays, I would pull out the solar panel and connect the included XT-60 to XT-60 cable between the solar panel and the power station to maintain the flow of electricity.
I think it's just brilliant that I can charge the power station using panels, even if it takes more time than using a socket.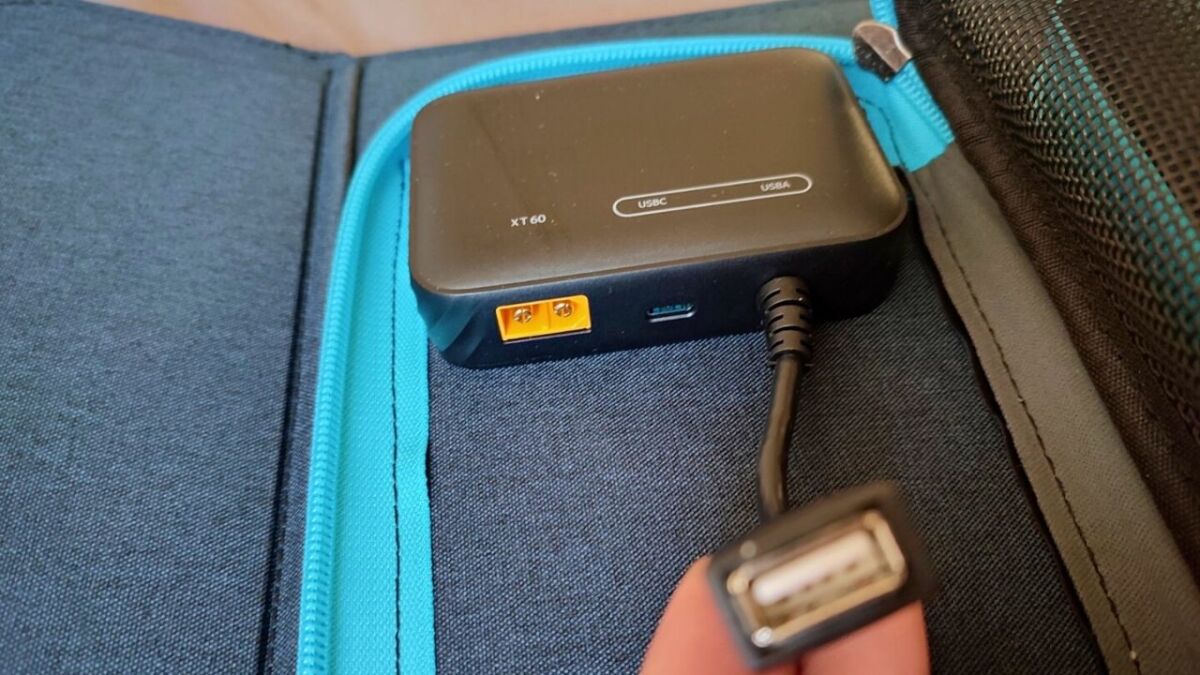 Although the XT-60 solar input connector is powerful, it is somewhat outdated for me: Many solar panels have switched to everyday DC plugs, which could force you to rely on adapters for DC plugs and solar modules.
But Anker has thought of that because when you buy the solar panel, an XT-60 to DC7909 adapter is included.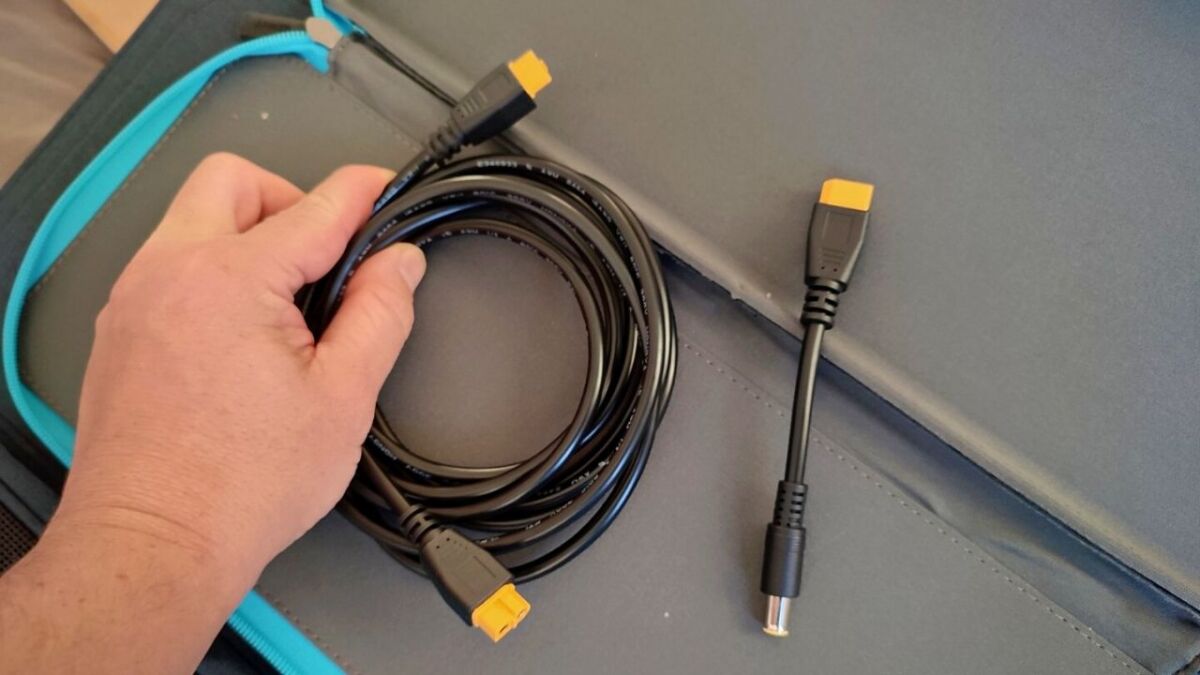 The 625 solar panel is folded into four parts, making it compact.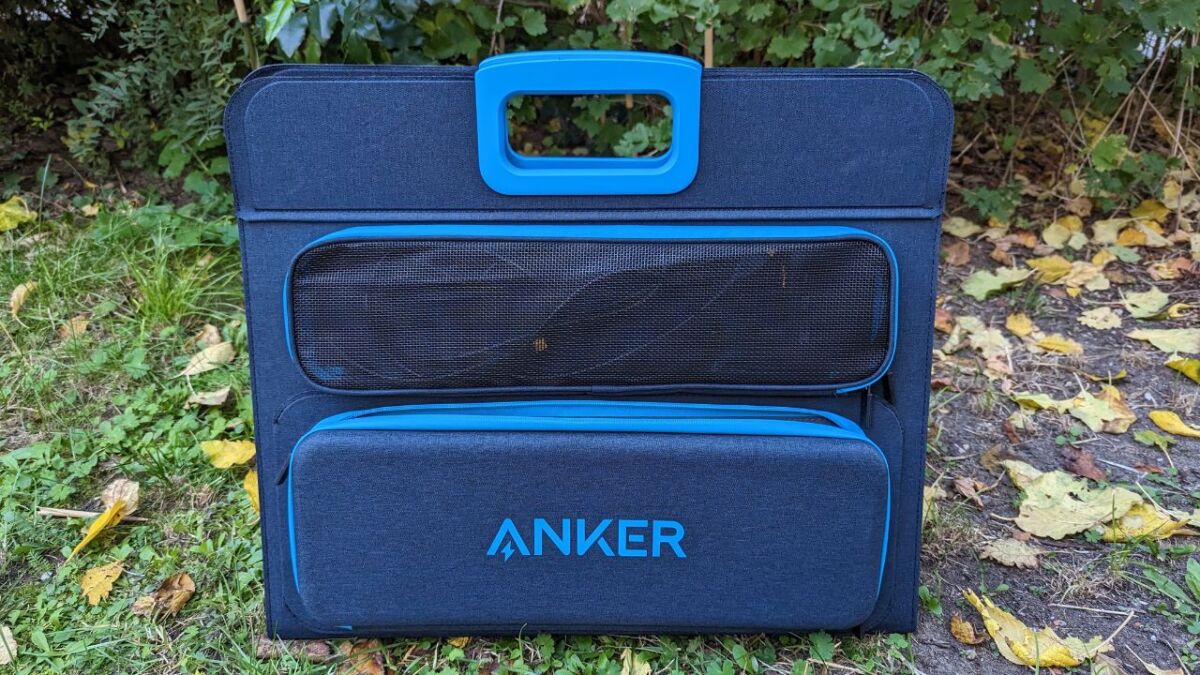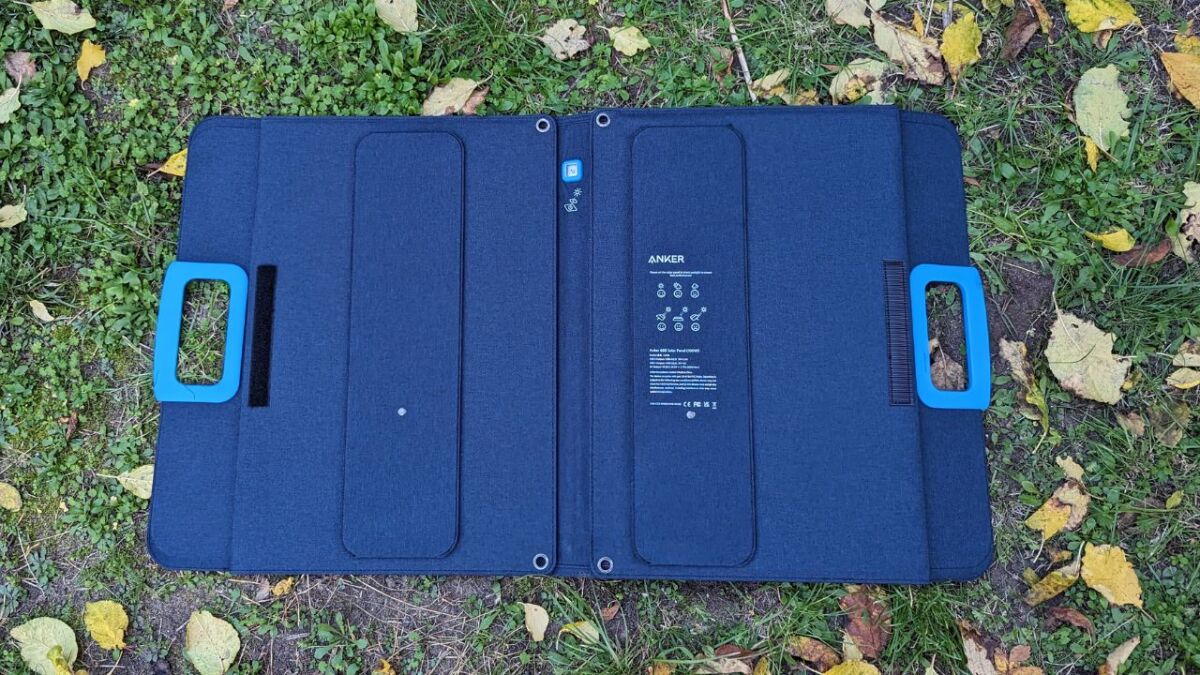 With perfect sunlight, almost 100 W of power is generated.
There is a built-in sundial that makes it easy to align the Anker 625 solar panel directly towards the sun.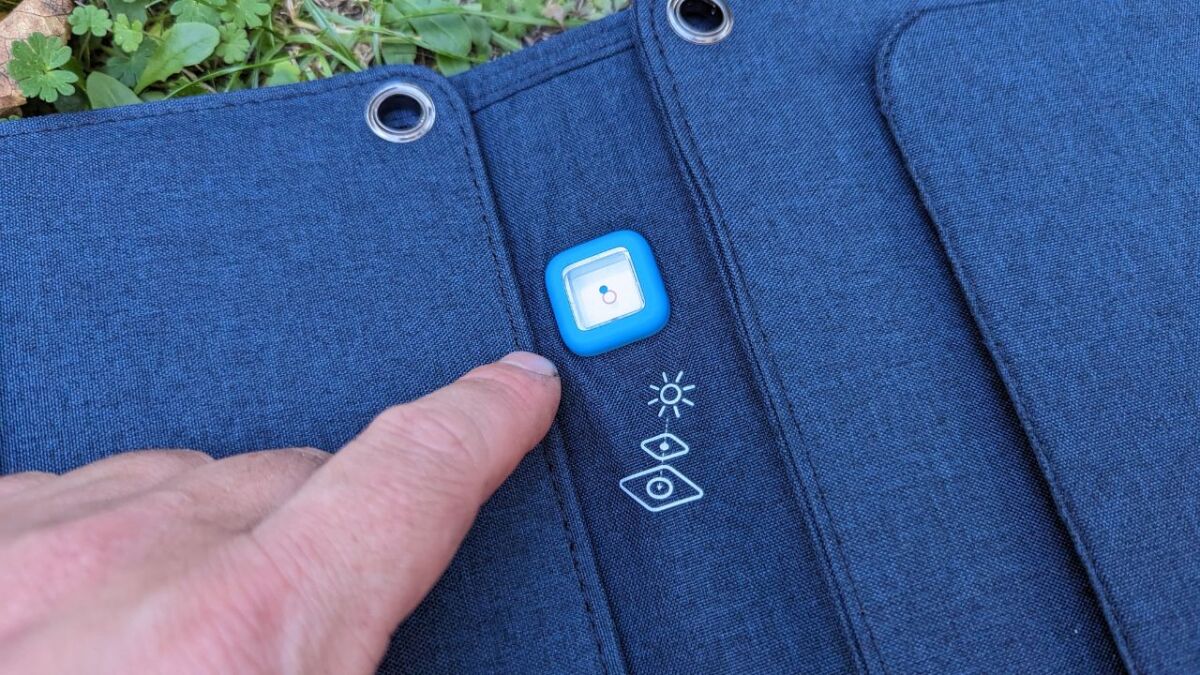 The adjustable supports are great and make it easy to assemble the panel.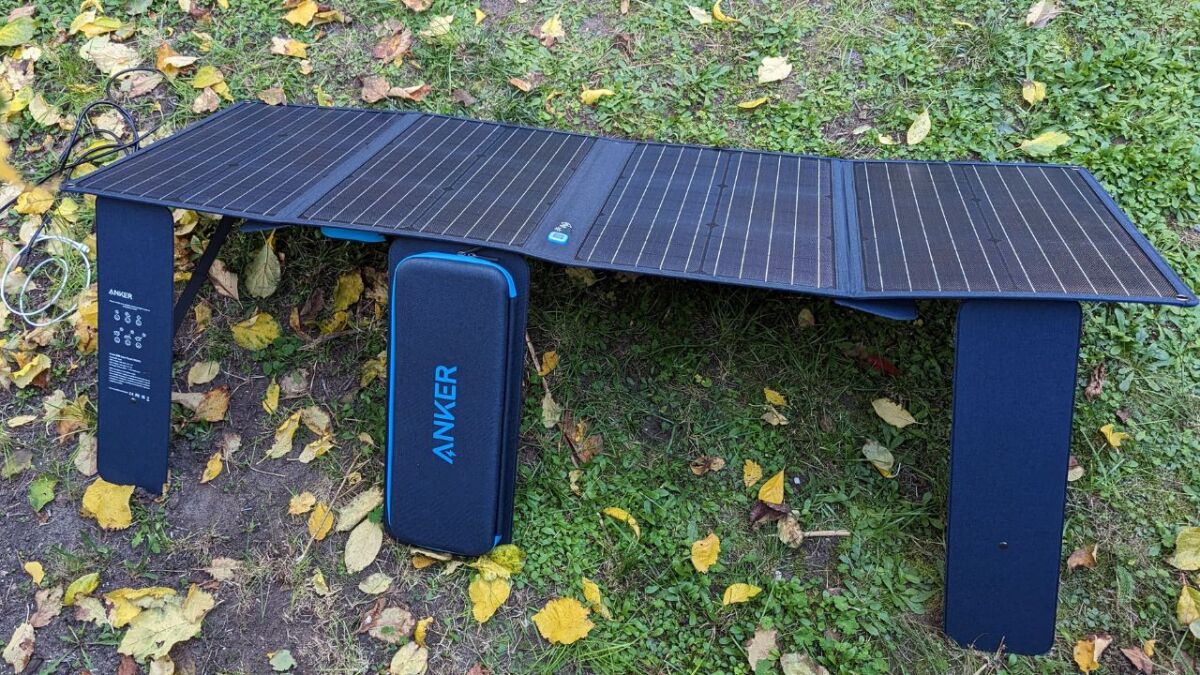 The solar panel is not exceptional compared to other solar panels on the market - it does its job as expected.
But there are two bonus points:
The panels also have a connection for USB-A and USB-C. So if you want to leave the power station in the car, you can just take the solar panel with you to the meadow and connect your smartphone or speaker directly to it to charge them.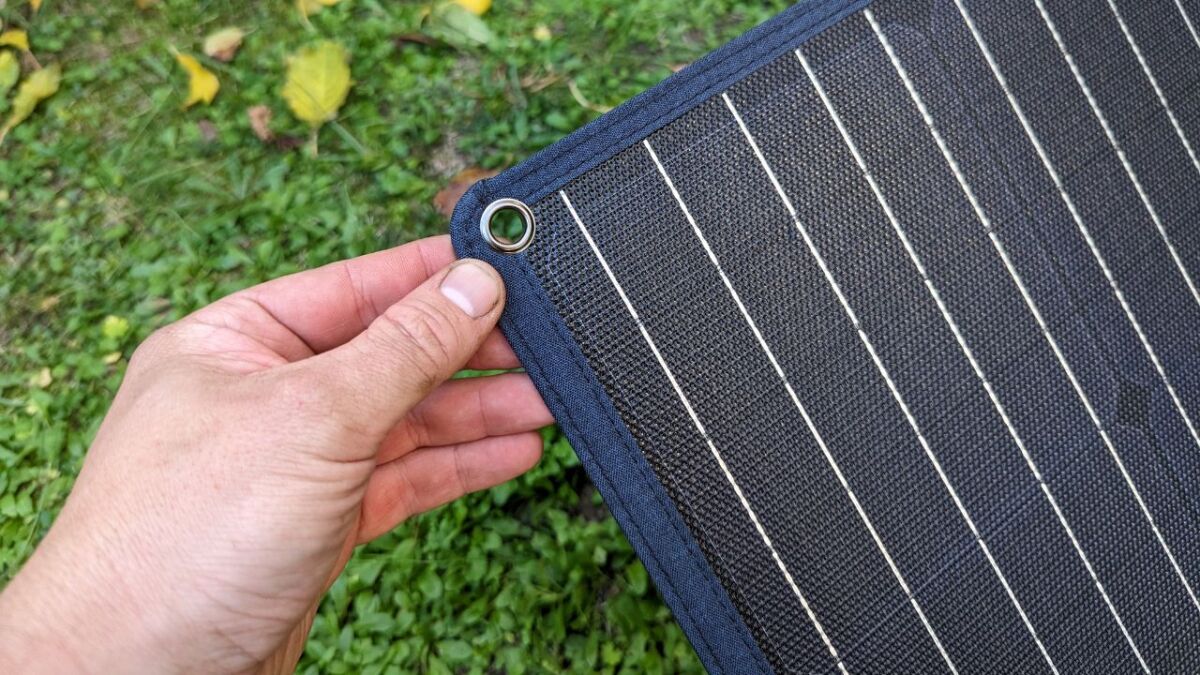 And I also like the metal eyelets on the edges because they make it easy to hang up the solar panel.
Who is the Anker 757 PowerHouse useful for?
While the size and weight of the power station limit its portability, its sturdy construction and rectangular design make the 757 a decent option for many applications.
The PowerHouse 757 charging station is suitable for camping, RVs, or long-term travel if you have the space for it.
It also works well as a solid, albeit small, emergency generator for home use for crisis preparedness. It is particularly useful for technology-heavy setups, at home or on the go, as it also serves as an uninterruptible power supply (UPS).
The backup power switch time of less than 20 milliseconds is sufficient for most applications to protect PCs and other technology from power surges.
Input and Output Power
On the back of the Anker 757, you will find a flap that conceals the solar charging input (max. 300 W), the overcharge reset button, and the AC input (max. 1000 W) for charging the portable power station itself.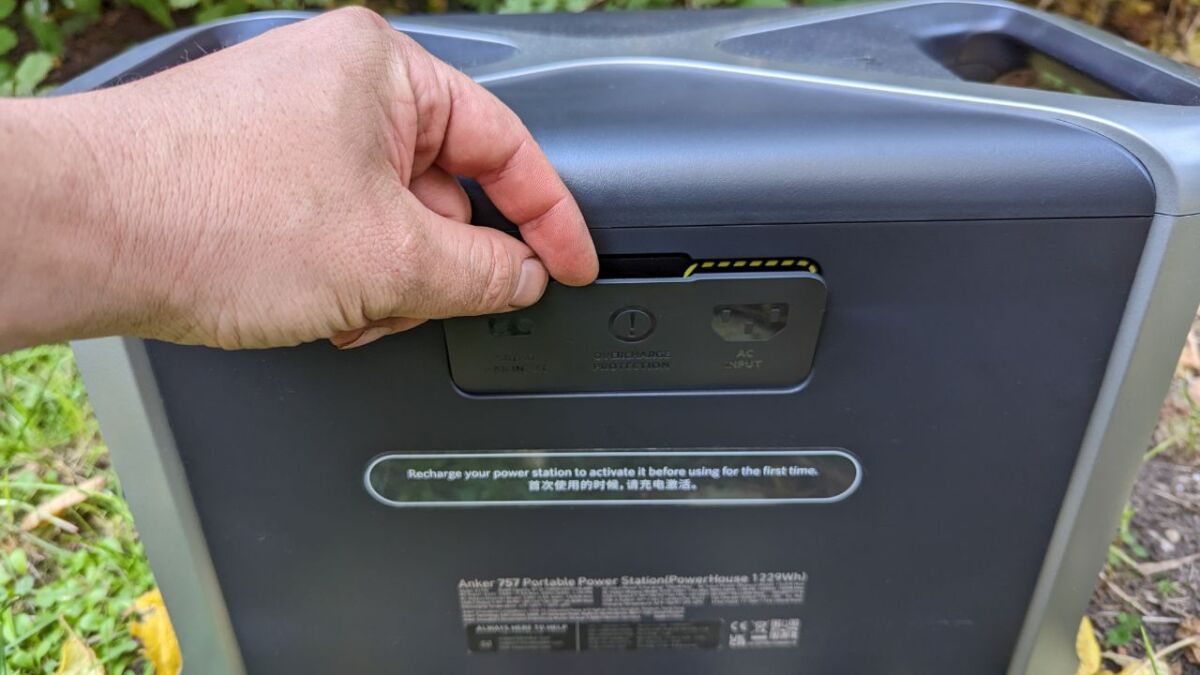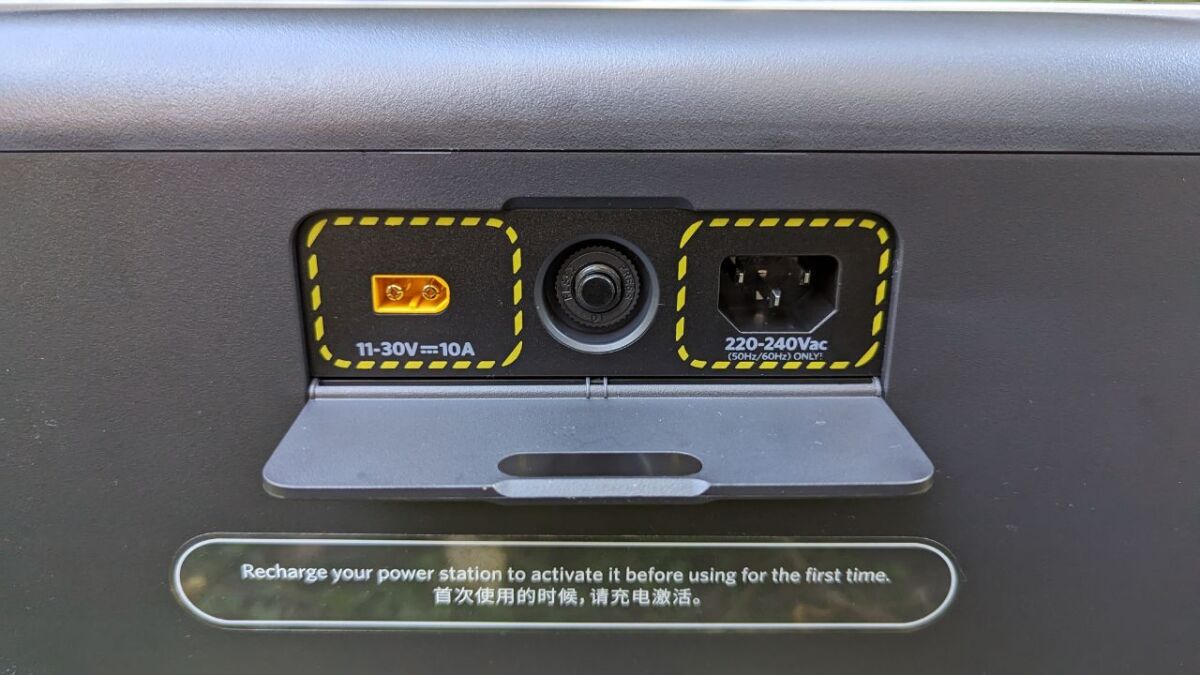 I like that I don't need an extra power supply for the Anker 757 - these components are built into the device. So, all I require is the cable - a cold device plug.
After charging via wall socket, car plug or solar panel, the Anker 757 delivers an impressive 1229 watt-hours (Wh) with up to 1500 watts (W) of electrical power.
This is a major upgrade from Anker's previous, smaller power solutions in generator size: The power station can charge a smartphone almost 100 times, a laptop 17 times, or power a portable 45W refrigerator continuously for an entire day.
Here is a list for comparison:
| Device | Power | Charges/Operation |
| --- | --- | --- |
| Smartphone | 10 Wh | 97x |
| LED Light | 12 W | 82 hrs |
| Fan | 35 W | 28 hrs |
| Drone | 40 Wh | 24.5x |
| CPAP Machine | 40 W | 24.5 hrs |
| Portable Refrigerator | 45 W | 22 hrs |
| LCD TV | 110 W | 9 hrs |
| Freezer | 360 W | 2.7 hrs |
| Microwave | 700 W | 1.4 hrs |
| Coffee Maker | 1000 W | 1 hr |
| Electric Grill* | 1150 W | 48 min |
| Reciprocating Saw* | 1200 W | 48 min |
| String Trimmer* | 1200 W | 48 min |
| Circular Saw* | 1440 W | 36 min |
*These tools have a special potential for temporary thermal shutdown due to their tendency to draw higher current under load.
This 1500 W output power (with surges of up to 2400 W) allows you to handle high-power loads from devices with high-power consumption such as electric drills, hammers, or chainsaws.
The Anker 757 also has an LFP battery (LiFePO4) inside instead of conventional lithium-ion cells. Anker says that this is close to what you would find in a modern electric vehicle.
Even after 3,000 charging cycles, the battery will remain in good condition, which is why Anker offers a 5-year warranty on the device.
For comparison: Typical lithium-ion batteries from competitors only last about 500-700 charging cycles and have only a two-year warranty. Here, too, the Anker 757 PowerHouse gives me a good feeling.
Energy-saving mode
Another thing I would like to mention is the practical "energy-saving mode" that Anker has added.
On the left side of the display is a switch to activate or deactivate the energy-saving mode, and for good reason.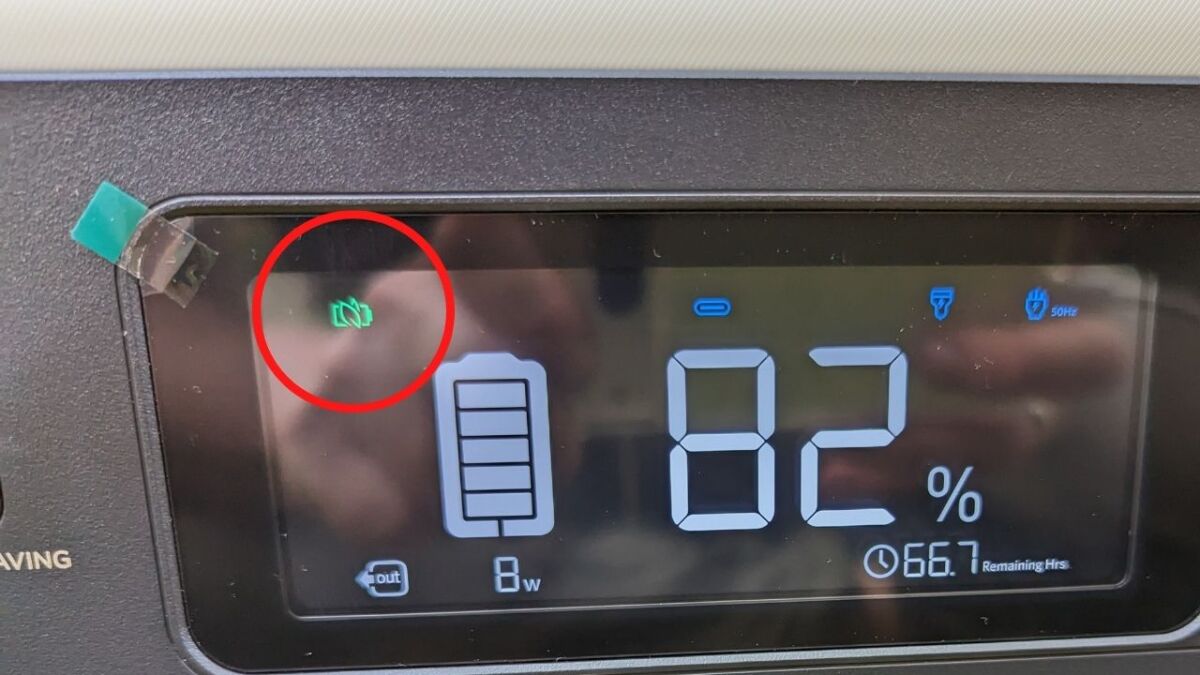 When in energy-saving mode, for example when the battery of a smartphone or laptop is fully charged, the 757 PowerHouse will turn off by itself after a few minutes. However, some larger devices such as a refrigerator do not require a constant power supply and only draw power occasionally.
By deactivating the energy-saving mode, it is ensured that the AC ports are always on and ready, even if your refrigerator or heating turns on and off as needed.
Basically, it is a switch to deactivate the intelligent overload mode and automatic shutdown mode for devices that need to be powered on demand.
Is the 757 PowerHouse loud?
On both sides, there are large fan openings, which are covered with stylish blue-accented plastic - giving the power station a bit of style.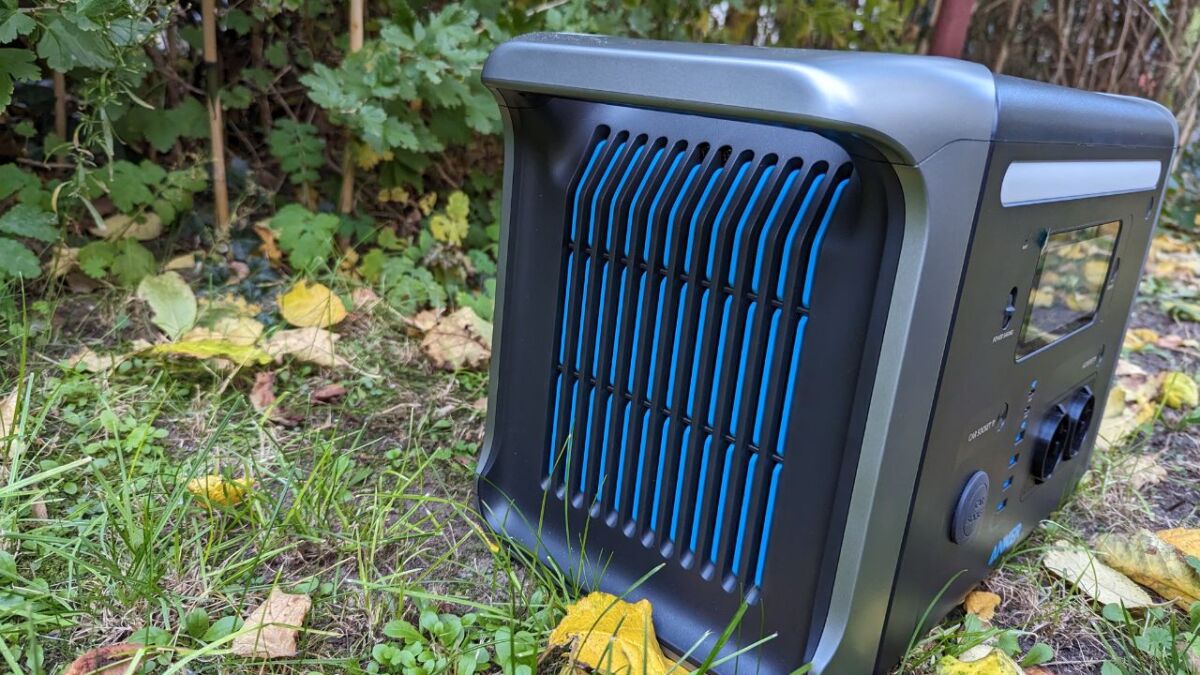 You will hear these fans when charging the Anker 757 or connecting it to a powerful device.
But it is quiet. There is no comparison between the small fans for cooling and the roar of a large, loud, gasoline-powered generator.
An ideal protection for rental apartments during power outages
As someone who lives in a rental apartment, it's not easy for me to avoid power outages and blackouts.
A conventional generator with gasoline or diesel is not an option at all due to the noise and exhaust fumes. Apart from that, storing fuel becomes difficult and is legally problematic above a certain amount.
A rental apartment limits my options, so the only alternative is a mobile power station.
I would argue that the Anker 757 Powerstation is worth buying for this reason alone. In the event of power outages, you will be glad to be able to operate your electrical devices.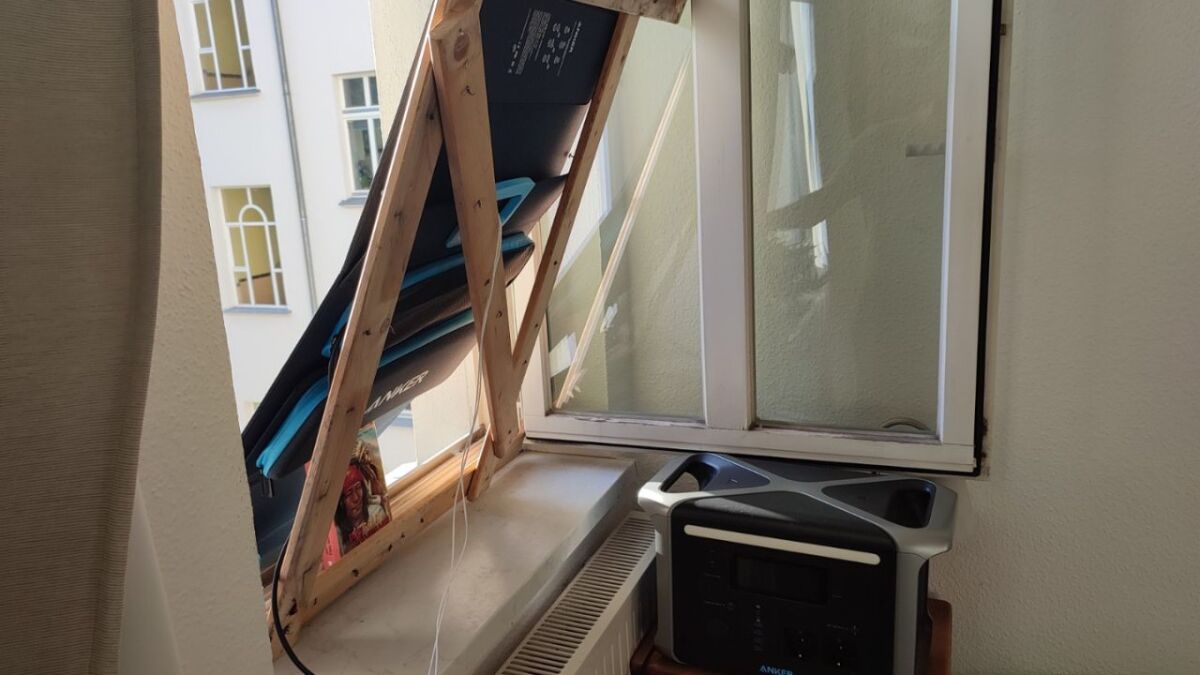 When a power outage is imminent, I can charge the power station in just a few minutes. A fully charged power station is enough to power every phone in my apartment for days of intensive use - or to supply power to my laptop, TV, or projector.
You can operate large appliances such as refrigerators and freezers with the Anker 757. If you're smart, you'll know that a refrigerator can keep food cold for 4 to 6 hours without power, and a full freezer can stay cold for up to 48 hours.
Theoretically, you can use the energy stored in the 757 every few hours in ten-minute bursts to lower the temperature of your refrigerator. This way, you can keep your food safe and fresh during a long power outage.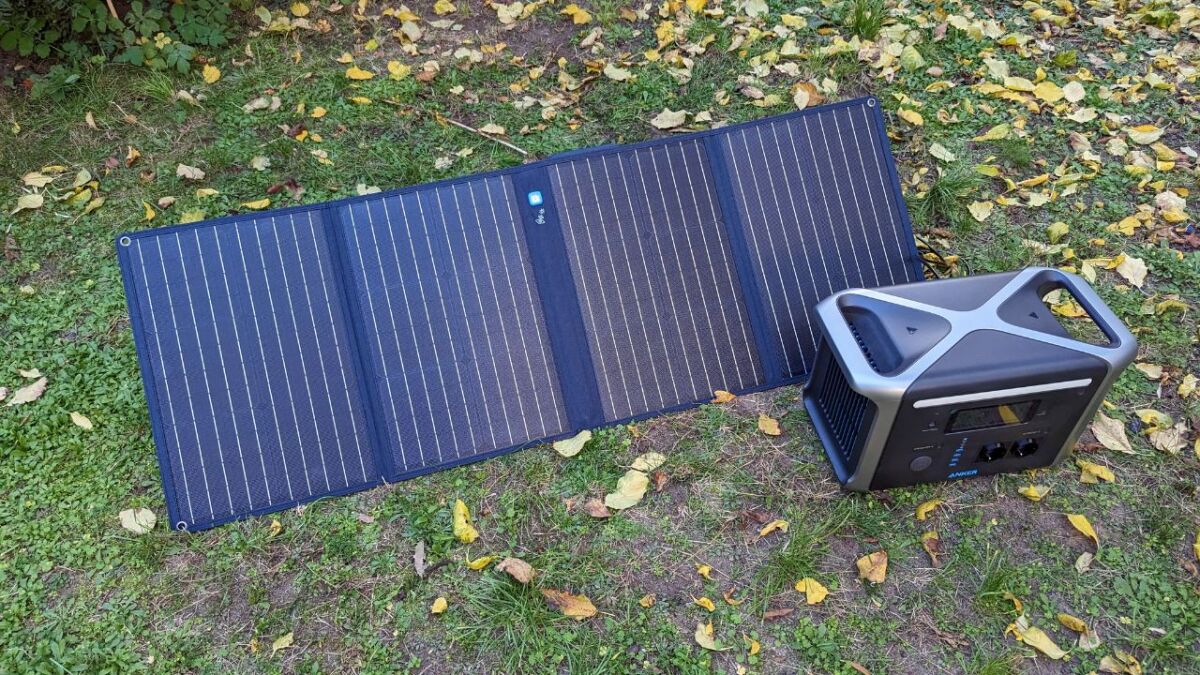 Then there are the solar panels, which may not be enough to power your entire house. But they will certainly be sufficient to keep important devices running or to send some lifeblood to your 757 PowerHouse in case of an emergency.
Summary
Compared to other portable power stations, I was not only impressed by the capacity and efficiency (it can be charged from 0% to 80% in one hour) of the 757, but also by the user-friendliness and simplicity of the system.
You simply plug the PowerHouse 757 into the socket at home, brush your teeth, put on your shoes, and pack your car or camper - during this time, a considerable amount of power will flow into the power station.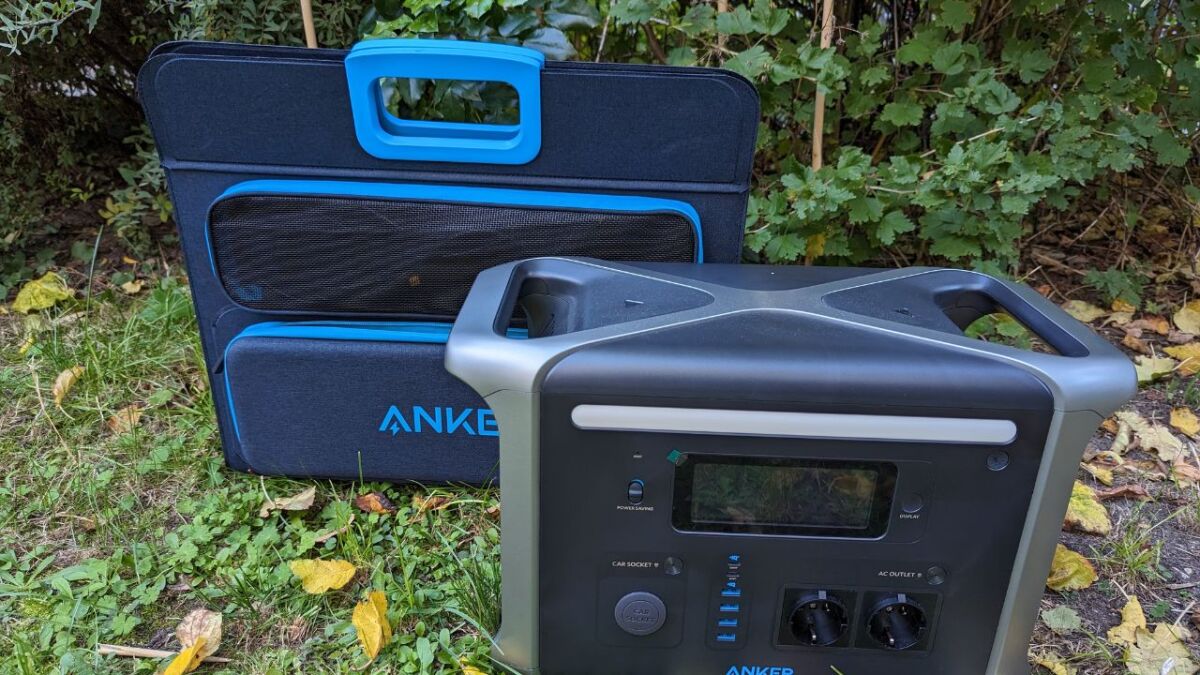 Have you arrived at your camping site without a power grid? The charging time with a solar panel is sufficient to provide you with a permanent power supply while camping.
Anker makes it easy to understand how much power is coming in and going out of the storage and how it is being used. And when I no longer need the power station, it's a breeze to simply unplug it, take it out of my car, and store it at home for easy access.
For my one-week trip, using the Anker 757 PowerHouse and the Anker 625 Solar Panel felt like a sustainable, self-sufficient system.
I was able to keep all of my electronics charged and functional the entire time. The 757 charging station is an impressive power station for an electronics brand like Anker.
Anker manages to establish itself in a new weight and capacity range with the 757. The company has found a good way to compete with established brands such as Jackery, EcoFlow, or Bluetti.
At the end of the day, there is one question: should you buy the Anker 757 or not? For me, it's a simple YES.
This device not only offers an insane amount of quiet power, but with a built-in light and support for solar panels, it is perfect for camping and outdoor use.
If you want a worry-free power supply for your adventures or as an emergency backup on the go, get the 757.
Yes, it is pricier than the other power stations from Anker - currently just under €1700 - but for this price you get a fantastically well-designed power station with a lot of power.
Anker 757 PowerHouse
With the PowerHouse and its 1229 Wh / 1500 Watt, you are well-prepared for power outages.
Powerstation: €1,699.00
Buy directly from Anker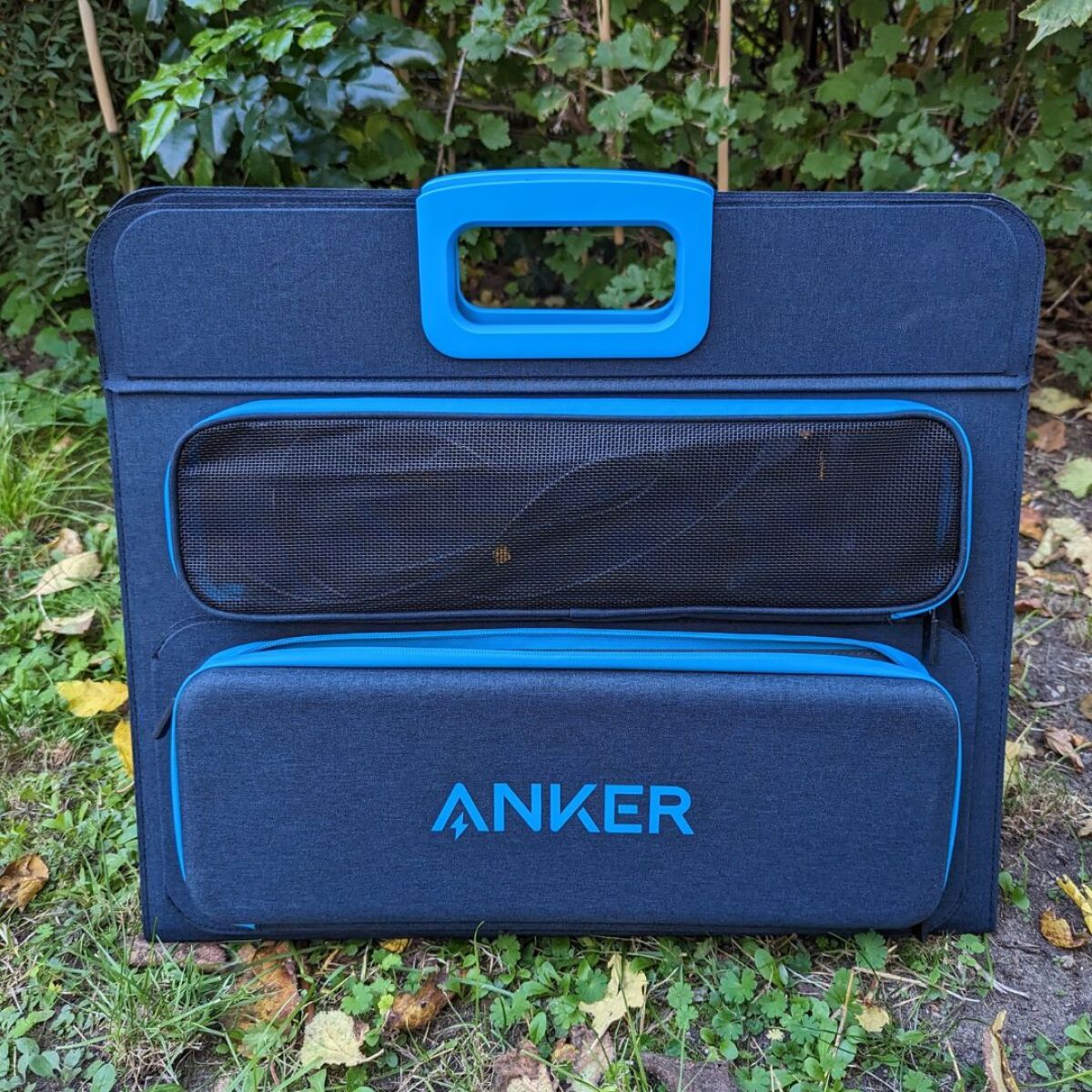 Anker 625 Solar Panel (100W)
The solar panel converts up to 23% of sunlight into solar energy and effortlessly charges solar systems even on cloudy days.
Solar panel: €369.99
Buy directly from Anker
Disclosure: Many thanks to Anker for providing me with the products featured in this review for testing. I was not paid to write this honest review.

Was this guide helpful?
14 people found this guide helpful.
5.00 out of 5 points (14 Ratings)