Back to german article
5 great books about Bushcraft (that you should read)
With the right books about Bushcraft you will learn the best skills. I present five great books that will help you with Bushcraft.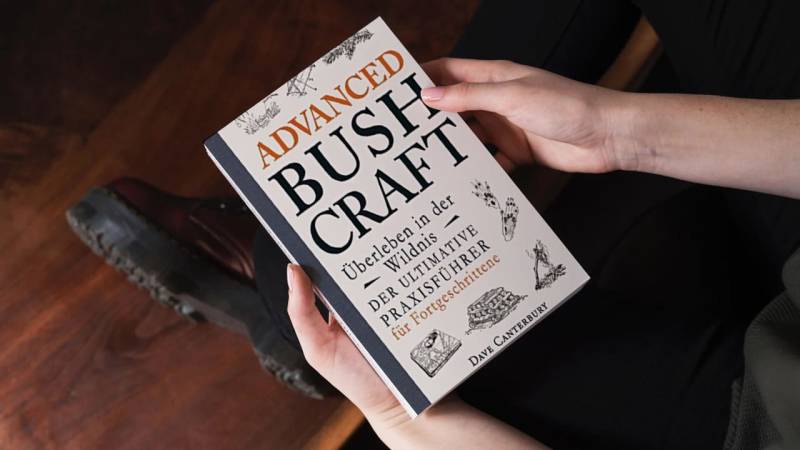 ---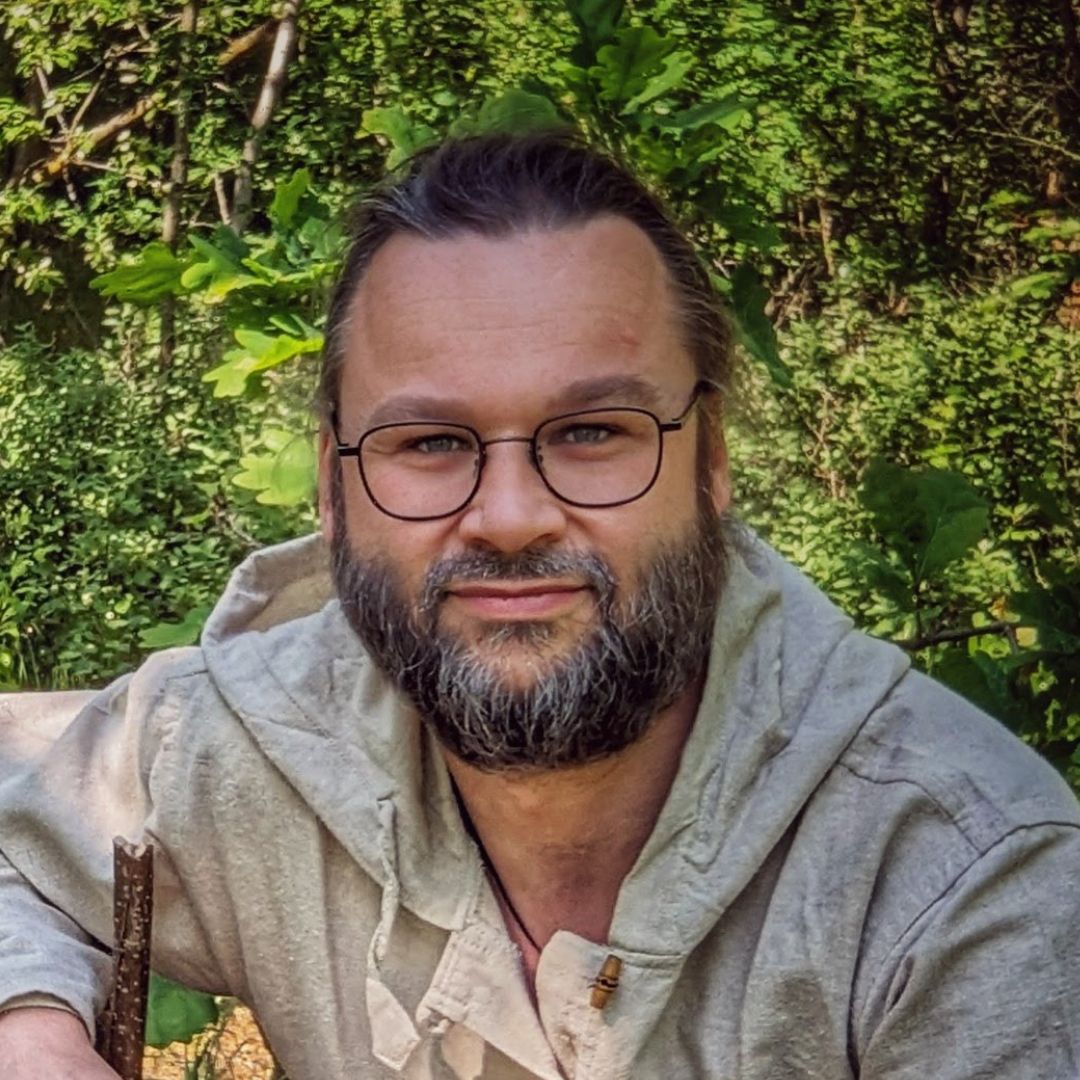 ---
👉 The key facts from this guide
"Bushcraft 101 - Survival in the Wilderness / The Ultimate Survival Practical Guide" by Dave Canterbury provides a comprehensive introduction to wilderness survival and is especially suitable for beginners.
"The Big Book of Survival Techniques" by Gerhard Buzek is an extensive work that covers both wilderness survival and survival in civilization.
"Ray Mears Essential Bushcraft" is an English-language book that summarizes all the important topics about bushcraft and is well-illustrated.
"Outdoor with the Pocket Knife" by Felix Immler is a book that is particularly aimed at children and shows what can be done in nature with a pocket knife.
"Advanced Bushcraft - Survival in the Wilderness: The Ultimate Practical Guide for Advanced Bushcrafters" by Dave Canterbury is the sequel to "Bushcraft 101" and is aimed at advanced Bushcrafters.
It is clearly shown to you in film and television: survival in the wilderness, even without great equipment, is easily possible.
Survival is also highly valued in computer games and has shaped an entire sub-genre.
But one thing must be clear to you: neither movies nor games prepare you in the slightest for survival in the wilderness.
If you want to be able to survive even under the most adverse conditions, you must prepare yourself specifically.
You have to master all the basics and learn and practice through hard work.
The right guidebooks can provide you with perfect support. I have put together the five best Bushcraft books for you.
Bushcraft 101 - Surviving in the Wilderness / The Ultimate Survival Practice Guide
In 320 pages, Dave Canterbury provides you with the basics of what you need to know to survive in the wilderness.
The author is himself a survival artist and teacher at a scout school that has been recognized as one of the best survival schools in the USA.
Long story short: the man knows exactly what he's talking about.
Whether it's about finding enough water, making tools, or generally making the best use of nature's resources - "Bushcraft 101 - Survival in the Wilderness" will teach you the basics excellently.
Especially newcomers to this topic will be able to get a lot out of this book.
With the help of sketches, you will be explained which equipment needs to be used in which situation and how exactly. You will also be given many general hints and tips.
For example, it is simply but clearly shown what you need to pay attention to when packing your backpack. What weight it should have, where the equipment should be placed, etc.
Overall, Dave Canterbury's book offers everything a beginner has to know. Sometimes good photos would be desirable and advanced learners will not be able to learn too much new. Nevertheless, for me, the book is one of the best to take a first step into the world of Bushcraft and survival.
The Big Book of Survival Techniques
As one of the standard works in terms of bushcraft and survival, "The Big Book of Survival Techniques" by Gerhard Buzek must be mentioned.
On over 500 pages, almost every imaginable situation you can get into is presented to you. This includes not only survival in the wilderness, but also in civilization.
Many extreme situations are explained. The book gives you tips and advice on how to best react to these situations.
With this book, you can learn, for example, how to build a shelter in bad weather or how to get your food in nature.
Even situations that you hope to never have to experience are addressed in it. An extreme example is dealing with a car bomb.
Because many topics are covered, the information provided is often only meant as an introduction. Whether it's self-defense, basics in electronics, or collecting medicinal herbs - you will learn everything necessary here to be able to further inform yourself in a targeted manner.
However, the fact alone of listing all the possibilities and options speaks for the great quality of this book.
Ray Mears Essential Bushcraft
Although the book is in English, I recommend it without reservation. The German market for perfect bushcraft books is quite sparse. Ray Mears is THE Bushcrafter from Great Britain. Every resident in England knows him, and therefore he must not be missing in this article.
If anyone has coined the term "Bushcraft", it is Ray Mears.
I have the book and others here on my shelf. Ray Mears summarizes all the important topics on bushcraft. And for those who do not speak English, they can look at the pictures. All topics are well illustrated or supported with real photos.
In over 200 pages, you will learn everything about clothing, cutting tools, water, fire, shelter, and ropes. Additionally, Ray Mears describes how to live well in nature. A clear recommendation!
Are you a fan of Ray Mears? Then be sure to get the book "Ray Mears Outdoor Survival Handbook (also available in English, but with many pictures)".
Outdoor with the pocket knife
The latest book by Felix Immler deals less with survival itself than with the possibilities that a trip into nature with a pocket knife offers.
Especially children are thus familiarized with basic techniques - an absolute necessity for later survival in nature!
Many projects are described with clear instructions and supported by good pictures. As a reader, you will automatically be infected with the great desire to go into nature immediately. Because you want to recreate one or the other project right away and strengthen your skills in handling the pocket knife.
The individual projects can be completed in a few minutes in some cases (such as the wooden wedge project), but can also keep you busy for several days (the stone oven project).
They can be divided into many groups. These include improvised tools and aids, fixed storage buildings, kitchen utensils, or the cooking area.
Experts may criticize that "Outdoor with the Pocket Knife" cannot be understood as a bushcraft book. However, since it also covers absolute basics, the book is for me an entertaining and varied foundation.
Especially because the book focuses on children. This way, your children slowly become familiar with the entire topic. Therefore, it also belongs on my list of the best bushcraft books.
Reading tip: In my article "Bushcraft with children: how to start?" I present 7 concrete examples with pictures.
Advanced Bushcraft - Survival in the Wilderness: The Ultimate Practical Guide for Advanced Learners
This sequel to "Bushcraft 101 - Survival in the Wilderness" is intended for advanced learners.
Also written by the outdoor specialist Dave Canterbury, the basic knowledge is now to be deepened and expanded.
The topics that Canterbury covers are extensive and therefore, unfortunately, can only be roughly outlined in part - despite the scope of 320 pages.
By reading this book, you will learn how to use medicinal herbs to produce herbal medicine, but also how to orient yourself and find your way in unfamiliar terrain without a map and compass.
As with its predecessor, knowledge is conveyed here in a very illustrative manner and supported by numerous sketches.
Especially impressive are the chapters on natural resources, wooden tools, and above all, techniques for starting fires.
A whole twelve pages are dedicated to the topic of how to start a fire with a bow drill. If you have read and internalized this chapter, you can probably perform this feat. The description is so good and detailed.
Dave Canterbury is one of the most well-known and best authors of bushcraft books. His second volume also deserves a solid place on the list of the best bushcraft books.
The only small criticism to mention - as with the first volume - is that the book was written for the American market. Accordingly, companies, plants, or laws are mentioned that are not present or valid in Central Europe.
Extra Tip: Everything about Fire (in German)
Starting a fire is an essential part of Bushcraft.
Therefore, I would like to recommend my book "The Fire Primer" to you (also available as an e-book).
I have packed all my knowledge about fire into this book.
These are experiences that took me years to collect.
You don't have to wait that long. Take the shortcut and acquire new skills now.
The Fire Primer shows you how to become an expert in the field of "fire making".
Acquire comprehensive knowledge about fire.
Techniques and methods for making fire yourself
23 ways: Collecting and producing tinder
20 ways: Igniting tinder
7 steps: To the perfect fire
12 types of fire structures
Laws in Germany regarding

Building fires in the forest,
Collecting wood,
Hunting and fishing

Cooking and grilling with fire (preparing food)
Finding the ideal fire campsite
And much more
Many colorful pictures and illustrations illustrate the content.
Summary
The selection of bushcraft books is huge, and many of them will provide you with solid foundational knowledge.
But only a few books can capture the magic and adventure of nature as vividly as the five I discuss in this article.
Each of these books offers you unique perspectives and takes you on a journey deep into the wilderness, which also fills my heart so much.
For every outdoor enthusiast who loves the woods and wilderness as much as I do, each of these five books is an excellent recommendation.
Depending on your age and level of experience, one book may be more suitable for you than another.
But don't worry, a combination of different books will definitely provide you with even more knowledge and insights. Topics that may only be briefly touched upon in one book may be more extensively covered in another.
So grab your gear, a cup of forest coffee, and get comfortable while you take a look at one of these bushcraft books.
You will see that they will broaden your horizon and ignite your passion for nature, which also enriches my life.
Happy reading, my friend!
---
And now I would like to know from you, which book do you like the best?
Write it in the comments, I'm really excited!

Was this guide helpful?
11 people found this guide helpful.
4.67 out of 5 points (12 Ratings)