Back to german article
Camping and tenting in Slovenia - an overview (Entry, Wild camping, Dangers, Prices)
Camping and tenting in Slovenia? Definitely, but beforehand you should get an overview of entry, wild camping, dangers and prices.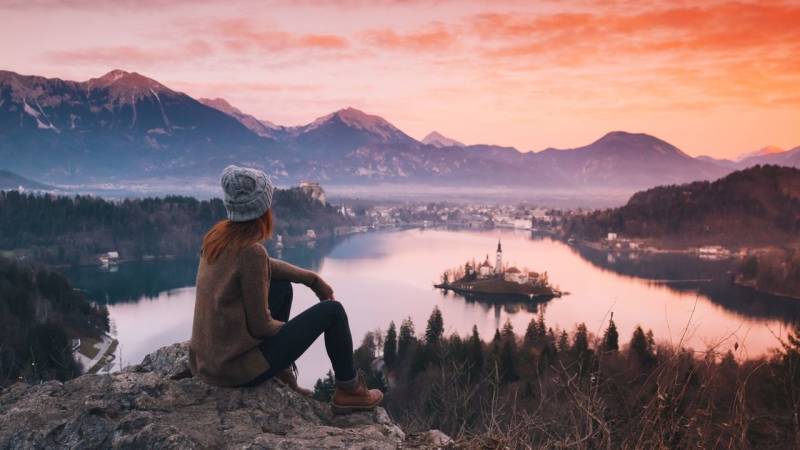 ---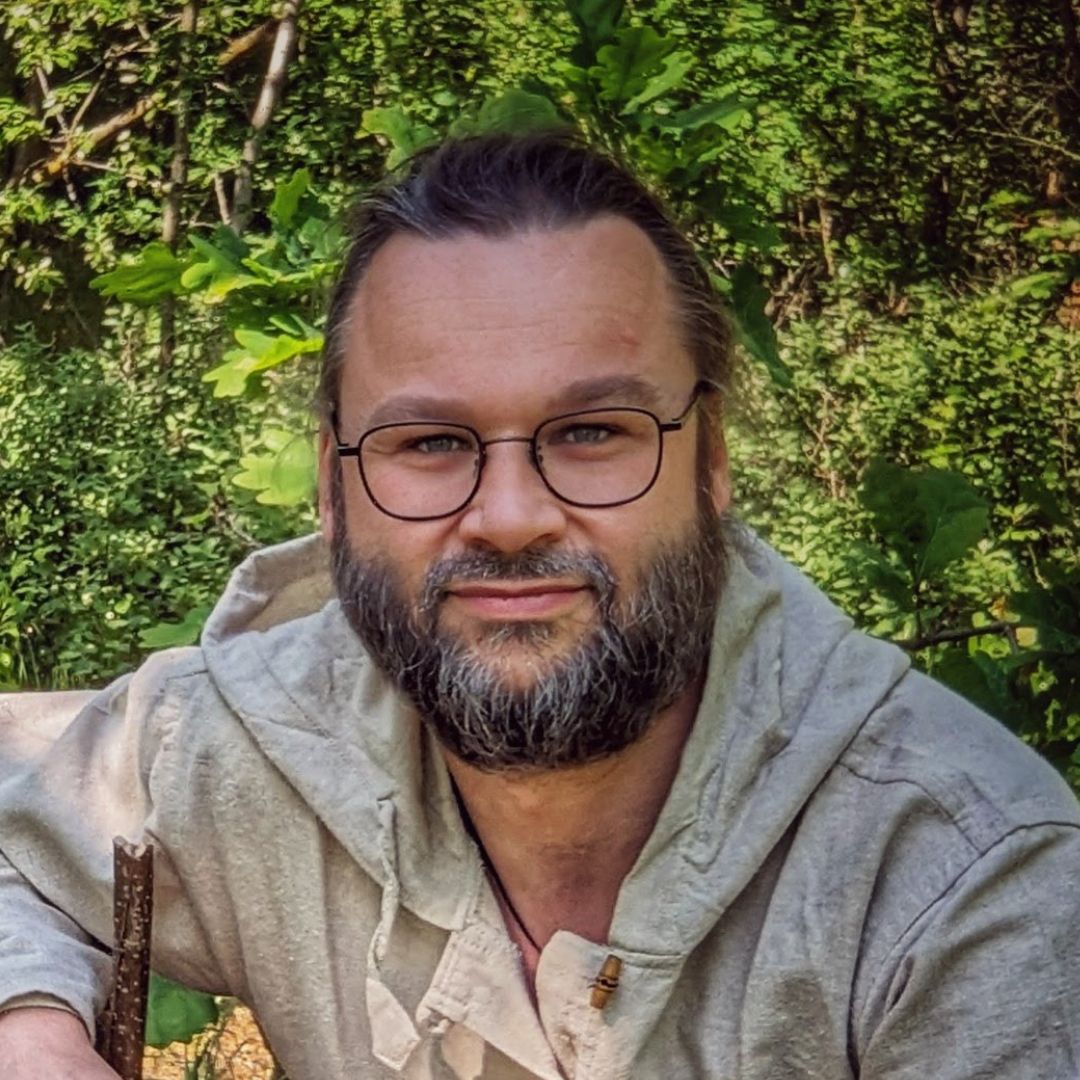 ---
👉 The key facts from this guide
Entry to Slovenia: EU citizens only need an ID, no special vaccinations required
Wild camping is prohibited, instead stay at campsites
Beware of high crime rates and dangerous animals such as brown bears, snakes, scorpions, and tarantulas
Reasonable prices for campsites and groceries
Pleasant climate, especially in winter
Breathtaking nature and diverse outdoor activities such as hiking, climbing, kayaking, and rafting
If you think of an exciting and adventurous camping vacation, Slovenia probably doesn't immediately come to mind.
I would like to show you, however, the beauty that lies in this country and the unique features you can discover there.
Breathtaking rivers and beautiful nature reserves are just a fraction of what makes this country so unique.
In addition to the beauty of nature, you will learn here what you need to consider when entering and traveling in the country.
So: enjoy reading and your next camping trip.
What you need to consider when entering Slovenia
Slovenia is part of the EU. So if you are from an EU country, you only need your ID card to enter. Without a valid ID card, you may face high fines of up to €1,000.
You can stay in the beautiful country for up to three months. However, if you want to stay longer, you will need a visa.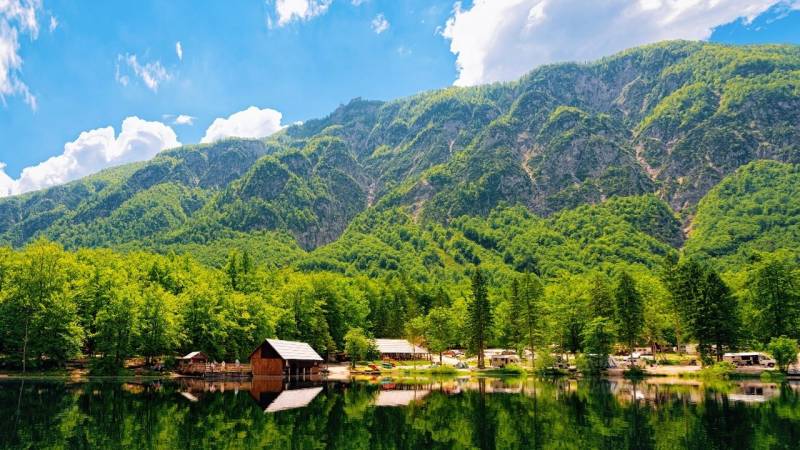 If you are coming from Germany, you usually enter through Austria. In doing so, you have to keep in mind that you have to pay toll fees. However, you can buy vignettes at any gas station located near the border.
Before entering, you definitely need to brush up on your English skills - unless you speak Slovenian. In general, you can communicate sufficiently with English there.
"Good day" means "Dober Dan" in Slovenian
"Thank you" means "Hvala"
"Goodbye" means "Adijo"
Undoubtedly, the locals will greatly appreciate your efforts to communicate in their language.
You do not need vaccinations for entry into Slovenia. There are no contagious or dangerous diseases there that do not also exist in Germany.
Is wild camping allowed in Slovenia?
Wild camping is generally prohibited in Slovenia and is punishable by high fines. So if you don't want to lose unnecessary money, you should use regular campsites.
Depending on the season, the pitch doesn't cost much either. You can find nice and even luxurious pitches for prices between 20 and 30 euros. If it's a bit off the beaten path, you only pay 10 euros.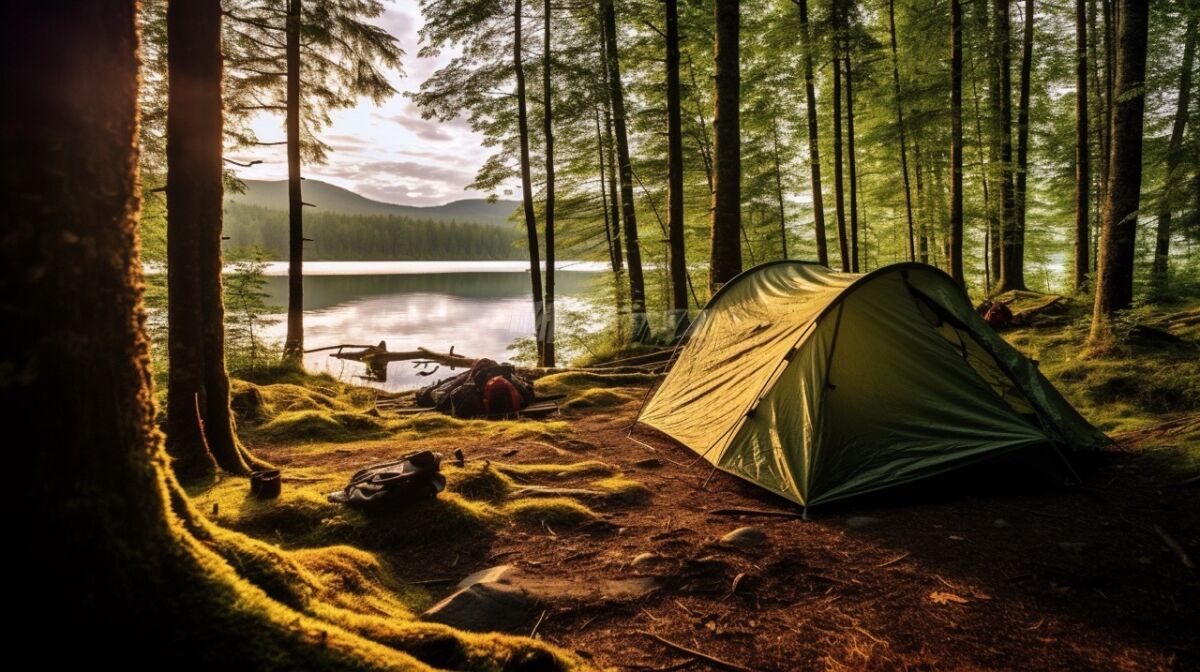 It is best to ensure your safety at a campsite. Unfortunately, Slovenia has a high crime rate. Always lock valuables securely in your car or keep them with you.
Especially in nature reserves, you should never park your camper or pitch your tent. However, if you can't make it to a campsite in time, stay calm and always take your trash with you. In most cases, this will be overlooked, and your sleeping spot will be tolerated.
How dangerous is camping in Slovenia?
The greatest danger is actually the high crime rate in Slovenia. In comparison, the various animals are less dangerous.
Just like in Germany, wolves also live in Slovenia. However, they do not pose a big threat to us as they occur in small numbers. Bears, on the other hand, are a different story.
In Slovenia, there are many brown bears. However, these bears rarely approach humans. Nevertheless, there have been isolated incidents of attacks by these huge furry creatures. Therefore, always remain calm and inconspicuous during hikes.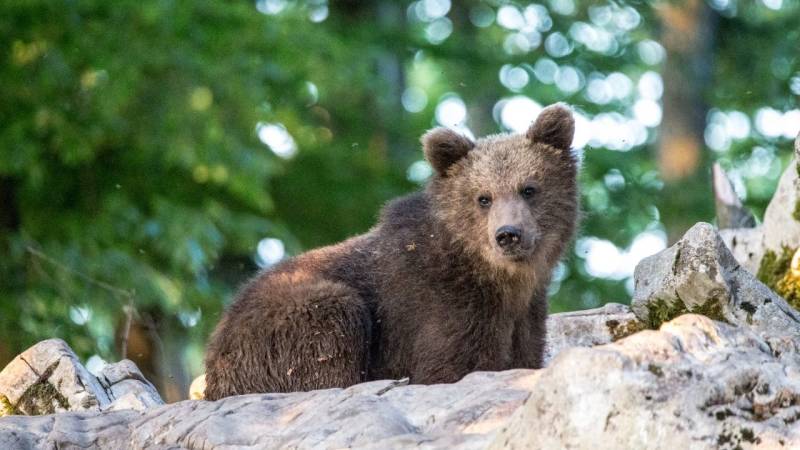 The most dangerous animals, however, are the snakes. Of the approximately eight predominant snake species, about four of them are venomous. Tarantulas and scorpions can also be found in many parts of the country.
If you are stung or bitten, you should immediately seek medical attention. So, continue to keep your eyes open during your hikes.
Read also: Checklist: What should you not forget when camping?
Why you should definitely travel to Slovenia
In addition to its incredible wildlife, the country has many other special features to offer for adventure seekers.
Low Prices
In addition to the campsites, which you can book from 10 € per night, the food there is significantly cheaper. Especially when dining out, you will notice what I mean. In Slovenia, you can get high-quality and fair food for little money.
The ultimate camping tip, however, is to get a camping card, such as the ACSI Card. With such a card, you can save even more money at campsites - and not just in Slovenia.
The climate in Slovenia
Especially in winter, Slovenia is a popular destination. In the south of the country, there is a Mediterranean climate, which ensures mild temperatures. So go ahead and spend the winter in this wonderful country.
The fantastic nature
In Slovenia, mountains and green areas stretch across the entire country. However, there is also a coastal region that attracts those of us who love the sea.
Just the valleys represent breathtaking moments. Surrounded by huge mountain ranges and turquoise blue rivers, your outdoor heart will melt away.
Many waterfalls complete the romantic picture and will leave you in awe. Various hiking trails will take you up close to the mighty masses of water.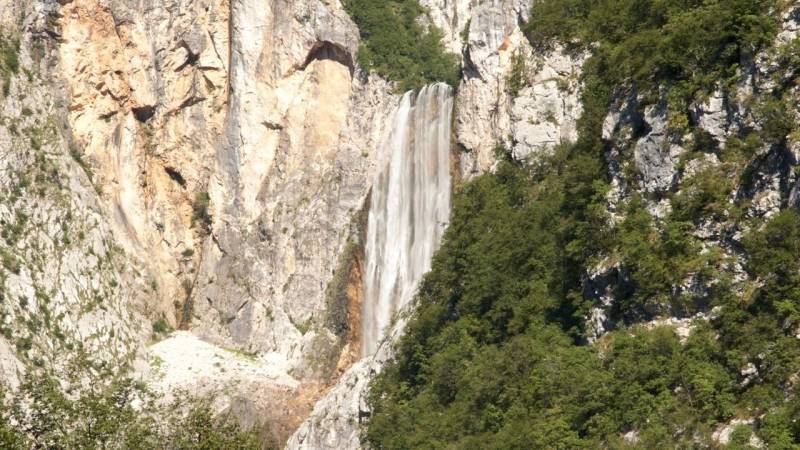 The activities
In Slovenia, there is a giant selection of outdoor activities. From hiking or sightseeing in the capital city of Ljubljana, you can go climbing or even kayaking and rafting in Slovenia.
Water sports are well known among many athletes. Paddling is twice as fun in the crystal clear and turquoise water! The Soča Valley is the ultimate kayaking hotspot.
Finally, a tip for all those who like to travel light and comfortably: A great mini suitcase can be your best friend while traveling.
It is small enough to fit as carry-on luggage, but big enough to store all your important things.
And the best part? It is robust, durable, and can be locked - perfect for all your adventures in Slovenia and beyond.
---
And, what do you think? Could Slovenia be your next travel destination?

Was this guide helpful?
10 people found this guide helpful.
4.33 out of 5 points (12 Ratings)