Back to german article
Checklist: What should not be forgotten when camping? (+Packing list).
When camping, there are plenty of little things that are essential. Find here the ultimate list, so you don't forget anything on your next camping trip.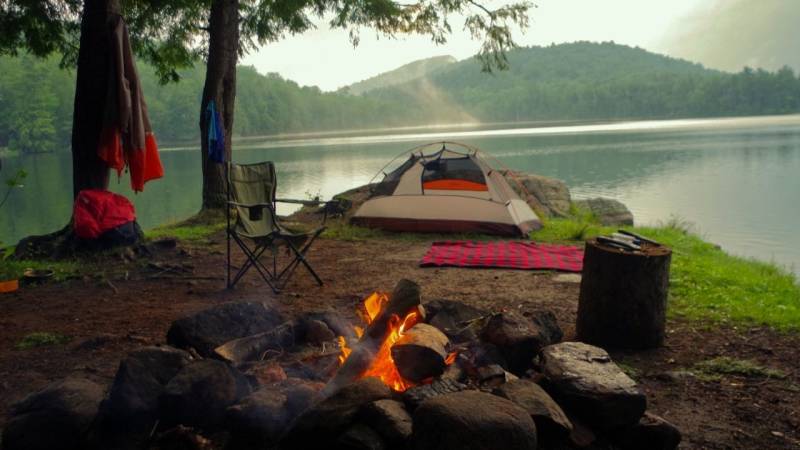 ---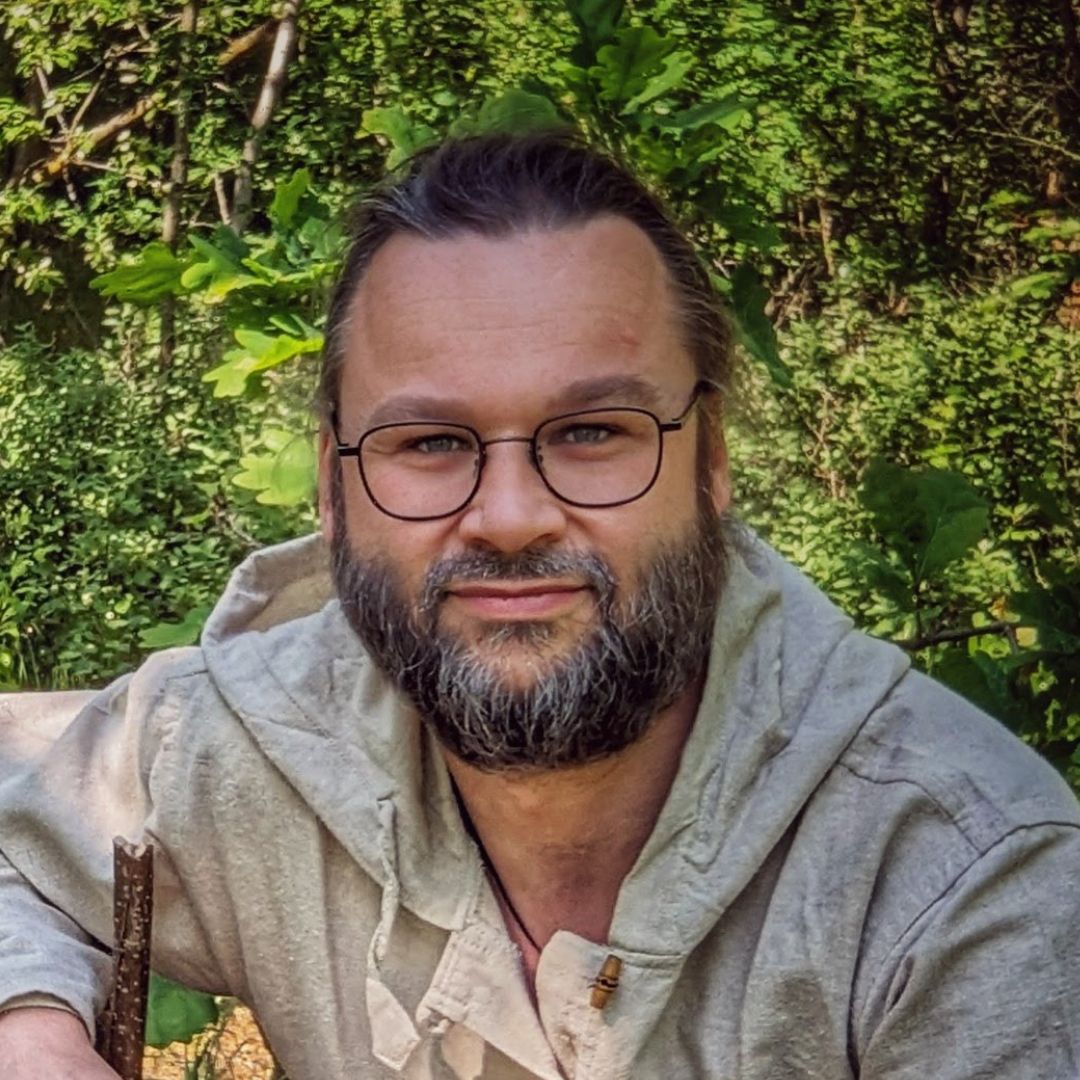 ---
👉 The key facts from this guide
Please keep in mind the important cooking utensils, food, and clothing for your camping trip.
Make sure your overnight equipment such as tent, sleeping pad, and sleeping bag are included.
Remember to bring a first aid kit, hiking gear, travel documents, and identification.
Hygiene items, lighting, and emergency equipment are also essential.
Choose comfortable, breathable, and quick-drying clothing and shoes for your camping trip.
Plan enough water for drinking, cooking, washing dishes, and possibly showering.
When camping, you spend several days in nature, so you shouldn't forget anything.
There are plenty of little things that have proven to be essential - which you and I have often left at home while camping.
I'm giving you the ultimate list here, so you don't forget anything on your next camping trip.
What should you not forget when camping?
What is important and what is not always depends on the individual's personality. There are people who only sleep with a sleeping pad (here's my top list) under a tarp (here's my top list). But there are also those who bring their hair straightener to the campsite.
You see, it depends on your preferences. Nevertheless, I would like to briefly answer the question of what you should not forget when camping.
Most people usually bring the appropriate cooking utensils, food, and clothing. Of course, camping equipment such as a tent, sleeping pad, and sleeping bag are essential. A first aid kit, suitable hiking gear, travel documents, as well as identification and passport are equally important.
Anyway, it doesn't matter if you take too much or too little with you when camping - as long as you're traveling by car.
The main thing is that you feel comfortable and have fun on your vacation.
This guide is intended to serve as a reference for what most people take with them when camping. You are free to decide what to pack in your backpack and what not.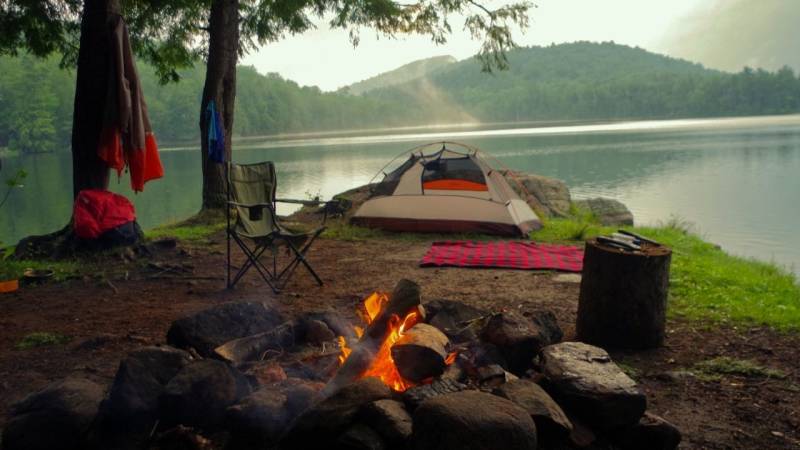 Read also: Can I use a regular air mattress for camping?
Everything about cooking
For me, food is the most important thing when camping. After all, you are constantly outdoors and in nature. This means that many calories are burned and need to be replenished.
However, you don't have to drag your entire kitchen along for camping. Just a few essential basics are completely sufficient.
Cooking utensils
2 pots (depending on how many people you are)
1 pan
plates
cutlery
1 cutting board
1 sharp knife
camping stove (don't forget the gas!)
dishcloth and one for drying
dish soap (natural soap works best in nature, without too many chemicals)
paper towels
cooking spoon
cups
trash bags
containers for storage
cooler box
There are many kitchen utensils available for camping nowadays. These have the advantage that they can be stacked inside each other and are sturdy and lightweight. However, you can also simply bring your things from home.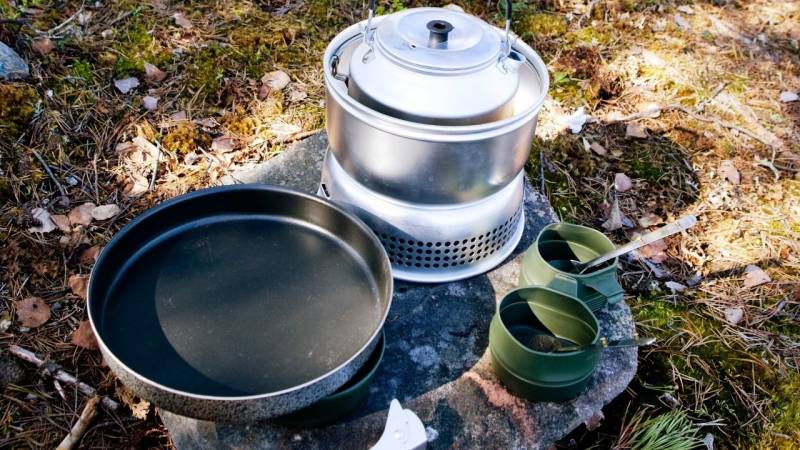 Food and Snacks
When choosing food, it is primarily important that it has a long shelf life and requires minimal refrigeration. However, if you bring a refrigerator with you, this is less of a concern for you.
Moreover, you don't need to carry too much food with you at first. Just in case it spoils. It's better to start with a little less, as you can always go shopping.
However, you should keep in mind certain basic foods.
Spices (mainly salt and pepper)
Oil
Vinegar
Butter or margarine
Jam, honey, hazelnut spread
Toast bread or other long-lasting bread
Potatoes, pasta, rice
Fruits and vegetables that have a long shelf life (apples and carrots work well)
Ready-made sauces (homemade or store-bought)
Ketchup and mustard (especially important for grilling!)
Oatmeal or cereal
Milk
Water
Cocoa powder
Dried fruits
Granola bars
Pretzels
Cookies
Sugar
Coffee, tea
Which foods you take with you depends, of course, on your taste. However, the list includes the basics that can be found in almost every camper's supplies.
First, you should think about having enough water. If you are sleeping in nature and not at a campsite, it is recommended that you bring a canister with you. At a campsite, you can always refill your supply.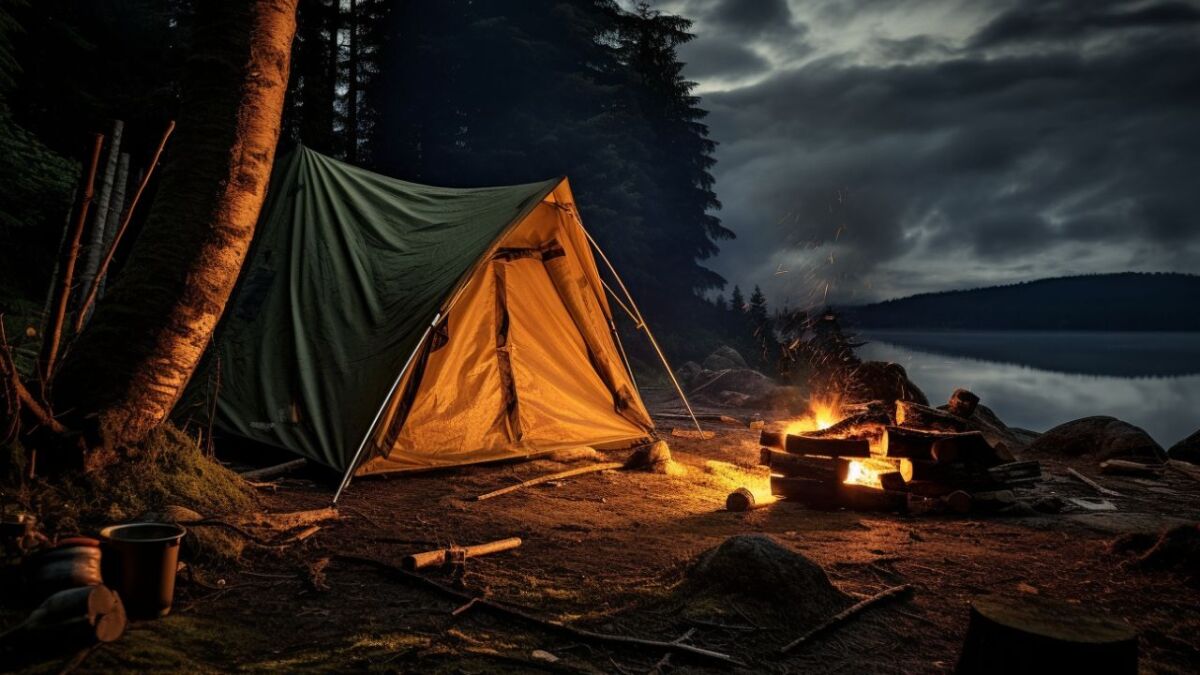 If you are out in the pure nature, I give you the tip to always park near water. A river or lake is best suited. You can then use the water for showering or rinsing.
If you want to barbecue on your camping trip, there are a few things you must not forget.
Reading tip: How to brew delicious coffee while camping.
Grill stuff and more.
Grill
Grill lighter
Charcoal
Meat, cheese, vegetables
Tongs
If you would like to keep grilling simple, you don't need a grill or tongs. Just sit by the campfire (here's everything about safety), take a stick and skewer the sausage on it. This way, you save yourself the hassle of carrying a grill and, above all, cleaning up.
Also perfect for children, this version of grilling allows them to grill their sausages themselves and have a lot of fun doing it.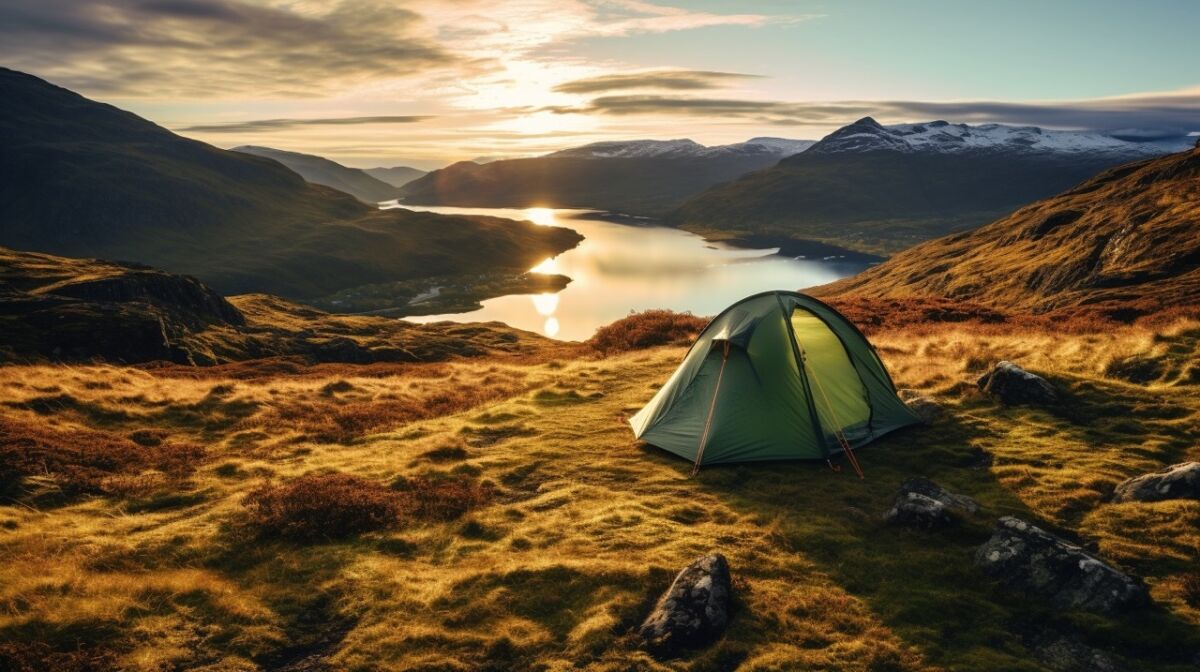 Relaxed Days and Nights
If you're traveling with a camper or a tent for an extended period of time, you'll quickly realize how important a table and a chair can be. A small folding table and folding chairs are ideal. They can be set up quickly and easily stored without taking up much space.
Chairs and tables, however, are not the only things to think about.
Sleeping
Furthermore, you should also think about sufficient lighting - like lanterns. After all, you don't have any light at night, except for the moonlight.
Reading tip: Deep sleep - wake up refreshed - the most important skill of a forest runner.
Let there be light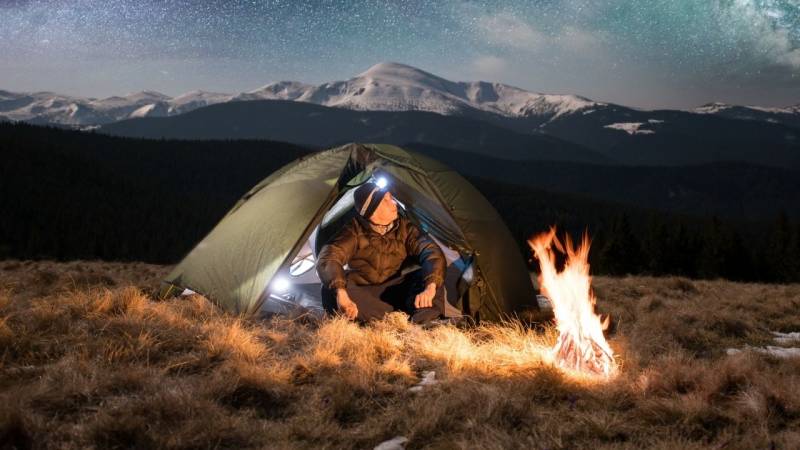 Hygiene
When camping, you will quickly notice that hygiene is somewhat neglected. But that's not a problem. Daily showering is not healthy for the body anyway.
However, there are also a few items here that are often forgotten.
Toilet paper and tissues
Toothbrush and toothpaste
Comb or brush
Soap for washing
Washcloth for a quick wash
A small towel
Nail set
Cotton swabs
Women's hygiene products
It's wonderful, but you won't actually need more. Your body will thank you when it's not smeared with overpriced and chemical-filled skincare products for a while.
The right clothing
When it comes to choosing clothes, opinions typically differ. However, you will see once again that you don't actually need as much as you think.
You can wear your clothes multiple times. Even if they might smell a bit, there's no need to panic. After all, you're in nature.
You should adapt your choice of clothing to the weather.
Clothing
a pair of shorts
2 T-shirts
1 thicker sweater for the evenings
rain jacket
underwear
swimwear
functional underwear
trekking pants or outdoor pants
jogging pants
cap or headband
sun hat in summer (more about headgear here)
thick jacket for low temperatures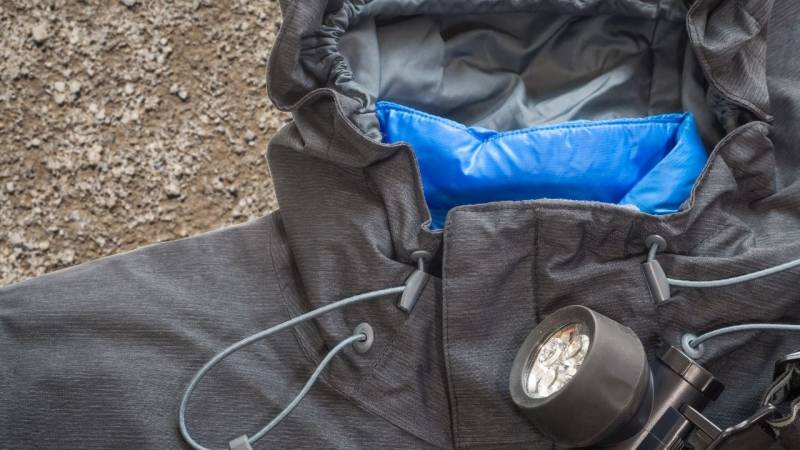 You must select your clothing in such a way that you can wear it in layers. This means that you wear multiple layers. This way, you always have the option to take something off if it gets too warm.
Moreover, the choice of shoes should be well considered. When camping, there can always be rainy days. Your shoes should not be completely soaked after the first night.
Shoes
Hiking boots
Slippers or flip-flops for easy slip-on (These shoes are worth their weight in gold when camping!)
Sandals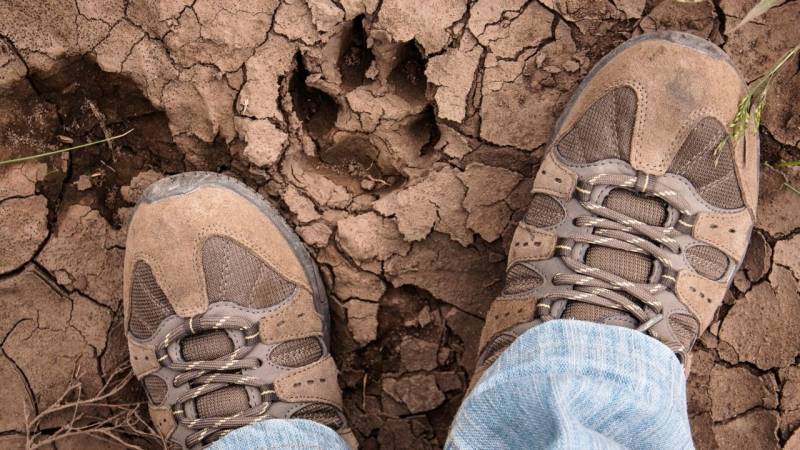 For emergencies
Even though no one wishes for it, accidents can happen again and again. Illnesses are also not excluded during vacations. Therefore, it is always important that you have a certain basic supply of medication and bandaging materials.
Travel Pharmacy
Blister plasters and regular plasters
Scissors
Bandage
Headache tablets
Something for nausea and diarrhea
Mosquito repellent
Tweezers for ticks
Personal medication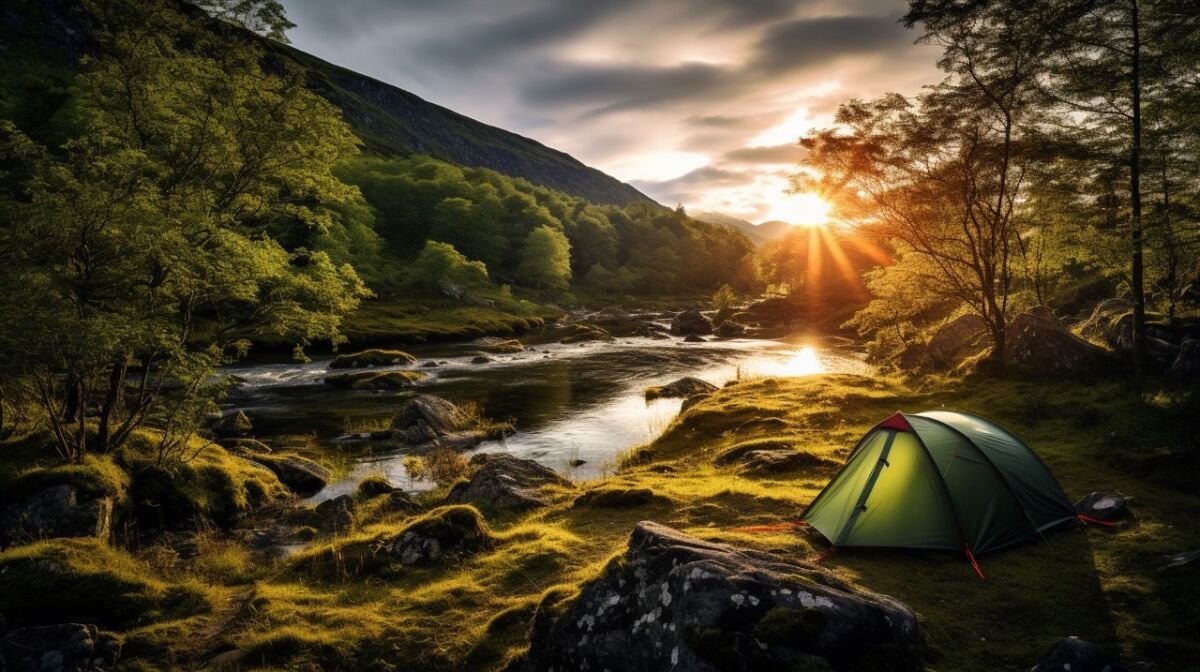 Miscellaneous
A camping vacation is usually associated with hiking. Therefore, you should also make sure that you think of everything here. The right equipment is essential for hiking.
Hiking
Hiking shoes
Hiking pants
Backpack
Water bottle
Snacks
First aid kit
But even in the tent or camper, there are a few utensils that are often forgotten at home.
Technical Utensils
Music speaker (To create a bit of atmosphere if you're alone)
Charging cable
Headphones (For quiet and relaxed nights despite snorers)
Extension cable
Optional: Powerbank and Solar panel
If you are traveling abroad, it is especially important to bring the right documents with you. In addition to your ID, your passport is also extremely valuable.
You should also remember to bring money and your health insurance card.
If you are out with a dog, you naturally have to think about them as well. In addition to sufficient food and water, a sleeping option is necessary. Also, please keep in mind the collar and the dog leash at home.
Read also: Camping with a dog in my article "What do you need for camping with a dog?".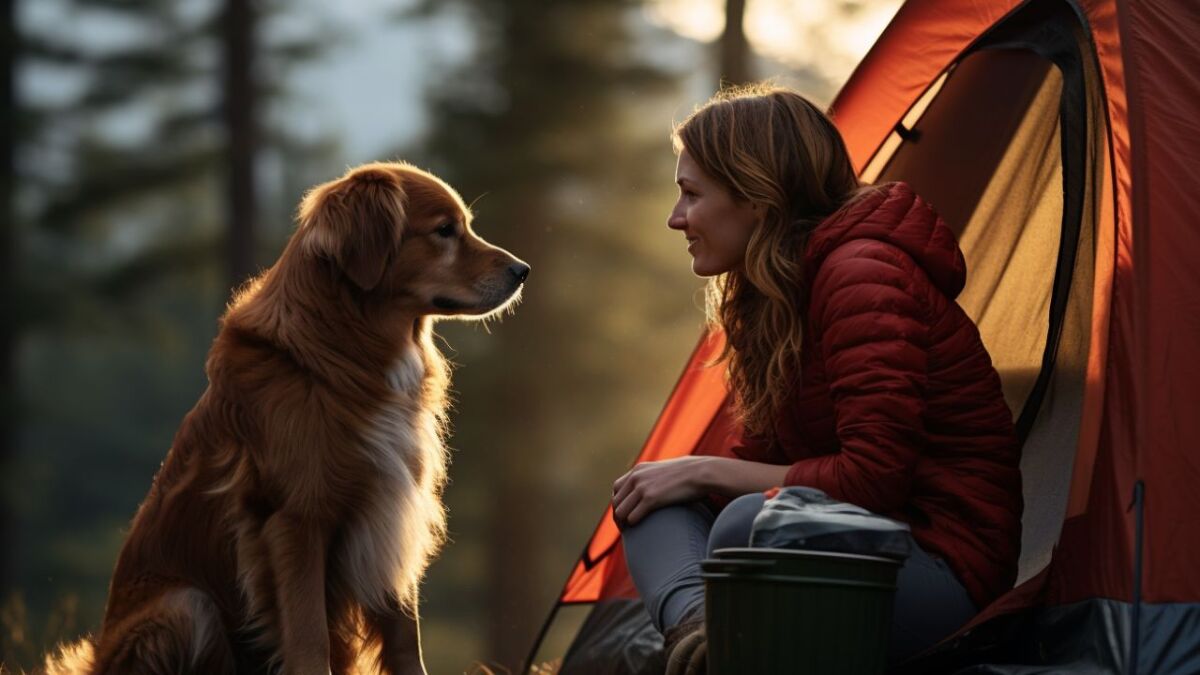 What should you not bring?
Generally, it is recommended to bring things camping that you are not so attached to. It can quickly happen that something gets broken or dirty.
I would therefore leave light clothing at home. Also, important things that can get lost should be left at home or locked in the glove compartment.
Uncomfortable clothing is also unflattering. Jeans pants are not only uncomfortable, but they also dry very slowly. These are two reasons not to take them camping.
Instead, opt for comfortable, breathable, and quick-drying clothing. The same applies to shoes. Uncomfortable shoes should stay at home.
After all, you would rather not have foot pain or a blister on your foot right after the first hike, do you?
How much water do you need for a week of camping?
This question cannot be answered in a general way. It always depends on what you use the water for and whether you sleep in nature or at a campsite.
However, you should expect to need at least approximately 15 liters per week for drinking if you drink two liters every day. If you also want to use the water for cooking, washing dishes, or showering, you will need between 30 and 50 liters per week.
To not have to carry so much water, it is recommended that you wash yourself at the river or lake and wash the dishes there.
If you're staying at the campsite, you'll have access to a shower and the opportunity to refill your water bottle.
These instructions are now only for campers who are out in the wilderness.
---
As you can see, there are plenty of little things that are often forgotten when camping. However, there is no need to panic if something has been left at home.
Find a replacement or take it easy and still enjoy your vacation in nature.

Was this guide helpful?
18 people found this guide helpful.
5.00 out of 5 points (18 Ratings)