Back to german article
50 Outdoor Activities for Kids in Winter - How Winter Becomes an Adventure
From snowball fight to igloo building to nature exploration: Discover outdoor activities for children in winter. Find an extensive list of ideas.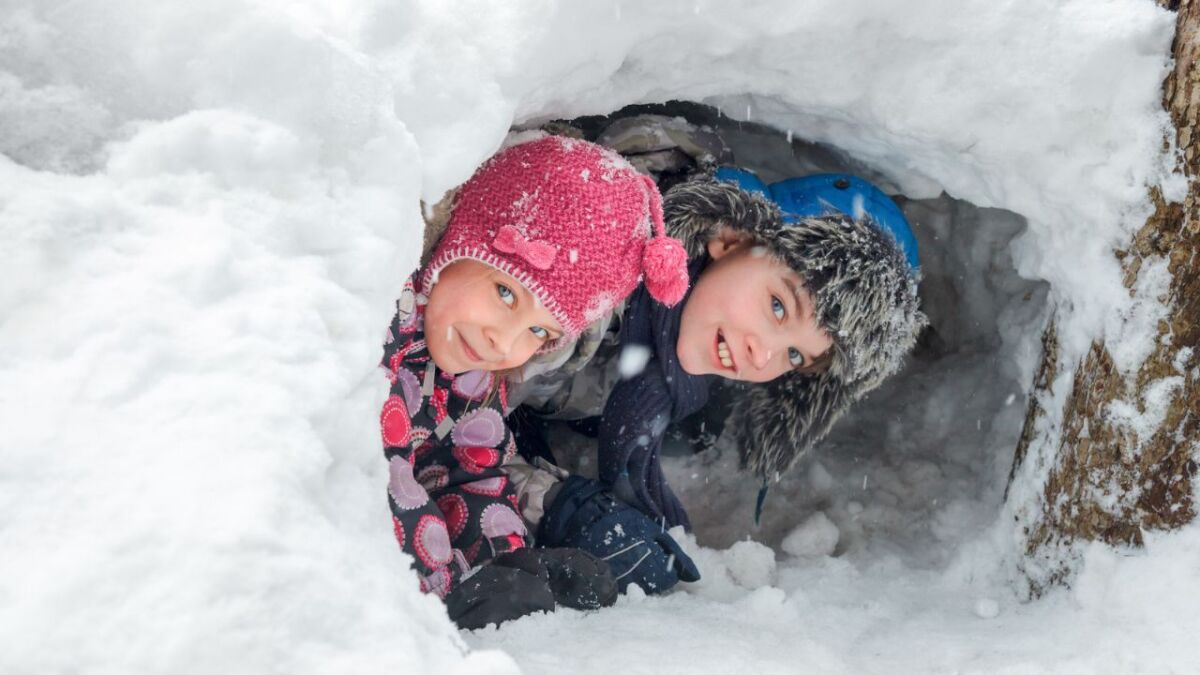 ---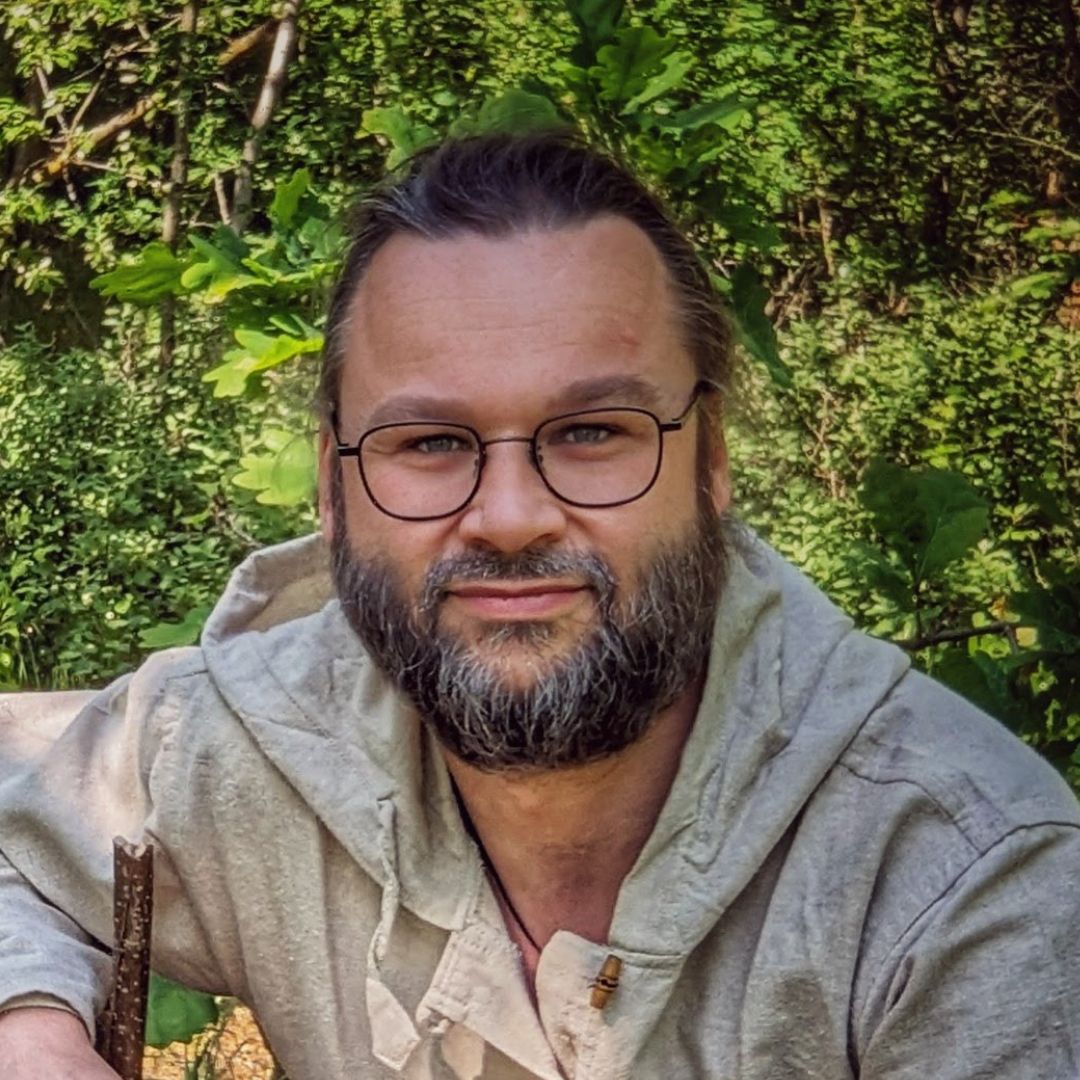 ---
👉 The key facts from this guide
50 outdoor activities for kids in winter to keep them active and entertained
Activities range from snowball fights to winter treasure hunts
Moving around in the fresh air is good for the body and soul
Winter activities strengthen the immune system and motor skills
Playing outside has positive effects on the psyche and promotes well-being
Important: Follow safety instructions and wear warm clothing
You wonder how to keep your kids active outside in the winter while also providing them with a lot of fun?
Especially in the cold season, many children tend to hide indoors and sit in front of the screen for hours.
This is not only unhealthy, but also boring and frustrating.
You want to show your children how much fun they can have outside in the winter and give them unforgettable experiences.
Then I have just the thing for you!
In this blog post, I will introduce you to 50 outdoor activities that will inspire your children and make winter an adventure.
From snowball fights to exploring nature to winter treasure hunts - here you will definitely find the perfect activity for every age and taste.
Let's make the winter active and adventurous together!
Why is it important for children to play and be active outdoors in winter?
When I was little, there was nothing more beautiful to me than playing outside in the snow. In Thuringia, we used to have a lot of snow, and I was eagerly waiting for it.
I still remember the joy I felt when I was able to form a perfect snowball and then threw it at my parents. Or when we built a snowman together and warmed up at home afterward with a foot bath.
These experiences have shaped me and shown me how essential it is to be active outdoors even in winter.
And I want to share these experiences with other children so that they can discover and experience the beauty of winter and how much joy and fun they can have outdoors.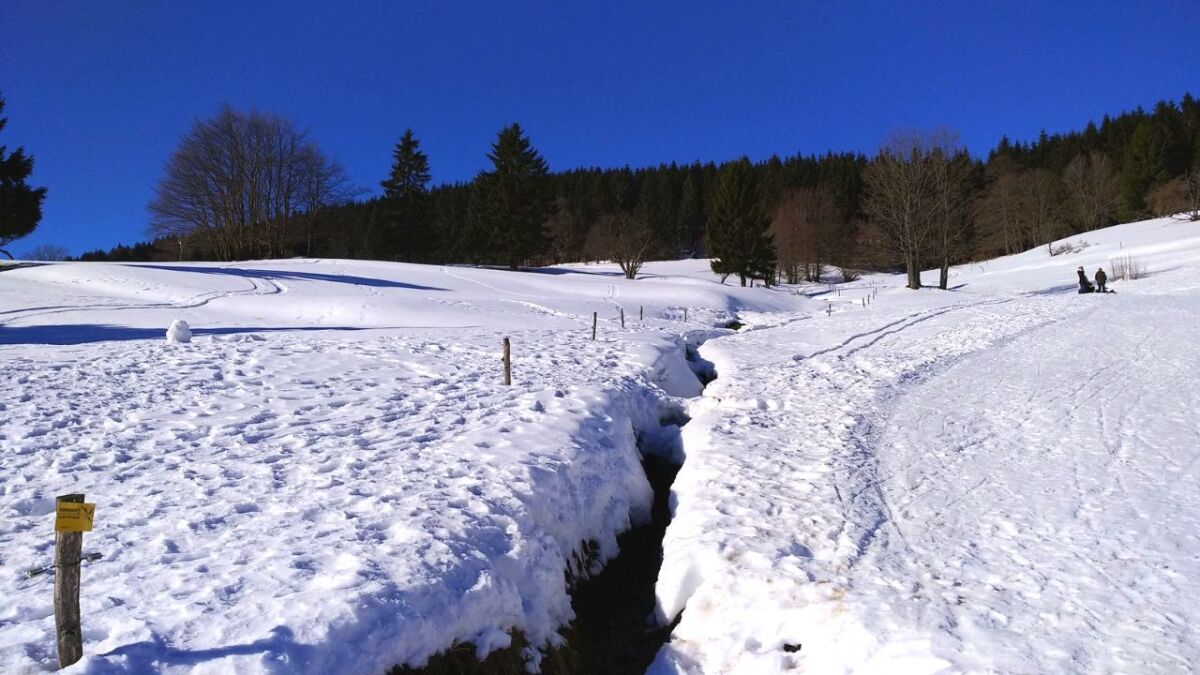 Let's be honest: Who likes to sit indoors all winter long? No one, right!
And that's a good thing because exercise in the fresh air is not only good for our body, but also for our soul.
So stop complaining about the cold and snow and get out into nature. Have fun in the snow, build snowmen, or go sledding.
This not only keeps you warm, but also strengthens your immune system and your motor skills.
In winter, it may be a bit more challenging to motivate the little ones, but there are plenty of activities that are fun and also good for their health.
Furthermore, playing outdoors also has positive effects on the psyche. The sun rays in winter help to produce vitamin D and thus promote well-being.
When the sun breaks through the clouds, you instantly feel twice as happy and content.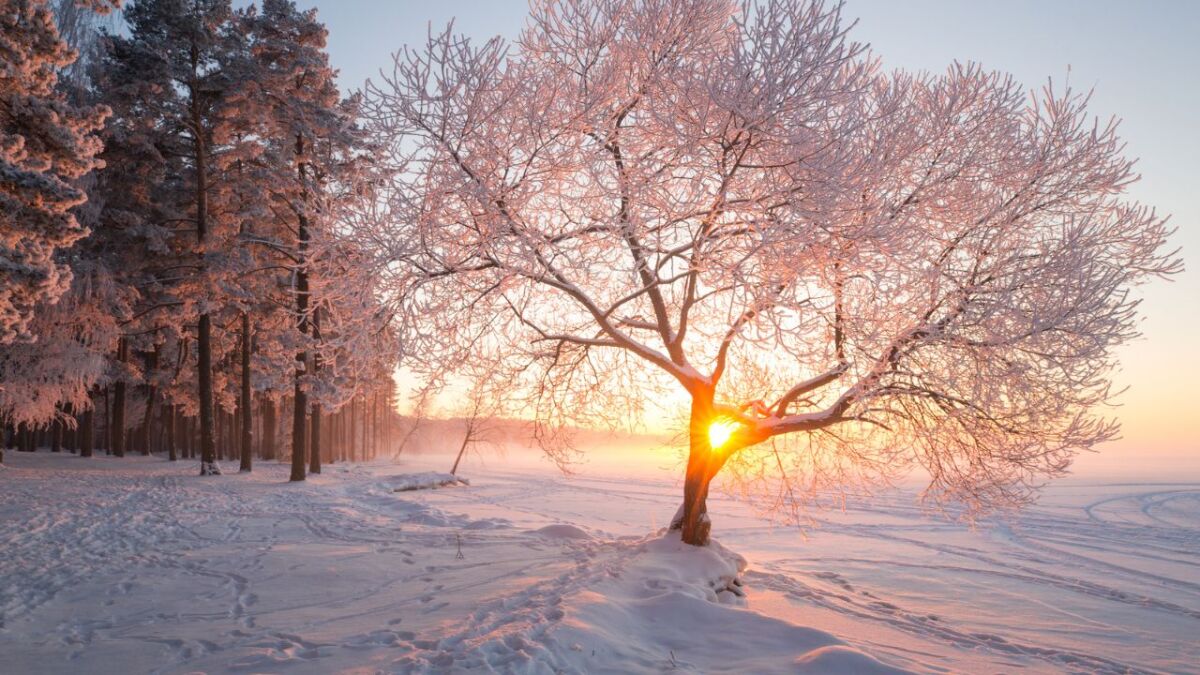 Winter outdoor activities for children
Winter is a great season to be outdoors with the children and have fun together.
Although it is cold outside, and it gets dark earlier, there are many outdoor activities that are also possible in winter.
Here comes the big list, which I have divided into different categories.
Snow Fun
Snowball fight: A classic winter activity where children organize and compete in a snowball fight. There are numerous variations, such as a game where two teams compete against each other and try to capture the other team's flag.
Building a snowman: Another classic winter activity where children play with snow and build a snowman. Here they can let their creativity run wild and decorate the snowman as they please.
Sledding: Sledding is another winter classic. Children can try out their sleds on a nearby hill or toboggan run and race against each other.
Organizing a sled race: Organizing a race with sleds is a great way for children to test and strengthen their sledding skills. They can organize their race and prepare the track.
Skiing: For children who are more experienced and looking for a greater challenge, skiing is a great option. There are many ski resorts that are also suitable for children and offer corresponding courses.
Snowshoeing (even at night): Snowshoeing is a great way to explore nature in winter. It becomes particularly exciting when children go snowshoeing at night to enjoy the starry night and the winter silence.
Building an igloo: Children can learn how to build an igloo in winter to protect and warm themselves in nature. In doing so, they not only learn craftsmanship skills, but also learn something about snow and weather.
Building snow forts: Snow forts are a great target for a snowball fight and offer children the opportunity to unleash their creativity. They can build their own snow fort and decorate it with snow and other natural materials.
Digging snow caves: Digging a snow cave can be an exciting adventure for children. They can dig their snow cave and hide or play in it.
Carving ice sculptures: Children can learn how to carve ice sculptures in winter and thus promote their artistic talent. They can let their creativity run wild and create their own ice sculpture.
Building snow castles: Children can not only build snow caves and snow forts, but also build snow castles and other imaginative snow structures. With buckets or shovels, they can shape and design the snow to build their own snow castles.
Playing snow field games like Capture the Flag or Flag Football: These games are perfect for winter and only require an open snow field and a few flags or markers. Children can compete in teams to capture the other team's flags while running and hiding in the snow.
Attending ice sculpture workshops: Many cities and communities offer ice sculpture workshops where children can learn how to carve impressive sculptures out of ice blocks. These workshops are a great way to promote children's creative side and teach them new skills.
Visiting and admiring ice sculpture festivals: If there is an ice sculpture festival near you, you should definitely visit it. These festivals offer a wonderful opportunity to admire the amazing skills of ice artists and be inspired by the fascinating sculptures.
Organizing snowball throwing competitions: Children can divide into teams and compete for the farthest snowball throw. This is not only a fun activity, but also a promising way to improve their strength and coordination.
Going on dog sledding rides: Dog sledding rides are an exciting and unique way to experience winter. Children can discover nature from a new perspective as they are pulled through the snow.
Learning and practicing winter archery: Archery is an exciting sport that becomes even more fascinating in winter. Children can learn how to handle a bow and arrow and expand their shooting skills in a winter environment.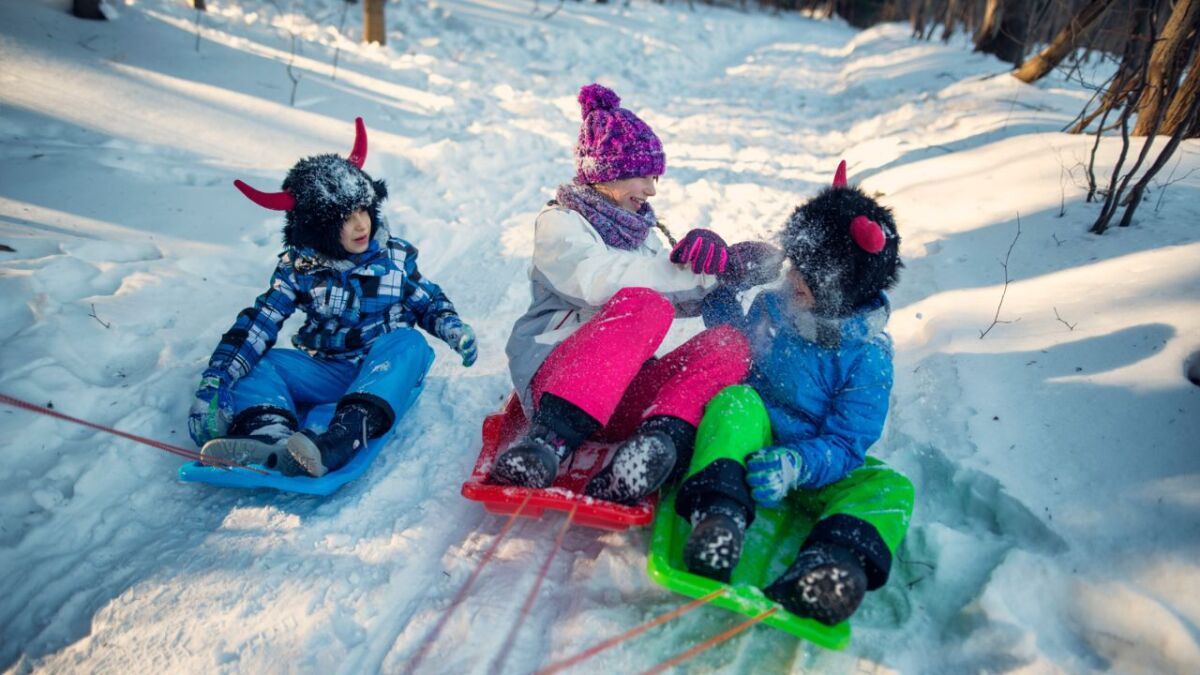 Icy Adventures
Ice skating on a frozen lake or pond: Ice skating is a popular winter activity for children and adults. When conditions are safe, children can put on their ice skates and glide on the smooth ice of frozen lakes or ponds. It is important to do prior research and ensure that the ice is thick enough to support the weight of the children.
Playing ice hockey: Ice hockey is a team sport that is particularly played on natural ice during winter. It is a great way to promote children's coordination and endurance while having fun with friends. There are many public ice rinks where children can play ice hockey.
Ice fishing: Ice fishing is a fascinating winter activity for children, where they learn how to fish on a frozen lake or pond. Children can learn how to drill holes in the ice, use bait, and catch fish.
Ice hiking: Ice hiking is an activity where children walk or hike on the ice surfaces without wearing ice skates. It is a great way to enjoy the beauty of the winter landscape while engaging in physical activity.
Ice climbing: Ice climbing is an exciting winter activity where children learn to climb frozen waterfalls and rocks. It is a challenging activity that requires technique, endurance, and concentration, presenting a challenge for children.
Winter geocaching: Geocaching is a type of modern treasure hunt where children search for treasures and hidden caches in nature using GPS coordinates. In winter, this activity can become more challenging as the search takes place in the snow and the caches are harder to find in the white landscape.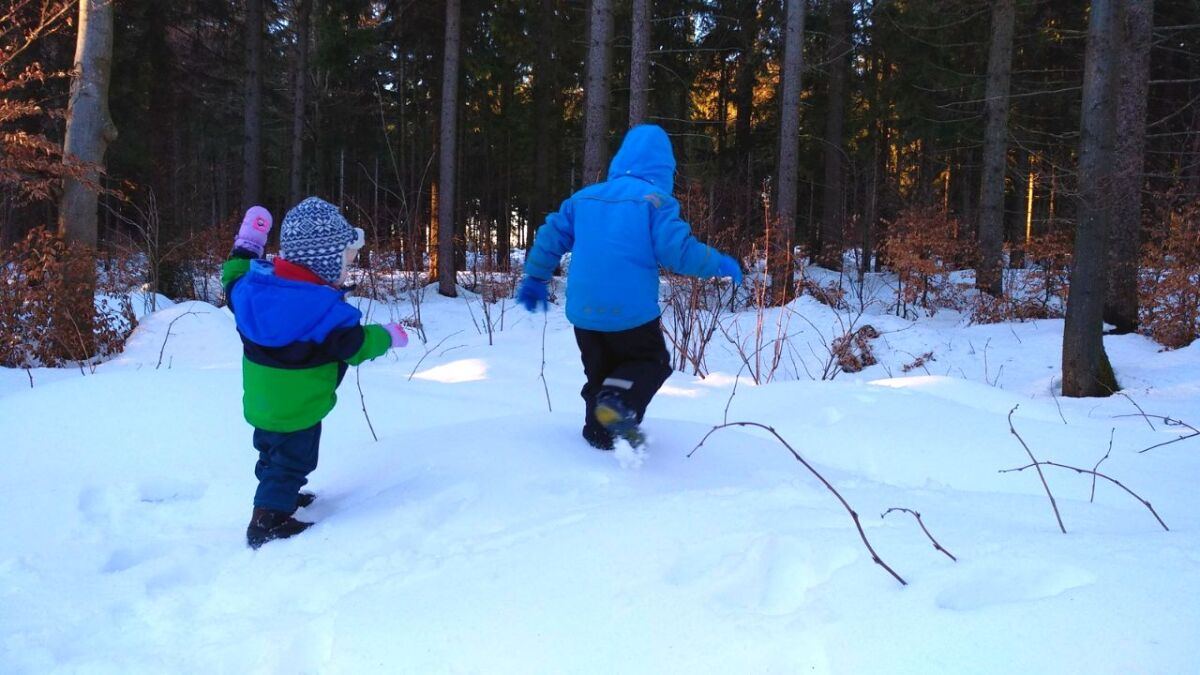 Exploring Nature in Winter
Winter hikes: Winter hikes can be taken together with the children to experience the beauty of nature in winter and make new discoveries. Different routes and difficulty levels can be chosen depending on the age and abilities of the children.
Feeding and observing birds: Birds have a hard time finding food in winter. One way to support them and observe nature at the same time is by feeding birds. The children can learn to recognize different bird species and observe their behavior.
Exploring and identifying winter animal tracks in nature: Animal tracks are clearly visible in the snow in winter. These tracks can be explored and identified together with the children to learn more about the animals and their behavior.
Winter nature photography: Winter offers many subjects for photography. Winter landscapes and details such as icicles or snowflakes can be captured in photographs together with the children.
Winter stargazing: Winter provides the opportunity to observe the night sky when it is clear. The children can learn more about constellations and their meanings.
Take a walk in the forest and tell tree stories: A walk in the forest can be taken with the children, where different tree species are discovered, and their stories are told.
Collecting and identifying winter wild herbs: There are also some wild herbs that can be harvested and identified in winter. The children can learn how to use wild herbs and their healing properties.
Organize outdoor cooking workshops in winter: Culinary experiences can also be created outdoors in winter. Outdoor cooking workshops can be organized together with the children to prepare winter dishes.
Organize winter campfire evenings: Campfire evenings can also be organized in winter to sit together by the fire and tell stories. Marshmallows or campfire bread (Find my perfect campfire bread recipe with and without yeast here) can also be grilled.
Set up and stay in a winter forest camp: For those who are even more adventurous, a winter forest camp can be set up and stayed in together with the children. However, all necessary precautions should be taken.
Organize winter outdoor storytelling: Winter stories can be invented and told together with the children. A small performance can also be staged.
Create a winter forest nature and sensory course: A nature and sensory course in the winter forest can sharpen the senses and promote a connection with nature. Different stations such as snowball throwing or building snowmen can be set up.
Create a winter forest spirit and invent stories: The children can create a winter forest spirit together by collecting materials from nature, such as branches, leaves, moss, and pine cones. They can then create a figure from these materials and give it a story. Perhaps the forest spirit is a protector of the forest or a mystical being that accompanies the children on their winter adventures.
Carve winter outdoor sculptures from natural materials: The children can get creative and create winter sculptures from natural materials such as branches, twigs, and pieces of bark. They may want to carve a snowman or a reindeer, or create an abstract sculpture that sparks their imagination.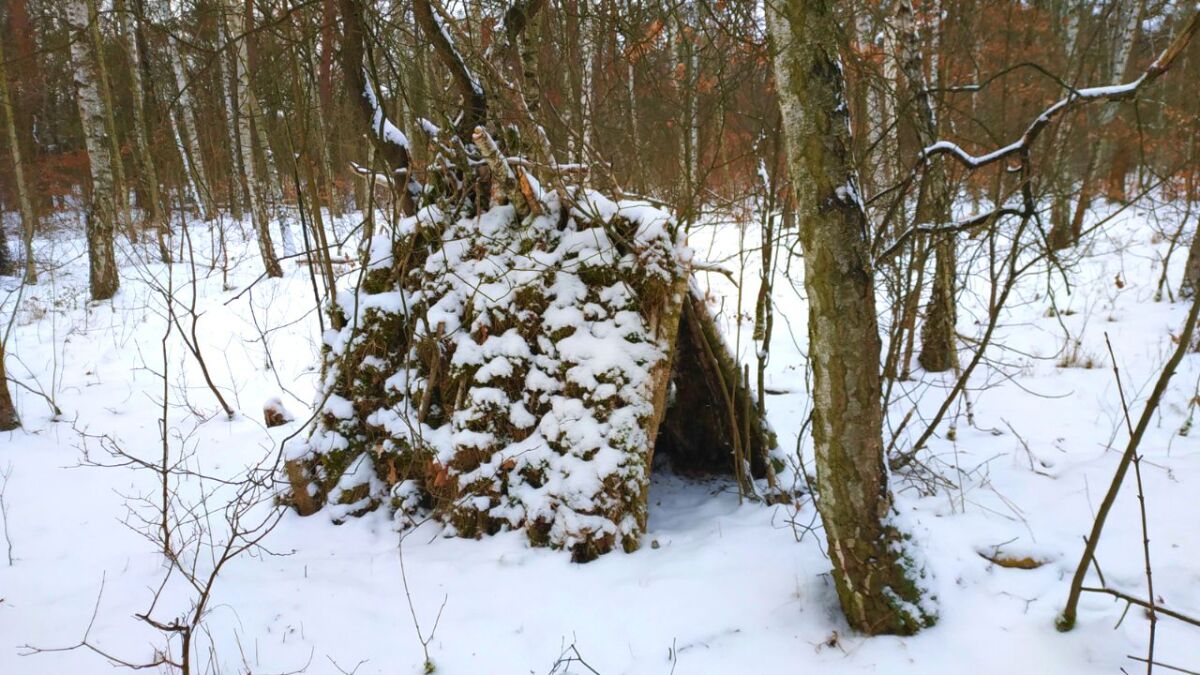 Creative outdoor play
Painting and crafting with natural materials such as ice, snow, branches, and pine cones: Nature offers a wealth of materials for painting and crafting in winter. For example, ice can be used to create beautiful color gradients, snow can serve as a background for paintings, and small figures and animals can be crafted from pine cones and branches.
Treasure hunt in the snow: A treasure hunt in the snow is an exciting and adventurous activity for children. Small treasures can be hidden in advance, and the children can be sent on a search with clues. This allows them to strengthen their orientation skills in the snow and learn to solve puzzles.
Playing hide-and-seek in the snow: Playing hide-and-seek in the snow is a classic winter activity for children. The white snow offers numerous hiding places and makes it difficult for the seekers to find their friends. This allows them to improve their creativity and their ability to interact with nature.
Outdoor theater or music: In winter, children can also showcase their artistic abilities by rehearsing and performing a small play or musical piece outdoors. This allows them to unleash their imagination and creativity and learn to bring their ideas to life.
Building snow figures: Building snow figures is a classic winter activity for children. With some skill and imagination, small works of art can be created from snow. This allows children to elevate their fine motor skills and their creativity.
Creating snow pictures: Creating snow pictures is a great activity for children to let their creativity run wild. With snow and paint, they can create a winter landscape or their own imaginative pictures.
Writing winter poems or stories: Writing winter poems or stories is a wonderful way to foster children's creative abilities. This allows them to improve their imagination and their linguistic expression.
Building a snow memory course: Building a snow memory course is a great idea to improve children's physical and mental abilities. They can come up with different snow memory games and set them up outdoors.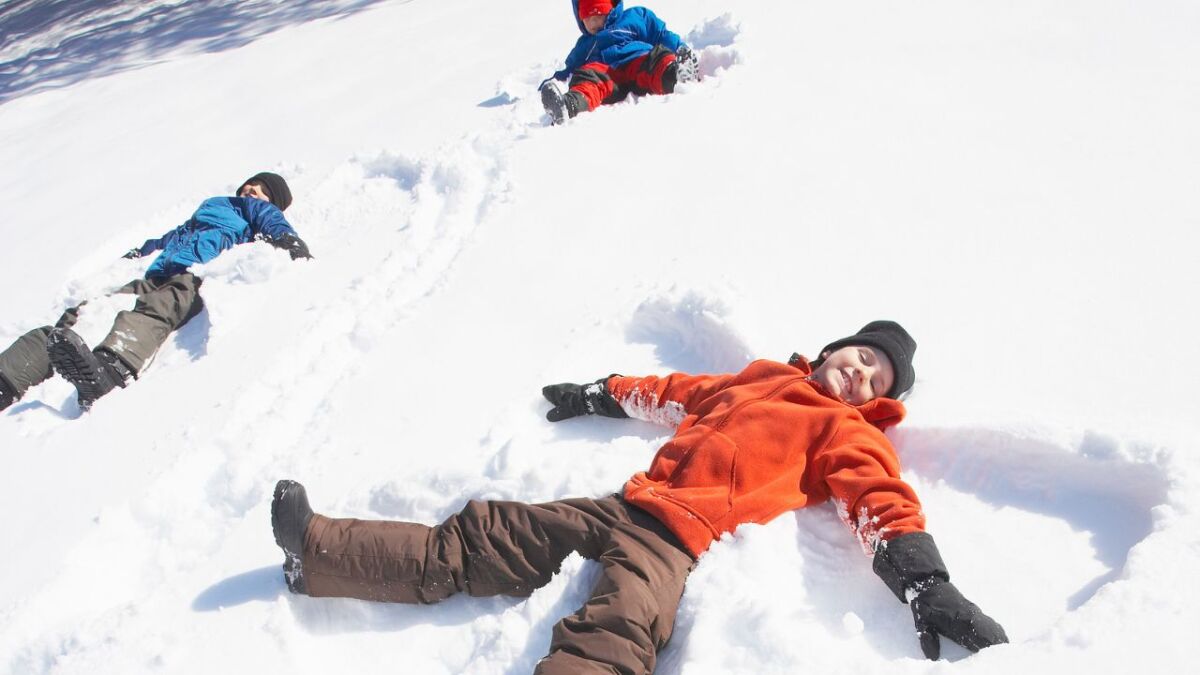 Craft ideas for winter
Ice candles: Fill water into a mold (e.g., cup or bowl), place a candle in the center, and freeze overnight. The next day you will have a beautiful ice candle.
Make snow globes: Place small figures or objects in a mason jar, fill with water and glitter, and seal tightly. Now you have a homemade snow globe.
Winter window pictures: Paint wintry motifs on a window using window color paints or use snowflake templates.
Winter mobiles: Create a mobile using branches and strings, and decorate it with wintry motifs (e.g., snowflakes, animals).
Paint ice figures: Painting ice figures is a fun craft idea for winter. Children can cut out simple ice shapes from paper or cardboard and paint them. The finished ice figures can then be displayed in the children's room or outside.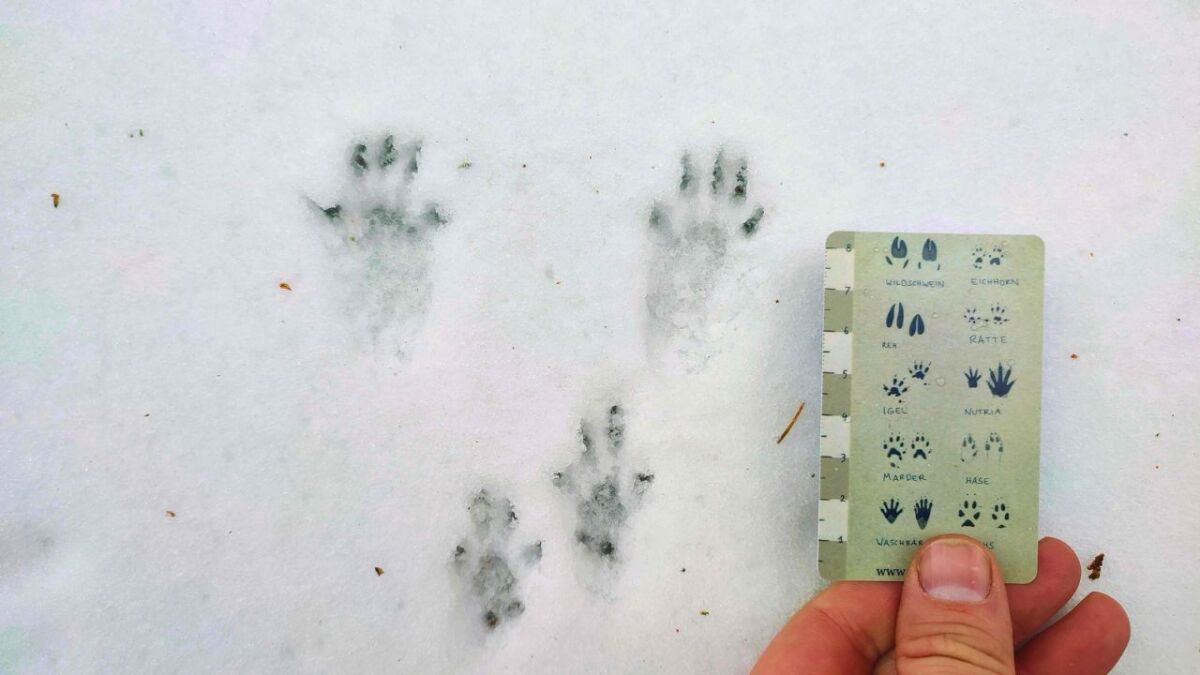 Safety instructions for winter
What could be more beautiful than frolicking in the snow, building snowmen, and sledding?
But before the kids rush outside, a few important points for their safety should be considered.
I have some tips here for the right behavior in cold and snow, so that the fun outdoors is not spoiled.
Put on warm clothing! This may sound trivial, but when it's cold outside, jackets, hats, and gloves are essential. If you would rather not get frostbite, make sure to keep your feet warm as well.
Be careful when playing in the snow! When playing in the snow, always keep an eye on your children. Avoid heavily snow-covered fields or roads to minimize the risk of falls or accidents.
Have fun, but with caution. When it's cold outside, it's especially significant for children not to overexert themselves. Playing too much can quickly lead to getting chilled and risking illness. Taking a break in between is always a good idea.
And last but not least: Trust your good old gut feeling. If you feel that it's too cold or too dangerous outside for the children, then better bring them inside and warm them up.
Because only then can they also remember the fun in the snow in the long term - and not the cold afterward.
Summary
I know it can be a challenge to stay motivated and go outside in low temperatures and bad weather, but it's really worth it.
With some planning and creativity, we as parents and educators can ensure that children spend enough time outdoors and engage in active play even during the cold season.
That's why I warmly invite you to actively experience winter together with the children.
Let's use the snow and ice to be creative together and learn through play.
We can not only keep ourselves healthy and fit, but also discover the beauty and wonders of nature in winter.
So come on, let's go out together and enjoy the winter to the fullest!
This guide is part of the "Outdoor with Kids" series and here you can find even more:

Was this guide helpful?
14 people found this guide helpful.
5.00 out of 5 points (14 Ratings)