Back to german article
The Outdoor Stove FlexFire 6 by Wikatech in Test
In the test: the Outdoor Stove FlexFire 6 Premium by Wikatech. This is not only a large Hobo, but also an adaptable fire bowl with a chimney effect.
from Martin Gebhardt
|
Gear
| reading time 4 Min
---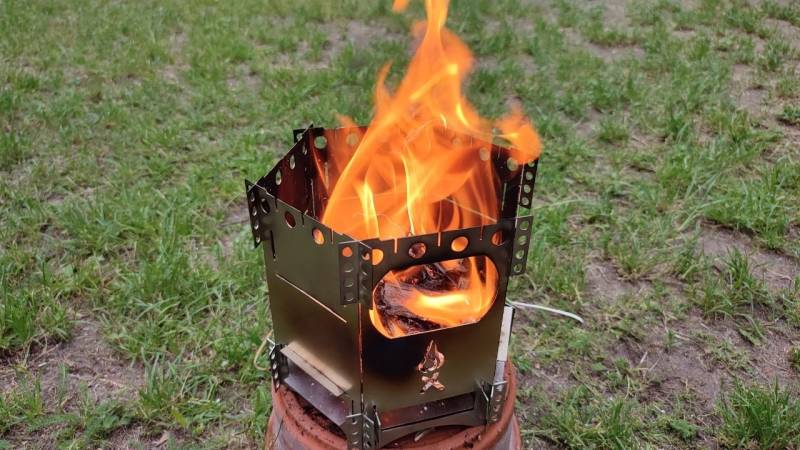 ---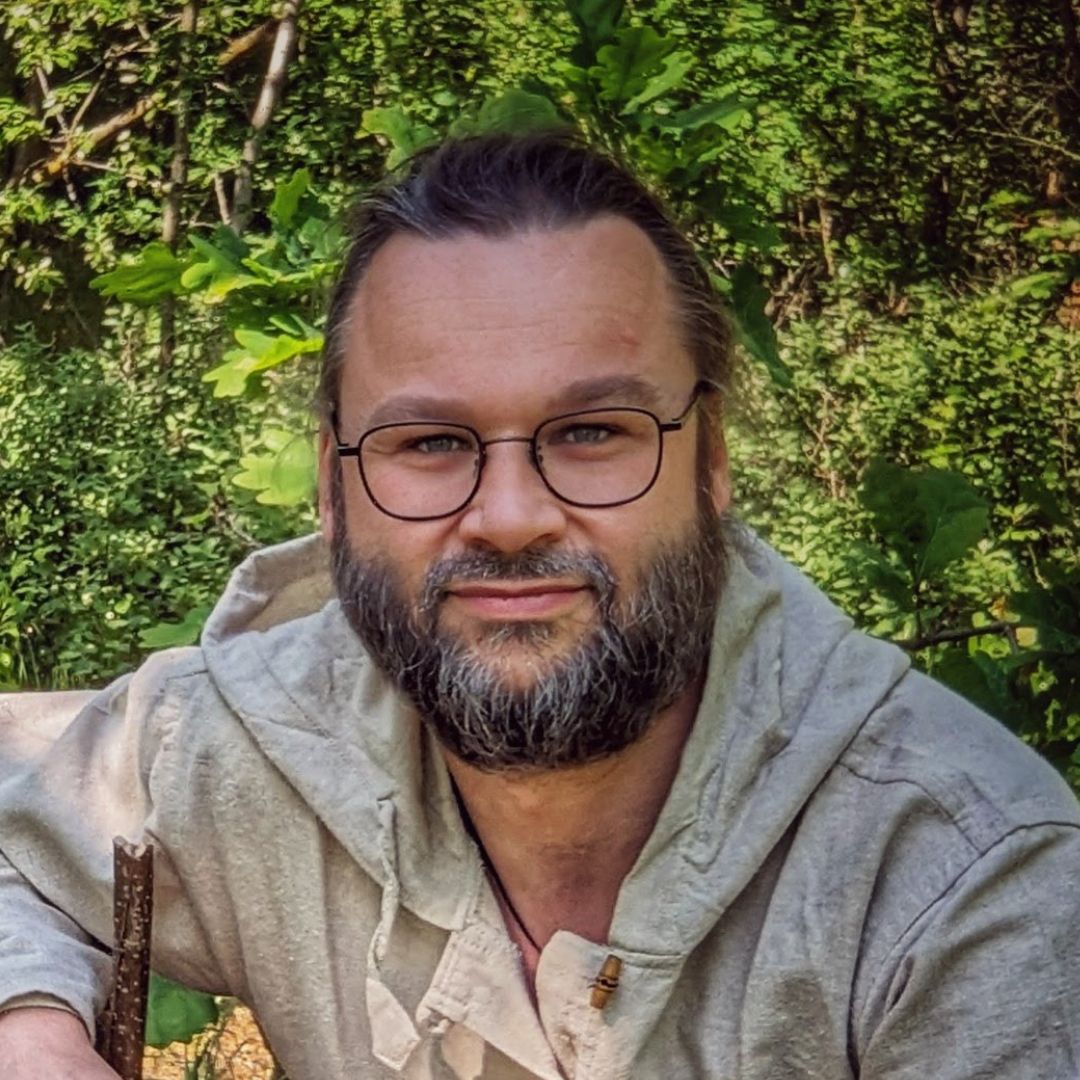 ---
👉 The key facts from this guide
FlexFire 6 is a versatile outdoor stove: It can be operated with various fuels, including wood, charcoal, solid fuel, alcohol, or gel stoves.
Durable and quick to set up: The FlexFire 6 is made of a heat-resistant stainless-steel titanium alloy and can be assembled in less than a minute.
Stable and secure: Once correctly assembled, the FlexFire 6 stands stable and secure. It has a safety mechanism that prevents it from falling apart.
Flexible and adaptable: The FlexFire 6 can be set up in different configurations depending on your needs. You can build it as a FlexFire 4 or FlexFire 6.
No distortion: Despite intense heat, the FlexFire 6 does not warp, thanks to its robust stainless-steel titanium alloy.
I have the FlexFire 6 Premium in my hand.
And in this guide, I would like to introduce you to the outdoor cooker from Wikatech.
In the end, you can form an opinion about the FlexFire and decide if it could serve you in the future.
Let's start now and get straight to the facts.
That's why the FlexFire 6 convinced me
I love the blazing flames of hobos as much as the witch in Hansel and Gretel loves her oven.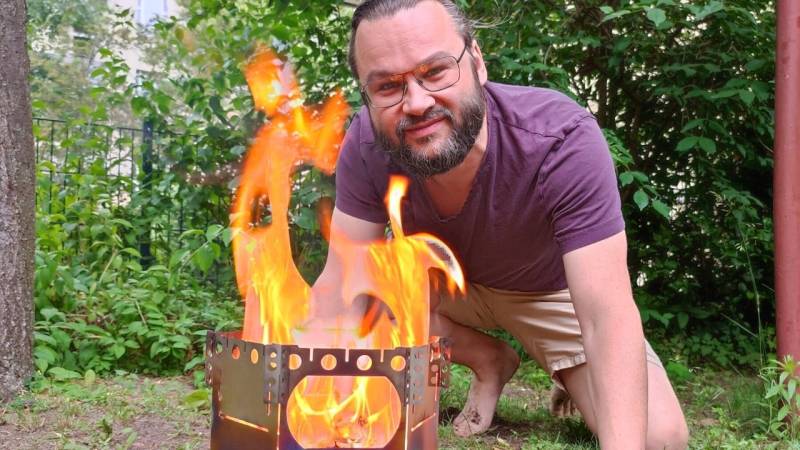 Therefore, I have already had several outdoor stoves in my hands.
Cheap options for 17 euros from China.
Expensive variants that cost over 150 euros and are made of titanium.
And also self-built hobos, which were made with a CNC milling machine or simply from tin cans (instructions for a wood gasifier).
But the FlexFire 6 really surprised me. Especially with its four features, which I will now list for you, it convinced me.
Extremely large combustion chamber with ingenious fireplace effect
I like large fireboxes because then I don't have to constantly add wood.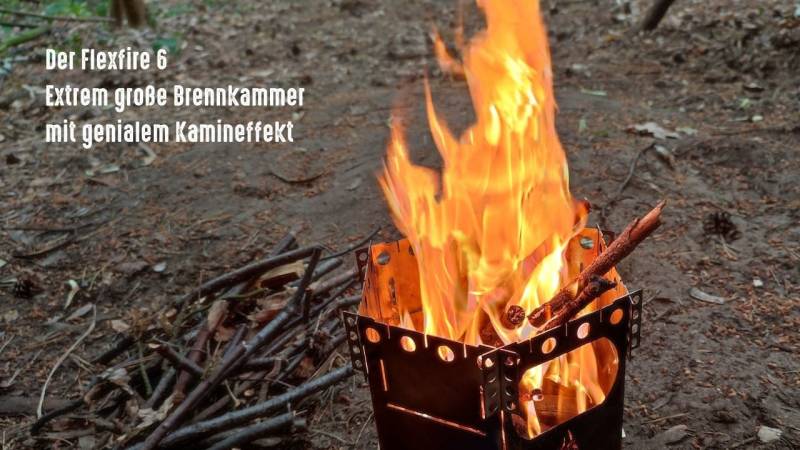 You can already tell that I mostly use wood as fuel. If you use something else, like Esbit or alcohol, you naturally don't need such a large combustion chamber.
But for my needs, that can't be beat. Because what I don't like about the little hobos is that I constantly have to add new pieces of wood. In just a few minutes, everything is burned with the mini hobos.
Here at FlexFire 6, I can also use longer and thicker branches.
And I also noticed the excellent chimney effect. The FlexFire 6 draws excellently due to its size and creates an enormous heat in the combustion chamber.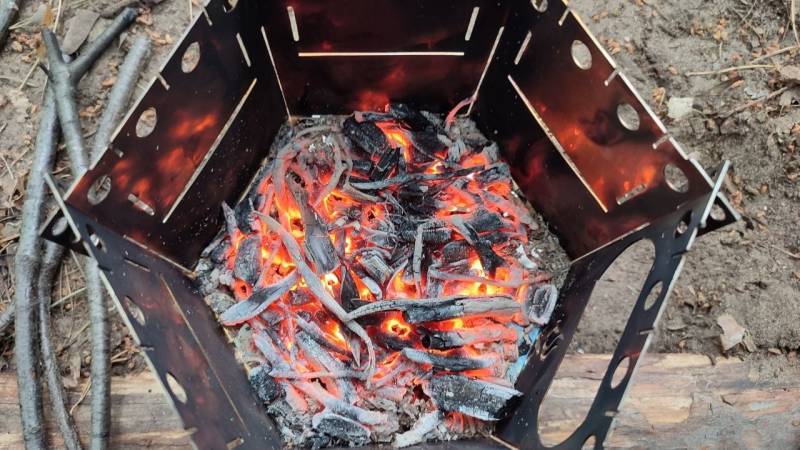 Quickly assembled
At first, I was skeptical because the manufacturer Wikatech claims that the FlexFire can be set up in one minute.
I didn't manage to do that at the beginning. It took me a whole 4 minutes with the instructions. But, that was the first time.
Because then, after the third time, it will definitely work: The FlexFire 6 can be easily assembled in under a minute and is ready for use immediately.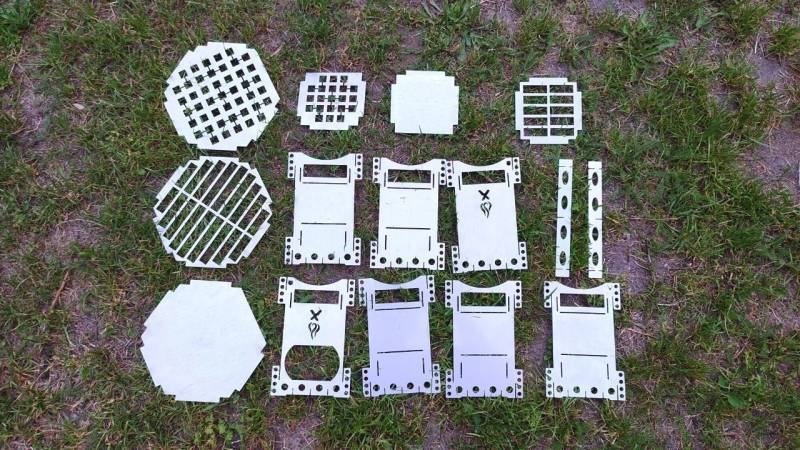 Stable and secure
When the outdoor cooker FlexFire 6 is correctly assembled, it provides everything I need in terms of safety:
The FlexFire 6 does not wobble and stands stable on the ground.
The safety mechanism prevents it from falling apart, even if you shake and roll it
There are no sharp edges or corners.
Solid and durable - call it what you want - the FlexFire is sturdy
Take a look at the video below, where I assemble the FlexFire 6, ignite it, and also handle it roughly.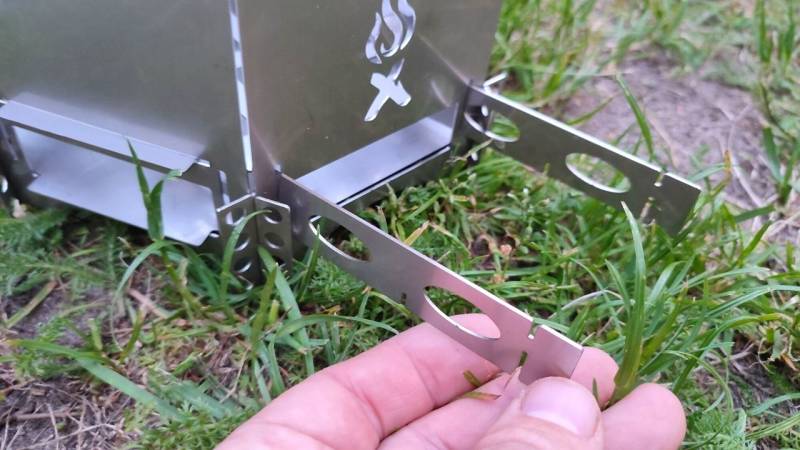 FlexFire 6: The Flex stands for flexible
I've been thinking for a long time: "I would rather not have 3 different hobos lying around at home."
Then my wish was heard and the FlexFire came onto the market.
Build the FlexFire 4 for a smaller fire pit and save on pack weight.
If you need a larger combustion chamber, you take the parts for the FlexFire 6. With that, you can easily cook pasta for four people.
The FlexFire 6 Premium includes all the parts to build it as FlexFire 4, FlexFire 4 Plus, FlexFire 6, or FlexFire 6 Plus. Brilliant!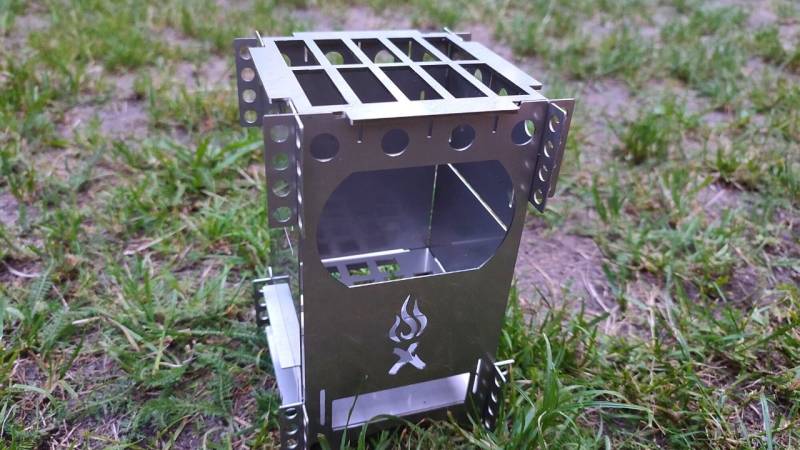 And the plug system has even more advantages, which I will go into in more detail below.
Video: Building, Lighting, and Shake Test
In the video, I assemble the FlexFire 6 (for the second time). Additionally, I test the burner chamber with its fireplace effect and subject the stove to a stability test.
Key facts about FlexFire 6 at a glance
First: The FlexFire is a plug-in hob. That means its parts are assembled by plugging them together.
And here's what the FlexFire brings with it:
Multifuel equipment: can be operated with wood, coal, solid fuel, spirit, or gel stove
Chimney principle: efficient and resource-saving combustion of wood
Material: rust-free, heat-resistant stainless steel-titanium alloy (wall thickness: 0.8 mm)
Made in Germany
And here are the technical specifications:
FlexFire 6 assembled 113 x 173 x 173 mm
FlexFire 4 assembled 113 x 113 x 173 mm
Pack size 200 x 200 x 18 mm
FlexFire 6 Premium: Weight 1,245 g including pot holders and bag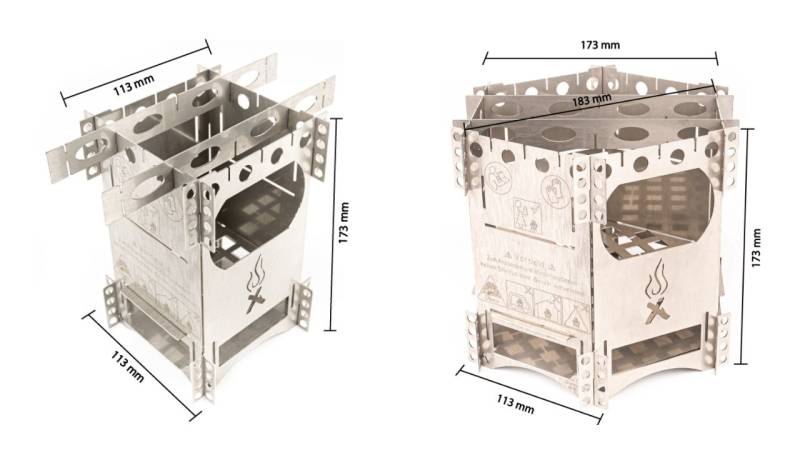 The FlexFire is assembled
You have probably already noticed, right? The FlexFire is assembled by plugging it together.
And if you're familiar with hobos, you most likely know about foldable hobos. For example, a comparable product in size is the Bushbox XL by Bushcraft Essentials.
The fact is, the Bushbox unfolds faster than the FlexFire is assembled. BUT - the FlexFire is more versatile.
For me, putting it together is a big advantage because I can decide whether I want to take the Flexfire 4 or the Flexfire 6. Depending on my needs, I put together my Hobo for MYSELF.
And I see even more advantages here compared to foldable hobos:
Due to its modular construction, it is possible to start with the FlexFire 4 and expand it to the FlexFire 6 - without owning multiple outdoor stoves with fixed sizes.
If a connector is damaged, you can simply buy a new one and replace it.
All parts can be cleaned easily, as you have easy access to all sides (cleaning in the dishwasher is possible).
You can prevent deformations by turning the parts around (always rotate the walls and the burner plate).
Folding hobos have a folding mechanism, which is more susceptible than a plug-in system.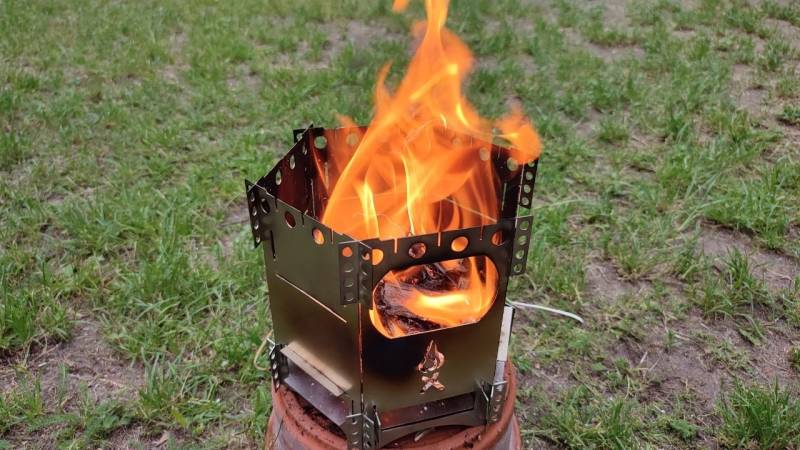 Does the Flexfire 4 or 6 warp?
With plug and fold hobos, there is a risk that the hinges or plug connections may warp due to intense heat.
But here I can tell you that after multiple tests, this definitely does not happen with the FlexFire. The heat-resistant stainless steel-titanium alloy with its 0.8 mm thickness delivers on its promises.
My conclusion: large hobo for cooking and warming up
I love the fireplace effect and the large hexagonal combustion chamber of the Flexfire 6. My 20 cm pans or my large pots fit perfectly and the fire burns excellently without having to do much.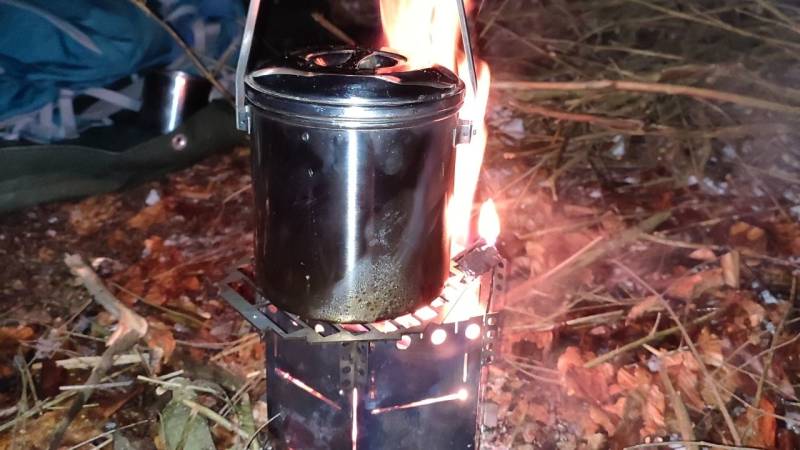 Not only do you prepare food with the Flexfire 6, but it also serves as a fire pit - especially when you're out with friends.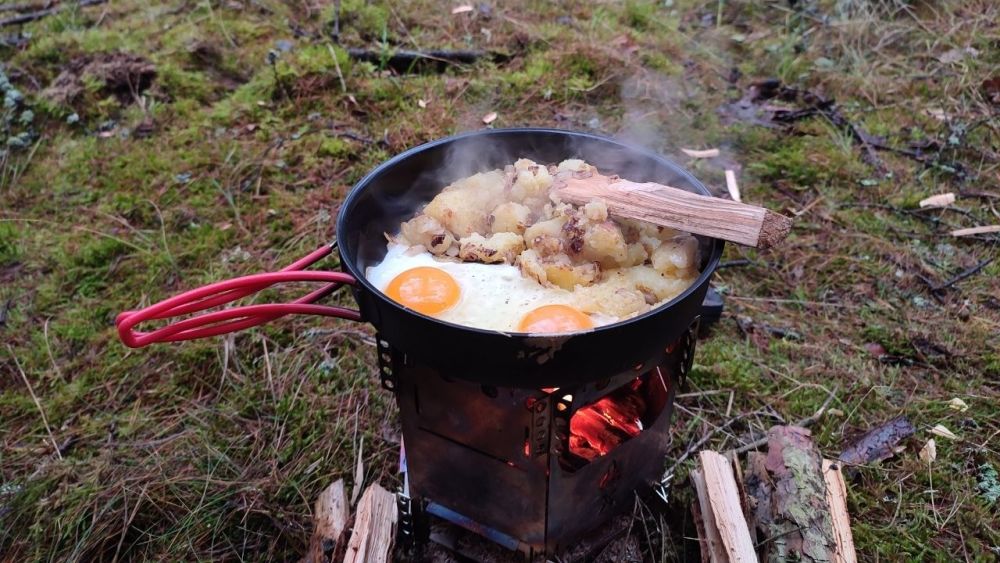 And the outdoor stove is incredibly versatile and just right for my needs. It is even possible to assemble two FlexFire 6 and create two cooking surfaces.
---
---
---
If you just want to heat your water and are looking for something lightweight to take with you, the Flexfire 6 is probably too big.
Then rather choose the FlexFire 4 (518 g including pot holders and bag), the lighter version from the FlexFire product range.
Or take the LightFire from Wikatech, weighing only 299 grams. It also fits perfectly for ultra-light trekking.
---
Thank you to Wikatech for providing me with the Flexfire 6 Premium for testing. I was not paid to write this review.
And now to you: Would the Flexfire 6 be something for you? Or do you already own it? How do you like the hexagonal Hobo?
Reading tip: here you will find an overview of all outdoor cookers.

Was this guide helpful?
20 people found this guide helpful.
4.81 out of 5 points (21 Ratings)