Back to german article
What is pemmican? The original sustainable and protein-rich superfood (+3 recipes)
Pemmican is a food made from dried meat and fat, invented by Native Americans. Read here how to make it yourself.
from Martin Gebhardt
|
Survival
| reading time 7 Min
---
---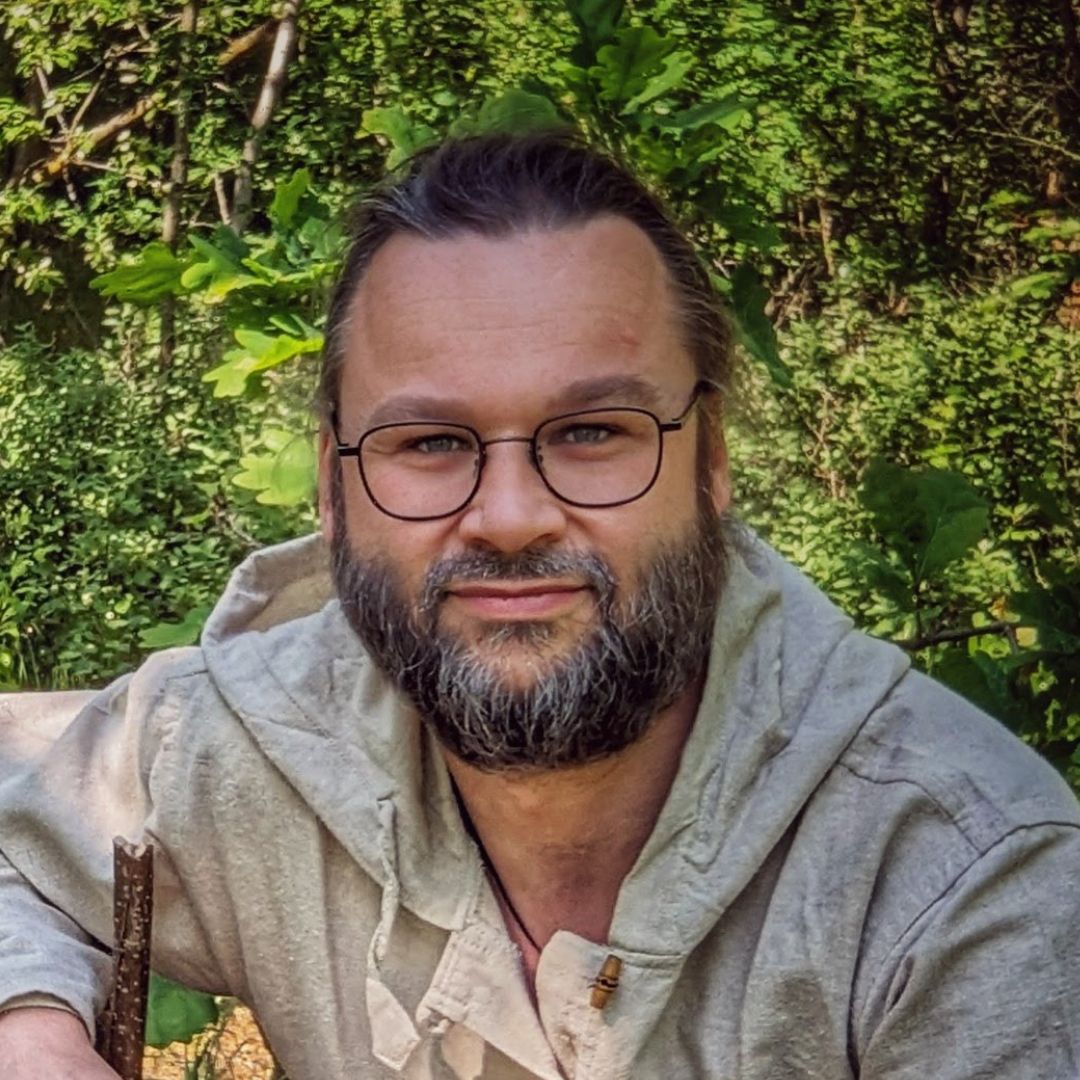 ---
👉 The key facts from this guide
Pemmican is a traditional food made from dried meat, fat, and often berries. It was originally made by the North American indigenous people.
It is an excellent source of high-quality protein, fat, and carbohydrates and can be stored for long periods of time without refrigeration.
Pemmican can serve as an ideal food for outdoor activities or as emergency rations in survival situations.
Preparing pemmican requires drying meat, crushing the dried meat, and mixing it with fat. Sometimes dried fruits are also added.
There are different variations of pemmican, including recipes based on beef, as well as vegetarian and vegan options.
Pemmican can last up to 20 years if stored properly.
Pemmican has been feeding Native North Americans for centuries and is a wonderful source of high-quality protein, fat, and carbohydrates.
It can be your perfect breakfast, lunch, or dinner that is ready to go and lasts for days without spoiling.
But making pemmican can be difficult, and this emergency food must be stored properly.
In this guide, you will learn how to prepare and store pemmican correctly. Let's get started.
Pemmican is ideal for outdoor enthusiasts
Indigenous people have impressed me for quite some time. After all, who knows more about life in the wilderness than the people who have lived and survived there for centuries?
Recently, I have been studying the Native American tribes of North America, specifically the Cree.
The Cree developed what is known as pemmican.
To simplify things, I will only refer to the Cree, although they belong to various tribal groups who even fought each other. The history is very intriguing, but would exceed the scope here.
What is Pemmican?
Pemmican is a food consisting of protein, fat and often berries. Originally, dried bison meat was used, which was mixed and crushed with fat and dried fruit.
In times without a refrigerator, protein-rich food such as meat had to be optimally preserved.
The preparation method of Pemmican was perfect for this and reflects the "spirit" of today's survival in my eyes.
Because we also do not take a refrigerator with us into the wilderness, and therefore have to rely on the most primitive methods of food preservation.
The long shelf life and high nutrient density make it the ideal travel food.
Protein-rich food can also be found in nature, but if we can use opportunities for preparation, Pemmican is a true game changer.
Now you will learn everything about the exciting superfood and how you can use it for your next outdoor adventure.
The History of Pemmican
Food not only means survival, but for many indigenous people, food also reflects the cultural identity of tribes.
So, the American Bison was not just a mere resource, but had a symbolic value for many tribes.
Therefore, I also think it is important to raise an awareness of what we eat and to honor the animal that nourish us. In this case:
The History of the American Bison
30,000,000 to 60,000,000 bison are said to have roamed the prairies and forests of North America before European settlers. It is said to be the most common large mammal in history.
The Cree lived for a long time agreeing the American Bison and relied on them not only for food.
A bison, for example, provided material for clothing, building shelters, and much more. The herd animals were respected and honored by the indigenous people.
While the animals were subjected to intensive hunting, this pales in comparison to the behavior of European settlers.
Within just 60 years (1820-1880), these settlers managed to decimate the aforementioned bison population to under 1000 animals.
Railroads, guns, and the international fur trade led to this slaughter, which brought the bison to the brink of extinction.
This not only threatened the bison species, but also took away an important source of food and livelihood from the indigenous people.
Fortunately, some people fought to protect the animals, allowing the population to recover. Today, the bison population is estimated to be 30,000 in the wild and depends on protective measures.
History of Pemmican
Pemmican comes from the Cree word Pimîhkân, which in turn derives from Pimî and means "fat."
Not only did the indigenous people find the meat preservation method interesting, but the European immigrants also used it as a logistical commodity in the military or as provisions for expeditions.
There was even a war between two trading companies over the trade of this form of food, which became known as the Pemmican War.
The dispute lasted for seven years. It was during this time that I first came across the mention of the Métis (an indigenous tribe) as the inventors of Pemmican.
Further research has shown differing opinions on the origin, but as it is a term in the Cree language, I continue to believe that they are the originators.
Pemmican was particularly used for expeditions to the Arctic. It was described by Arctic explorer Robert Edwin Peary as essential provisions, as he believed it was immensely important to compress the transport weight as much as possible.
But how does Pemmican achieve such high nutrient density at a low weight?
The answer lies in the preparation:
Preparation of Pemmican in the Past
Traditionally, only lean muscle meat and fat from various sources were used for preparation. The meat was dried in the sun or by the fire.
Then the dry meat was ground between two stones and collected in a pouch. The pouch was typically made of bison skin.
The fat was melted into suet and mixed with the ground meat.
Finally, the pouch was sewn shut, and the seams were made waterproof with suet.
Only for special occasions or for the spoiled taste of Europeans, dried Saskatoon berries, cranberries and even cherries, currants, aronia berries or blueberries were used.
Properties of Pemmican
Pemmican has several attributes that make it an ideal travel food as well as suitable emergency food in survival situations.
Long shelf life: The fat, more precisely the tallow, protects the lean meat from moisture and thus from decay; a shelf life of over 20 years is mentioned (without refrigeration)
Better nutritional value: More nutrients remain in the meat through the drying process than through cooking or salt-curing of meat
Directly consumable: No dishes or cooking process required
Versatile: With dishes, the mixture can be cooked into a soup or used as a basis for other dishes
Easy to make: No special equipment is needed
Calorie bomb: With a meat-fat ratio of 40:60, it amounts to about 3,000 calories per unit of weight (450g)
Is Pemmican still contemporary?
At first glance, this sounds like a nutritious survival food, but many are put off by the high fat content.
You also have to be careful with that! Animal tallow consists of saturated fatty acids and therefore has a high cholesterol content. Specifically: LDL cholesterol.
Cholesterol is initially vital for life, but in high amounts it can lead to deposits in the walls of blood vessels.
Excessive fat deposits, especially near the heart or brain, can have health consequences.
A conscious approach is important, but animal fat in moderation is harmless (read here to find out what else animal fat is useful for).
Especially in a ketogenic diet, traditional pemmican can be particularly interesting. In ketosis in a ketogenic diet, carbohydrates are largely avoided and fats are used as an energy source.
If you take a look in nature (depending on where you are), there are also few carbohydrates to be found. Seeds, meat, fish, and herbs are rich in fats and proteins.
A ketogenic diet is natural and well-suited for wilderness situations. Pemmican is therefore an ideal supplement.
Another criticism is the bland taste of traditional pemmican, which is why I recommend salt and pepper and the alternative method of production beforehand.
Nevertheless, the traditional version still serves its purpose and is as easy to prepare as hardly any other snack with so much protein.
Therefore, I answer the question whether pemmican is still relevant with Yes!
As mentioned above, the dose makes the poison. Since even a small amount of pemmican has a high calorie density, large amounts of fat are not consumed.
Regarding taste, below you will find alternative recipes that will make your travel provisions a culinary delight.
Pemmican recipes - how to make pemmican yourself
Nowadays, pemmican is no longer dependent on bison, but can be prepared in various variations. As you will see below, even vegetarian pemmican is possible.
In the first recipe, I opted for using beef as a base. It is easily accessible and can be done at home without a drying device.
It is important to use lean meat, as many fat makes the pounding process difficult.
Beef tallow was not always available during my research. Other types of tallow can also be used, or you can boil your fat.
You can get fat at your trusted butcher or at the meat counter in the supermarket.
The traditional pemmican recipe (also doable outdoors)
Simple recipe, but a lengthy process.
Servings:
Ingredients:
1 kg lean beef (yields approximately 250 g of dried meat)
250 g beef tallow or pork fat
Salt and pepper
Preparation:
Cut beef fat if necessary
If necessary, remove the remaining fat from the beef
Heat beef fat in a pot over medium heat
Cut meat against the grain and then thinly flatten (use a meat mallet or rolling pin)
Distribute the pieces of meat on a grill rack or drying rack; different methods are possible:

Dry in the sun: takes a long time and requires strong sunlight (protect with mosquito net from insects)
Over the fire: place on a stone next to the fire, not directly over the fire; turn the rack in between; gets a smoky flavor
Oven: dry at 75 °C for 12 hours and then let cool
Dehydrator (buy here)

Grind the dried meat finely with a mortar or two stones; put everything in a bowl
Add fat, salt, and pepper to the meat and mix
Mold into bars and let rest for 30 minutes (freezing beforehand makes it easier to mold the bars)
Wrap in wax paper and store in an airtight Tupperware or similar container
Note: It is particularly significant to completely dry the meat and remove any liquid. If the meat can still be reshaped and is not brittle after the specified process, it must be further dried. This is essential for durability.
Pemmican recipe for more flavor
Ingredients:
1 kg lean beef (yields about 250g dried meat)
250g beef tallow
40g nuts of your choice (recommendation: peanuts)
40g Dried fruits (recommendation: cranberries, Aronia berries)
40g raisins
10g honey
Salt & pepper
Proceed here according to the traditional recipe and add the nuts, fruits, and honey to step 7. The fruits can also be left whole or crushed. There are no limits to the fruits! From figs to dried cherries, anything is possible.
Vegetarian and vegan pemmican recipe
Ingredients:
1 carrot
50 ml green peas, thawed
4-5 dried mushrooms
2 tbsp yellow pea flour optional
3 tbsp oats
1 tbsp raisins or other dried fruits
½ tsp smoked paprika powder optional
½ tsp salt
~60 ml coconut oil or vegetable fat
Preparation:
Cut carrots into thin strips with a peeler; finely chop thawed peas
Lay carrots and peas on a baking sheet and dry for 20–25 minutes at 150 °C (be sure to watch it and make sure the vegetables dry and don't burn)
Crush oats and dried mushrooms in a food processor/mixer or with a mortar and pestle
Finely chop raisins
Mix dry ingredients + salt and paprika powder
Optional: weigh dry ingredients to determine the optimal ratio between fat and vegetables (50:50)
Heat coconut fat (or vegetable fat) in a small pot and stir in the dry mixture; stir until a mass forms
Pour into a cake pan or Tupperware to cool; let cool in the refrigerator for about 3–4 hours
The mass should now be taken out with hot water and can be cut into suitable pieces; then stored in wax paper or aluminum foil and vacuum-sealed.
Durability of Pemmican - up to 20 years
According to literature, traditional pemmican can last over 20 years without cooling.
However, it is important to store the provisions airtight, cool, and dark.
I cannot guarantee the 20 years, so I recommend freezing or at least refrigerating the bars that are not used directly.
For the vegetarian version, there is unfortunately no information about the durability. If the vegetables are completely dried, it is probably very durable.
Read also: The Best Survival Foods (10+ Years Shelf Life)
Summary: Pemmican
Pemmican has come a long way and nowadays finds its way into the survival community.
It is the optimal emergency food for tough times and perfect for longer stays in the wilderness, while bushcrafting, hiking, trekking or as an emergency supply for prepping.
Those who are on a ketogenic diet or in ketosis from being in the wilderness are well-equipped with the traditional version.
But even in its alternative or vegetarian version, pemmican becomes a delicious snack for travel and provides energy for all your upcoming tasks.

---
Sources for the guide

https://veganphysicist.com/antarctica-vegan-pemmican/

https://urbansurvivalsite.com/pemmican-original-survival-food/

http://activehistory.ca/2019/07/eating-history-an-experiential-examination-of-pemmican/

https://primalwoods.com/pemmican-how-to-history-uses/

https://www.cholesterin-neu-verstehen.de/cholesterin/werte/ldl

https://twoguysandacooler.com/pemmican-the-ultimate-survival-food/
Was this guide helpful?
22 people found this guide helpful.
5.00 out of 5 points (22 Ratings)