Back to german article
21 Survival and Crisis Preparedness items to look for at every flea market and antique shop
From sleeping bags to tools - flea markets and thrift stores are great sources of survival equipment for budget-conscious people.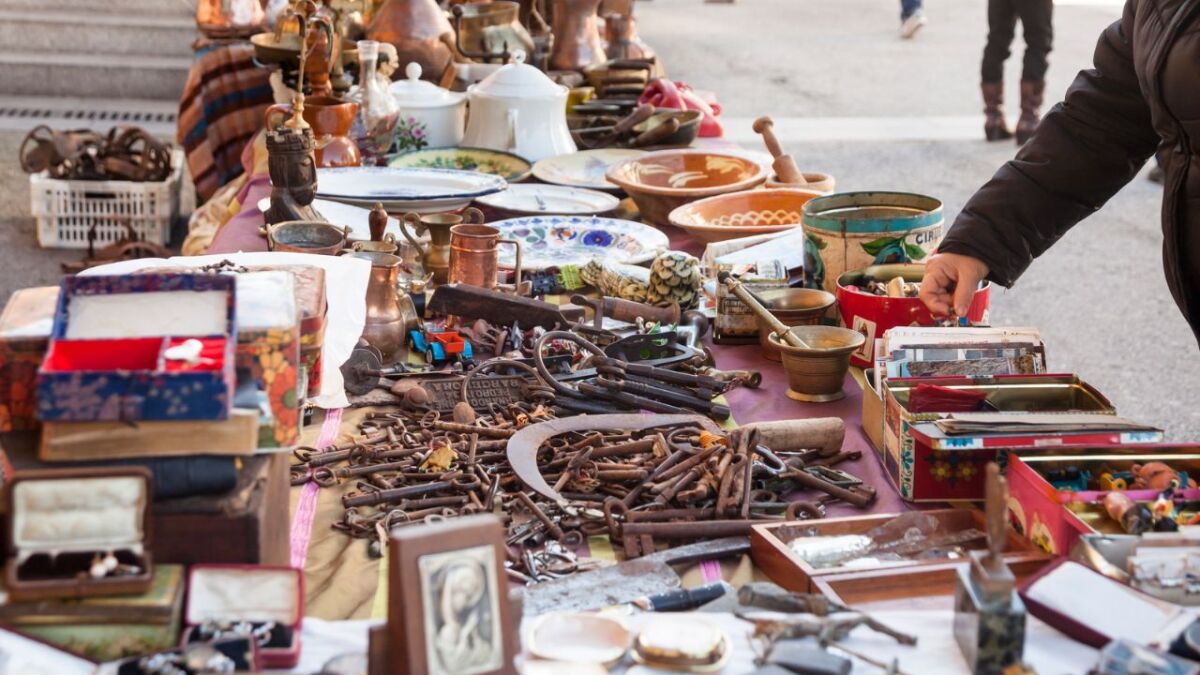 ---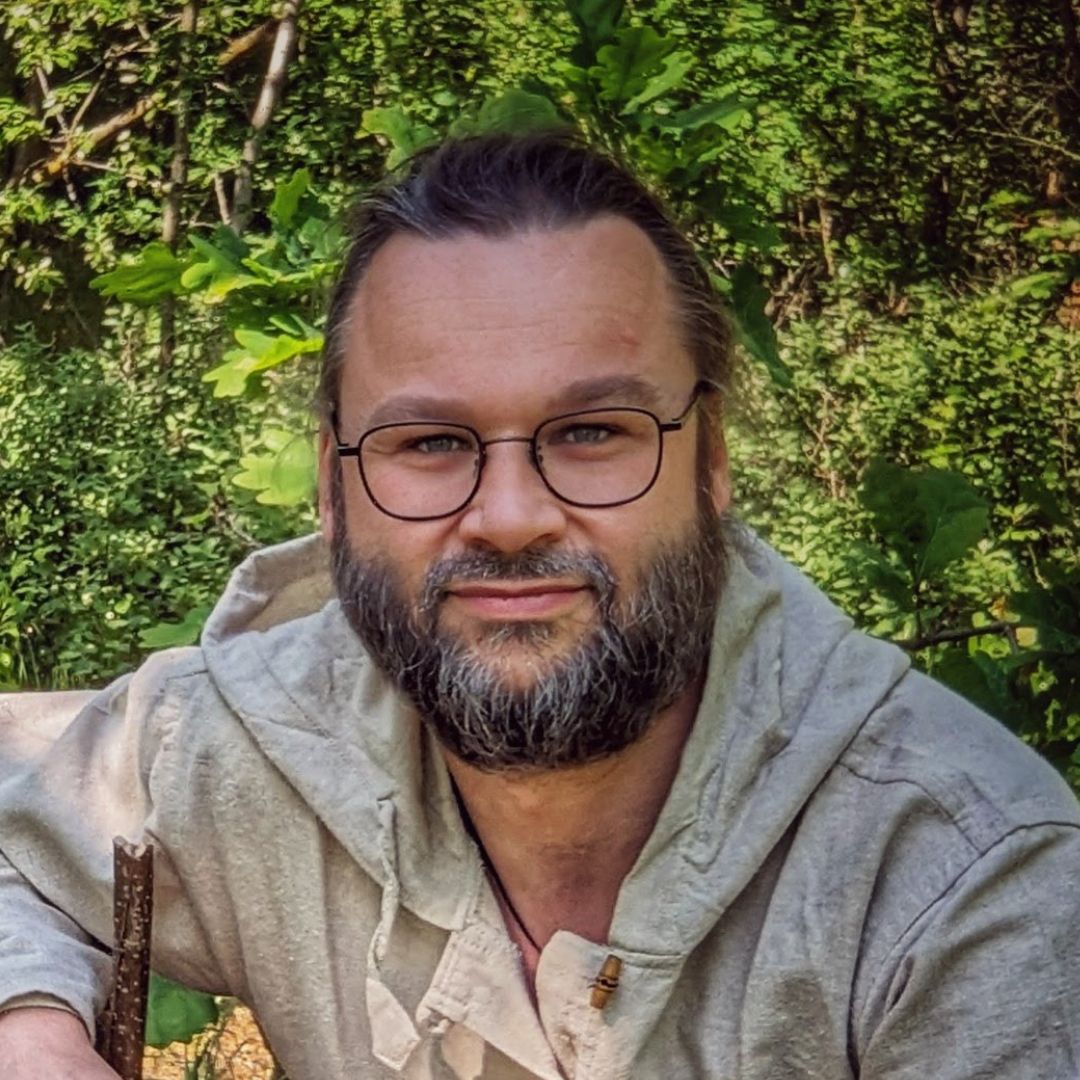 ---
👉 The key facts from this guide
Flea markets and antique shops are great sources for affordable survival prepping items.
It is advisable to make a list of needed items to search systematically and avoid unnecessary purchases.
Buying used is sustainable and contributes to the conservation of resources.
Some of the 21 recommended survival prepping items include books, camping gear, knives, winter clothing, tools, battery-operated devices, canning jars, fishing equipment, electric light sources, materials for home-schooling, durable children's clothing, sewing supplies, gardening tools and accessories, candles, old oil lamps and wicks, old household appliances without electricity, metal cooking utensils, pots and buckets, tarps and plastic sheeting.
It is important to negotiate prices and check the quality of the items.
Have you ever wondered how you can prepare for unexpected situations and emergencies without breaking your budget?
A great way to find cost-effective survival prepping items is by visiting flea markets and thrift stores.
The problem is that many people don't know what items they need and where to find them.
But don't worry, I have the solution for you!
In this article, I will introduce you to 21 survival prepping items that you can find at any flea market or thrift store, without breaking your budget.
Not everything at the flea market is really necessary
Flea markets often offer you all sorts of things at low prices. However, even small amounts of money are still money.
Therefore, it is advisable to make a list of the necessary items and go on a search for them.
This way, you don't buy any rubbish that may tempt you with a cheap offer, but you don't really need it.
Here, I want to compile my list of survival items that you can purchase at a flea market.
Buying used is sustainable
In addition to saving money, you can also do something for the environment.
Buying used is an important part of my sustainable lifestyle.
An important aspect is the extension of the lifespan of products. This saves resources that are needed to produce new products.
You are surely aware that every year, tons of resources are used worldwide to produce new products - including water, energy and raw materials such as metals, plastics and wood.
By buying used products, you can help reduce the demand for new products and save resources.
In addition, you contribute to the reduction of waste. This is an important factor in a world that is struggling with growing landfills and environmental problems.
Ultimately, buying used products also saves energy. Because if you don't buy new equipment, the demand doesn't increase either.
Therefore, no new product needs to be produced for you with energy. By reducing energy consumption, we can help reduce greenhouse gas emissions and fight climate change.
And now here's my list of survival-prepping items to find at flea markets!
1. Books
If there's one thing there are plenty of at flea markets, it's books. Everything can be helpful here, whether it's about growing vegetables, wilderness education, camping, or nature guides.
Don't let the flood of books overwhelms you, but ask the sellers specifically about the topics. This will save you valuable time.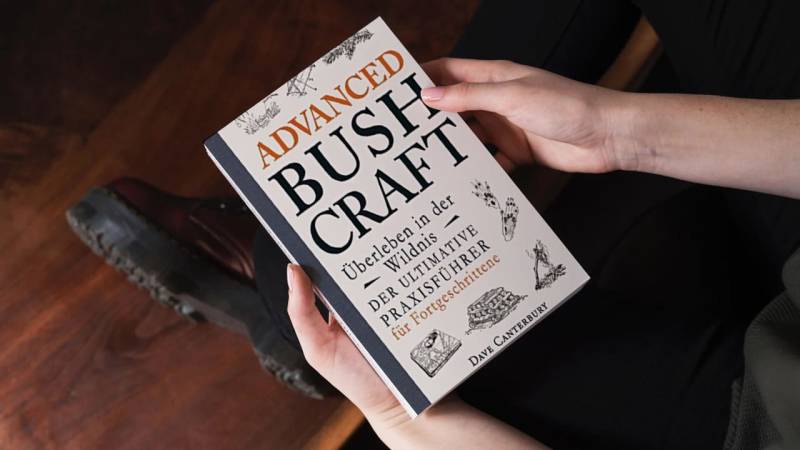 Reading tip: Find here 5 great books about bushcraft
2. Camping equipment
I have often found flawless tents, tarps, or stoves at flea markets.
Typically, the items were only used once and then the hobby was discontinued.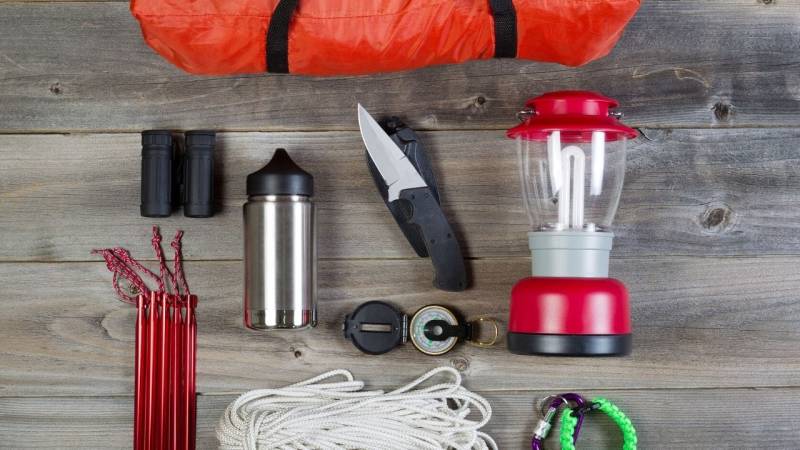 Here too, a short exchange with the seller helps to get a feel for the condition of the equipment. Just doesn't let yourself be taken for a ride.
Ideally, I would set up a tent at home shortly after purchasing it to check for any significant damage. This way, you can return to the flea market and reclaim your money in case of an emergency.
Here are some more ideas for camping gear:
Backpacks
Sleeping bags
Camping furniture
Camping dishes
Cooking equipment
3. Knives
I highly recommend doing research beforehand. Look for relevant brands for good knives in the Bushcraft- and Survival areas.
It's best to make a list of brands and bring it with you when searching.
4. Winter clothing
There used to be clothing that would last a lifetime. At flea markets, you have good chances of finding some unbreakable boots, coats, or good leather gloves.
You have to develop an eye for it. Just because something looks old doesn't necessarily mean it's inferior.
5. Tools
In the city and at flea markets, I had little luck finding good tools.
However, in villages, there are often markets with house clearances. Here, I found almost my entire range of good tools.
An excellent axe, shovels, machetes, hammers, wedges, and everything else that makes a craftsman's heart beat faster.
The sticking point is price and quality. At markets, I paid only a fraction of the hardware store price and usually got higher quality equipment.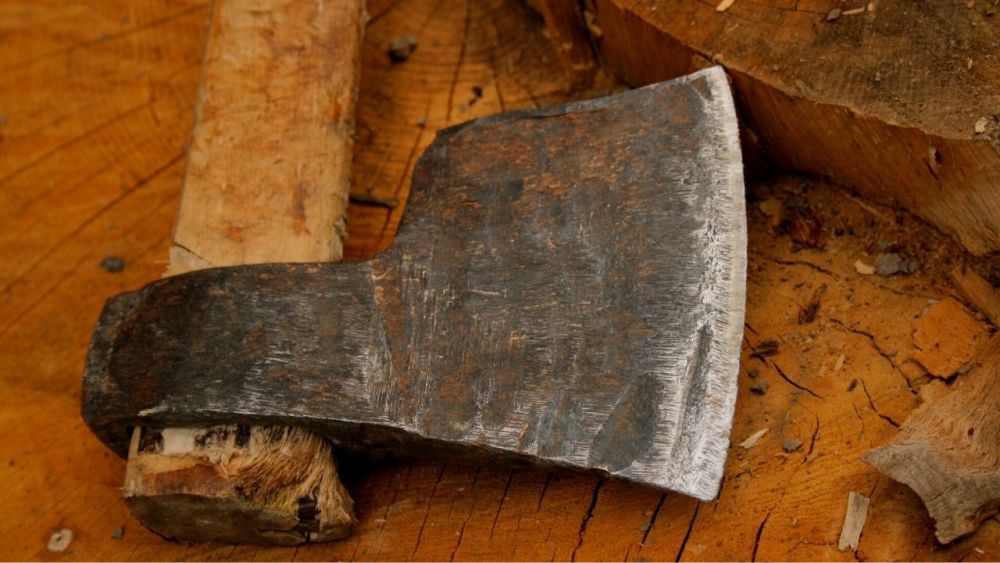 6. Battery-operated devices
If there is ever a blackout, and we have no electricity, we can stock up on devices that run on batteries. Naturally, I think of flashlights first, but there are also regular room lamps that run on batteries.
Of course, an ideal solution would be a solar panel, but I have not yet seen one at a flea market. But as panels become more and more popular, you will soon find them at flea markets as well.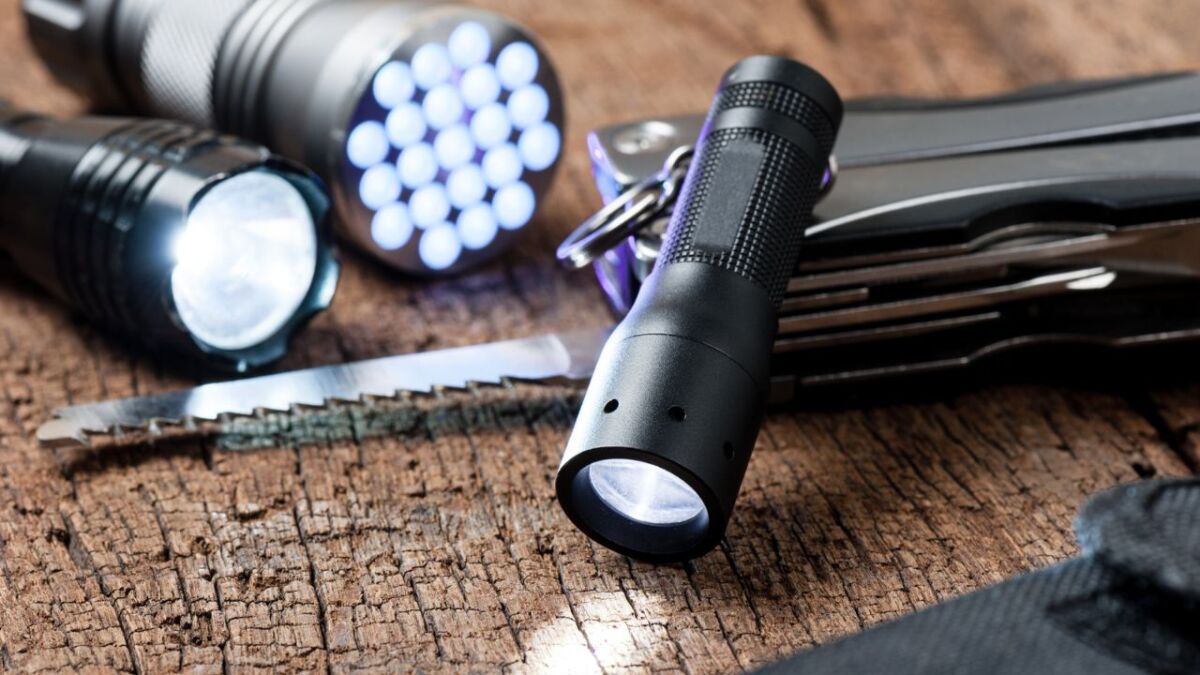 7. Mason Jars
Make sure to check the lids and know the price for new jars in your area. My limit is less than 50 cents because I can buy almost new jars with rings and lids for this price.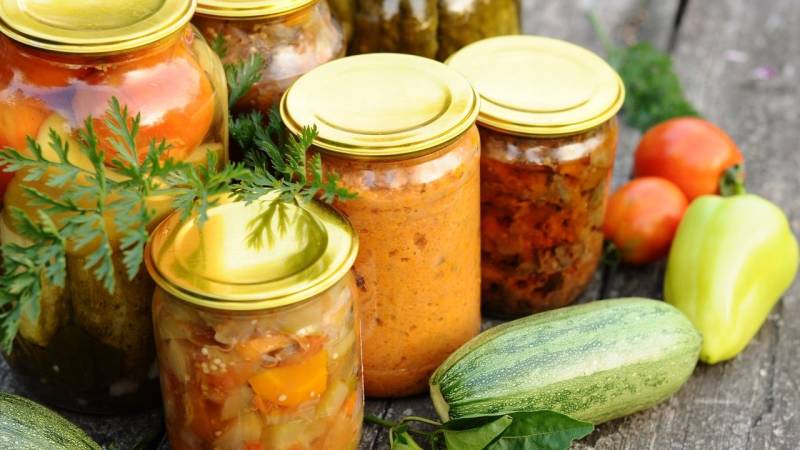 8. Fishing Gear
I have often spoken with sellers who want to get rid of their old fishing gear because they have bought new ones. Ideal for you to start with.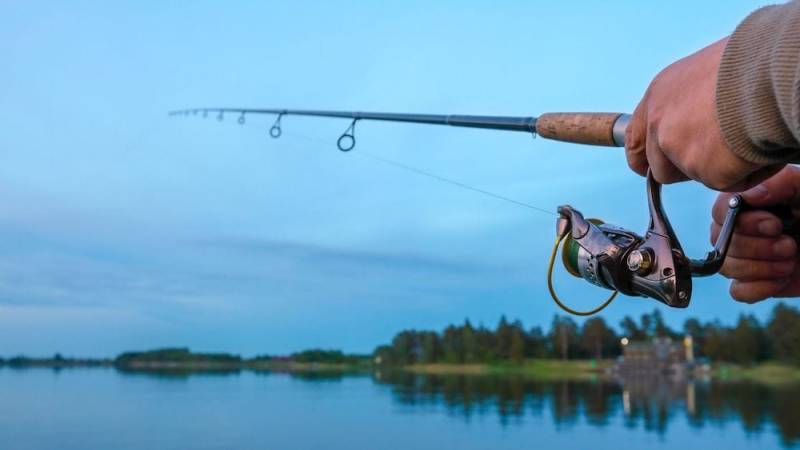 9. Electric Light Sources
Smart survivalists do not rely on one light source, but have several options. We have already mentioned flashlights, but headlamps or good lighters are also good alternatives.
10. Navigation
Although I have rarely seen maps at a flea market, you can keep an eye out for them. On the other hand, you have good chances of finding a compass. It should definitely not be missing from your gear.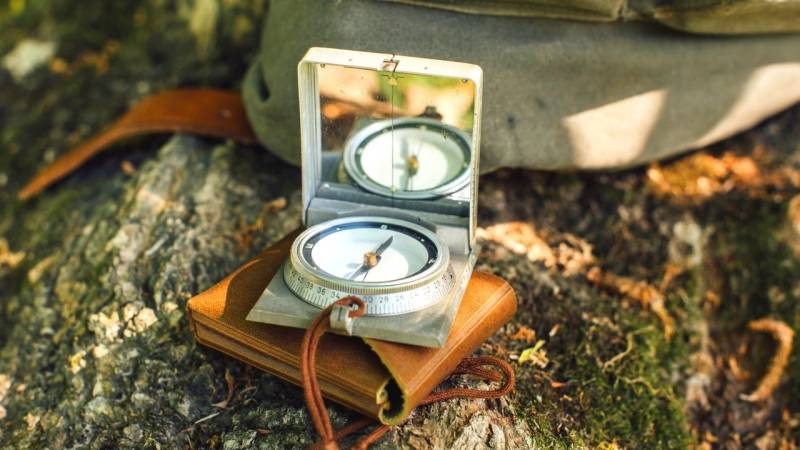 11. Portable Radio
To stay in contact with the outside world during a blackout or SHTF situation, a radio is indispensable. Ideally, you should have batteries on hand and test the radio on site.
A two-way radio is also useful. This way, you can directly contact other people.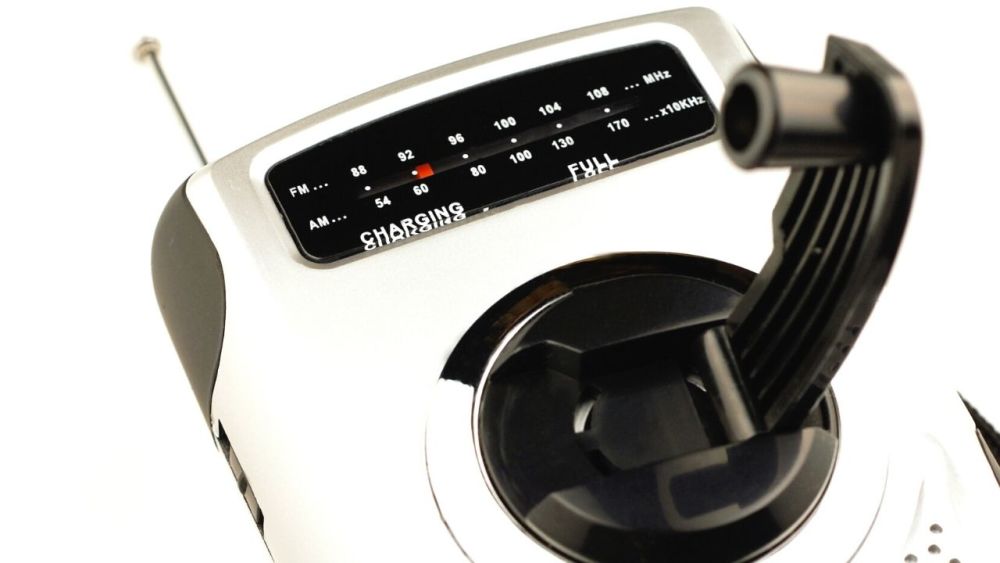 12. Material for Home-Schooling
In a crisis, schools will absolutely be closed if they even still exist.
Education, however, is a cornerstone of our society and should not be neglected in children for a long time.
You know best what your children are interested in. Seek books on the topics. In addition, stationery and small boards, or similar, can make homeschooling more interactive.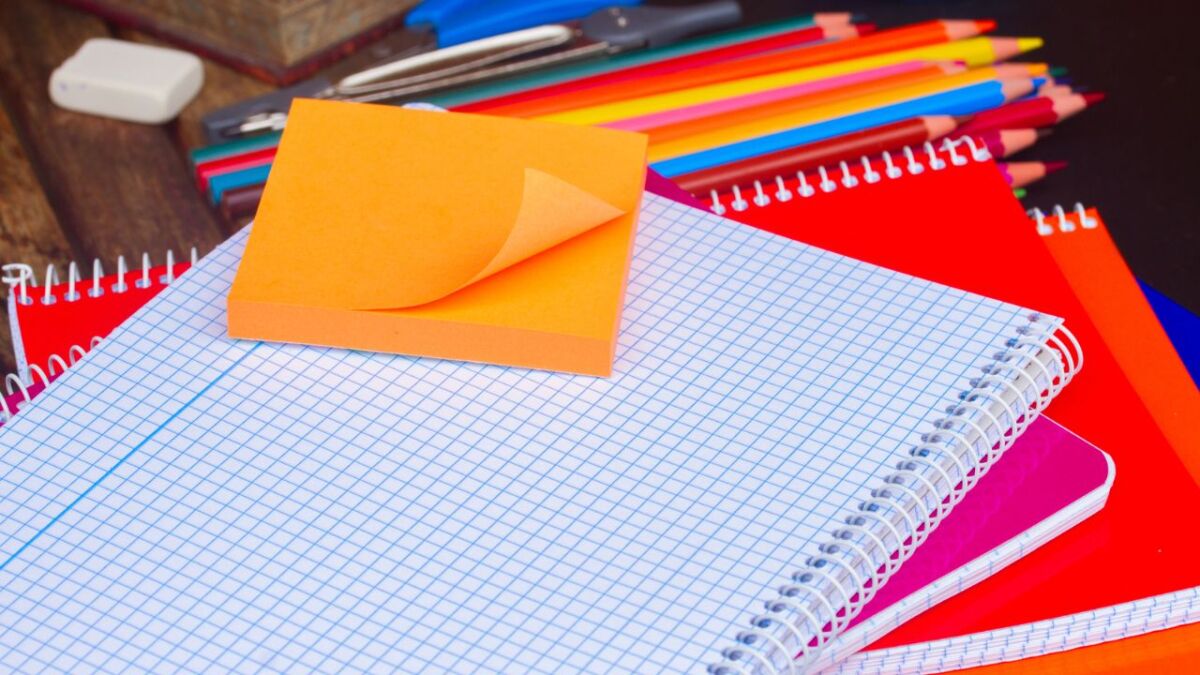 13. Durable Children's Clothing
You don't need to rely on well-known brands here. A good pair of jeans, a good coat or sturdy shoes can be purchased inexpensively at flea markets.
Keep in mind that your children will outgrow the clothing. If you want to store clothing, you unfortunately have to buy new clothing every few years or months, depending on their age. The wallet will be happy with inexpensive offers.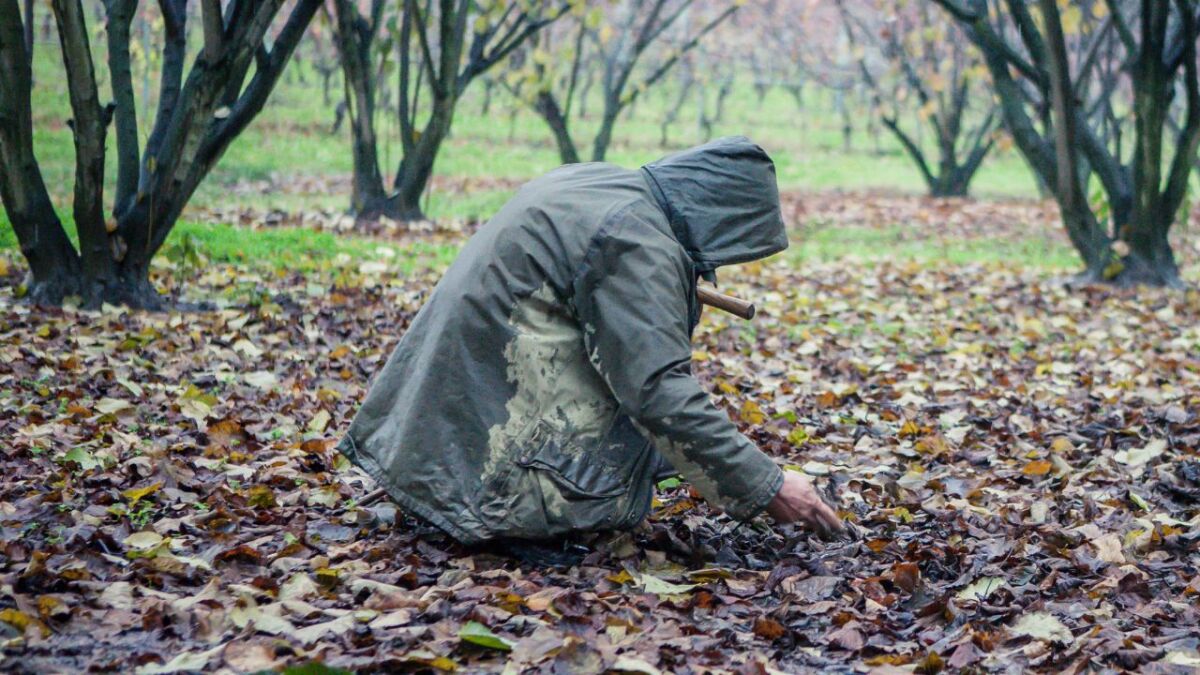 14. Sewing Kit
Clothing is affected by use. That's why it's important to fix damage caused to it and maintain your clothing.
If you can sew, then also look for a treadle sewing machine, as it operates without electricity.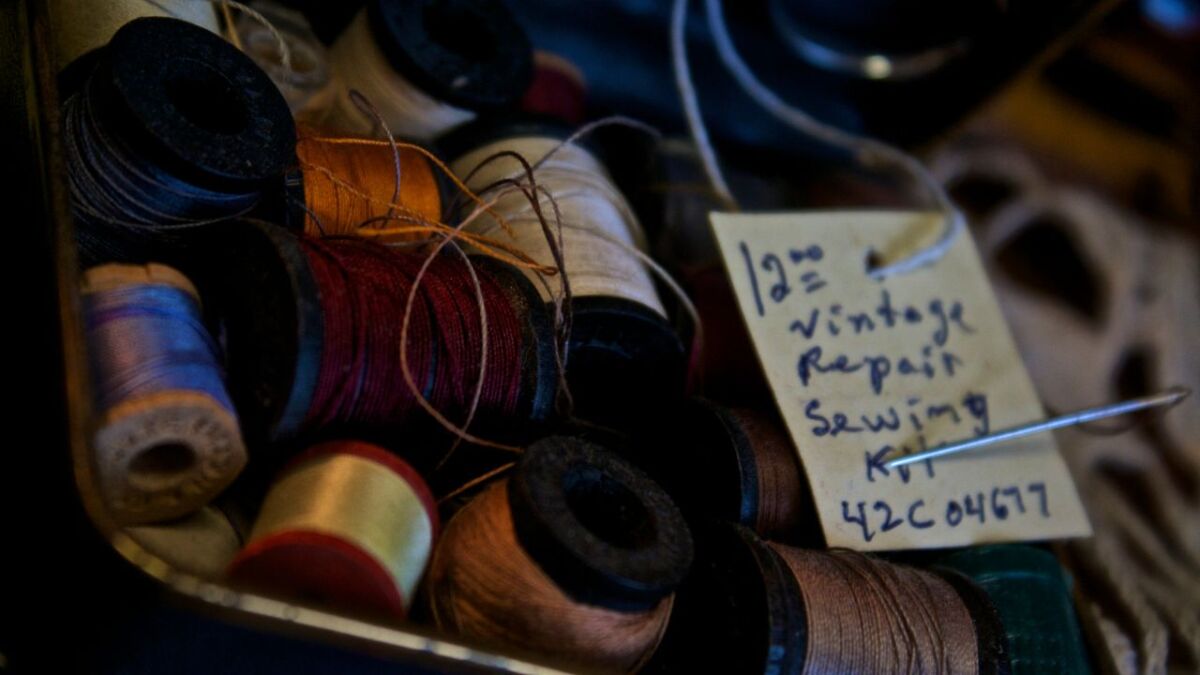 15. Garden tools and accessories
If you're looking for garden tools and accessories, you can probably find everything you need by visiting yard sales and thrift stores.
Especially in urban and suburban areas, gardening is often a trend that comes and goes - and many people then decide to pass on their used garden tools.
If you already have gardening tools, you should consider buying replacement options for them.
Also read
With these essential gardening tools, accessories, and tricks, you'll get through the self-sufficient gardening year - In this guide, you'll learn about some of the best garden tools. This list of tools and accessories will help you grow your garden.
16. Candles
I don't care if they are bent or already a little used. The uglier they are, the cheaper you can get them.
Candles have no expiration date and are great for emergencies. I doubt anyone will care if they're bent from heat, used, or lost their scent when the SHTF (Shit Hits The Fan).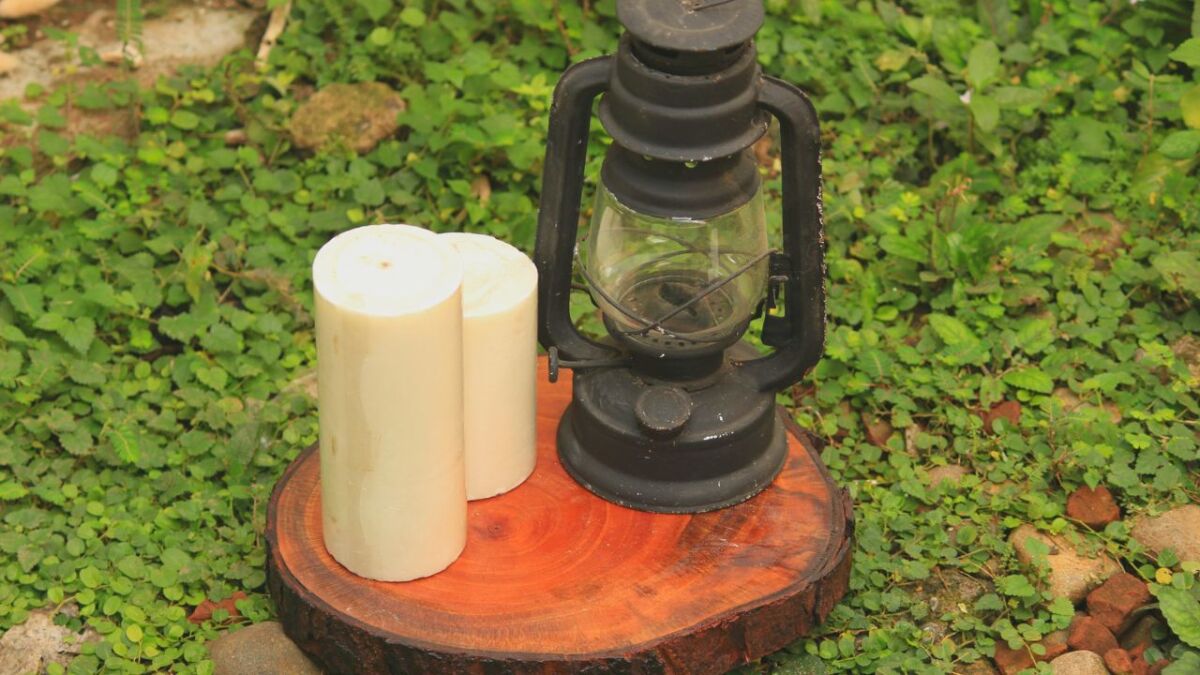 P. S. You can make new candles from old ones because the wax doesn't go bad and can be reused. By melting the remains and adding wicks, new candles can be easily made. This avoids waste and saves money.
17. Old oil lamps and wicks
Old oil lamps and wicks are useful for prepping and survival, as they provide an alternative power source. In the event of a power outage or other crisis where the power supply is interrupted, oil lamps can serve as emergency lighting.
In addition, oil lamps are typically durable and can be used for a long time, as long as they are properly maintained. The fuel for oil lamps, namely oil (yes, you can actually use cooking oil/fat in an emergency), is relatively easy to find or store.
Wicks are also useful as they can serve as a replacement for other types of fire starters. For example, a wick can be used as tinder to start a fire.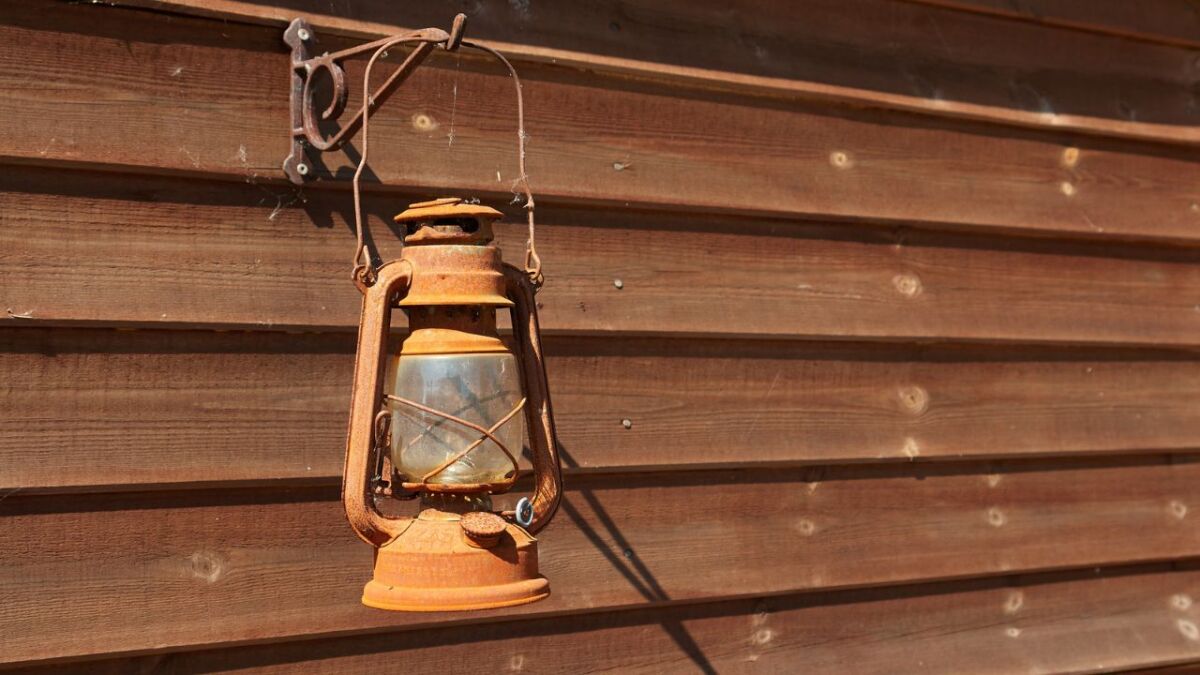 18. Old household appliances without electricity
Any cooking tool that is operated by human power, such as hand mixers, mills, juicers, wooden clothes dryers, mechanical meat grinders, and a washboard, can be extremely useful in the event of a power outage or other crisis.
It may be difficult or even impossible to use electric appliances when power supply is interrupted, but with manually operated tools, you can still cook and process food.
Manually operated tools also have the advantage of being durable, robust, and repairable.
You can often create them out of metal or wood without needing complex electronic components that could fail. If properly maintained, they can therefore function for a long time and are therefore also a good investment.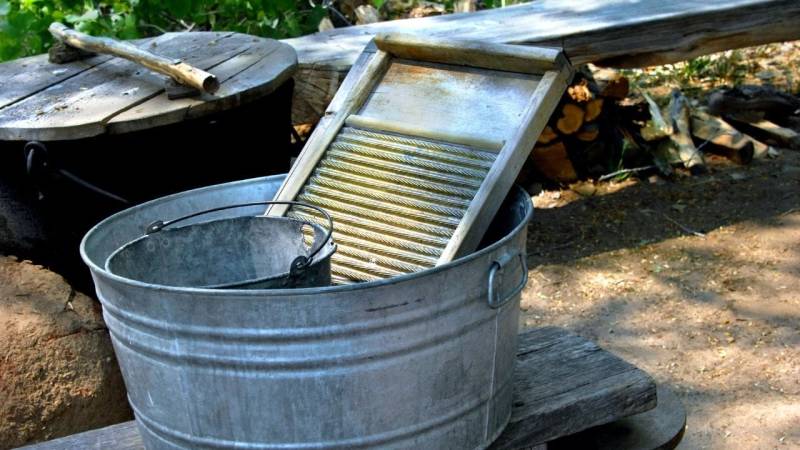 19. Metal cooking utensils
I'm also seeking well-made metal cooking utensils that can be used over a fire.
So, things like cast iron, heavy metal pots, metal spatulas, spoons, etc. The heavy, well-made ones are difficult to find.
Or, a well-functioning pressure cooker can help save energy and prepare food more gently.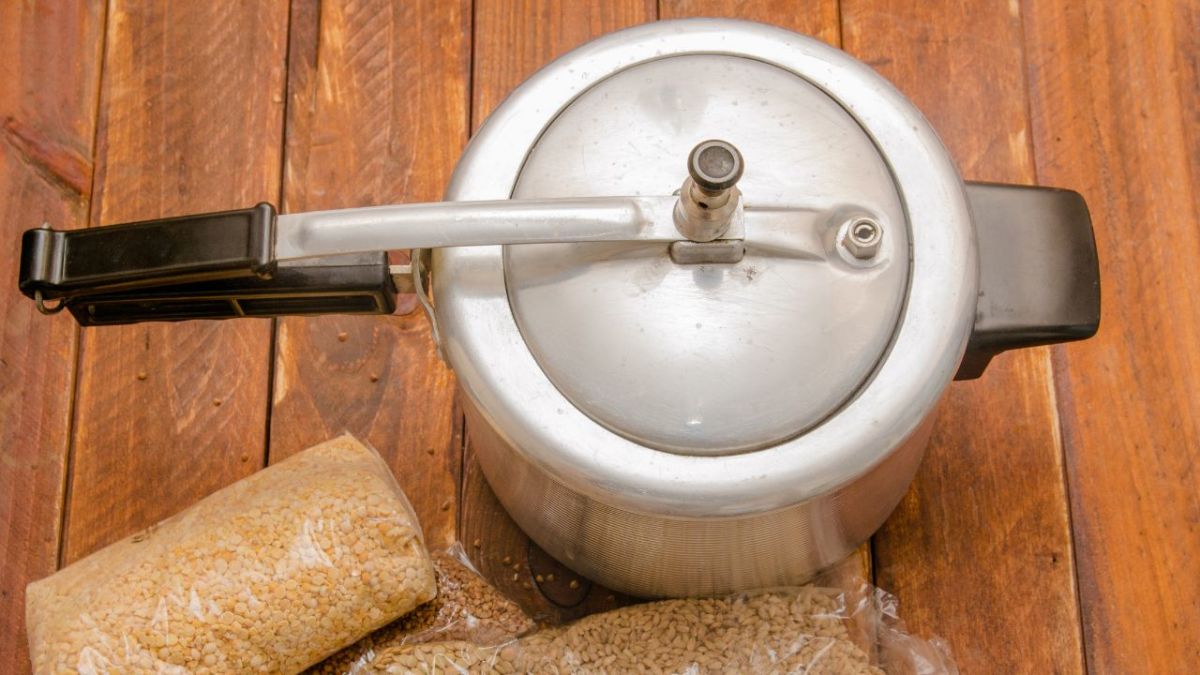 20. Pots and buckets
I'm looking for small pots for starting seedlings / cuttings that are well-made and reusable.
I am also happy to take large containers/pots for container gardening. I also keep an eye out for 10-liter buckets, as these can be used for many things: transporting water, storage, container gardening.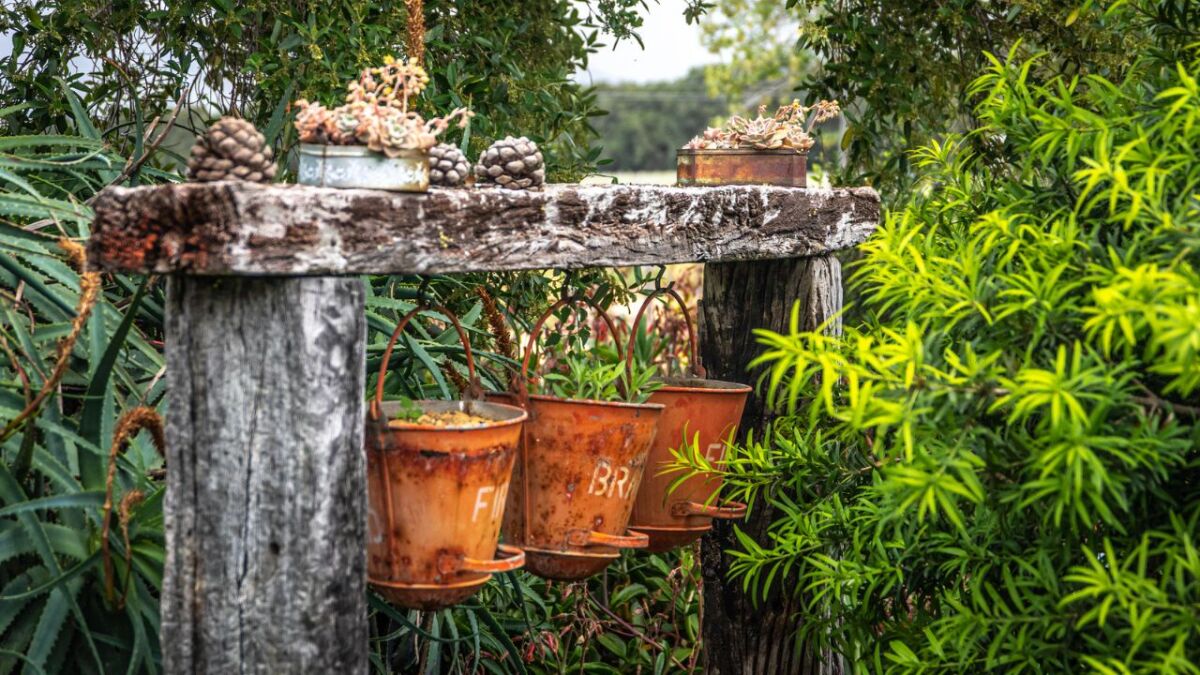 21. Tarps and plastic films
As a wilderness mentor, I can tell you that tarps and plastic films are incredibly useful tools that you should definitely have in your supply.
They can be used as makeshift shelters, rain collection containers, fire protection, transport and storage covers, and signal flags.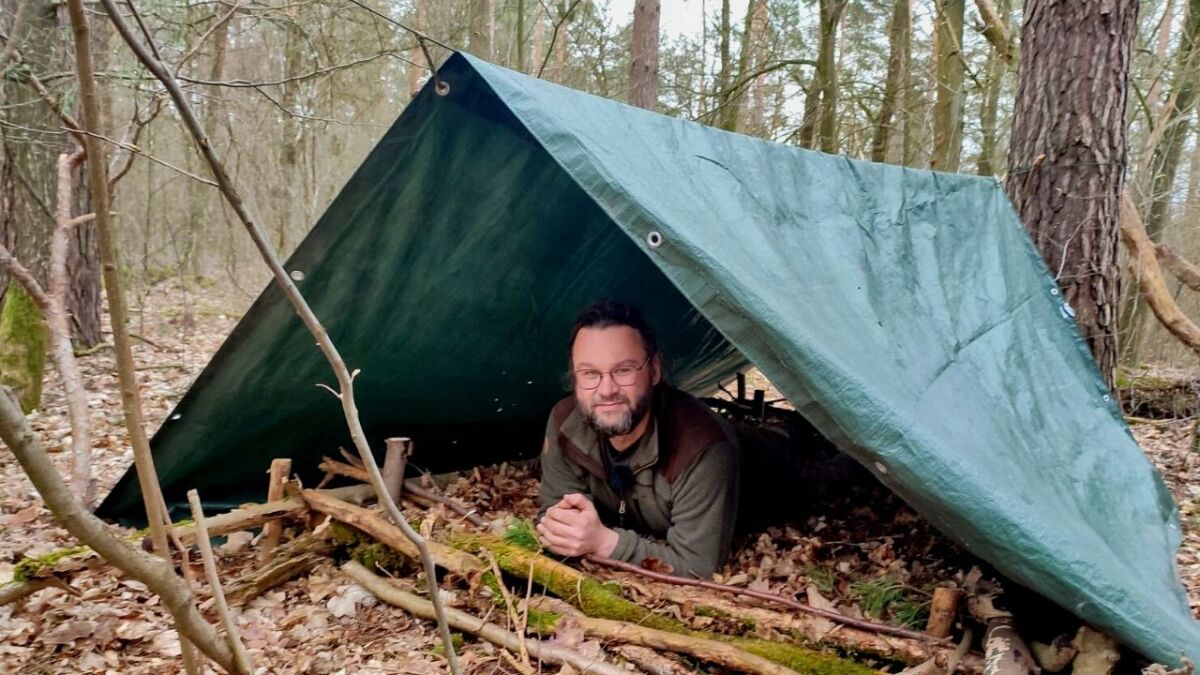 6 tips for successful bargain hunting
When looking for good deals, don't overlook estate sales. Personally, I've found many great treasures at estate sales that I couldn't find anywhere else.
Neighborhood yard sales are also a great way to hit multiple sales at once. I find it convenient to be able to visit multiple stands in one location for a better selection.
If you plan to participate in a sale day, I recommend planning your route in advance and prioritizing the most important sales to visit first. This will help you avoid wasting time and missing out on any special deals.
And if you think the price for a particular item is too high, don't hesitate to ask for a lower price. I've often gotten discounts just by asking nicely.
And finally, if you want the best selection, you should be there at the beginning of the sale. But if you want to try bargaining for prices, it may be worth it to come later in the day when sellers might be more flexible.
Ask sellers for the items you're looking for. Occasionally, I've been lucky, and they have set them aside because they didn't think anyone would buy them.
Conclusion: Flea markets, yard sales, and thrift stores are useful resources
Survival, prepping, and outdoor gear doesn't have to be expensive, and you don't need to buy everything at once. You can gradually expand your inventory.
If you take the above list with you to the flea market, you can gradually tackle the items.
And if you visit the flea market once a month, after a year you will definitely have a collection worth showing off.
You are welcome to share in the comments which bargains you have already acquired at a flea market!

---
Sources for the guide

https://www.askaprepper.com/50-prepping-items-you-can-buy-from-the-thrift-shop/
https://www.foodstoragemoms.com/prepping-items-you-should-buy-used/
https://thesurvivalmom.com/21-things-to-look-for-every-time-you-go-to-a-yard-sale-or-thrift-store/
https://stillnessinthestorm.com/2021/12/8-survival-items-you-should-purchase-second-hand/
https://www.lifeverde.de/nachhaltigkeitsmagazin/gesellschaft/gebrauchtwarenmarktplaetze
Was this guide helpful?
20 people found this guide helpful.
5.00 out of 5 points (20 Ratings)