Back to german article
10 surprising survival uses for household sugar
Sugar is found in every household. And especially in emergency situations, you have to be creative. I will now show you tricks on what you can do with sugar.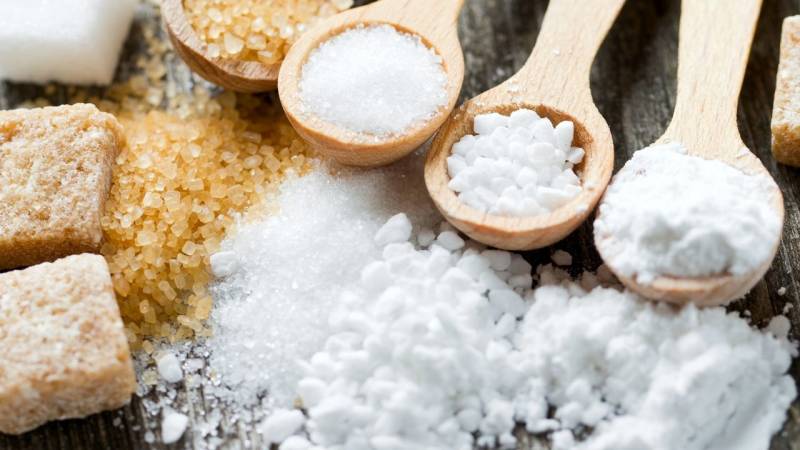 ---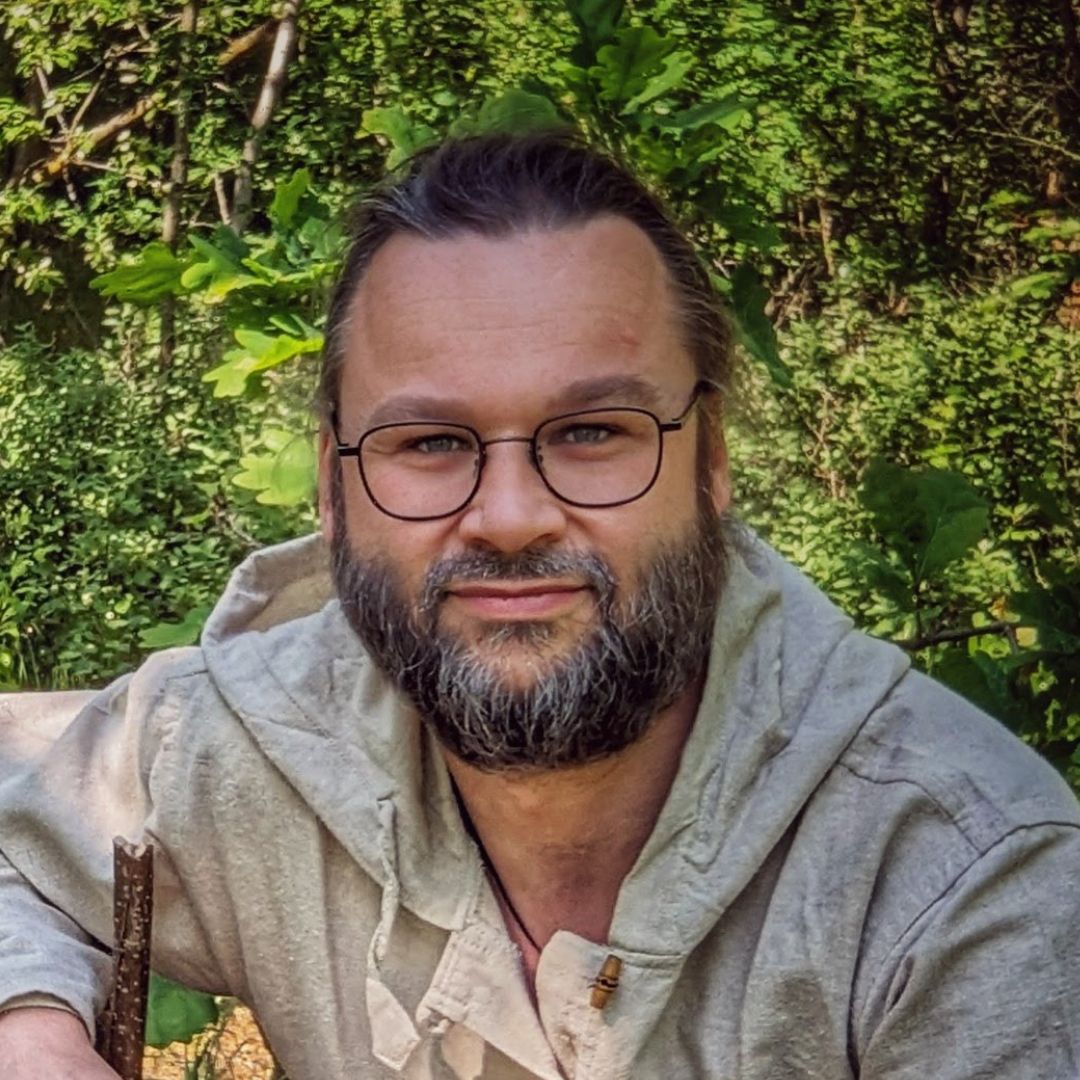 ---
👉 The key facts from this guide
Sugar can serve as an energy source, as it is rich in fructose and glucose, which quickly provide energy to your body.
It can be used to catch insects, as they are strongly attracted to sugar.
Sugar can serve as a fire starter when mixed with water and potassium permanganate and then brought into contact with a spark or flame.
Sugar can serve as a handwashing detergent when mixed with liquid soap.
It can be used for food preservation, as sugar kills bacteria by depriving them of oxygen and shielding the food from bacteria.
Sugar can be used to treat hypoglycemia by consuming small amounts at regular intervals during work.
It can be used to treat open wounds, as sugar kills bacteria and increases the healing rate.
Sugar is found in every household. And especially in emergencies, one must be resourceful.
It is cheap, widely available, and easy to store.
And it cannot be denied that sugar has a very sweet taste, which can alone be a morale booster in a disaster scenario.
But there are also many other survival applications for sugar, and in this article, I'll show you what you can do with sugar.
Charge up your energy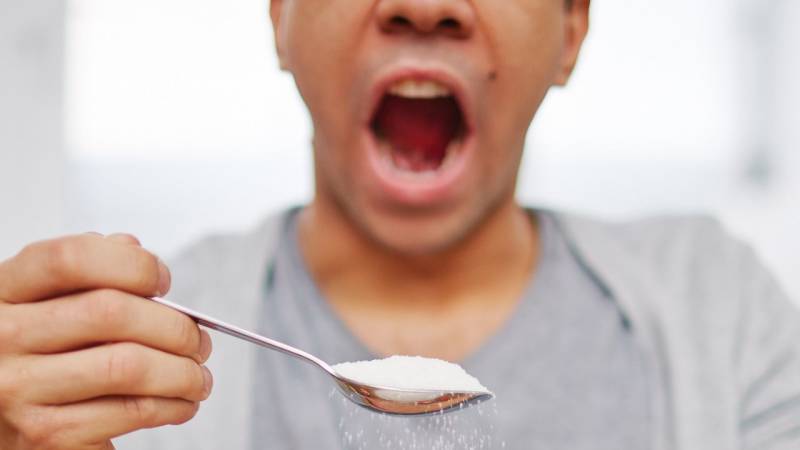 Sugar is full of carbohydrates and power. In survival situations where you need an energy boost, you should rely on carbohydrates.
Sugar is packed with fructose and glucose, which your body absorbs and quickly gives you the energy you need to tackle your next task.
Catch insects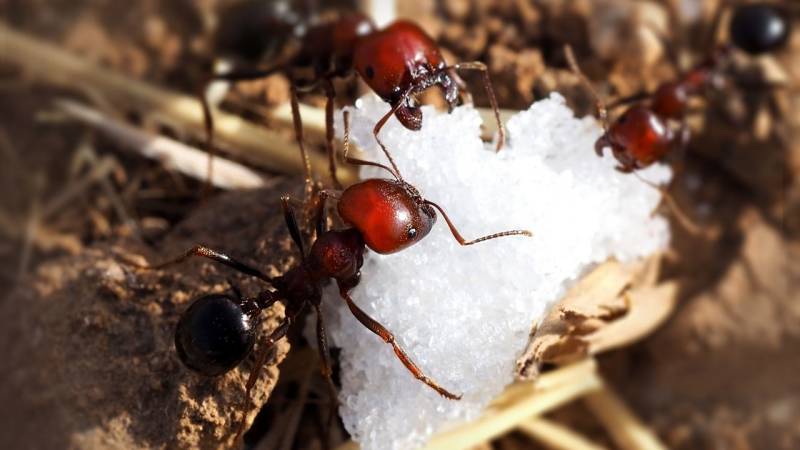 Insects like wasps or bees are strongly attracted to sugar. You can use this to keep wasps away from you, for example. This is particularly useful if you or someone in your group has a strong allergic reaction to wasp stings.
You can also attract various insects with sugar to later consume them in an emergency.
Reading tip: Survival Basics: Eating insects (preparation, catching, breeding)
Fire starter
This is a little-known survival application of sugar. But yes, it can be used to ignite a fire.
Attention: I take no responsibility for any damage to property or people resulting from attempting this experiment.
Here's how to do it:
Mix sugar with water and potassium permanganate.
Then bring the mixture into contact with a spark or flame generated by a firelighter.
In no time at all, you'll have a blazing fire.
This is a quick and easy way to ignite a fire in damp environments where any kindling is too damp or soggy.
Recommended reading: Making fire without a lighter or matches (18 methods)
Handwashing
Sugar as a handwashing agent? Sounds strange, but it works.
If you mix equal amounts of sugar and liquid soap, not only will your hands be clean, but they will also be completely free of bad odors.
Food preservation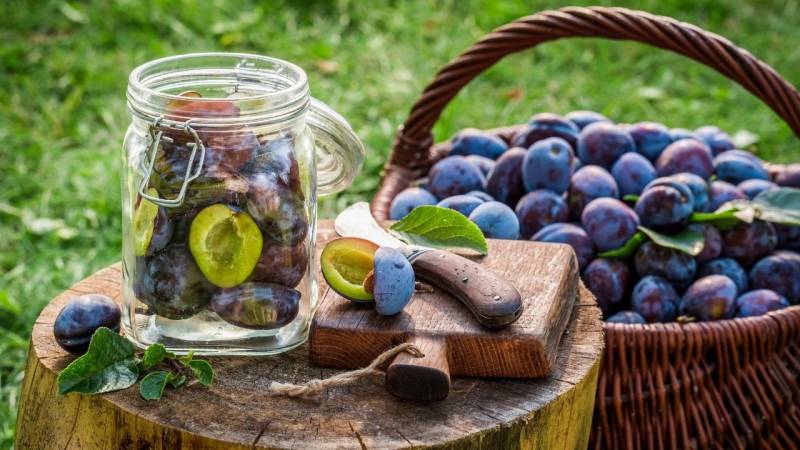 In the event of a power outage, you likely won't have a freezer to preserve your food.
Instead of eating or throwing away all of these foods, you should turn to more creative methods of preserving them.
One of these methods is using sugar. Sugar kills bacteria by depriving them of oxygen and shielding the food from bacteria.
That's why many survivalists preserve their food, including fruits (such as plums), meat, and vegetables, in jars with sugar. This will ensure that they last a long time.
Treating Hypoglycemia
Hypoglycemia, or low blood sugar, can happen to anyone. Especially when you engage in intense physical activity and don't eat enough. When your blood sugar drops, you may feel lightheaded, dizzy, and experience excessive trembling.
This can be a real threat in a survival situation where food is limited, but you still have to perform many physical tasks.
Consuming small amounts of sugar at regular intervals during work can help balance out hypoglycemia.
Increasing the Lifespan of Plants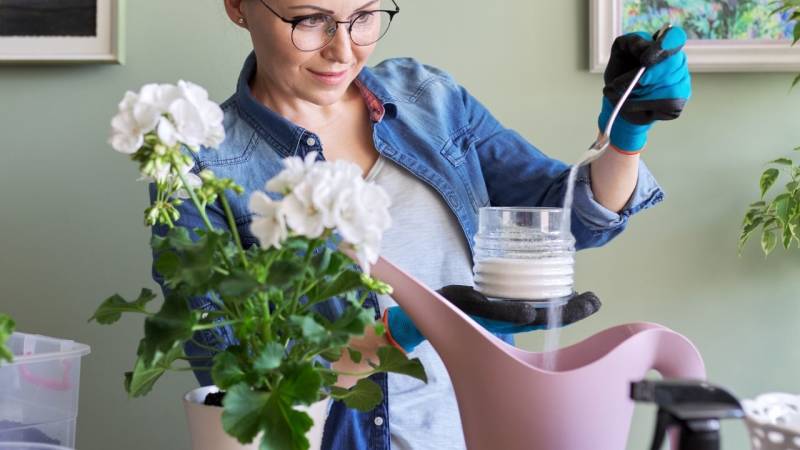 Imagine having a garden where you grow fruits, herbs, and vegetables. These self-sufficient gardens are spectacular because in an SHTF situation, you can get your family through difficult times (here's my guide to it).
However, it's possible that all of your vegetables ripen at the same time, and you just can't eat that much.
To extend the lifespan of certain field crops or plants in your garden, mix your water for watering like this: one tablespoon of sugar with one liter of water.
This solution will increase the lifespan of your plants by reducing the growth and spread of harmful bacteria.
Fighting Cockroaches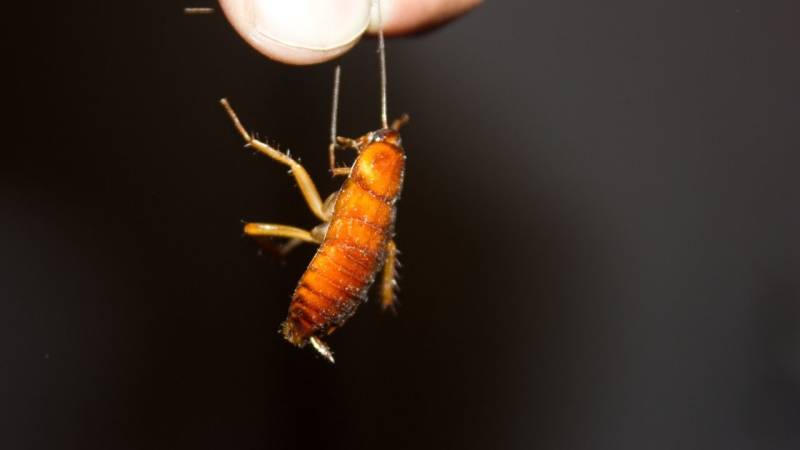 Cockroaches are not only annoying, but also dangerous. A strong infestation of them can spread disease and damage your building or home.
In a disaster scenario, a cockroach infestation is the last thing you want to worry about.
Mixing sugar with baking soda is the perfect DIY cockroach killer because they are attracted to the sugar and then killed when they inhale the baking soda.
Healing mouth ulcers
The overwhelming majority of mouth ulcers, either on the tongue or gums, are not life-threatening.
But there's no denying they are extremely annoying and can distract you in everyday life.
Simply apply some sugar directly to the ulcer and the pain will temporarily disappear.
Treating an open wound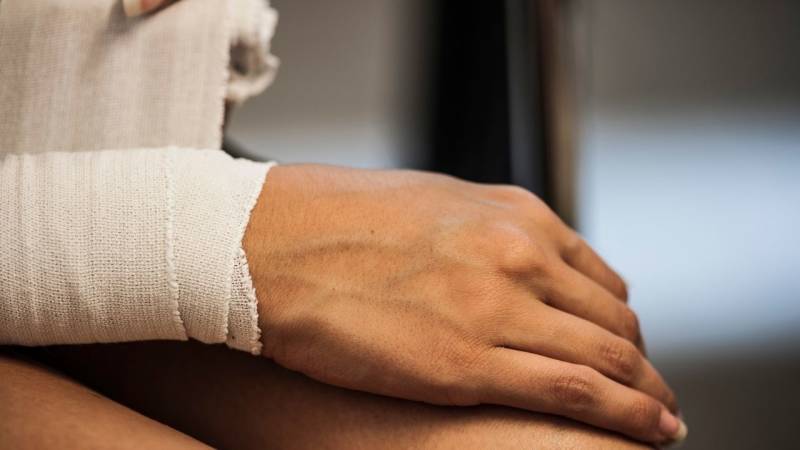 Warning, please only use in extreme emergencies. Clinically infected wounds must be treated primarily with antiseptics. Sugar for wound treatment is not a suitable home remedy. Read more here.
This is an old survival trick that has been used by our ancestors for thousands of years.
Sugar can not only be used to clean open wounds, but it can also accelerate the healing process of the wound. Sugar also prevents infection from setting in.
As I mentioned before, this is because sugar naturally kills bacteria. It deprives them of oxygen, reducing the likelihood of infection and increasing the healing rate.
And this is how our ancestors treated a wound with sugar:
First, clean the wound with water and then dry it with a cloth or bandage.
Then take a pinch of sugar and sprinkle it gently directly onto the wound.
Some sugar will dissolve, but that's normal. However, you should add enough sugar to make a small mound visible.
Then lie down and leave the wound uncovered except for the sugar.
The sugar will shield the wound from bacteria in the air and kill any existing bacteria it comes into contact with.
After lying still like this for at least an hour, rinse the wound with water and dry it again.
Then seal the wound with a bandage or gauze and leave it on for twenty-four hours. After twenty-four hours, open the bandage and assess the wound.
If it still looks bad, repeat the process described above until a scab has formed over the wound.
---
What do you think of the possible uses of household sugar? Write it in the comments.

Was this guide helpful?
11 people found this guide helpful.
4.67 out of 5 points (12 Ratings)