Back to german article
Tasmanian Tiger Modular Pack 30 - Review of a special backpack
The backpack Tasmanian Tiger Modular Pack 30 is a perfect blend of day touring backpack, tactical pack and everyday backpack, robust and great features.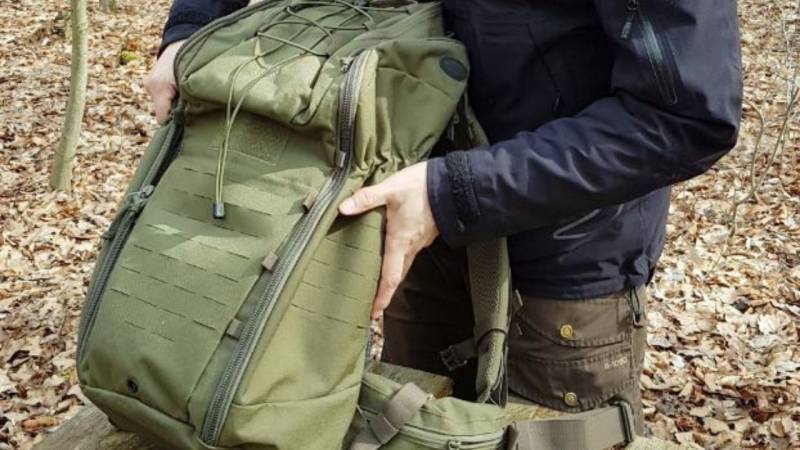 ---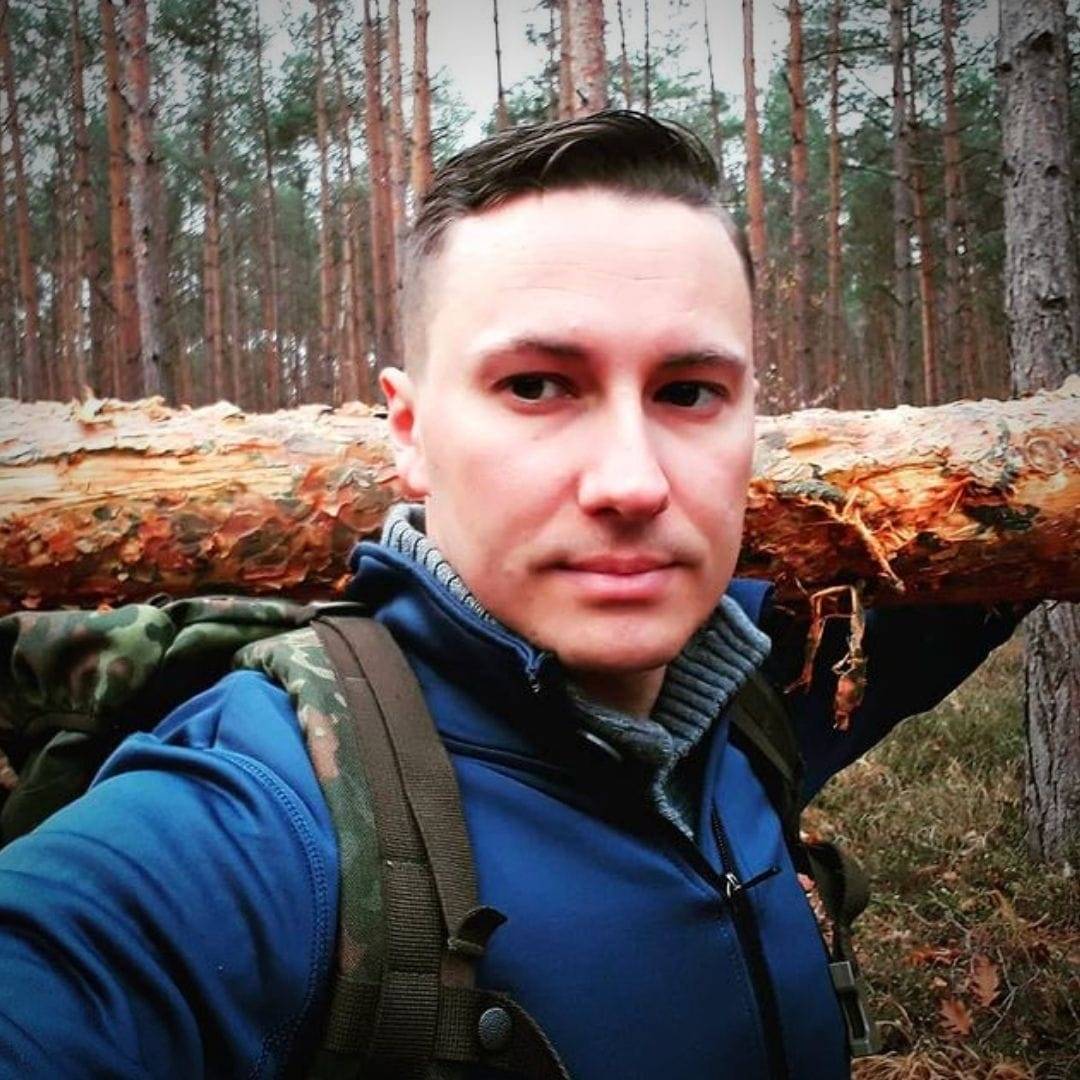 ---
👉 The key facts from this guide
Versatile Backpack: The Tasmanian Tiger Modular Pack 30 is suitable for day hikes, bushcraft adventures, and tactical missions, and can also be used in urban everyday life.
Durable and Spacious: The backpack is made of robust Cordura 700 material and has a volume of 30 liters. It has various compartments and pockets for organizing your equipment.
Individually Adjustable: Thanks to the Molle laser cut system and the velcro area inside the backpack, you can fill and organize the backpack according to your needs. Additionally, three inner pockets with velcro are included.
Comfortable to carry: The backpack has an ergonomically padded back section and adjustable straps. The wide and comfortable hip belts are optionally detachable.
Conclusion: The Tasmanian Tiger Modular Pack 30 is a robust and versatile all-in-one solution for various outdoor activities and everyday life. The only criticisms are the high price and the lack of a rain cover.
How about if I showed you a backpack that is suitable for day hikes, bushcraft adventures, and tactical operations, while also discreetly accompanying your urban everyday life?
There isn't, do you think?
Give me 5 minutes, maybe I can convince you!
The external first impression of the Tasmanian Tiger Modular Pack 30
The Tasmanian Tiger TT Modular Pack 30 is a backpack designed for day trips with - who would have guessed it - 30 liters of volume.
The manufacturer stands for high-quality and particularly robust products. The outer material is made of Cordura 700. I will explain to you later what exactly that means in practice.
Externally, it is noticeable that Tasmanian Tiger has decided against the usual MOLLE system for this model. Instead, a so-called MOLLE laser cut system is used, which allows for the typical MOLLE adaptation of additional pockets.
These can be attached to the front or sides with four columns each.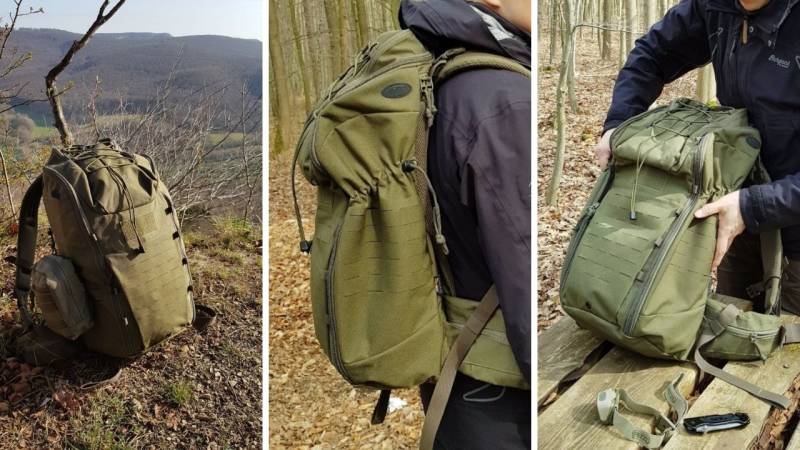 Furthermore, there are 8 small loops for drawstring or paracord in the front area, a Velcro surface of approximately 4x6 cm, and a drawstring on the lid through 6 small loops.
This is especially suitable for temporarily storing a light jacket or sweater. Compression straps have been omitted, instead there are compression cords made of drawstring.
At the top, the backpack can also be carried single-handedly using two very sturdy straps.
Here are the facts about the Tasmanian Tiger Modular Pack 30:
The approximate dimensions are 58 x 27 x 18 cm
The weight is about 1.65 kg (1.95 kg including accessories)
30 liters volume
Material CORDURA 700 den
Accessories: 3 Velcro accessory pockets, equipment holder
Number of compartments and pockets 5 (+3)
Hydration system preparation
Many small and big details
The lid compartment is extremely spacious and can be opened via a large double zipper. In the lid compartment, there are two slip pockets and a small pocket with Velcro closure.
On the sides there are two plastic D-rings, ensuring that the keychain will not be lost.
On the belly of the backpack, there is a slightly hidden pocket that can be accessed through a side, vertical zipper. This pocket is less spacious but can be ideally used to store maps or a rain cover.
And here I would already be at one of the few points of criticism that I do have. It lacks a supplied rain cover. What a pity.
Individualists get their money's worth
The large main compartment can be opened almost the same way as the lid compartment. The equally large double zipper is located directly below one of the lid compartment.
The zippers are large and can therefore be easily opened in hectic situations or with gloves.
They reach down to the bottom of the backpack. This allows access from the top and from the front. The lid is secured with a buckle closure.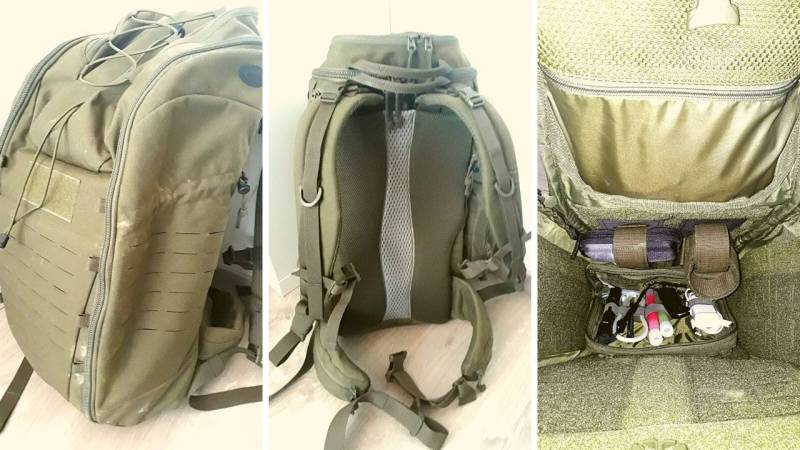 The inside of the lid features a large mesh pocket with a zipper.
The entire remaining interior of the backpack consists of a combination of Molle laser cut system and Velcro surface. This ingenious solution allows you to either fill the backpack in a classic way or create your own organization through Velcro elements and Molle pockets.
Especially the included inner pockets with Velcro are a giant plus. These mesh pockets allow for quick and precise organization and tidy up the large main compartment wonderfully.
You can also remove all these Velcro elements and add your pouches. For example, I have installed the Tasmanian Tiger EDC Pouch instead.
Individualists therefore get their money's worth.
For the well-being of the back
For the necessary stability, a thin plastic plate with an aluminum rod is provided at the back area of the backpack. This can also be easily accessed via Velcro fastening. There is also the option to attach the hydration bladder.
Tasmanian Tiger is known for its excellently padded and ergonomic back section.
The straps are fastened with a loop system and can also be adjusted in length.
Even a small chest strap provides excellent stability. The hip belts are very wide and comfortable to wear. In addition, they are optionally removable.
On the outside of the hip fins, there are two small zipper compartments on the right and left side.
Currently, the backpack is available in the colors: Coyote Brown, Khaki, Multicam, Olive, and Black.
If you prefer it particularly military, you can also get a version in stone gray olive with infrared protection for an additional charge. I use the olive version.

Conclusion on the Tasmanian Tiger Modular Pack 30
Okay, okay. You probably had to spend a little more than 5 minutes to get here. But could I still convince you?
I really like the Modular Pack 30.
He is a perfect blend of day trip backpack, tactical pack, and everyday backpack for work or study.
Its robust nature withstands light showers, dust, rock walls, and dense undergrowth even without a rain cover.
The great features invite for constant optimization.
The only downsides of the Modular Pack 30 are its hefty retail price starting at around 180 €, the weight in favor of durability, and the lack of a rain cover.
Nevertheless, I stick to it. If you are looking for an all-in-one solution and value durability, then I can only recommend this backpack to you.
Tasmanian Tiger TT Modular Pack 30 Daypack Wander-Rucksack mit 30 Liter Volumen inkl. Organizer Zusatz-Taschen Set für mehr Ordnung Coyote Brown
ERGONOMISCH: Das individuell anpassbare TT Padded Back Trage-System sorgt für optimalen Komfort auch bei schwereren Lasten und auf langen Touren.
INKLUSIVE: Drei Klett-Zusatztaschen im Stil des Modular Pouch Sets und zwei Waffenhalterungen für bestmögliche Organisation und Übersicht.
PRAKTISCH: Die abnehmbaren Hüft-Flossen verfügen RV-Fächer in denen kleinteiliges Equipment, EDC, ein Handy oder Schlüssel sicher untergebracht werden können.
MODULAR: Molle-Klett im Innenraum und Laser Cut Molle auf den Außenflächen sorgen für ein Höchstmaß an individuellen Erweiterungsmöglichkeiten mit Tac Pouches oder Ausrüstung.
DATEN: Abmessungen 58 x 27 x 18 cm / Gewicht 1,65 kg (1,95 kg) / Volumen 30 Liter / Material Cordura 700den
220,42 €
View Product
---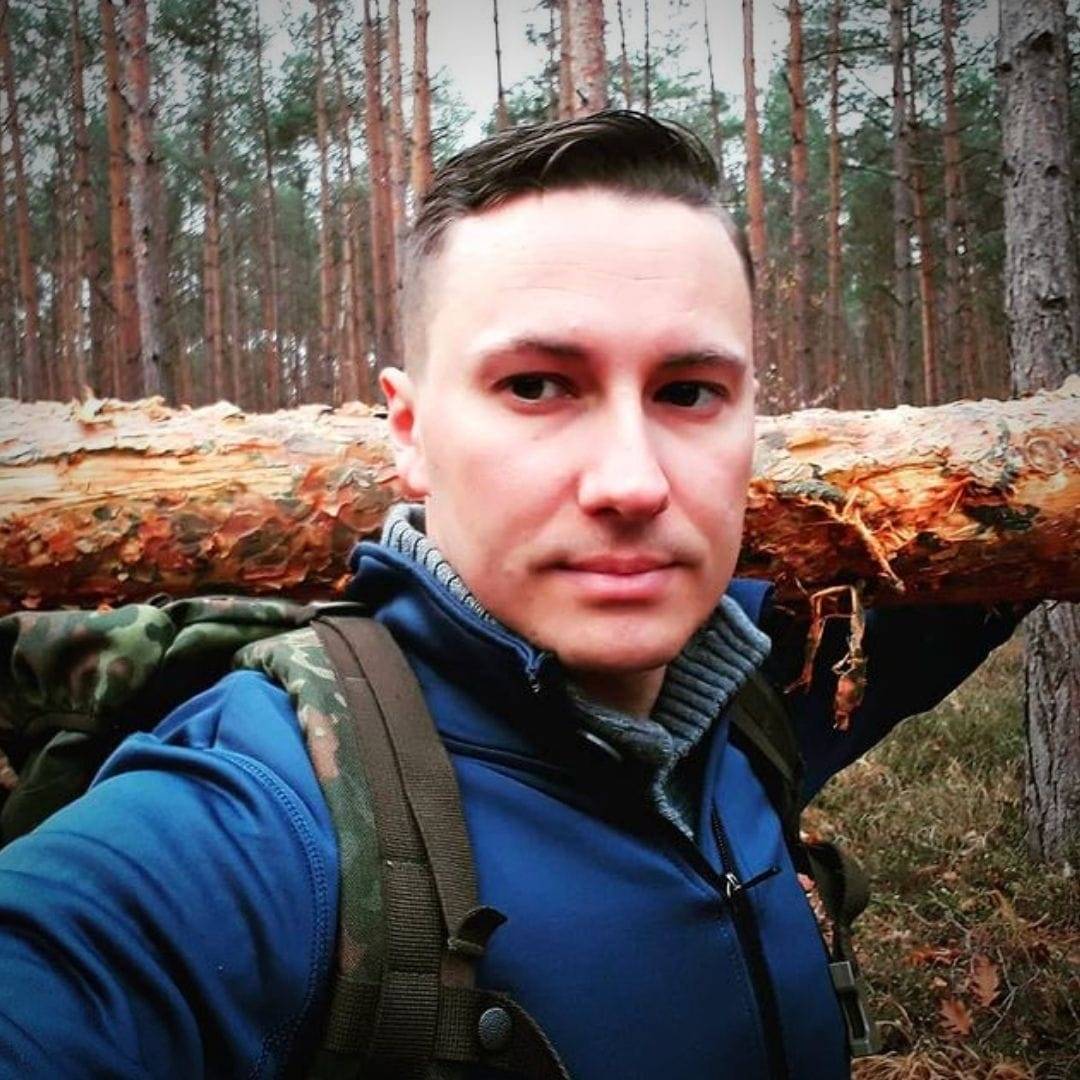 Fabian
Hallo, ich bin Fabian. Im Wald aufgewachsen und durch Leidenschaft an den Wald gebunden. Mein Interesse für alle Themen rund um Survival und Prepping möchte ich mit euch teilen. Finde mich hier auf Instagram und folge mir.
Was this guide helpful?
10 people found this guide helpful.
4.64 out of 5 points (11 Ratings)