Back to german article
What can one take along for food when camping?
What food is best suited for camping? What should you always have with you? What is the basic equipment and which food items should not be missed?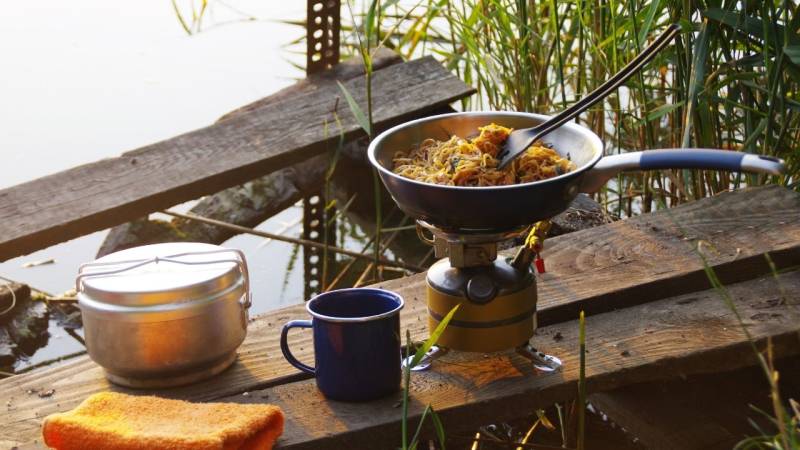 ---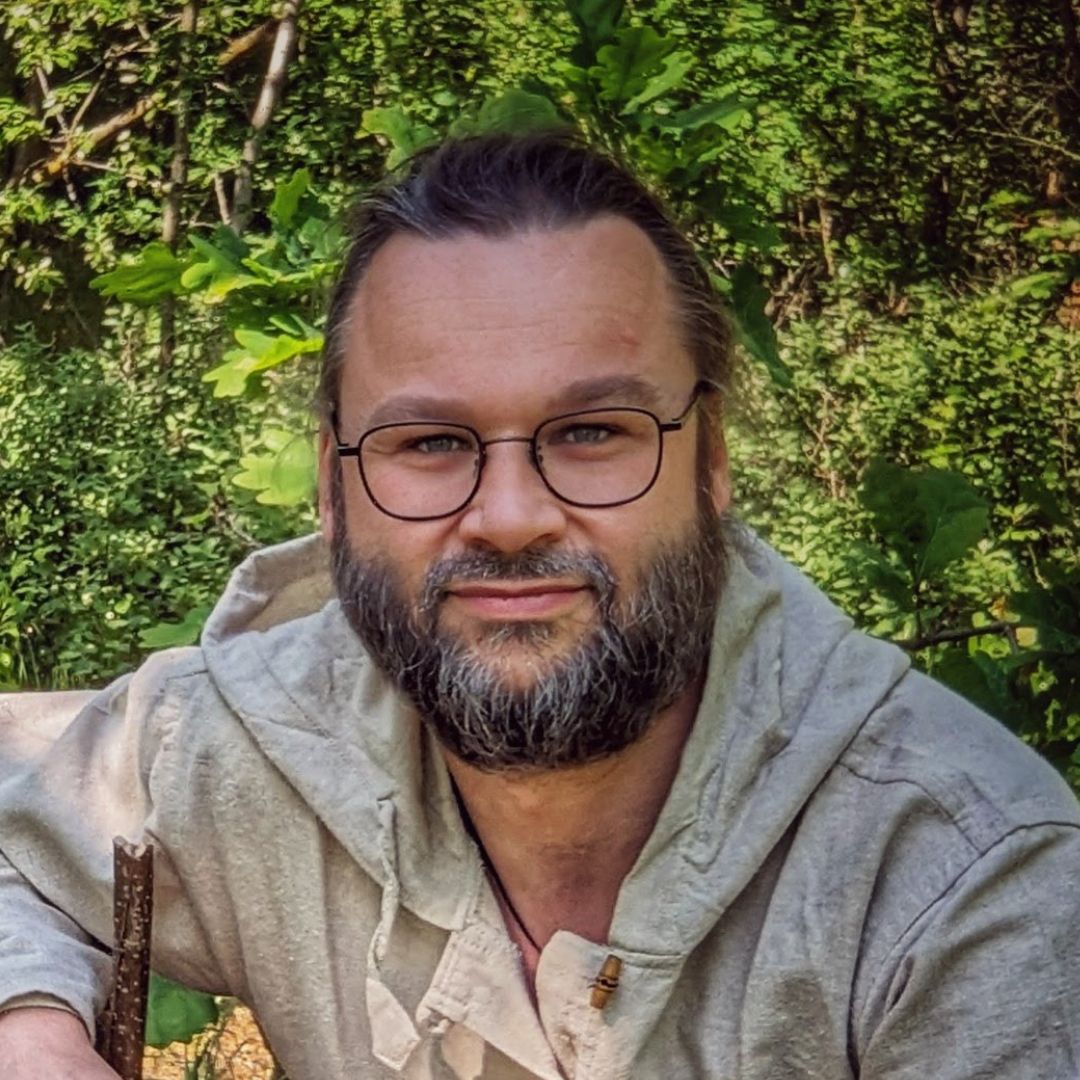 ---
👉 The key facts from this guide
Pay attention to versatile and long-lasting foods such as potatoes, pasta, apples, and carrots.
Basic equipment: pot, frying pan, cutting board, plate, bowl, cups, utensils, oil, and spices.
Pasta dishes, potatoes, and oatmeal are ideal camping meals.
Snacks such as trail mix, granola bars, cookies, and dried fruits are convenient for in-between.
Apples, carrots, toast bread, and spreads such as honey and jam are good camping foods.
Avoid bulky coffee machines and use simple preparation methods such as coffee cups with filters.
If you go camping, the biggest challenge is the lack of space. Tent, sleeping bag, sleeping pad, clothing, and other items take up a lot of storage space. It doesn't matter if you're traveling by car or on foot.
But you have to think about having enough food and means of preparation. After all, you are not at home when camping. You can't just open the fridge and take out a ready-made meal.
So what foods are best for camping?
Basically, you have to make sure that the food is versatile and long-lasting. Potatoes and pasta are best suited for this. You should avoid fresh meat during this time, as it spoils quickly, especially on warm days. Apples and carrots are long-lasting and provide you with important vitamins.
Here you will find everything you need to know about food and camping. I have the best tips for you on how to create great dishes with just a few ingredients and supplies!
The Basic Equipment
In order to be able to cook delicious meals while camping, you need a certain basic equipment. By that, I mainly mean dishes and spices. It is clear that you shouldn't carry half of the kitchen with you.
However, a pot, a frying pan, a cutting board, plates, a bowl, cups, cutlery, oil, and spices like salt and pepper should not be missing. Nowadays, there are many products that can be used in a variety of ways. Plates and cutlery are usually available in one set, and there are also camping sets for pots that are lightweight and can be stacked inside each other.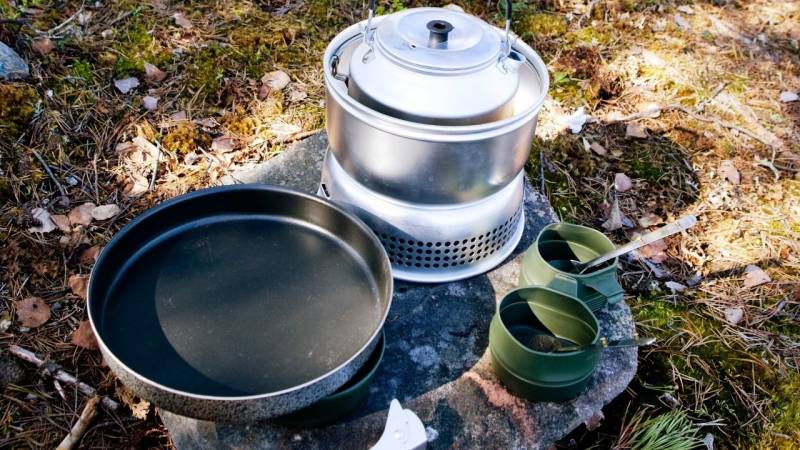 Make sure that your dishes are not necessarily made of porcelain. You should also avoid plastic.
Dishes made of stainless steel are best suited. This material is lightweight and durable. Especially with plates and cups, the weight is noticeable.
Also the cutting board is often forgotten by many campers. However, it is an extremely important tool. Especially when you want to create dishes with vegetables, it is indispensable.
Most of the time, a single pot is sufficient to create delicious dishes. It can be used in various ways. Whether it's for boiling water or cooking pasta, or even for preparing morning porridge.
As always, the motto is: Less is more. It's best if you already think about which dishes you want to cook in advance. This way, you save yourself a lot of stuff that you unnecessarily have to carry around.
The best dishes for camping
Pasta dishes
Pasta is the ultimate camping classic. With its versatile uses, you can create new dishes every day. It doesn't always have to be canned ravioli.
For example, you can simply cook and fry the noodles and then eat them with a fried egg. A vegetable stir-fry with noodles is also a great option. This way, you'll get enough vitamins even while camping.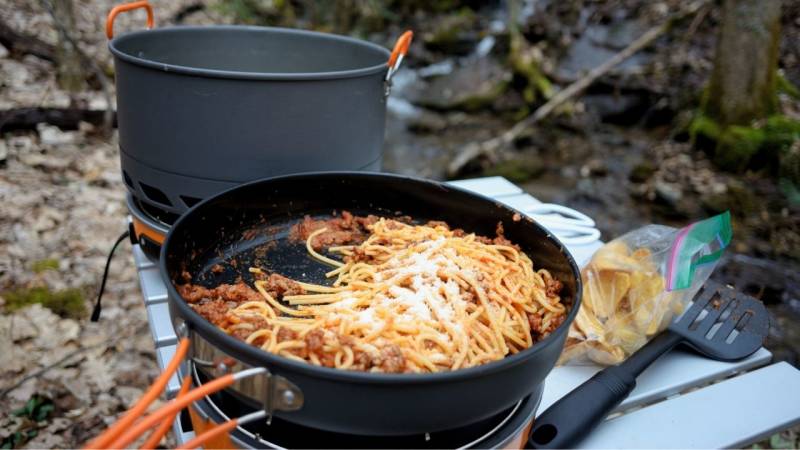 Pasta can also be prepared in a sweet way. Simply fry them with some sugar and cinnamon. Apple sauce is best suited for dipping. This dish is particularly popular with children!
You can also keep your pasta dishes really simple. Take ready-made sauces in jars with you (whether homemade or bought). You can then quickly pour these over the pasta and you have a delicious dish!
Potatoes
Potatoes, like pasta, are versatile. The advantage of potatoes is that you can also take them with you when hiking.
I always cook a few unpeeled potatoes for every trip and simply dip them in some salt on the way. The cooked potatoes not only last for several days, but also taste really good on their own.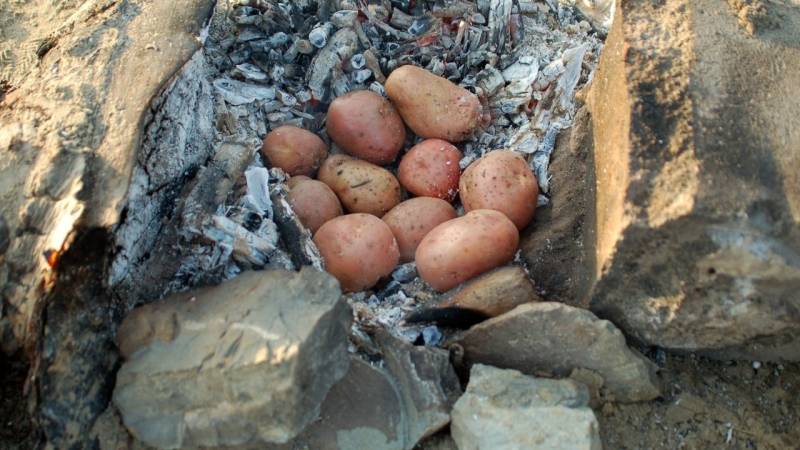 You can also easily prepare fried potatoes while camping and make yourself a fried egg to go with it. It's best to cook several potatoes so you can use them again the next day.
Oatmeal
Oatmeal is the ultimate camping dish! After all, all you need for this dish is oats and water. But if you want to make it a bit fancier, I'll show you a few options here.
Take cocoa powder with you! With it, you can not only make yourself a delicious hot cocoa by the campfire, but also pimp your oatmeal!
Simply stir in one or two spoons of cocoa powder into your porridge in the morning. You will see that this dish will blow your socks off.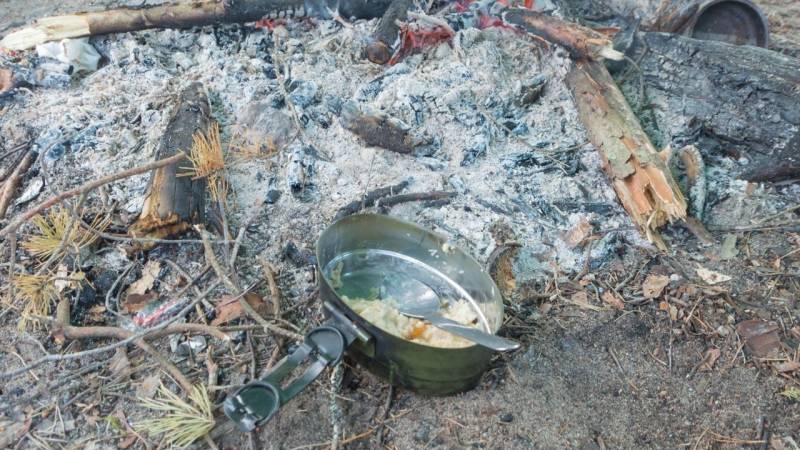 Just in the morning, it can get pretty cold while camping. A warm oatmeal is really good for that!
If you have nuts with you, you can simply sprinkle them on top and you'll have energy for the whole day. However, nuts are not only suitable for oatmeal. They must not be missing on any hiking and camping adventure with me!
These foods should not be missing
Long-lasting food is essential when camping. Of course, you also need to think about getting some vitamins. Apples and carrots are the best choice as they don't spoil quickly.
Toast bread or packaged whole grain bread are ideal to take with you on a camping trip. They have a long shelf life and can be used as a snack.
Make sure you also have enough spreads with you. Honey and jam are a must in every camping kitchen.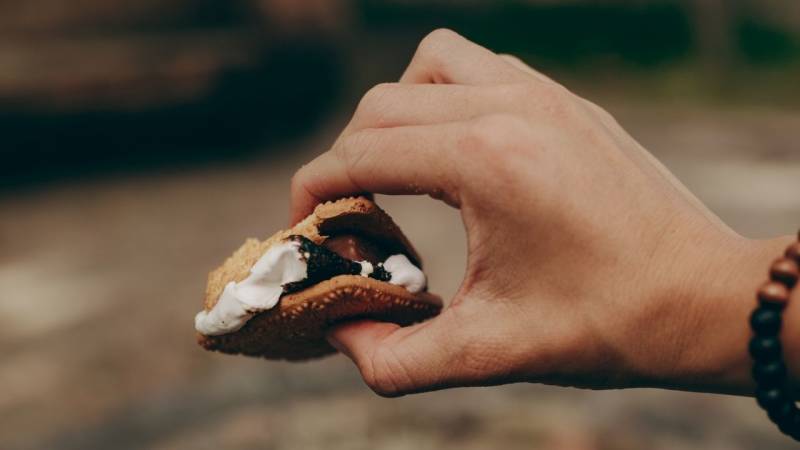 In addition to basic groceries such as potatoes, pasta, and oatmeal, you should also think about snacks.
These snacks are always a good choice:
Trail mix
Granola bars
Sausages
Cookies
Dried fruits
Popcorn and marshmallows (for campfire)
Pretzels
If you are a coffee drinker, then this one must not be missing in the morning. But you don't have to carry the coffee machine with you. There are now many options available to prepare coffee quickly and easily.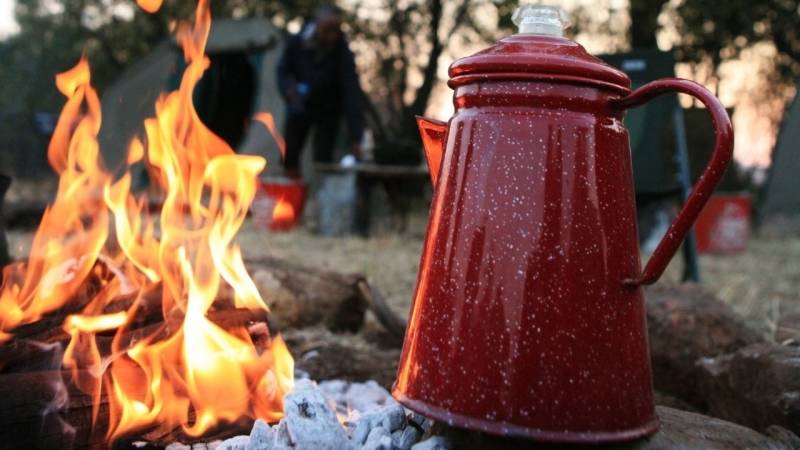 The easiest way is to use a coffee cup (link to shop) on which you place a coffee filter. Pour boiling water over it and in no time you'll have your beloved coffee. I'm sure I don't have to tell you that it won't taste the same as from a fully automatic machine.
But there are also other wonderful methods to brew coffee outdoors. Read my guide "Master the Art of Camp Coffee with These 6 Methods (+ DIY Tip)".
Depending on how you drink your coffee, you also have to consider sugar and milk.
---
Check out my outdoor recipes and create your own list. Then tell us in the comments what you take camping.

Was this guide helpful?
24 people found this guide helpful.
5.00 out of 5 points (24 Ratings)