Back to german article
With these 6 methods you master the art of camp coffee (+ DIY tip)
Coffee while camping tastes incomparable - especially in the morning. This list with 6 methods will help you to prepare the perfect cup of coffee.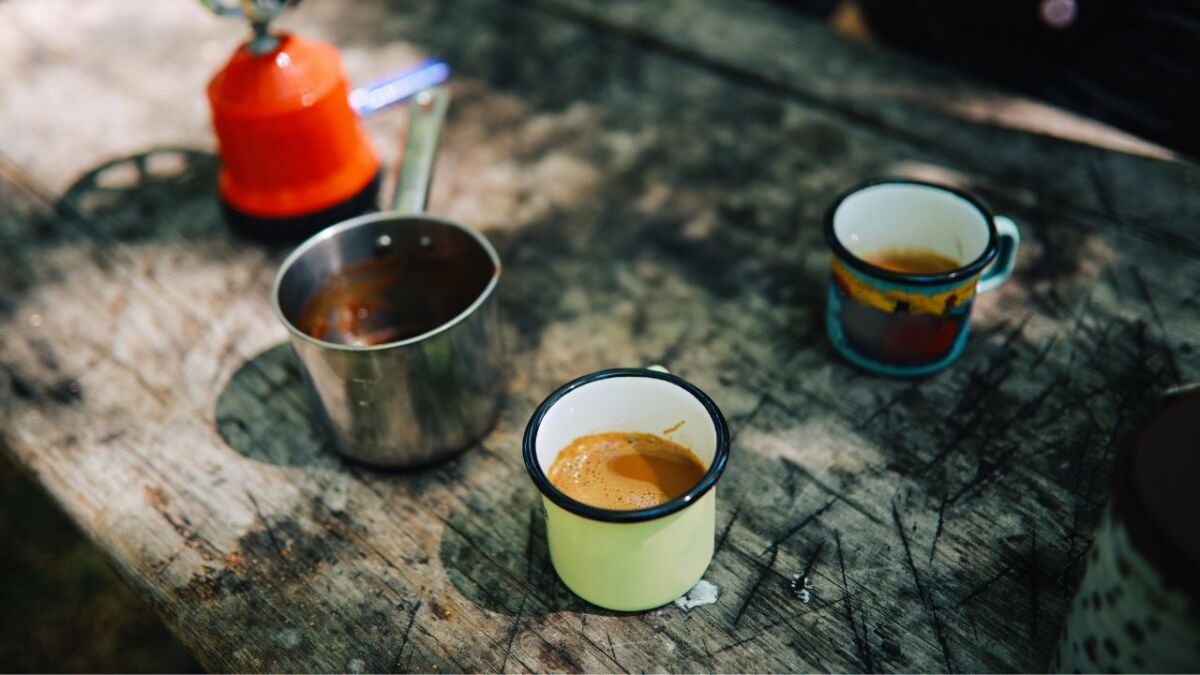 ---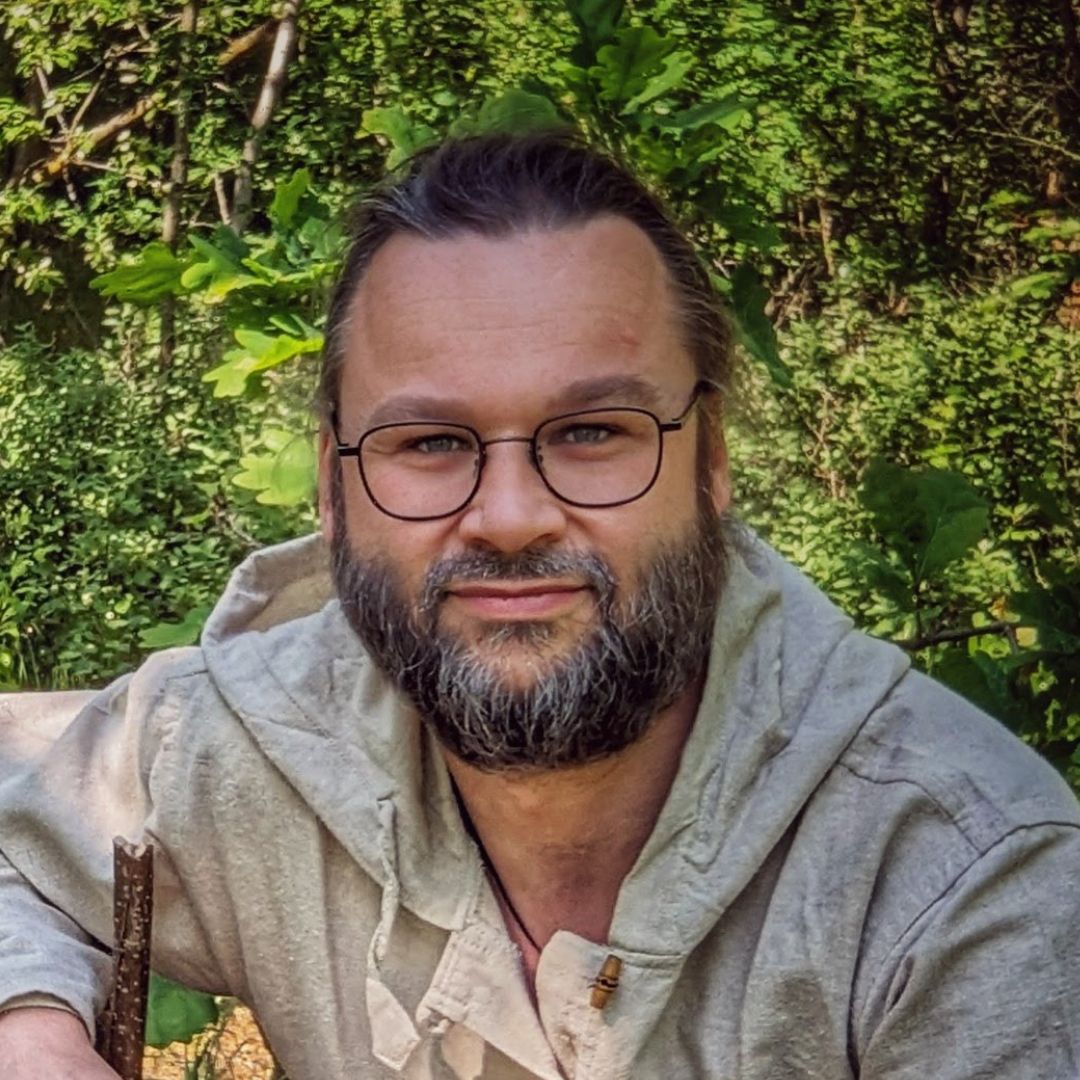 ---
👉 The key facts from this guide
Discover six ways to prepare coffee while traveling: instant coffee, cowboy coffee, French press, pour over, AeroPress, and portable espresso machine.
Instant coffee is ideal for ultralight hikers and busy travelers, while cowboy coffee is suitable for large groups without brewing equipment.
French press and pour over require additional equipment, but offer a flavorful brew and a small ritual for coffee lovers.
AeroPress allows for a strong, espresso-like coffee for connoisseurs, while portable espresso machines are designed for espresso lovers.
As a bonus tip: use tea bags as DIY coffee bags to enjoy cowboy coffee without coffee grounds.
Choose the method that best suits your needs and preferences to enjoy your favorite coffee on the go or at home.
Whether you want a quick gas station coffee or a gourmet coffee, there is a way to do it correctly.
For most of us, morning coffee is safely nestled between a habit and a sacred ritual.
The smell of a fresh cup is a wake-up call - a transition between the part of the day when we lie tired and blinking in our sleeping bags, and the part when we come alive.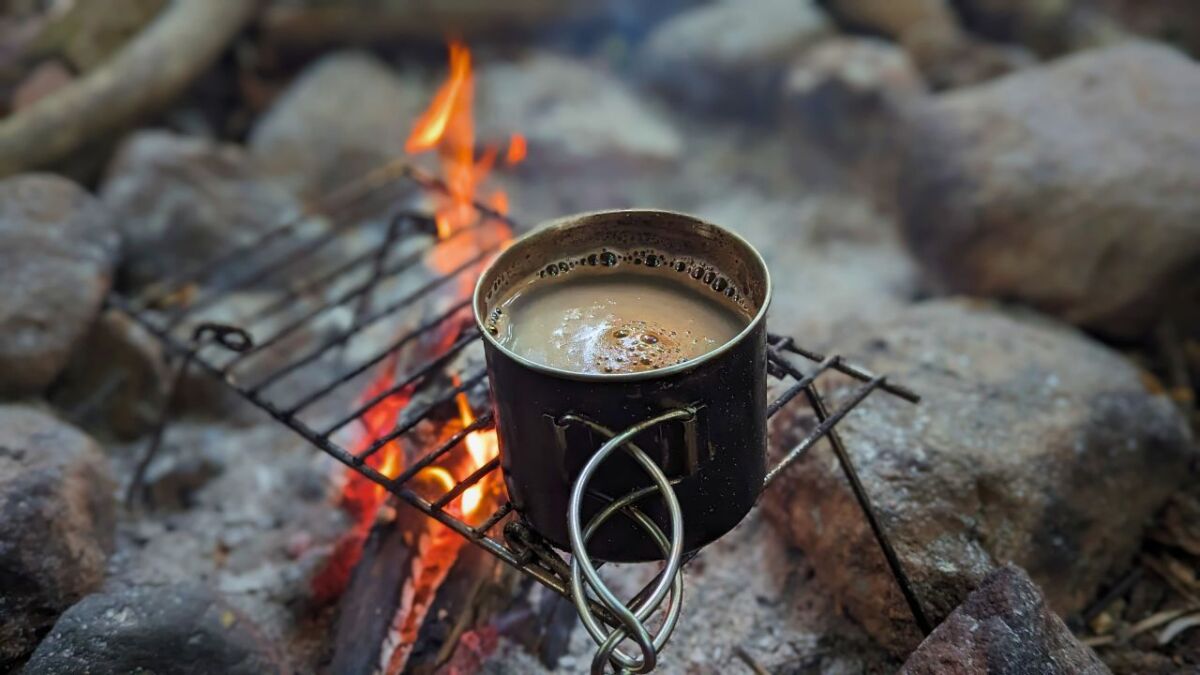 I have tried all possible methods of preparation, from instant coffee brewed in water bottles to miniature espresso machines.
There is really no "right" way to prepare your morning coffee: It depends on what you're looking for and what your preferences are.
Ultralight hikers (and most backpackers) prefer instant coffee, which has improved over the years.
Other coffee lovers may be willing to take a few more grams for a higher quality cup.
In the following, I will introduce you to six of the best ways to prepare coffee while traveling and give you some tips on how to make the most of it.
1. Instant Coffee - Made Quickly
The advantage is already in the name: instant coffee is easy to prepare when you're still tired and don't have any more time. You don't have to clean up afterward or dispose of the coffee grounds.
While in the past you had to traditionally sacrifice a lot of flavor with instant coffee, there are now great brands available so that you can truly enjoy your morning cup.
This coffee drinking method is best suited for ultralight hikers and hikers in a hurry.
Disadvantageously, the coffee usually tastes like instant coffee.
My recommendation: Try the Mount Hagen Organic Naturland Instant Coffee Sticks (2 g x 25 sticks, 100% organic fair trade instant coffee) or, if you like sugar in it, the Jacobs Coffee Specialties 3 in 1 (1.8 g x 10 sticks).
2. Cowboy Coffee - like in the old days
Of all the coffee brewing methods out there, this is definitely the one you will use the least at home.
Just put a few spoons of coffee powder in your pot or cup and brew it. It's simple and doesn't require any additional equipment.
The downside: It's also quite grainy, especially if you haven't mastered the technique yet. You'll be picking coffee grounds out of your teeth.
Best suited for large groups who do not want to carry brewing equipment.
Tips for preparation: First, boil water, then remove from heat and add coffee (2 tablespoons per 250 ml). Stir briefly and let steep covered for 4 minutes.
Remove the lid and sprinkle with cold water or tap the edge with a spoon to settle the coffee grounds. Pour carefully to avoid stirring up the coffee and pour gently. A ladle is handy here if you have cooked in a large pot.
3. French Press - for moments of taste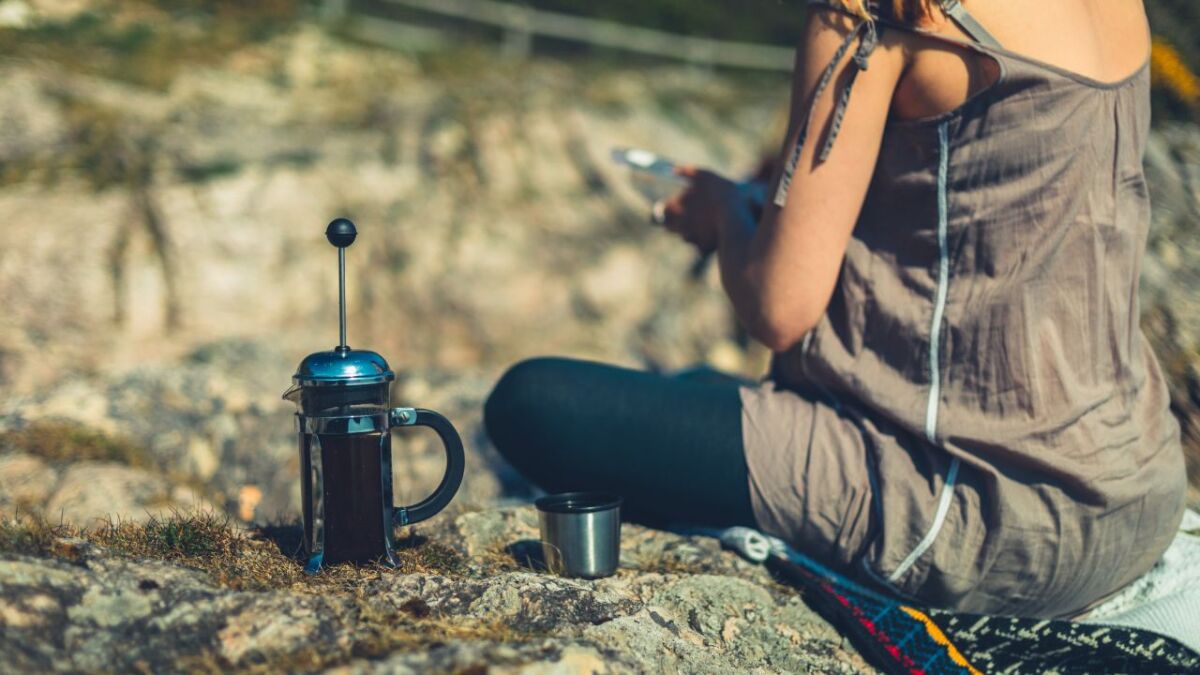 This multi-stage method ensures a strong, flavorful brew, and if you're an avid follower, you probably know how to do it.
But it also means that you have to carry a disposable kitchen utensil into the wilderness and then clean it afterward. Is it worth the effort? I'll let you decide.
Best suited for groups with a refined taste, the coffee brewing method is the best.
The disadvantages is the cleaning because it is a water-intensive matter.
Tips for brewing: I prefer the GSI Outdoor Commuter JavaPress coffee mug because of its weight and capacity. Add coffee and water to the press (2 tablespoons per cup), stir vigorously, let steep for 4 minutes, then slowly push down the filter. Done.
4. Pouring - the Ritual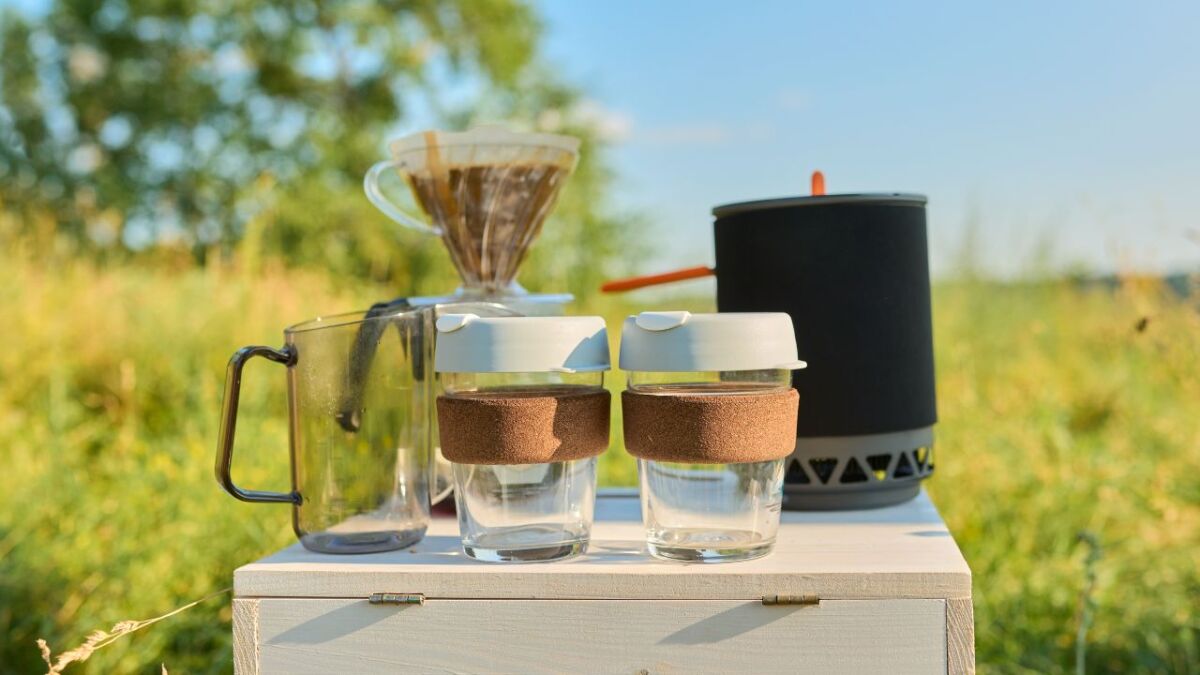 This simple preparation method produces a great cup of coffee without the weight and moving parts of a French Press.
But like with the French Press, you have to bring along a few additional devices. Additionally, only one cup can be brewed at a time, so this method is most suitable for solo hikers or small groups.
This method is ideal for coffee lovers who enjoy a small ritual. The disadvantage is that you can only brew one cup at a time.
And here's how it works: Place a coffee dripper - like the GSI Outdoors Unisex Java Drip or the Collapsible Coffee Drip by Snow Peak - over a cup. Insert a filter and then add the coffee. Pour the water (just before boiling) in slow spirals until your cup is full (about 3 minutes).
This is my favorite coffee method for backpacking trips.
5. AeroPress - finest sieve for finest coffee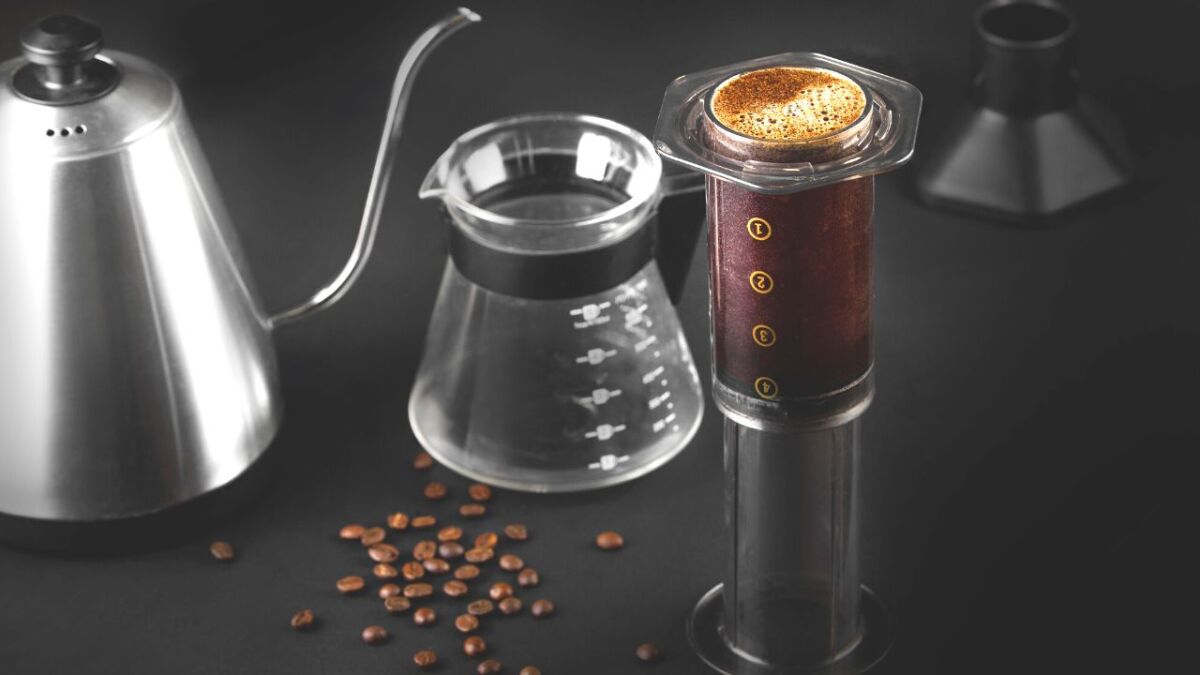 Now it's getting really elegant. If you're used to having a double shot or a latte in the morning, this is the easiest way to prepare a strong, espresso-like coffee on the go.
Moreover, with this method you have to take a disposable device with you, but if you are a true coffee enthusiast, this could be something for you. This method is best suited for connoisseurs.
Portable espresso machines are expensive, not to mention bulky for the amount of coffee they brew.
As an alternative, the AeroPress is a great option, brewing similarly rich and strong coffee in less than a minute. What's great is that the AeroPress is easy to clean.
6. Portable espresso machine - the creamy one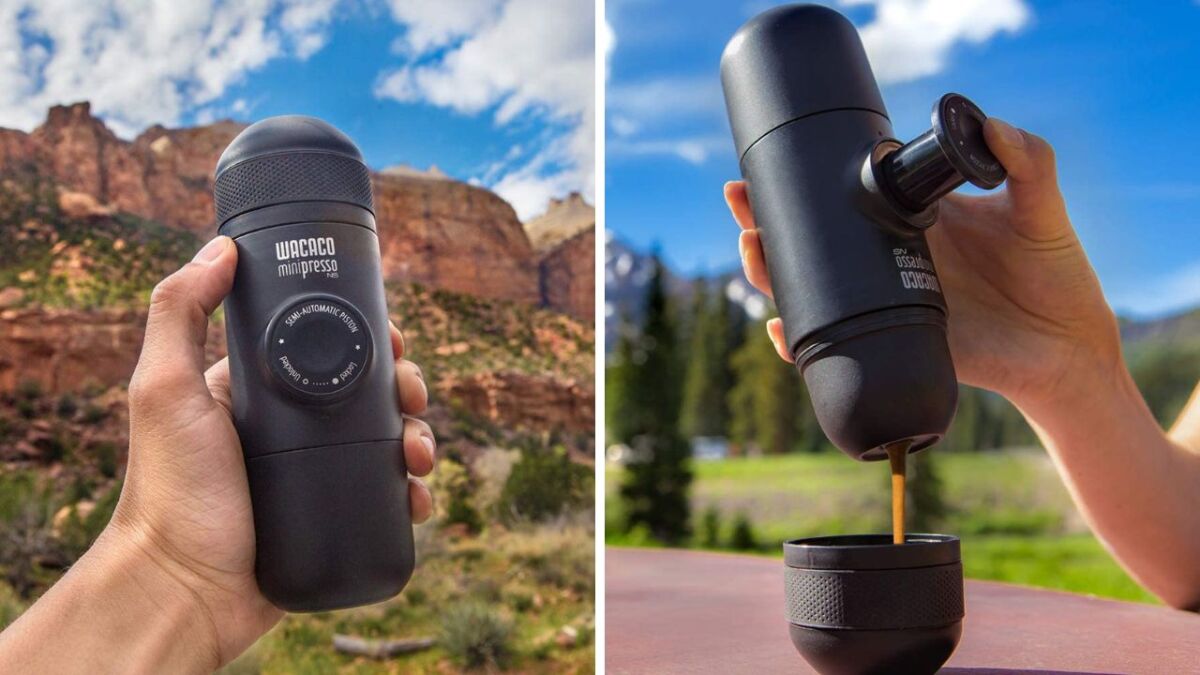 The outdoor industry is constantly inventing new things, and the latest trend is a mini espresso machine that you can take with you on your travels.
If you love espresso, then you should try out this mobile espresso machine.
The device is as small as a small thermos flask and works with muscle power. To go with it, you will need an espresso or coffee capsule (they are not really environmentally friendly).
You insert the capsule into the WACACO Minipresso, fill it with water, and press yourself a creamy espresso into your cup. Enjoy!
Bonus Tip: Using Tea Bags as DIY Coffee Bags
Here's a little trick for all those who like cowboy coffee but want to do without the coffee grounds.
Put ground coffee in a paper tea bag and tie it with flavorless dental floss. You can also try knotting the tea bag together if it's big enough (always works for me).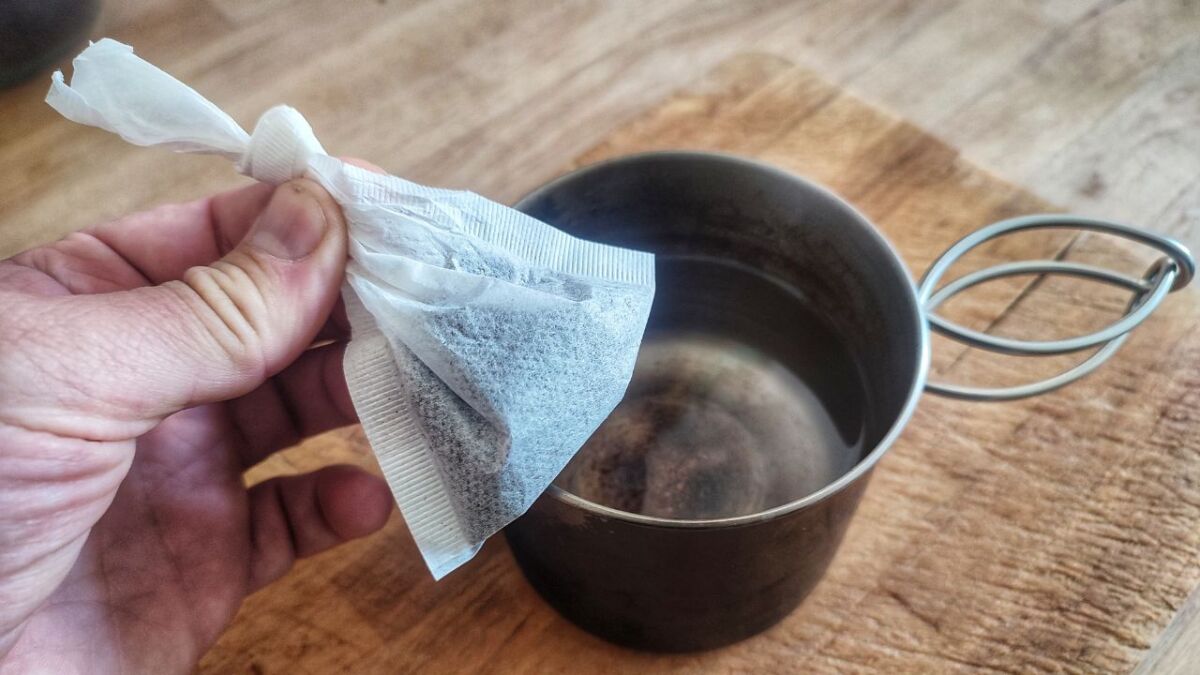 Then heat water to the desired brewing temperature and let the bag drop into the cup or pot. Then let the bag steep in the cup for 2-4+ minutes, depending on how strong you like your coffee.
Alternatively, there are also ear-drop coffee bags, but unfortunately, you cannot prepare them. However, there are also pre-filled coffee bags (like the emilo filter coffee) that you just have to hang in the cup.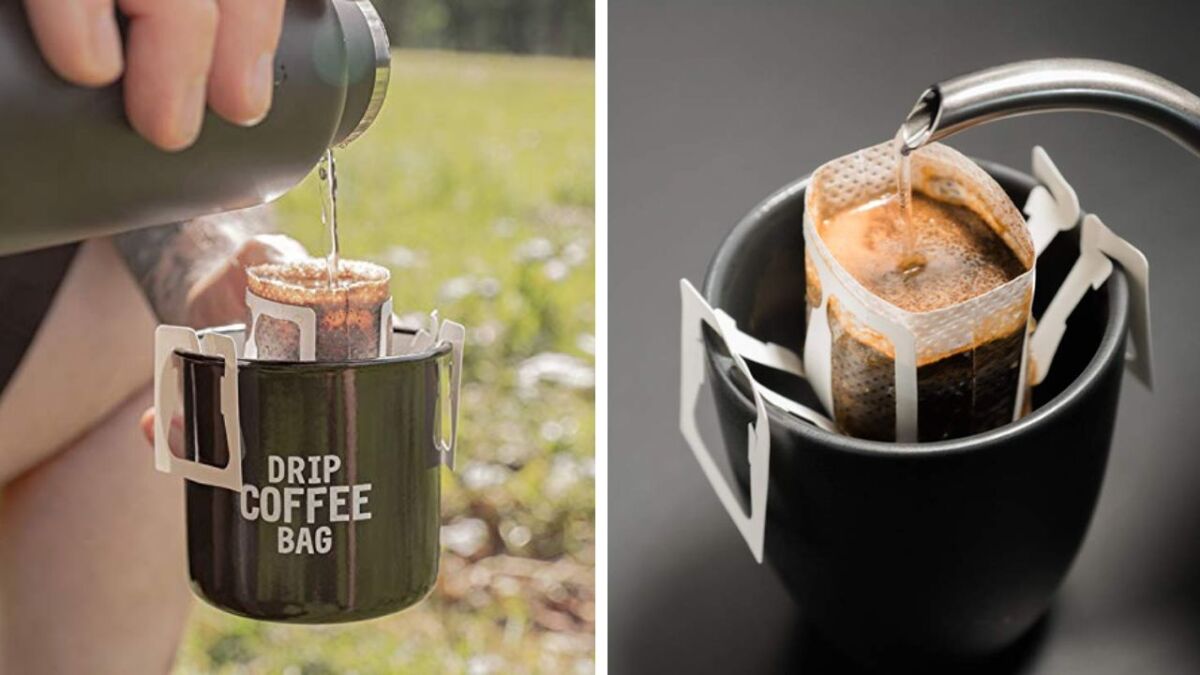 Summary: Coffee lovers have various methods to enjoy their favorite beverage
Many coffee lovers are willing to go to great lengths to get their black juice.
Especially in the morning, when you come out of your tent, sit under the tarp, or leave the hammock, coffee really motivates us to start the day.
I like cowboy coffee because it is so easy to prepare, and I only need coffee, a cup, and hot water. And since I have perfected the method, I never have coffee grounds in my mouth.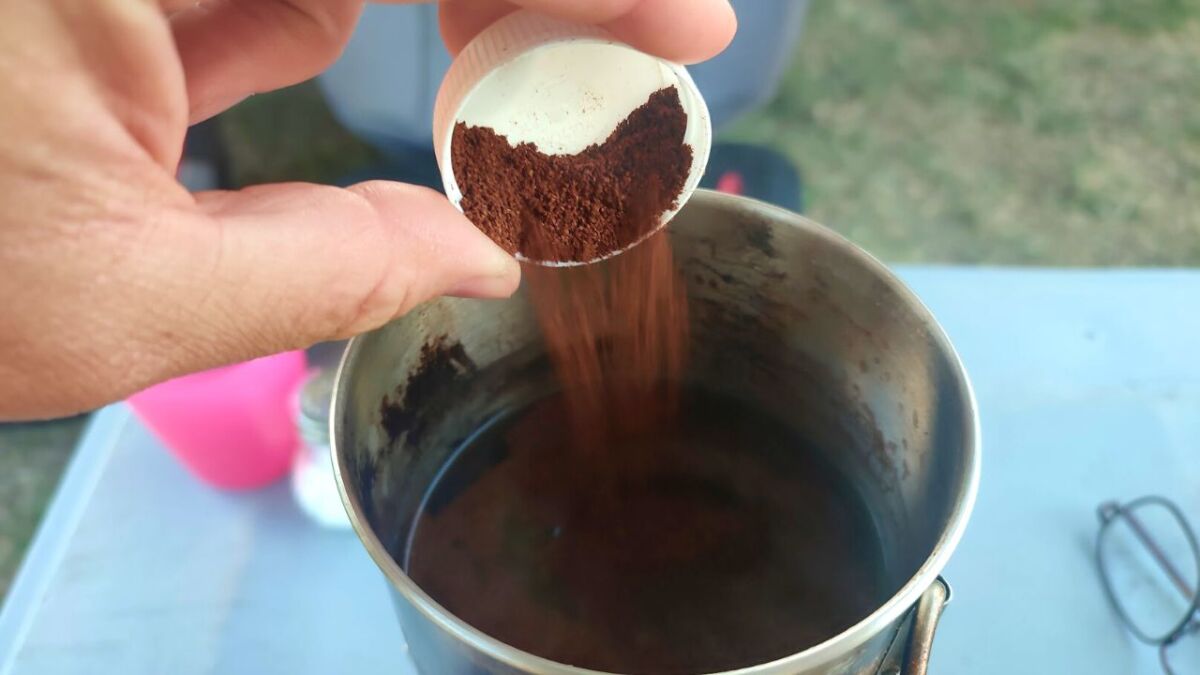 However, the French Press has also hooked me and I like the JavaPress mug by GSI Outdoor, even though it is not cheap.
No matter which method you use, there is always something for everyone when it comes to enjoying your favorite drink - whether in the wilderness or making it yourself at home.

Was this guide helpful?
21 people found this guide helpful.
5.00 out of 5 points (21 Ratings)