Back to german article
Can I use a regular air mattress for camping?
Whether you have a limited budget or just want to lie comfortably. Is it practical to use a regular air mattress when camping?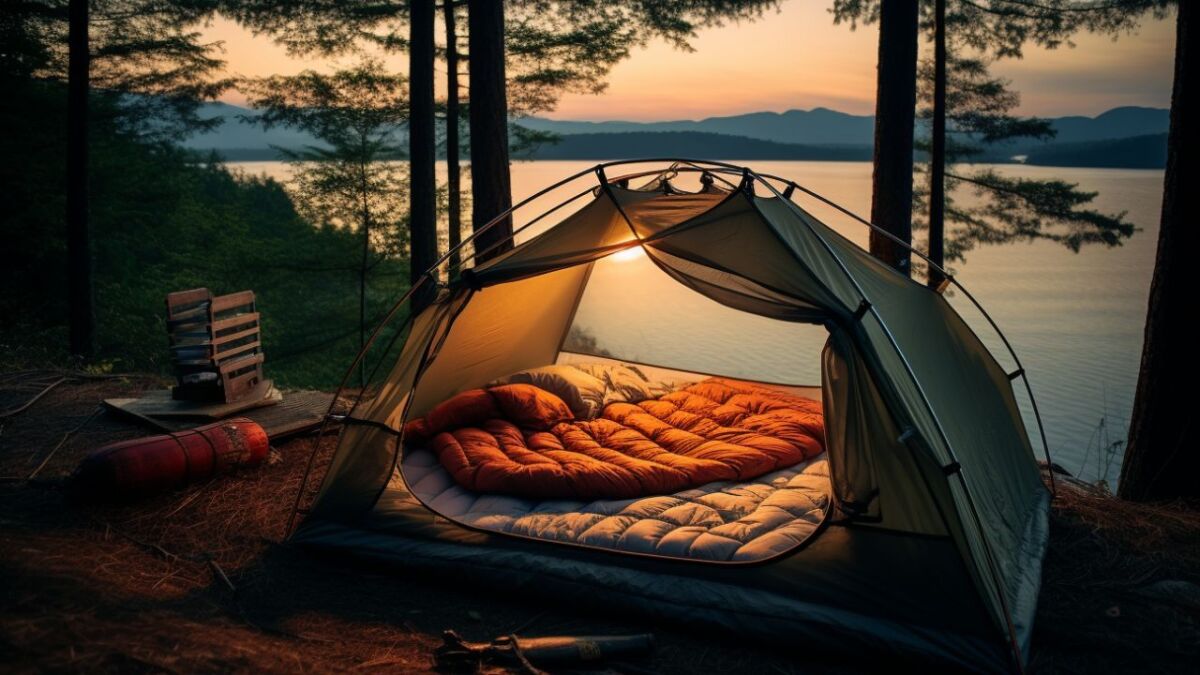 ---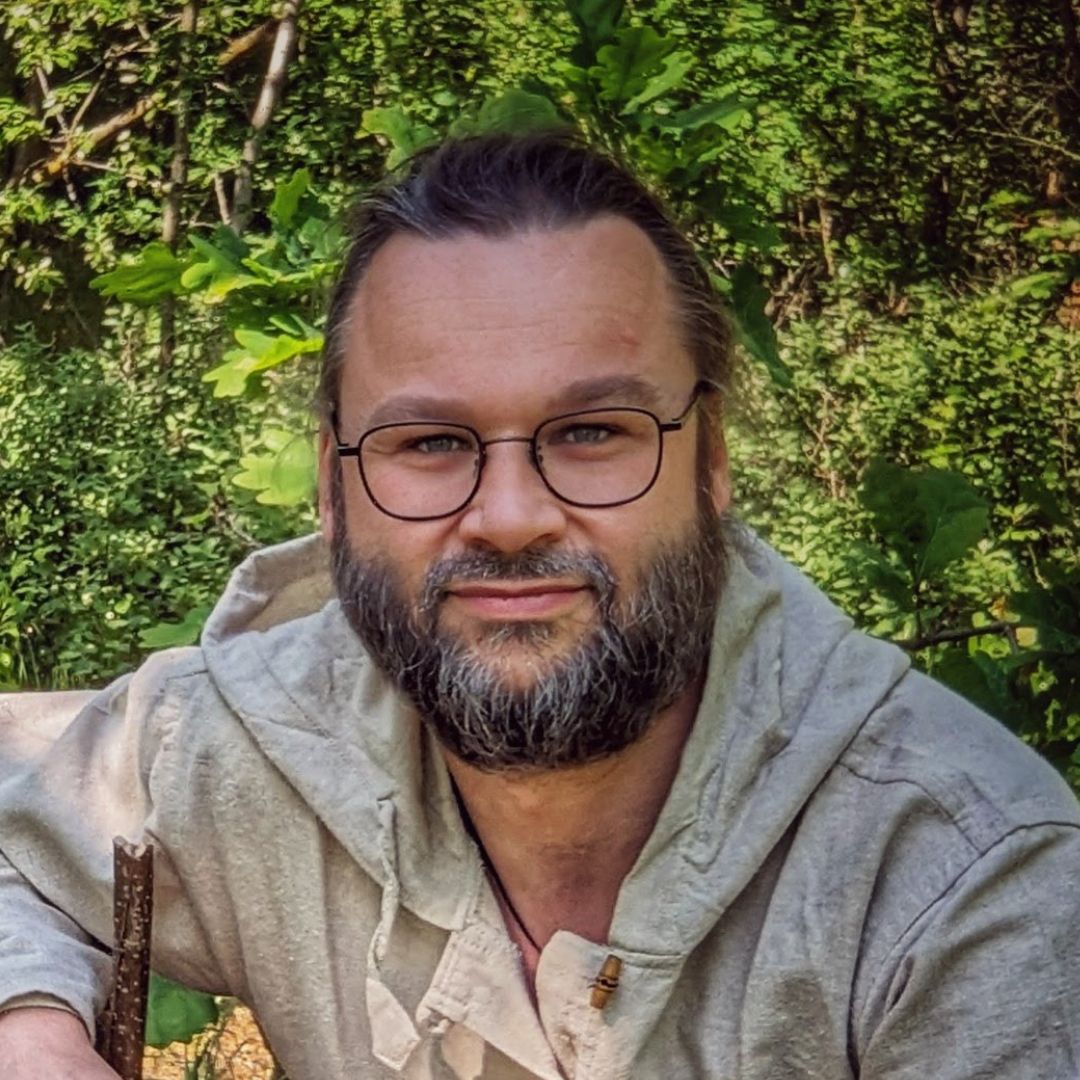 ---
👉 The key facts from this guide
Normal air mattresses can be used for camping, providing comfort and thermal separation from the ground
Weight and size are important factors, conventional air mattresses can be heavy and bulky
Make sure the mattress does not touch the tent's sidewalls to avoid condensation problems
Possible issues: sharp objects can damage the mattress, pump, or batteries can fail
Alternatives: foam sleeping pads, thermal mats
Compare the different types of camping mattresses in terms of weight, comfort, durability, setup, warmth, and size
Often I have wondered if I can also use a regular air mattress for my camping trips.
Is it enough or do I need a special camping mattress?
I will now get to the bottom of this question.
Is it a good idea to take a regular air mattress for camping?
Whether you have a limited budget or simply looking for the added convenience of a traditional air mattress, is it practical to use a regular air mattress while camping?
Some things to consider when choosing your camping mattress are weight, comfort, and the expected environment, to name just a few.
This article is intended to help you decide whether to use a regular air mattress or consider an alternative.
Basically, a regular air mattress is a suitable option for your next camping trip. With the added comfort and thermal separation from the ground, a traditional air mattress is an absolutely comfortable choice for your next camping experience.
Although a traditional air mattress is an excellent choice for your next camping trip, you should be aware of some of the limitations that these mattresses have.
Unforeseen ground conditions can lead to a disappointing camping experience if your mattress runs out of air.
Comfort
A traditional air mattress is by far the most comfortable option for campers if you would rather not bring a foam mattress.
With an inflatable mattress, you kill two birds with one stone: The uneven ground is leveled out and there is a thermal separation.
Uneven ground is the biggest concern for all campers.
No one sleeps soundly when small stones or twigs poke you in the back under your mattress.
In a comfortable air mattress, insulation on the bottom is essential, as direct contact with the ground immediately draws away your body heat.
Even if you are in a well-rated sleeping bag (you can find in my top list), the ground will still draw away your body heat. This leads to a cold, uncomfortable night - even if you want to stay warm.
The use of a conventional air mattress provides you with the much-needed ground separation and thermal buffer.
Weight and Size
Conventional air mattresses (although very comfortable) are inherently heavy and sometimes bulky. Consider before your trip how far you will have to carry the mattress.
Can you drive your car close to your spot or do you have to travel a longer distance? Conventional air mattresses weigh between 1 and 4 kilograms.
And another point: Make sure your air mattress fits in your tent. It's best to measure everything beforehand.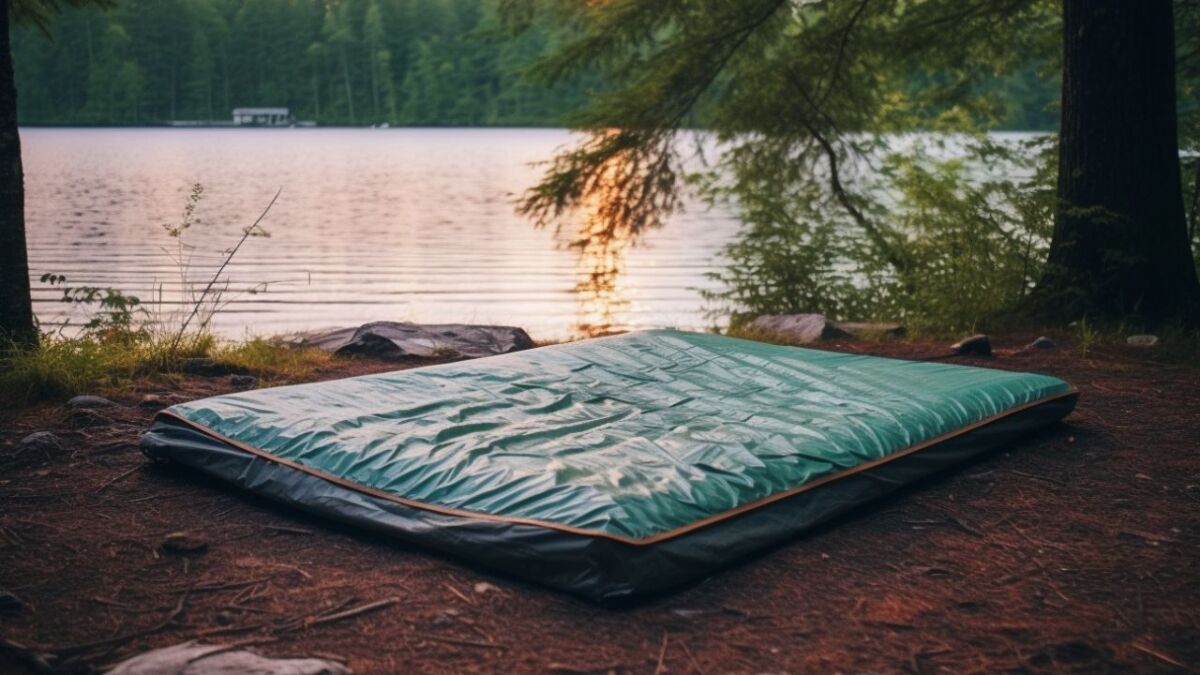 When searching for a suitable air mattress, make sure that the mattress does not touch the sidewalls of your tent.
During the night, condensation forms on the tent walls, and if your mattress is in direct contact with the side wall, there is a possibility that condensation will run onto your mattress. And once it's on the mattress, it will reach your sleeping bag.
Furthermore, keep in mind that many tents do not have straight outer walls, but slanted walls. This feature can cause the inflated mattress to touch the side wall, even if you have measured correctly.
To prevent this problem, it is better to get an air mattress that is not higher than 10 cm.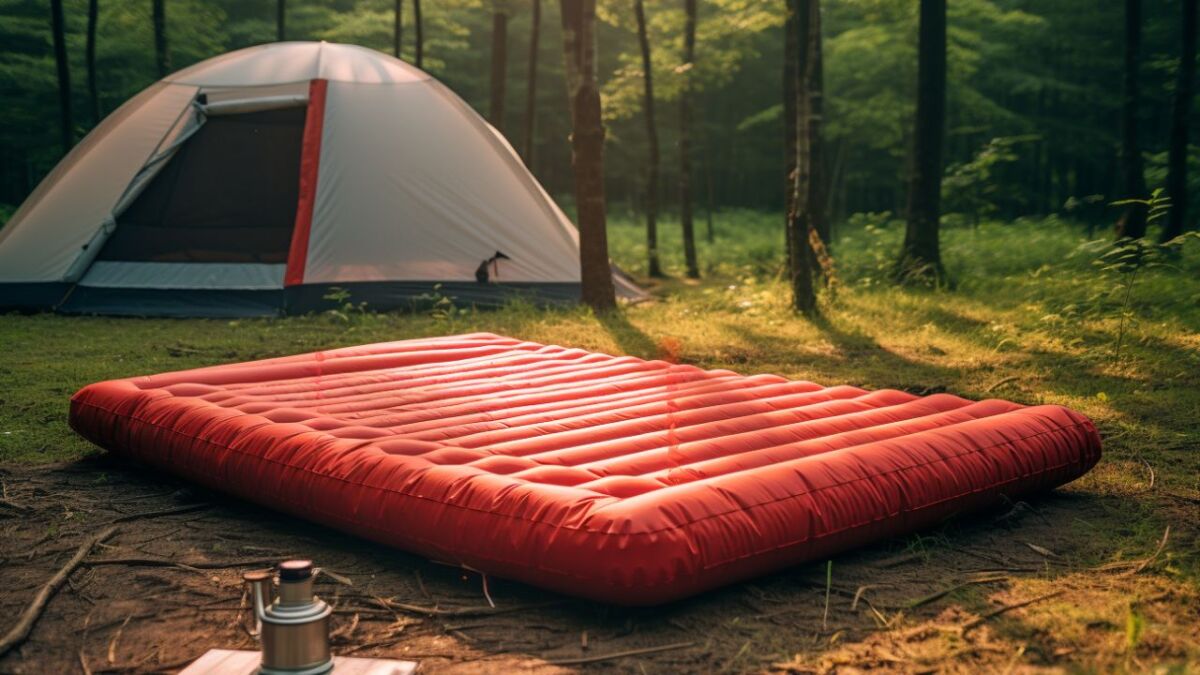 Possible Problems?
A good sleeping surface is immensely important because if you lose it, the journey can quickly come to an end. Being well-rested and waking up refreshed makes you fit and able to enjoy the day.
Problematic can be the environment in which you are camping. If you have a tent with a thick and waterproof floor, then you will be spared some issues.
But what if not? If your air mattress is on the ground? Then there are some potential attackers waiting there, who want to get to your air mattress.
Sharp needles from coniferous trees, sharp-edged stones, pointed sticks, and even thorns in other areas. That's why many campers opt for a ground mat. It can be an "elephant skin" or a sleeping pad.
For these reasons, some campers forgo the air mattress and only use the sleeping pad.
In modern air mattresses, the additional components are problematic nowadays to inflate them quickly and easily.
Air mattresses are usually supplied with a manual pump or a small electric pump to inflate them. Problems with them can range from missing batteries to damaged pumps.
So remember, due to the increased volume of the traditional air mattress, it may not always be possible to inflate it manually (with your breath). Additionally, there are models that have special connectors or require pumps.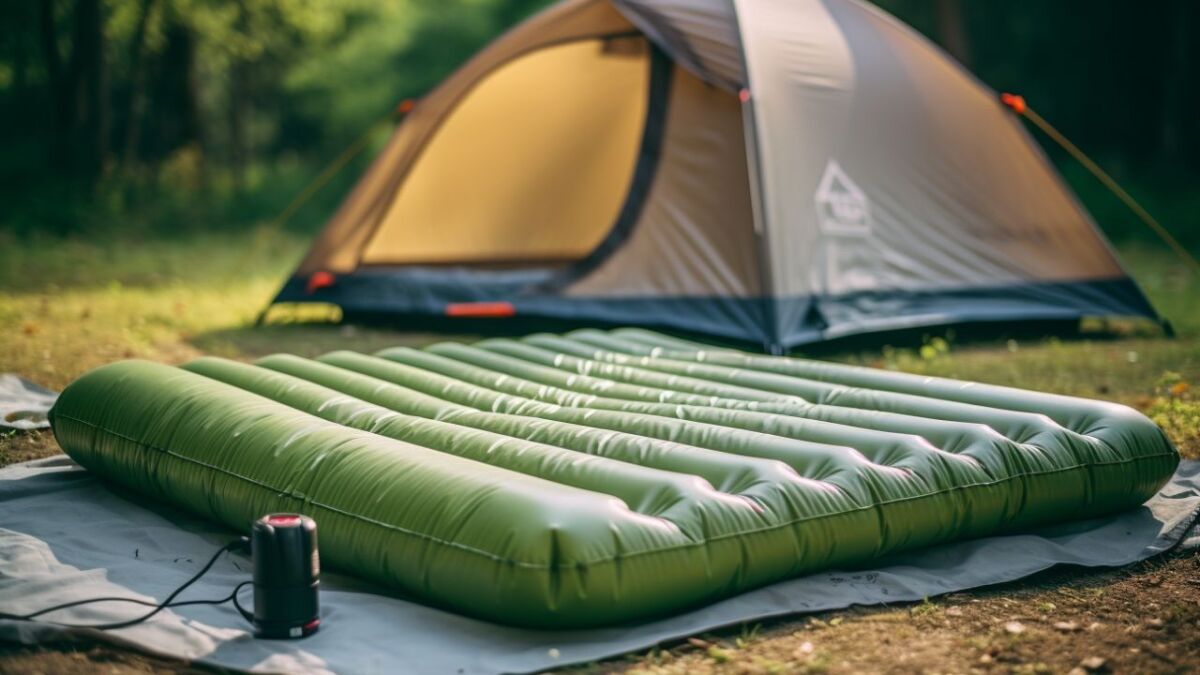 Alternatives
When searching for possible options and alternatives for camping, there are three general options available to campers in the market.
Foam sleeping pads (rolled or folded)
Traditional air mattress
Thermal mat
Foam sleeping mats are well-known worldwide and have been around for many years. They are quick to set up and provide good insulation. Their durability is unmatched, although they often lack comfort compared to other options - with a thickness ranging from 5 to 20 mm, they are not the most comfortable sleeping pads.
Inflatable foam sleeping mats need to be inflated or inflate themselves. The insulating foam core expands as air flows into the mat. This type of sleeping mat increases sleeping comfort because they are softer and higher.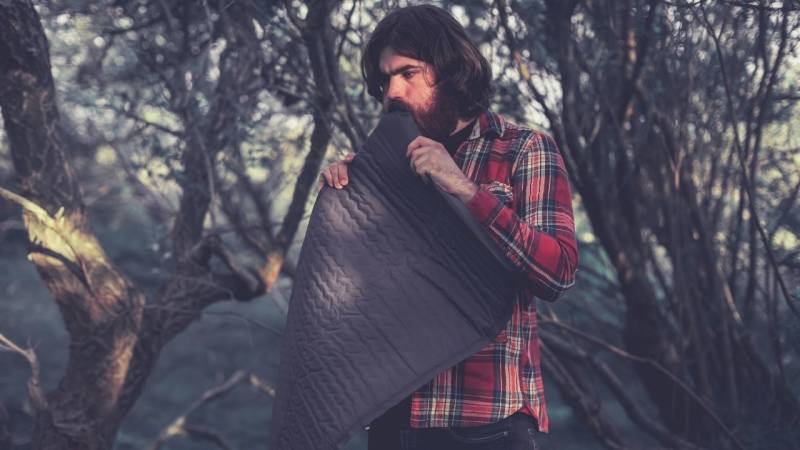 The Traditional air mattress scores mainly with its comfort. Modern air mattresses, specially made for camping, are equipped with clever chamber constructions and are made of extremely airtight, lightweight and stable materials.
Thermomats are high-end sleeping arrangements. Imagine a thermomat as a combination of a great air mattress and a fantastic sleeping pad. Added to that are clever chamber constructions and filling materials as you know them from sleeping bags.
For this, I have created a top list with the best sleeping pads. Check out here the sleeping pad top list.
The following table shows the strengths and weaknesses of all three types of camping mattresses. 1 means excellent and 3 means less optimal.
| | | | |
| --- | --- | --- | --- |
| | Foam sleeping pads | Air mattress | Thermal mat |
| Weight | 1 | 3 | 2 |
| Comfort | 2 | 1 | 1 |
| Durability | 1 | 2 | 3 |
| Setup (Requirements and time) | 1 | 3 | 2 |
| Warmth | 2 | 3 | 1 |
| Size | 1 | 3 | 2 |

Was this guide helpful?
15 people found this guide helpful.
4.75 out of 5 points (16 Ratings)