Back to german article
What are Feathersticks? (with Video)
Feathersticks help you to ignite a fire even in damp weather. Learn in the article what Feathersticks are and how you can make your own
---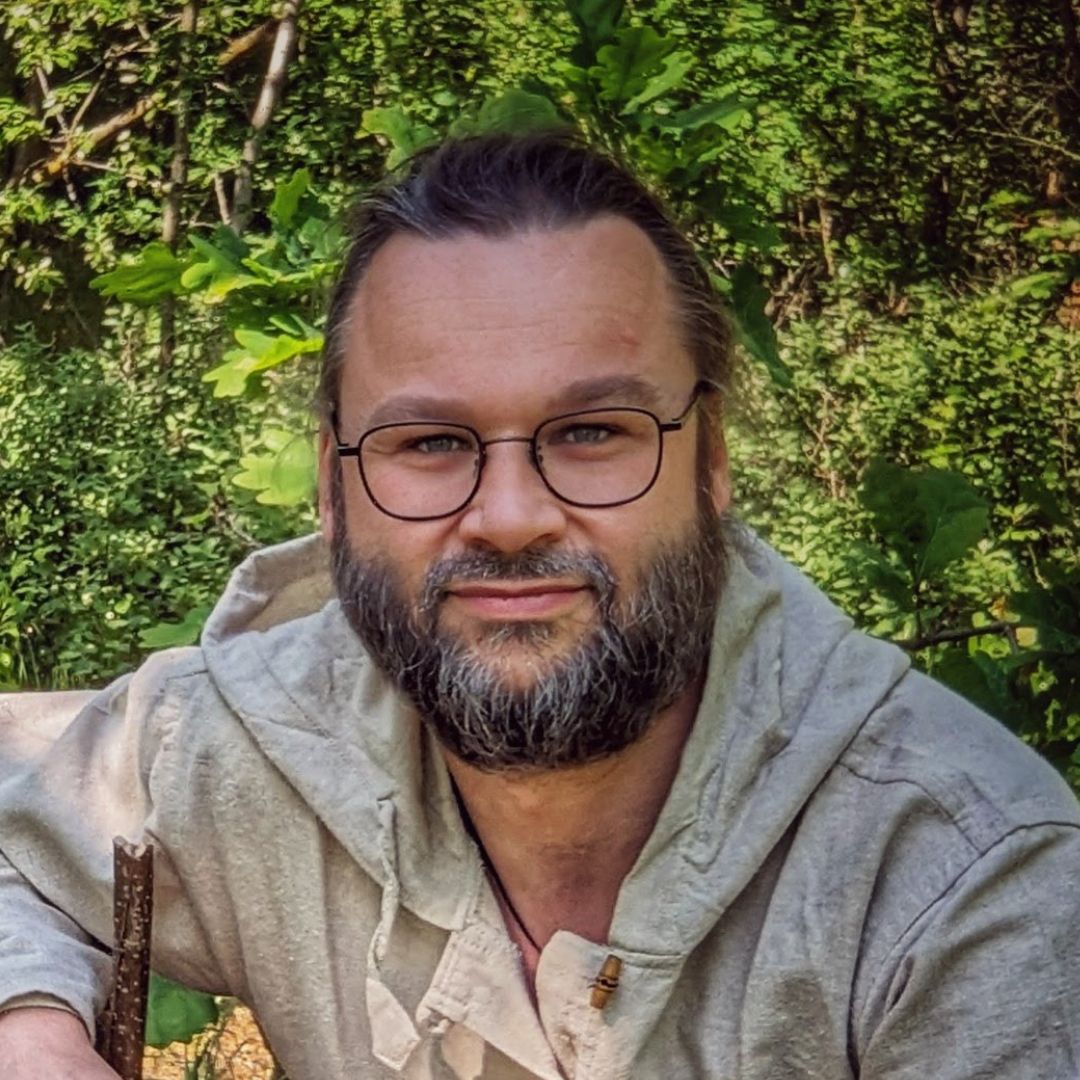 ---
👉 The key facts from this guide
Feathersticks are fine wood shavings carved from a piece of wood with a knife. They are perfect as kindling to start a fire.
Feathersticks are made from deadwood. You remove the bark and outer wood to use the dry inner wood. With a knife or an axe, you carve rough or fine shavings.
Fine Feathersticks can be ignited directly with a ferrocerium rod. However, it may require some practice to ignite them effectively.
Another method to ignite feathersticks is by combining them with charred cotton. A small Feathersticks is wrapped in the charred cotton and then ignited.
If you have difficulty igniting the Feathersticks, you can also use finely scraped birchbark as additional kindling.
Making Feathersticks requires practice and patience. It is an important skill in bushcraft and survival.
The carving of Feathersticks is one of the basic skills in Bushcraft and survival.
Today I will show you what Feathersticks are and why you should master this technique.
What are Feathersticks?
Feathersticks are fine wood shavings that are carved from a piece of wood with a knife. If the wood shavings are thin enough, they stick out from the branch and curl up. Fine Feathersticks are perfect as kindling to start a fire.
Feathersticks are called "fuzz stick" or "feather stick" in English.
In my video, I'll show you how to make these yourself. Check it out here:
Feathersticks can also be carved from damp wood if it's difficult to find dry kindling. I'll tell you how it works.
Feathersticks became known through Ray Mears in the media. In German, you can also say "Holzlocken".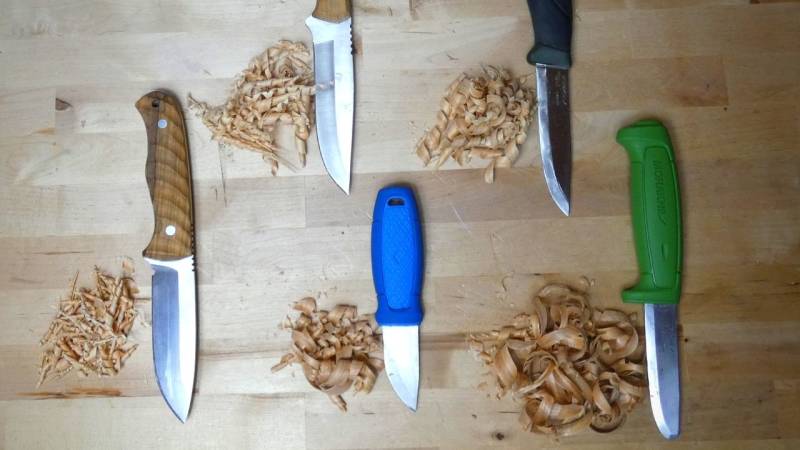 How are Feathersticks made?
Feathersticks are made from dead wood. This can be a branch that has broken off a tree and died. Wood that is on the ground is not particularly suitable for Feathersticks, but it works too.
You remove the bark and the outer wood because you need the dry inner wood.
Avoid branches with forked branches. This makes it difficult to make Feathersticks because your knife often gets caught on the forked branches.
This dry wood is then chipped off with a knife or an axe, creating coarse or fine curls.
Important: To make the thin wood curl, you must hold your knife at an angle. So don't push the blade, but cut!
If you have reached the bottom with the knife, do not cut off the lock. This way you collect all the Feathersticks.
The coarse Feathersticks do not ignite as quickly and are used for the fire after ignition.
The fine Feathersticks, however, make good kindling for your fire.
Reading tip: "How to start a fire? [10 steps to success]"
Lighting a fire with Feathersticks
If you carve very fine Feathersticks, you can ignite them directly with your Firesteel.
It may be that you need several attempts and some practice for it.
Another method is the combination with charred cotton.
Here, a small feather stick is wrapped in charred cotton.
Quickly ignite the charred cotton with your Firesteel. Then blow slowly into it and your Feathersticks will ignite.
Reading tip: Take a look at my step-by-step guide "How to make charred cotton for tinder".
If you still can't light the Feathersticks, add birchbark to them.
Scrape very fine birchbark with the back of your knife and place it under the Feathersticks. Then try to ignite everything with your fire steel.
Also read: "How to quickly and easily start a fire with a Firesteel (instructions + video)".
Furthermore, I have 21 project ideas for you and your knife. Download them here:
Summary
Making Feathersticks is one of the basics in bushcraft and survival.
To carve really thin and curly Feathersticks, it takes time and practice.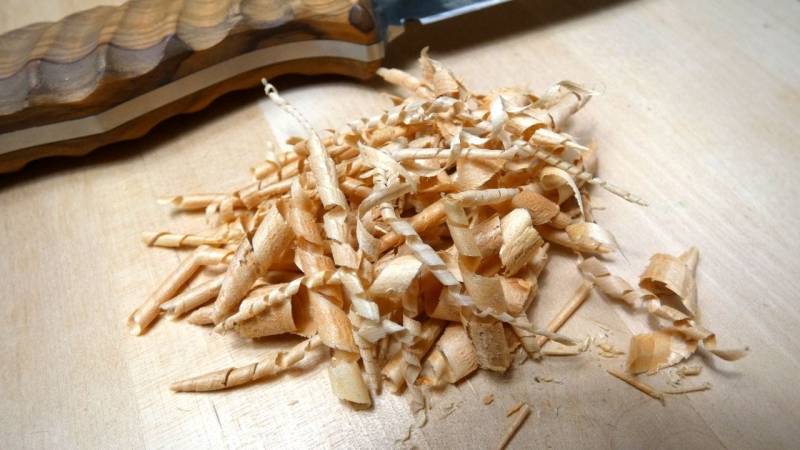 Don't worry if you cut off the Feathersticks at the beginning. Put them together at the end. They still make a good fire.
And before you go, take a look at this guide to different types of Tinder.
---
What is your opinion on Feathersticks? Are they the perfect kindling?
What kind of kindling do you prefer? Tell me in the comments below!

---
Sources for the guide

https://en.wikipedia.org/wiki/Feather_stick

http://www.jackravenbushcraft.co.uk/feather-sticks/
Was this guide helpful?
19 people found this guide helpful.
5.00 out of 5 points (19 Ratings)