Back to german article
What is a hobo stove? [structure, function, pros and cons]
There are many ways to simply take your fireplace with you. The hobo stove is one of these ways. The hobo is a mobile campfire.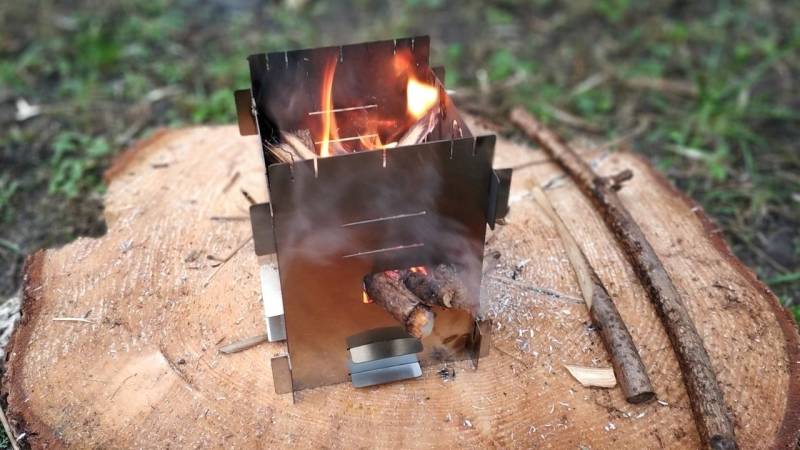 ---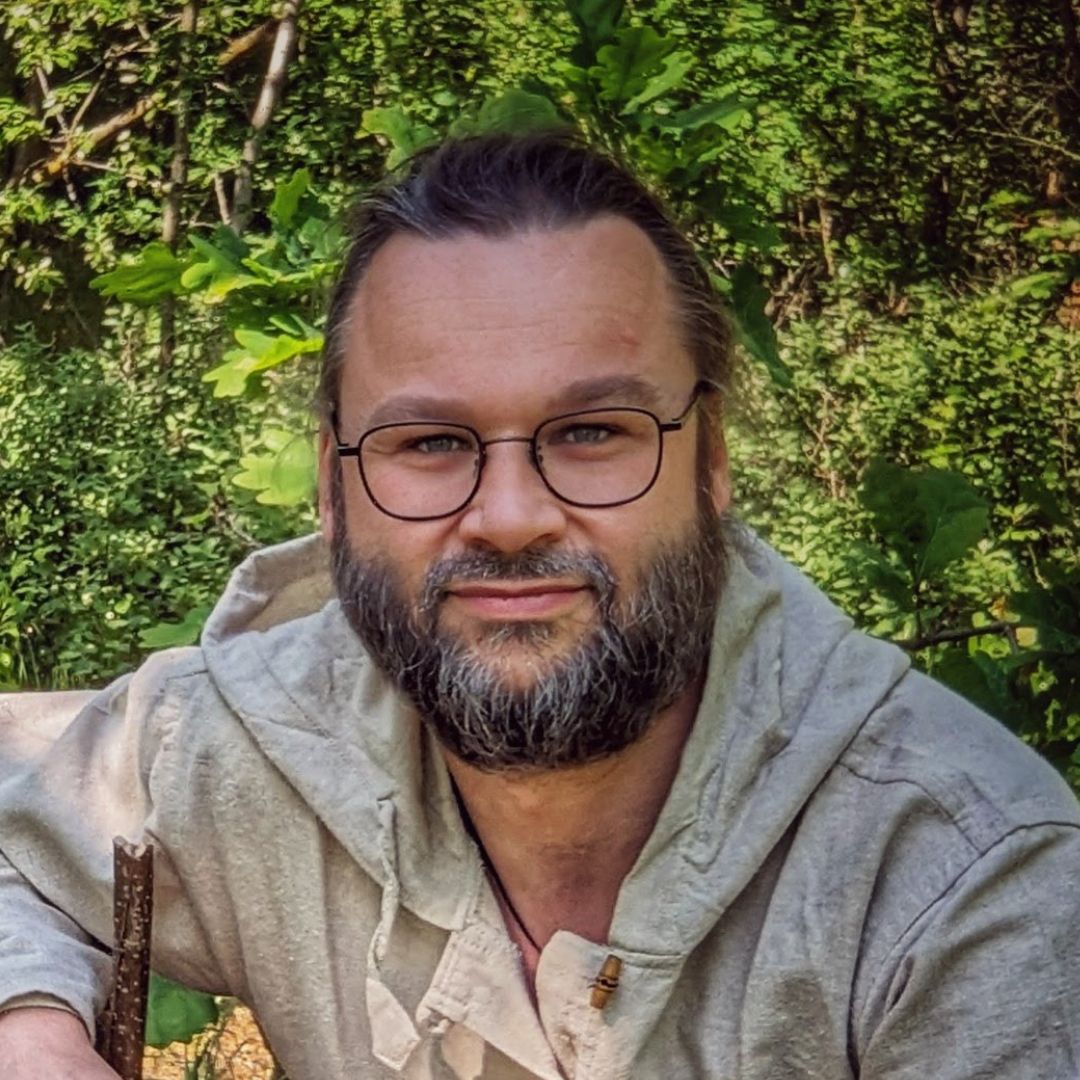 ---
👉 The key facts from this guide
What is a hobo stove: A hobo stove is a portable campfire that works based on the chimney effect. You don't need any additional fuel as you can gather the materials directly from nature.
Structure and function: The hobo stove consists of a metal container that serves as the combustion chamber. Air is drawn in through holes in the lower part of the container, creating the chimney effect. The heat stays inside the container, allowing for efficient combustion.
Advantages: Hobo stoves are small, lightweight, and compact, making them ideal for outdoor activities. They don't require additional fuel and produce less waste. They can also effectively burn wet wood.
Disadvantages: Hobo stoves are not suitable for indoor use and can only prepare a limited amount of food. They also require some preparation work as the firewood needs to be very small.
Building your own hobo stove: You can build a hobo stove yourself using an empty, washed-out tin can and the necessary tools. You can further develop and customize the hobo stove according to your preferences.
Recommended purchases: There are various models of hobo stoves available, from affordable entry-level models to high-priced professional titanium models.
There are many ways to easily take your fire pit with you. The Hobo stove is one of these options. It is a portable campfire, your fire pit for your pocket.
The Hobo cooker, also known as the Hobo stove, works according to the so-called chimney effect. But more on that later.
You don't have to carry any additional weight of gas or other fuels with you for a hobo.
The fuel materials that the Hobo mainly needs, you simply take directly from nature. Convenient, isn't it?
He is small, weighs hardly anything, and fits into any backpack due to his compact size.
I will go into more detail about the specific advantages and disadvantages later.
Meaning and Etymology
The hobo stove experienced its heyday during the Great Depression, the particularly severe economic crisis in America. It began in 1929 with Black Thursday and lasted throughout the 1930s.
Mainly used by North American migrant workers at that time, the hobo was also referred to as hobos (ho = homeless, bo = boy). Its name is derived from them.
The hobo primarily served the workers as a heating source, but also as a stove.
What is a Hobo Stove?
A hobo stove is a metal container that serves as a combustion chamber. You place a pot or cup on top of the hobo stove, which then gets heated. The lower part of the container is equipped with holes through which air is drawn in. This is where the principle of the chimney effect is applied.
Structure and Function
The hobo is more effective when the fuel used rests on a type of grate.
So, the air is also sucked in from below, not just from the sides. Exhaust gases, as well as any resulting smoke, exit the Hobo through the vent openings. These are located at the top edge of the vessel.
Here you can see professional models: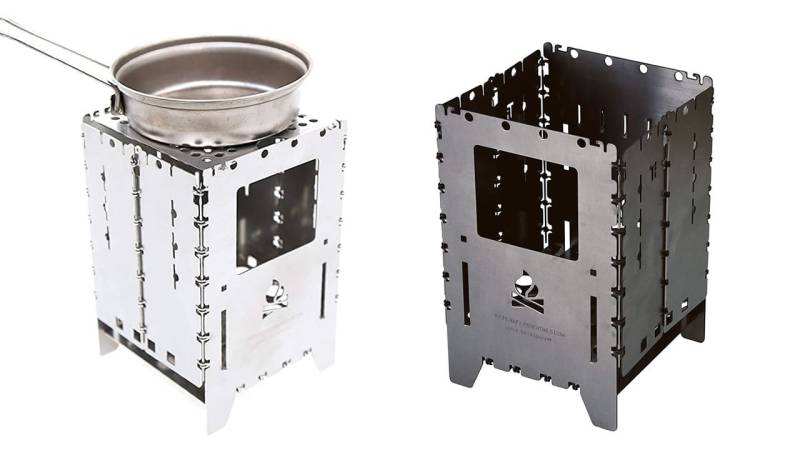 The fire in the Hobo is concentrated on the metal walls.
The heat does not radiate outwards, but remains in the vessel.
Through the chimney effect, there is a particularly high supply of oxygen. Thus, even small amounts of wood burn completely. The Hobo reaches high temperatures.
When it comes to performance, a small hobo stove is usually far superior to a portable alcohol stove. Gas or gasoline stoves, on the other hand, still offer a little more.
Be careful in a windy environment. As with all open cooking systems, wind reduces the performance of your hobos significantly.
For the hobo, typical fuel includes, among other things, branch wood found on the ground. Cones, twigs, and other combustible waste also work well for the hobo.
By generating high temperatures, you have the opportunity to burn wet or rotten wood as well.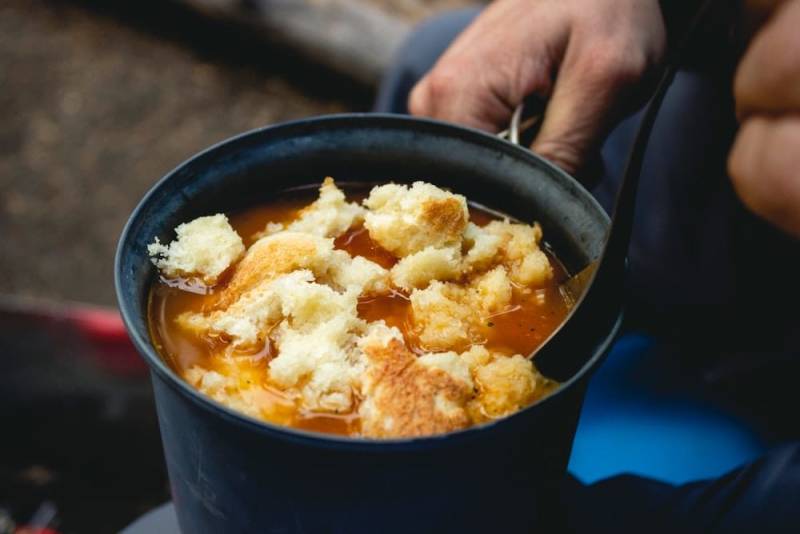 Using liquid fuels
With a hobo stove with a closed bottom, you also have the option to use it with liquid fuels.
You should, however, bind these highly volatile fuels, including gasoline or alcohol, with a layer of sand. This way, you avoid the danger of explosions and flash fires.
There are advanced hobos based on the principle of wood gasification. This leads to complete combustion due to the double wall. In addition, there is no smoke formation.
Advantages and Disadvantages
Like everything in life, the hobo stove also has some advantages and disadvantages.
Advantages
Hobo stoves do not require fuels that you must bring with you, such as gas cartridges. Use what you find in nature.
Hobos also generate less waste as a result.
Hobo stoves are more efficient than campfires as they burn at a higher temperature and lose less heat. This means you also need less fuel.
A hobo stove is small, compact, and lightweight. It is ideal for your trekking, bushcraft, or survival tour.
Using a hobo stove in nature is sometimes viewed as less strict than starting a campfire.
It effectively burns wet wood as well.
Disadvantages
Not suitable for use inside tents or enclosed spaces. There is a risk of suffocation and accumulation of combustion products.
You can't easily feed the whole family with your hobo. A cup of coffee or a lunch is no problem. Under certain circumstances, a romantic dinner for two can also be prepared with the hobo.
Due to its compact, small size, the hobo requires some preparation work. The firewood must be very small.
Not usable at high altitudes. This is related to the air pressure.
Particularly stubborn, heavy contamination of equipment and cookware. This is caused by the formation of soot and smoke.
The hobo has limited usability. Many forests prohibit open fires. Fire safety regulations and nature conservation laws also apply in other areas.
(Find out everything about "Is a fire allowed in the forest?")
Difference to the Rocket Stove
Presumably, you're thinking that this sounds like the good old familiar rocket stove. Basically, you're right. The hobo is, if you will, an evolution of the rocket stove.
A rocket stove is an efficient and hot-burning stove that uses small diameter wood fuel.
The fuel is burned in a simple combustion chamber that contains an insulated vertical chimney, ensuring almost complete combustion before the flames reach the cooking surface.
If you are considering getting a rocket stove, then check out this rocket stove guide.
Build your own Hobo Stove
Have I convinced you and do you now want to have your Hobo stove?
Well, besides simply buying one, you also have the option to build a Hobo stove yourself.
By doing so, you save your money on the one hand, and on the other hand, you have the opportunity to test the system once.
So, you can find out if you even fit together with a hobo before you spend about 100 € on a professional system.
What you need
To achieve this, you simply need an empty, washed tin can and the necessary tools. First, you have to decide whether you want to turn the can upside down and use the actual bottom as a heating and cooking surface.
It is easier if you leave the floor as it is. Drill several holes into the floor using an appropriate drill bit.
In addition, you require numerous holes in the bottom area on the side, at a height of about one to two centimeters.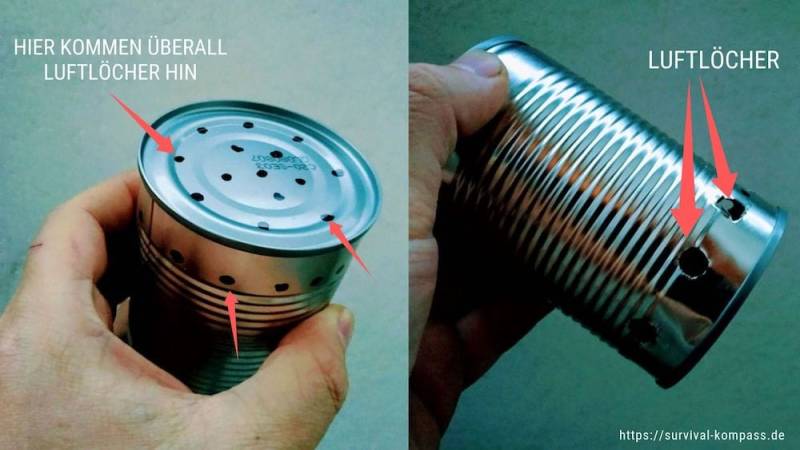 That was the whole effort. Now you hold the basic version of your hobo stove in your hands.
You can further develop this as you wish.
You have the option, among other things, to make a grate out of a fan grille from an old PC or similar out of a rust. Furthermore, you place this on the can. This way, a small vessel that would otherwise have fallen into your hobo will also become warm.
Or you give the hobo a few stand feet, so even more air can come from below.
If you want it even more convenient, cut an opening in the middle of the side wall. Then you can simply add firewood without removing the grate.
Another way to improve the basic hobo system is to expand it to the even more efficient wood gasifier principle.
Purchase Recommendations
Not everyone wants to make a hobo stove themselves.
There are affordable models for beginners that are quite small.
Bushcraft Essentials BUSHBOX Outdoor-Kocher | Hobo-Kocher | Camping | Holz | Gas | Spiritus | Steckbar | Kompakt | Edelstahl | 100% Made in Germany
Die BushBox ist ein kleiner, handlicher und preisgünstiger Steck-Hobo. Aus rostfreiem Edelstahl (1.4301) und trotzdem nur 260 Gramm leicht (einschließlich Tasche), passt mit 9x11,5 cm in jede Hosentasche und liefert mit kleinem Budget eine Riesen-Leistung.
Mit integrierter Aschepfanne als Bodenschutz. Durch die mitgelieferten Topfauflagen für jede Tassengröße oder auch als Grill verwendbar (die Topfauflagen lassen sich in zwei Positionen verwenden, siehe Detailbilder).
Multi-Fuel: Kann mit Holz, organischem Material, Trangia, Esbit etc. betrieben werden
Alternativ auch einsetzbar mit Trangia, Brennpaste, Esbit etc. oder auch als Windschutz für Brenner. Der Kocher ist komplett in Deutschland hergestellt.
In Youtube sind viele Besprechungen des Kochers zu finden (Suchbegriff "Bushbox"). Für unsere anderen Produkte bitte nach "Bushcraft Essentials" suchen
32,90 €
View Product
Or the high-priced professional models, which have a good size and are partially made of titanium.
BUSHBOX XL Profi-Set Outdoor-Kocher | Hobo-Kocher | Camping | Holz | Gas | Spiritus | Faltbar | Kompakt | Mit Zubehör | Edelstahl | 100% Made in Germany
IM SET GÜNSTIGER: Das komplette Ausrüstungsset: Bushbox XL, Universalrost, Topfauflagen und strapazierfähige Outdoor-Tasche!
HOCHEFFIZIENTER FALT-KOCHER: Ein außerordentlich effizienter portabler Falt-Kocher zum Grillen, Kochen, Wärmen. Geeignet zum Kochen für 3-4 Personen.
PERFEKT FÜR LÄNGERE OUTDOOR-TRIPS: Perfekt für Camping, Trekking, Bushcraft, Biker, Survival, Expeditionen etc.
MULTI-FUEL: Als Brennstoff kann praktisch jeder natürliche bzw. feste Brennstoff wie Holz, Rinde, Holzkohle (sogar trockener Tierdung) ebenso verwendet werden wie Spiritus-Brenner, Trockenbrennstoff Tabletten oder Gel-Kocher.
GESAMTGEWICHT: ca. 920 g (Kocher ca. 800 Gramm schwer)
107,50 €
View Product
Cooking in the Wilderness
There has formed a whole community around cooking in the wilderness.
More and more nature lovers enjoy cooking outdoors. The original cooking with few materials, without waste and instant soups.
For that, I recommend you a great book and my recipes.
Oh, by the way, do you actually know my book "The Fire Primer"? In it, I introduce even more stoves.
---
Moreover, feel free to report if you have already had any experience with the Hobo. Are you a big fan of this system or is it not for you? Why?
Or have you heard of the hobo stove for the first time today? If that's the case, I invite you to leave a comment about what you think of it. Will you buy a hobo stove or even build one yourself?

---
Sources for the guide

https://de.wikipedia.org/wiki/Hobokocher

https://de.wikipedia.org/wiki/Hobo

https://en.wiktionary.org/wiki/hobo
Was this guide helpful?
43 people found this guide helpful.
4.82 out of 5 points (45 Ratings)