Back to german article
Knife PUMA IP ondular III with olive wood handle scales (with video)
Are you looking for a sturdy, sharp and stylish knife? Then read the article Because you are going to learn everything about the PUMA IP ondular III survival knife.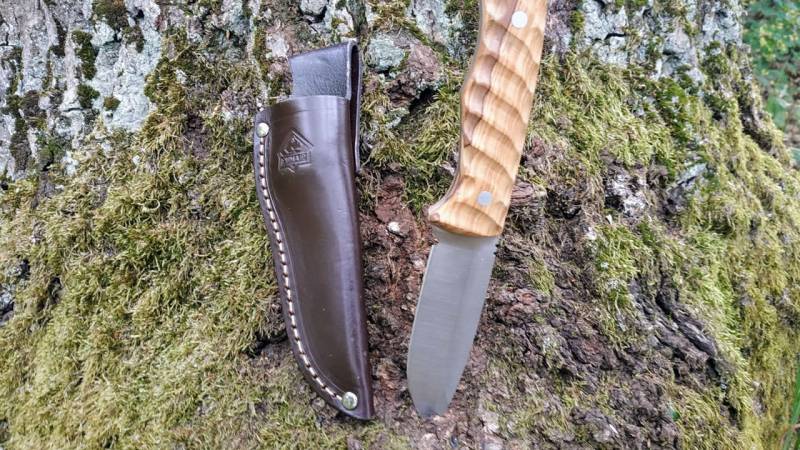 ---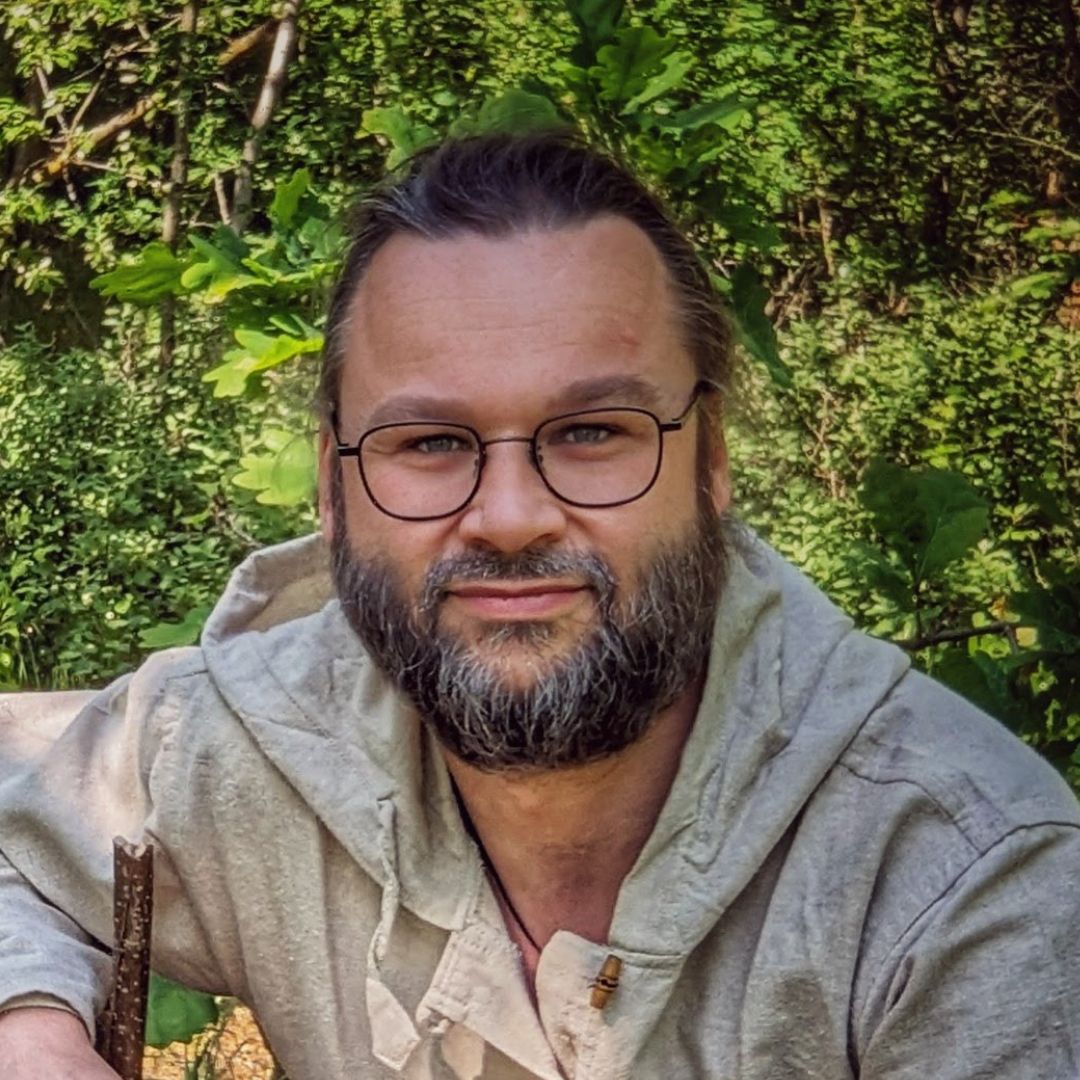 ---
👉 The key facts from this guide
PUMA IP ondular III: A robust, sharp and stylish survival knife made from high-quality materials, offering good value for money.
Blade length: The blade is 102 mm long and 4 mm thick, made of AN.58 steel with a hardness of 58 to 59 HRC. It is rustproof and sturdy enough for tough tasks such as chopping or splitting wood.
Handle: The handle is made of olive wood and is 117 mm long. It has a lanyard hole and is robust and durable.
Knife sheath: The knife comes with a custom-fit leather sheath, which securely holds the knife and can be attached to the belt.
Price: The knife costs around €70.00 on the PUMA website, but it is available cheaper on Amazon.
Conclusion: The PUMA IP ondular III is a well-crafted, robust, and sharp knife that is ready for immediate use. It is a clear recommendation for survival and bushcraft enthusiasts.
You are looking for a sturdy, sharp, and stylish knife? Then stay tuned!
Because you will now learn everything about the PUMA IP ondular III survival knife.
The brand PUMA IP
PUMA is a Solingen brand with a long tradition. There are also the brands PUMA IP, PUMA Tec, PUMA SGB (USA), and PUMA XP (USA).
The "IP" stands for "International Production". International Production because PUMA Solingen collaborates with Spanish partner manufacturers in the production process.
The design, production monitoring, and quality control are carried out by PUMA. The knives are manufactured in Spain.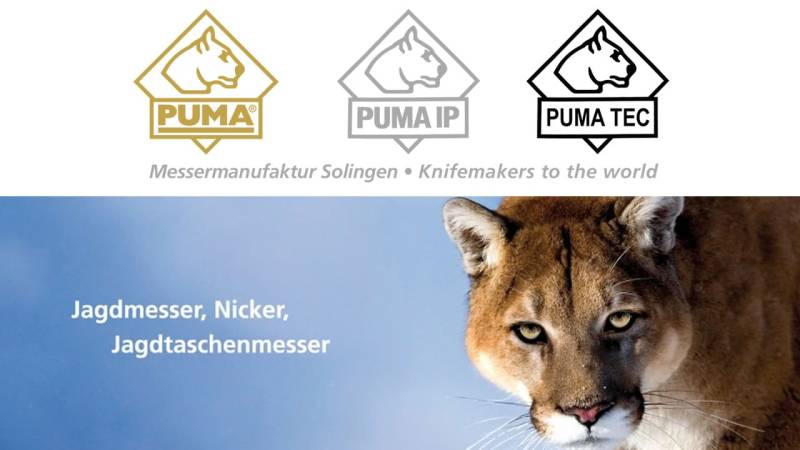 Costs
The PUMA IP costs about 70.00 € (+shipping) in the online shop at pumaknives.de. That's already a good price for the knife.
But you can get the knife much cheaper on Amazon. Currently, (as of 5/7/2019), it costs only about €55.00.
The facts about PUMA IP ondular III
A small summary can be found in my video:
Let's move on to the attributes of the knife:
Blade length: 102 mm
Blade thickness: 4 mm
Steel / Hardness: AN.58 / 58-59 HRC (What does HRC mean?)
Total length: 219 mm
Handle length: 117 mm
Knife weight: 220 g
Handle material: Olive wood
Sheath: Saddle leather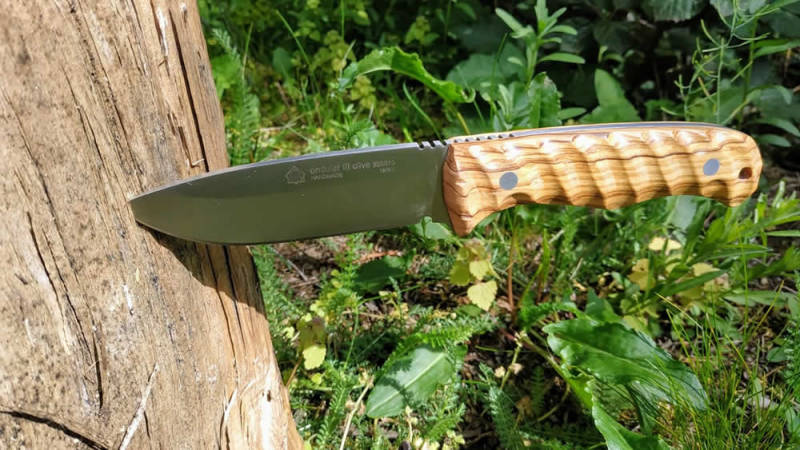 My assessment of the knife
There are facts that were important to me when buying:
Can I handle it robustly, is it a fixed blade knife? (chopping wood, etc.)
Is it rustproof? (I want to maintain it as little as possible)
Can I carry it freely in public? (take it with me to the forest or on camping vacation)
All of these questions I can answer with "yes", that's why I bought this knife. I use it regularly in the wilderness and always carry it with me.
Reading tip: If you are unsure which knife is legal or illegal, read my exclusive guide "Knife Law in Germany".
Additional Properties
The knife has a full tang construction, is very sturdy and rustproof (steel / hardness: AN.58 / 58-59 HR). This means that you can chop or split wood with it without any restrictions (Batoning).
Furthermore, the blade is 10.2 cm long and therefore does not fall under the Weapons Act (under 12 cm).
PUMA IP delivers a custom-fit knife sheath made of leather. The knife fits perfectly inside and won't fall out even when bending over while wearing it on your belt.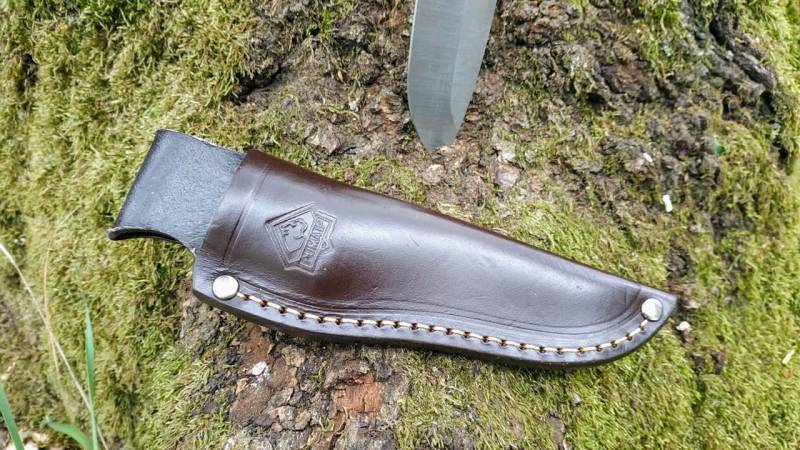 The handle is made of olive wood. The robust, southern European wood is particularly suitable because it is very resistant and durable. Furthermore, there is a wrist strap eyelet in the handle.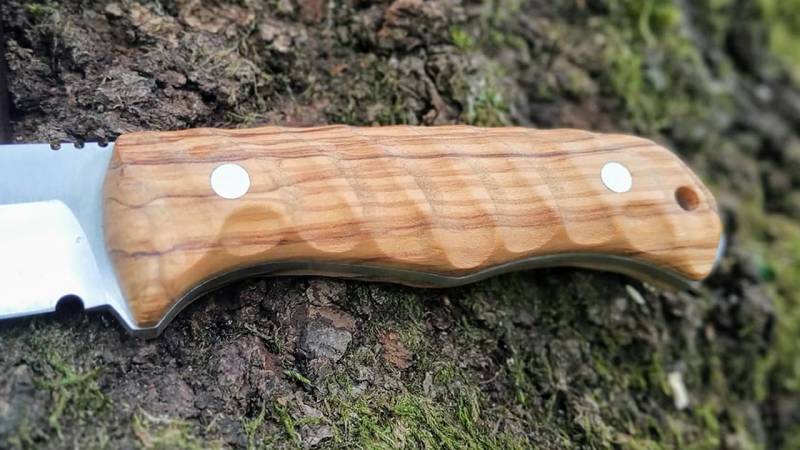 However, those who are looking for a handle that is more slip-resistant than wood should choose a knife with a plastic handle.
Reading tip: Are you looking for a knife and overwhelmed by the selection? Then read my article "Finding the right knife [basic guide]".
Summary of the PUMA IP ondular III
A knife made of high-quality materials. As expected from PUMA, everything is well crafted. There are no slots or sharp edges.
The leather knife sheath fits perfectly around the knife.
It is delivered sharpened and ready to use immediately. The steel can be easily sharpened.
Purchase recommendation?
Yes!
A hard to beat price-performance ratio compared to the competition.
And if you're looking for more survival knives, then check out my buying guide and top list.
How to practice with your knife
Download my 21 ideas for free now. Because without practice and experience, your knife is just another tool in your collection.

Was this guide helpful?
8 people found this guide helpful.
4.20 out of 5 points (10 Ratings)