Back to german article
Tips for camping in the garden with children – this is how you introduce them to camping
Camping in the garden with children is a great way to give them a new experience with little effort. Below you will find some useful tips.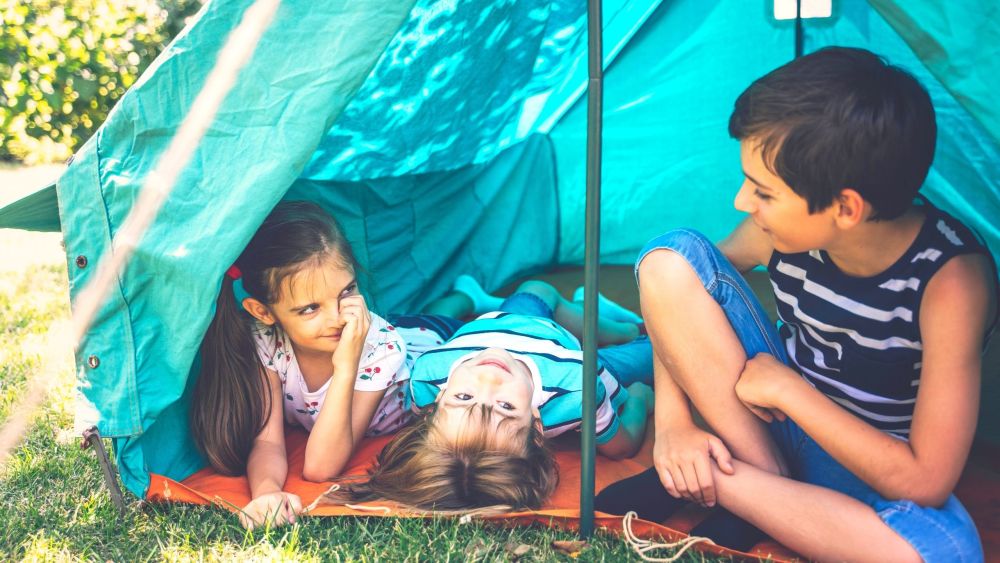 ---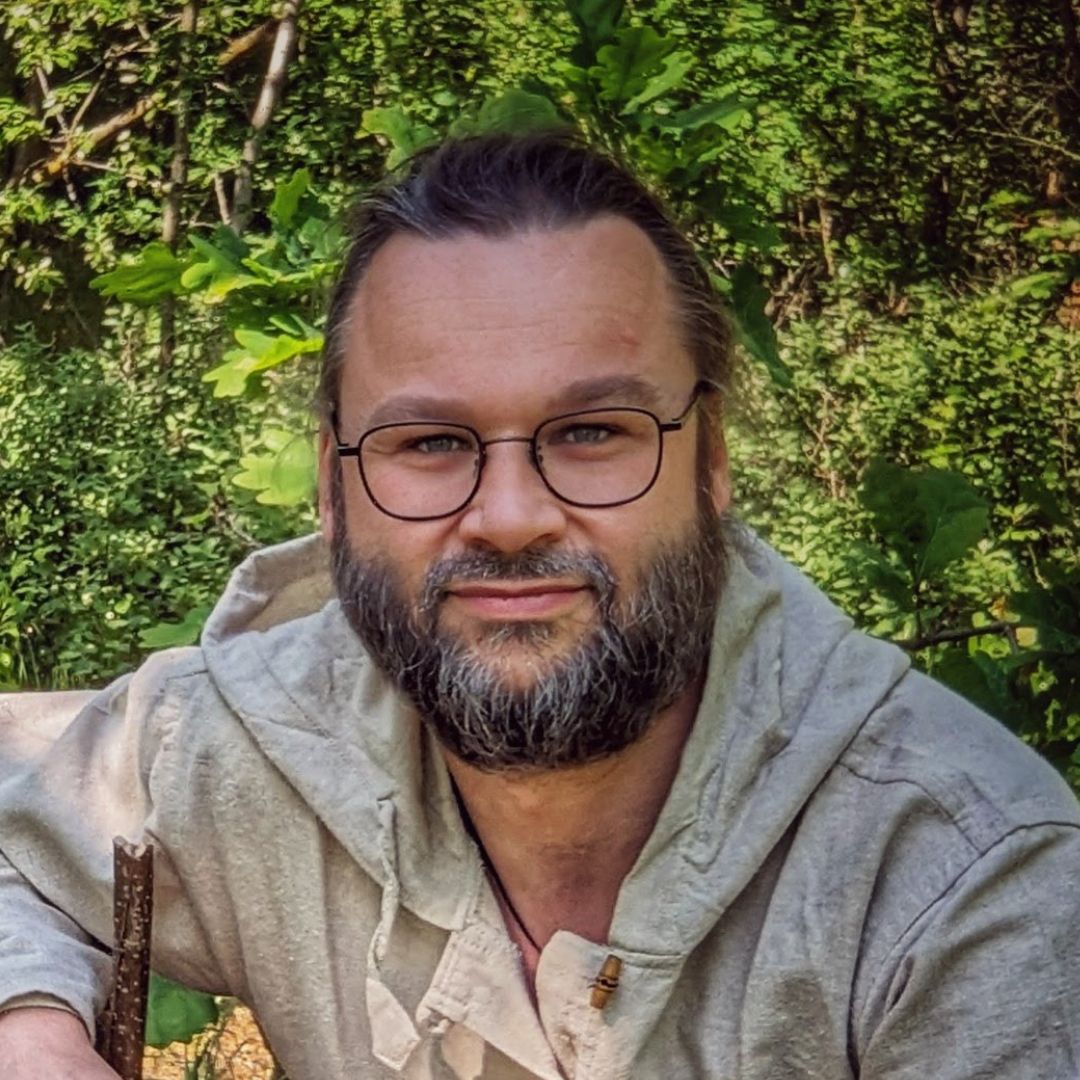 ---
👉 The key facts from this guide
Choose your garden as a practice ground for the first camping experience with children
Let the children help with setting up the tent and lighting a campfire
Prepare "real camp meals" together like campfire bread, S'Mores or stuffed bananas
Make the bedtime similar to a real camping trip, but remain flexible
Take note of your children's wishes and make sure they have fun and look forward to real camping
Consider making camping in the garden a beautiful tradition or the start of bigger adventures
When planning a camping trip with children, you can quickly become overwhelmed.
Especially beginners, both male and female, have to deal with it and it can be stressful.
What if the children need new clothes because the weather changes?
What if someone falls and requires medical assistance? How can you prepare your children for their first camping trip?
Fortunately, you don't have to travel into the wilderness right away because your garden is the perfect practice ground.
My practical guide contains all the important information on how to make this unforgettable experience stress-free.
The short way: Why you should choose the garden
If you instill a sense of enthusiasm for camping and the great outdoors in your children from a young age, it is the key to a lifelong love of nature.
But occasionally, it's hard enough to get them out the door in the morning, let alone go for a long weekend in the woods.
The solution? Camping in the garden.
This is a great way to unpack the gear and get the kids excited about camping without having to make weeks of preparations.
Let the children help with setting up the tent
The construction of the tent may feel like a routine matter to you. It is clear that you will be able to do it faster if you do it yourself. But that's not the point here.
Children love to build things, they love new experiences, and they love to help.
The structure of the tent combines all of this, and when the children see that everything is ready, they are even more excited for their camping trip in the garden.
Read also:
Building, Igniting, and Maintaining a Fire Pit
Two things make camping feel like real camping: a tent (which you have) and a fire.
It may require a little extra effort and depending on what you have available, a bit of creativity as well, but a campfire makes all the difference compared to a backyard barbecue.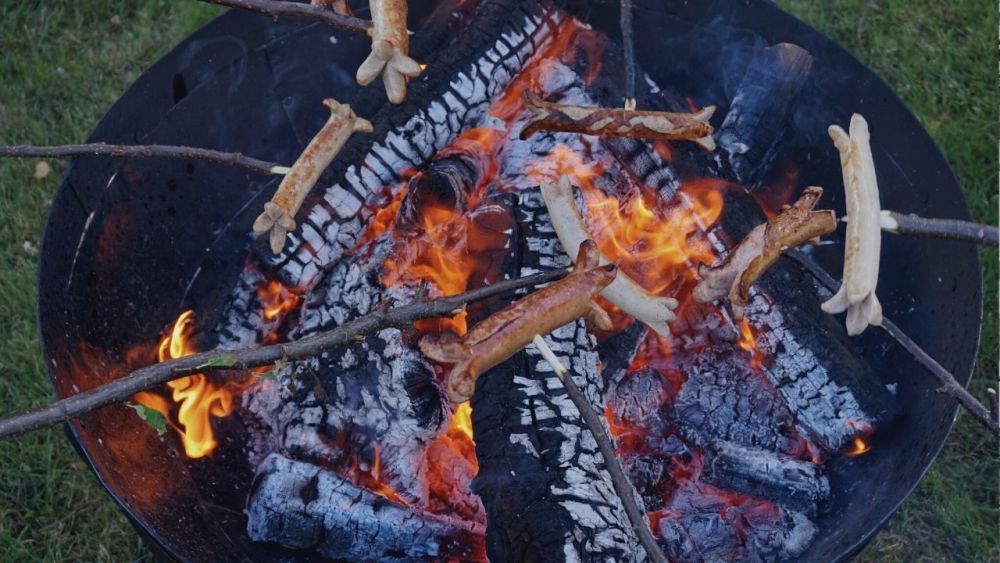 Let the children help too. They can sort and stack firewood and kindling, and assist with laying tinder and kindling.
This is still a wonderful opportunity to learn about fire safety and how to start a campfire.
If you don't already have a fire bowl, you can buy one for less than €30 at most hardware stores or online shops.
Enjoying a "real camp meal"
If you are an experienced car or camper van camper, you can probably prepare everything on a camping stove that you can also prepare in the kitchen at home.
This skill is very useful, but that's not what this is about. This is about bratwursts, hot dogs, and campfire bread (Find my perfect campfire bread recipe here with and without yeast).
Get some skewers, some pre-cooked hot dogs and sausages (make sure you have extra in case some burn) and let the kids host their barbecue party.
If you want to have a little fun, get yourself some grill skewers. With one hand movement, you can roast both sides of a hot dog or marshmallow, and the kids love them.
Alternatively, you can make campfire bread, which my children also love. You can find the recipe for it in my article "3 loaves of bread you can bake in the wilderness without an oven".
If this is not possible due to dietary restrictions or other concerns, you should still try something that can be prepared over an open fire and let the children help as much as possible.
Recipe: Making S'Mores
S'Mores are becoming increasingly popular in Germany as well, and I would like to invite you to try this sweet treat with your children.
If you have the opportunity to make a campfire, let the children roast their marshmallows.
If not, you can improvise with a grill or roast the marshmallows in the oven beforehand so that the children can assemble the S'Mores themselves.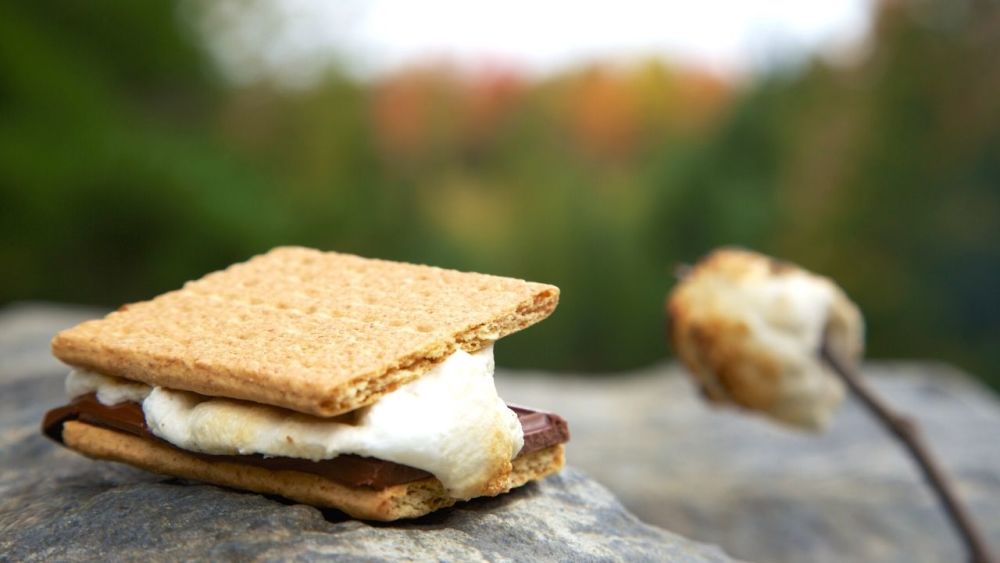 Here is the recipe for S'Mores
Ingredients:
Marshmallows
thin chocolate flakes
whole grain butter cookies
thin long sticks
Preparation:
The marshmallows are skewered on sticks or grill skewers and roasted in the fire pit. Be careful to not let them burn. Keep a safe distance from them while they sizzle in the embers.
When the marshmallow has turned golden brown and increased in size, it is fully cooked. A butter biscuit is then topped with a chocolate square, followed by the marshmallow, and finally another butter biscuit.
Recipe: Stuffed Banana with Kinder Chocolate Bar
Just as delicious and even with fruit is the filled banana with a Kinder Riegel.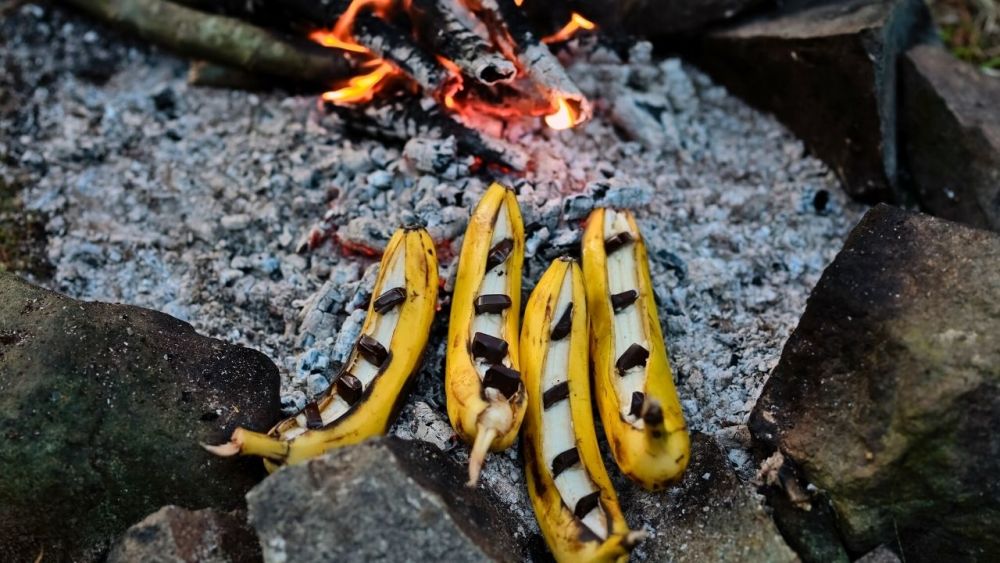 Ingredients:
It doesn't take many ingredients to make this treat. One banana and one Kinder chocolate bar per person are enough.
Preparation:
The banana must not be peeled beforehand. Simply cut the bananas in half with a knife. Be careful and make sure not to cut the banana all the way through.
Then you take the Kinder Riegel and place it inside the sliced banana.
Put the bananas in the embers. Wait for about 8–10 minutes until the chocolate has melted.
Then simply place it on a plate and enjoy directly from the shell with a small spoon.
Recipe: Baked Apple with Sugar and Cinnamon
This delicious apple will stay in the children's memory. And you don't even need aluminum foil, like with other recipes.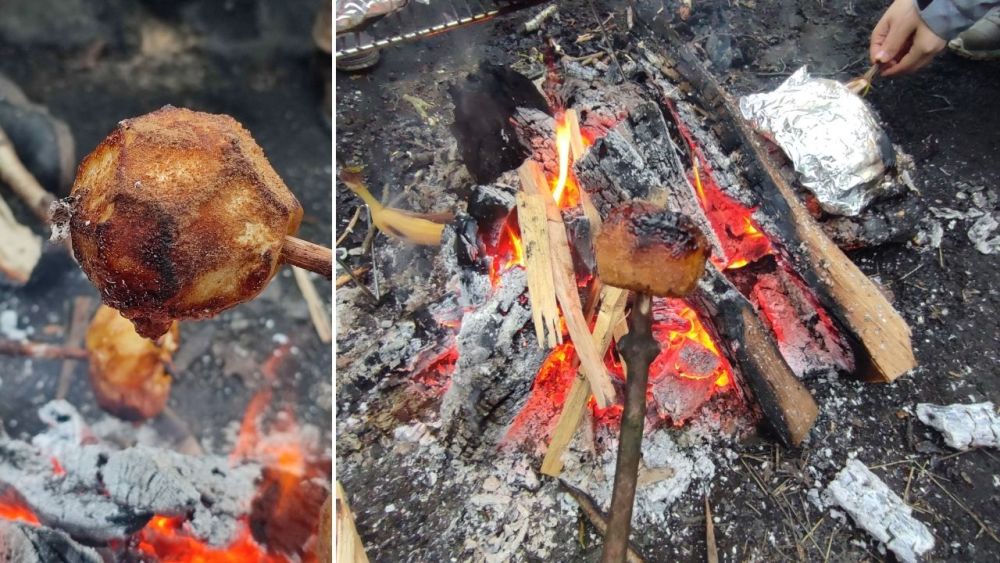 Ingredients:
an apple
some cinnamon and sugar
skewers
Preparation:
Peel the apple
Mix cinnamon and sugar on a deep plate
Roll the peeled apple in it
Hold the apple over the campfire until the apple becomes soft and the sugar caramelizes
Make bedtime as similar as possible
Prepare the sleeping places with sleeping bags, stuffed animals, blankets, and all other amenities that the children require.
If the little ones want a night light, you should decide whether to provide them with a battery-operated light or if they will feel comfortable with the porch light on.
The most important thing is that they go to the bathroom again, brush their teeth, and then go into the tent. Do it roughly the same way you would be on a real camping trip.
Stay flexible, acknowledge your children's wishes
Remember that the afternoon and evening is for the children.
You want to inspire them and show them how much fun camping can be.
Sure, you won't be able to leave the light on in the forest, but maybe that's exactly what needs to happen for camping not to be so terrible.
If your children usually go to bed at a certain time, the excitement of camping may keep them awake longer than usual.
Improve your camping adventure on a weekend, so they can stay up longer.
If you don't typically consume sugar before going to bed, make an exception so that you can eat S'mores or chocolate banana.
And occasionally, it just won't work out. Maybe the little ones are too overwhelmed and need to spend the night in their bed. That's okay and no one should be forced.
You want it to be fun and for the kids to look forward to real camping, not for them to realize that it's scary.
Conclusion
Camping in the garden can be a beautiful tradition or the beginning of something even bigger and more exciting.
Also consider what made camping exciting for you in your youth, and do everything you can to recreate that in your backyard.
Have fun camping!

Was this guide helpful?
11 people found this guide helpful.
5.00 out of 5 points (11 Ratings)