Back to german article
8 Tips for Leading a Group Hike
Here are his best tips for a safe and fun group hike. The top priority is to ensure that everyone will have a good time.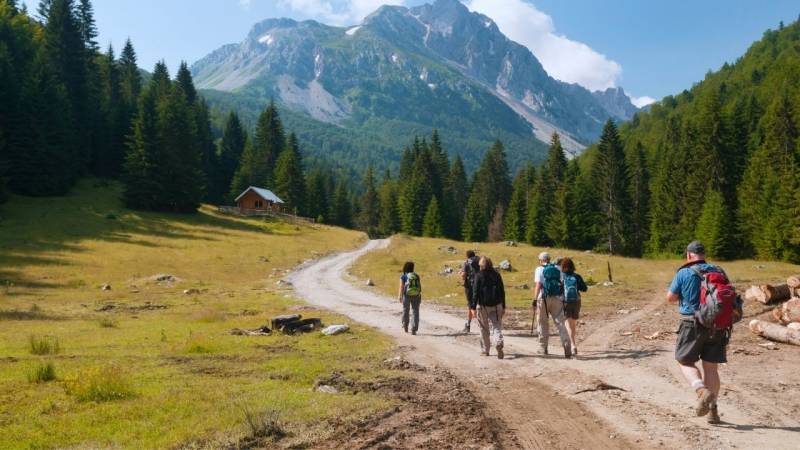 ---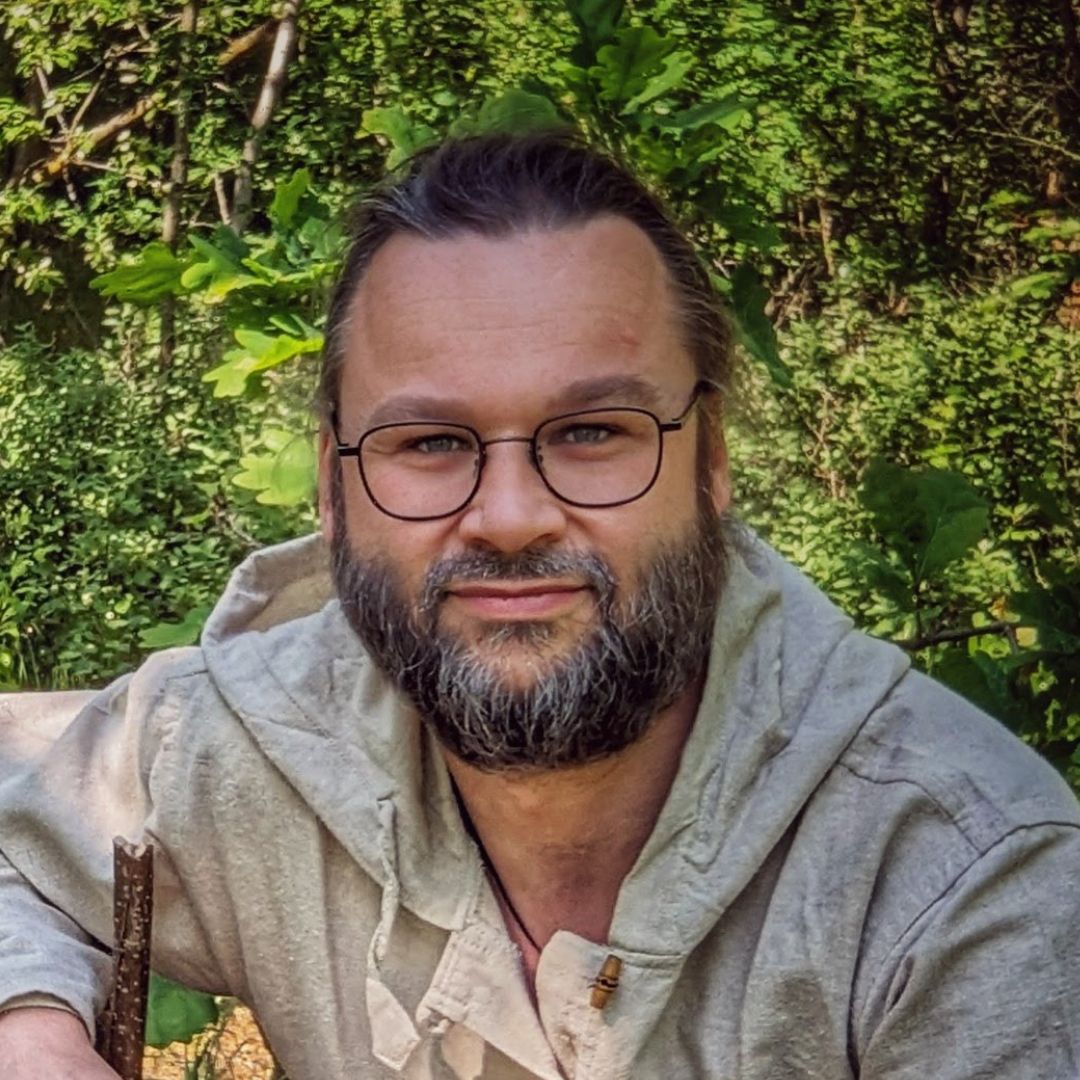 ---
👉 The key facts from this guide
Choose the right destination: Plan a route with a good effort-reward ratio, and be flexible in your expectations.
Don't neglect preparation: Discuss the plan with all participants and check the equipment before starting.
Let people use their abilities: Share group equipment and assign tasks according to suitability, and give everyone the chance to try different tasks.
Select the right group size: Keep it to five or fewer people, and consider bringing another experienced hiker.
Establish your leadership role: Explain why you're doing something and involve others in decision-making.
Check in often: Ask about the well-being of participants, adjust loads and responsibilities, and use snack breaks to boost morale.
For me, it is always a pleasure to introduce my friends to nature.
And I particularly enjoy it when they are (still) not hikers.
What I have noticed in other people: Experts in climbing peaks or fire drill professionals are not necessarily successful experts when it comes to leading groups.
It takes a good amount of interpersonal skills for you to take the lead of a successful group hike.
The top priority is to ensure that everyone - including you - has a good time.
Here are his best tips for a safe and fun group hike.
Choose the right destination
Save the epic ascent for another time. If you put too much pressure on new hikers, they will hike once and never again.
Instead, plan for everyone to learn something and have fun. That sounds like amateur sports, but it works.
Choose a route with a good balance between effort and reward: Good views, swimming spots, and easy kilometers rarely disappoint.
The pace of the group may not be as fast as you are used to. But that's okay because you have more time to look around and enjoy the scenery.
Be flexible in your expectations and have a few backup plans in case you need to adjust your route to match the group's performance level.
Don't neglect the preparation
Before you set off, you should sit down with your friends and discuss the plan. This way, everyone is on the same page and knows what to expect.
It is a promising idea to check everyone's equipment as soon as it is packed: You would rather not realize on the first night that your buddy didn't bring a sufficiently warm sleeping bag.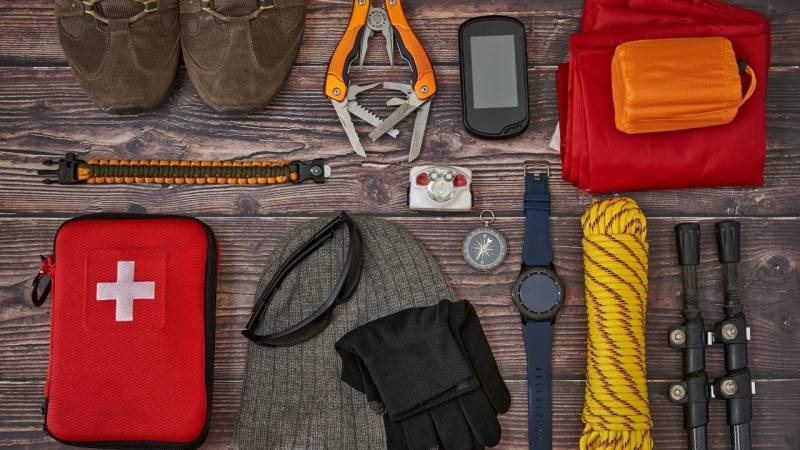 Or that you have to carry additional equipment in the end because someone packed 20 kilograms of stuff that they could have left at home.
Always pack extra clothes in your backpack - someone will definitely get cold at some point.
Let people be with their abilities
Some campers are the better pack mules, others are the better cooks and bring along recipes. Divide the group equipment and tasks according to suitability, not numerical equality.
If you have time, give everyone the opportunity to try out different tasks.
Choose the right size of the group
Pay attention to five or fewer people. Otherwise, it is difficult to keep track of the mood of each individual.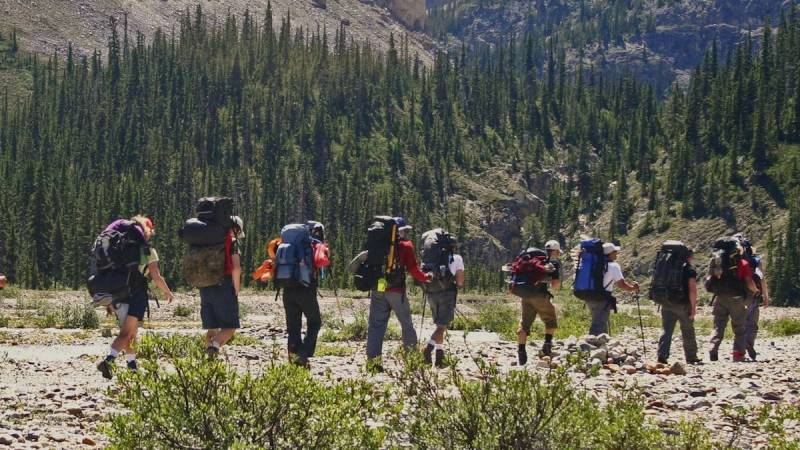 It can also be useful to bring along another experienced hiker so that you are not the only one responsible for navigation, treating blisters, and carrying the group's equipment.
Define your leadership role
If you explain why you are doing something, others will be involved in the decision-making process.
In addition, they can acquire important skills that enrich their time in nature and help them become great hiking partners.
Sign up frequently
Ask your participants: Do you enjoy it? What difficulties do you encounter?
Adjust loads and responsibilities accordingly.
Take individuals aside for a chat when they become quiet towards you. In case of doubt, a timed snack break can work wonders to lift the mood.
Self-learning and Support
In situations where little is at stake (e.g., when setting up a tent in good weather), newcomers should be allowed to make mistakes. Trial and error is a good teacher.
Small exercises (e.g., hygiene, nightly toilet visits, etc.) help others to feel comfortable.
Going to the toilet in the woods can be intimidating for many beginners, and they may feel embarrassed to ask about it. Incorporate some educational conversations into the agenda - these are also good opportunities for everyone to take a break while hiking.

Was this guide helpful?
6 people found this guide helpful.
5.00 out of 5 points (6 Ratings)