Back to german article
Stop wrestling with your tent: What beginners need to know about setting up a tent.
No matter how impressive the technical specifications or how modern the materials are - your tent is useless if you don't know how to set it up.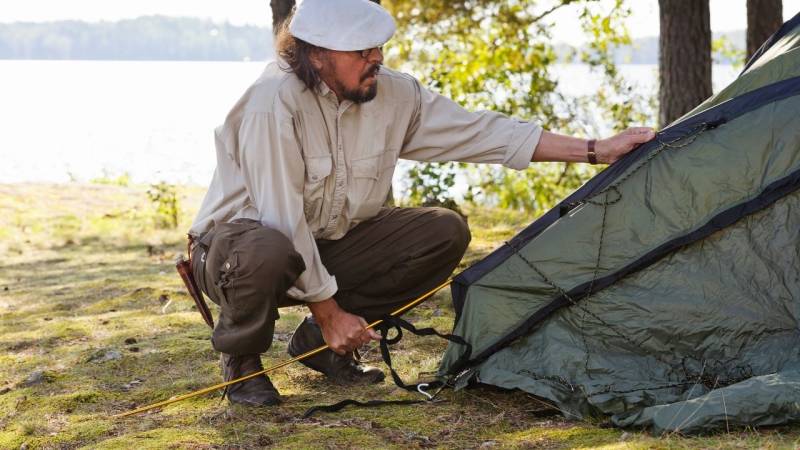 ---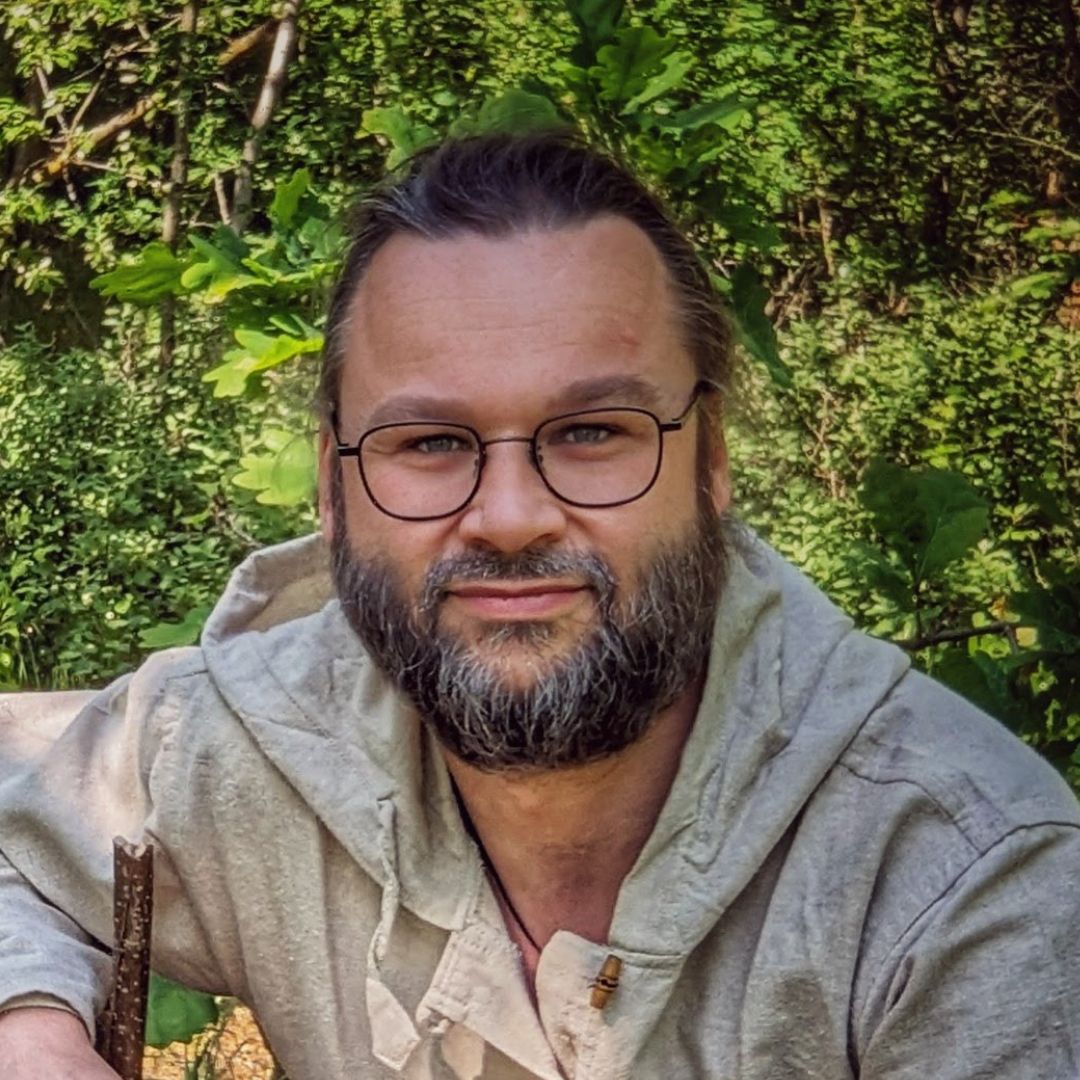 ---
👉 The key facts from this guide
Practice setting up the tent at home first to avoid problems in the field.
Find a good campsite: flat, smooth, well-draining, and free of hazards.
Prepare everything: lay out the tent footprint and tent body, pay attention to doors and wind direction.
Assemble the poles carefully and attach them to the tent body.
Pitch your tent: connect all parts and corners, secure buckles and clips, tighten straps.
Secure your tent: stake out all corners, align pegs, tighten guy lines.
So you've bought your first tent?
Congratulations!
No matter how impressive the technical specifications or how state-of-the-art the materials are, your tent is of no use to you if you don't know how to set it up correctly.
While each tent model has its setup, the following six steps are fundamental principles that will allow you to have a safe, dry, and comfortable night in nature.
Practice at home first
Imagine the following: You arrive at the camp in the twilight after a long and exhausting day of hiking.
You can't wait to settle down with a bag of pasta and tomato sauce. You need the energy now to crawl into your sleeping bag and spend the night.
So you put down your backpack and take out your tent.
Twenty minutes later, you're still fumbling with a tangle of bars. Your fingers are already numb as night falls.
You're starving, and your tent is heaped on the ground. Damn!
Maybe you should have planned ahead.
The perhaps most important tip: Never set up your new accommodation for the first time in the field.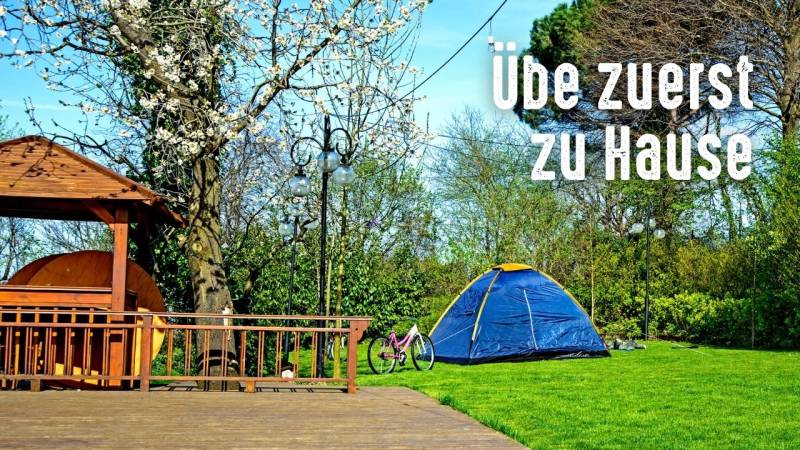 Some tent setups are more complicated than others, and even the most spatially gifted backpackers may need to experiment a bit before understanding the construction.
It is better to go through this process well fortified in your living room or in your garden, rather than in the camp where the game begins, and the conditions are rough.
Some manufacturers even offer YouTube videos with assembly instructions.
Before you set off, you should pack up your tent again and make sure that all parts are present.
Note: Not all tents come with pegs, and some only have flimsy pegs.
Find a good storage space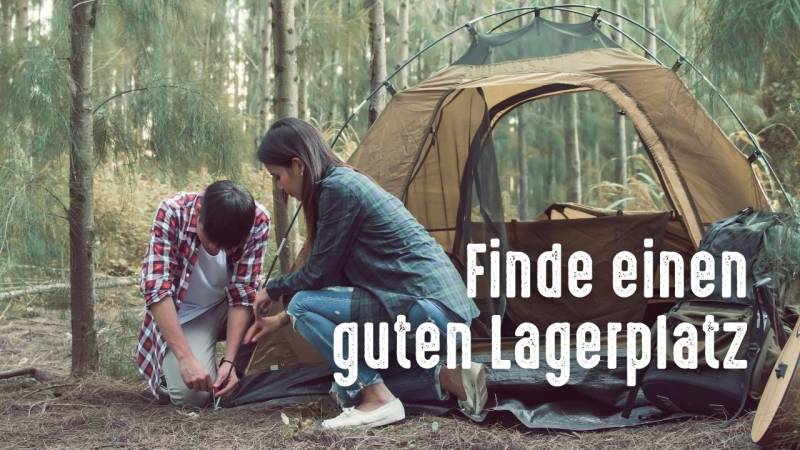 The choice of the right place for the night is a fine art.
In general, you should seek a flat, smooth surface such as compacted soil.
Avoid depressions where water could accumulate in case of a rain shower, and instead look for well-drained areas.
Don't forget to look out for dead branches or other potential hazards before setting up your tent.
And prepare everything.
First, lay out the tent footprint or groundsheet in the direction you want to sleep.
Not all tents come with a tent footprint, but they are very useful for protecting the tent from rough ground, rocks, and cacti. They also provide an additional layer of protection against moisture.
Place your tent body on the groundsheet, paying attention to the position of the doors. If it's windy, you may need to weigh down the corners with stones or stake them down beforehand.
And in general, it is advantageous to set up the entrance facing east. Then the windy west side is at the back of the tent.
Assemble the bars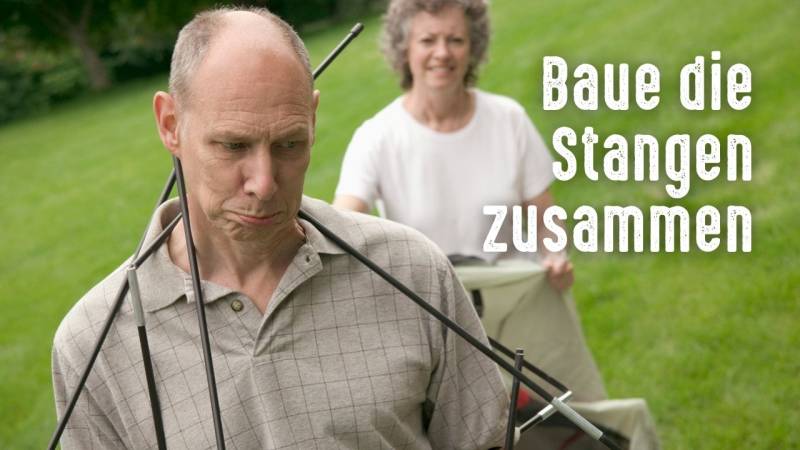 When assembling the bars, insert each piece individually. Avoid throwing the whole thing in front of you so that it snaps together.
This could not only result in your partner poking an eye out, but also increases the likelihood of the sticks breaking or the rubber cord snapping.
If you assemble the bars section by section, it ensures that each part fits properly and the ends of the bars are not damaged.
Regardless of whether your tent has pole sleeves, grommets, or clips for attachment to the tent body, it is helpful to set it up with a partner.
Stand in the opposite corners of the tent while inserting the poles.
Set up your tent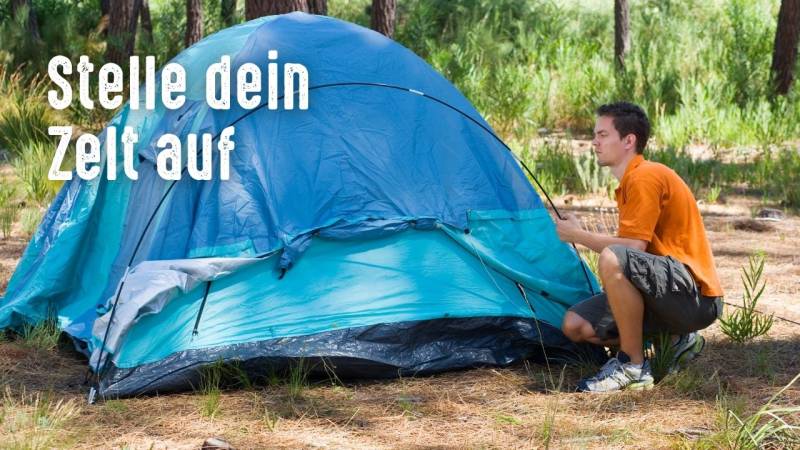 This step depends on the construction of your tent.
Make sure to assemble all parts and corners correctly, secure all buckles and clips, attach the outer tent, and tighten the straps and guy lines to make it taut.
Tip: Find more guides on camping, caravanning, and outdoor activities at campingkultur.net
Secure your tent
Especially when bad weather is forecasted, your tent must be bombproof.
When I started camping, I saw my tarp fly away several times at night. You would rather not experience that in the rain.
So, mark all corners and align the pegs towards the tent to ensure maximum stability.
In hard ground, carefully drive the pegs into the ground with a stone.
You may need to adjust your setup slightly to drive the pegs around rocks and roots. In winter, you use deadman anchors.
Tip: Roots and trees are even better than herrings for attaching the ropes.
Align and tighten all guy lines to protect your tent from gusty winds.
---
If you follow the basic procedure for setting up a tent, almost nothing can go wrong. I wish you good luck.
And when you dismantle your tent, you must store it correctly or even clean it.

Was this guide helpful?
13 people found this guide helpful.
5.00 out of 5 points (13 Ratings)