Back to german article
The Billy Pot by Zebra - a wonderful Bushcraft cooking pot for the campfire
The Zebra Billy Pot is the ideal camping and bushcraft companion. This stainless steel made bushcraft cooking pot is both durable and portable.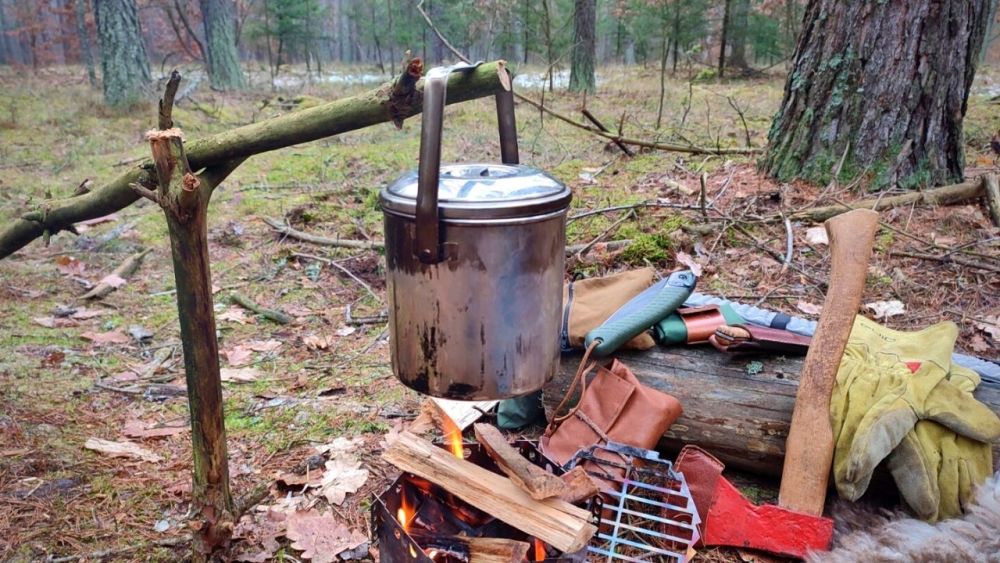 ---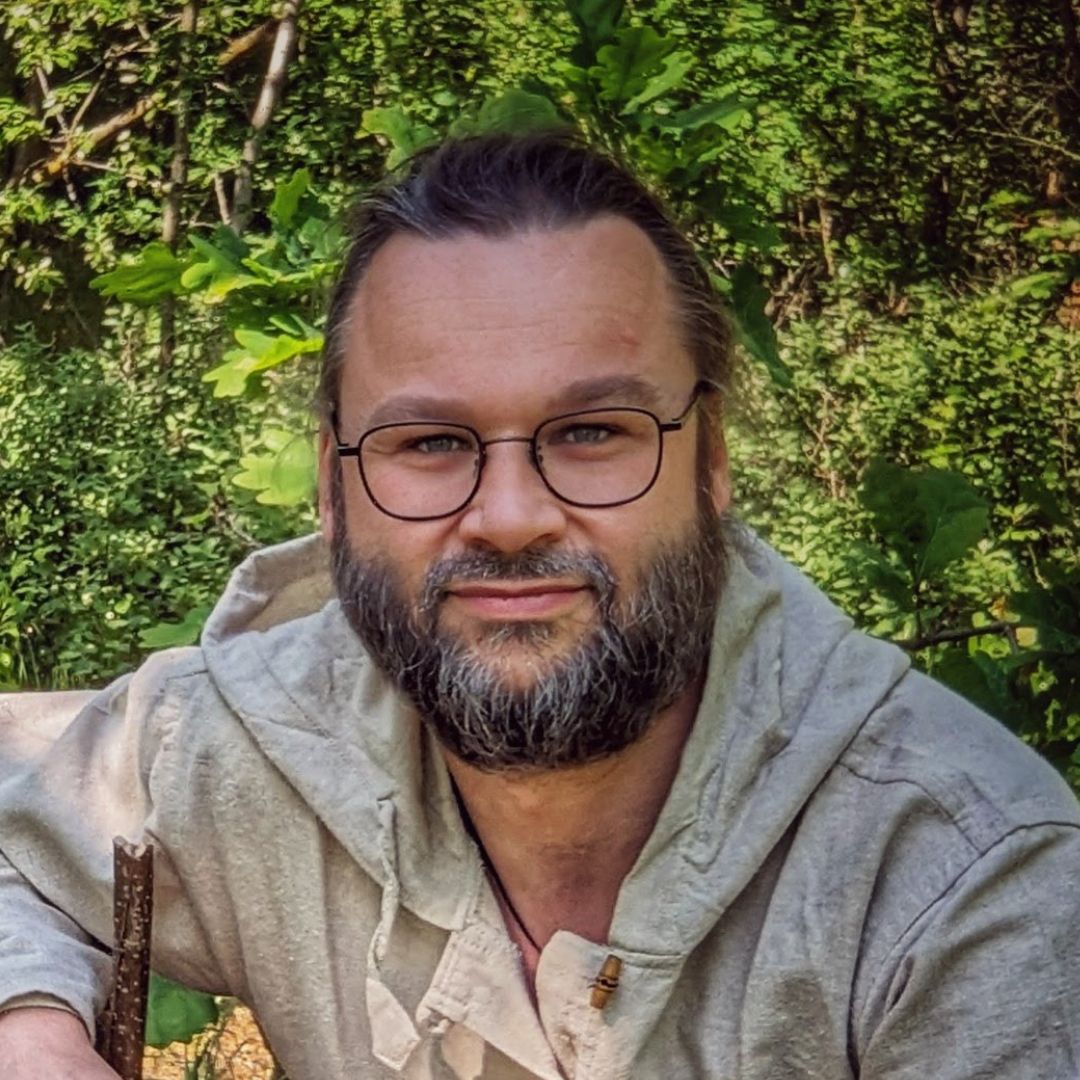 ---
👉 The key facts from this guide
The Zebra Billy Pot is a durable and portable stainless-steel cooking pot, ideal for camping and bushcraft. It is ready to use immediately and comes with an insert that can also be used as a plate.
The pot is available in various sizes (10 cm, 12 cm, 14 cm, and 16 cm), allowing you to choose the size that suits you. The 14 cm Billy Pot is a good choice for individuals or small groups.
The Billy Pot is sturdy and can withstand high temperatures without deforming. It can be used directly on the fire or over the fire using a pot suspension or a tripod.
Some disadvantages of the Zebra Billy Pot are its weight and the lack of measurement markings inside the pot. Additionally, it does not have a special spout, which makes pouring a bit more difficult.
Despite these minor drawbacks, the Zebra Billy Pot is a reliable and versatile cooking pot suitable for all outdoor cooking needs.
In the great outdoors, there are many useful materials and cooking utensils, which, however, differ in quality and equipment.
It can be difficult to find the right pot for your needs.
The Zebra Billy Pot is the ideal camping companion. This bushcraft cooking pot made of stainless steel is both durable and portable, providing you with comfort and peace of mind when you're out in nature.
Stop struggling with cooking over an open fire - read my review of the Zebra Billy Pot now.
I love cooking on the campfire
There is nothing more beautiful than sitting comfortably by the fire and cooking a delicious little outdoor meal.
When I started with Bushcraft back then, this pot was my favorite. I had been eyeing the Zebra Billy Pot for a while.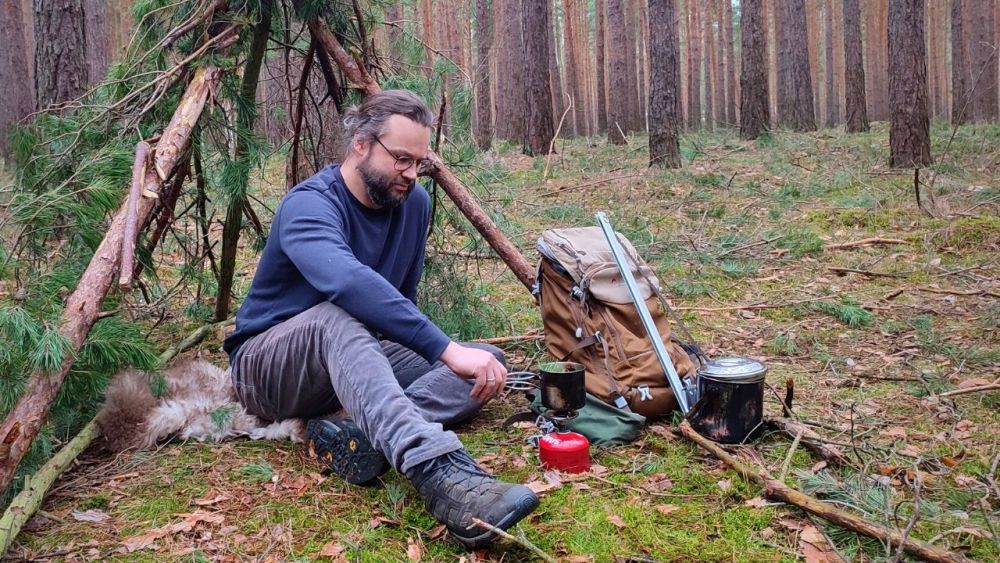 Great thing is that you can get the Billy pot in different sizes, just the right size for you. It is available in sizes 10 cm, 12 cm, 14 cm and 16 cm.
At first, I didn't know what size to get. For just myself, the small version with a diameter of 10 cm would have been enough.
But I waited a little longer because our family vacation was coming up. And then I decided on the 14 cm Billy Pot. The vacation was a great opportunity to finally try out the new pot.
The Billy Pot is a classic
The Billy Pot is a classic, an original of its kind. A truly solid cooking device. I understand why it has been so popular for decades among all those who love Bushcraft.
I have chosen the 14 cm model because the pot has a good size for cooking and cleaning for me. It is large enough to prepare soups or meals and at the same time suitable for eating the meal directly from it.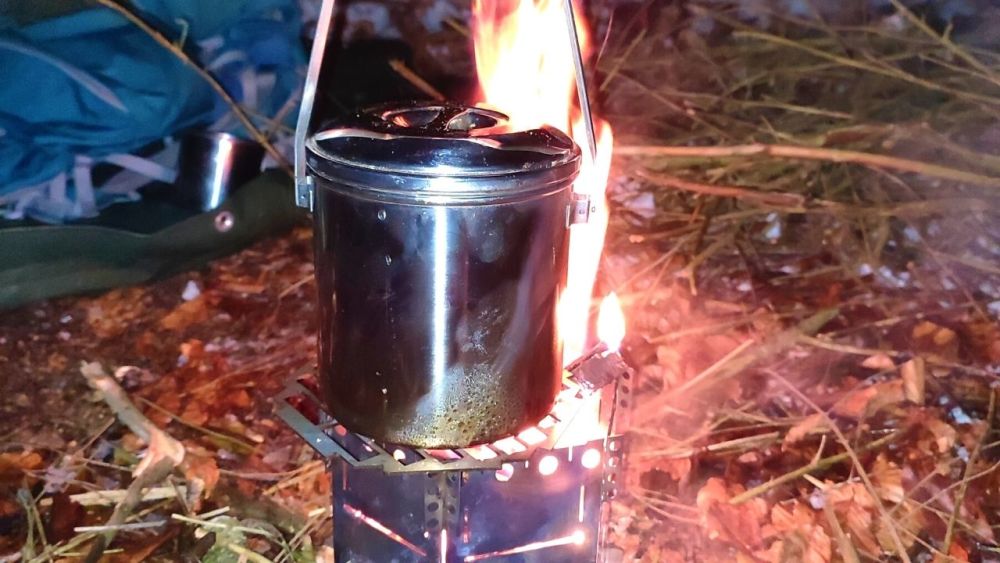 With larger pots, you have the advantage of being able to boil more water, which is generally important. This way, you always have more water ready for you.
If you run a lot, but keep in mind that the larger pot requires more space in your backpack. Maybe it's better suited for camping when you're on the road with your car.
Or if you are traveling with several people. For a larger group, the largest Billy Pot with 16 cm is probably the best choice.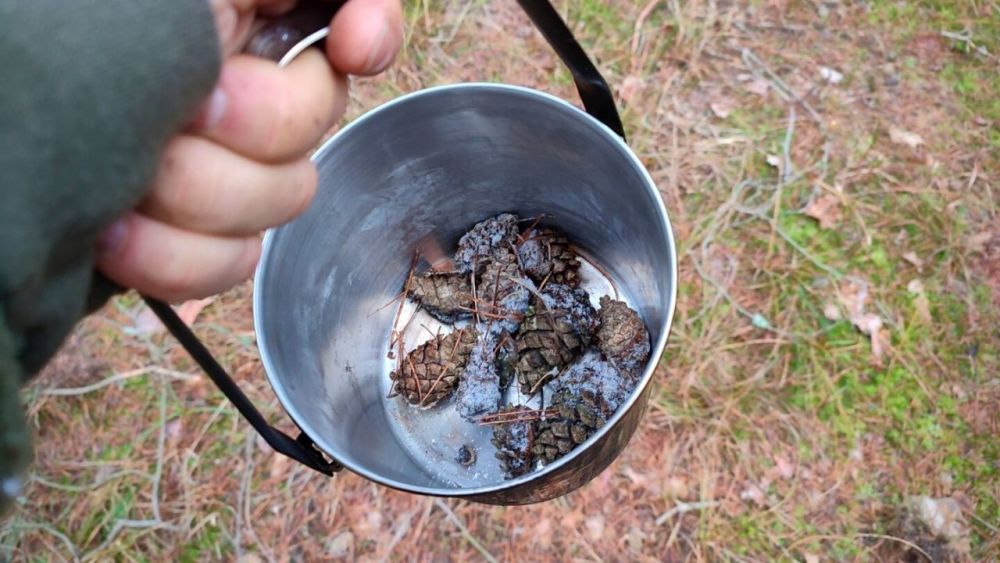 Ready for immediate use
The Zebra Billy Pot is ready for use immediately. What's really practical is that it comes with an insert. By the way, you can also use this insert as a plate. Or for steaming vegetables. However, it's not absolutely necessary. If you prefer to save weight, leave it at home.
The lid clips, which are also included, secure the handle. You can also use the Billy Pot as an oven by placing it on the Hobo.
These brackets are intended to keep the handle out of your way and secure it. But be careful: they get damn hot on the fire.
However, since I do not use the Zebra Billy Pot as an oven, I have removed the brackets.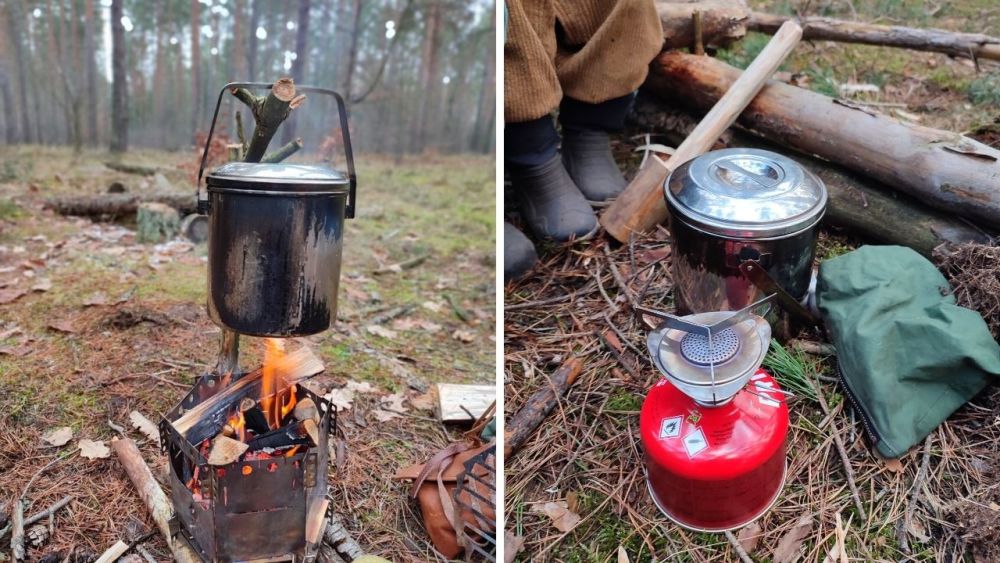 Lid and Handle of the Billy Pot
Overall, the pot is beautifully simple. No frills, a clear shape, and the material is made of high-quality stainless steel. It is manufactured in Thailand.
The lid has a recessed handle. While packing, this is a clear advantage, but this type of handle makes it difficult to remove the lid because you can't grip it well when it's hot.
The lid fits perfectly, but not completely tight on the pot. This is better when cooking, so that steam can escape. But be careful not to tip over the pot; otherwise the lid will easily fall off.
The handle is solid and flat, not like a thin wire handle. A notch in the handle helps to center the pot while it is hung on a pot hanger or tripod.
The use in firefighting
I have used the Billy several times on tripods, pot hangers, etc. over the fire. Furthermore, directly on the fire. When boiling water and soups, the pot did not deform due to the heat. (cheap pots can deform under extreme heat.)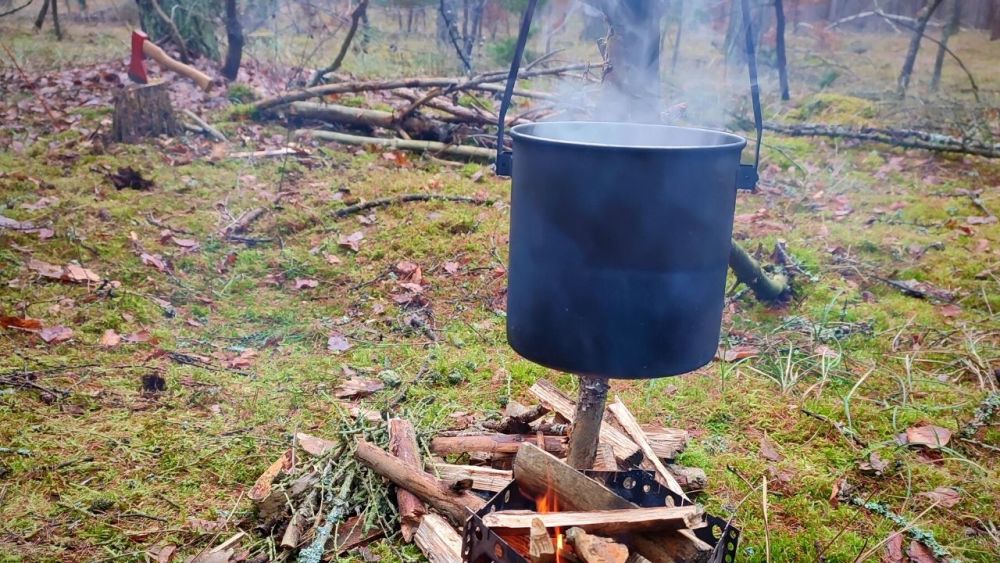 I like to use the Billy Pot a lot, which inevitably causes it to get soot on the outside. It's best to bring a small bag to pack it separately, so it doesn't dirty your equipment.
As long as it's still clean, use it to store food like noodles or rice, so you don't have an empty space in your backpack.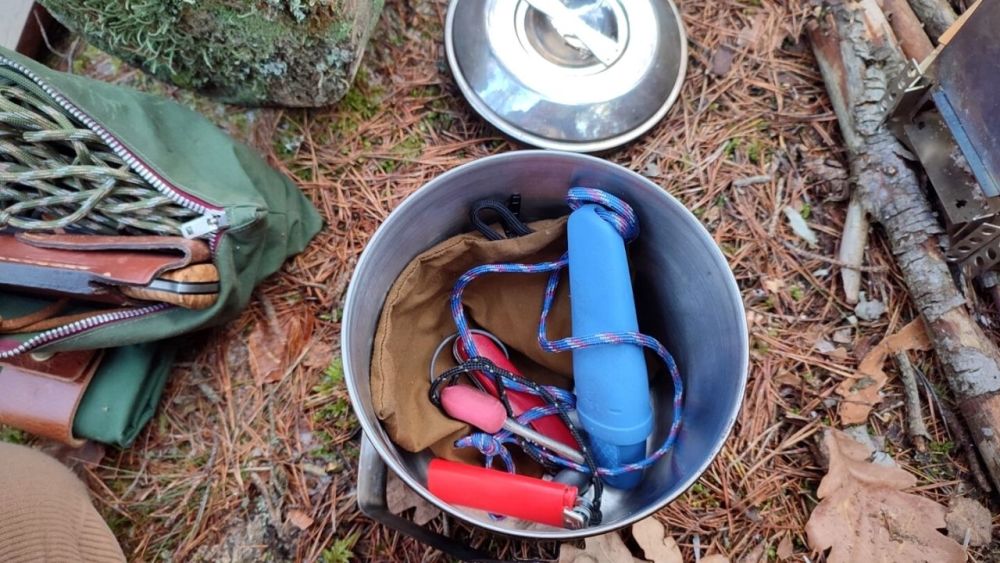 The disadvantages of the Zebra Billy Pot
Because the pot is solidly and high-quality processed, it has a higher weight than perhaps similar pots. But for that, it does not deform as quickly and is stable. However, for some who are on foot for a long time, this can be a real disadvantage.
As already mentioned, the clips that hold the lid in place are rather unnecessary for me. But maybe you can make good use of them.
The Billy Pot does not have a special spout, which would make pouring easier. Additionally, it does not have any measuring marks on the inside of the pot. Some may also miss the handles on the sides, which this Zebra pot does not offer.
Bonus: Build your own pot hanger for the Billy Pot
I know of a fantastic pot hanger that will make your life easier in your camp.
Here you can see them in a short video:
Conclusion about the Zebra Billy Pot
For me, the Zebra Billy Pot is an ideal pot and container when I want to cook something while Bushcrafting or camping. To boil water or make a cup of tea. And of course, perfect for preparing stews and soups.
The pot is not too light, but it is stable and solid. It does not tip easily, and you can hang it over the fire easily thanks to its handle.
Its design is simple and primitive. It is sturdy, and the stainless steel is of high quality.
Daten aktualisiert vor 13 Stunden
In my bushcraft equipment, the Billy Pot has been a permanent fixture for several years now.
I have never felt the need to buy another pot and can really only recommend it to you.

Was this guide helpful?
16 people found this guide helpful.
5.00 out of 5 points (16 Ratings)