Back to german article
5 great survival trainings in Germany 2023 [with prices]
Are you also intrigued by the survival adventure under the open sky? Then check out these five survival trainings and become a survival artist yourself.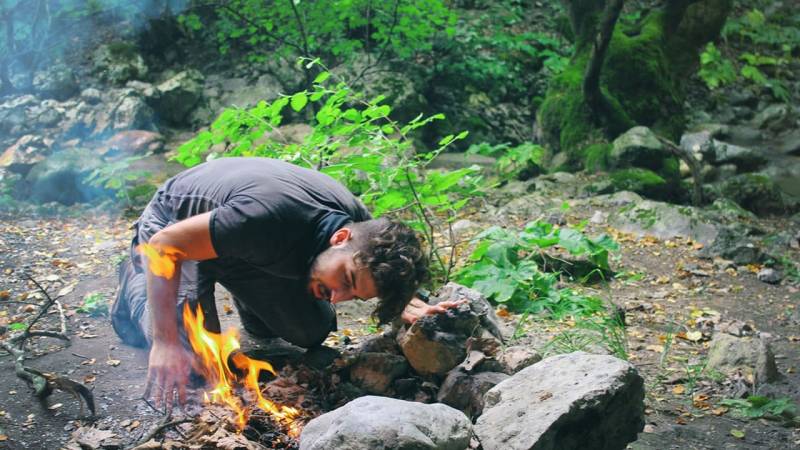 ---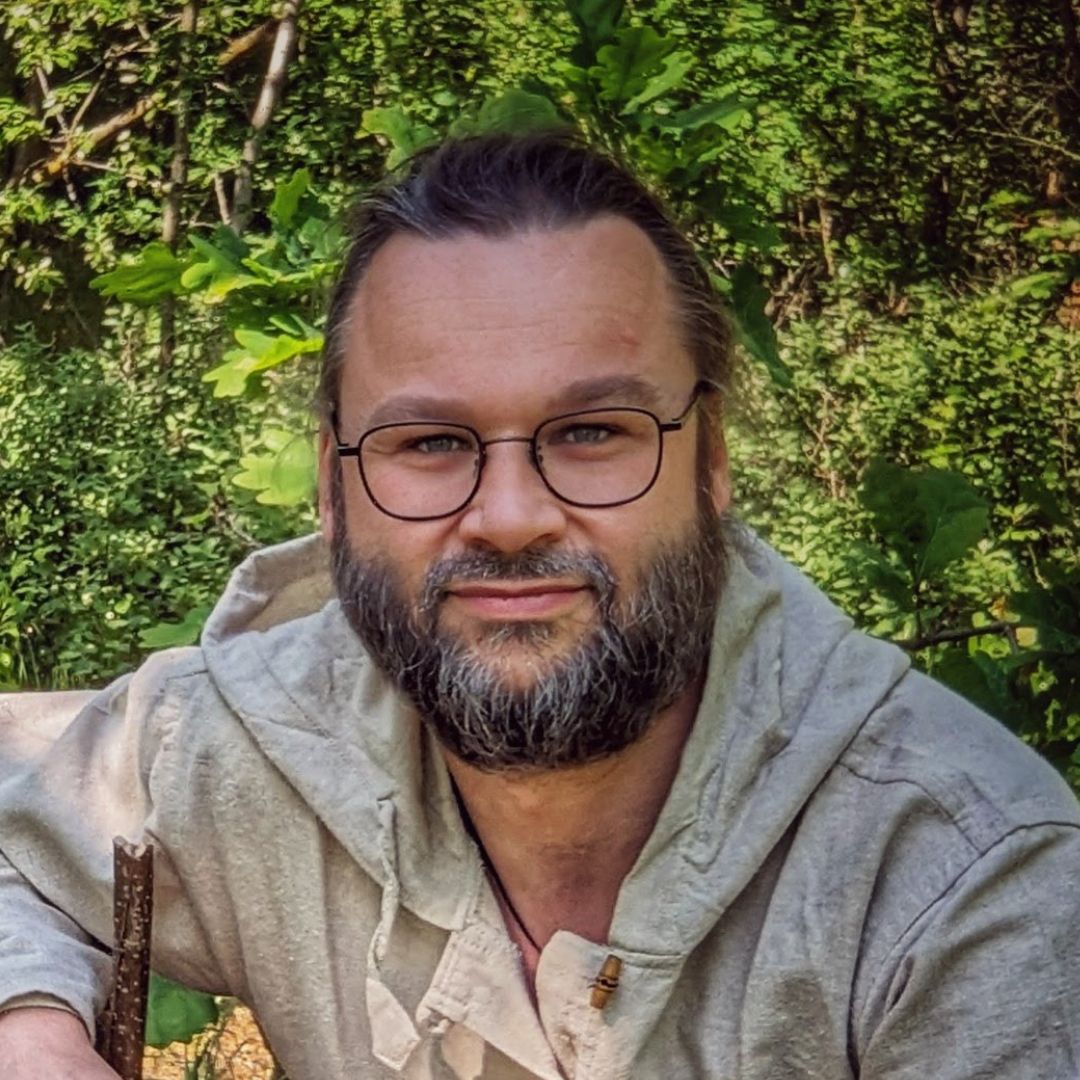 ---
👉 The key facts from this guide
Survival trainings offer the opportunity to learn and improve basic survival skills.
Survival means working with what nature provides and creatively and strategically ensuring that one can survive the days and nights.
Survival trainings offer an intense and practical experience to improve one's skills in the wilderness.
Survival trainings include various techniques such as fire making, water purification, food procurement, shelter building, navigation, knot tying, first aid and survival medicine, weapon and trap construction.
Survival trainings provide a safe and controlled environment to learn and improve skills.
Online trainings can also be an option to expand survival knowledge.
Is there anything more fascinating than surviving in the wilderness? A special kind of challenge.
An authentic encounter between humans and nature.
Equipped with only a few tools. No food, no tent, no luxury.
Survival means working with what nature provides. And being creative and strategic to ensure that you survive the days and nights.
What does it feel like? Alive, free, and exciting. It is the epitome of adventure. People like Rüdiger Nehberg, Ray Mears, or Lofty Wiseman have proven it: Survival in the wilderness is an experience that shapes.
Are you also intrigued by the outdoor survival adventure? Then check out these five survival courses and become a survival artist yourself.
1. SurviCamp in Berlin, Brandenburg, and the Black Forest
At SurviCamp, you will find one to several-day survival courses in Brandenburg and the Black Forest, conducted by Benjamin Arlet and his team.
The special thing about the survival courses are the types, such as:
Survival Compact: Survival training as a Microadventure (1 day, €99)
Survival Base Camp - Survival training (2 days, €219)
Survival Intensive: Advanced Survival Training in Berlin-Brandenburg (3 days, €349)
Survival Camp for Women (2 days)
Survival Camp for Families (2 days, €219 adult, €99 child)
Survival Camp for People over 50 (2 days, €219)
So whether you're a beginner, an advanced learner, or a family, you'll get your money's worth.
Survival legend Rüdiger Nehberg already visited Benjamin at the SurviDay, the adventure day all about survival.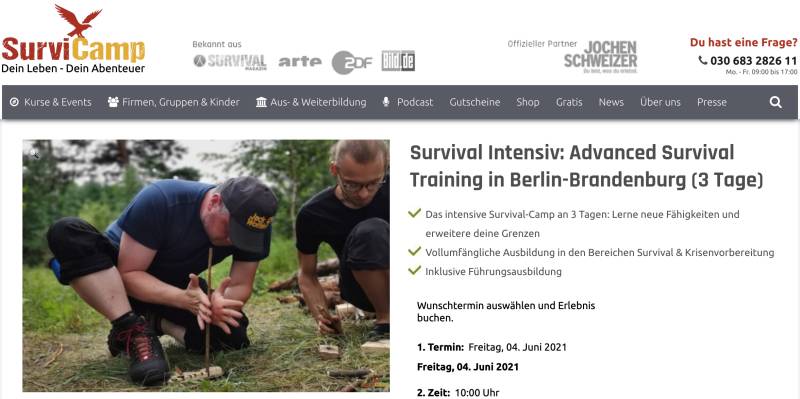 I really like the training book and the benefits for repeaters. For example, I enjoy attending courses multiple times because I learn something new each time.
Each rank in the training book has individual rewards and benefits for you. Most importantly, you will receive a SurviCamp patch for each rank you achieve.
This is what awaits you in most survival trainings at SurviCamp:
Basic and advanced fire-making techniques (fire drill, tinder production, etc.)
Find and prepare emergency food from animals, slaughter
Basic and advanced orientation techniques with and without a compass
Nighttime orientation
Overcoming terrain obstacles
Weapon and trap construction
Building an emergency shelter
Building a large camp for multiple people
Water procurement
Building tools and utensils
First aid and survival medicine
Knot tying
Filtering and disinfecting water
First aid in the forest
Proper actions in emergencies and rescue
Survival psychology, acting under stress
And if you're not convinced yet, then take a look at the fantastic reviews on ProvenExpert for SurviCamp - any doubts should disappear afterward.
2. Live the Wilderness
The 4-Day Survival Training by Lebe die Wildnis is an intense four-day training that teaches participants the basic skills they need to survive in the wilderness.
Here are some points that the training includes:
The training includes an introduction to the basics of survival, including making fire, water purification, food procurement, and shelter building.
Various techniques and tools necessary for wilderness survival will be taught, such as knife and axe skills, camp building, and navigation.
The training also covers navigation, making ropes and torches, and overcoming natural obstacles with a rope, improvised abseiling.
Practical exercises will be conducted to reinforce the skills and techniques that participants will learn.
The training also includes instruction in immobilization and carrying techniques for injured individuals.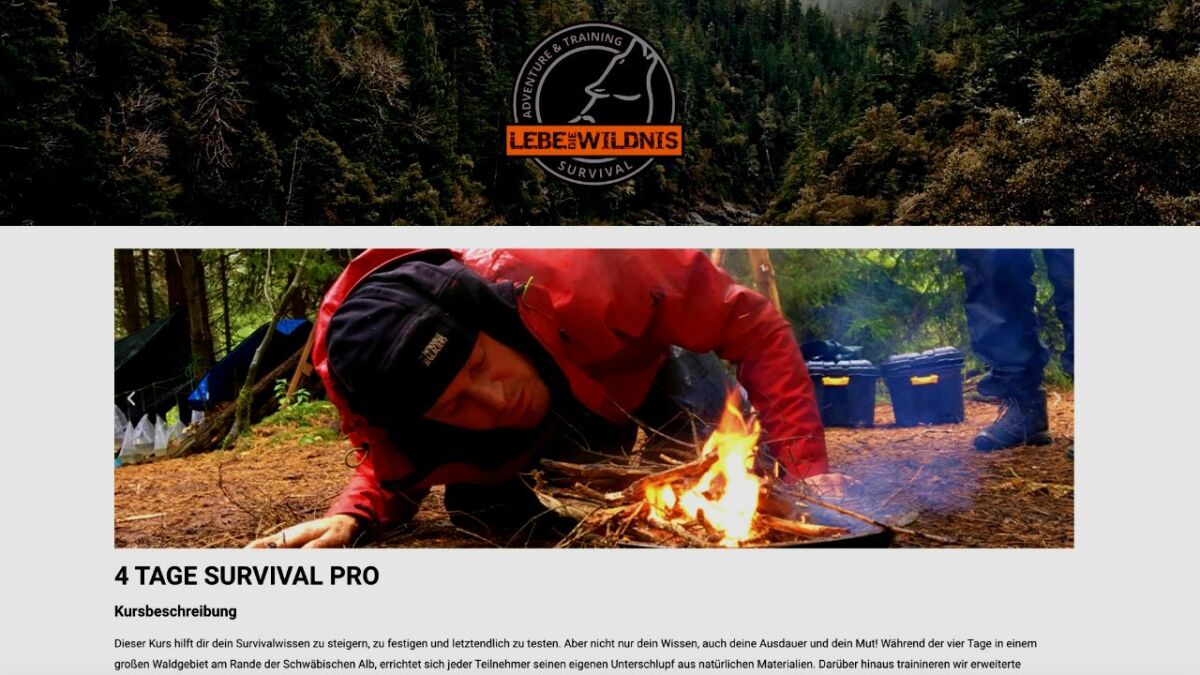 Some highlights and key points of the survival training are:
The training offers an intense and practical experience that allows participants to enhance and refine their wilderness skills.
Participants have the opportunity to work with experienced survival experts and benefit from their experiences and knowledge.
The training provides a safe and controlled environment for participants to learn and strengthen their skills.
Participants have the opportunity to challenge themselves and push their limits to enhance their wilderness survival abilities.
Overall, the Survival Training at https://lebe-die-wildnis.de/4-tage-survival-pro/ is a great opportunity to learn and improve basic survival skills and have an intense wilderness experience.
The cost is €399 and is completely justified for so much input. The course takes place with a minimum of 6 participants, maximum of 10 participants, participants must be at least 16 years old, accompanied by an adult.
3. Outdoor Survival Camp by Jochen Schweizer
Jochen Schweizer has a decisive advantage: you can start your personal adventure nationwide in Germany. If you are interested in learning survival strategies, you don't have to travel far.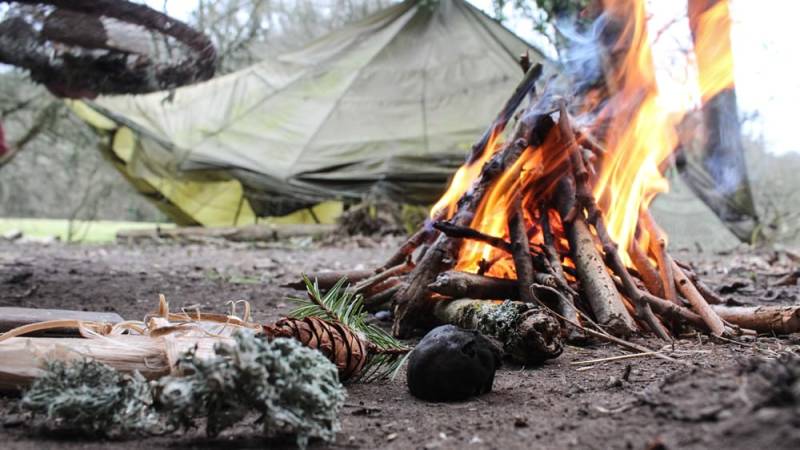 In the best case, you can even experience wilderness life in the forests of your homeland. The Outdoor Survival Camp lasts two days and one night and costs €164.90. You will learn all of this with Jochen Schweizer:
Orientation in the wilderness during day and night
Building an emergency shelter
Creating fire with flint stones
Knowing what you can eat in nature
How to obtain drinking water
Properly using and tying ropes
Providing first aid
Overcoming obstacles and rappelling
Building bridges and rafts
Archery
For even more adventure, take a ride in the expedition vehicle, which is also included in the package. Most locations offer free meals. You can book your adventure either directly on the Jochen Schweizer website or as a voucher on Amazon.
4. Personal Survival Training in Thuringia/Hesse by Team-Survival
Do you want a customized survival training tailored to your needs? Then head to the beautiful forests of Thuringia and Hesse.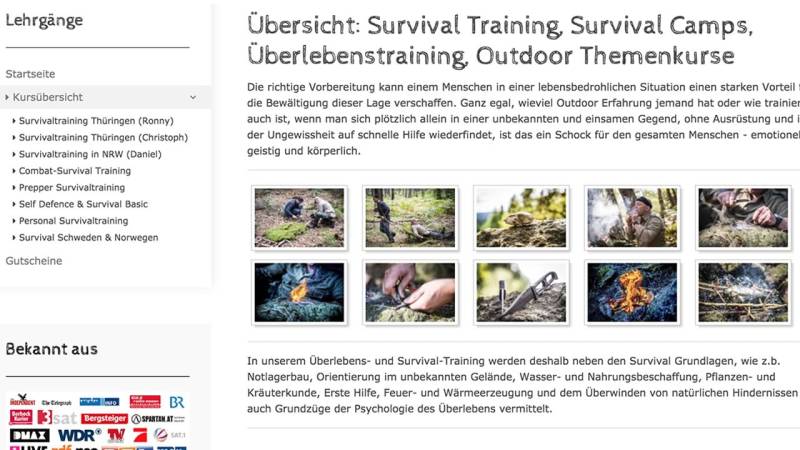 Ronny and Christoph professionally teach you all the knowledge you require for a brave encounter with nature. The two are true adventurers at heart and share their first-hand experiences and tips with you. With passion, they convey a wide range of knowledge to you. This includes, among other things:
Find and purify food and drinking water
Recognize wild herbs and useful plants
Orient yourself in the wilderness
How to build an emergency shelter
How to create fire
Provide first aid in nature
How to make traps and hunting devices for emergencies
Especially interesting about Team-Survival is that you will also be prepared for the psychological aspects of a survival adventure. To react correctly in every situation and be able to defend yourself in case of emergency, you will receive two additional crash courses from Ronny and Christoph:
Krav Maga (highly effective self-defense, even without a weapon)
the psychological foundations for survival in nature
The shortest duration for the Personal Survival Training is two days and currently costs 699 €. Each additional day costs 299 €. If you want to bring someone along for your personal adventure training, this person pays a one-time fee of 399 €.
Ronny and his team also offer more survival trainings. These are also worth a look and start at 149 € for two days and one night.
5. Survival Base Camp by Earth Trail
In Saxony, you can expect three days of intensive survival training at the Survival Base Camp (Basic).
Here you learn, on the one hand, to live harmonizing with nature and on the other hand, to survive exceptional situations in the wilderness.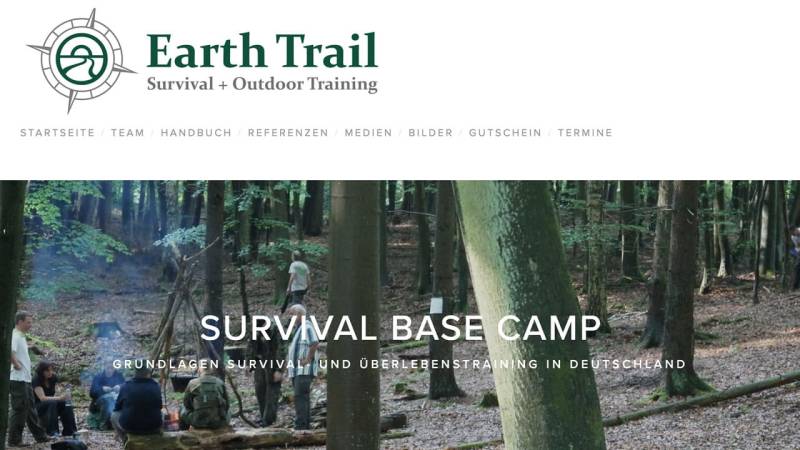 These points are part of the Survival Base Camp and include everything to prepare you physically and mentally for the challenges:
how to navigate correctly with a compass and map, but also find your way without tools
abseiling and crossing bodies of water
survival items and how to use them correctly
finding and purifying drinking water and food
how to slaughter animals and gut them properly
performing first aid and rescues
the psychological basics of survival
march planning
building emergency shelters
starting a fire without a lighter
harvesting natural materials like tinder
tying ropes correctly
If you invest 260 € (reduced price for students, unemployed, single parents, etc. is 220 €), you can learn the basics of survival from the very first step with the Earth Trail team.
Have you already gained some experience in the wilderness? Then visit the Survival Base Camp advanced and improve your skills for (surviving) in nature. Whether you're a beginner or advanced, here you will find the suitable training for your outdoor adventure.
Tip: Online Trainings
You would rather not take a vacation and you don't have a babysitter? Then participate in online courses.
I offer several of them, such as the "Survival Power Course". This is a FREE email course, and you will receive an email full of power knowledge for 7 days.
Or sign up for my year-long distance course "Wildimpuls", where you can have a fantastic time in nature and receive a new mission every week.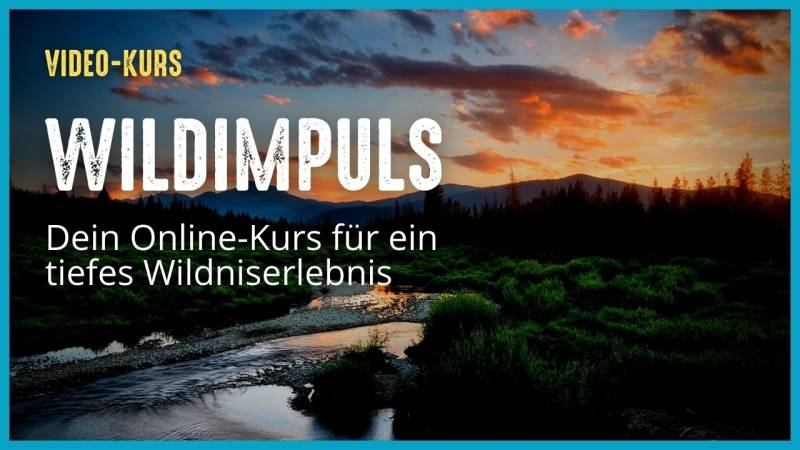 Conclusion
Survival knowledge is more than just the joy of minimalist survival in nature.
Thanks to your skills, you can, for example, handle unexpected extreme situations while hiking or even save lives in emergencies. And all without any equipment.
As survival expert Bear Grylls said:
"Have the right skills and the right attitude and you won't need much more."
Survival trainings are offered throughout Germany and are worthwhile in many ways. Because you not only get practical tips and valuable knowledge, but also get to know nature and yourself on a new level. And all of this with plenty of fun.
Did you also dream as a child of one day experiencing adventures?
Then a survival training is a great way to fulfill this childhood dream.
Adrenaline, pride, and unforgettable moments are the reward for your courage.
---
And now I would like to know if you would like to attend such a course?
Do you find any of the training particularly interesting?

Was this guide helpful?
23 people found this guide helpful.
5.00 out of 5 points (23 Ratings)