Back to german article
The 5 most important tools for your camping kitchen
Setting up a camping kitchen is easy if you know which appliances are most important. Here are the 5 most important cooking utensils you need.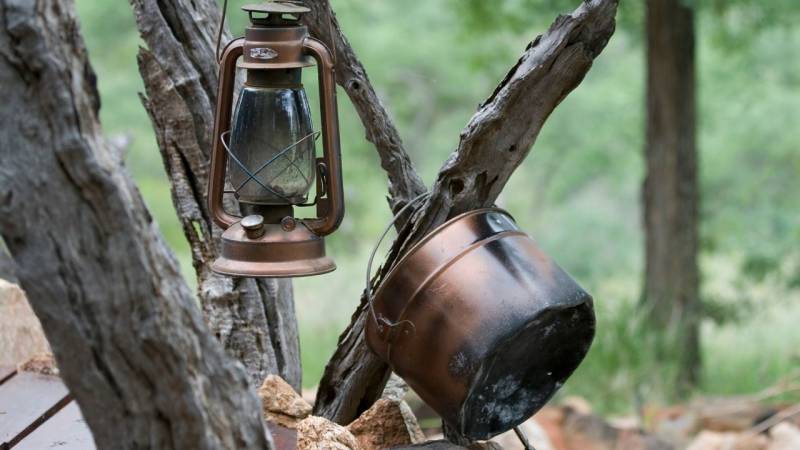 ---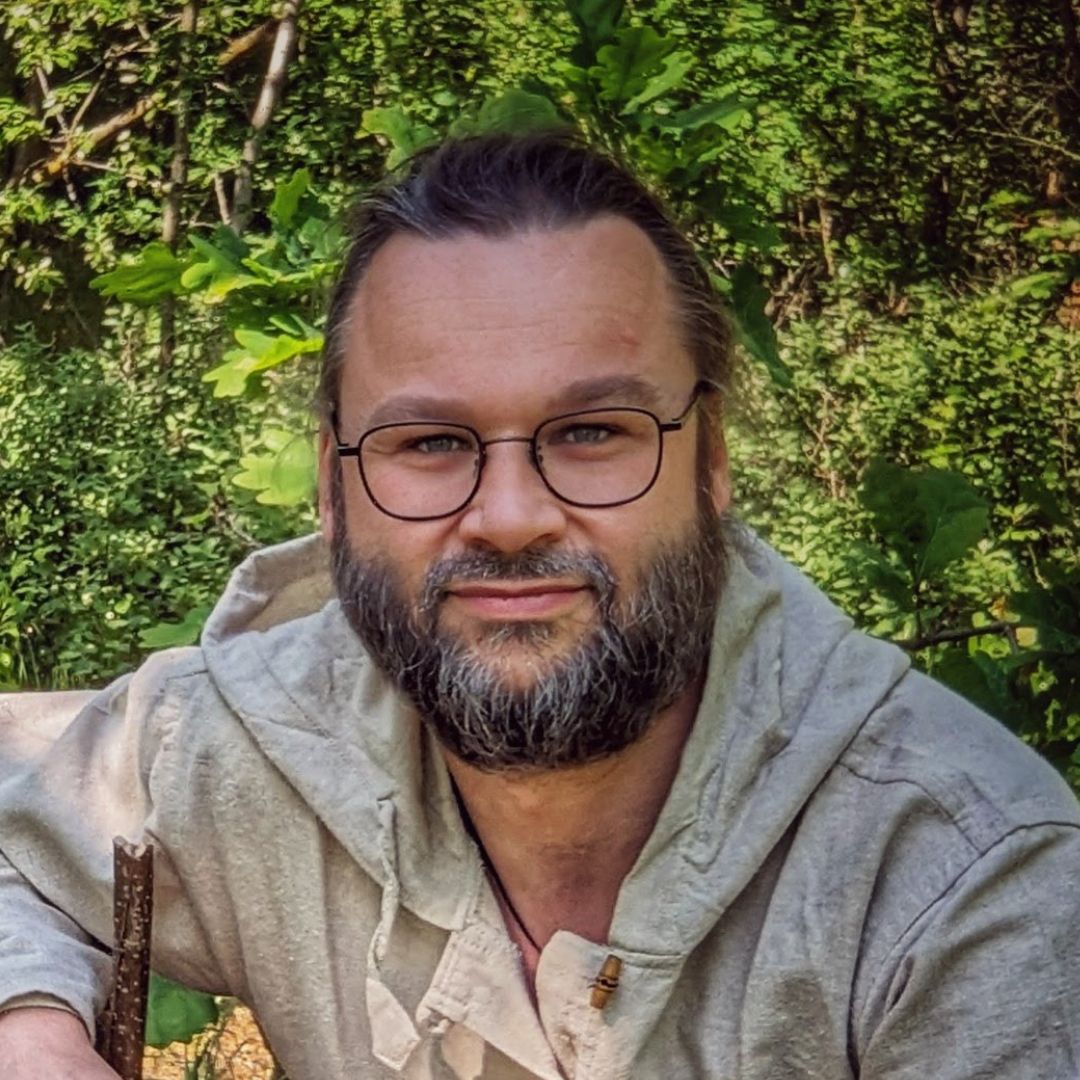 ---
👉 The key facts from this guide
A portable stove is a must-have for any outdoor kitchen to prepare food quickly and conveniently.
Check the fuel level of your stove and have extra fuel on hand.
A compact pot and cast-iron pan are sufficient for small camping kitchens, but pack more pots and pans for larger groups.
A cooler is used to store food and drinks to keep them fresh and cold.
Invest in a good camping lantern to have enough light while cooking and eating.
Use a printable checklist to make packing for your next camping trip easier.
When you go on a camping trip, you set up your campsite so that you can sleep, cook, and eat comfortably - just like at home.
Setting up a camping kitchen is easy when you know which appliances are most important.
In the future, you can equip your outdoor kitchen with additional appliances, but here are the 5 most important ones you need.
Cooker
A portable stove is a must-have for any outdoor kitchen.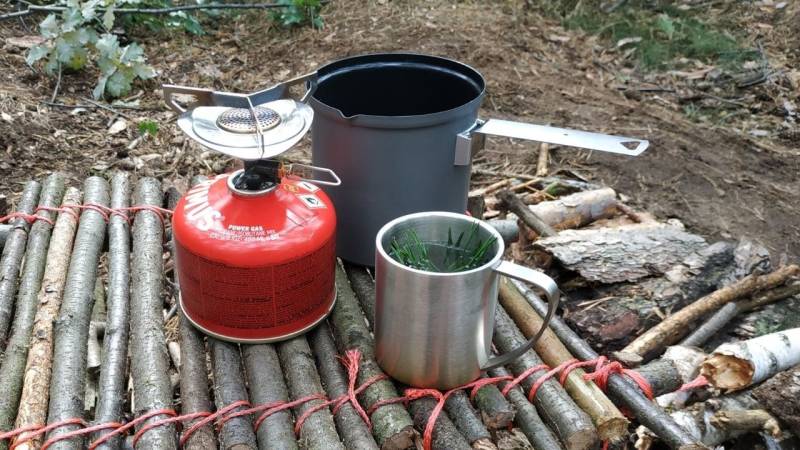 You can prepare all your meals over a campfire, but that often requires a longer cooking time, and you could strain yourself in the process.
With a cooker, you can prepare food faster and more conveniently.
Read also: Outdoor Stove - Which type suits you?
Fuel
The cooker does not work without fuel.
Therefore, check the fuel level of your stove before you go camping.
Always have additional fuel on hand as a precaution.
Note that more fuel is consumed when you are at higher altitudes or when the weather is cold.
Cookware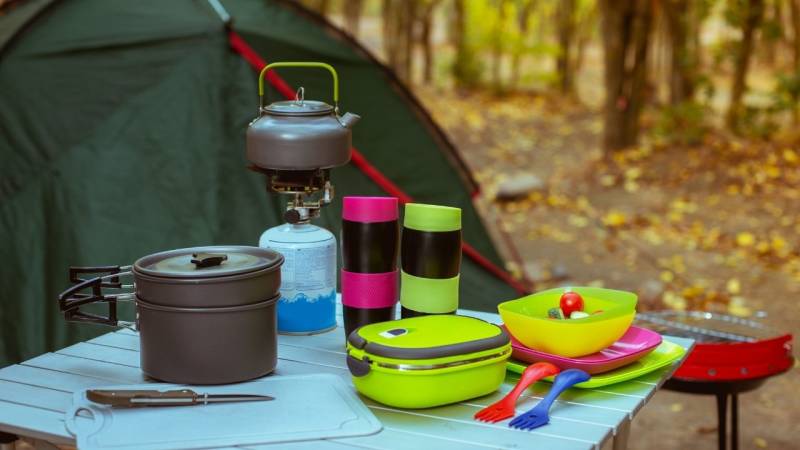 The goal when packing for a camping trip is to pack light.
All you really require is a compact pot and a cast iron pan to start, especially if you have limited space.
If you're cooking for a larger group, however, that won't be enough.
If space allows, you should pack a few more pots and pans (or just a few large ones).
Please keep in mind the smaller things that are essential when cooking:
Spatula
Ladle
Knife
Cutting board
Strainer
Measuring cup
Scissors
Food container
Trash bags
Bowls and plates for serving the food
Cool Box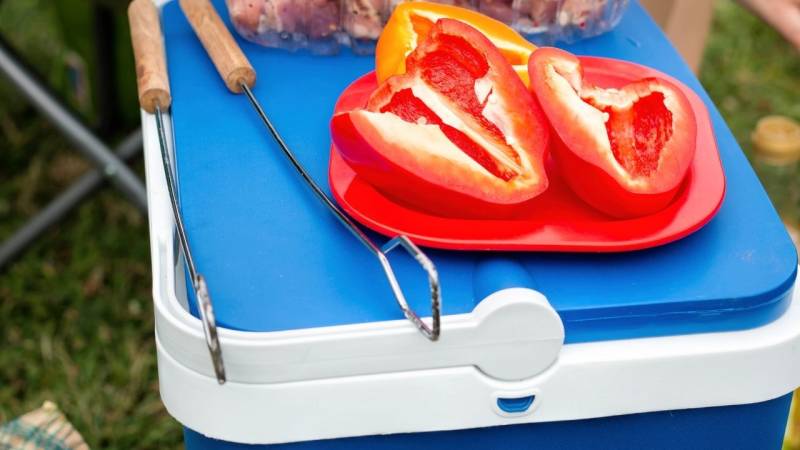 A cool box is not only used to keep your drinks cold.
When filled with ice, it is perfect for storing food that you will cook for your trip, as well as leftovers to prevent them from spoiling.
It is ideal to store most food in a sealed container to avoid attracting animals to the campsite.
Camping Lantern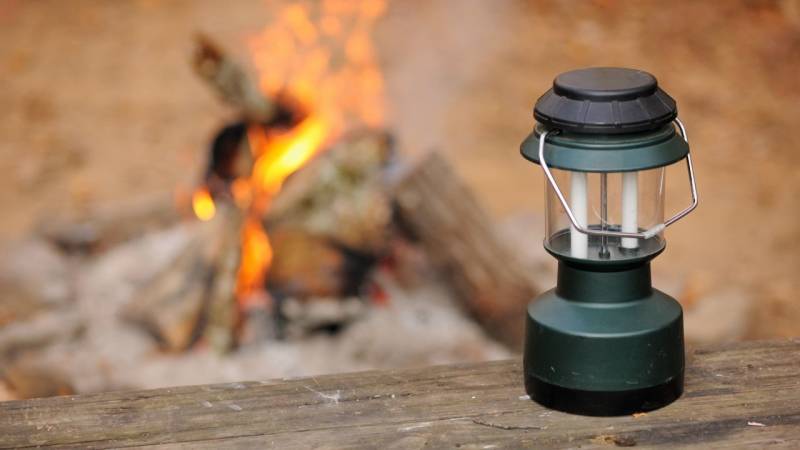 In the forests, it can get pitch dark and cooking becomes difficult.
It is not ideal to rely on the campfire as a source of light.
A flashlight serves its purpose, but it ties up your hands.
So get yourself a good camping lantern that will support you while cooking and doing the dishes, and even provide you with light while eating (here you can find my buying guide).
---
If you check off all these points on your list, you have the 5 most important pieces of equipment for your camping kitchen.

Was this guide helpful?
2 people found this guide helpful.
5.00 out of 5 points (2 Ratings)