Back to german article
Camping and Tenting with Baby (+Gear List)
For many young parents, camping is no longer an option once a baby is around. However, I want to show you that a tent holiday can also work with a baby.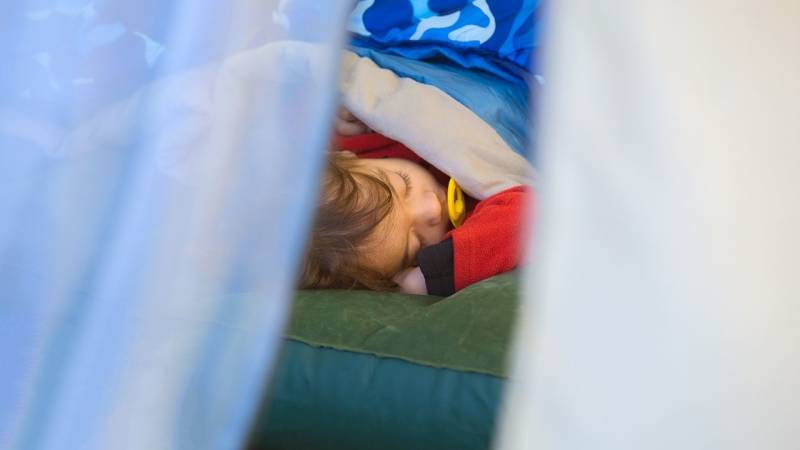 ---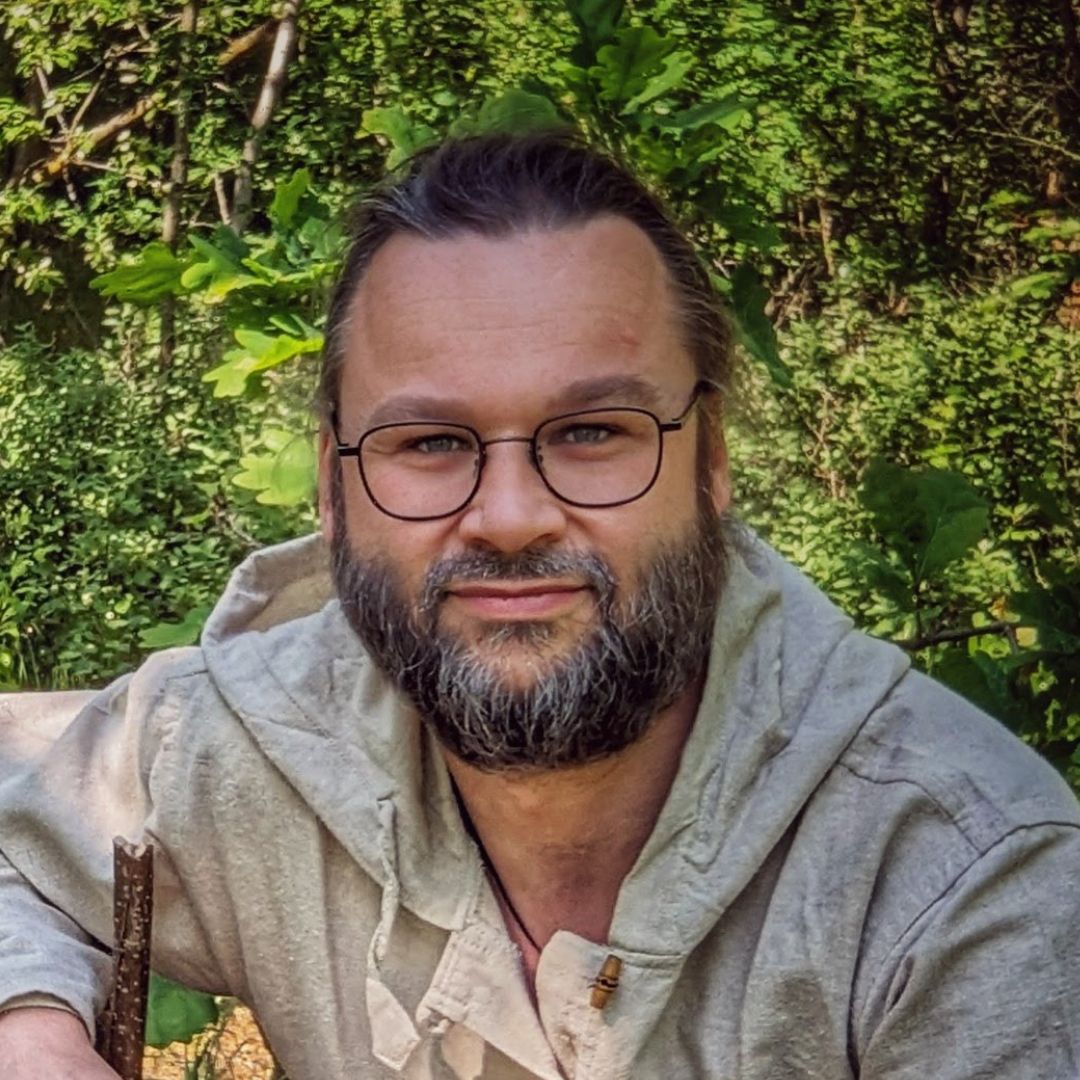 ---
👉 The key facts from this guide
Camping with a baby can work if you are willing to make some compromises and are well-prepared.
Camper or tent? Both options are possible, but a camper offers more comfort and safety.
Pack important things like baby sleeping bag, sleeping mat, clothing, food, hygiene items, and a travel pharmacy.
Most parents start traveling with their baby from the 3rd month of life, but it depends on your individual situation.
Choose the summer months for camping with a baby and pay attention to the right clothing.
Decide whether you prefer to camp on a campsite or in the great outdoors, and plan trips and transportation accordingly.
A baby makes family happiness mostly perfect, but also turns everything upside down. Especially when it comes to the next vacation planning.
For most young parents, a camping vacation is no longer an option once the new family member has arrived.
I want to show you that camping with a baby is possible.
If you're ready to make a few compromises, then the vacation in the great outdoors will be a lot of fun for everyone.
In addition to important tips, I will give you a packing list with the most important things that you and your little family must not forget on vacation.
Camper or Tent?
A baby in a tent probably seems wrong to you at first. Constant cold, dampness, and discomfort are often the prejudices when camping. A baby doesn't fit into the picture for many people.
But even in the tent, you make yourself comfortable with your new addition. However, please note the following:
Always keep your child warm
Pay attention to the hygienic conditions
Warm water for oatmeal or milk bottle must be available
Make your baby familiar with the new environment and the tent
Basically, most parents find a camper or caravan more suitable when traveling with a baby. A camper is much more comfortable and safer. The issue of cold weather is also less common here (with heating).
However, you can also make it cozy and warm in the tent if you follow my sleeping bag warmth tips.
Reading tip: Do you want to buy a tent? Then read this ultimate guide to tents first
Please keep in mind this - the packing list
Around Sleeping
Read also: Can I use a regular air mattress for camping?
The right clothing
Body's, T-Shirts, pants, sweaters, and co.
Jacket
Rain protection
Hat and gloves
Thick socks or shoes
Burp cloths
Food and Drink
Mash or powdered milk (if not breastfeeding)
Baby water
Bottles
Kettle or gas stove (buy here)
Thermos bottle for keeping warm
Possibly, a high chair
Hygiene
Diapers
Wet wipes
Diaper disposal bags
Travel pharmacy
Fever thermometer
Sunscreen
Plaster
Wound ointment
Wind protection cream
Insect repellent
Fever suppositories
Disinfectant
Consider primarily high-quality camping equipment if you want to take your baby camping. In addition to a good sleeping bag, also pay attention to a waterproof and windproof tent.
A tunnel tent with a vestibule makes a lot of sense here. Especially when it's raining, the vestibule is worth its weight in gold.
CampFeuer Zelt Multi für 4 Personen | Olivgrün | Tunnelzelt mit riesigem Vorraum, 5000 mm Wassersäule | Campingzelt mit Bodenplane und versetzbarer Vorderwand | Gruppenzelt, Familienzelt
PLATZ FÜR DIE GANZE FAMILIE | Die geräumige Schlafkabine mit großem Vorraum ist ideal für einen rundum entspannten Outdoor-Urlaub. Egal, ob lustiger Hike mit Freunden, toller Familienurlaub oder spannende Expedition, unser Zelt bietet Platz für Jedermann!
ATMUNGSAKTIVE AUSSTATTUNG | Die richtige Belüftung vor allem in der Nacht ist für einen erholsamen Schlaf und unsere Gesundheit unverzichtbar. Daher verfügt unsere Schlafkabine über einen großen Eingang und besteht aus atmungsaktivem Gewebe und Moskitonetzen.
FÜR JEDES WETTER GERÜSTET | Wer keine nassen Füße haben möchte, sollte bei seiner Zeltwahl vor allem auf eine hohe Wasserdichtigkeit achten! Mit versiegelten Nähten und einer Wassersäule von 5000 mm hält dieses Zelt sogar längeren Wandertouren im Gebirge stand.
PRAKTIKABLES ZELT | Neben Qualität bietet dieses Outdoor-Zelt auch ein weiteres cooles Feature. An dem Seiteneingang sitzt mit einem kleinen Reißverschluss die Kabelöffnung bzw. Schlauchöffnung. Ideal für Ihre Campingküche.
KOMPAKTES CAMPINGZELT | Wer campen will hat nicht immer Platz für viel Gepäck, das verstehen wir, und genau daran haben wir auch beim Produktdesign gedacht. Unser Zelt misst im Packmaß lediglich (L) 64 x (B) 23 x (H) 23 cm und wiegt handliche 13 Kilogramm.
249,95 €
View Product
Above all, you should pack enough clothing for your baby. In nature, it can happen quickly that the clothes are soaked.
I can still remember my children well: they always wanted only THAT one milk powder. So make sure to pack oatmeal and milk powder in large quantities.
In another country, it may happen that the familiar brands are not available. So make sure to bring enough from home.
A kettle or a gas stove are also important. You will need to mix baby food jars or powdered milk with warm water. However, you will have already packed the gas stove for yourself anyway.
You should also have a sufficient travel pharmacy in your luggage. Especially a fever thermometer and medication are particularly important.
Camping with Baby - the right age
Many people are surely wondering how old the baby should be when it is taken along for the first time. Usually, traveling with a baby is recommended from the 3rd month of life. Before that, most women probably don't want to leave the "nest" anyway.
You must first get used to your new roommate and get into a routine together. Only if everyday life at home works smoothly, it will also run smoothly when you are on the go.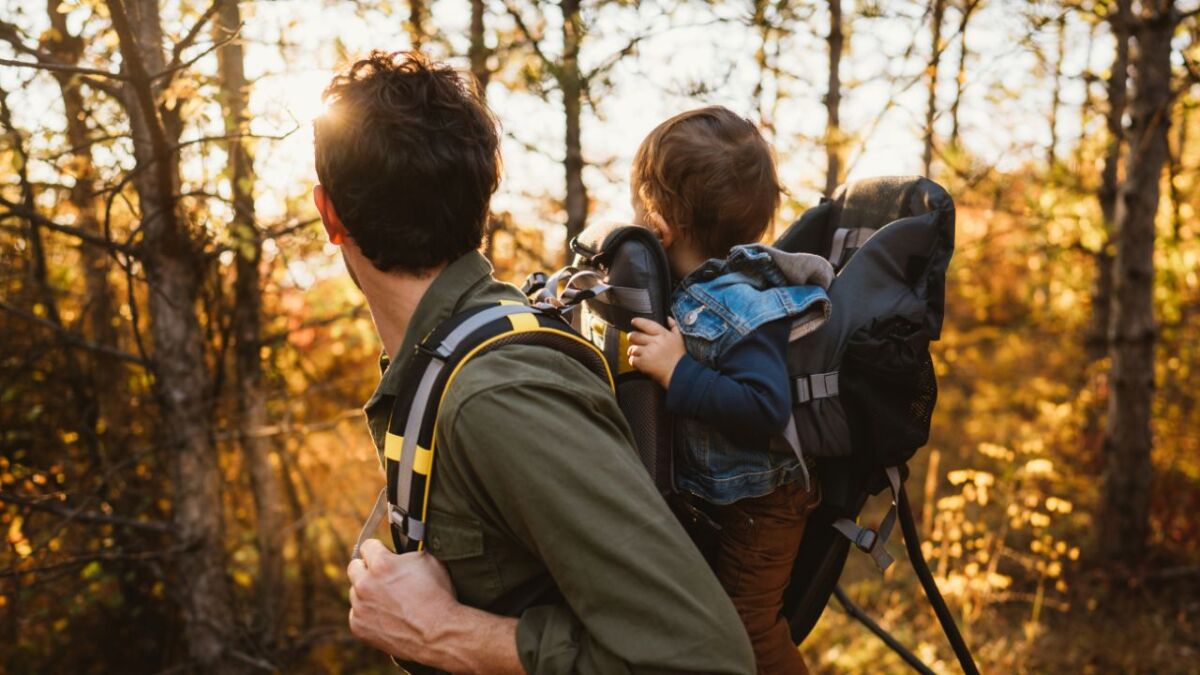 Most parents only start traveling with their baby when the child can also eat solid food.
This is typically the case from the first year onwards. The warming of the oatmeal or bottle is no longer necessary and a piece of fruit or bread can be taken directly instead.
The travel time for camping with a baby
Of course, we campers know that we can't control the weather. We can't escape constant weather changes in the great outdoors. But generally, the baby doesn't care what weather you're out and about in.
If you have planned your camping vacation, it is of course not very advantageous if thunderstorms are approaching, temperatures are below freezing, and it is storming all the time. Therefore, you should rather consider the summer months when planning.
Mostly, you need to make sure that you have the right clothing for your baby. In case of doubt, it's better to pack a little more than too little.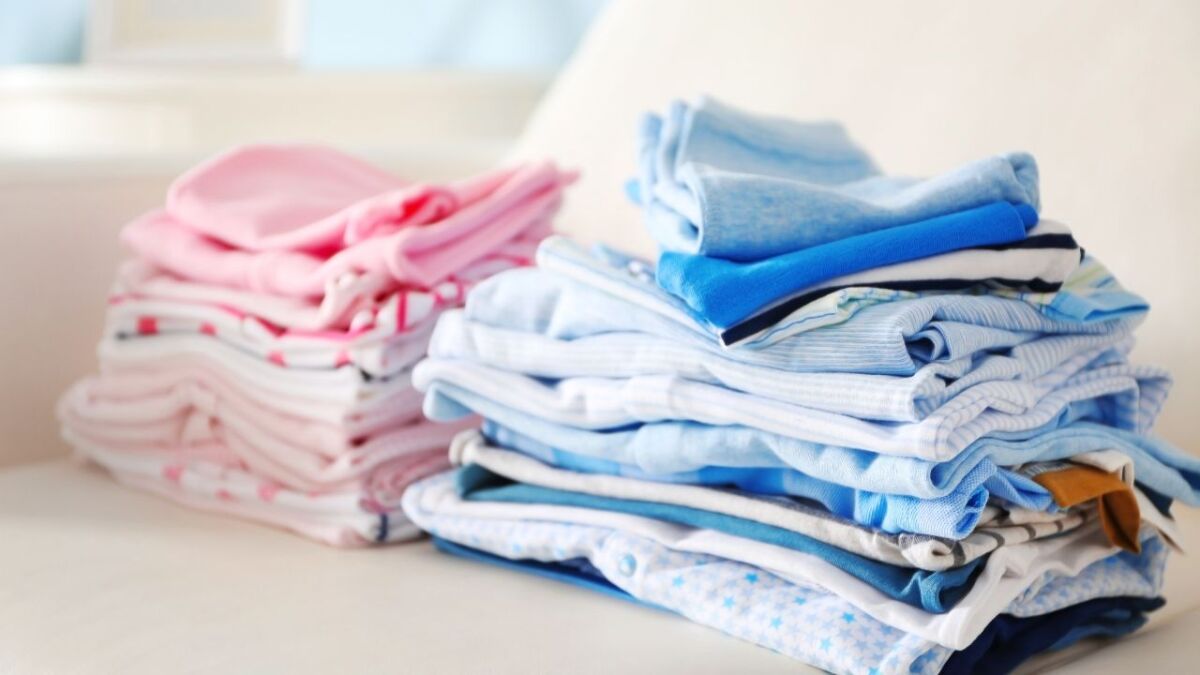 If the weather doesn't cooperate at all, and it's just storming and thundering, you should consider moving your vacation to a hotel or vacation rental instead.
This can also be just for one night, until the weather situation calms down again. By doing so, you are ensuring the safety of your family.
Campsite or Wild Camping?
It should be noted that wild camping is not allowed in Germany. However, there are other European countries where you can easily pitch your tent or camper in the great outdoors.
Generally, wild camping with a baby is only suitable for more experienced campers. When planning, you have to think of everything. Sufficient water, gas, and clothing are just a small part of it.
On a campsite, you have the advantage of having warm water and sanitary facilities. Many campsites also have a kitchen and a laundry room. So you don't necessarily need gas and enough laundry here.
Means of transportation for excursions
Of course, you also want to experience something during your vacation and not just sit in the camper or tent all the time. However, you need to plan of what exactly you want to do.
It is important to know what excursion options are available and what condition the road is in. Accordingly, the stroller, buggy, baby carrier, or Kraxe should be packed.
For hikes, the Kraxe is a must-have for outdoor enthusiasts. The child is simply carried on the back and there is also storage space for additional things.
I have had excellent experiences with the Deuter backpack.
Deuter Kid Comfort 2020 Modell Kindertrage
Bewegliche VariFlex ECL Hüftflossen verteilen das Gewicht bequem
Stufenlose VariSlide Rückenlängen-Anpassung
Langes Reißverschluss-Fach am Rücken für Sonnendach (enthalten) oder Streamer 3.0 Trinkblase (nicht enthalten)
Höhenverstellbarer Kindersitz und Fußstützen
Abstellen durch den Standfuß leicht und Kippstabil möglich
369,95 €
View Product
However, it is important that the baby can already hold its head. Otherwise, the baby carrier must be used.
When hiking with a baby, hiking poles (get them here) are essential. The additional weight can make it quite strenuous and challenging to cover long distances.
Summary
So you see: Camping with a baby can be a lot of fun if you think about the right equipment.
Don't imagine it too complicated. Your baby basically just needs you, sleep, and food. In between, a little cuddle time with you, and it will surely be very happy on your camping trip.
---
What are your thoughts on camping with a baby?
Ever tried it or are you planning to?

Was this guide helpful?
6 people found this guide helpful.
5.00 out of 5 points (6 Ratings)