Back to german article
The big guide: Successfully camping with a large group and organizing it
The more people camp, the bigger the effort to organize an outdoor trip. Here are the 5 best tips for camping with a large group.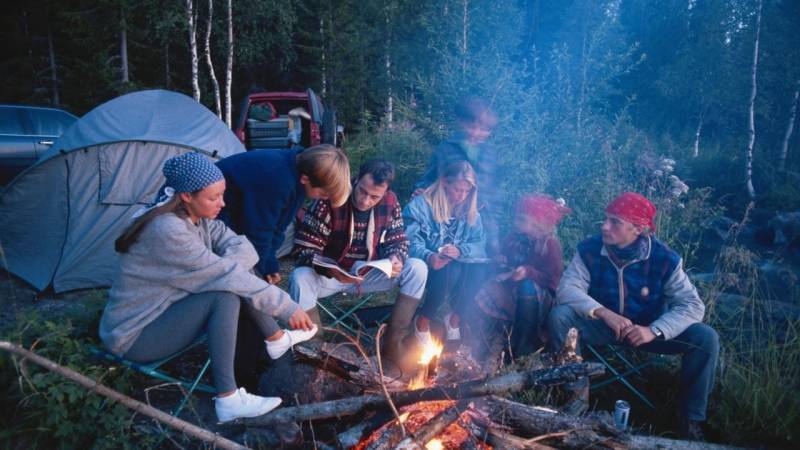 ---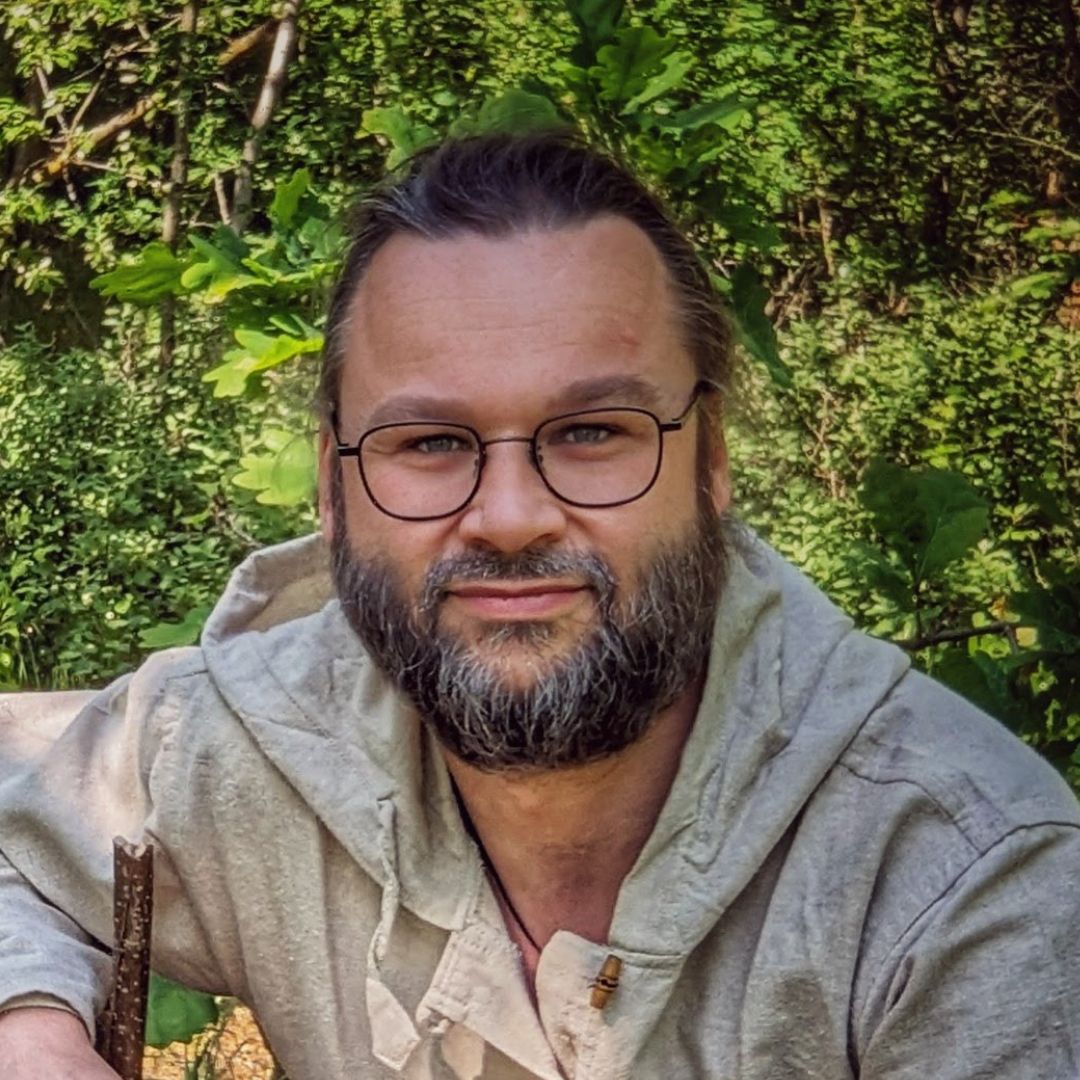 ---
👉 The key facts from this guide
Choose the perfect campsite that meets the needs of your group
Make reservations early to ensure enough space for everyone
Select an area with plenty of activities to keep the group entertained
Divide the group into smaller teams and assign them different tasks
Prepare a meal plan to make cooking for the large group easier
Buy food in bulk to save money
The more people go camping, the greater the responsibility.
You need a larger campsite, more groceries, and more supplies to accommodate everyone.
Organizing an outdoor trip for a large group is indeed a great effort.
But with the right techniques, you can organize a great camping experience for every camper.
Here are the top 5 tips for camping with a large group:
1. Choose the perfect campsite for a large group
The location where you will be camping will influence your entire camping experience - primarily in terms of comfort.
Some important questions you need to ask yourself are:
"Does your group consist of experienced campers?" and
"Do you have children or seniors with you?"
If not everyone is an experienced camper, it is ideal to choose a private or public campsite with amenities (bathroom, water, and electricity).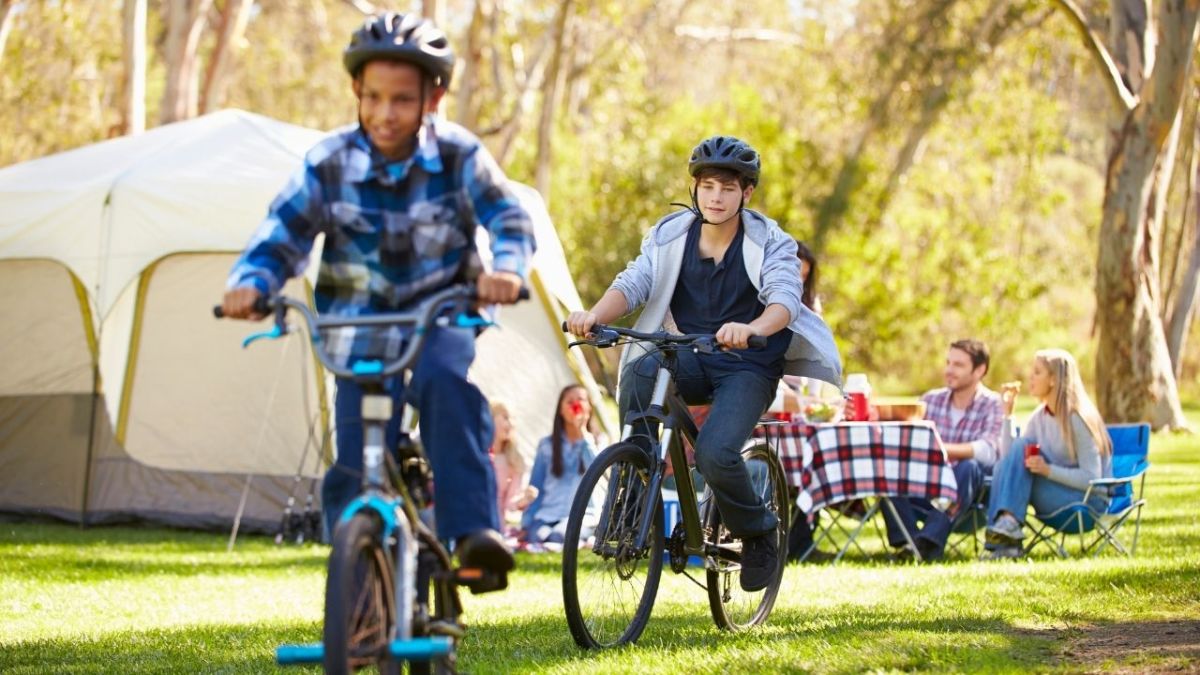 The choice of the campsite is one of the most important factors for a successful trip.
You should consider the following criteria when choosing a location:
Size of the campsite: Make sure the campsite is large enough to accommodate your entire group plus tents, cars, etc. Find out in advance about the maximum allowed group size.

Amenities: The more participants, the more significant showers, toilets, power, and water connections become. Pay special attention to mixed groups with children and older participants.

Location: Choose a campsite near activities that interest you, such as hiking, cycling, swimming, etc. Also plan the journey so that the campsite is easily accessible for everyone.

Nature reserves: Large groups should avoid campsites in nature reserves, as noise and trampling can harm the environment. Find out in advance about any access restrictions.

Price: Compare overnight prices per person including fees for cars, camping equipment, etc. to find an affordable campsite for the whole group.

Reviews: Read reviews from other campers to get an impression of the quality and atmosphere of the campsite.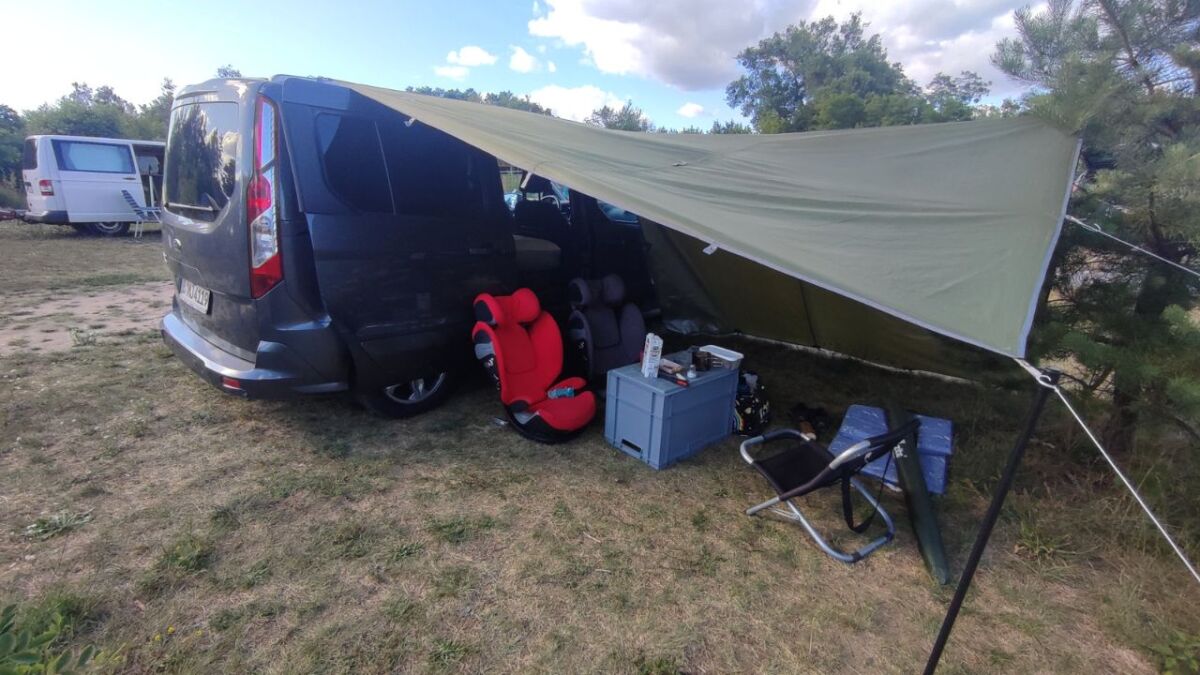 2. Reserve early to avoid disappointment
You would rather not see any disappointed faces when you arrive at the campsite, and it's full.
So make sure beforehand if the entire group also has space at the campsite.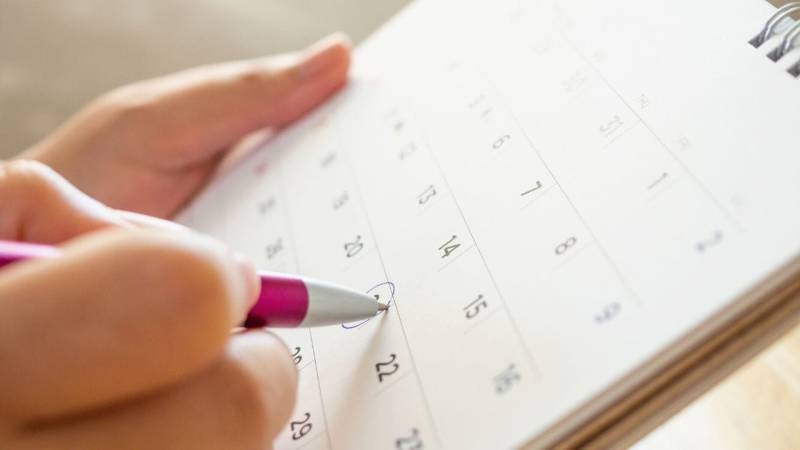 Large groups require more space, which can quickly be fully booked during peak season.
Inform the campground about your planned group size and required pitches.

Inquire about the cancellation policy in case the number of participants changes.

Reserve together under a group name, so you can camp next to each other.

Confirm in writing to avoid any confusion about the reservation.

Be punctual, or you risk having your spots given away to someone else.
Also plan for buffers for possible traffic jams on the journey. With good organization, the perfect spot for your group is guaranteed!
You must thoroughly inform yourself about the location of your choice and make reservations early.
Make sure you are clear about the number of people you want to go camping with. Also familiarize yourself with the rules of the campsite.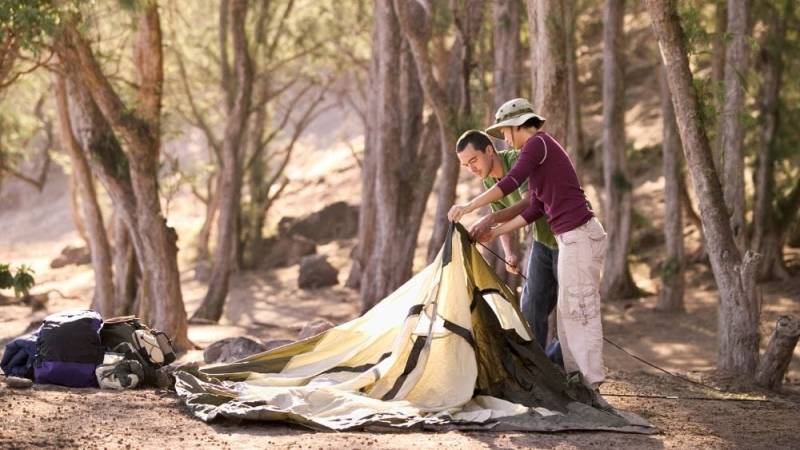 3. Plan activities for the whole group
A campsite usually offers activities right from the start.
However, there are even more options for ideal activities if you would like to offer the whole group a great outdoor experience.
The following activities are well-suited for group camping:
Hiking: From short walks to summit tours, there are suitable hiking routes for every difficulty level. Also plan easy walking tours for less mobile participants.

Cycling tours: Explore the area around the campsite comfortably by bike. Research beautiful routes and rest areas along the way. Don't forget to pack bicycle repair kits!

Water activities: Splashing, swimming, boating, surfing, diving, fishing - camping is twice as fun on or in the water! Remember life jackets, sun protection, and swimwear.

Board games: Card and board games are ideal for cozy camping evenings in a group. Pack a selection of proven classics like Uno, Activity, etc.

Workshops: Offer knowledgeable participants to teach the group something, such as archery, carving techniques, yoga, silent walking. Learn from each other and have fun!

City tours: Excursions to museums, castles, beaches, amusement parks
"Alone you walk fast, together you go far." - African proverb
If you have knowledge of nature and wilderness, bring it in, such as:
It is also ideal to prepare other entertainment options, such as making a campfire, playing games, or a treasure hunt (for children).
Reading tip: 15 forest games that will guarantee fun for your children in the forest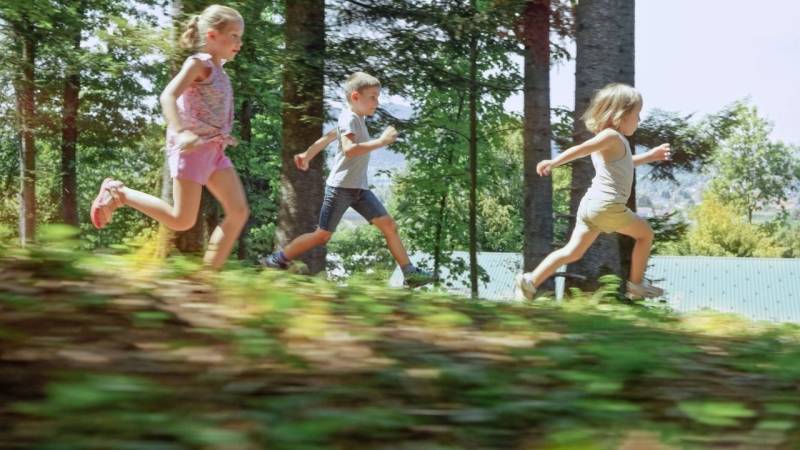 4. Divide tasks fairly and create a meal plan
It is advisable that each member of the group takes responsibility. Camping and outdoor activities involve a lot of work, especially when traveling in a large group.
You should divide groups for specific tasks, such as a setup crew, a breakfast crew, a dinner crew, a fire crew, a cleanup crew.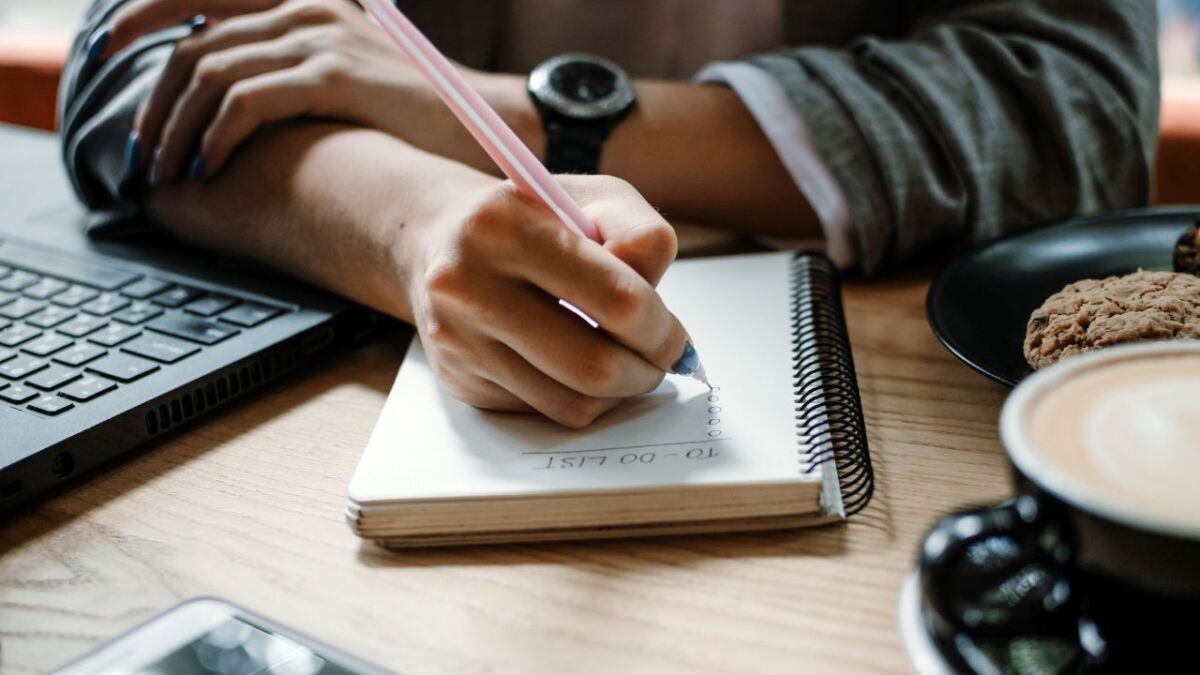 If your group is smaller, you can create a schedule and take turns with the tasks.
And a positive aspect of assigning tasks is that you - as a team leader - also have time to catch your breath.
Here are some tips:
Assigns clear responsibilities :

Setting up/tearing down tents and equipment
Collecting wood and making fire
Shopping and cooking
Washing dishes and cleaning up
Disposing of trash

Creates shift schedules so that each team member takes turns.

Organizes shopping lists for drinks, food, ice, etc. and shares the costs.

Plans meals that can be easily prepared in large quantities (curries, stews, grilled food, etc.)

Considers allergies, intolerances and dietary preferences (vegan, vegetarian, etc.)

Packs cookware and tableware that are easy to clean
With clear organization, group catering can be easily managed. This way, everyone can relax and enjoy the culinary skills of others.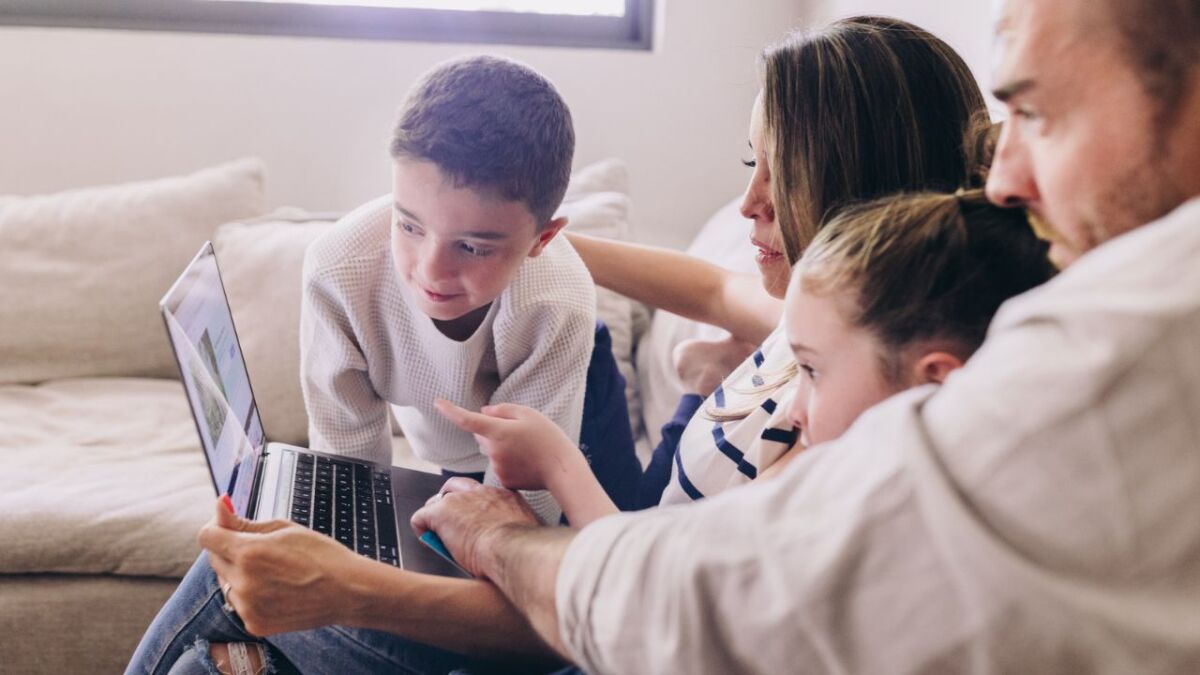 5. Prepare a meal plan
Cooking for a large group is not an easy task.
It is ideal to create a meal plan for the entire group for the duration of the trip.
Choose meals that can be prepared in large quantities, such as soups and stews.
Here is a small selection:
Vegetable soup (all participants cut the vegetables small)
Lentil soup / potato soup (you can cut sausages into it)
Pasta with tomato sauce
Rice with vegetables (in curry style or normal)
Stick bread (Everything about stick bread, with and without yeast) or potatoes with herb quark/oil/salt
Gnocchi with pesto
If you buy in bulk at the store, you also save money, so shop smart before your trip.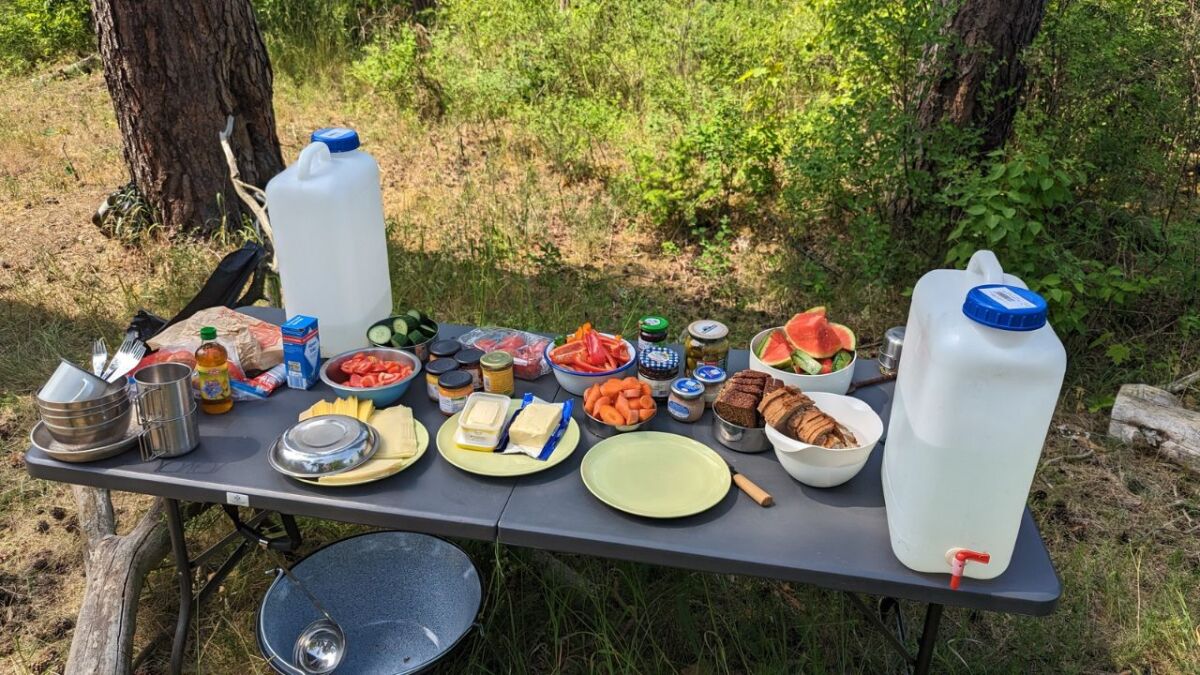 Packing List: What to bring on a group camping trip?
So that I don't forget anything important while packing, here is my checklist of must-haves for group camping:
Large group tent as a central meeting point for cooking, eating, and staying

Ample smaller tents for all participants

Good sleeping mats and sleeping bags for comfortable sleeping

Folding chairs and tables for relaxing and dining outdoors

Camping stove, pots, pans, and tableware for the whole crew

Grill + grill accessories (charcoal, lighter fluid, tools, etc.)

Coolers for storing perishable food and drinks

Water containers with an ample supply of drinking water

First aid kit for emergencies

Headlamps and flashlights

Firewood and lighters

Entertainment: Card games, musical instruments etc.

Trash bags for keeping the area clean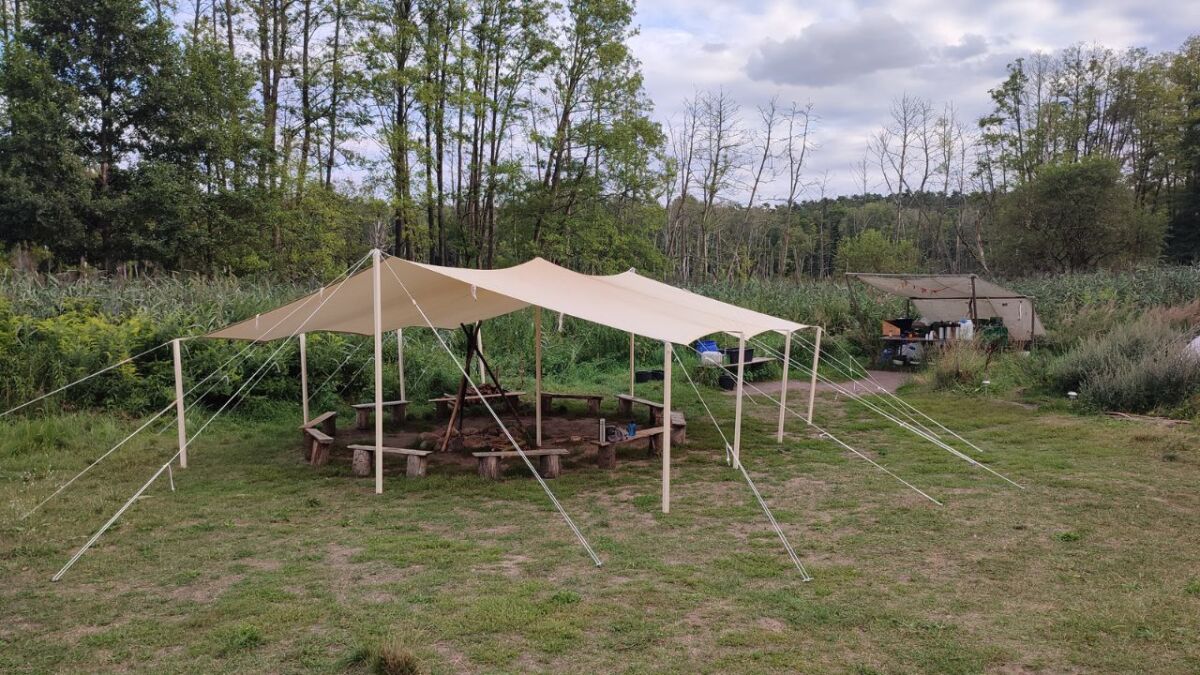 With this checklist, you won't forget anything important and will be well-equipped for your group camping trip. Have fun!
FAQ - Frequently Asked Questions
Here are the answers to some frequently asked questions about group camping:
How to best split the costs on a group camping trip?
The fairest way is to divide the total costs for accommodation, meals, activities, etc. equally among the number of participants. To achieve this, make a joint calculation in advance.
How do I organize carpooling for the journey?
Collect in advance who is arriving by car with how many people. Then allocate the carpool efficiently. Also plan buffer times for traffic jams.
"Friendship doubles our joy and shares our sorrows." - Marie von Ebner-Eschenbach
What if the booked space is too small?
If, contrary to expectations, the booked space is not sufficient, please kindly inquire with the space management if additional parking spaces are available. It may be possible to switch to another space for an additional fee.
Are group fires allowed?
Ask the campsite about the rules regarding open fires and fire pits in advance. Maintain safety distances and extinguish the fire before going to sleep.
How do I prevent neighborhood complaints?
Be considerate and avoid loud music and voices after 10pm. Coordinate with your neighbors in advance and invite them for a drink. Small gestures promote good neighborhood relations.
Conclusion - Why group camping is so much fun
Camping together with a larger group means…
Even more fun, action, and experiences

Cost savings through splitting expenses

Social atmosphere by the campfire

Interesting people and new friendships

Mutual help and motivation in the group

Unforgettable memories with great people
Despite the organizational effort, group camping is definitely worth it! With good preparation, nothing stands in the way of an unforgettable trip.
I hope these tips will make it easier for you to plan your next camping trip with a large group. If you need any clarification, feel free to ask them in the comments.
Good luck and above all, have fun during your camping experience together!

Was this guide helpful?
12 people found this guide helpful.
5.00 out of 5 points (12 Ratings)