Back to german article
What does Bug Out mean? 4 important words explained: BOP, BOB, BOV and BOL
What does the term Bug Out mean? In what context does it relate to prepping and survival? You will learn what Bug Out, BOP, BOB, BOV, BOL mean.
from Martin Gebhardt
|
Prepping
| reading time 4 Min
---
---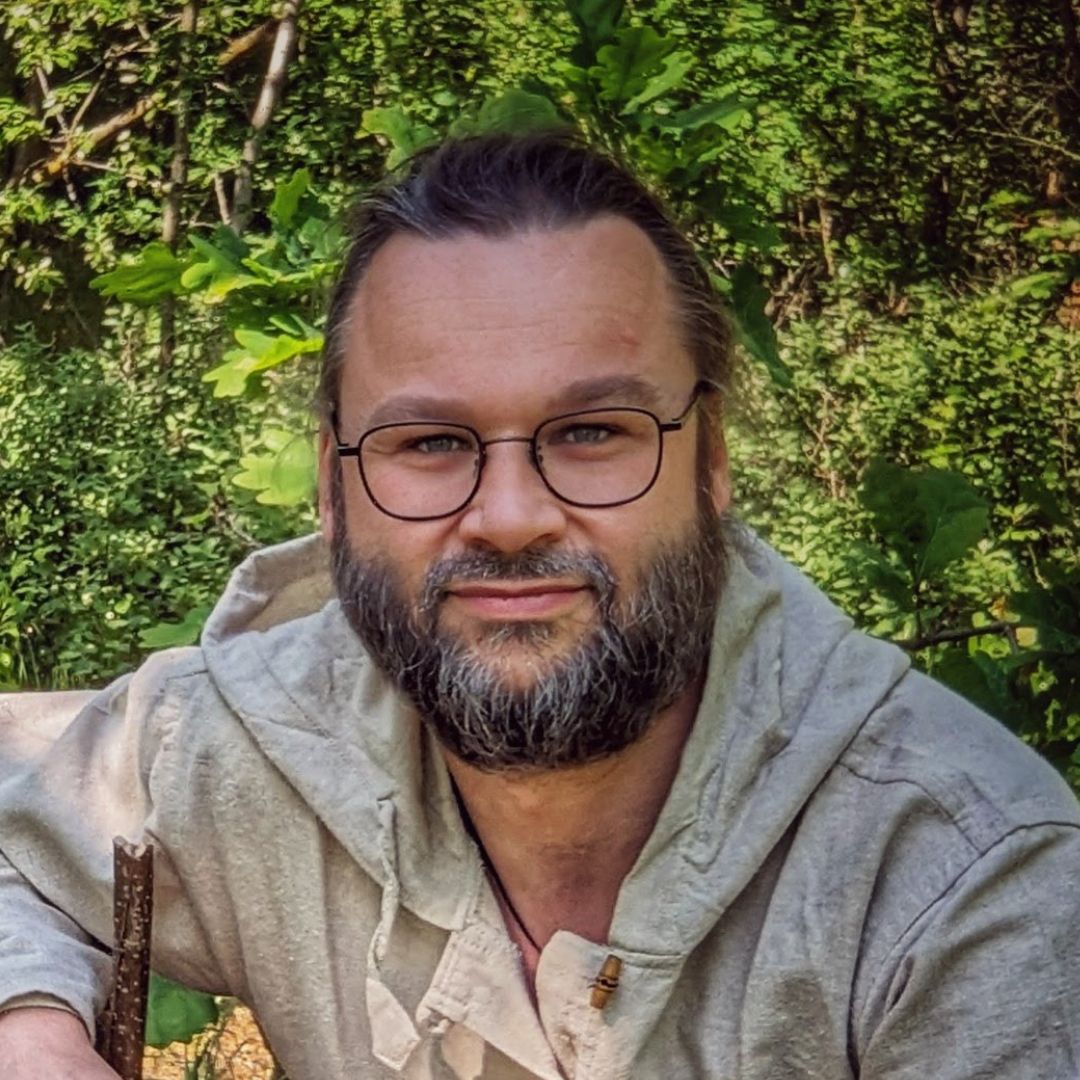 ---
If you're interested in prepping and survival, you've probably come across the term Bug Out. In this article, you'll learn what Bug Out means and the four aspects that belong to it.
Let's get started.
What does Bug Out mean?
To Bug Out means to quickly leave an unsafe situation. You have to escape the situation immediately because your life or the life of your family is in danger.
Most of the time, you have to leave your position, like your home, and retreat to a different location. The "Bug Out" is initiated by you when there is an emergency or a disaster is imminent (when "S.H.T.F." occurs).
A disaster can be anything, including a natural disaster like Hurricane Katrina, which hit New Orleans. Or there is a risk of a nuclear attack or a war. In my article "What is Prepping?" I have listed even more such events.
Whatever the reason is, Bug Out is defined as: leaving your position as quickly as possible to bring yourself or your family to safety.
When people talk about "Bugging Out", they often use terms like "Bug Out Bag" and "Bug Out this" and "Bug Out that".
Lets clarify what it's all about. There are 4 "Bug Out" aspects that we will distinguish more precisely:
Bug Out Plan (BOP)
Bug Out Bag (BOB)
Bug Out Vehicle (BOV)
Bug Out Location (BOL)
Now let's take a detailed look at the 4 aspects. But please note: This is a general overview and in the future I will go into more detail on each aspect.
What is a Bug Out Plan (BOP)?
The Bug Out Plan (BOP) is an emergency evacuation plan.
Once you and your family have decided that it is best to leave the city, you follow the Bug Out Plan.
The Bug Out Plan also determines who is responsible for what. Everyone knows what they need to leave the position. Everyone knows where to meet. And everyone knows where to go.
If families are not together in one house or if you plan to escape with friends, you have previously agreed uniformly.
The Bug-Out Plan is a well-planned plan to get you and your family from point A to point B.
It's clear: every Bug Out Plan is different and adapted to the specific emergency situation.
In general, however, all of this should be included in your Bug Out Plan:
Where are you and your family going?
What vehicle are you using? Or are you going on foot?
How are you getting there? (multiple alternative routes)
How is the bug-out location (destination) equipped with supplies, fuel, power, etc.?
What supplies are you bringing?
How are you securing your home?
How are you securing valuables, documents, and personal items (family photos)?
Should water, electricity, gas, telephone be turned off?
I understand that this is not a complete list, but it covers many important areas. A detailed article will follow.
What is a Bug Out Bag (BOB)?
With your Bug Out Bag (BOB), you ideally survive up to 3 days (72 hours). It is filled to the brim with things that ensure your survival. Each person in the family has such an emergency bag.
You should cover the following categories:
Water (read the ultimate guide here)
Food
Clothing
Fire
Survival and other equipment
Tools and weapons (here is my comprehensive guide to legal weapons for self-defense)

Each category is its own topic to be explored in more detail in the future. There is a lot to know and learn about them.

However, here are a few tips that I recommend:

If you are traveling with family or friends, everyone does not need to carry a tarp or a tent. Coordinate who will carry what.
Make sure there are multiple options. That means:

Did you know that you can buy pre-assembled bug-out bags?

Preisentwicklung

Amazon-Preis-Verlauf (Letzter Update-Scan vor 12 Stunden)

| | | |
| --- | --- | --- |
| Niedrigst (30.05.2023) | Höchst (30.05.2023) | Aktuell (30.05.2023) |
| 299,99 € | 299,99 € | 299,99 € |

If you want to put together your own, and I strongly recommend it, then read my comprehensive guide on the Bug Out Bag. There I explain everything - really everything.

What is a Bug Out Vehicle (BOV)?

The Bug Out Vehicle (BOV) - your means of transport to quickly leave the dangerous situation

Your Bug Out Vehicle (BOV) is your means of transport. It is well equipped and prepared. You drive it to your Bug Out Location (BOL, more on that later) and leave the crisis and disaster zone.

A means of transport can be anything you consider suitable. Off-road jeep, camping van, family car, bike, motorcycle, horse.

If you do not have your own and specific BOV, then when buying your everyday vehicle you should consider a few things.

Low maintenance
Off-road capabilities
Fuel consumption
Load capacity
Accessories

All these topics related to your means of transport are so extensive that I wrote more about them in my guide "Motorhome and Prepping: self-sufficient and mobile in a crisis".

What is a Bug Out Location (BOL)?

The Bug Out Location is your refuge

The Bug Out Location (BOL) is a predetermined destination when a Bug Out occurs. The refuge is usually located far away from the city.

I understand that this is difficult in Germany. We don't have many remote places because of our high population density. However, there are places that are not busy and few people wander there. It could even be your garden shed with a self-sufficient garden outside the city. The important thing is that you escape the danger.

You equip your Bug Out Location in advance with all the necessary materials, such as drinking water (calculate here), food (that are long-lasting), tools (my survival equipment), etc.

Ideally, you and your family can even be self-sufficient. Therefore, a location with water and farmland is advantageous. Or does a part of your family live in the countryside? Then this location would also be a good refuge.

Summary

Now you know what a BOP, BOB, BOV and BOL is. It is also clear that a catastrophe is not likely to happen anytime soon and I do not want to spread panic.

But the fact is that in our modern world there are "bug out" scenarios. For example, there were floods on the Elbe in 2002, 2006 and 2013 (read here). Families had to flee to leave the dangerous flood areas (read here about how to prepare for that).

If you take care of just ONE of these "bug-out" aspects, you will definitely have an advantage.

The concept is not new. Even the German government (like any other) has refuge sites (BOLs) so that it can continue to govern in the event of a crisis.

I hope it has helped you to understand the terms of bugging out and get started yourself.

---

Could I clarify a concept and do you now know what it means?

Was this guide helpful?
20 people found this guide helpful.
4.64 out of 5 points (22 Ratings)