Back to german article
What is Prepping? (First Steps to Private Crisis Prevention)
Prepping, what is it exactly? In this article, you will learn about the necessary precautions that need to be taken when prepping and how to equip yourself best.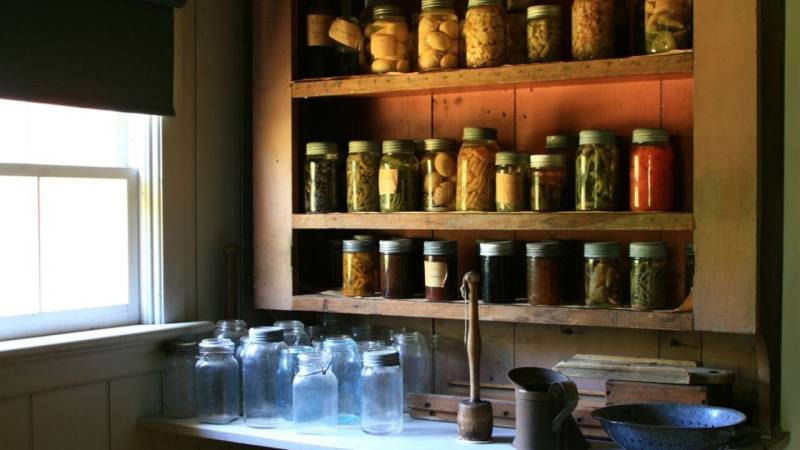 ---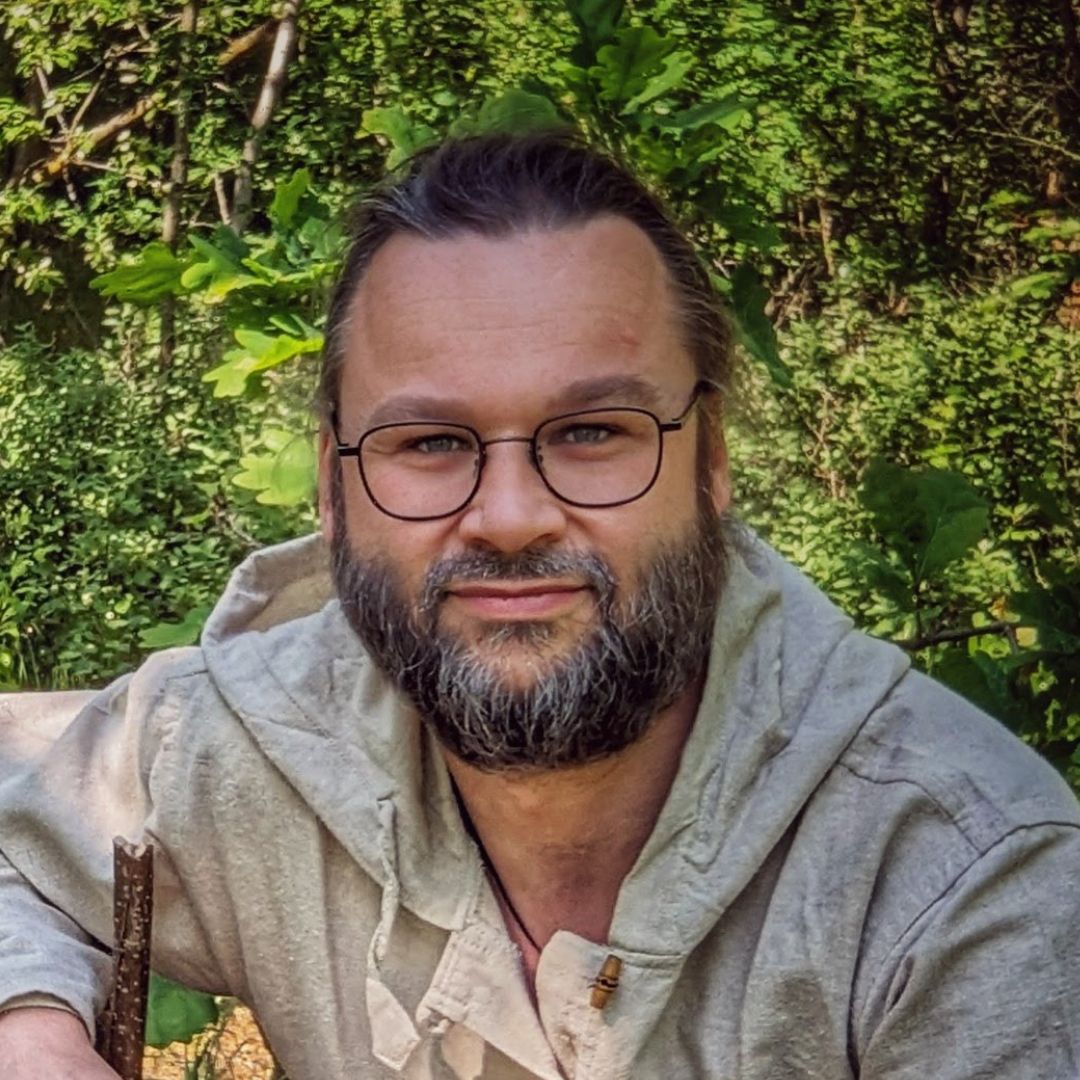 ---
👉 The key facts from this guide
Prepping: Prepping means being prepared for a crisis or catastrophe. A scene of people has developed who prepare for various disaster situations.
Origin: The roots of prepping lie in the American Civil War in the 19th century, when people were forced to create their own supplies and security measures.
Emergencies: Emergencies can be diverse, from natural disasters to pandemics, to economic collapse or wars.
Preparation: Preparation for emergencies includes self-sufficiency with food and water, the creation of shelters, and the provision of protective clothing and tools.
Storage: Storage is a central theme in prepping. It's not just about food, but also water, hygiene items, and medication.
Shelters: A secure retreat is important for every prepper. This can be a safe place in your home or a makeshift shelter outdoors.
Prepping - what is it exactly?
In this article, you will learn everything about the topic of prepping and preppers.
You will also learn which preparations need to be made when prepping and how to equip yourself best.
What does prepping mean?
Prepping means being prepared for a crisis or disaster. The term comes from the English word "prepare". This has led to a scene of people who prepare for various disaster situations through individual measures.
The origin of prepping
The roots of prepping can be found in the American Civil War in the 19th century. At that time, there was a food shortage, so people were forced to stockpile their supplies and defenses.
Own bunkers were also built during this time to house supplies and protect themselves.
At first, preppers were only a fringe group. But the prepper scene has grown significantly recently.
Now, due to climate change, the banking crisis since 2008, and various wars in recent times, more and more people are turning to prepping.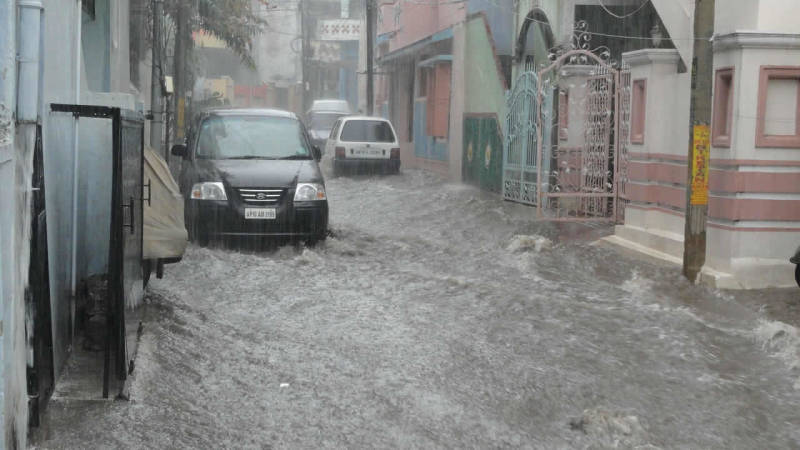 However, the prepper scene is not a homogeneous group.
Many preppers work in self-organization, but there are also prepper groups. Experts estimate that the scene in Germany has up to 180,000 interested parties.
There are even companies in Germany, Austria, and Switzerland that offer special complete packages for preppers. These include the appropriate equipment and supplies to be prepared for emergencies.
What emergencies can occur?
Being well-prepared is advisable. Because you will benefit from it in unforeseen events.
This can be, for example, a widespread power outage (blackout). Even if such an event is rather unlikely in this country, it should be considered. There is also a danger from natural disasters. These can be
Earthquakes,
Tsunamis, or
Due to globalization and the extensive air traffic around the world, a pandemic is no longer as unlikely as it was in earlier times.
Or there could be a major disaster, such as the explosion of a nuclear reactor in Germany or a neighboring country. An economic collapse also leads to a state of emergency that affects all parts of the population.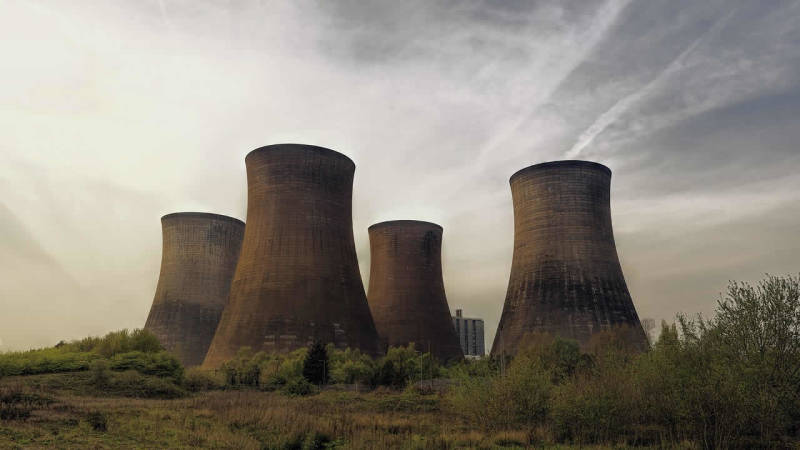 In addition, the risk of terrorist attacks, such as a cyberattack or an electromagnetic pulse (EMP), is also increasing.
There may also be wars or war-like conditions, even if they are unlikely in our country. Read here how to prepare for war as a civilian. Nevertheless, you should not underestimate a war in other countries, as it can lead to a gas crisis (read here how to prepare for a gas outage), for example.
How to prepare for emergencies
When the emergency or curfew occurs, it is usually too late for preparations.
Therefore, you should plan for various exceptional situations in advance. Because those who are prepared for all eventualities have a good chance of reacting.
It makes sense to create good conditions for a self-sufficient life!
This means that you can provide for yourself. And that independently of the state's infrastructure and also of other people.
Self-sufficiency with food and water is a central topic here. You can achieve this by creating your own garden and primarily relying on growing vegetables. This way, you can design a vegetable garden and an orchard.
The supply of water is also important. For this, you install your own well in your garden or rely on the supply from a nearby river. If you do not have both, you should store water and deal with how long water is durable.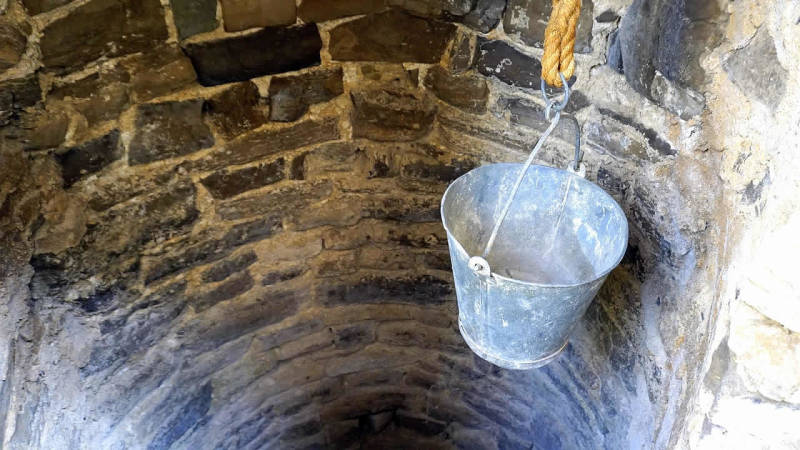 So that you can continue to supply your retreat with energy even after a possible collapse, you rely on your methods of power generation.
Solar or photovoltaic technology is the first choice here, as it draws its energy from sunlight and thus always provides a supply of power. Refer to my list of the best solar panels for this.
What you need to know about stockpiling
Stockpiling is a central topic in prepping. However, it is not only about having enough food available. Other factors also play a role. After all, there are various consumables that are indispensable.
Regarding food, canned food is recommended: These foods have a long shelf life (read more here: The Best Survival Foods (lasts for 10+ years)).
Experts recommend:
Kidney beans (shelf life: 10 years, buy here)
Canned corn (shelf life: 5 years, buy here)
Canned fruits (shelf life: 10 years, buy here)
Rice (buy here, 20 kg pack) is also recommended. It can last for up to two years. You can also consume vitamin B-rich sauerkraut even after 15 years. Baking soda is a versatile tool to have.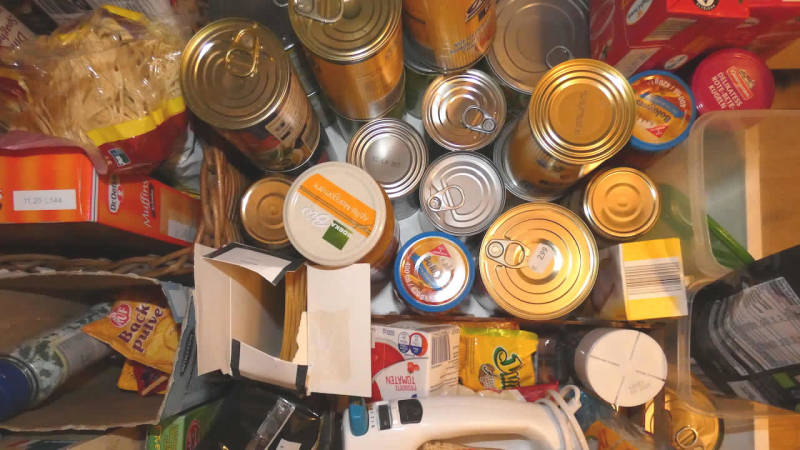 In addition to these supermarket products, you should also store canned pumpernickel, emergency rations NRG-M (buy here) and wheat bars.
Large water reserves are essential. You also need water purification tablets and containers.
Hygiene items and medications are indispensable.
Classics include:
Ibuprofen
Charcoal tablets for diarrhea
Antibiotics
Disinfectant options
Always check the expiration date of medications.
You can read a PDF on managing your medications and lots of information on medications in my article "Medications for Preppers – Your Home Pharmacy for a Crisis".
Building Shelters
A protected retreat is essential for every prepper. This way, you can secure your four walls against attacks or create an outdoor shelter.
Such a shelter is critical when you need to flee. Prepare for this and make sure you have multiple escape routes. Experts call this Bugging Out.
Find out about possible destinations for your escape in advance. This prevents aimless wandering. Remote locations are recommended.
Cars or a more agile motorcycle can be used as escape vehicles. Remember that there will be traffic jams during panic situations. With a bicycle, you can rely on it as it does not rely on fossil fuels.
Once you arrive at the escape location, you can build a makeshift shelter. This is easy to do with a tarp and wooden logs. You always have a sleeping bag (here's my list of the best ones) and a sleeping mat (here's my top list) with you. In my guide article "How to Build a Shelter", you'll find all the information you need to build a simple shelter.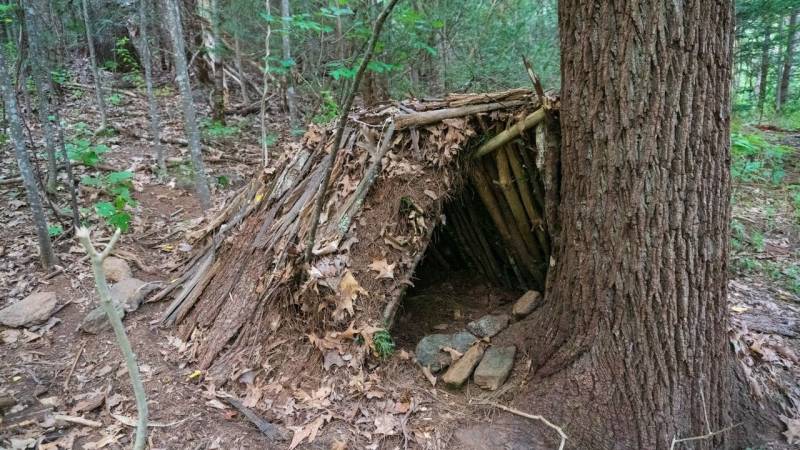 Protective Gear, Tools, Radios, and More
It is generally advisable to stay physically fit to be better prepared for emergencies. It is also recommended to learn self-defense techniques to fend off unauthorized individuals if necessary.
Some preppers also rely on weapons, but the decision to do so is up to each individual. In any case, I have created a comprehensive guide to all legal weapons in Germany for all situations.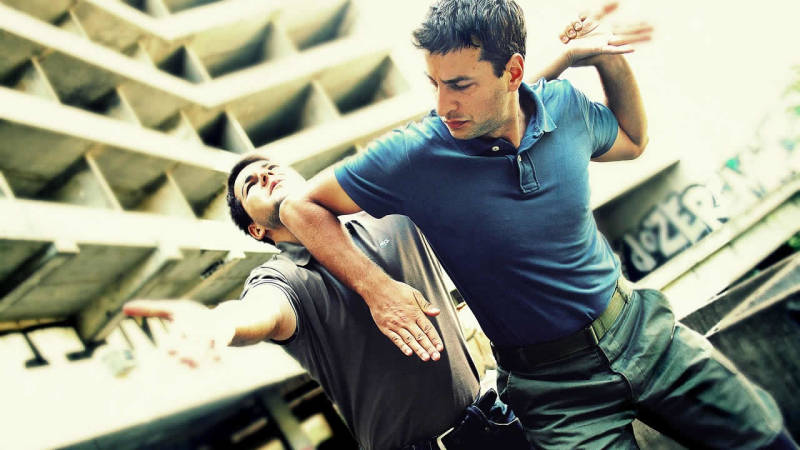 It's important to have protective clothing and respirators on hand for you and your family. These are essential in the event of a nuclear accident to prevent radiation exposure. Simple breathing masks, filter masks, or independent air supply systems can achieve this.
To protect against organic gases and heavy dust, you can rely on simple half-face masks with interchangeable filters (buy here).
You can exchange information with other affected individuals via radio communications. These connections become especially significant when the mobile network collapses, so it's significant to have a real radio.
In terms of tool equipment, knives are a promising idea as they can be used to carve other tools. A classic pocket knife is a suitable choice.
You should also have a multitool, local maps, and a compass. Additionally, you will need elements to start a fire. Fire steel, matches, and lighters are useful here.
If you are keen to learn how to start a fire with a fire steel, take a look at my article "How to quickly and easily start a fire with a fire steel".
It's best to put together a complete survival kit. In the article "These 11 tools are necessary for wilderness survival", I write about this in detail.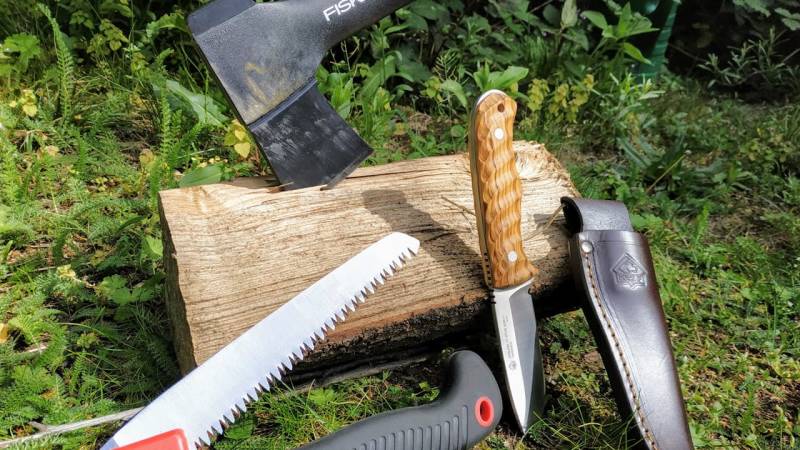 Summary
Prepping is about preparing for various emergencies. To be successful, it's crucial to have:
a secure retreat,
medical care, and
adequate food supplies.
Start small, build up your equipment, and learn the essential skills.
It's also important to plan for safe escape routes and to know your surroundings well.
Living self-sufficiently and independently of others and structures is advantageous, so consider starting a vegetable garden. For more severe crises, protective clothing and communication with other individuals are necessary. Ultimately, it's essential not to turn against each other but to act in solidarity in real emergencies.
By following these prepping tips, you'll be well-equipped for an emergency!
---
Now I'd like to know, are you preparing for any emergencies?
Have you given any thought to the topic? Do you have a stockpile of supplies?

---
Sources for the guide

https://www.bbk.bund.de/DE/AufgabenundAusstattung/CBRNSchutz/Physik/RN-Gefahren/Schutz_Physik/Schutz_Physik_node.html
Was this guide helpful?
46 people found this guide helpful.
4.76 out of 5 points (49 Ratings)