Back to german article
5 reasons why camping is environmentally friendly
Camping with a tent is a great way of traveling. And the best part: It is environmentally friendly! But why is this the case? Read this guide.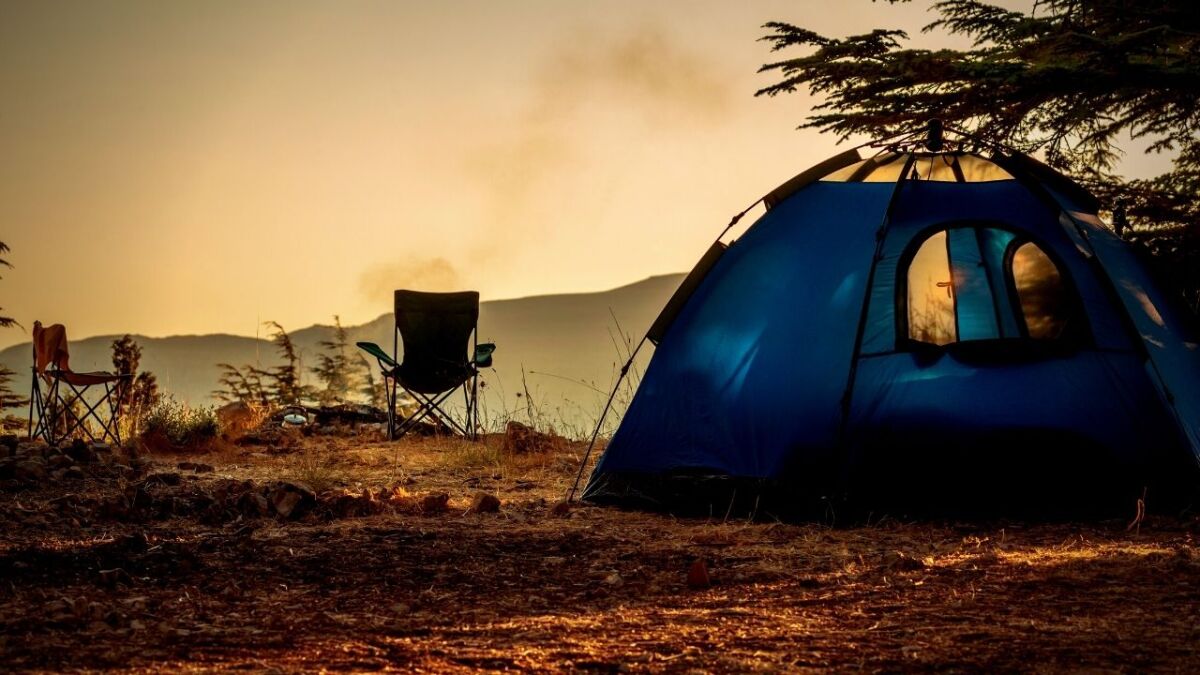 ---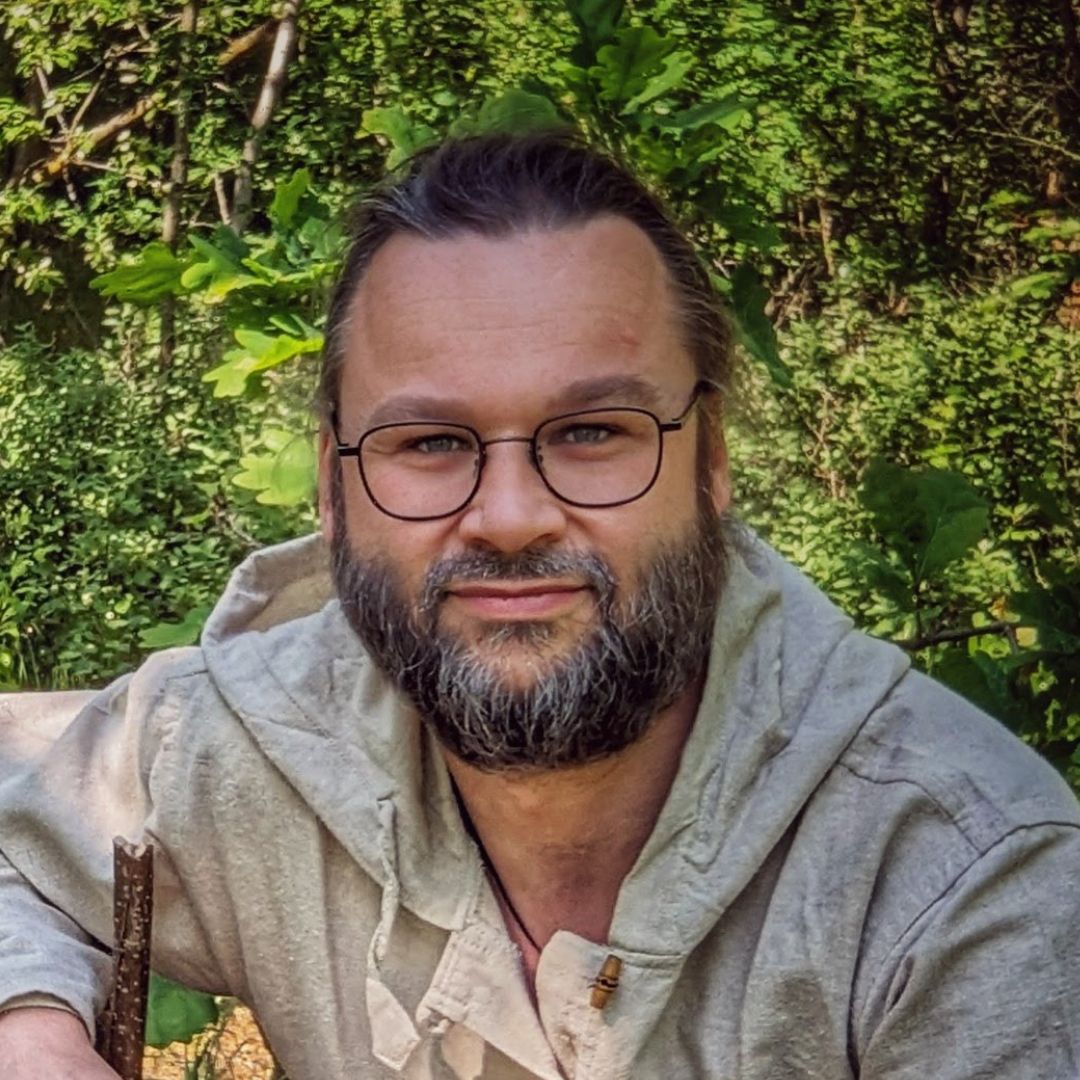 ---
👉 The key facts from this guide
Camping means less CO₂ emissions compared to air travel and hotel stays
Tents are available in sustainable materials such as canvas, bamboo, and hemp rope
Environmentally friendly campsites with Ecocamping and EU Ecolabel certifications offer sustainable options
Camping consumes less electricity, especially when using solar-powered LED lights
When camping, you bring less luggage and avoid unnecessary chemicals
Camping is overall more environmentally friendly than other forms of travel and promotes sustainable tourism
The protection of the environment is a topic that is increasingly coming to the forefront. However, when it comes to traveling, often one eye is closed.
Many people choose to travel by plane to explore distant countries. While it may be a great experience, is it environmentally friendly? No - clearly not.
It doesn't always have to be the classic flight with an overnight stay in a hotel. Camping also guarantees unforgettable travel experiences. Above all, an adventurous time is guaranteed! Moreover, this nature-oriented form of travel is particularly environmentally friendly.
In this article, I will reveal to you the 5 top reasons why camping benefits the environment. Perhaps you will also spend your next trip in a tent!
1. Camping means less CO₂ emissions
When camping, the CO₂ consumption is lower than, for example, on a flight. The only requirement: You camp in the immediate vicinity. Because if you first travel to another country - or even to another continent - camping is anything but environmentally friendly.
There are various ways to travel sustainably. The lowest CO₂ emissions, of course, occur when you walk or cycle to the campsite. However, traveling by public bus or train also has relatively low CO₂ emissions: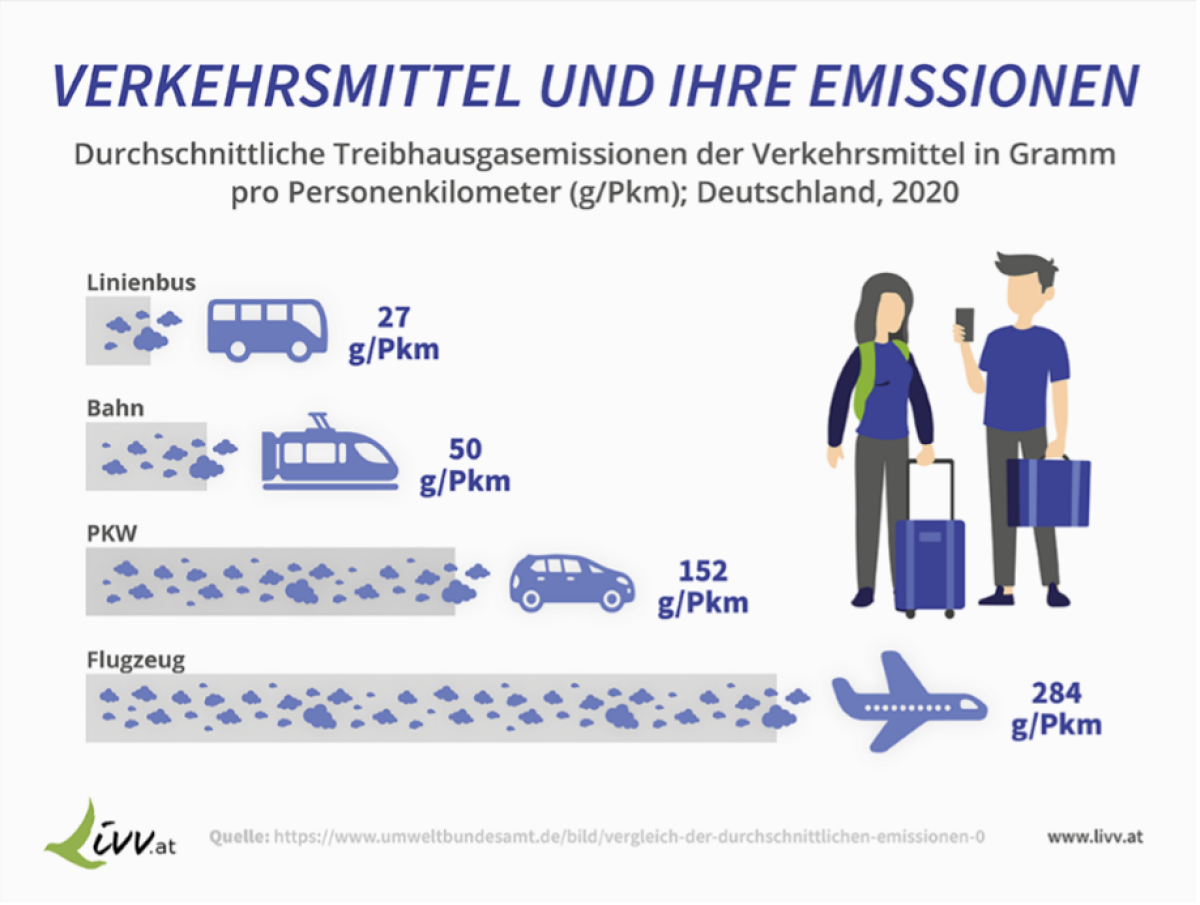 A flight trip by far causes the highest CO₂ emissions (©livv.at).
So why wander far when the good is so close? With a tent in your luggage, you don't have to plan a long journey. By choosing a campsite that is nearby, you not only do something good for the environment, but also for your physical fitness.
And short distances during your camping trip with a tent? The best way to cover them is by bike.
2. Tents are available in sustainable materials
Environmentally friendly camping starts with the tent. By avoiding tent materials that contain harmful plastic, you are making a clear statement for the environment.
When buying a tent, pay attention to trustworthy textile seals, such as Grüner Knopf or bluedesign - two government-recognized seals for sustainable textiles.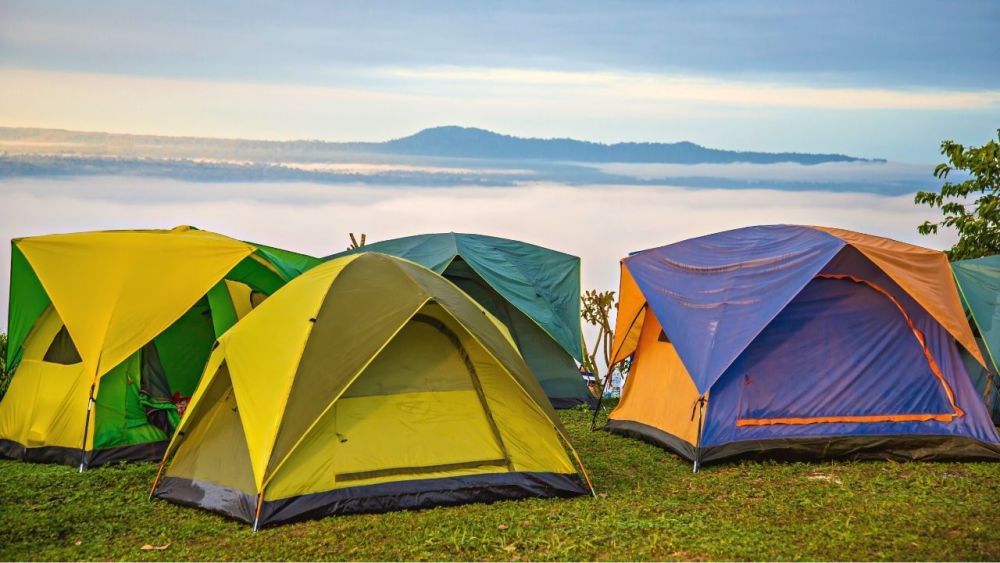 The following renewable raw materials are among the sustainable tent materials:
Canvas: This fabric made of 100% cotton contains no synthetic components. Due to its unique weaving technique, canvas fabric is very durable. Cotton tents are also completely waterproof.
Bamboo: This sweet grass is known for its CO₂ neutrality and fast growth. Like canvas fabric, bamboo is also very robust and perfect for outdoor use. A big advantage: Bamboo has a natural protective layer that is waterproof.
Hemp rope: This fabric refers to the fibers from the bast of the hemp plant. The natural material is not only a renewable resource, but also biodegradable. In addition, hemp rope is very weather-resistant and robust.
3. There are eco-friendly campsites
Wild camping is not for you? No problem! Instead, pitch your tent at an environmentally friendly campsite. Make sure it is labeled accordingly.
The award Ecocamping and the EU Ecolabel stand for environmentally friendly campsites. These labels guarantee that various measures are taken at the campsite to protect the environment.
These include, for example:
a sustainable energy generation
a strict waste separation
an efficient use of water
consideration of biodiversity
So you see: Camping at an environmentally friendly campsite is a clear statement for sustainability.
4. Camping consumes less electricity
If you stay in a hotel, you consume a lot of electricity - mainly after dark. However, when camping, the electricity consumption is significantly lower. After all, you don't have access to electricity from the socket here.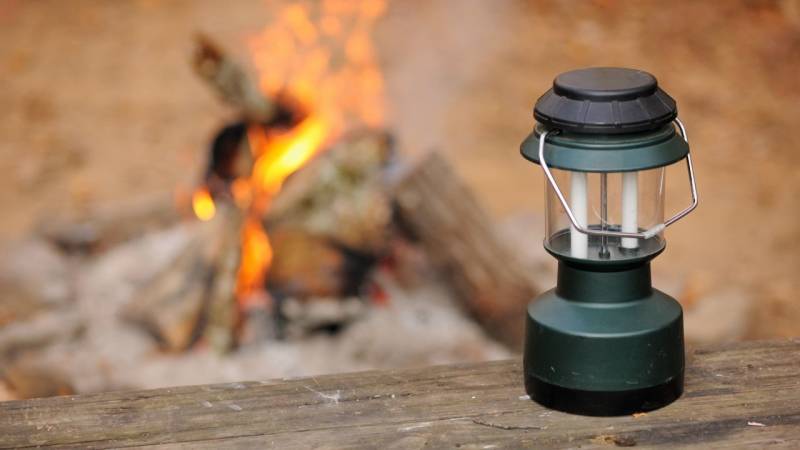 The most environmentally friendly are solar-powered LED lamps. During the day, you charge them for free in the sun. The lamp is then powered by the stored solar energy. Once darkness falls, it reliably emits light.
By using solar energy while camping, you are doing something good for the environment. At the same time, you don't have to worry about power supply while camping - including the nighttime arrival at the campsite. So it's a win-win situation!
5. Less luggage
When camping, you are forced to take only the essentials. After all, you won't be equipped with a suitcase, but only with a backpack, as you embark on your adventure.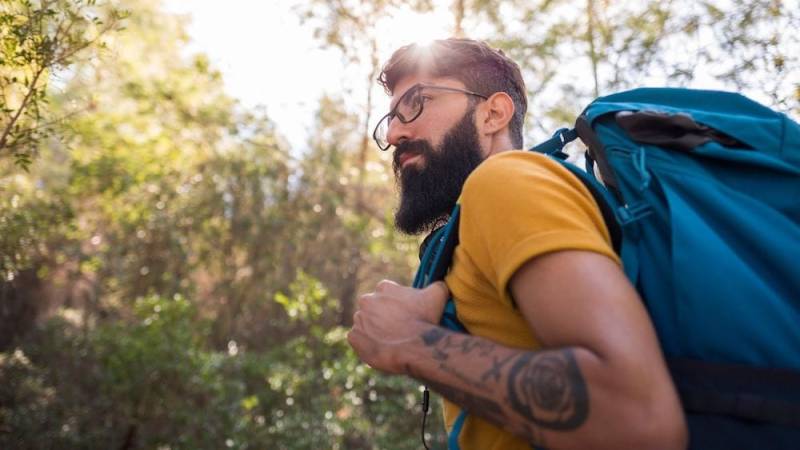 If you only pack what is actually necessary, your luggage will be much lighter. This not only saves physical energy when carrying it, but also protects the environment. This is particularly noticeable in the toiletry bag - here it is possible to consciously avoid chemicals.
When camping, you have to think minimalist. Natural ingredient core soap replaces a whole range of chemical body care products. The soap foam is suitable for showering, washing hair, and even temporarily brushing teeth - and there are many more amazing application examples.
Conclusion: Camping is more environmentally friendly than other forms of travel
If you choose to camp with a tent, you are making a clear statement for the environment. For example, you consume less CO₂ and electricity when you spend your time in the midst of nature.
In addition, there is now a wide range of environmentally friendly camping equipment on the market. A sustainable tent and a solar-powered LED camping lamp (here is my top list) are essential for camping.
Rounded off with as little luggage as possible, you embark on your journey with a clear conscience - so almost nothing can go wrong. I wish you a good time camping!

Was this guide helpful?
12 people found this guide helpful.
5.00 out of 5 points (12 Ratings)