Back to german article
Avoid these 9 mistakes as a hiking beginner for a better first hiking day
There are mistakes that beginners always make while hiking and they can be dangerous. Read through 9 common mistakes now, so you don't make them.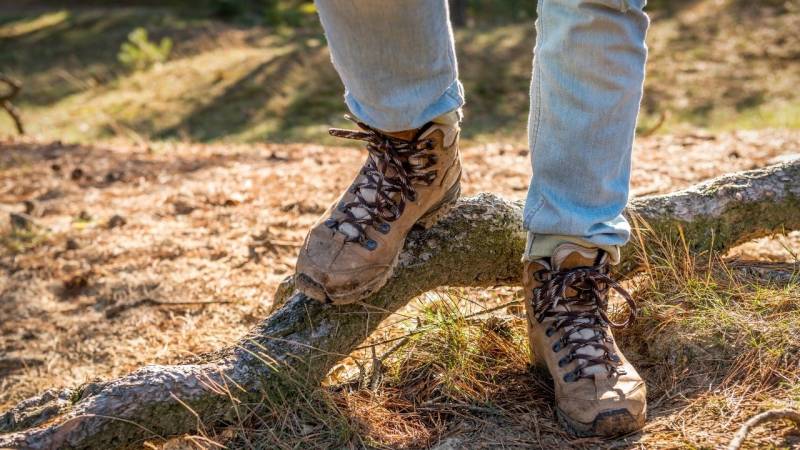 ---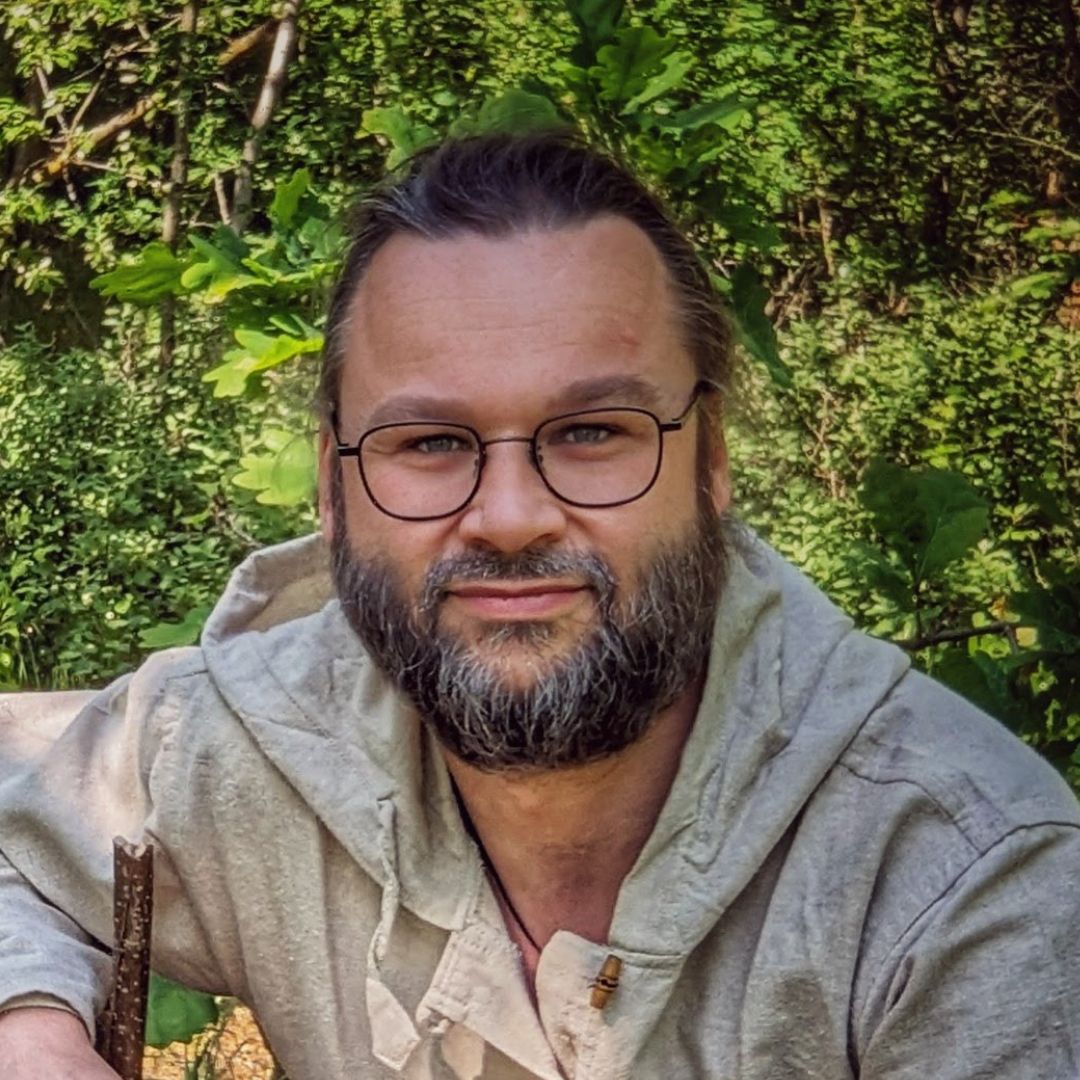 ---
👉 The key facts from this guide
Before every hike, check the weather forecast and adjust your equipment accordingly.
Avoid wearing jeans and cotton clothing, as they retain moisture and dry slowly.
Purchase important equipment such as tents, sleeping bags, and shoes at outdoor specialty stores instead of discount stores.
Break in new hiking shoes before the hike to avoid blisters and pain.
Use specialized hiking maps instead of road maps for better orientation.
Pack an appropriate first aid kit and practice environmentally friendly behavior during the hike.
With careless hikers, it is more likely that something will happen.
You plunge off a cliff, ignite a forest fire, or otherwise get into trouble.
I'm certainly not perfect and all-knowing, but I've wandered enough to know what mistakes beginners like to make.
Read through the errors now, so you don't have to make them.
1. Ignore the weather forecast
A little rain is no reason to cancel a hike. That's why we also have Gore-Tex boots and waterproof jackets, right?
But even the best equipment cannot provide 100% protection against heavy rain or a snowstorm.
That's why I always check the weather forecast before every trip.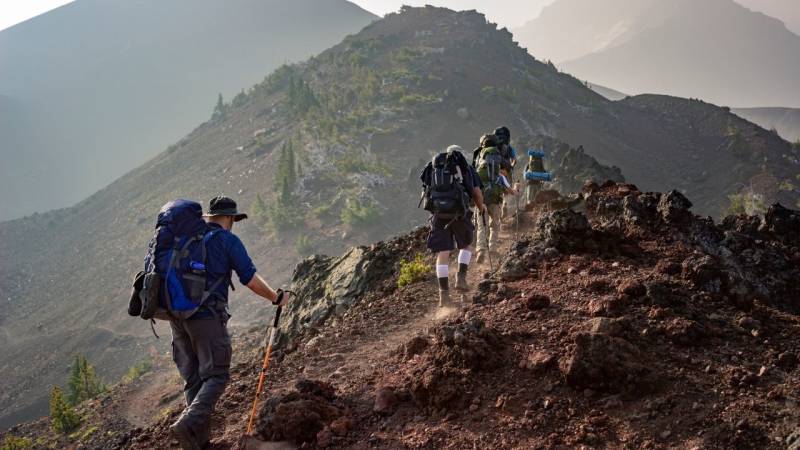 Ideally, you do it like me and choose exactly that area. There are not only weather forecasts, like wetter.de, but also special online sources, like "Mountain weather in the Alps" or the DWD.
At the beginning of my outdoor passion, I set up my Tarp, and unfortunately, it should not be there in the morning where I had set it up.
At night, a fierce storm came up, and I huddled into the tent. The next morning, everything was over and not a breeze could be felt. But my tarp was also no longer where it was. It was only hanging on one guy line and had gotten tangled between the branches.
Today I always check the weather forecast twice, tighten my tarp better or pack it up altogether.
Also read: Hiking in the Rain: What, Why, and How? 7 Tips to Make it Work!
2. Wearing jeans like at 14 in school
Remember this: Denim fabric is made of cotton; therefore denim fabrics is a bad choice for hiking, especially in rainy or cold weather.
That is because cotton retains moisture instead of wicking it away like wool and polyester.
If cotton gets wet, it takes a long time to dry again. And that's a problem.
Because the moisture on your skin withdraws heat from your body through convection (flow transport).
Denim fabric is the worst of all cotton types because it can freeze at sub-zero temperatures.
I learned this lesson as a teenager when I went sledding in jeans.
3. Buying a tent, sleeping bag, and sleeping pad at the discount store
Most discount store owners did not become wealthy individuals by selling high-quality camping and hiking equipment at discount prices.
Lidl, Aldi and Netto often offer affordable outdoor equipment, but I buy the really important things at an outdoor specialty store.
It's okay to buy your duct tape there or your food for a hike, but when it comes to the most important equipment like shoes, rain gear, sleeping bags, and tents, rely on outdoor specialty stores and reliable and well-known brands.
Refer to my buying guides if you're looking for the right sleeping pad or a sleeping bag.
4. Wearing boots fresh out of the box
I'm not a fan of hiking proverbs, but there's one that I consider a belief:
When your feet are happy, the rest of you is happy.
I noticed this early on when I hiked through the winter with stiff and new winter shoes. A sore heel and blisters after 60 minutes were the result. The injury stayed with me for another 3 weeks, so I felt the pain even in other shoes.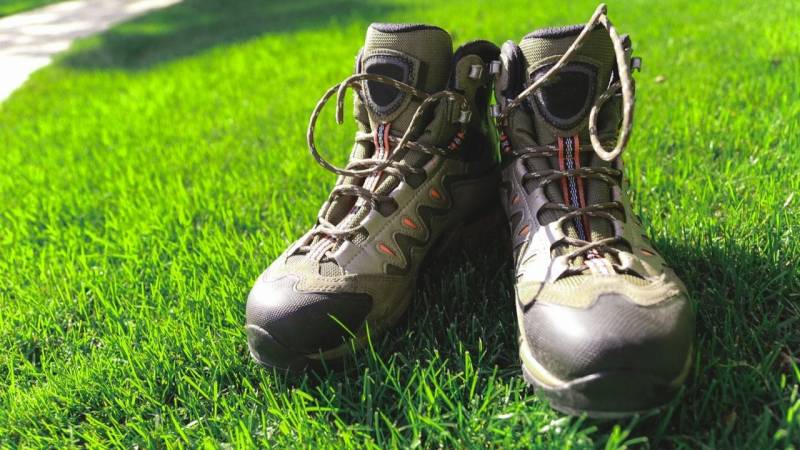 Believe me, neither you nor your feet will be happy if you start a long journey with untested shoes or boots.
Weeks before the trip, you should break them in while mowing the lawn, walking the dog, or running errands in town.
Wear newly purchased shoes indoors first, as most outdoor stores exclude a return policy for shoes worn outside.
If your feet hurt or develop hot spots or blisters, apply bandages, try different socks, and stay on top of it.
Also remember that most people's feet swell by half a size or more by the afternoon.
5. A hike with a road map
There are many types of maps and road maps definitely do not belong to hiking equipment.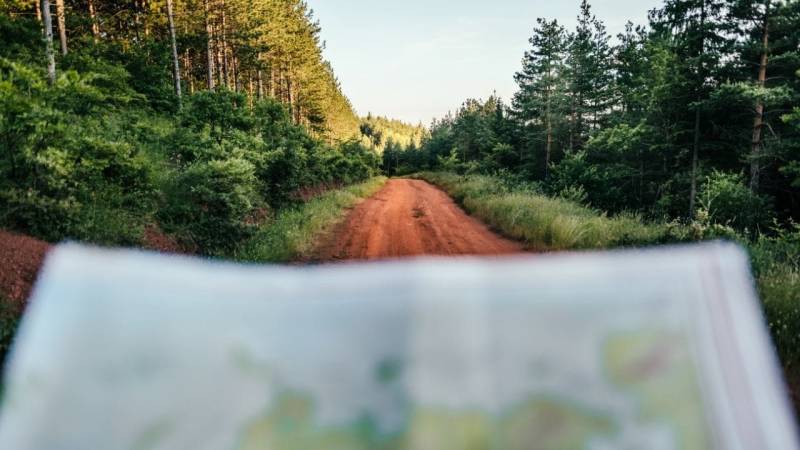 Highly detailed topographic maps are the standard for navigation in the wilderness, but for popular and well-marked hiking trails, they are often unnecessary.
Much easier to obtain and use are designated hiking maps, which include topographic features such as rivers, mountain ridges, and peaks, as well as important information such as hiking distances and waypoints.
In bookstores and visitor centers, there are typically maps and travel guides for the local hiking trails.
6. A first aid kit with only band-aids
Most beginner hikers either forget to bring a first aid kit or they pack an entire pharmacy. Neither is the right approach.
You should take a travel first aid kit that corresponds to the length of your trip, the size of your group (and your individual medical needs), as well as your medical knowledge.
Furthermore, you should adapt your first aid kit to the conditions of the region and the country.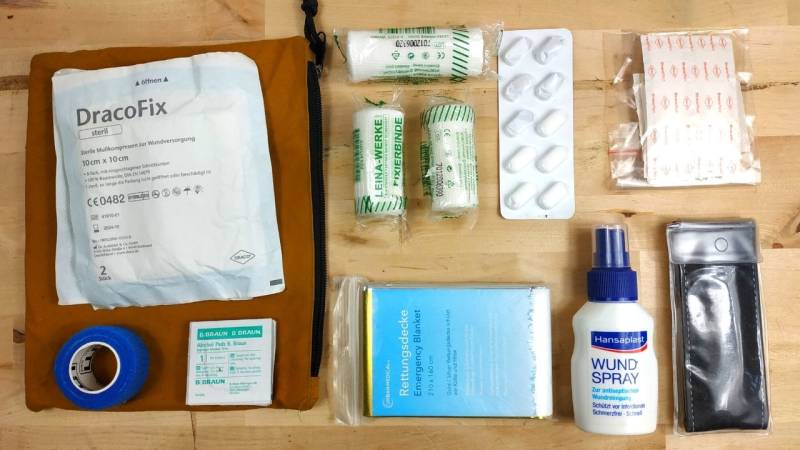 It also doesn't make sense to pack things you probably won't use, instead of extra bandages and painkillers.
The basic equipment for first aid care on most outings includes: adhesive plasters (various sizes), gauze bandages, compresses, scissors, rescue blanket, gloves, alcohol swabs, wound disinfectant, wound irrigation solution, tweezers, tourniquet.
Also read: First Aid Kit: assembling and using
7. Ultralight hiking without ultra experience
A regular backpacker transitioning to ultralight is like a vegetarian becoming vegan - it takes time to adjust to a new system.
There are different definitions, but generally speaking, ultralight hiking means that the weight of your backpack (gear minus food and water) is around 5 kg.
The advantage, of course, is that you have less weight to carry, but your safety net also shrinks: You have fewer reserves (food, fuel, warm clothing) in case something goes wrong, for example, if you fall into a river or your food spoils.
The more experience you have in hiking, the more confident you are with ultralight gear. As a regular hiker, you are better equipped to avoid mishaps and, secondly, to improvise if they do occur.
Therefore, ultralight hiking should be approached as a gradual goal and not as the first step.
Reducing the weight of your backpack is a skill that is only learned after many experiments.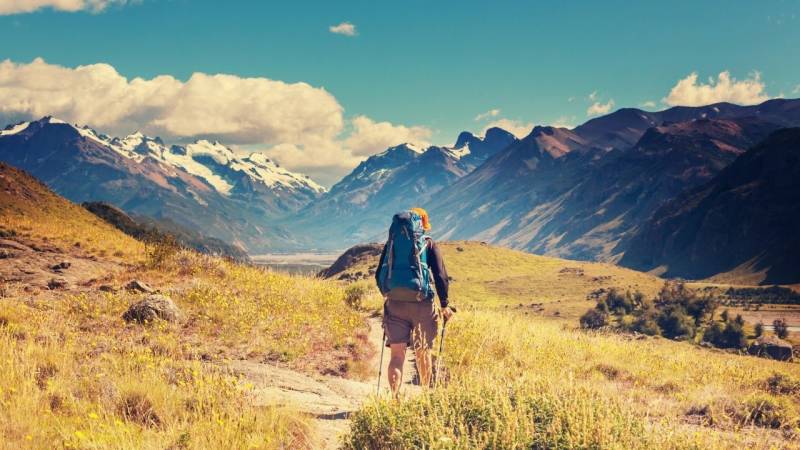 So how much weight should one carry on a typical day hike? Is it 5, 10, or 15 kilos? That depends on the circumstances.
If you walk a few kilometers alone on a quiet path, you can bring water, snacks, rain gear, a headlamp, and the always necessary map, compass, or GPS.
If the path, however, is unknown, tricky, or remote, and you are hiking in a larger group, you should bring a small first aid kit, warm clothing, as well as extra water and food, which increases your weight to over 10 kilos.
This is because taking more equipment - along with the ability to use it - is the best strategy to minimize risk.
8. Started too late
Being an hour late for a dinner reservation scheduled for 7 pm is bad manners.
But starting a hike at 2pm that was supposed to start at 10am is foolishness.
If you would rather not see the next day's headline in the BILD newspaper ("Clueless hikers survive freezing nights in the wilderness"), it's best to leave on time. Or you can abort the hike or even take a shortcut.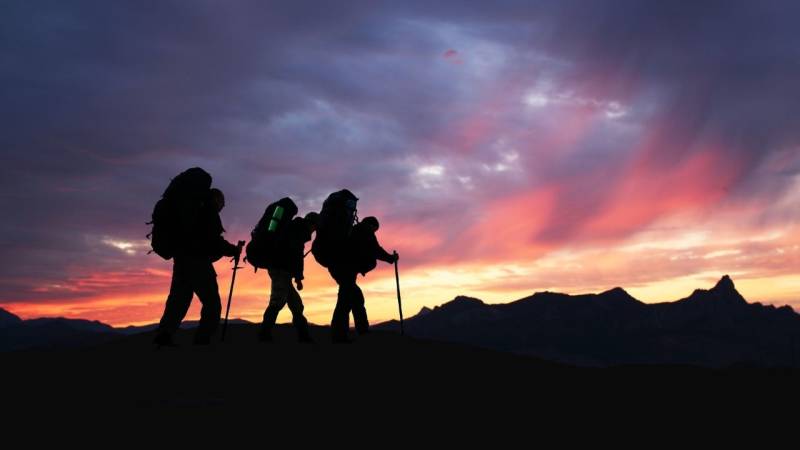 In addition to an early start, it also depends on how fast you move. A fit adult walks at a speed of 4 to 5 km per hour. But this speed decreases to 3 or even 2 kilometers per hour when you are traveling in rough terrain, overcoming elevation differences, and taking breaks.
Groups always move slower than individuals, and families with young children are the slowest.
If you leave later than planned, check your map to see if there are shorter routes or a shortcut to reach your destination before sunset.
If you notice that you are falling behind, don't let shortcuts tempt you off the beaten path, but keep moving.
Pay attention to the time and be prepared to use the headlamps that you packed for such situations.
9. Leave No Trace
How are you doing with environmental protection?
Are you a Ziplock bag washer?
Where do you dispose of the soapy water after washing dishes on a camping trip? Do you use biodegradable soap?
Do you really filter out the food leftovers and scatter the dirty water at least 200 meters away from a lake, stream, or campsite?
This is what Leave No Trace (LNT) - seven principles for promoting ethical, environmentally friendly outdoor recreation in nature - recommends doing.
The most important rules of LNT are easy to follow:
Take your trash with you
Stay away from wild animals
Minimize the impact of campfires
The finer details, however - such as using toilet paper and starting small fires - are more difficult to follow.
But since Mr. Badger and Mrs. Fox didn't clutter up your living room, you should show the same courtesy. Take a look at the Wander Taboos for more information.
Have you recognized yourself in some mistakes? Write it to me in the comments.

Was this guide helpful?
11 people found this guide helpful.
5.00 out of 5 points (11 Ratings)