Back to german article
9 steps on how to become a better survivor
These points show you how to become a better survivor and improve your outdoor passions, such as bushcraft, wilderness, or survival.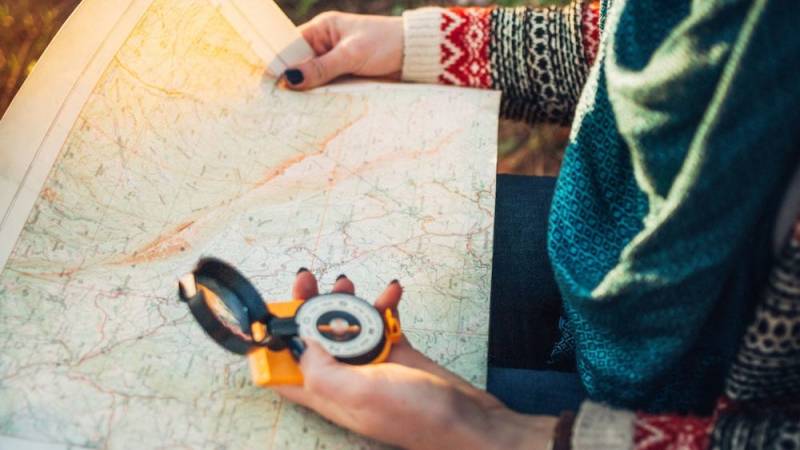 ---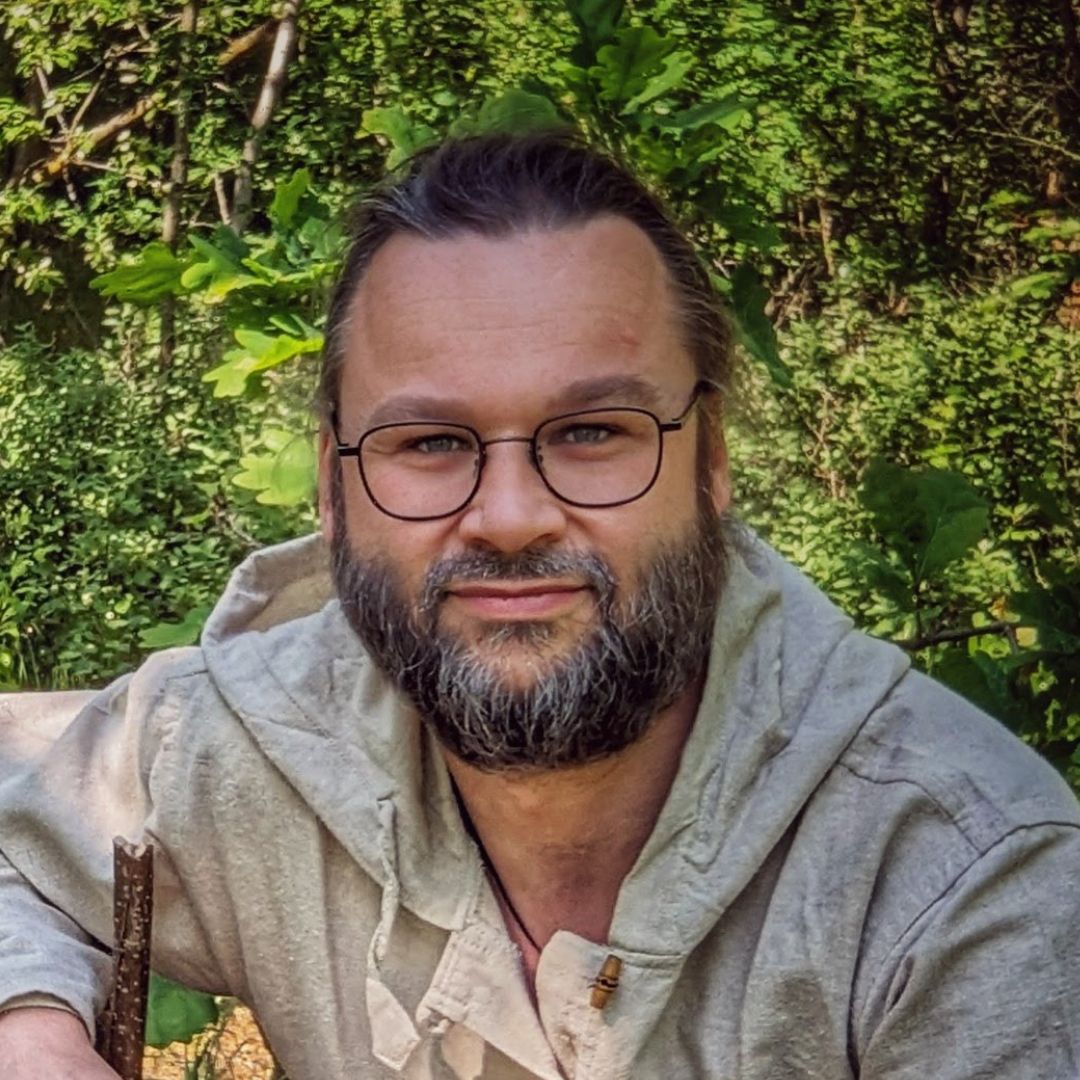 ---
👉 The key facts from this guide
Basics: Internalize the basics of survival and make sure you master simple techniques.
Learning: Never stop learning and use various media to expand your knowledge.
Practice: Practice regularly and incorporate exercises into your daily life to strengthen your skills.
Challenges: Set yourself new challenges and expand your horizons.
Testing: Regularly test your knowledge and skills and work on your weaknesses.
Creativity: Be creative, think comprehensively and use all the resources available to you.
Suddenly, Franz found himself in an uncomfortable situation.
The weather turned, the sun gave way to clouds. It became cold, damp, and stormy. He had to seek a shelter.
He had his fire striker with him. But he couldn't use it.
The gusts of wind made it impossible for him to start a fire.
If only he had not watched YouTube videos, but also put the knowledge into practice, he would now feel snug and warm.
I will show you today how you can improve your chances of survival exponentially.
This way, you will never end up in a situation like Franz.
Let's start. It begins with internalizing the basics.
Tip 1: Internalize the Basics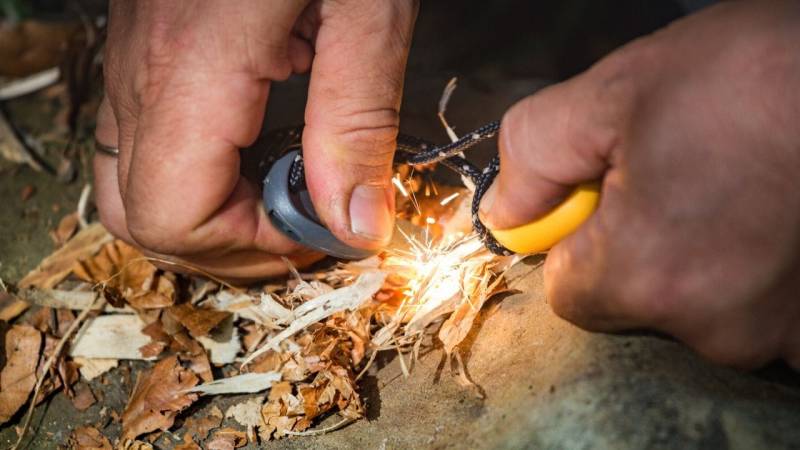 You don't have to be a master of the basics and practice for ten years. The only thing that cannot happen is that you cannot determine where north and south is in the wilderness.
No one expects you to light a fire with a fire starter.
But do you know how to light a fire with matches?
Can you light a fire with a fire starter?
Once you have mastered these simple methods, you can move on to tasks that are more challenging. This lays the foundation for complex challenges.
Tip 2: Learn for your entire life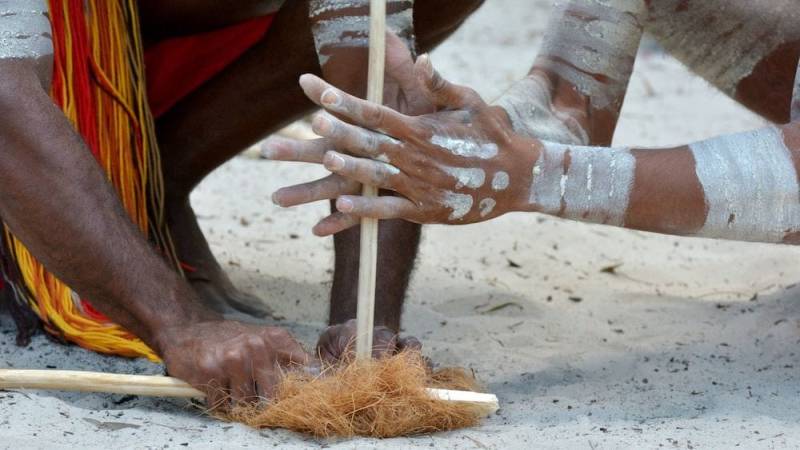 Never stop acquiring knowledge.
You wouldn't be reading this article if you believed that adults are no longer capable of learning.
Humans learn all their lives if they'd like to. There are many ancient techniques and a lot of knowledge from our ancestors that is worth acquiring.
Reading Tip: What is a Bow Drill, and How Does it Work?
Tip 3: Use Different Media: Reading, Videos, Podcasts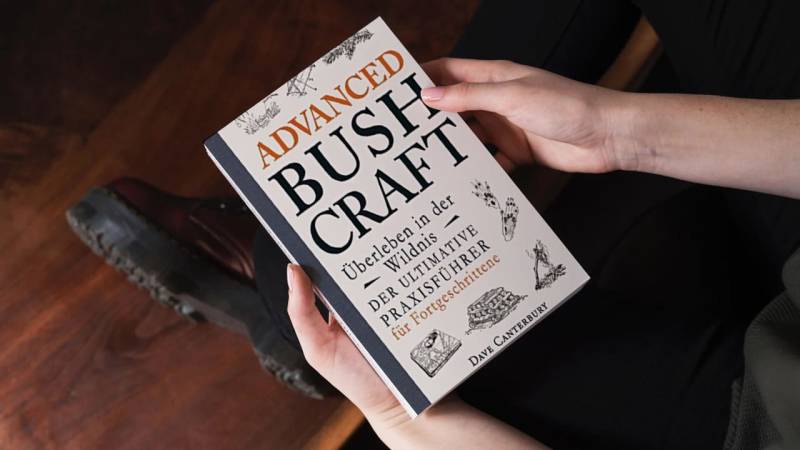 Test every kind to learn. Do you prefer reading? Then read!
Do you prefer watching videos? Then find your movies on YouTube.
Do you drive to work? Then listen to a podcast about bushcraft.
On many blogs, you can subscribe to the newsletter (subscribe to mine here). This way you regularly receive news.
Even in forums, you can learn enthusiastically. There, survivalists and bushcrafters tell their experiences.
Reading tip: 5 great books about bushcraft
Tip 4: Schedule exercises regularly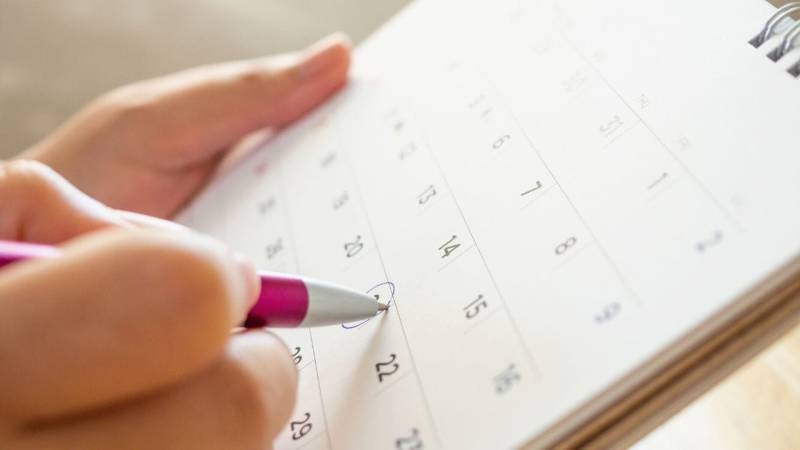 Do you know how you learn most thoroughly?
Then plan your week right away. When will you take the time to watch a video? When will you read the blog post?
Take the time to internalize new knowledge and techniques.
You don't need to take three hours a day.
It's only important that you start. Then you will achieve results.
And if you have difficulty learning alone, I have a solution for you with the Wildimpuls program (in German). All participants learn together and work on the same project every week.
Tip 5: Practice, Practice, Practice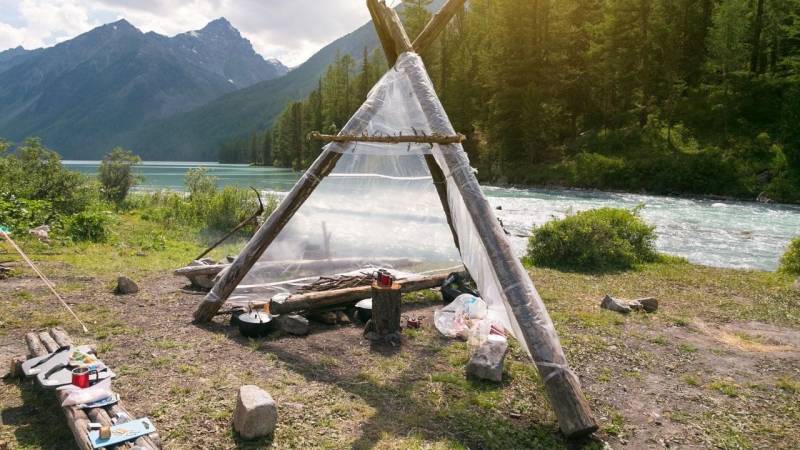 By practicing, you gain experience.
Through experience, you avoid mistakes.
Experience allows you to work more precisely and concentrated.
You will notice quickly: if you light a fire with a fire striker several times, it works better and faster on the tenth try.
So, it is with almost everything. If you practice, you will get better.
You don't have to go to the woods to practice. Go outside your front door, into your backyard or garden.
Therefore, regularly check that you are applying theoretical knowledge to practical techniques.
Don't just read about how to make a fire after the rain. Stand up and test it.
To go along with this, I have 21 knife carving ideas for practice.
Tip 6: Challenge Yourself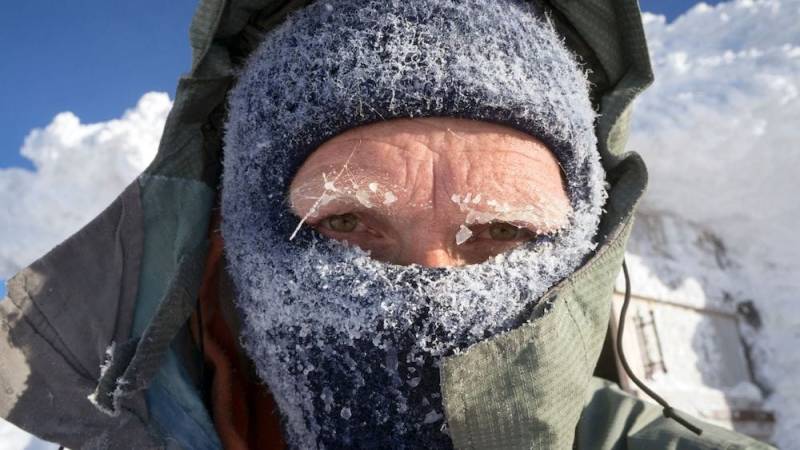 Do you think you're already skilled? Then challenge yourself with new tasks.
Expand your horizons, be creative, and consider what's possible.
Here are some examples:
Knowing how to start a fire in three different ways isn't enough. Learn two more and grab my book.
Learn not just one way to build a trap, but four ways.
Practice coping with hunger and challenge yourself with fasting.
Spend a day without electricity.
Take untrained people into nature and answer their questions.
You see, there's always a challenge you can take on.
If you can't think of anything, write to me or leave a comment and we'll find something.
Tip 7: Incorporate Survival Techniques into Your Daily Life
Internalize the techniques by practicing regularly.
Therefore, incorporate your exercises into your daily life.
Here are some examples:
Apply your knowledge frequently, so you don't forget it.
Read also: "Learning Survival Skills: How to Get Started in Your Everyday Life [8 Examples]"
Tip 8: Check your knowledge and skills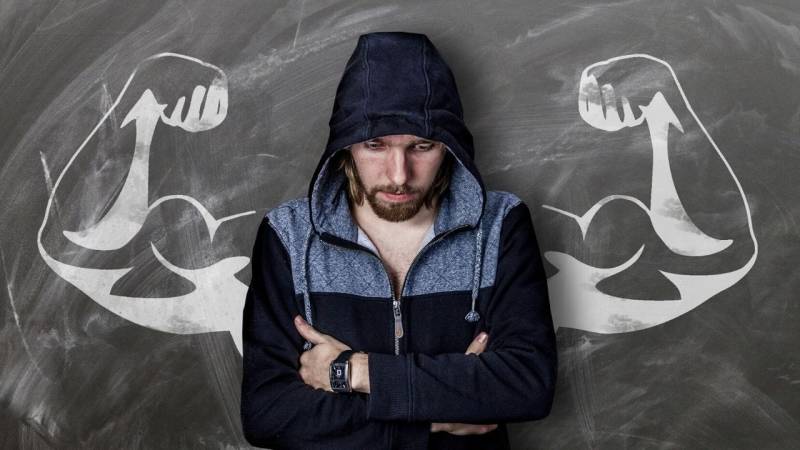 You're not perfect. Neither am I. Everyone has their weaknesses and fears.
We are capable of developing together. That's why this blog exists.
And surely, you have skills that you can apply flawlessly. But there may be one or two skills that you can improve, right?
Do you know what you're good at? Great. Include it in your regular training plan.
Do you know what you're NOT good at? Even better. Work on your weaknesses. You need to know them.
If you don't know them, they might put you in a terrible situation.
And consider alternatives to your weaknesses.
You can't build a Bushcraft shelter? Then it's advisable to know where to find shelter in an emergency. How about a fallen tree or a cave?
You're good at finding water, but can't filter water? Then practice it.
I know it's incredibly difficult to do things you don't like.
But if you do it and muster the willpower, you can outsmart your inner pig dog.
Tip 9: Be creative, think comprehensively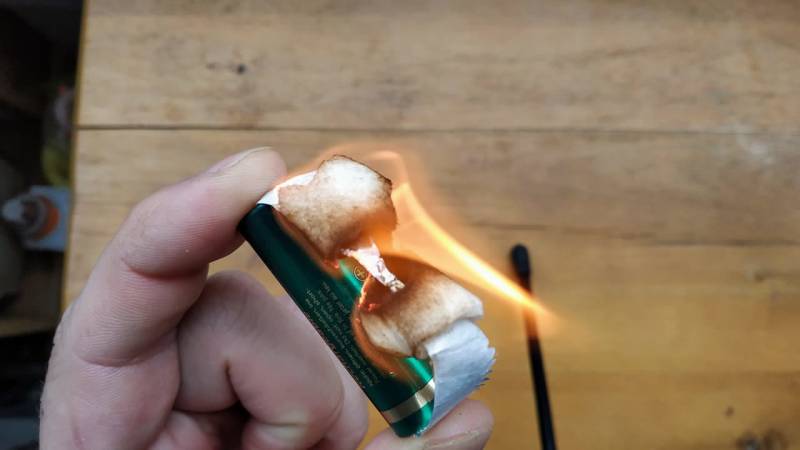 Nature provides us with everything we need to live. You can observe it attentively. Even waste and garbage are useful for many techniques.
An old plastic bottle is not trash for a survivalist. It saves lives because you can do all sorts of things with it.
Or you can have a minimal bushcraft day. On such days, you only take your belt knife and a fire steel with you.
Look at the knowledge of indigenous peoples. How did they live their daily lives in the wilderness?
Deal with self-sufficiency, life in the countryside, and old forgotten arts. I wholeheartedly recommend the books by John Seymour.
Summary
Don't stop applying what you already know. At the same time, acquire new knowledge.
Remember that you never stop learning.
Update your old skills and look for new knowledge and techniques.
Only then will you effectively use the resources of nature. With this knowledge, you will build shelters, find water, start fires, and obtain food.
---
Are there any more tips to become a better survivalist?
Share your advice with us in the comments.

Was this guide helpful?
5 people found this guide helpful.
5.00 out of 5 points (5 Ratings)