Back to german article
5 Beginner Tips for Camping Without Electricity
At first, camping without electricity may seem overwhelming. However, with the following five beginner tips, camping without electricity becomes a piece of cake.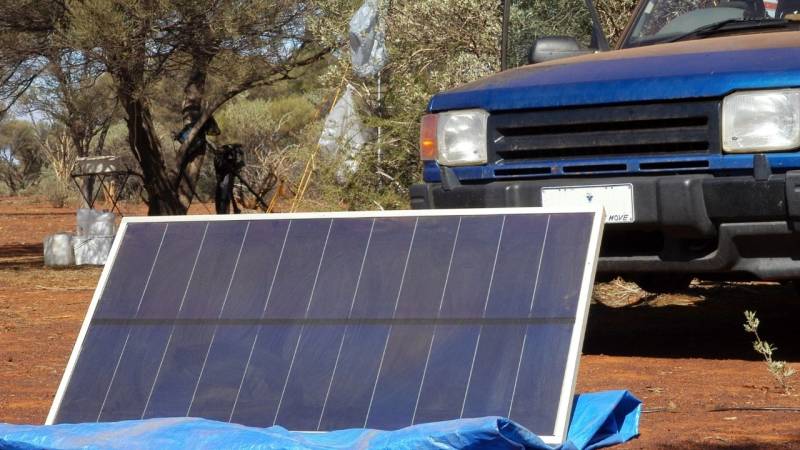 ---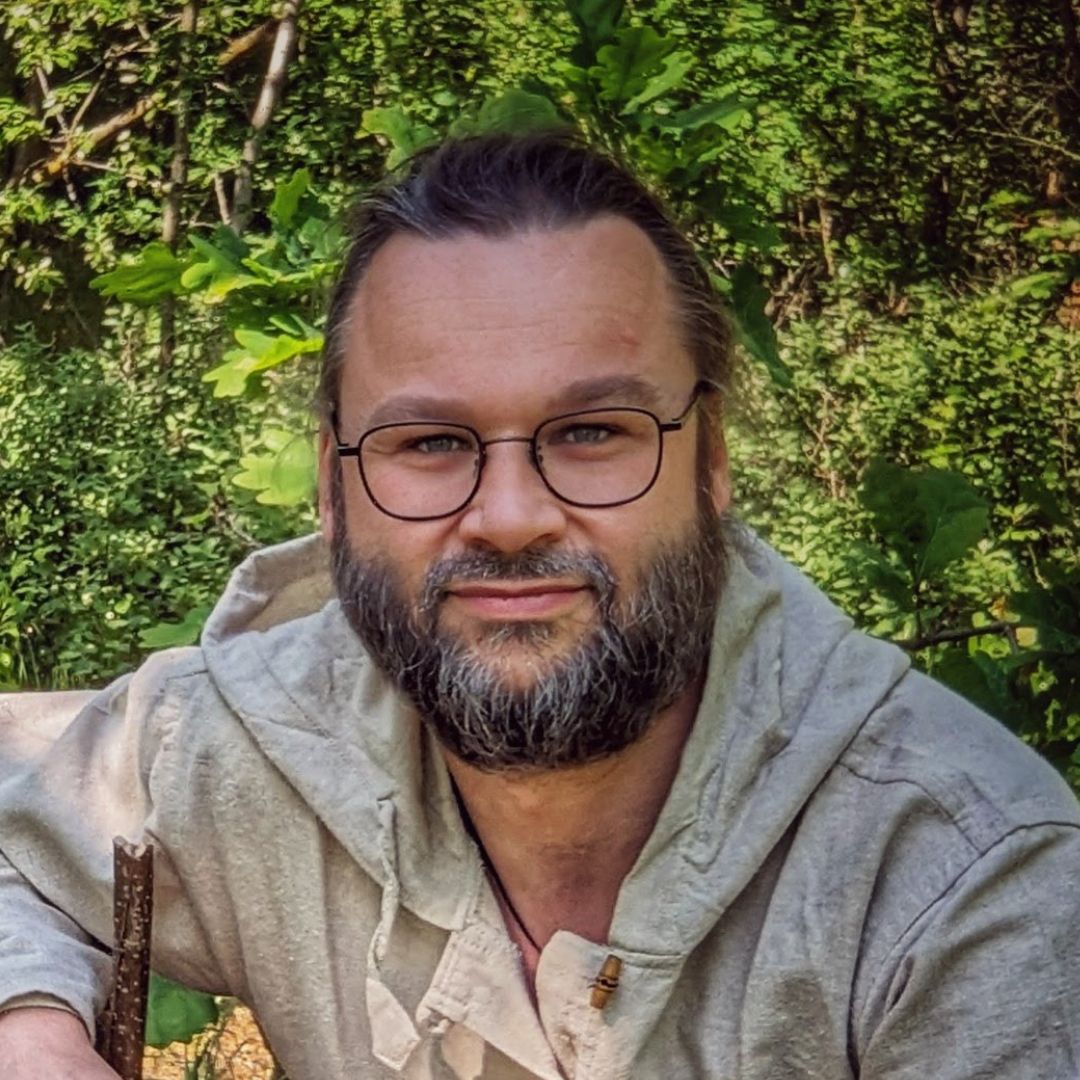 ---
👉 The key facts from this guide
Prepare well for camping without electricity and inform yourself about the campsite
Plan your meals in advance and prepare them as simply as possible
Bring enough drinking water as there may be no drinking water supply
Take a light source such as flashlights or camping lanterns with you
Become a campfire guru and practice starting a fire
Portable power banks will help you charge your electronic devices
When camping, the main focus is to take a break from everyday life and relax and recharge in the great outdoors.
Many campers also want to try camping in the wilderness, where there is no electricity - just them and the great outdoors.
At first, it may seem overwhelming to be without electricity.
But if you know what to do and how to handle different situations, you will find that camping without electricity is even more rewarding.
With the following beginner tips for camping without electricity, you can become one with nature and truly relax in the wilderness.
Be prepared
The key to a successful journey is to be well-prepared.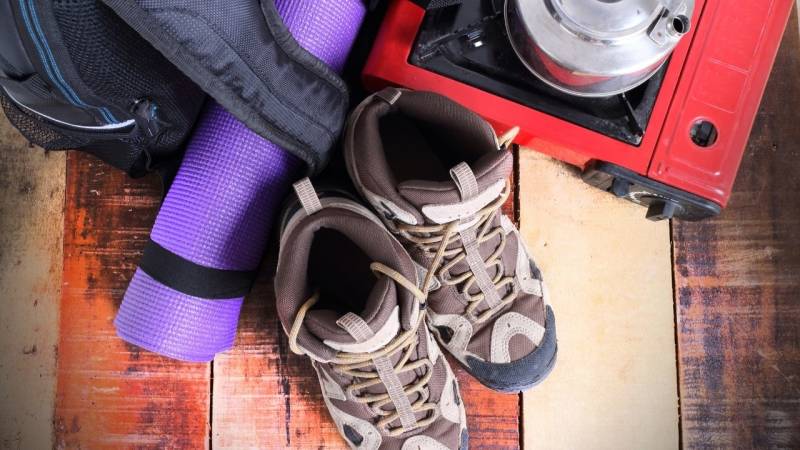 This is even more important if you intend to camp traditionally. Make sure to research the campsite you have chosen.
You know that there is no electricity there, but is there also a water source? Where is the nearest place where you can ask for help in emergencies?
In addition, you should make sure to pack everything you need for sleeping, cooking, eating, bathing, and entertainment. It would be helpful if you create a checklist and use it while packing.
Reading tip: What should you not forget when camping?
Meal Planning
Plan your meals in advance and make the preparation as simple as possible.
Keep in mind that there is no electricity, and you will be cooking over a campfire, a grill, or a gas stove, depending on your preference.
Plan your meals for each day of your trip and decide on recipes (here are my favorite recipes) that are easy to cook.
Prepare the food at home if possible. Pack your cooler properly and make sure to prepare perishable foods first.
If you intend to cook over a campfire, make sure you have everything you need, such as:
Grill utensils / tongs
Aluminum foil
Pots
Bring drinking water with you
If there is no electricity in the hinterland, there is usually no drinking water supply either.
It is important to check if there is a water source at the location you have chosen. If there is one, it is typically suitable for bathing and washing dishes, but not for drinking.
Take clean drinking water with you that will last for the entire journey. You can buy water in large bottles or in smaller individual bottles, or fill tap water into large containers.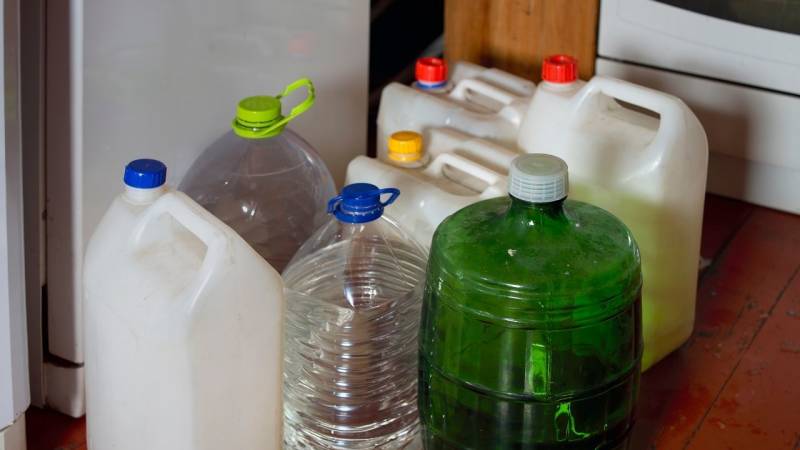 Take a light source with you
You need a light source to be able to move around the campsite - mainly at night.
You can light a campfire, but you can't move it or bring it into your tent.
So make sure to bring a flashlight, a camping lantern (find my top list here), some candles, and extra batteries.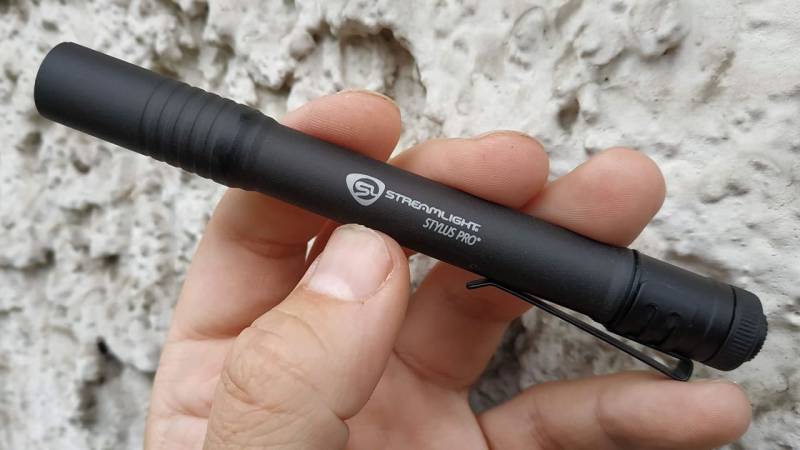 Become a Campfire Guru
Campfires are popular during every outdoor adventure and a great way to illuminate the camp at night.
However, kindling a campfire is a skill that takes a lot of effort to perfect. If you are new to making fires, take the time to practice at a fire pit at home before going out.
It's best to check out my guide here on the website: "How to Start a Fire? [10 Steps to Success]".
If you can't practice making a fire at home before your first trip, you can watch YouTube videos, read tutorials, and get a good idea of what it means to make a fire.
If you then take a few high-quality lighters, igniters, and good ignition material like cardboard and old newspapers with you on your journey, you are well-prepared.
Take portable power banks with you
Let's face it: we are highly dependent on electricity to power our phones, cameras, e-readers, GPS devices, and even flashlights. Therefore, we must have a way to charge our devices.
If you don't intend to live completely off the grid, a set of portable power banks is a great addition to any camping gear. I recommend the 20,000 mAh power bank by Anker and a small solar panel (check out the list of best solar panels here).
And if you're camping with a car, you can often get by with larger power banks that have enough juice to charge multiple smartphones.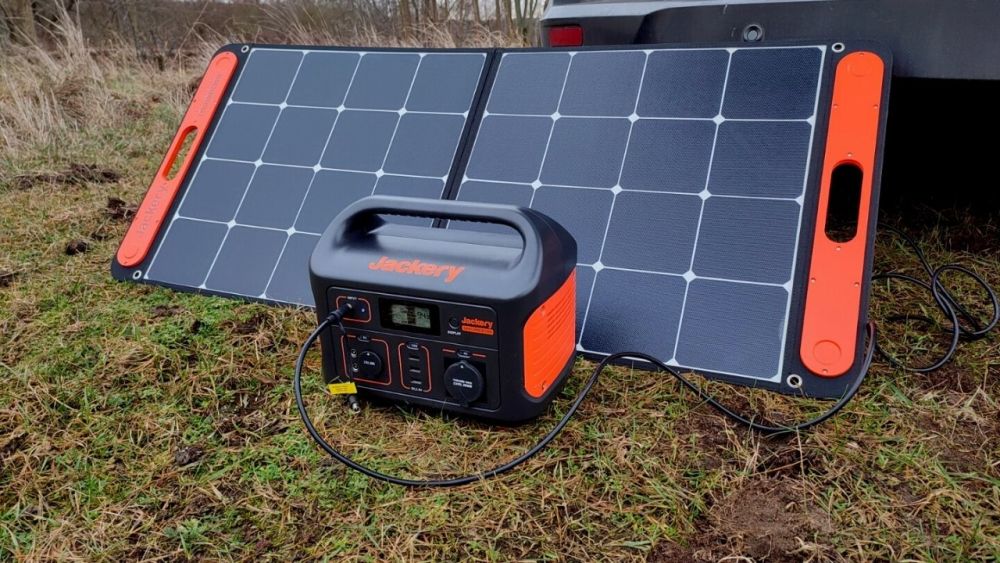 For backpacking trips, you should be as lightweight as possible. For that, I recommend a 10,000 mAh power bank, but you better check out my complete list of best power banks.
Stay warm
Regardless of the season in which you go camping, you must prepare for cold nights.
Take a wool sweater, wool socks, thick blankets, extra bedding, sleeping pads, and a thermal sleeping bag (here's my top list) with you.
---
Camping without electricity is becoming easier over time - just follow these simple yet effective tips.

Was this guide helpful?
7 people found this guide helpful.
5.00 out of 5 points (7 Ratings)