Back to german article
The Ultimate Bucket List for Campers - 101 exciting ideas for unforgettable experiences
Whether beginner or pro: This bucket list with 101 entries provides every camper with new ideas for unforgettable experiences in nature. Let it inspire you.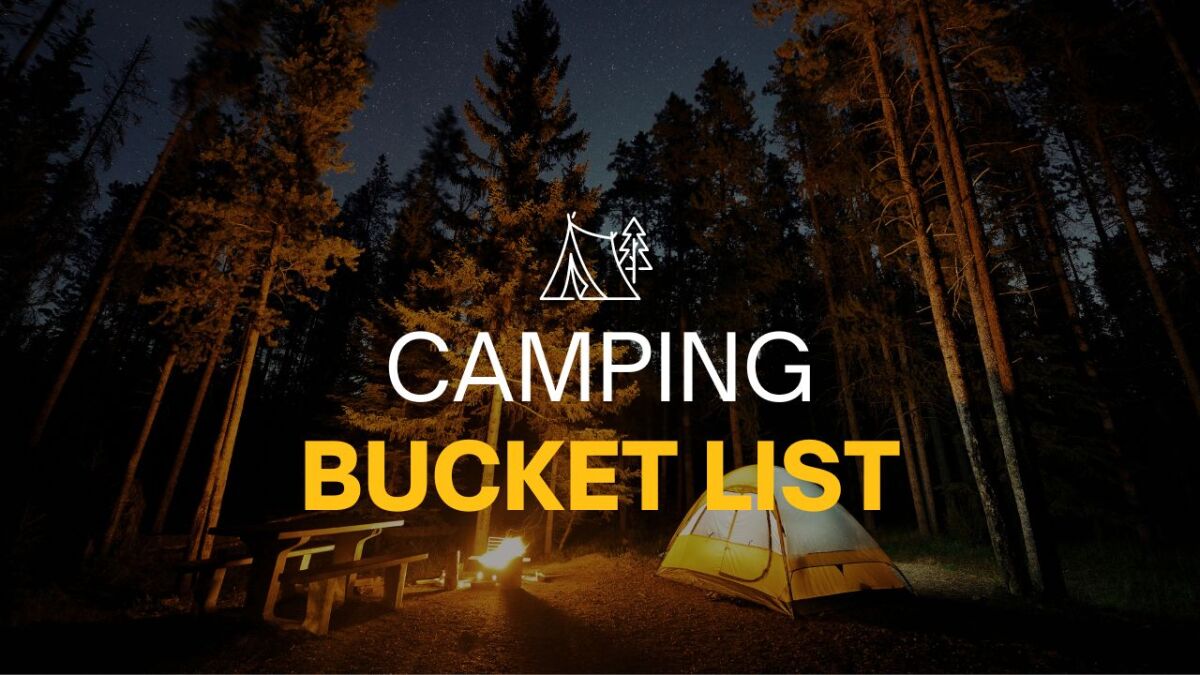 ---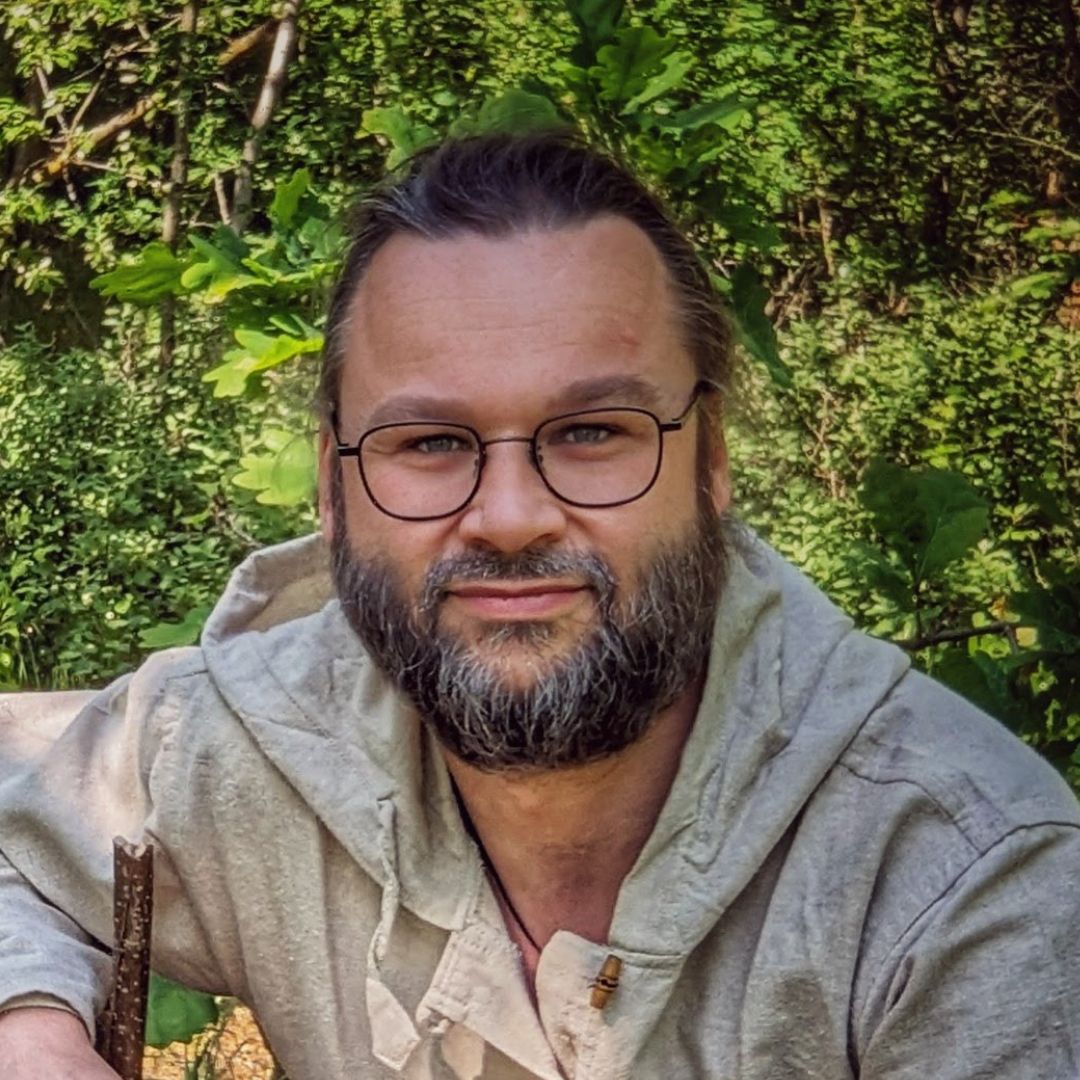 ---
👉 The key facts from this guide
You can set concrete goals with a Camping Bucket List and look forward to planned adventures.
The list offers you constantly new ideas, so that camping always remains exciting.
Share your Bucket List with friends and experience shared adventures.
Experience special moments and capture them to create lasting memories.
The featured 101 ideas range from special places like camping in a national park to challenges like setting up a tent in the rain.
Nature is waiting to be explored by you. So, pack your things and start your next camping adventure!
Camping is a great way for many people to escape the hustle and bustle of everyday life and enjoy nature.
Whether you are a beginner or an experienced camper, there are always new and exciting things you can try when camping.
A bucket list specifically for camping helps you find new goals and adventures for your next camping trips.
She gives you inspiration so that your next camping experience becomes something very special.
In this article, I present to you 101 ideas for your personal Camping Bucket List.
You will definitely find many exciting activities, places, and challenges that will get your heart racing.
Let's get started with the 101 entries for your Camping Bucket List!
Why should one create a Camping Bucket List?
A camping bucket list has many advantages:
It gives you specific goals to look forward to. Your camping trips will become planned adventures.

With a list, you always have new ideas at hand and will never lose the desire for camping. It remains exciting.

You can check off your camping experiences and see progress. That motivates you.

A bucket list is something you like to share with friends. You can work on it together.

Achieving your goals becomes lasting memories. A list helps you capture these moments.

Life never gets boring with a list full of exciting things you want to try.
Tips for creating your personal Camping Bucket List
Before we start with the 101 ideas, here are a few tips:
When writing your list, don't limit yourself. Let your creativity flow.

Continuously add new ideas to the list. It doesn't have to be complete all at once.

Organize entries into categories such as "Places," "Activities," or "Challenges." This makes planning easier.

Set a goal to accomplish a certain portion of the list each year, for example, 10 entries.

Share the adventures with friends. More fun and memories for everyone.

Link each entry with a note explaining why you want to have that particular experience.

Create photo albums or a camping diary for the achieved goals.

Celebrate the completion of a list entry as a real achievement. You did it!
Now let's get started with the 101 ideas for your personal Camping Bucket List.
101 Ideas for Your Personal Camping Bucket List
Places and Landscapes
Camping in a national park: Pure original nature. For example, in the Berchtesgaden National Park.

Camping on a mountain: Enjoy the view and feel big and free.

Beach camping: Falling asleep to the sound of the sea. For example, in Slovenia.

Camping in the mountains: Surrounded by impressive peaks and valleys. For example, in Norway.

Camping in the desert: Vastness to the horizon and clear starry nights.

Camping in the rainforest: In the middle of the green jungle amidst exotic sounds.

Camping on an island: The feeling of being completely alone.

Camping in the vastness of the prairie: Unobstructed view and silence.

Camping in the snow: Experience the magic of winter up close.

Overnighting on the edge of a crater: Admiring the result of tremendous natural forces.

Camping next to a waterfall: Falling asleep to the soothing sound of water.

Camping in a gorge: Surrounded by steep cliffs. For example, in the Partnach Gorge.

Camping on an active volcano: Feeling the fire inside the Earth.

Camping by a lake: Swimming, fishing, and enjoying the sunset.

Camping in the forest: Among trees, close to nature.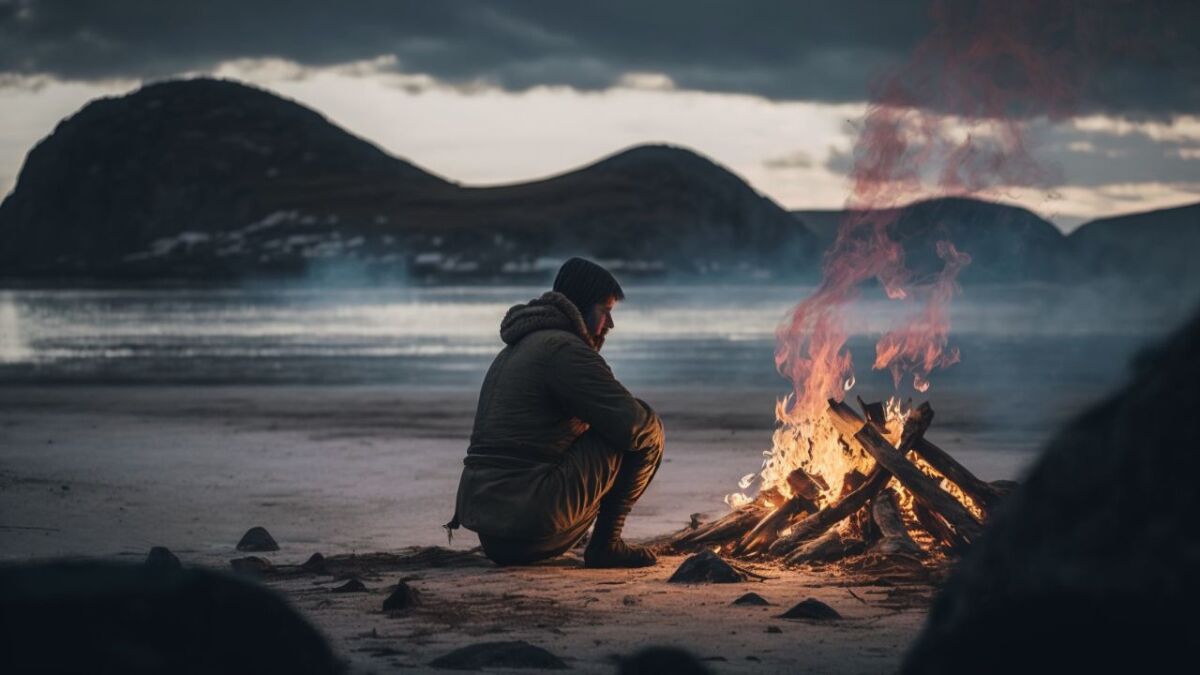 Adventure and Challenges
Setting up a tent in the rain: Putting your adaptability to the test.

Spend the night in a hammock: Something different from the tent floor.

Camping during a thunderstorm: Guaranteed adrenaline rush. But please stay safe!

Stay overnight on a raft: Build your own raft and drift down the river.

Treehouse camping: Sleeping high up in the trees.

Night orienteering: Find your way with a map and compass.

Spend a night in a snow trench while winter camping: Defying the cold.

Camping without equipment: Only with what nature provides.

Watch the sunset from a summit: What a sight!

Spend a night in a self-built snow cave: Snow sculpture and shelter.

Crossing a river without a bridge: But please stay safe!

Wandering or camping alone in the forest at night: Overcoming your fears.

Climb the highest mountain in your region: Reach new heights!

Experience a sunrise from a viewpoint: A magical moment.

Ignite a campfire with only one match: Putting fire skills to the test.

Camp during a multi-day trekking tour: Testing your endurance.

Walk through the night without sleep: A boundary-pushing experience for body and mind.

Camp shirtless: Feeling closer to nature.

Hike barefoot: Feel every step and experience nature.

Ignite a campfire with sparks: Stone Age feeling.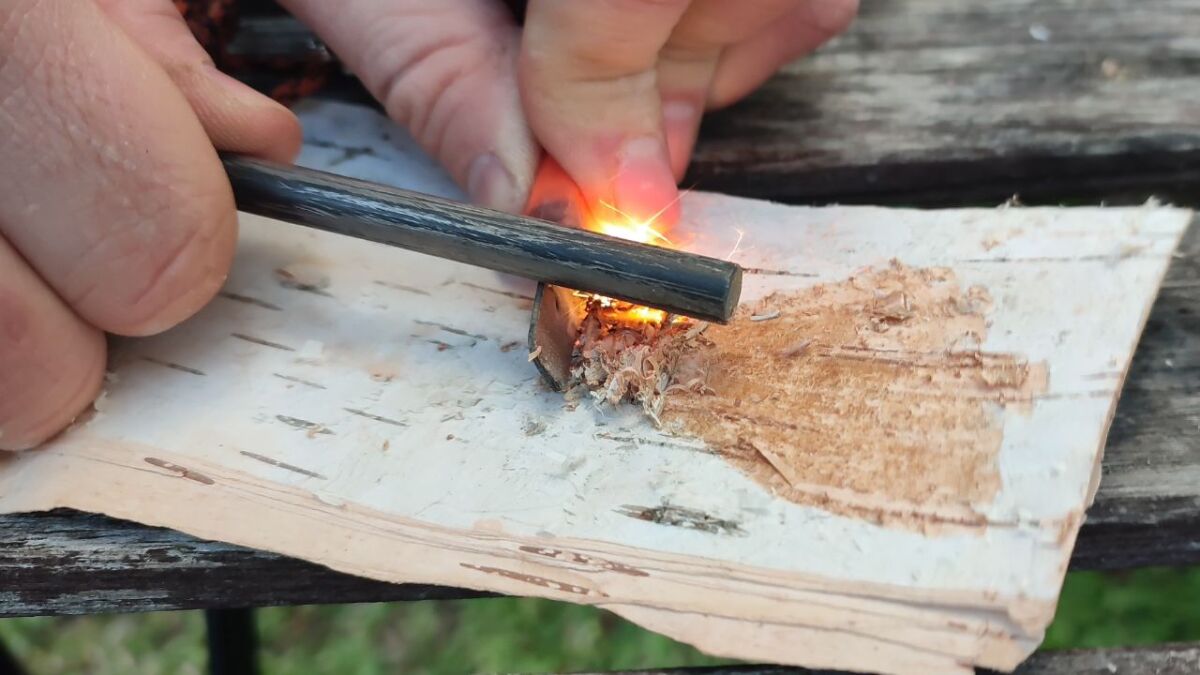 Special Camping Experiences
Experience campfire romance in the sunset: Unforgettable atmosphere.

Get to know new cultures while camping abroad: Broaden horizons.

Camp on a self-sufficient farm: Experience simple country life.

Camp in a fully equipped lodge: Luxury in the middle of nature.

Camp on a festival site: Become one with the celebrating crowd.

Have a permanent pitch while long-term camping: Second home under the open sky.

Moonlit hiking: The forest in magical light.

Stay overnight in a snow cave while winter camping: Beware of avalanche danger!

Camp under the open starry sky in the desert: Feel the infinite vastness.

Experience a sunset over the sea: Pure play of colors.

A campsite with a swimming pool and wellness area: Relaxation and fun.

Nature camping without any amenities: Digital detox.

Dinner by the campfire: Homemade food tastes the best.

Go swimming during a full moon: Swimming in mystical light.

Stargazing on a dark, cloudless night: Fascination of the universe.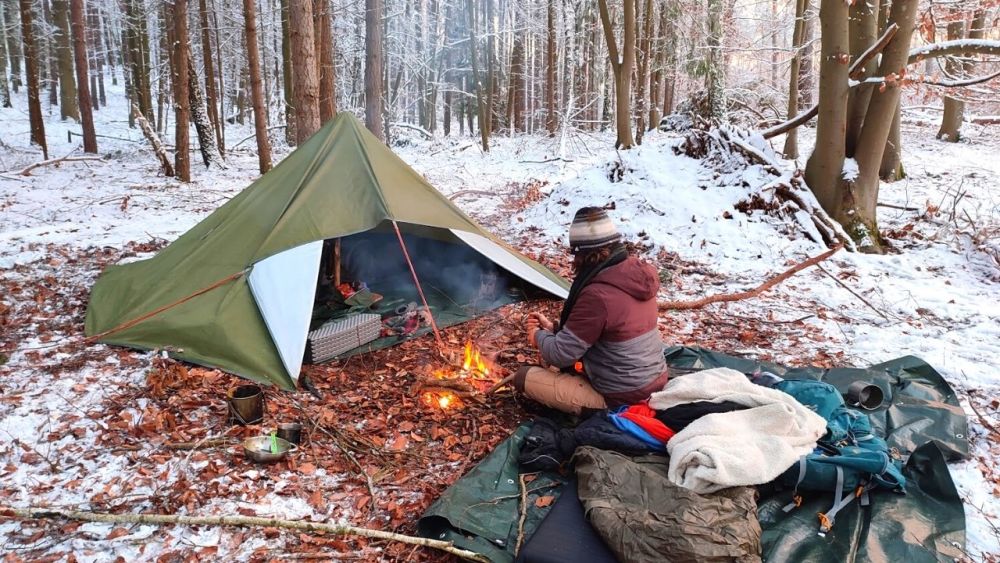 Activities and Workshops
Survival Training: Learn to survive in the wilderness.

Bushcraft Workshop: Learn primitive skills like fire making, carving, etc.

Outdoor Photography Course: Capture nature artistically.

Sunrise Yoga: Enjoy the morning sun and silence.

Go hiking with alpacas: Fluffy companions.

Bow building workshop: Create your own bow.

Survival Fitness Camp: Combine fitness with survival training.

Forest bathing: Recharge with mindfulness in nature.

Visit a falconry: Experience birds of prey up close.

Nature tour with a ranger: Discover the secrets of the forest.

Learn rock climbing: Conquer new heights.

Slack lining: Balancing above the ground.

Stand-up paddling: Paddle standing up on a lake or river.

Experience animal release: Giving new life to nature.

Survival challenge: Compete against each other in teams.

Geocaching: Modern treasure hunt with a GPS device.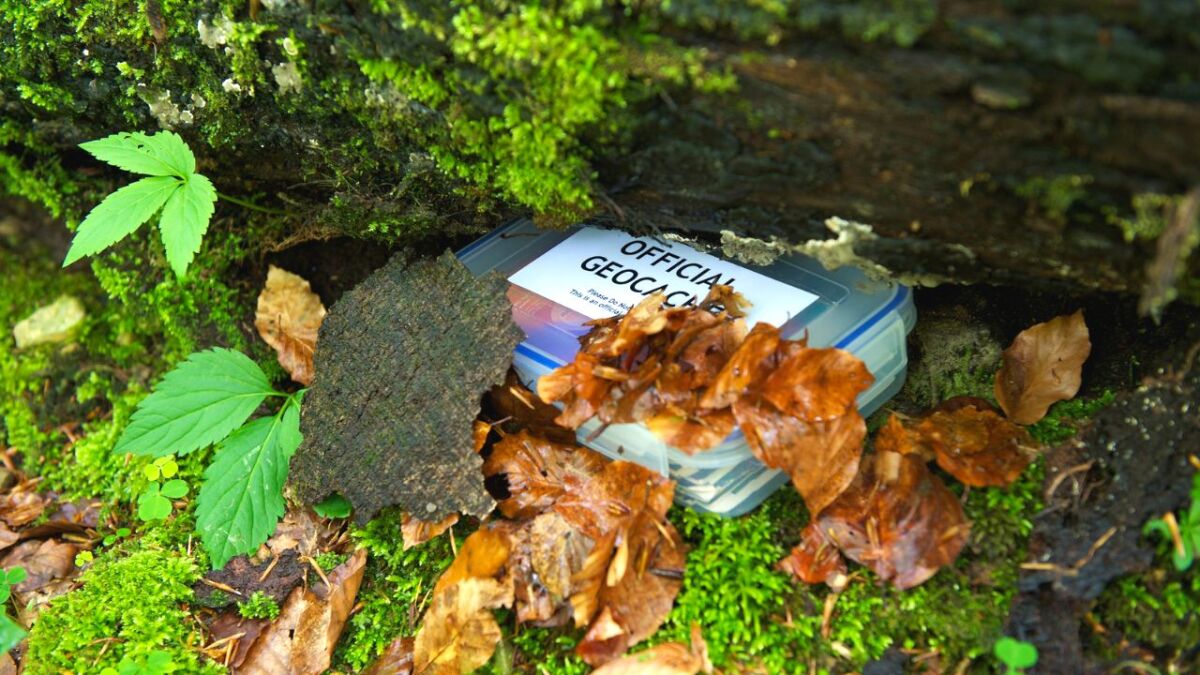 Culinary
Baking stick bread: Classic at the campfire.

Dutch oven cooking: Braising at the campfire.

Pizza from the oven Dutch oven: Crispy delight.

Grilling by the fire: Preparing barbecue in nature.

Cooking canned soup on fire: Prepare with a small gas stove.

Frying self-caught fish at the campfire: It doesn't get any fresher.

Frying eggs in the embers: Protein bomb in the shell.

Teatime by the fire: With self-collected elder flower tea.

Bannock bread without an oven: Flatbread over the embers.

Making pemmican: High-calorie protein-rich emergency ration.

Preparing wild herb pesto, roasted with nuts from the campfire: Healthy and delicious.

Roasting marshmallows on a stick over the fire: Sweet treats.

Grilling game meat: Ancient spices of nature.

Making jerky yourself: Durable meat snack for on the go.

Boiling water without a pot: Disinfecting with hot stones.

Cooking eggs in birchbark: Taste of nature.

Grill skewers made of wild herbs and mushrooms: Discovering herbs and forest fruits anew.

Baking bread on stones: Ancient cooking method.

Burger patties made from smoked tofu: Vegan delight for campfire cooks.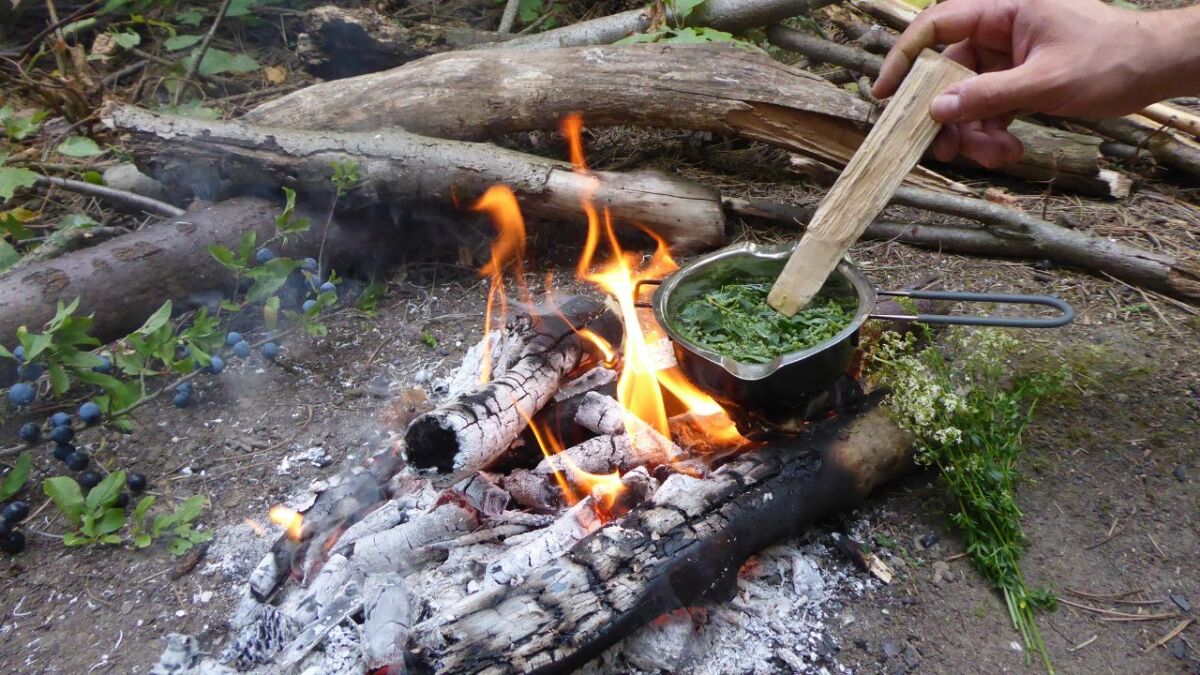 Nature Observation and Experience
Learn bird calls: Understanding the language of the forest.

Wildlife observation: Experiencing animals in the wild.

Explore the night sky: Infinite expanses above you.

Learn tree identification: Giving names and understanding connections.

Learn to track: Reading the stories of the forest floor.

Visit a beehive: Marvel at the perfect organization.

Nature meditation: Finding silence and harmony.

Experience a sunrise: Pure morning atmosphere.

See a rainbow: Picturesque light play in the sky.

Meteor shower: Shooting stars under the vast sky.

Glowing plankton in seawater: Fascinating shimmer in the water.

Visit a yoga retreat with goats: Animal fun.

Accompany alpacas on a hike: Get to know the cuddly animals.

Visit a beaver dam: Masterpiece of natural engineers.

Listen to owl calls at night: Calls of the night.

Sunset by the lake: Enchanting play of colors.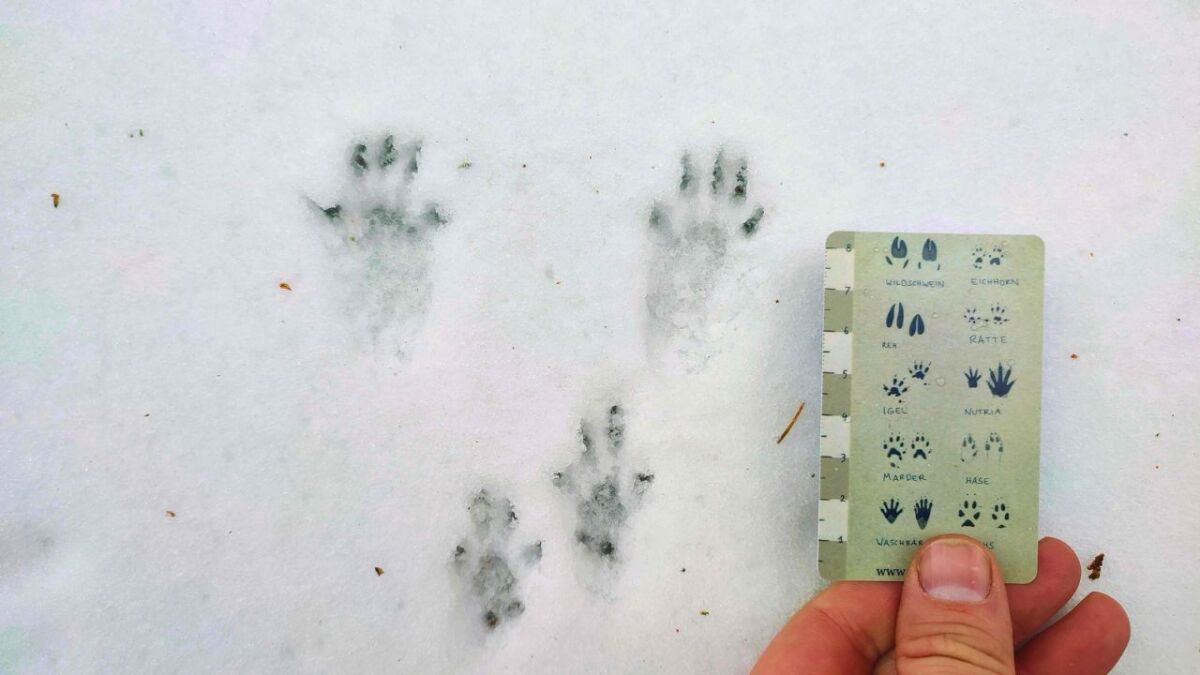 ---
I hope this bucket list has sparked your imagination, and you have found many new ideas for unforgettable camping adventures.
The nature is calling and waiting to be explored by you!
So, pack up your tent, grab your camping friends, and check off the first items on your list.
Share your planned adventures and collected experiences with us in the community. We love camping stories.
Good luck and have fun realizing your camping bucket list!
And if you have any further suggestions, then write them now in the comments.

Was this guide helpful?
11 people found this guide helpful.
5.00 out of 5 points (11 Ratings)