Back to german article
What is Tactical-Bushcraft? Where does the term come from and what type are you?
What exactly is Tactical Bushcraft? And what is the difference to traditional Bushcrafting? Has tactical bushcraft something to do with the military?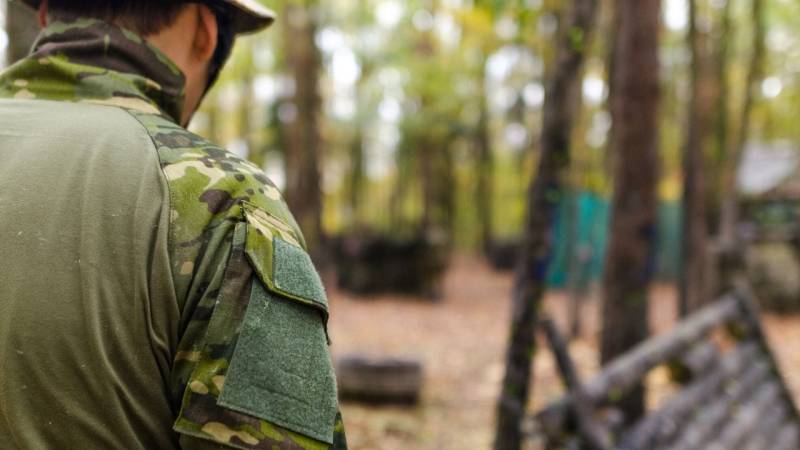 ---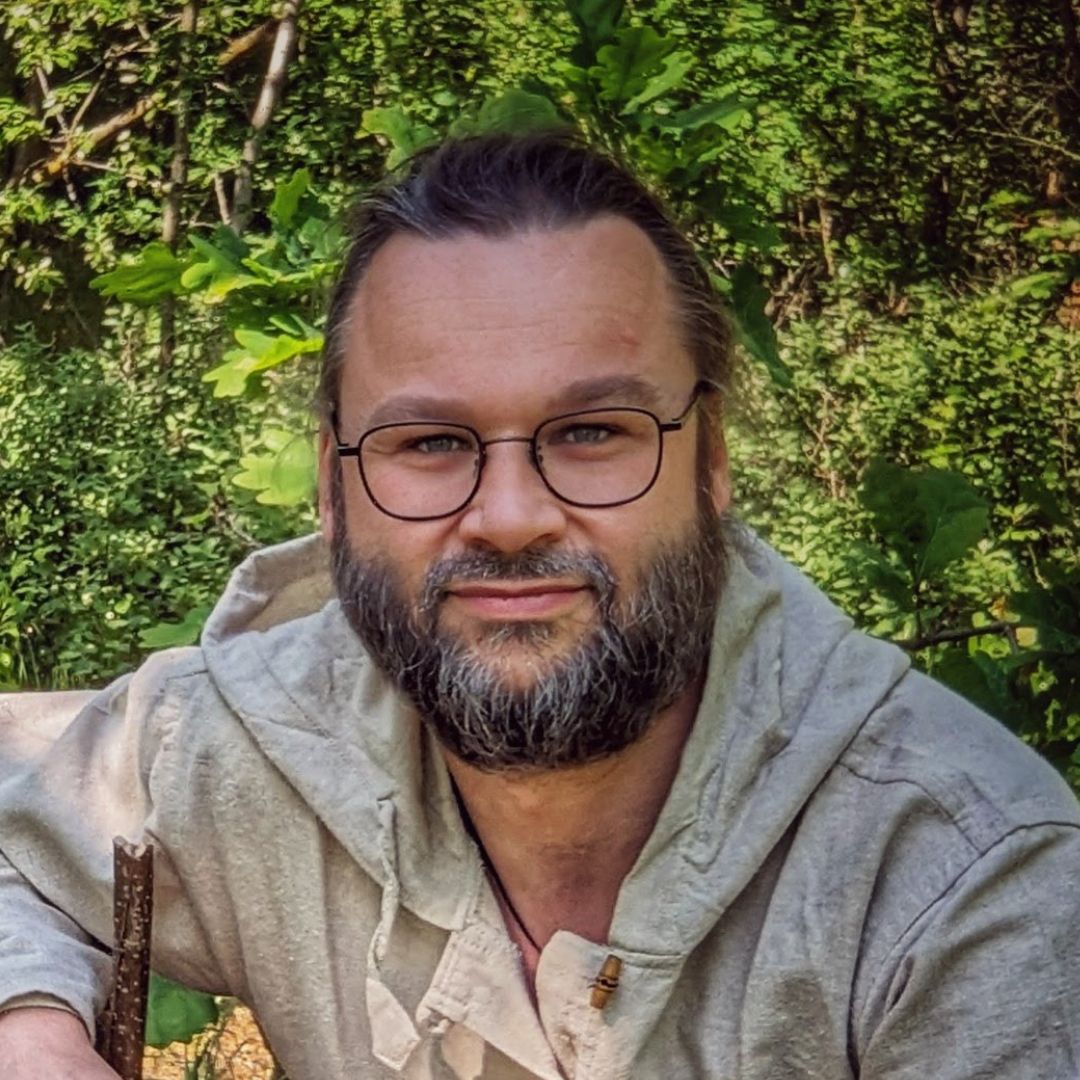 ---
👉 The key facts from this guide
Tactical Bushcraft combines traditional Bushcraft skills with military strategies and equipment.
Unlike traditional Bushcraft, which focuses on living in harmony with nature, Tactical Bushcraft focuses on survival under difficult conditions and achieving specific goals.
Tactical Bushcraft involves detailed planning and structuring of wilderness stays, including constant assessment and adaptation to the current situation.
Equipment plays an important role in Tactical Bushcraft, with a focus on multifunctional and robust tools and devices.
Tactical Bushcraft has its roots in colonial times, when Europeans combined traditional knowledge of nature with military knowledge and equipment.
It is essential to note that Tactical Bushcraft and traditional Bushcraft should not be considered as two separate camps, but rather as two ends of a spectrum on which every Bushcrafter is somewhere in between.
Do you know what Tactical Bushcraft means? Have you come across this term before?
Actually, there are differences compared to traditional Bushcrafting.
The best part is, you will learn what Tactical Bushcraft is, and then you will know if you are more of a traditional Bushcrafter or a tactical Bushcrafter.
Let's get started and first take a look at what Bushcrafting actually is.
First: What is Bushcrafting?
Bushcrafting is about living well in nature.
Whatever is not available, a Bushcrafter builds it with natural resources. A Bushcrafter enjoys spending time in nature for extended periods of time and does not fight against nature for survival, as in survival situations.
Furthermore, a Bushcrafter doesn't see nature as a threat, but as Mother Nature, which is good the way it is and provides for their needs.
Nature does not need to be tamed or conquered.
Bushcrafters act sustainably because they live in nature and have to be mindful of resources.
Additionally, a Bushcrafter places a high value on knowledge and not much on their equipment. A Bushcrafter is only as good as the knowledge they have and how it allows them to use their equipment.
Of course, a good bushcraft knife is essential for Bushcrafting as it is the most important tool.
Bushcrafters learn Survival Techniques from indigenous peoples. Important role models are the Aborigines, Yanomami, Maori, Massai or the Inuit.
Therefore, a Bushcrafter is knowledgeable about flora, fauna, and crafts. They know how to start a fire, build a shelter, navigate, and obtain food and water.
Bushcraft is what you carry in your mind and your muscle.

Ray Mears
Bushcraft is a mindset.
A Bushcrafter seeks to establish a connection with nature.
So, what is Tactical Bushcraft?
Now we have the word "tactical" in front of "bushcraft."
What does tactical action mean?
That is the first thing we need to clarify.
According to Wikipedia, tactical action means:
Coordinated application of means (such as equipment, devices, tools, weapons) to achieve a given/intended goal through evaluation, inclusion, and goal-oriented use of the existing situation, available forces, spatial and temporal conditions.
---
That means that Tactical Bushcraft can be defined as:
With Tactical Bushcraft, you plan and structure your stay in nature more precisely compared to traditional Bushcrafting. This means that you continually adapt your situation according to military models. You assess and analyze the situation, your forces, spatial and temporal conditions and use your (military) equipment to implement your plan.
---
This means that Tactical Bushcraft can be defined as:
In Tactical Bushcraft, you plan and structure your stay more precisely compared to traditional Bushcraft. This means that you adapt your situation as needed, following a military model. You evaluate and analyze the situation, your strengths, spatial and temporal conditions, and use your (military) equipment to implement your plan.
---
For example, for a traditional Bushcrafter a backpack is a normal carrier system, usually made of natural materials such as leather.
For a Tactical Bushcrafter, the backpack is a special piece of equipment made of synthetic material. It has many pockets, can be expanded with further pockets or carrying systems. It is adjustable and preferably in olive green or camouflage look.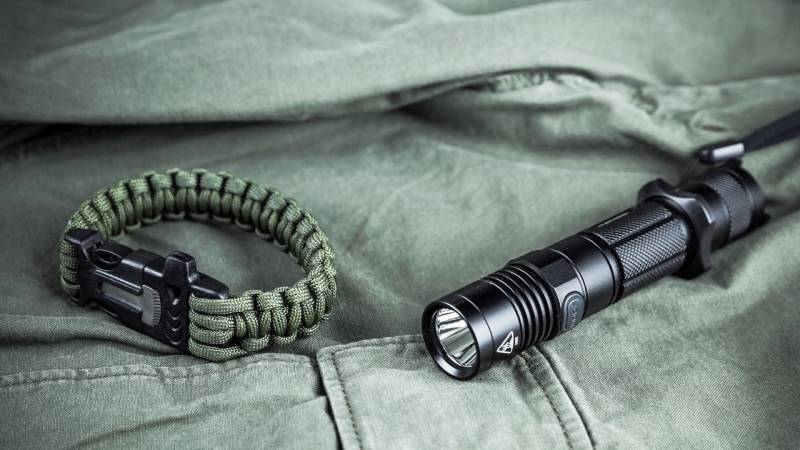 More examples and the comparison:
| | |
| --- | --- |
| Tactical Bushcraft | Traditional Bushcraft |
| Shelter made from a tarp, tent, or hammock | Shelter made from natural materials or self-sewn tarp |
| Flashlight with blinking function, very bright | Lamp made from natural materials, such as oil or fat |
| Paracord as high-performance cord | self-made rope made from natural materials |
| Knife with multiple functions, such as Sawtooth blade, fire starter, usually a handle made of plastic, rubber or Micarta | Regular knife with wooden handle |
| Multi-functional cooking utensils with spoon and fork | Self-carved wooden bowl and wooden spoon |
But be careful: Not everyone who wears military clothing is a Tactical Bushcrafter. In Great Britain, for example, military clothing is quite normal. The reason for this, however, is that the equipment is tested, readily available en masse, and affordable.
Just by the way: A Bushcrafter in Great Britain who values British traditions wears green or earth-colored clothing, a hat, and leather boots. He has a long beard and howls like a child when he singes it at the campfire.
Where does Tactical Bushcraft come from?
The indigenous peoples were certainly also tactical in hunting animals. However, the tactical origin comes from the colonial era of the Europeans.
For a long time, the traditional knowledge of dealing with nature had been forgotten by the Europeans. Now, the Europeans had to re-learn this in their fight against the indigenous peoples. And all of this to subjugation - because otherwise they could not have carried out the exploitation of the indigenous peoples.
The traditional knowledge of the indigenous peoples was mixed with military knowledge and military equipment, resulting in the aforementioned "Tactical Bushcrafting."
Which type are you?
Now consider which type you are more likely to be.
Do you place a lot of value on craftsmanship, such as wood and leather working? Or on a robust forest camp built from natural materials? Is your clothing rather simple and stylish (leather, linen, corduroy, cotton), but in no way military-inspired?
You light a fire with a fire drill and are enthusiastic about the old knowledge and skills of the indigenous peoples and our ancestors?
Then you probably belong to traditional Bushcrafting.
Are you more of a Bushcraft-wanderer, without a fixed camp, and do you value a perfect carrying system and a multifunctional equipment? Do you like robust and high-quality tools and have the right equipment for every situation?
Is your clothing often military in character? Additionally, do you constantly analyze and evaluate your situation in the wilderness?
Then you belong to the side of Tactical Bushcrafting.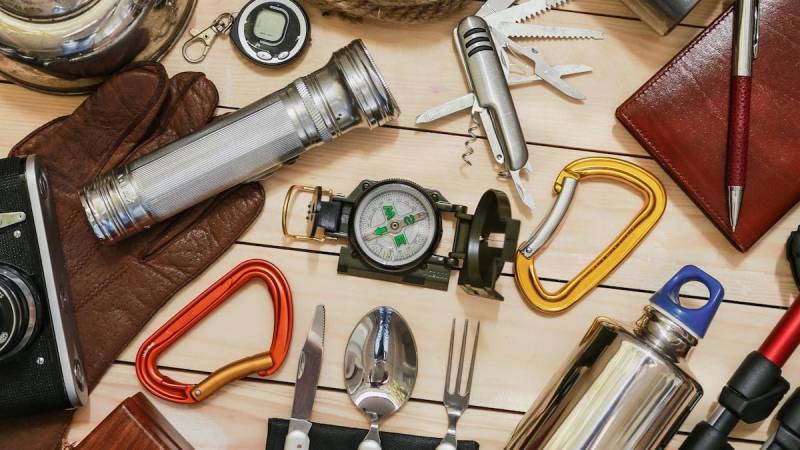 But not so fast. I would rather not establish a two-camp theory here. Because it is also possible that you like both components. There is not only black or white.
Most importantly, that you have fun doing it.
And one more note: Many companies want to sell you a lot of equipment. And to appeal to all Bushcrafters, they typically add the word "Tactical" to the name of knives, flashlights, axes, backpacks, etc. This is probably simply easier to sell.
---
What do you think? Did I define the term "Tactical Bushcraft" well?
Write your opinion in the comments.

Was this guide helpful?
26 people found this guide helpful.
5.00 out of 5 points (26 Ratings)