Back to german article
Food search in winter: Over 41 edible plants, nuts, roots and more for emergency food in cold weather
This guide to winter food foraging is full of facts and fascinating traditions about emergency food that grows in the snowy months.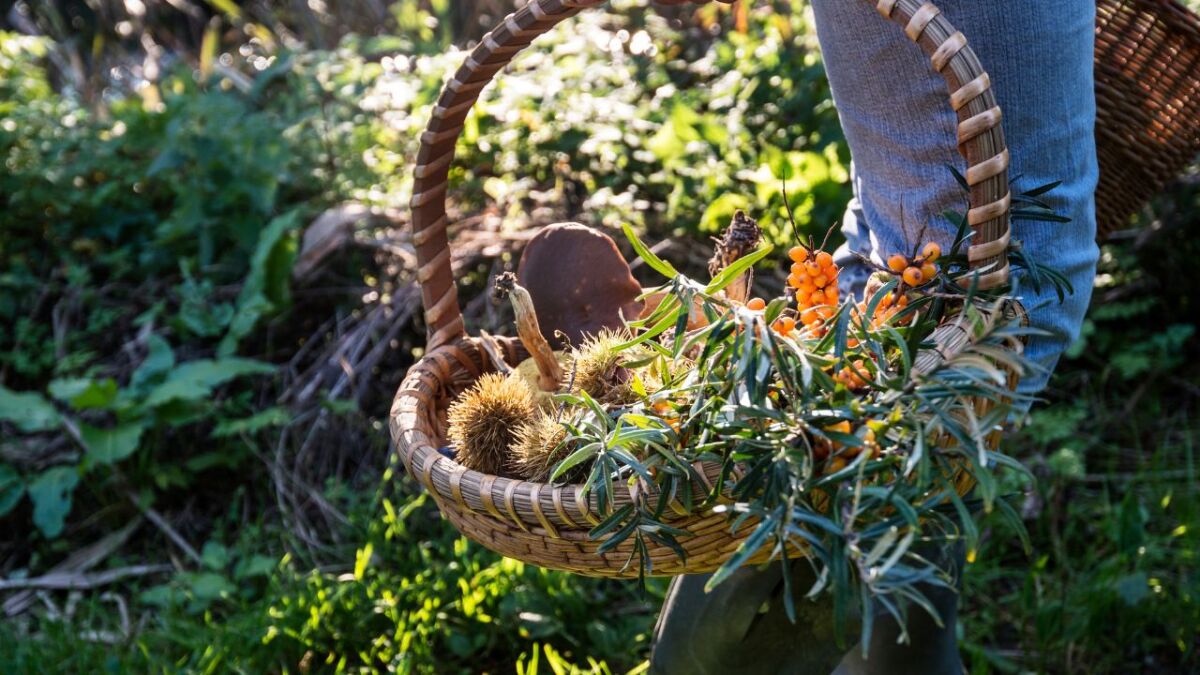 ---
---
👉 The key facts from this guide
Winter is coming and it will be cold. Usually, we can find enough food in nature during the warm season, but winter is a different story.
What would happen if you were lost in the woods or stranded in an unfamiliar place and couldn't find any food?
In cold winter months, it is extremely difficult to find edible items.
Without adequate survival strategies, you could die if you cannot sustain yourself.
Therefore, it is essential to know a few methods to obtain food.
In this guide, you will learn more than 41 ways to find food in the winter.
The first glance is deceiving - you can still find food in winter
Our ancestors prepared for winter in the milder seasons by collecting and storing durable food.
Only in emergencies did they need to find additional food. Because finding food in winter is challenging and usually yields comparably little.
Many plants die off, and only a few seeds and fruits remain that we can use for sustenance.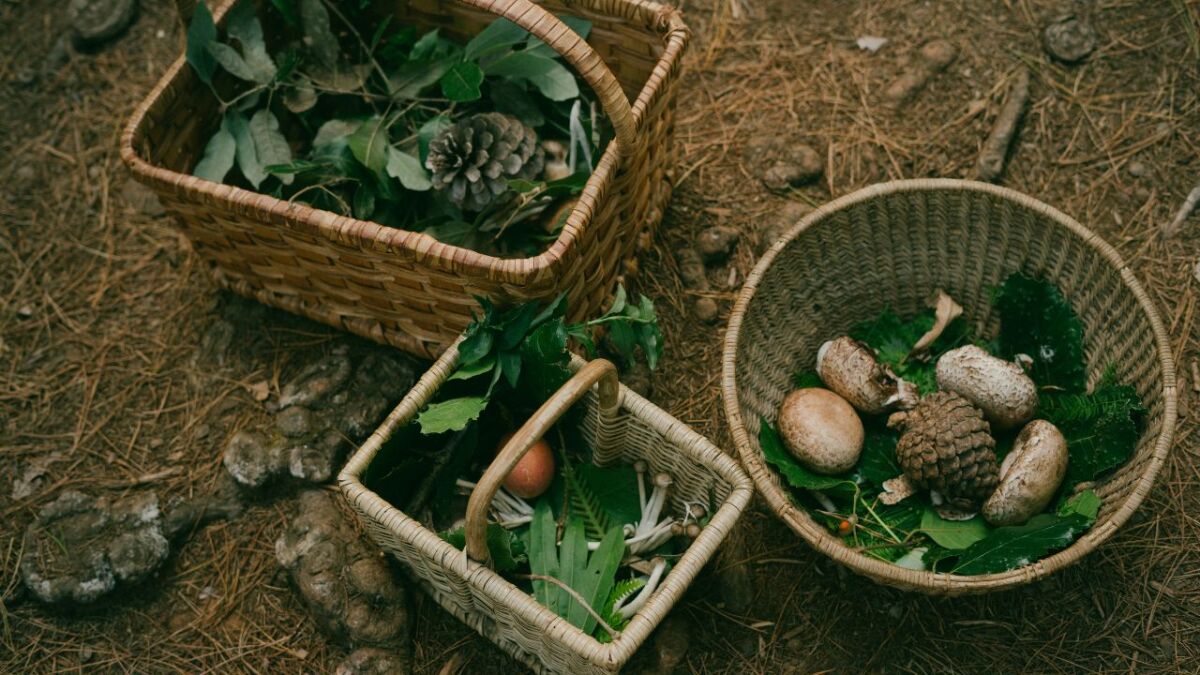 Hunting was also much more laborious and required a lot of energy. All in all, it seems that winter doesn't offer much food for us.
But the first glance can be deceiving - you just have to know where to look.
Because even in winter, there is life everywhere, just a little dormant and better hidden.
This is also reflected in the survival food pyramid:
Therefore, I would like to give you the most important sources of food for winter. You need to search for food once you have taken care of shelter, fire, and water.
As often, the combination of different sources and knowledge resources prepares you for survival in winter.
You won't get far with just one of these tricks, but with a variety of potential sources of food, you have excellent chances of finding edible in winter.
1. Wild herbs as food in winter
Although there is much less green to find in winter than in other seasons, some plants still find their way through the snow and cold.
In mild winters or early winter, you can often still harvest dandelions, chickweed, daisies, or sorrel. Nettles are also findable in winter. Often, the seeds remain in winter or the roots can serve as emergency food.
2. Chestnuts, acorns, and walnuts as winter food
For animals, nuts are essential in winter. Many animals collect their winter reserves throughout the year, but other species also collect in winter or eat their finds directly from the ground.
Therefore, you can collect nuts and use them for yourself. Only in the snow, you don't have to look down, but up. If you find the respective tree, you can dig for the nuts underneath it.
3. Berries as Winter Food
Aside from freezing cold, frost and snow also advance the ripening of many fruits. At the same time, the frost preserves the berries and you are therefore moving through a huge refrigerator.
4. Seeds as food in winter
Seeds may be small, but they can serve as emergency food during the cold seasons.
5. Cones as food in winter
Pine nuts are rich in protein and healthy fats. But it's not just the pine or fir that offers seeds in its cones, but also the spruce tree.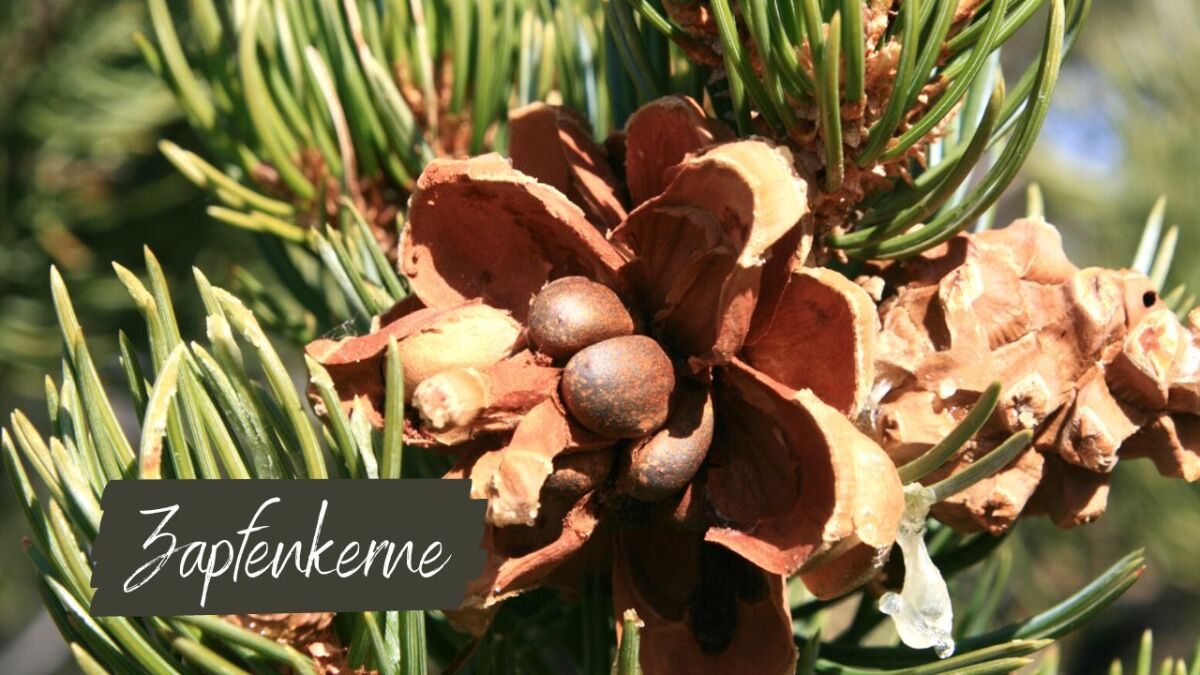 The cones of coniferous trees are usually quite high up, but some cones may fall to the ground. You can also look for fallen trees to access the cones.
To harvest the seeds, break open the cone and look into the seed compartment. With a little luck, you'll find a seed in a scale inside that you can then roast and eat.
Although the yield is initially small, the energy density is very high, making the kernels ideal for emergency food. When consuming raw, it's important to chew the kernels well to access the nutritious ingredients.
6. Roots and vegetables as food in winter
Many plants withdraw their energy into their roots for winter survival and remain underground during the season.
They become milder and easier to enjoy than in the summer. Additionally, the energy is much more centered and the roots contain some vital nutrients.
To avoid wasting energy digging and damaging the plant, you should be certain about the identification of the appropriate plants. Here are some easily recognizable plants:
7. Mushrooms as food in winter
Mushroom hunting is most popular in autumn. However, the third kingdom of living beings can also be found in winter.
However, as often, you should not eat anything unless you are 100% sure about it.
Depending on where you are, you can find a whole range of different mushrooms in the forest in winter. You should definitely inform yourself about mushrooms in winter.
8. Insect larvae as food in winter
Some insects also stay with us in winter and often seek refuge in cavities or in the ground for protection.
Beetle larvae in particular can be found well in dead wood and are in a state of winter dormancy in winter.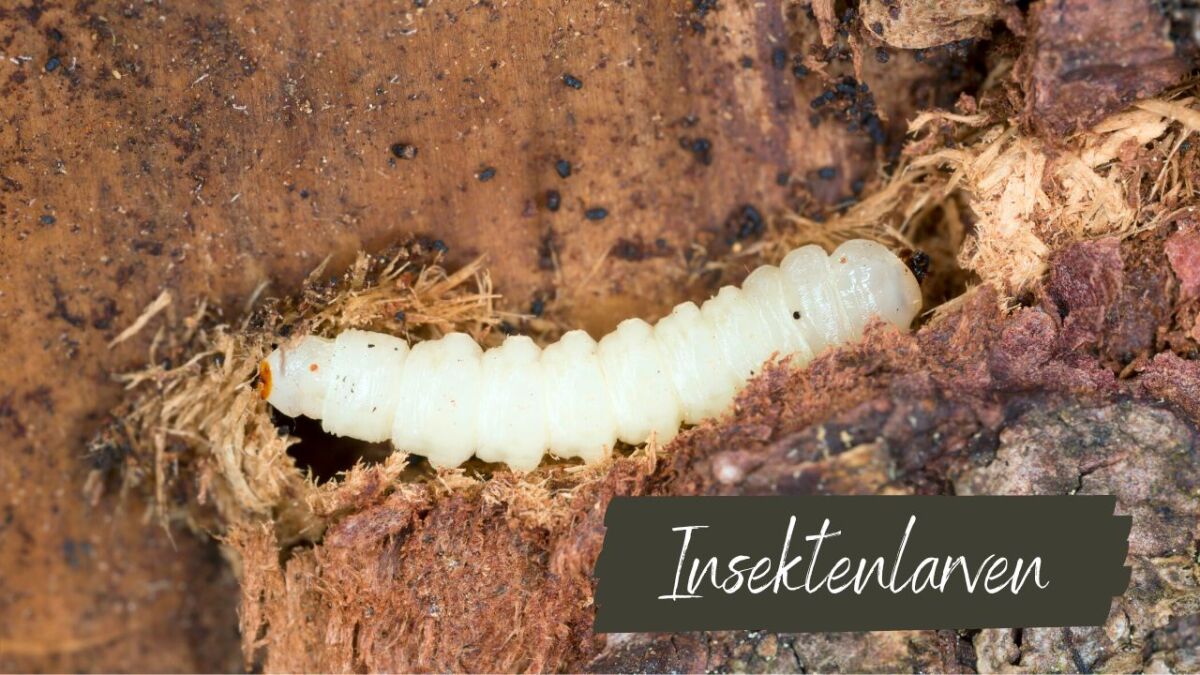 To get to the protein snack, you need to drill a little in the dead wood and ideally work it with a tool (like your essential wilderness equipment).
If you cannot find any larvae, you can also rely on various other insects. Ants, termites, and even crickets can be tracked down in winter with a little luck.
Even if the animals are often consumed raw, I clearly recommend cooking them (for which you need a fire). Only heat kills bacteria and parasites.
Reading tip: Can you eat ants to survive?
9. Tree sap, bark, and leaves to get food in winter
10. Hunt for Food in Winter
With the right equipment and training, hunting can also provide you with protein. In addition to conventional hunting with a bow, crossbow, or rifle, you can also use traps.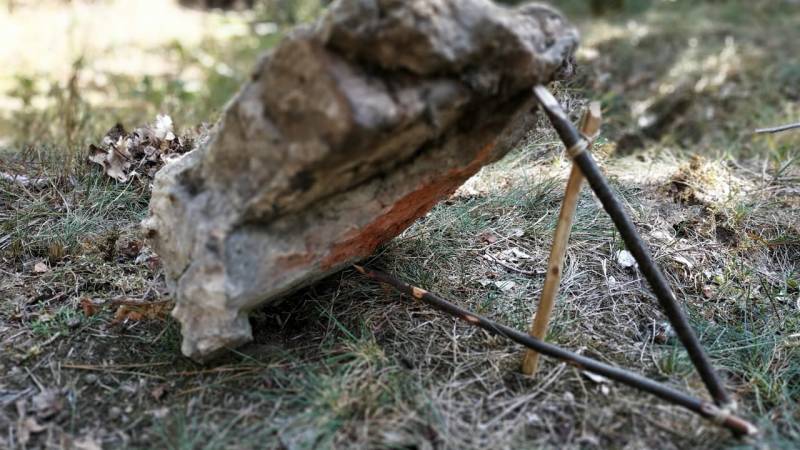 Here is a guide to one of many possible traps: the deadfall trap.
It is essential to cook the meat thoroughly to kill all parasites and bacteria.
11. Moss, Lichens, Buds, and Algae as Food in Winter
Unfortunately, we are not close to the sea in Germany, so searching for food near the sea is almost out of the question. But I still want to include it here, maybe you are in a different country in a survival situation.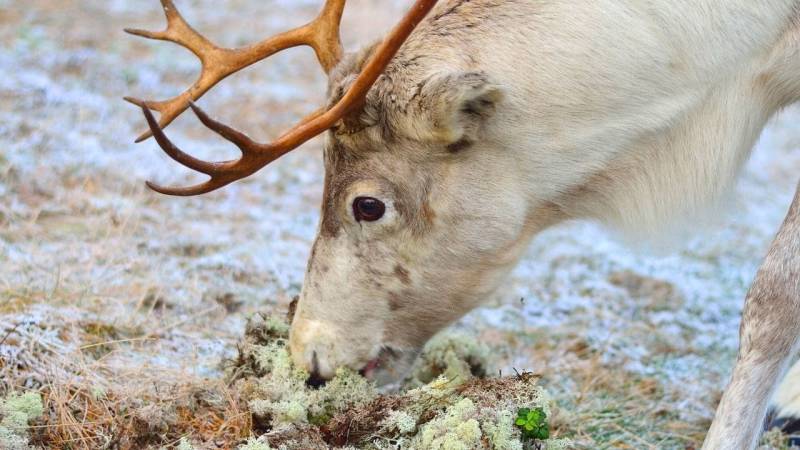 I have heard of gatherers searching for all of these things in the winter months:
Lichens (read more here)
Moss (not recommended, low nutritional value)
Seaweed
Eating Buds in Winter
Many people wonder if it's possible to eat buds. The answer is yes, there are many edible buds. However, you shouldn't just pick and eat plants of any kind, as some plants can seriously harm your body if consumed.
But there's nothing wrong with trying the small bundles of minerals and vitamins you find in our forests. Why not try the buds of beech or birch?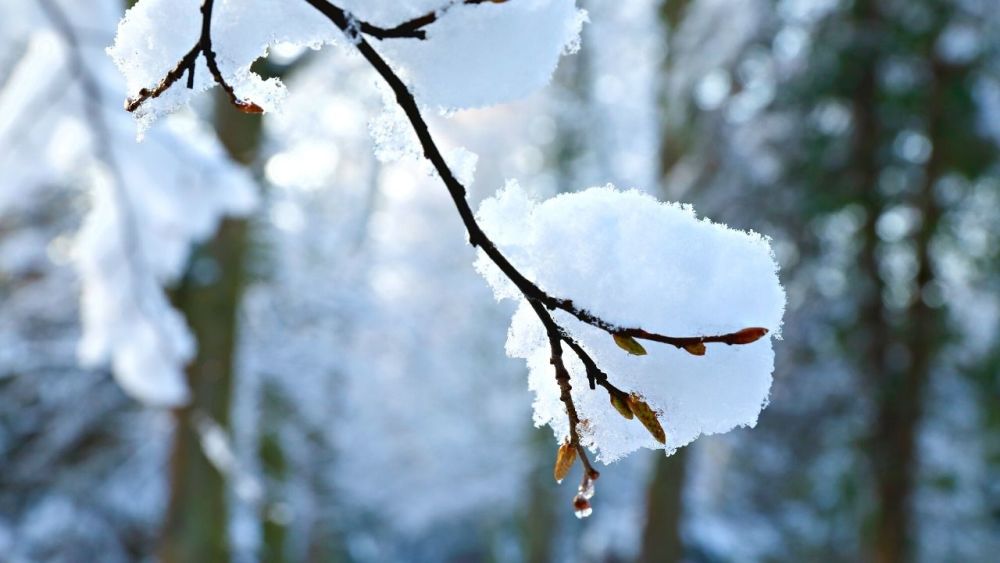 What to Consider When Searching for Food in Winter?
1. Increased Caloric Needs
In cold temperatures, our bodies burn a lot of calories to keep us warm. This is something you should keep in mind.
This also means that you need more food to meet your calorie needs. This makes searching for food in winter much more challenging. In addition to the low availability, your body also needs more calories.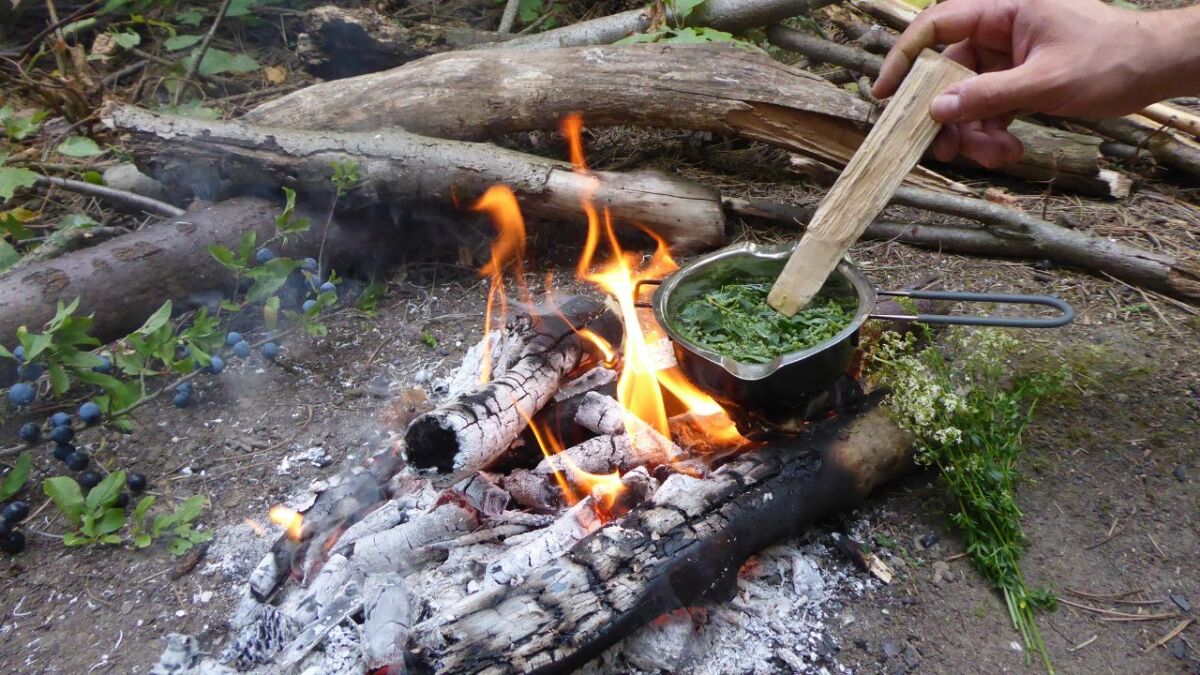 2. Shorter Days
In the summer, we're blessed with long days and can take our time with all necessary preparations in a survival situation.
In winter, everything becomes a bit more difficult because the days are much shorter. Therefore, it's essential to plan your day according to your resources and energy.
Being out at night in unknown areas with low temperatures and no food can have fatal consequences.
3. Moisture
If you already have a stock of supplies, they must be stored safely. In addition to rodents that can plunder your supplies, moisture and mold can also be a problem. Warmth is ideal for reducing moisture.
4. Rodents
Animals that are not or not yet in hibernation will continue to search for food. If they find a whole heap of food, it can be destroyed in the short term.
In addition to the fact that your well-stocked food is then gone, rodents also carry parasites and diseases.
Keep your food supplies safe and prepare for all eventualities.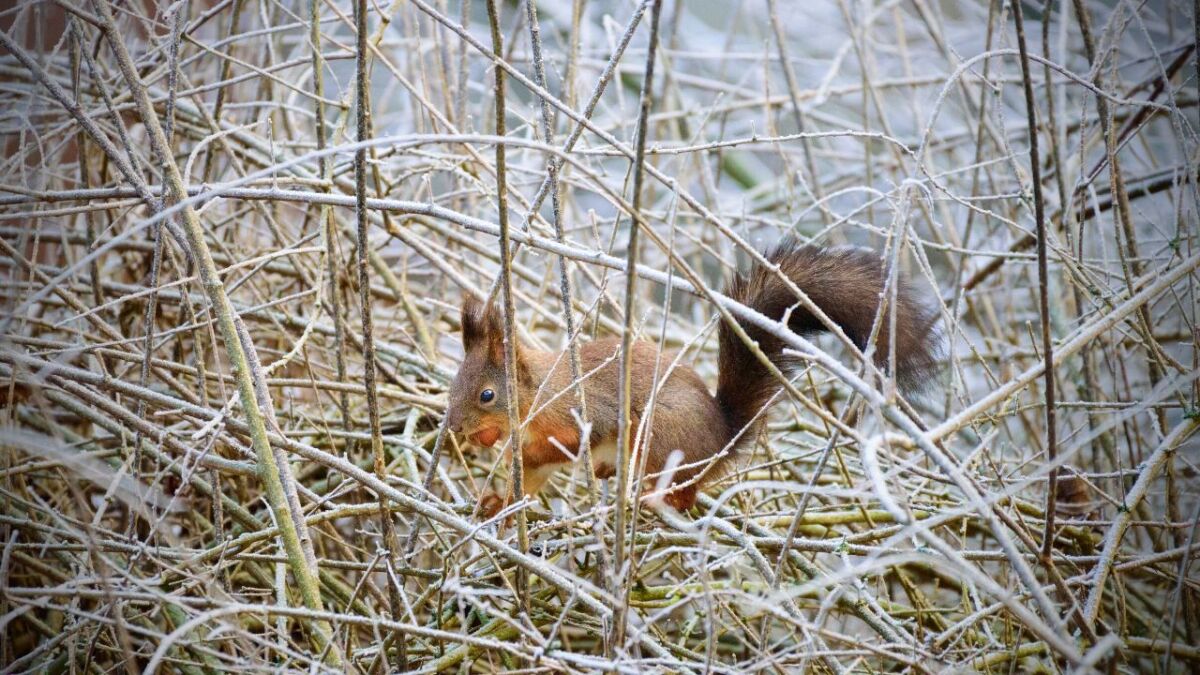 How to Find Food When Nothing is Visible
Imagine you now have the knowledge from this guide, but you're in the forest and see no visible food.
You could wander around and hope to find something. However, this could take a long time and require a lot of energy.
A promising way to get food is to follow animal tracks. In my guide "Learning to Read Tracks for Beginners (with many picture examples)," you'll find many signs of animals, and in my Track Seal Database, you'll find an overview of the animals.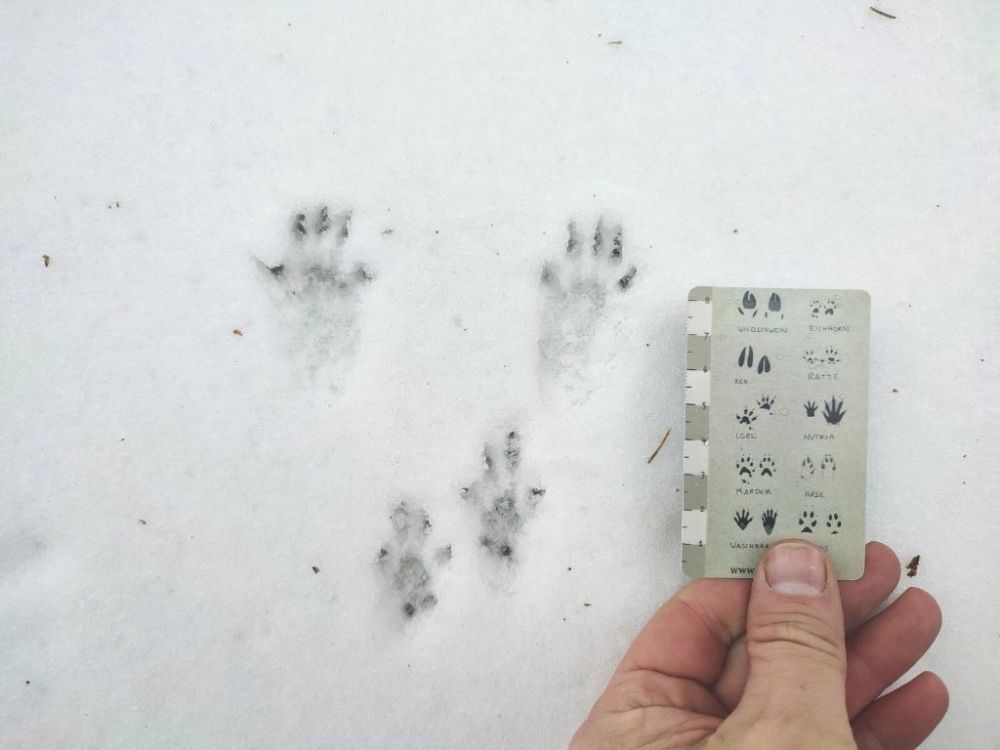 Native animals know their spots with food and also water.
You'll be able to find things like dried fruits, nuts, and delicious mushrooms.
Conclusion on Searching for Food in Winter
If you're in a survival situation in winter (What is Survival?), you definitely don't have to starve to death anymore.
There's more emergency food in nature than you might think; you just have to know where to look.
As mentioned above, you should combine your knowledge to dramatically increase your chances of survival. And you should master the most important survival skills.
But even without an acute survival situation, the compressed knowledge here can be wonderfully applied and invites you to visit the forest even on gray winter days.
Just keep one thing in mind: You're not alone out there.
Birds, rodents, and other forest dwellers also depend on the sparse food supply. Therefore, don't collect the entire stock, but always leave two-thirds of the occurrence to the creatures.
Finally, I recommend my guide for deeper knowledge: 7 Survival Options for Finding Food in the Wild.

---
Was this guide helpful?
33 people found this guide helpful.
5.00 out of 5 points (33 Ratings)